Five Things Friday, April
Hey there! It's time for a Five Things Friday! This is where I share random things from my life and from around that web that I'm loving or that I want to share!
I hope you enjoy the randomness!
1. Proverbs 13:24-25: "The father of the righteous shall greatly rejoice: and he that begetteth a wise child shall have joy of him. Thy father and thy mother shall be glad, and she that bare thee shall rejoice."
Lately, I have been thinking about priorities with parenting and with homeschooling. The thought that leading my children to Christ and imparting wisdom through the word of God is really the main desire. This has been a recurring thought to me over the last few weeks. Of course, that has always been our desire but isn't it easy to get distracted by all of the other things that need to be taught? So much so that we lose focus of the whole reason we chose to live this way in the first place?
Reading this verse this morning only strengthened my resolve that this is what God wants me to focus on. Yes, reading and writing and arithmetic are important, and we still work on that, but ultimately that is not the main focus of homeschooling for us. With the world being so upside down right now, raising children with wisdom who love the Lord is increasingly important. Truth is truth no matter how many people scream otherwise and tout their nonsense which is contrary to what God says. The truth still stands.
So when my ten-year-old asks deep questions about the Bible my heart is filled knowing that he is thinking about what is most important. He also thinks a tremendous amount about hunting and fishing. In our day and age and with our supply chain being what it is, I am thinking that hunting and fishing are wonderful homeschool subjects! So he goes rabbit hunting or fishing every afternoon and I have come to believe that what he is doing is valuable!
2. The Puppies are Adorable!
We still have six puppies, only one has gone to a new home! We need to find homes for these little girls! We cannot have this many dogs! If you are local and know anyone that wants a little lab mix puppy…contact me! They are super duper sweet and snuggly!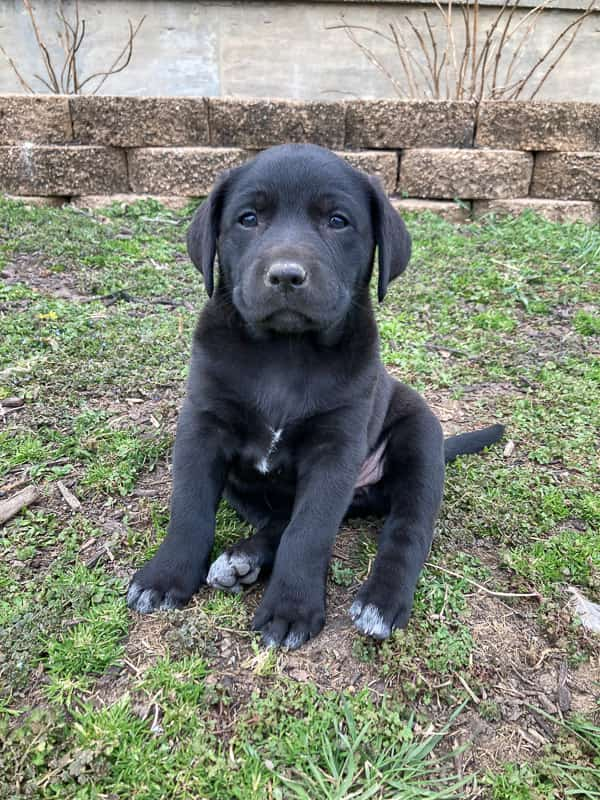 3. The Handmade Home Challenge
Have you been following along with #handmadehomechallenge? If not, it's not too late to jump in! We are trying to learn or practice a new skill every month for the year! Each month or around that time I am trying to post at least one instructional blog post to get you started and then a few more posts to practice the skill that you are learning. If you have been following along, please let me know! Send me a picture here or on social media! It means the world to me when I hear that you are inspired to learn new things! Here's what we've done so far!
January- Sourdough
February-Candle Making
March- Sewing Napkins
April- We are Making Soap!
I have several posts and videos that I am working on for this month, all about soapmaking! From why make soap to several tried and true soap recipes! Making soap is super fun and kind of addicting! If you are thinking you want to try, I hope this gives you the nudge you need!
If you have children, I cannot recommend this enough! I had one for years and it finally gave out. I just replaced it with a newer model and it is so helpful! My kids have never had ear infections but they do get wax built up from time to time. Whenever someone has an ear that is bothering them or getting water stuck in it, I use this otoscope to look and see what the problem is.
Usually, it is just a clump of wax that is blocking the ear canal. We use a bulb syringe and warm water to flush the ear and we can usually dislodge the wax….kind of gross I know but it does bring relief! My older model came with little curettes that you could scoop the wax out if it was up far enough after flushing. This new one doesn't come with those, but you can buy them here and they are super cheap.
An otoscope allows you to see the eardrum as well to see if there is an infection! It's super affordable too!
If you are looking for a fun thing to do with your kiddos, this set of polymer clay is great! My teenage daughters actually wanted to give this a try. They had seen some super cute earrings on Etsy and of course being their mother's daughters they were convinced they could make them for themselves! They were right! We made some cute little earrings and other jewelry. My little kiddos had fun making figurines and rings.
Polymer clay can be baked when you are done and it makes it hard and preserves it. These avocado earrings are one of my favorites! There is a lot of clay in this set and it comes with earring hooks and other accessories!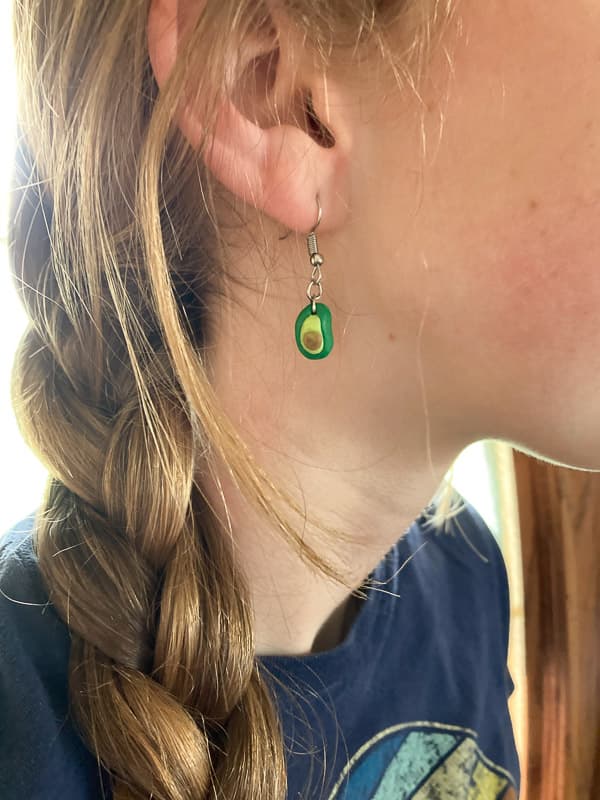 That's It!
How's that for random? I hope you have a great weekend! God is good and we can trust him! Talk to you later friends!