How to Live on One Income with a Family
How to live on one income with a family can be challenging but it can be done! With some planning and frugal thinking, you can have a family and still live on one income.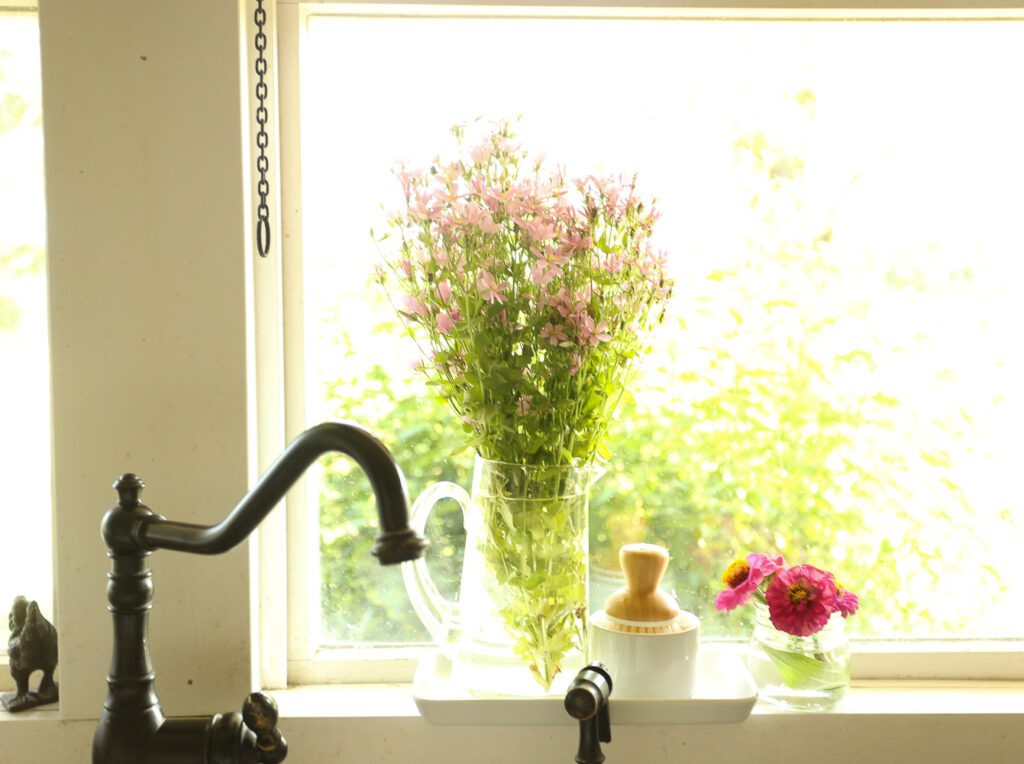 Figure Out Where Your Money Goes
This is my least favorite thing to do but it is so necessary to know where your money is going every month. Sit down and write it all out. Put things in categories. There are things that are going to be pretty consistent like your mortgage, utilities, or car payments. Then there will be things like groceries or eating out or entertainment that varies widely.
If you truly want to live on one income, perhaps because you want to stay home with your children, you are going to have to make some sacrifices. No one really likes that word but if you can keep your goal in mind the sacrifice will be easier.
When your children are grown, you will not wish you had a nicer car when they were little. The memories that you have with them, spending time together and watching them grow will far outweigh any "sacrifice" you made to make that time happen!
Choose Your Sacrifices
Assess the big items like your home or cars. Can you live with one car? Or how about can you live with a car that doesn't require a payment? We swore off having a car payment years ago. That means we don't drive super nice cars. Our cars are old and they need repairs. However, the repairs are always cheaper than a new car payment.
Could you live in a smaller house or could you live in a different neighborhood? Assessing those things and looking at them as negotiable can open up doors for living on one income. Maybe you don't have to cut out those things but you need to eat at home more and stop going to Target!
If you can set this up when you are newlyweds it's much easier of course. However, there is no reason that we cannot make changes so that we can fulfill our dream of living on one income.
Save on Food
Grocery Pickup
This has been kind of life-changing for me. I plan my meals for the week and then I check my pantry and freezer to see what I have and what I still need, trying not to forget other household staples like toilet paper and laundry detergent. Then I put my Walmart order together on Monday morning. I schedule a pickup for my husband or daughter after work. They pull up and the groceries are loaded into the car. Easy peasy!
This helps me to save money because I only get what's on my list or what I need. There isn't really any temptation to buy extras.
Find Surplus or Scratch and Dent Stores
We are blessed here where I live to have lots of surplus stores. I know they are popping up all around the country. Lots of people are buying pallets of overstock or damaged freight and opening stores to sell the surplus! You can find food, clothing, and household items at a steep discount, usually at least half off!
Buy in Bulk
Shopping at wholesale clubs or local bulk food stores can be a great way to save money. This is twofold. First, you can usually get a discount for buying bulk and also, you are less likely to run to the store or eat out if you have a well-stocked pantry.
Build a Shoppable Pantry and Freezer
This will take some time and thought but this is the absolute best way to save on groceries. When you buy in bulk, you can freeze the excess and always keep your staples on hand. When you see discounted bread or meat, purchase a large amount and stock your freezer. I buy bread 30 loaves at a time and a discount store. I have a small freezer that I stock with only bread. Then I don't have to buy it for at least a month!
If you can find a local farmer and buy half a beef or a pig, you can stock your freezer with meat. You will save money on the meat and also you will have better quality food!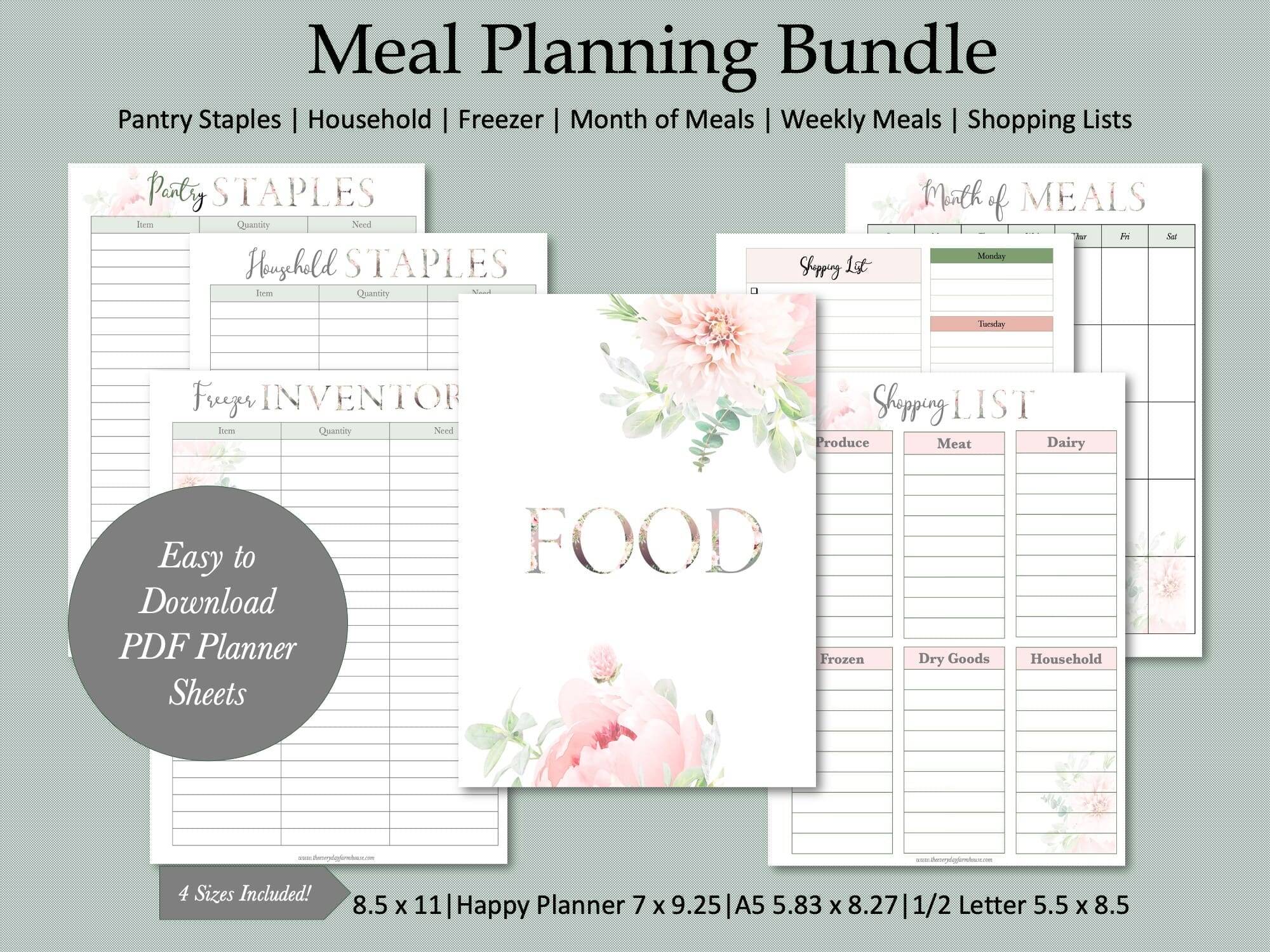 Shop Less
This goes with the suggestion above about grocery pickup. It's easier to avoid unnecessary impulse buys if you aren't putting yourself in the store with the temptation. When I am trying to avoid spending too much money I have to avoid stores like TJ Maxx or Homegoods. I can always find a great deal on something I "need" at those places!
Internet shopping is also a giant pitfall, it's kind of like you aren't spending real money. Avoid "browsing" online. I could shop Marketplace and swap out my furniture weekly, there is always a deal to be found on there! However, I must commit myself to avoid browsing for things I do not need!
Save on Clothing
Stop following fashion influencers on the internet. You will be far more content and less likely to click one of their links for an impulse buy. I once bought an $80 pair of shoes that I saw an influencer wearing…what a huge regret! They weren't comfortable even though she claimed they were, they looked far less cute in my size 9.5 and they were overall very impractical. I'm embarrassed to admit that I did that! Contentment is key, and it is very hard to be content if you are constantly looking at what someone else is doing or wearing.
Newsflash…your husband likely doesn't know what the latest trend in jeans or shoes is, nor does he care. He just likes you and how you look in whatever you wear!
Shop secondhand and discount stores for clothing. Shop off-season and think ahead. Here is a great post on living a frugal thrifty life.
Accept hand-me-downs. It's a pain to sift through bags of clothes, but even if you just get one winter coat and two pairs of jeans for your kids out of two bags of clothes, your effort was worth it!
Sell Secondhand Items
A great way to bring in a little extra income while still staying at home is to take advantage of selling on the Internet. Places like Poshmark, Mercari, eBay, and Marketplace are available for the average person to easily sell items they no longer want or need. This can give you the extra cash to buy a new pair of shoes or maybe that winter coat that your son or daughter needs.
Learn Some DIY Skills
Take the time to learn some DIY skills. I don't necessarily mean start building furniture or crafting. I mean things that can really save you money! Sometimes DIY projects are not cheaper. However, things like car maintenance and home repair will for sure save you money over hiring someone.
My husband does not enjoy working on cars, however, he makes himself do it and we have saved thousands of dollars by doing our own repairs and maintenance. He doesn't always know how to fix the problems, but in our day and age, you can learn how to repair almost anything by watching YouTube.
Sometimes he will take the car to have it diagnosed at a repair shop and then he will do the actual repair himself. But most of the time he can figure out the problem himself.
Basic things like unclogging a drain or replacing a heating element in your dryer will save you thousands as well! Here's a tip, always check your GFI (ground fault interrupter) when you have lost power to a room. This will save you a costly visit from a handyman and the embarrassment of calling him for something so simple!
This is one of the best ways to save money for living on one income! Keeping track of what maintenance has been done and when it was done is so valuable!
Visit My Shop for My Affordable Budget Planner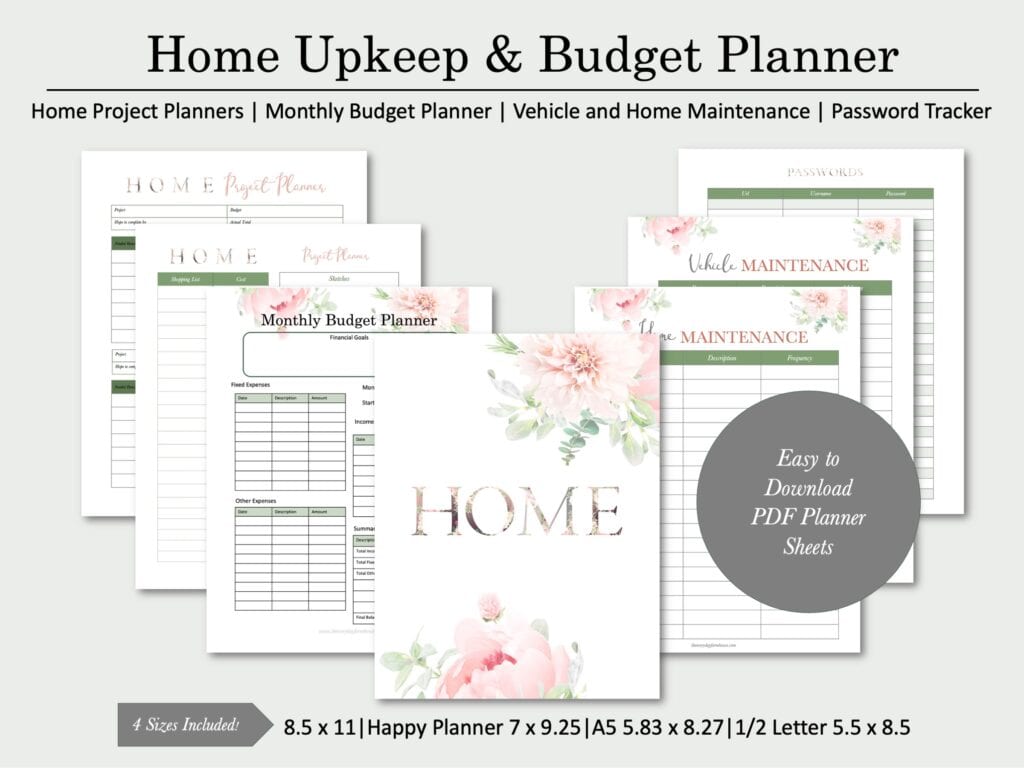 Homeschool
Consider homeschooling. You will save money on gas, clothing, and outside activities. Of course, you can spend a ton of money on curriculum, but you do not have to! I have found all of our books secondhand or steeply discounted. Much of it I have gotten for free!
Use your local library and make learning fun and free! Homeschool Classifieds is an excellent place to buy secondhand homeschool books and curriculum!
The internet has loads of resources for free as well! Easy Peasy Homeschool is a great free resource! Also, Khan Academy is super helpful!
Limit Children's Sports
I know this may not be a popular opinion but you don't have to let your child participate in every sport and every extracurricular activity! Those fees and the gas from running them around can add up very quickly! We let our children play one sport until they are old enough to drive, then if they want to pay for playing another sport they sure can.
Our kids have all played basketball. By the time we pay the fee for participating, buy the shoes, pay to get into the games, buy food, contribute to a coach's gift, and whatever else comes up, we have spent a small fortune. Yes, it's good for them to have that outlet, especially as homeschoolers. However, one sport is enough!
Brainstorm Other Income Streams
If you have a skill, you can likely use it to make money from home. I'm not encouraging you to launch a full-fledged business, especially if you are staying home to homeschool or be more involved with your kids! However, you can accomplish quite a lot if you work at naptime or get up a bit early.
Sites like Upwork and Fiverr are marketplaces for people to find help with their businesses. Jobs like a virtual assistant, graphic designer, writer, and photographer, can all be found on those sites. Video editing, voice-overs, and proofreading are also marketable skills. Essentially if you have a skill or are willing to learn a skill, you can likely find a way to monetize that on the internet.
Did I miss anything? Share your tips in the comments below!