Are You Interested in Learning More About Homestead Living? Welcome to the Living From Scratch Giveaway!
If you desire to learn more about self-sufficiency and simple living, then you are in the right place! For as long as I can remember I have wanted to learn many of the old-fashioned skills that my grandmother and her generation knew. Things like cooking from scratch, growing your own food, soapmaking, and milking a cow have always been intriguing to me. If you love those things too, then you will enjoy all three volumes of A Beginner's Guide to Homestead Living!
Also, Scroll to the bottom and see all of the other free resources in the living from scratch giveaway!
Sign Up Here and Get All Three Volumes!
How the Living From Scratch giveaway works
It's easy! You'll find the list of participating bloggers below.
When you visit each of these bloggers, you will find great tips and information within the homemaking, homesteading, simple life, and self-reliance communities. 
And each blogger in the Living From Scratch Giveaway is offering a special FREE gift for you to help you on your journey to a simple, joyful, "from scratch" life. It may be a FREE ebook, a recipe, a printable, and more.
Just visit each one – you'll find their links below – subscribe to their email newsletter, and download your freebie. It's that simple.
The giveaway is live throughout the month of September. On October 1st, these special gifts will no longer be free, so be sure to download the ones that interest you (or ALL of them) before the end of September.
Our Living from Scratch bloggers and their gifts to you
Check out all of these freebies! Look through the list and click on any that sound interesting to you.
Annie – Road to Reliance – The Coconut Oil Handbook
Shawna – Homegrown Self-Reliance – Forager's Collection
Julie – The Farm Wife – The Simple Life ebook and more
Dianne – Hidden Springs Homestead – Introduction to Home Canning for Beginners
Kathi – Oak Hill Homestead – Milk It for All It's Worth, goat (and cow) milk recipes
Michelle – SoulyRested – Kombucha Made Simple
Suzan – It's My Sustainable Life – Fall Garden Chores 
Sarita – An Off-Grid Life – 21 Ways to Get Started Living Off The Grid (5th Edition)

Leah Lynch – Leah Lynch Blog – Farmhouse Purpose Planner
Julie – Dogwoods and Dandelions – The Backyard Gardener's Guide to Freezing Your Harvest 
Jason – Seeds for Generations – Fall Gardening Guide
Kelly – Simple Life Mom – Make It Yourself: Bath and Home DIY for Self Sustainability  ebook 
Lesa – Better Hens and Gardens – Nigerian Dwarf Goats 101 ebook
Mary – Life is Just Ducky – Homestead Project Planning Guide
Here's What's in Each edition of A Beginner's Guide to homestead living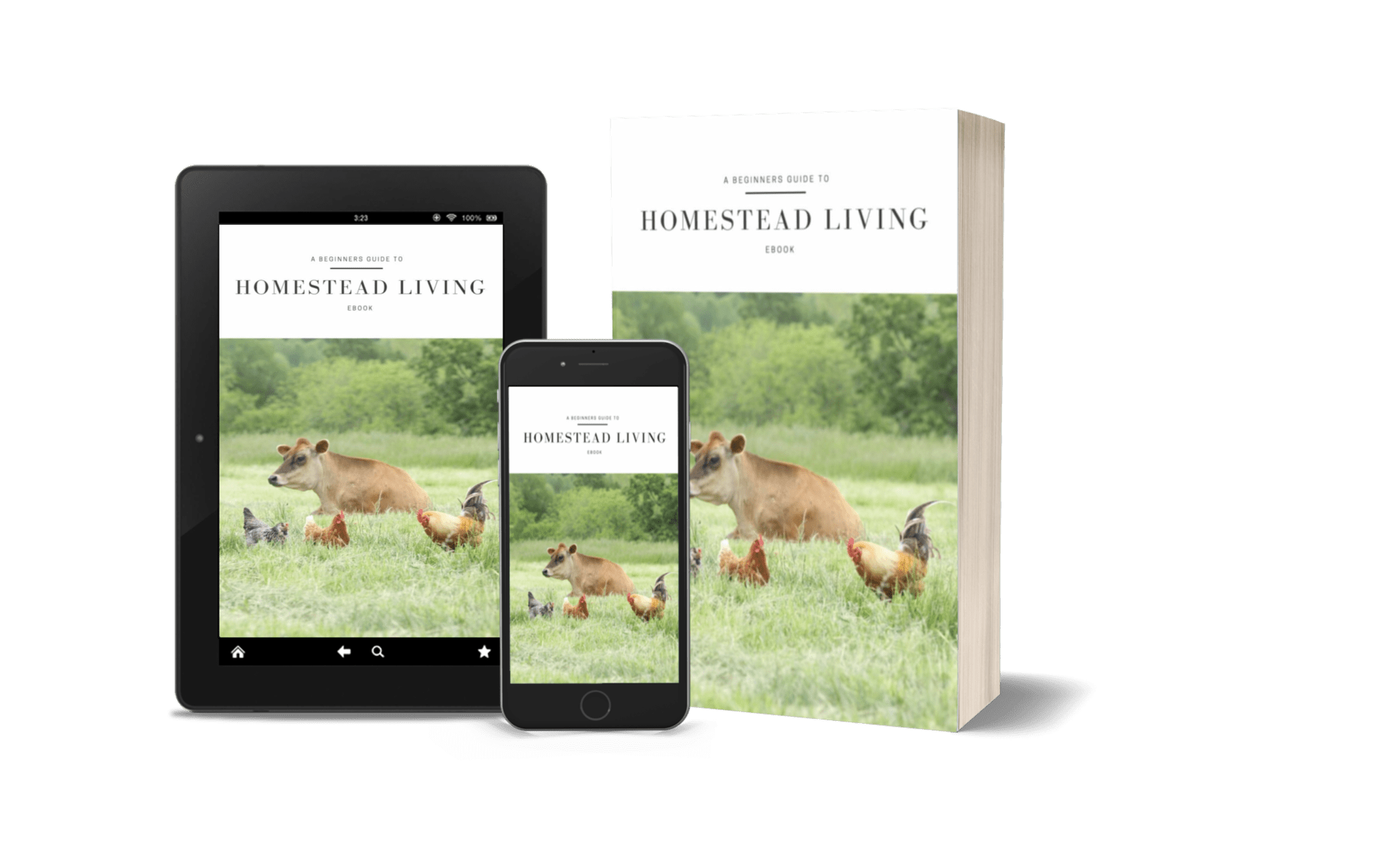 Volume 1
Dehydrating, Sourdough, Canning Basics, Chevre, Hand Salve, The Milk Cow, Beekeeping, Dry Incubation, Brooding Chicks, Land Buying Basics, Grass-fed Beef, and How to Build a Garden Trug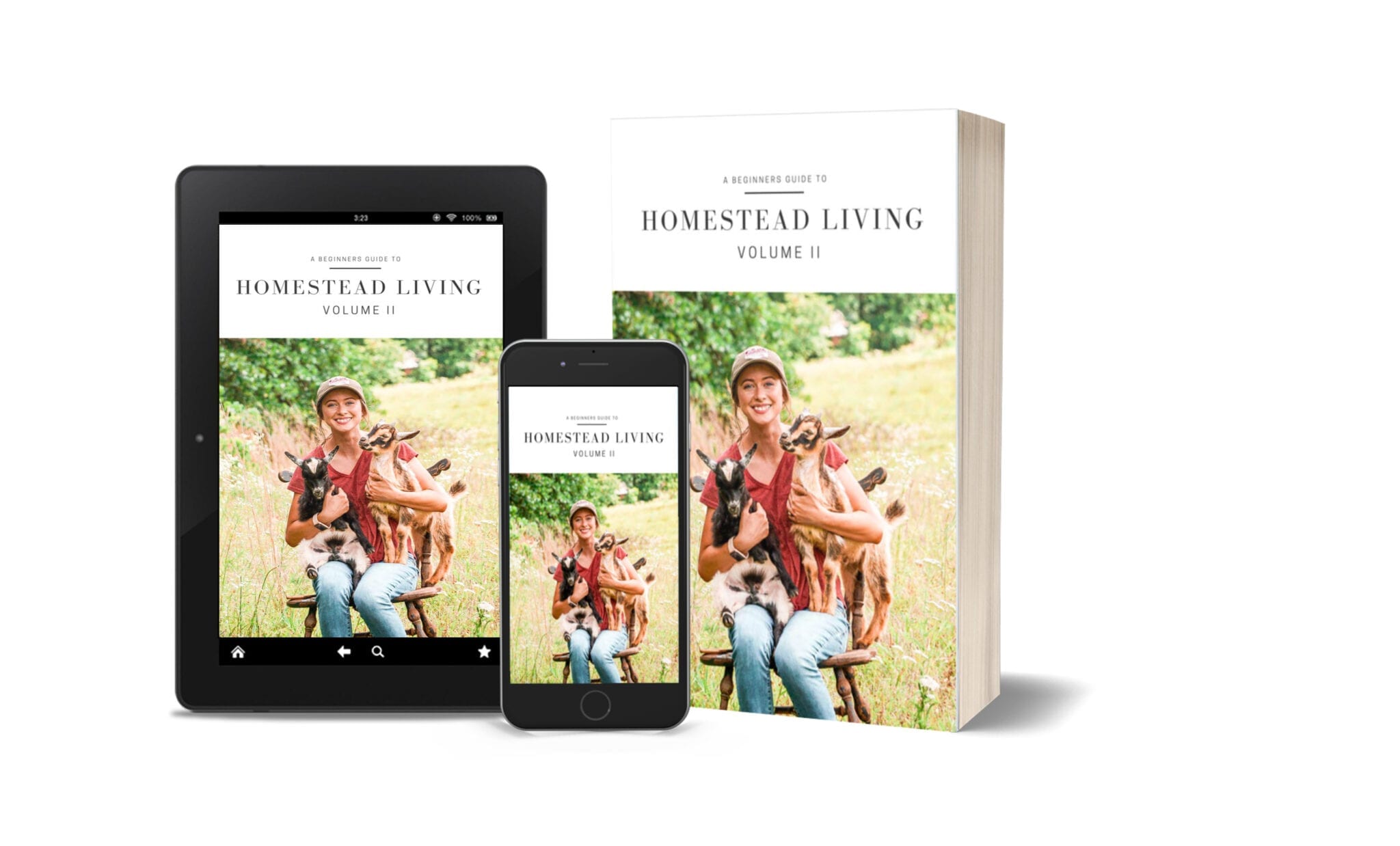 Volume 2
Meat Chickens, Calf Sharing, Gardening Guide, Manure Tea, Nigerian Dwarf Goats, Goat Milk Soap, Fruit Trees, Clearing Land, Soapmaking, and Farmhouse Recipes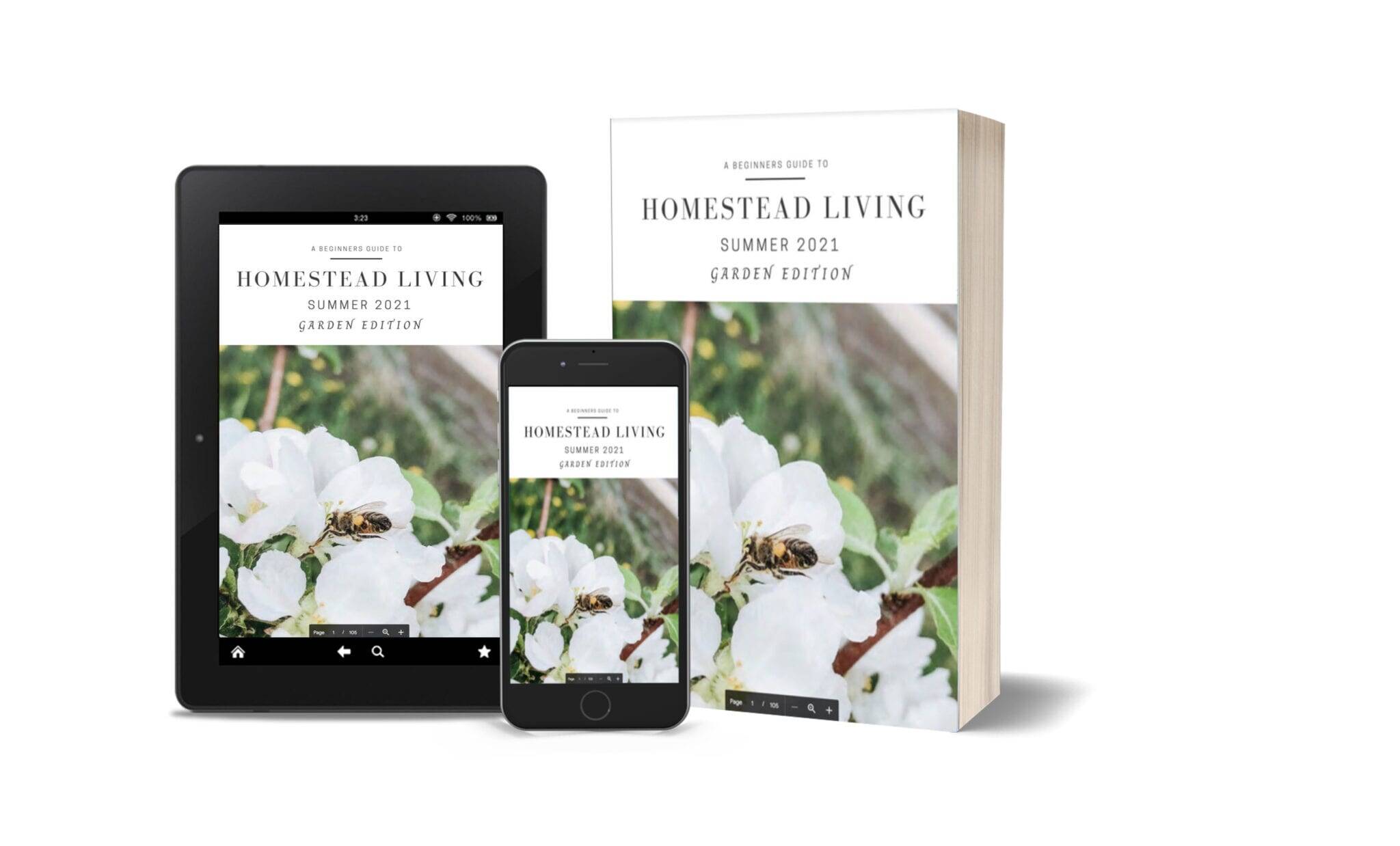 Volume 3 Summer Edition
Attracting Pollinators, Composting for Beginners, Natural Insect Spray, Trouble Shooting the Veggie Garden, Propagation, Raised Garden Beds, Seed Tips, Trellis Tips, Designing a Pollinator Garden, Small Scale Gardening, Food Preservation, Garden Recipes