Are You Interested in Learning More About Homestead Living?
If you desire to learn more about self-sufficiency and simple living, then you are in the right place! For as long as I can remember I have wanted to learn many of the old-fashioned skills that my grandmother and her generation knew. Things like cooking from scratch, growing your own food, soapmaking, and milking a cow have always been intriguing to me. If you love those things too, then you will enjoy all three volumes of A Beginner's Guide to Homestead Living!
Also, Scroll to the bottom and see all of the other free resources in the living from scratch giveaway!
Sign Up Here and Get All Three Volumes!
Here's What's in Each edition of A Beginner's Guide to homestead living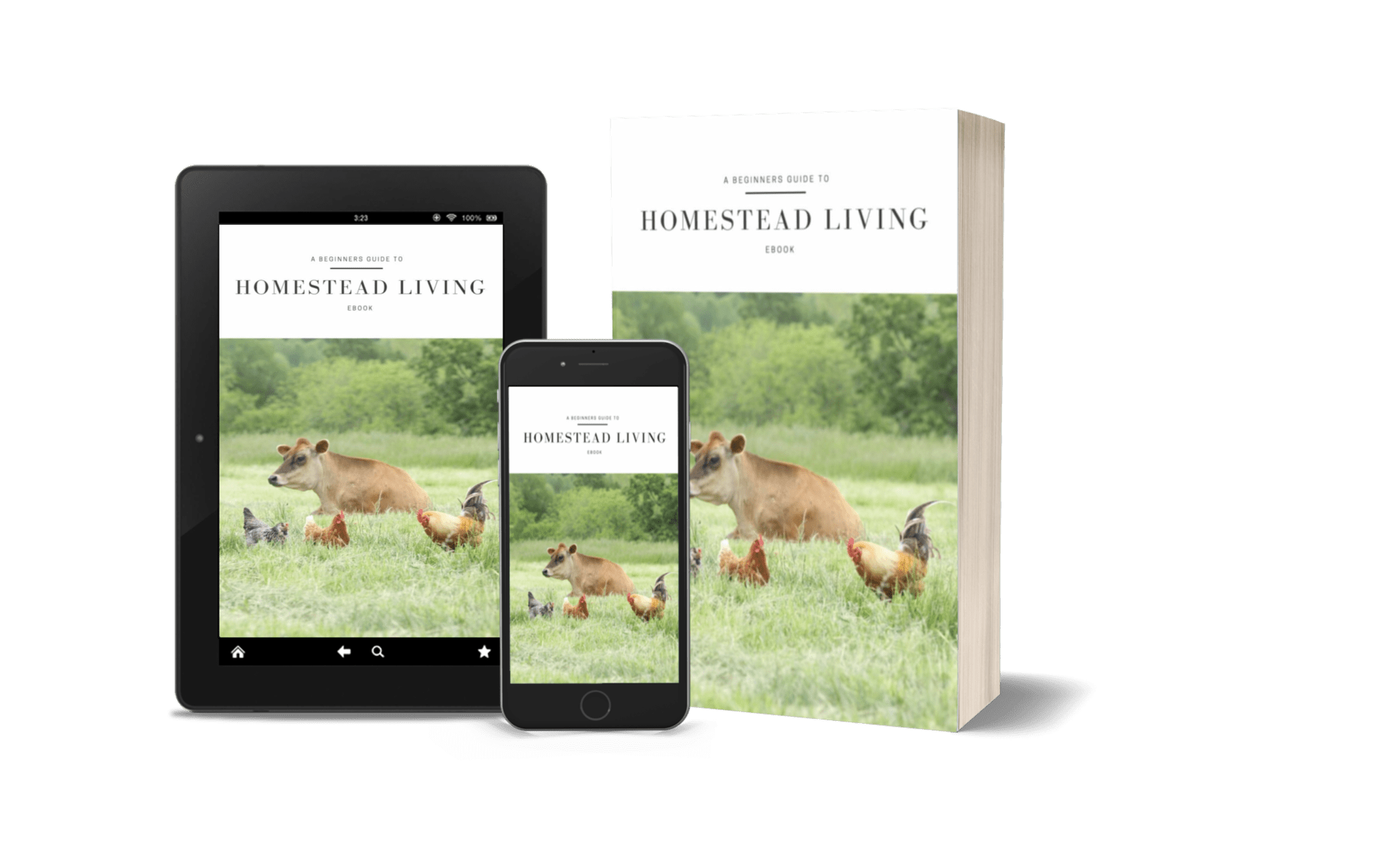 Volume 1
Dehydrating, Sourdough, Canning Basics, Chevre, Hand Salve, The Milk Cow, Beekeeping, Dry Incubation, Brooding Chicks, Land Buying Basics, Grass-fed Beef, and How to Build a Garden Trug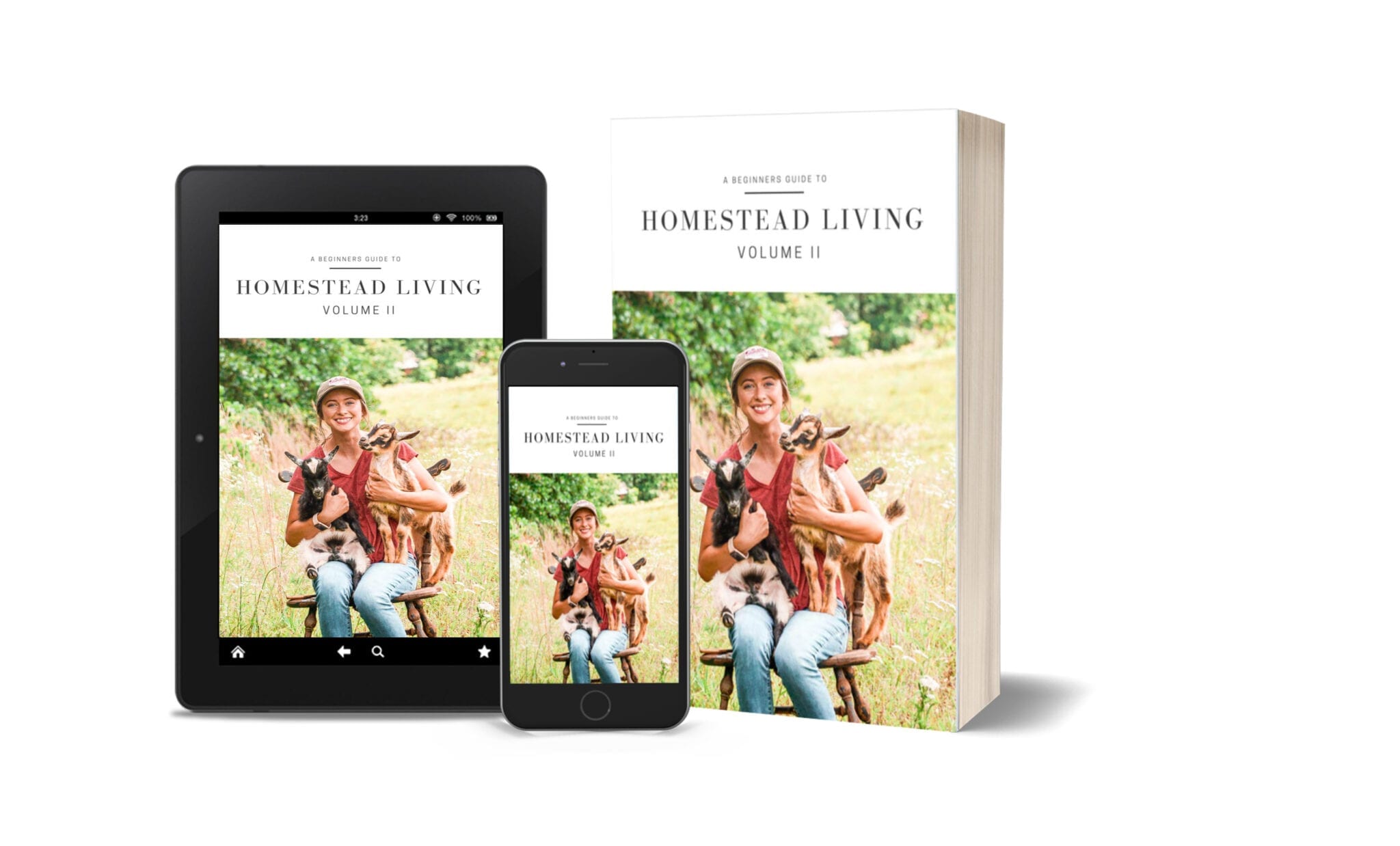 Volume 2
Meat Chickens, Calf Sharing, Gardening Guide, Manure Tea, Nigerian Dwarf Goats, Goat Milk Soap, Fruit Trees, Clearing Land, Soapmaking, and Farmhouse Recipes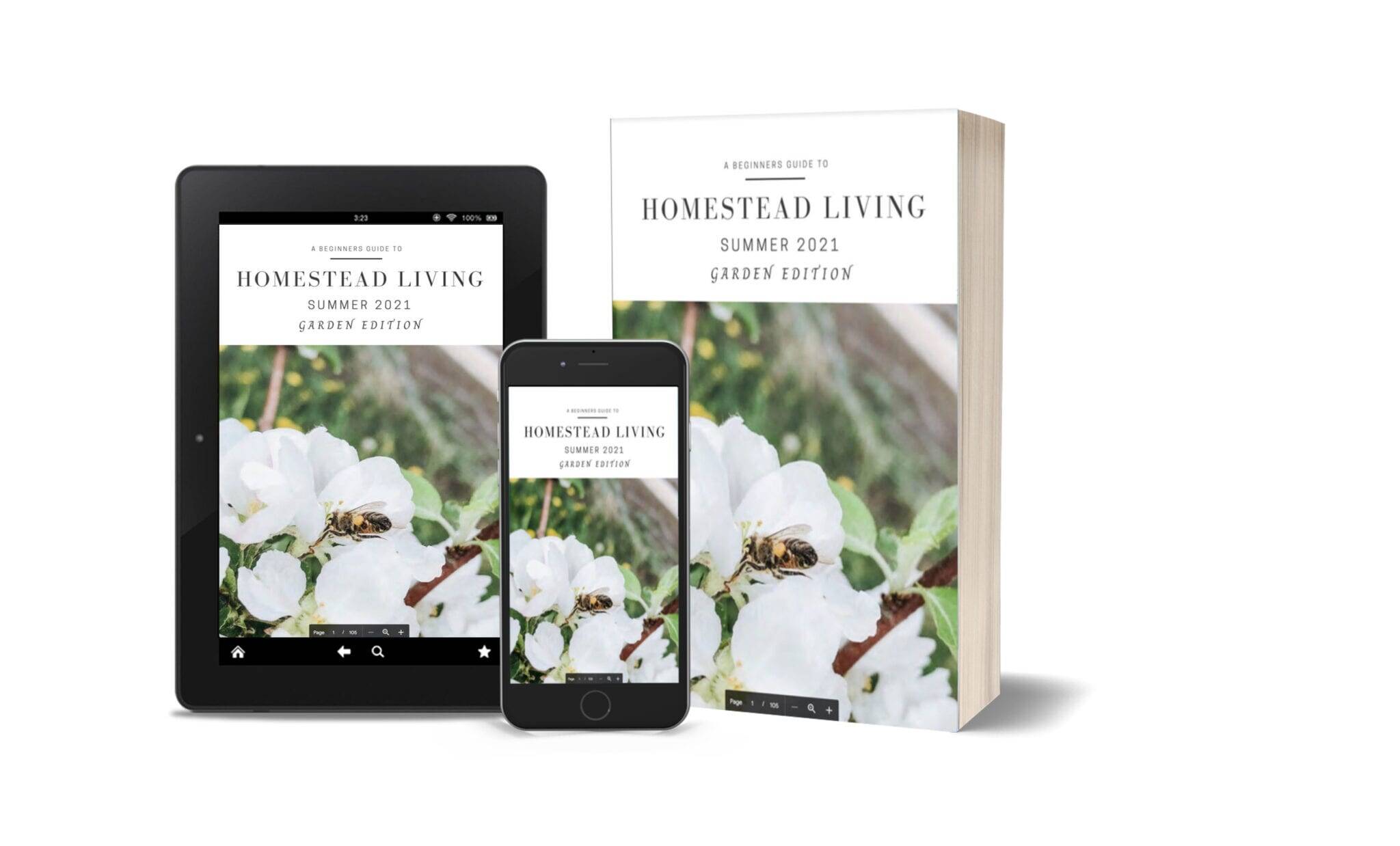 Volume 3 Summer Edition
Attracting Pollinators, Composting for Beginners, Natural Insect Spray, Trouble Shooting the Veggie Garden, Propagation, Raised Garden Beds, Seed Tips, Trellis Tips, Designing a Pollinator Garden, Small Scale Gardening, Food Preservation, Garden Recipes