Crusty Sourdough Whole Wheat Rolls | Easy Crusty Rolls Recipe
These crusty sourdough rolls are a baking win. When you are getting into sourdough baking, you need a few no-fail recipes to keep you going on your sourdough journey! These Sourdough Dinner Rolls are just what you need! Crusty on the outside, soft and delicious on the inside. We have even used these for sandwich buns.
As with all sourdough recipes, you need to plan ahead. However, these can actually come together in one day, there isn't a super long rise time. If your starter is active and bubbly, you can get these started in the late morning and still have rolls for dinner! The rolls in the photos were made with 100% whole wheat starter and flour.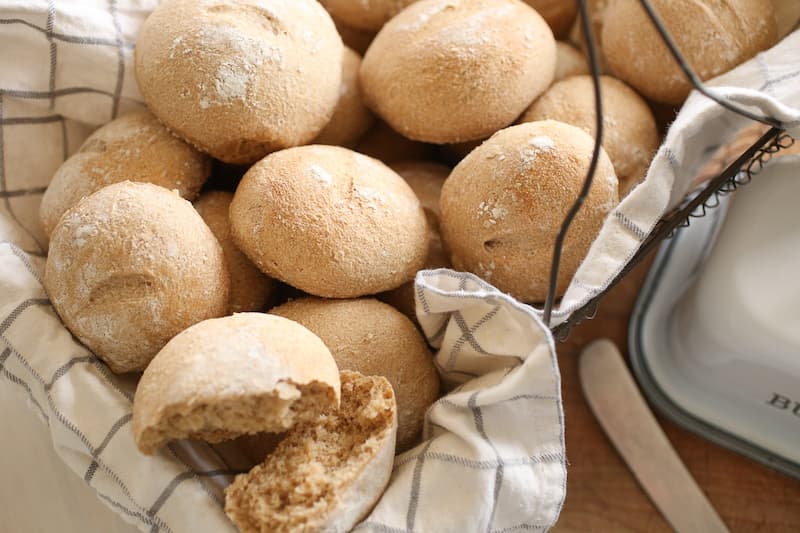 Step 1 Prepare your Starter
If you keep your sourdough starter in the fridge, it would be a good idea to get it out the night before and let it come to room temperature, and feed it right before bed. Then it will be bubbly and active for you in the morning.
If you keep it on the counter, just make sure it is active and bubbly before you add it to the recipe. It should have been fed between 4-8 hours before starting for the best results. Sometimes mine will start to double after just two hours!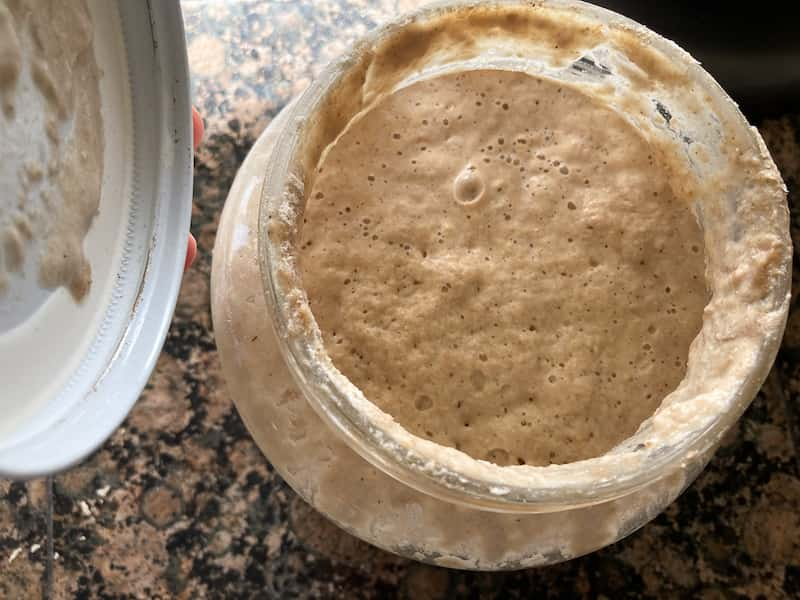 Step 2 Prepare the Dough
This recipe calls for a lot of starter and it's a great way to use it up if your starter is getting too big. Likewise, if this recipe is more than you want to make, you can easily half it.
Measure out 2 1/2 cups of starter and mix in 6 cups of flour. I have tried this recipe with all wheat flour and with half wheat and half white. The results with all wheat are very nice, they just don't rise as high as they do with half white. However, they are still very good, not dense, and with that great whole wheat flavor.
Add two cups of room temperature water, 1 tsp sugar and 3 tsp salt. Mix well and let rest for about 10 minutes.
After resting for about 10 minutes, knead the dough either by hand or using a dough hook and a stand mixer. Also, if you have a bread machine, you can use it for kneading the dough.
Place the dough in a greased bowl cover and place in a warmish place to rise. I like to set mine near the woodstove in the winter. If you don't have that luxury, you can put your oven on warm, and then shut it off as soon as it reaches temperature. Place your bowl in there and let it rise for about four hours.
Step 3 Shape the Rolls
After the dough has risen nicely for about four hours, it should look puffy and close to double the size it was. Push it down and begin to shape the dough into rolls. They should be larger than a golf ball and smaller than a tennis ball. Place them on a greased cookie sheet. Taking a sharp knife or bread lame, slash the tops of each roll.
Let the rolls rise again in a warm place away from draft for another three hours or until they look puffy and almost double.
Step 4 Prepare the Oven for Steam Baking
Place an empty baking sheet on the bottom rack of your oven while you preheat it to 425 degrees. Once the oven is heated, place your risen rolls in the oven. Next, get about 2 cups of ice and pour them onto the preheated baking sheet in the bottom of the oven. Quickly close the oven door and let the steam stay inside. This will help the rolls to have the perfect crusty texture with a nice high rise!
Here's a Quick Video Showing the Process
Crusty Whole Wheat Sourdough Rolls
A crusty outside with a soft and light inside, perfect for a quick weeknight dinner roll.
Equipment
Stand Mixer

Makes kneading easier, but not necessary.
Ingredients
2½

Cups

Active Sourdough Starter

6

Cups

Flour (Wheat or White or a Mixture of both)

You can use a light wheat flour like Prairie Gold and make them completely whole wheat. You can also use half wheat and half white flour if you want a bit fluffier result.

2

Cups

Room Temperature Water

1

tsp

sugar or honey

3

tsp

salt
Instructions
Prepare your Starter by feeding it the night before or early in the morning.
Dough
Mix 2½ cups starter with 6 cups flour, 2 cups water, 1 tsp sugar and 3 tsp salt. Let sit at room temperature for 10 minutes.

Next using your hands or a stand mixer, knead the dough for at least 5 minutes.

Place in a greased bowl, cover with a towel or beeswax wrap. Let rise in a warm place for about 3-4 hours. It should be visibly puffy and nearly doubled in size.
Shaping Rolls
After the dough has risen, push the dough down and begin shaping the rolls. They should be larger than a golf ball and smaller than a tennis ball. You should get 24 rolls total. Tuck the dough underneath and then roll between your palms to make smooth rolls.

Place on a greased sheet slash with a lame or sharp knife and let rise for 3-4 hours or until nice and fluffy.
Baking
Place an empty baking sheet on the bottom rack of the oven. Let it heat up as the oven heats to 425°. Once the oven is heated, place the pan of rolls in the oven, and put two cups of ice on the heated cookie sheet in the bottom of the oven. The ice will steam in the oven and make the texture of the rolls perfect. You will have to bake them one tray at a time.

Bake for 15 minutes or until nice and golden brown.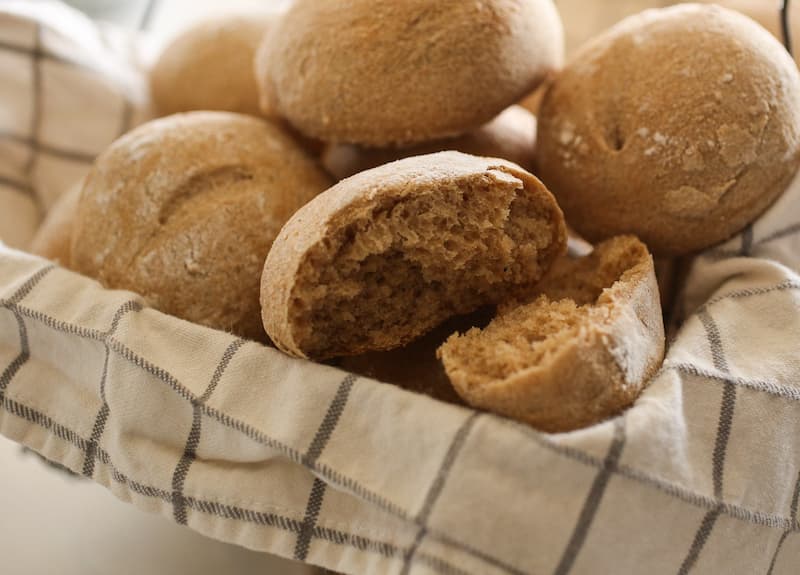 Need Help with Meal Planning? Check out My Shop!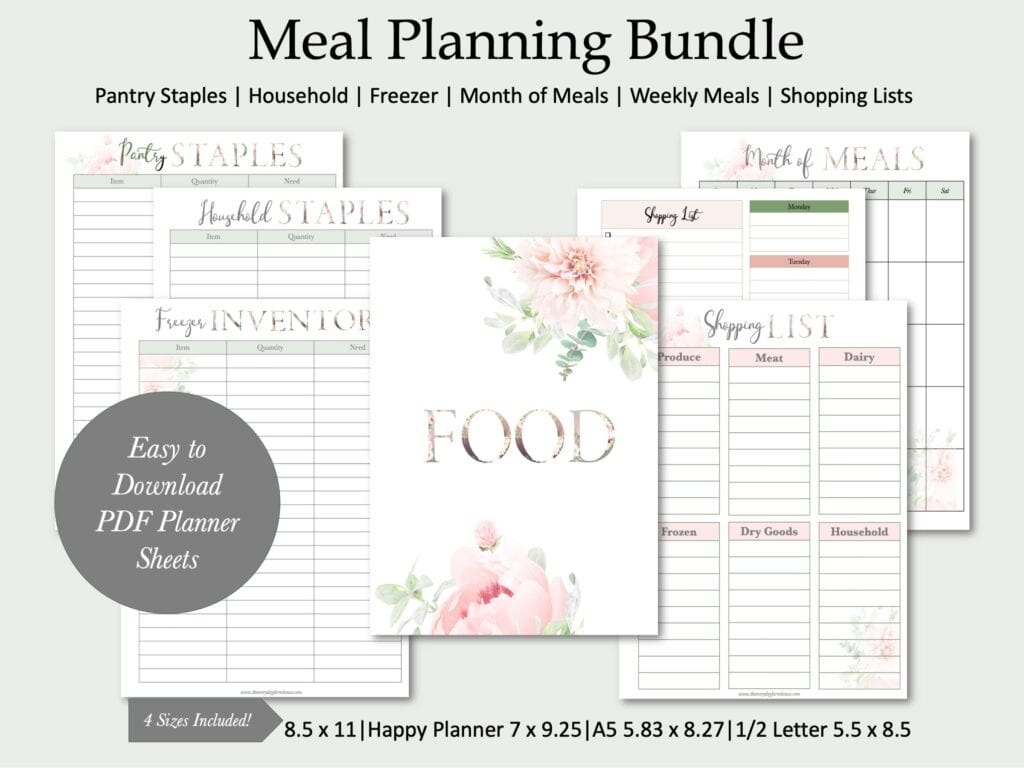 Pin these Crusty Sourdough Rolls to Your Sourdough Board