5 Best Beginner Sourdough Bread Recipes
The Best Beginner Sourdough Bread Recipes right here in one place. Now that you have your sourdough starter going, you need a few tried and true sourdough bread recipes for beginners. If you are like me you are eager to get started!
If you are following along with the #handmadehomechallenge, then you may have made a sourdough starter for the month of January. Now you are ready to get started baking some sourdough bread!
I have made all five of these recipes to test them out. My family gladly agreed to try them all and give their honest opinion! I trust all of the ladies that shared their recipes and can honestly say they know their sourdough stuff!
For all of these recipes, I used Prairie Gold Wheat flour, even if the recipe calls for white. I think they all turned out well. I shared Katie's picture of her bread because it was way prettier than mine.
Here are five beginner sourdough recipes to try!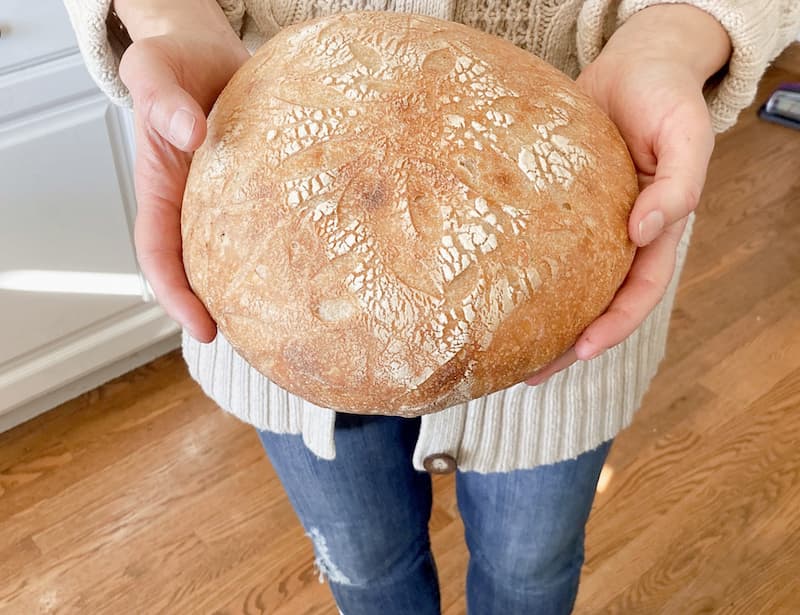 This recipe is a great beginner recipe for a crusty rustic loaf. Jill does a great job of simplifying the process for a beginner. You can find her recipe here.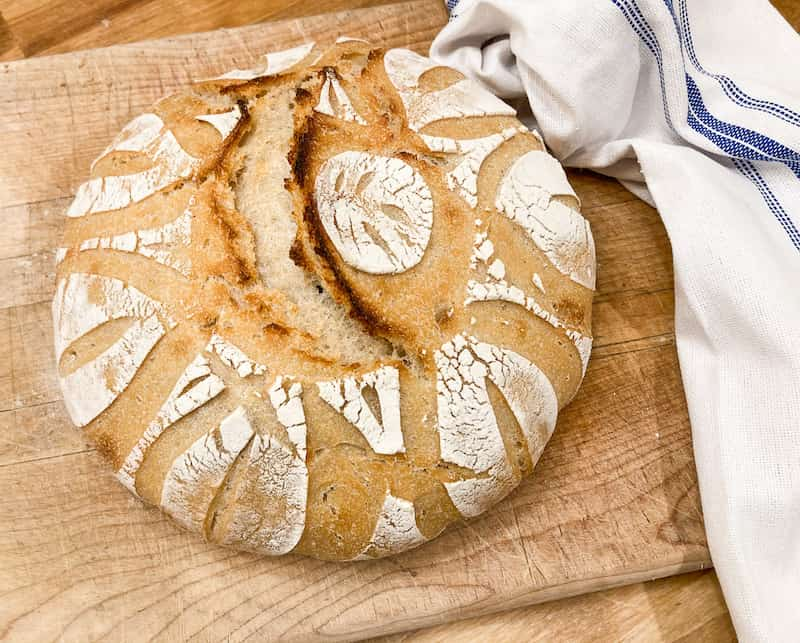 Lisa is a sourdough enthusiast, she has loads of great recipes and takes the intimidation out of keeping a sourdough starter. You can find the recipe here.
I have made this recipe many times. It was my first real crusty sourdough bread success. This recipe is a bit more technical than the one above, but she does a great job of teaching you the why's and how's of folding and stretching the bread. The measurements are also in grams so a digital scale is required.
Katie is one of my blogging friends and she is an excellent recipe creator! I trust the recipes that come out of her kitchen. Plus her little videos are fun to watch! You can find this recipe here. This bread makes excellent toast!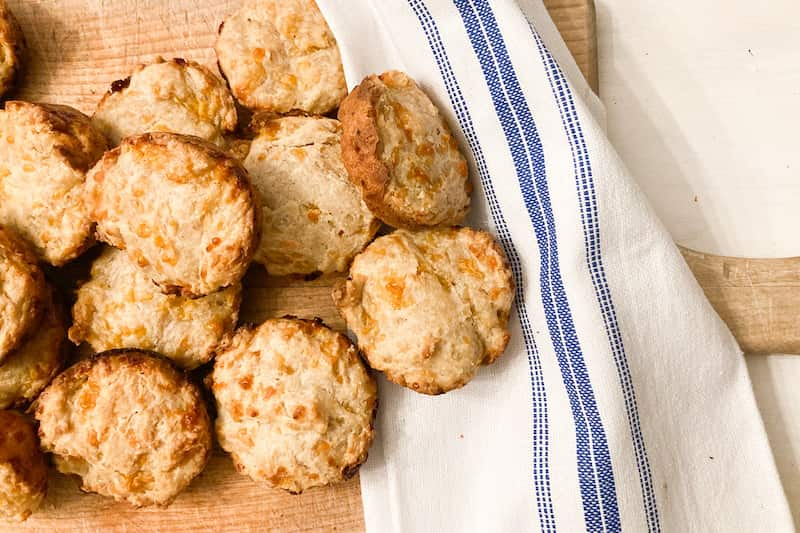 Alexa is another blogging friend and we work together on the Homestead Living e-books. She is a devoted sourdough baker and her love for creating great recipes in the kitchen is evident if you visit her blog! I love biscuits! These are so tasty and easy to make! The recipe is here. Definitely best fresh, not so great the next day.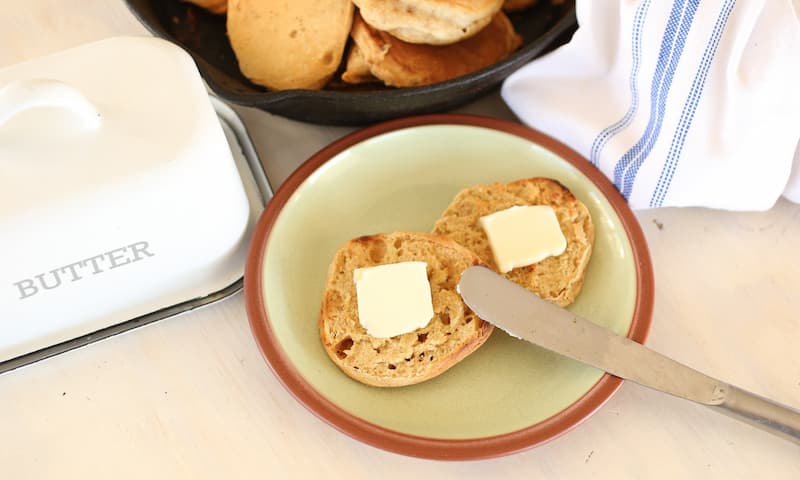 I already told you about Lisa above, this is another one of her recipes. My husband prefers English muffins over biscuits, so I had to try this recipe for him! They do not disappoint! The recipe is here.
Bonus- Sourdough Apple Crisp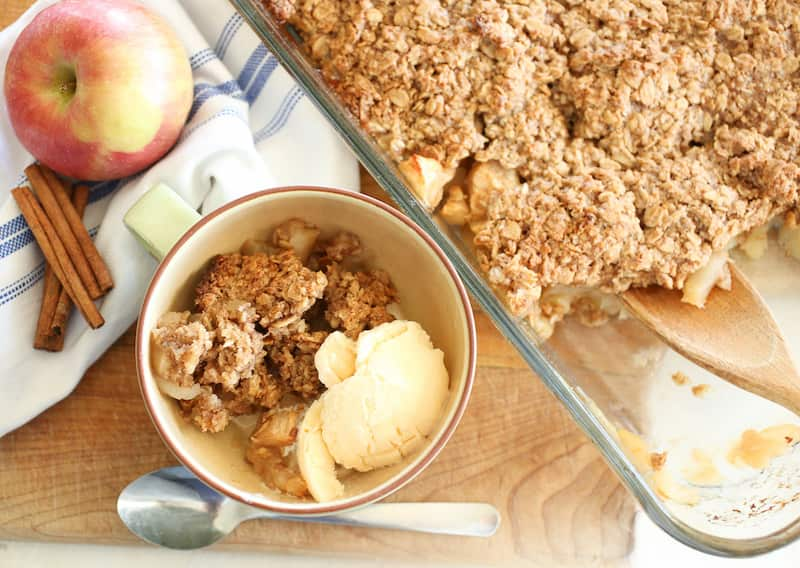 This recipe is perfect to make if you have some discard that you are wanting to use up rather than throw out! I like this better than regular apple crisp!
Helpful Tools for Making Sourdough

Pin to Your Sourdough Board!