Homemade Fall Pumpkin Spice Latte Iced or Hot | Whole Ingredients
Homemade fall pumpkin spice latte is creamy, delicious, and made with whole ingredients. You can enjoy this latte sweetened and spiced to your liking hot or iced!
If you're here, you are most likely a pumpkin spice fan and you are not my husband. He is not a fan and does not understand the infatuation with pumpkin, nor does my son. I like it in moderation but usually find lattes from coffee shops way too sweet, no matter what flavor.
This latte is not too sweet and the beauty of making your own at home is that you can adjust it to your taste…and it doesn't cost $6 per cup!
Check out the recipe for pumpkin spice milk here
This post contains affiliate links
Ingredients Pumpkin Spice Latte
A double shot of espresso or 1/2 cup very strong coffee
1 Cup Milk Steamed and frothed
1/2 Cup Cream
2 TBS Pumpkin Puree
1 tsp vanilla extract
2 TBS Maple Syrup (less or more to taste)
1 tsp pumpkin pie spice or a mixture of cinnamon, ginger, nutmeg, and cloves
Dollup of whipped cream (optional)
Can You Make a Latte without an Espresso Machine?
Yes of course you can, however, the flavor might not be exactly what you are expecting. You can use a French press or even a drip coffee machine. Just make sure you make it extra strong by using one scoop per cup of coffee.
You can even buy espresso beans and use them in a coffee maker. Of course, I am slightly biased toward an actual espresso machine. We bought one a year or so ago and have used it every day since. I even bring it with me when we travel! That might seem a bit extra but it is truly my one indulgence! Ha!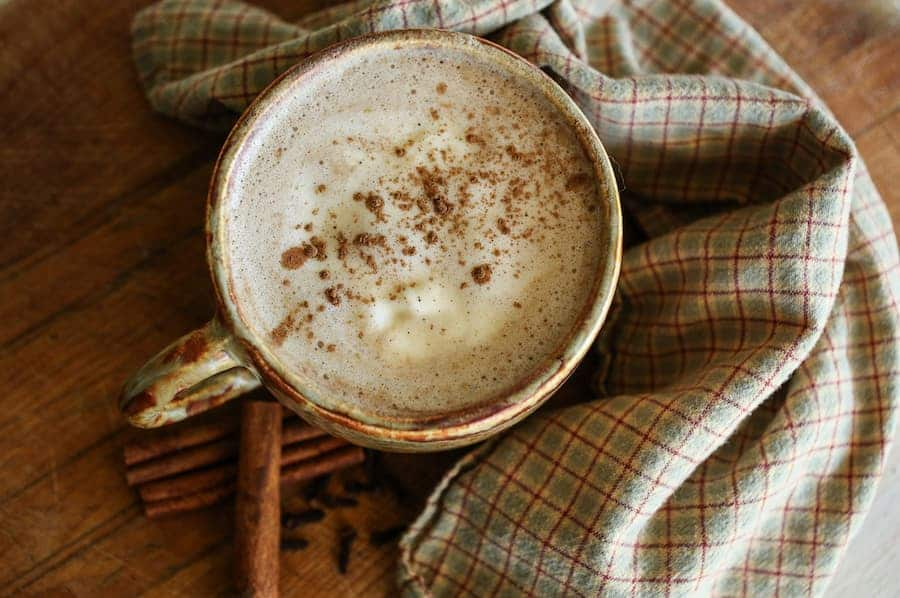 Iced Pumpkin Spice Latte
My girls prefer their lattes iced and the good news, it's super simple to make this pumpkin spice latte iced. Rather than steaming the milk, you can just put all of the ingredients in a blender and give it a good mix. If you don't wish to dirty up your blender, you could just try whisking it all until it's smooth.
Use fresh cold milk and pour everything over ice. Top with whipped cream if you like and give it a little sprinkle of spices. Easy peasy and so yummy!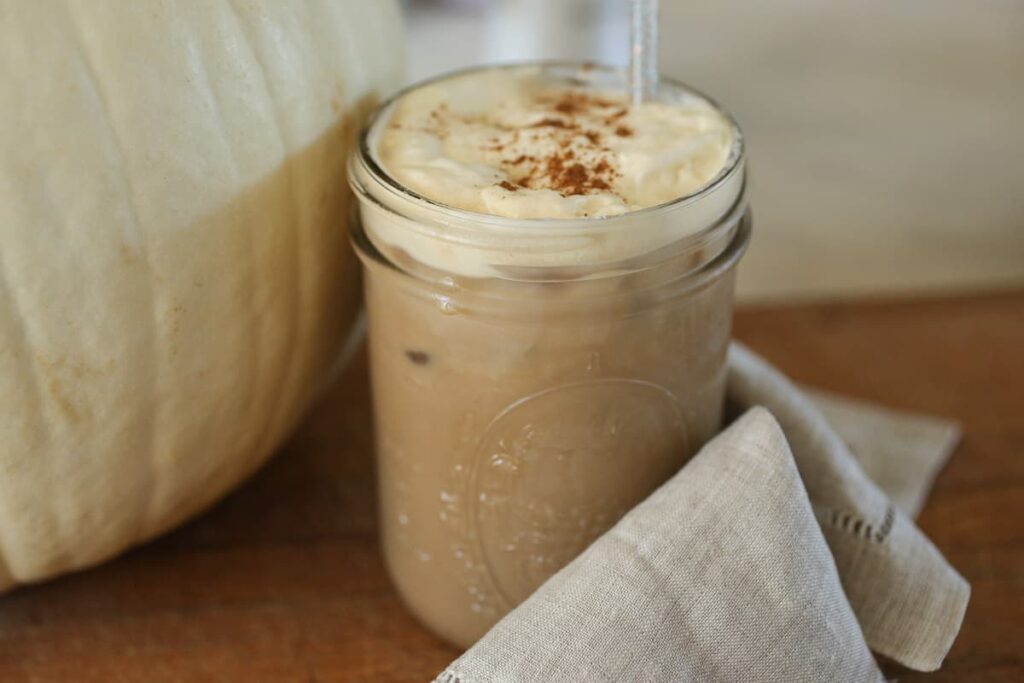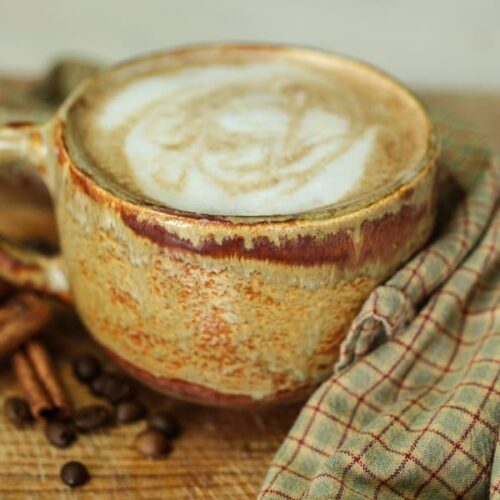 Pumpkin Spiced Latte
Warm, spicy and creamy. This pumpkin spice latte is perfect for enjoying on a cool Fall day!
Equipment
1 Espresso machine, coffee maker or French Press
Ingredients
1

Cup

Milk

Steamed and Frothed

2

Shots

Espresso

Or 1/2 cup extra strong coffee

½

Cup

Cream

2

TBS

Pumpkin Puree

1

tsp

Vanilla Extract

2

TBS

Maple Syrup
Instructions
Brew the coffee or make espresso. Steam the milk. Heat the cream either in the microwave or on the stovetop. Whisk in the pumpkin puree, maple syrup, vanilla, and spices. Pour in the coffee or espresso and then pour in the frothed milk. Top with whipped cream if you desire. Sprinkle a bit more pumpkin spice. Enjoy!
Iced Pumpkin Spice Latte
Don't heat the milk or cream, either blend or whisk all of the ingredients together, pour over ice and then top with whipped cream if you desire. Sprinkle a bit more pumpkin pie spice on top. Enjoy!