Pumpkin Bundt Cake With Streusel Filling Recipe
In this post, I share my recipe for Pumpkin Bundt Cake. This cake is perfect for fall! It isn't overly sweet and the pumpkin flavor is just right! Add a cinnamon streusel filling and you have an irresistible treat! I hope you enjoy this recipe for Pumpkin Bundt Cake!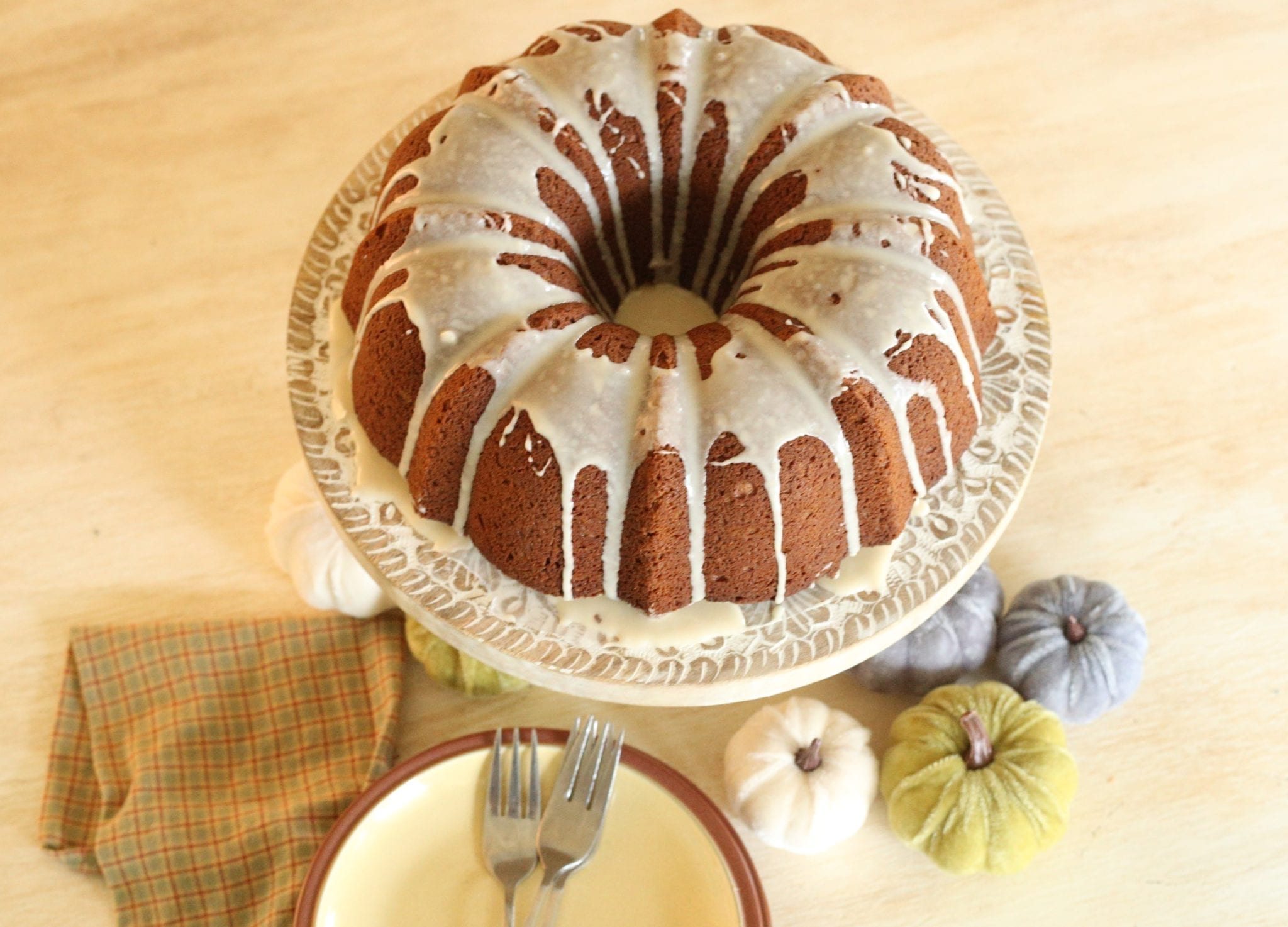 Can I Use Squash Instead of Pumpkin Puree?
Believe it or not, you can make a pumpkin bundt cake without pumpkin. If your garden is overflowing with winter squash, a butternut squash will also make a delicious cake. If I am subbing squash, I simply cut the squash in half, spread a bit of butter on it and bake it cut side up in a 375 degree oven for about 35-40 minutes, until it is fork tender. I also put about a cup of water on my baking sheet to keep the squash from sticking.
Otherwise, canned pumpkin is just fine, and certainly convenient!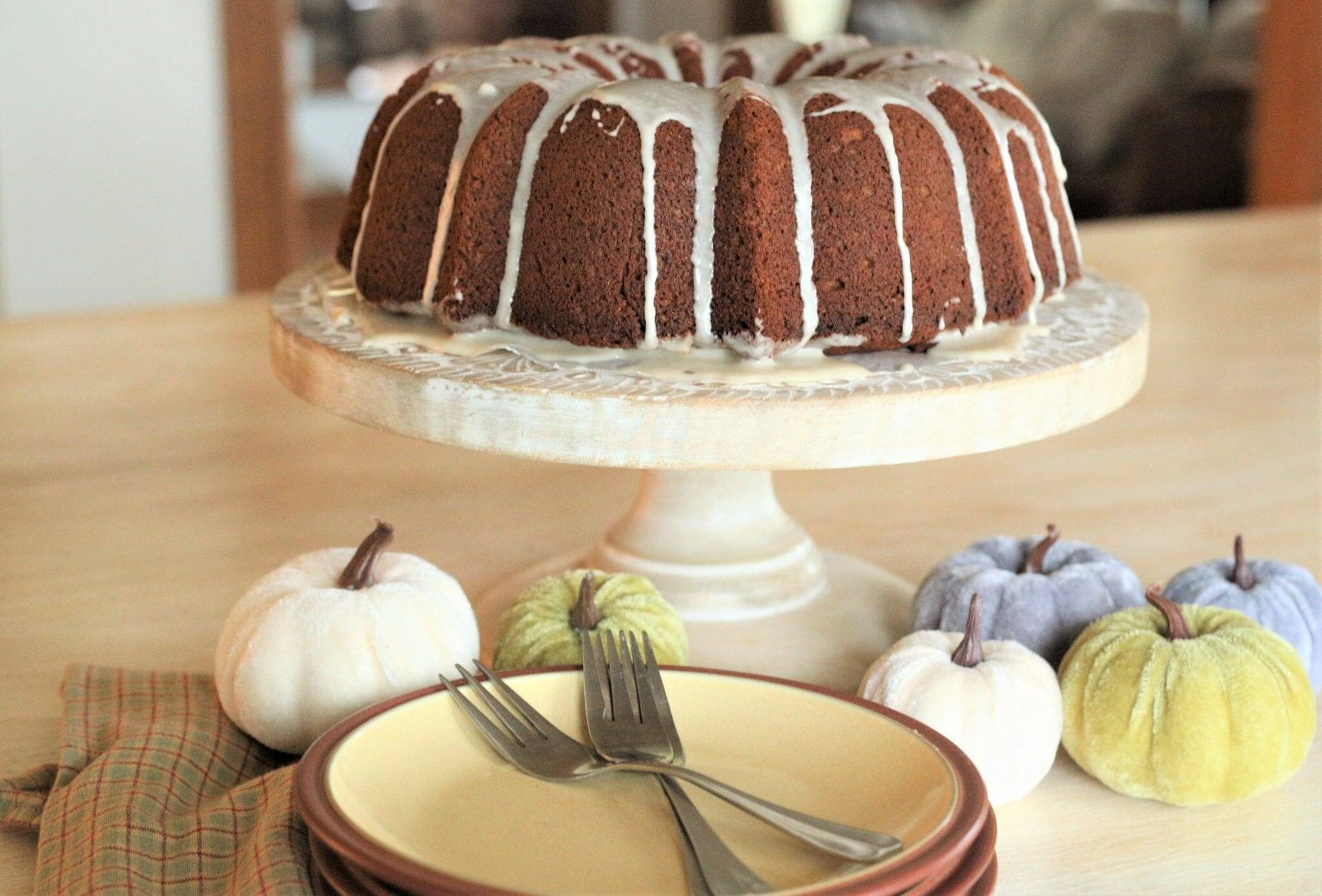 How to Keep a Bundt Cake from Sticking to the Pan?
The best product I have found for keeping bundt cakes from sticking is Baking Pam. This is one of those things that I prefer not to know what's in it…so please don't tell me! It works so well! Perfect for muffins, or bundt cakes!
Mix it up
This recipe is pretty straightforward. It looks like a lot all written down, but it is quite simple. First, mix your dry ingredients together with a whisk. Next, cream the butter, sugar, eggs, pumpkin, sour cream and vanilla. Once fully creamed, mix in the dry ingredients. Mix for about two minutes–this gives cakes a nice rise.
Make the Streusel
The streusel is quite simple–just use a pastry blender, or a fork to cut the butter, sugar, cinnamon, and allspice together. I use extra butter, so it's not exactly crumbly. In fact, it is really quite moist.
Adding the streusel
When you add the streusel to the bundt pan, try to make a bit of a groove for it to rest in. You are trying to avoid having it touch the sides of the pan. It may stick and caramelize, making it difficult to remove the cake from the pan.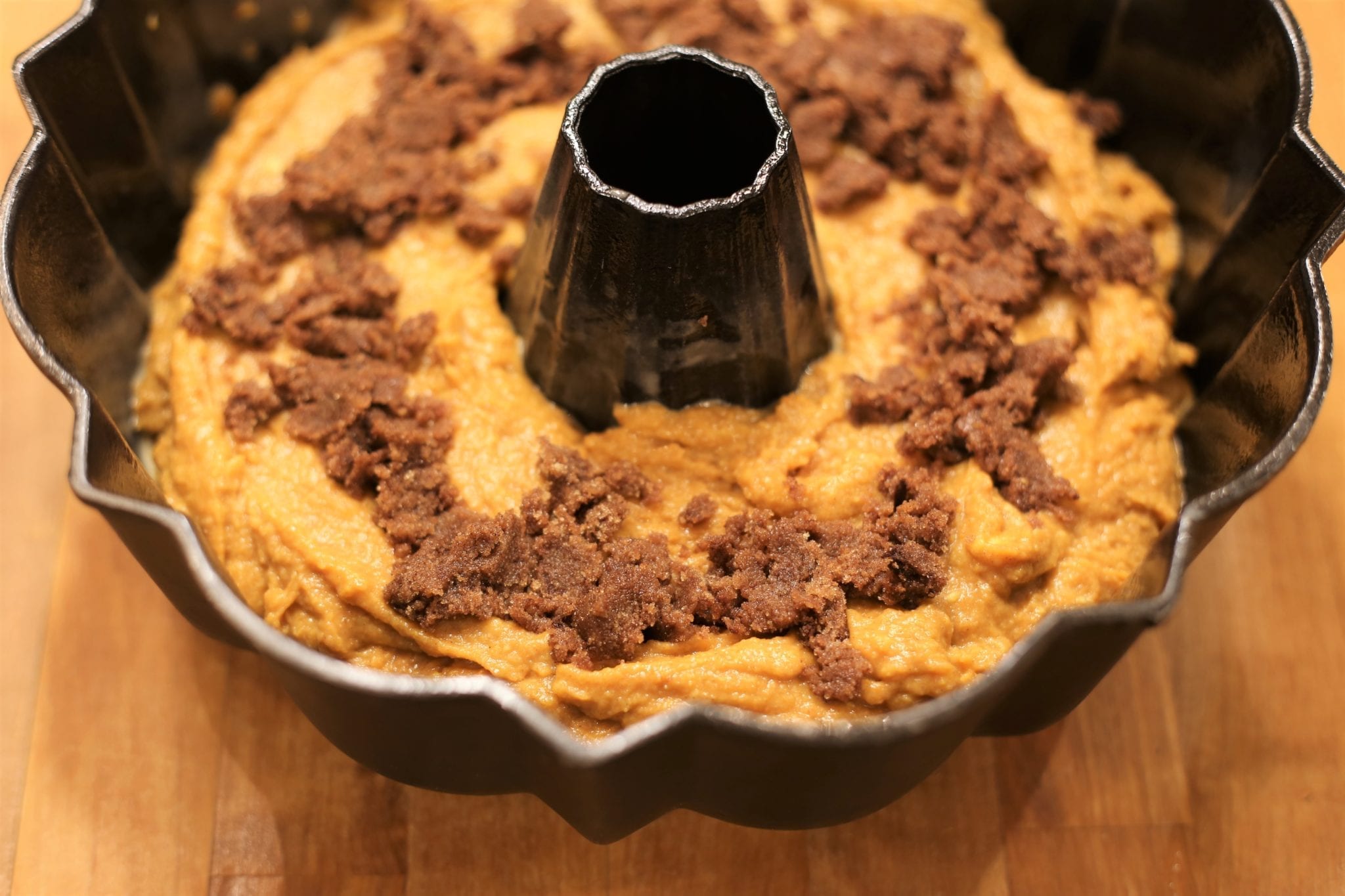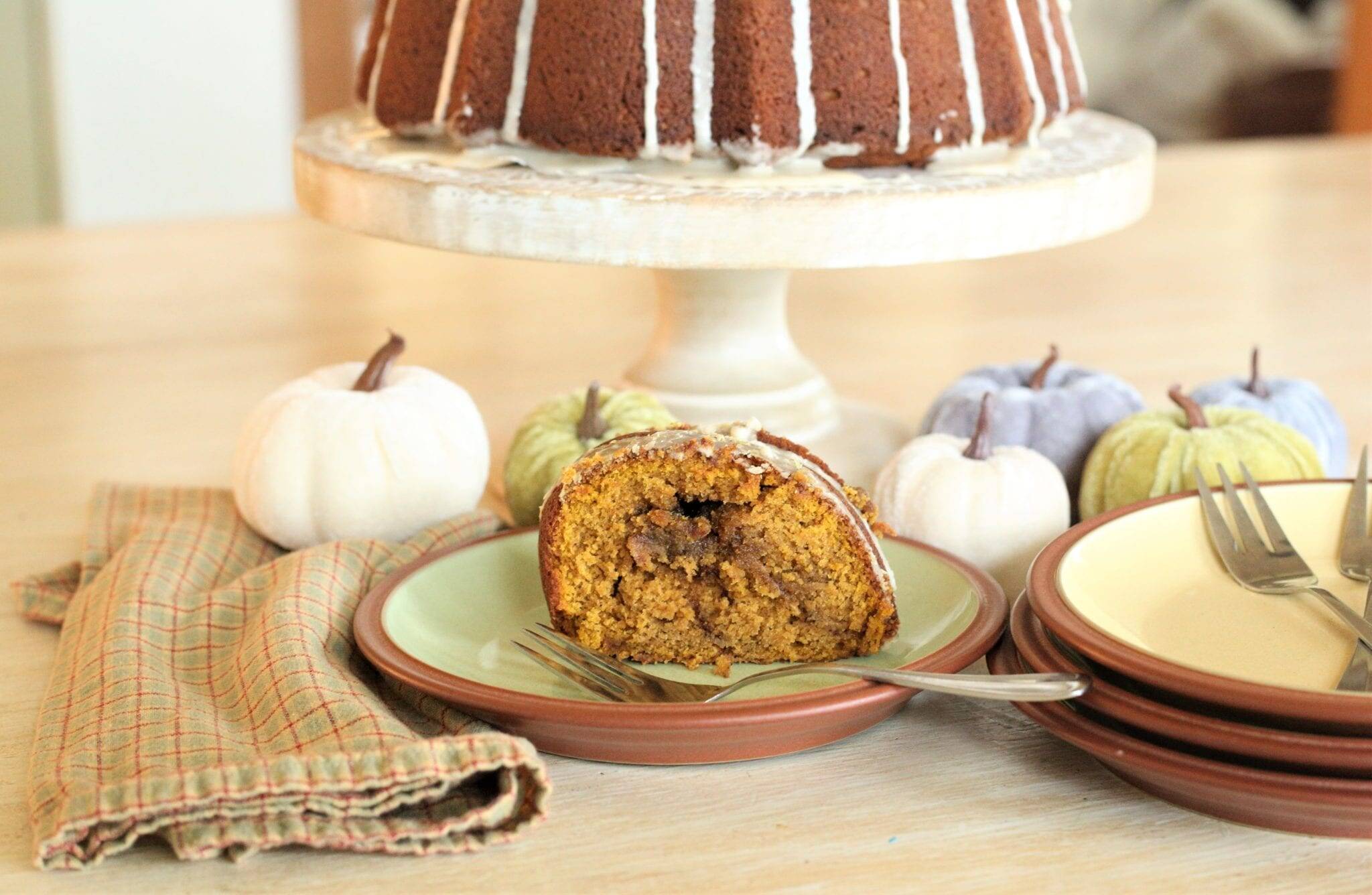 Bake the cake and make the glaze
While the cake is baking, whip up the simple glaze. It is a good idea to sift the powdered sugar first. Otherwise, you may have some clumps. Orange juice gives it a nice tangy sweet flavor. Milk gives it a naturally sweet glaze flavor. I like them both, but don't usually have orange juice on hand.
Pour the glaze
When you make the glaze, shoot for it to be rather thick, not super runny. Add the milk or orange juice 1 tbs at a time, and observe how runny it is. If it is too thin, it will just run off. It should drizzle slowly off of the spoon. Also, if the cake isn't fully cooled, the glaze a will not stick, because the heat will cause it to run off.
Put your cake on a pretty cake stand, it deserves it!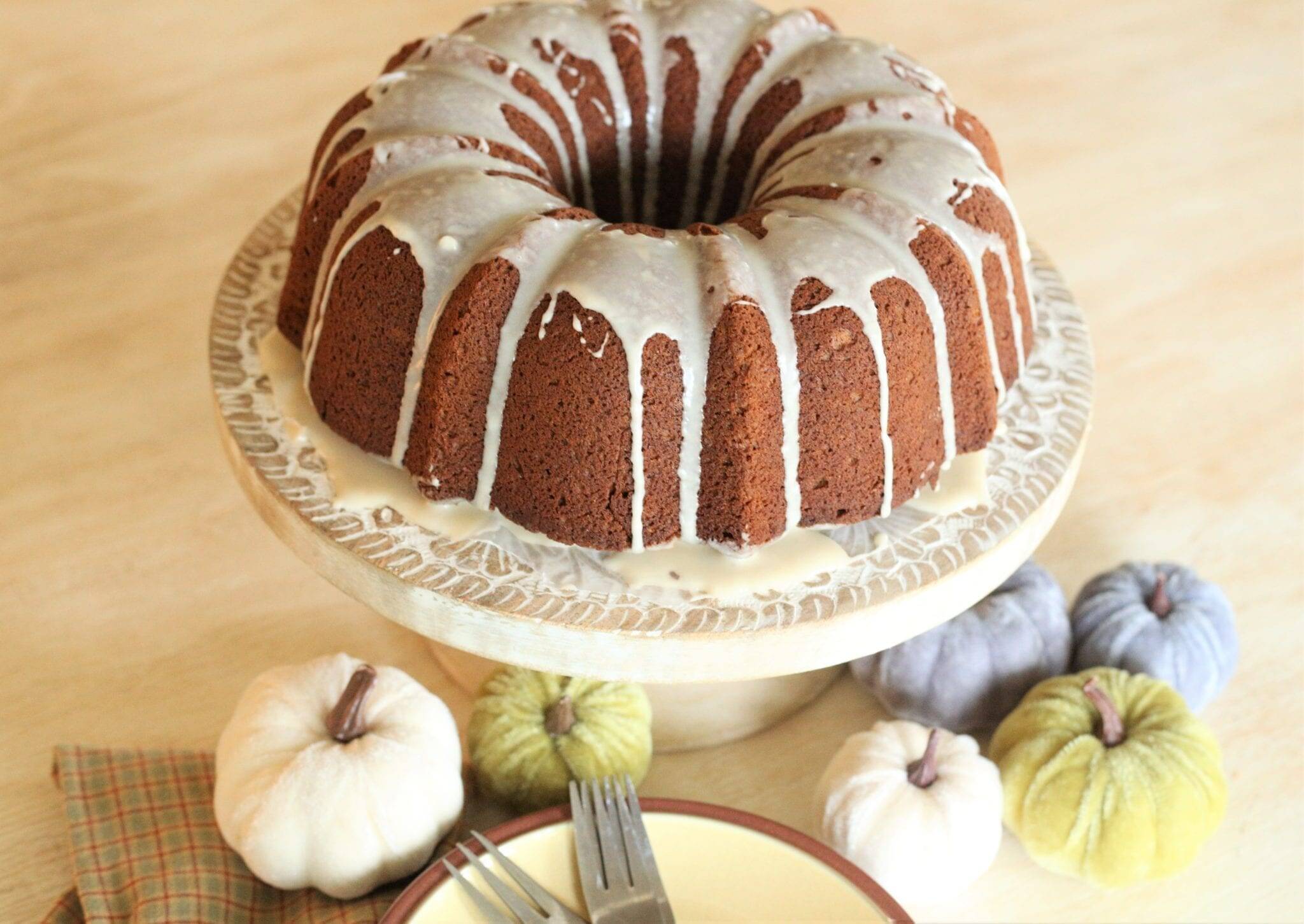 Recipe Card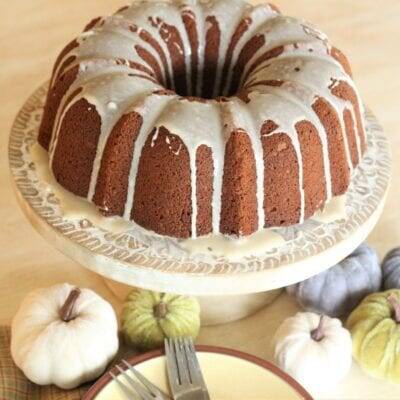 Pumpkin Bundt Cake
A dense and delicious bundt cake that is perfect for fall!
Ingredients
3

Cups

Flour

I use Prairie Gold White Whole Wheat

1

Tbs

Cinnamon

2

tsp

Baking Soda

1

tsp

Salt

1

Cup

Butter

Softened significantly, but not melted

2

Cups

Sugar

4

Eggs

1

Can

Pumpkin

14 oz

8

oz

Sour Cream

2

tsp

Vanilla
Streusel
1½

Cup

Brown Sugar

1

tsp

Cinnamon

¼

tsp

Allspice

2

Tbs

Butter

Very slightly softened
Glaze
1½

Cups

Powdered Sugar

Sifted

2-3

Tbs

milk or orange juice
Instructions
Whisk together the dry ingredients, then set aside. In a stand mixer or with a handheld mixer, cream together the butter, sugar, eggs, pumpkin, sour cream and vanilla. After thoroughly combined, add in the dry ingredients. Mix for two minutes. Set aside.

Using a pastry blender or a fork, mix together the streusel ingredients.

Spray or grease a bundt pan.

Pour half of the batter into the prepared bundt pan. Using your finger or a spatula make a little groove for the streusel. Carefully put the streusel crumbs in the pan, trying not to let them touch the sides of the pan. Otherwise, the cake may stick. Next add the second half of the batter.

Bake at 350° for 45-55 minutes.

When done baking, turn the cake out onto your cake stand or platter. Let cool.

Make the glaze and drizzle over the top of the cake. A thicker glaze is better, so start adding the milk or orange juice one Tbs at a time. It should run off the spoon slowly. Too thin of a glaze will just run off the cake and pool on the platter.
See the yummy streusel filling inside?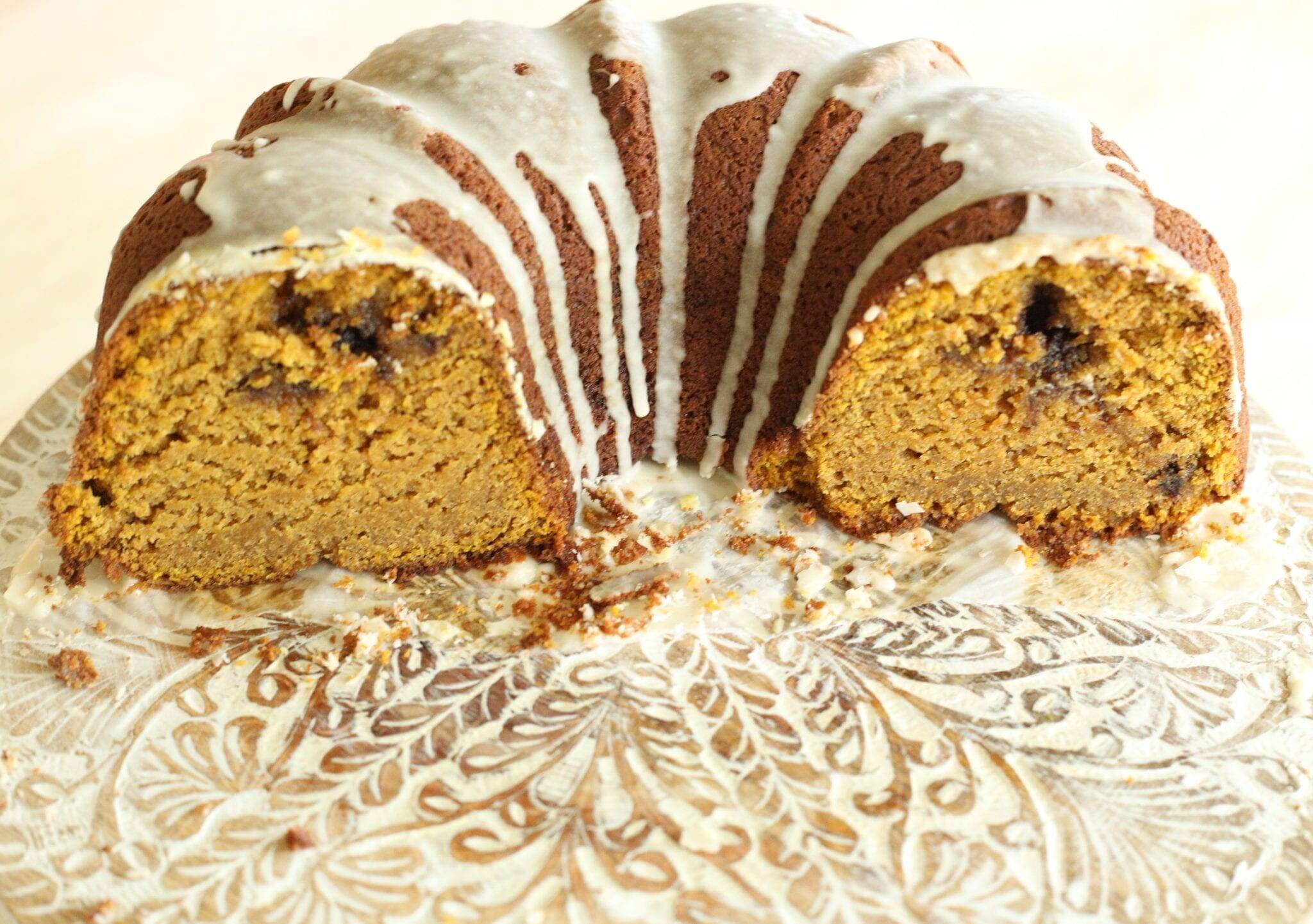 Thank you!
Thanks for stopping by and checking out this recipe! It is one of my absolute favorites. I enjoy it every fall. If there is any left in the morning, it goes great with some eggs and a cup of coffee!!
Pin this recipe for later!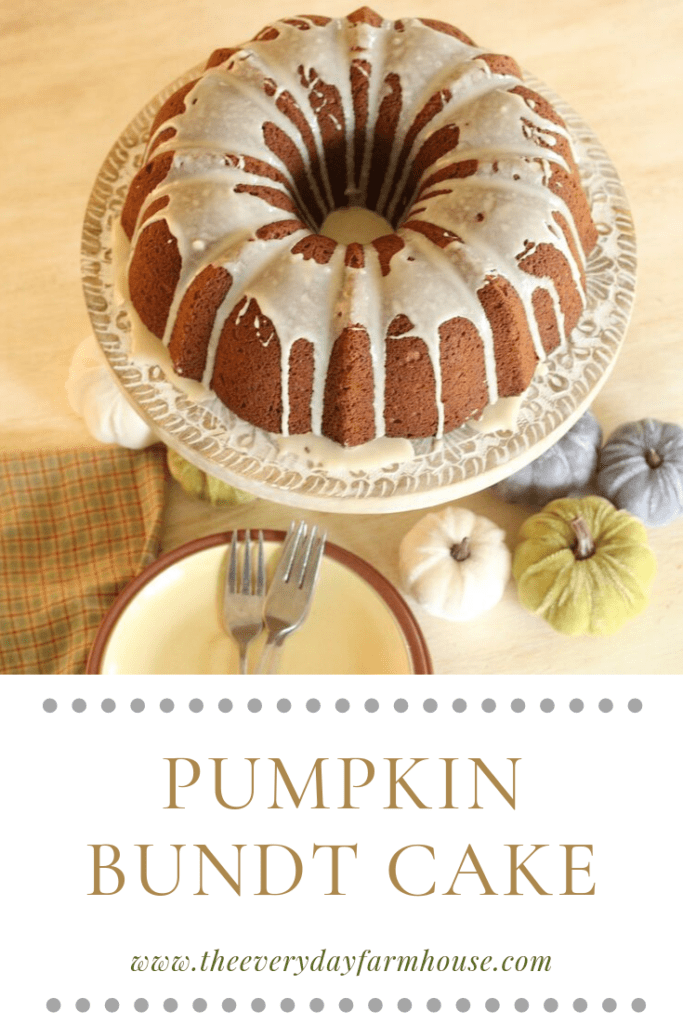 Useful tools