Sourdough Apple Crisp Recipe
This sourdough apple crisp is a great way to use up some extra apples and extra sourdough discard! Easy to make and definitely a crowd-pleaser when served warm with vanilla ice cream!
This post contains affiliate links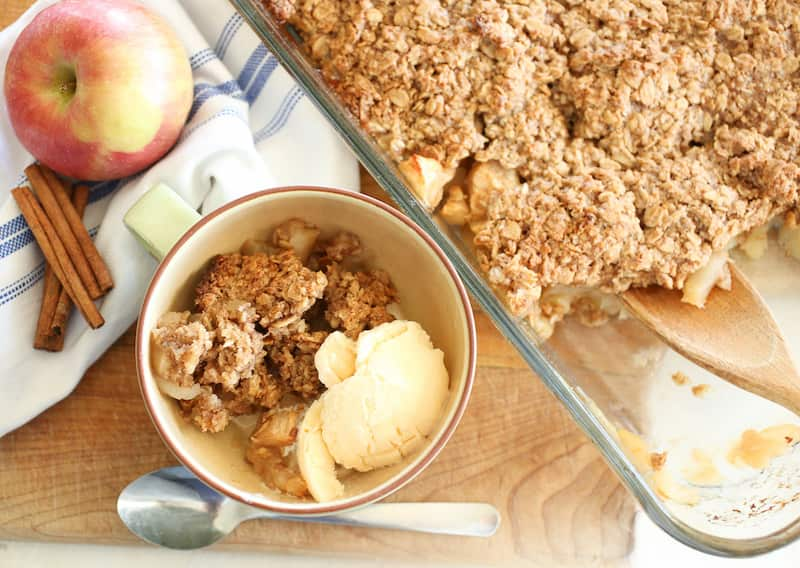 What Kind of Apple for Sourdough Apple Crisp?
This recipe requires a fairly long cook time. A good firm apple holds up best. Granny smith is always a good choice, but we like to mix our granny smith apples with a sweeter apple like McIntosh or Honeycrisp. Whatever apple you prefer just make sure it is a nice firm apple.
Choose Rolled Oats for Apple Crisp
I always use rolled oats not quick oats for my recipes. The final product is just so much better with the whole rolled oat rather than the chopped-up quick oats.
The Best Sugar for Apple Crisp
I almost always use Organic evaporated cane sugar in my recipes. However, you could swap that out for whatever sweetener you prefer. If you use brown sugar you might reduce the amount by about a 1/4 cup to reduce the sweetness a bit. Coconut sugar or even sucanat could be used in this recipe.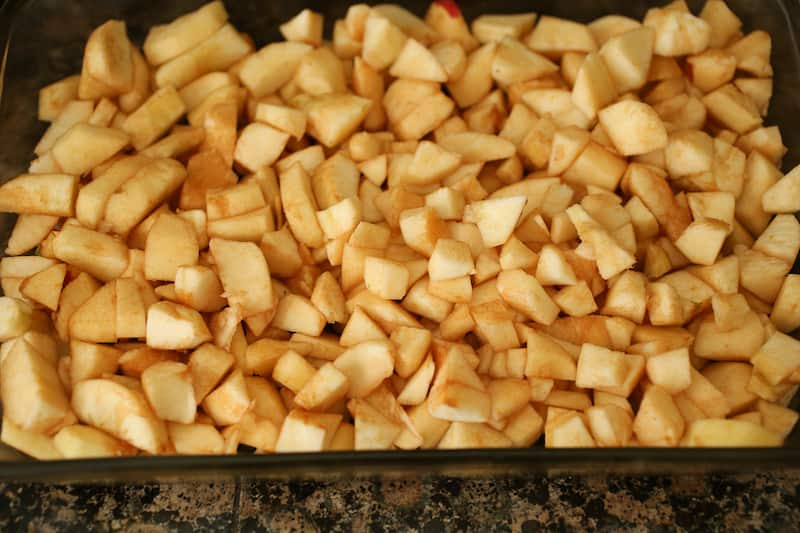 What is Sourdough Discard?
If you have a sourdough starter then you know that it is a living organism that must be fed. When you feed it daily, you wind up with more starter than you need or so much that feeding it the amount it needs to stay healthy isn't practical. Some people throw the discard in their compost or feed it to the farm animals. That can feel wasteful at times so I like to just sneak sourdough in whatever I can.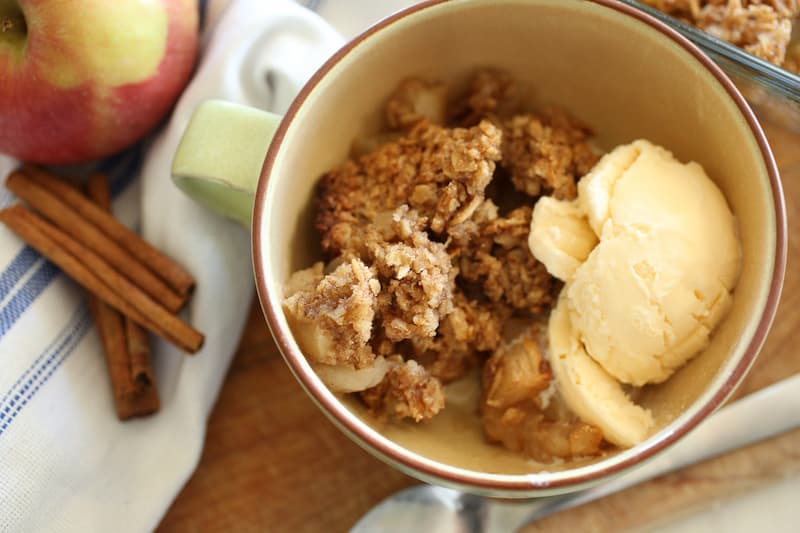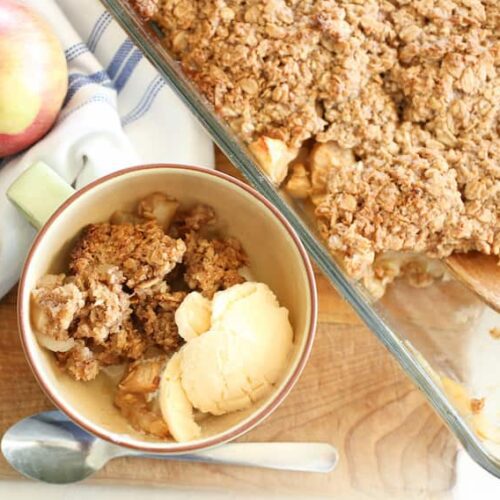 Sourdough Apple Crisp
Delicious and nutritious, a great way to use extra apples and sourdough discard.
Ingredients
10-12

Apples

Peeled and chopped

2

Cups

Sugar

4

Cups

Oats

1.5

Sticks

Butter

Room temperature or slightly softened in the microwave

1.5

Cups

Sourdough Starter or Discard

1

TBS

Cinnamon

1

Tsp

Nutmeg

1/2

tsp

Cloves

1

Cup

Chopped Pecans
Instructions
Preheat the oven to 375° Spray or grease the bottom of an 11×15 baking dish. If you don't have that size, use a 9×13 and reduce the ingredients by ¼. Peel and chop the apples. Place them in the bottom of the baking dish. Mix the butter, sugar, oats, sourdough, cinnamon, nutmeg, and cloves using the paddle attachment. After thoroughly mixed add in the chopped pecans.

Using your hands or a spoon spread the mixture evenly over the apples, pat it down a bit to kind of seal it around the apples.

Bake in a 375° oven for 40 minutes or until the top is very golden brown, crispy and the apples are bubbling.

Serve warm with ice cream. Feel free to eat it for breakfast as well!
Notes
If you don't have a stand mixer, you could use a handheld mixer or a pastry blender.  Or you could just use your hands and smoosh it up like you would meatloaf!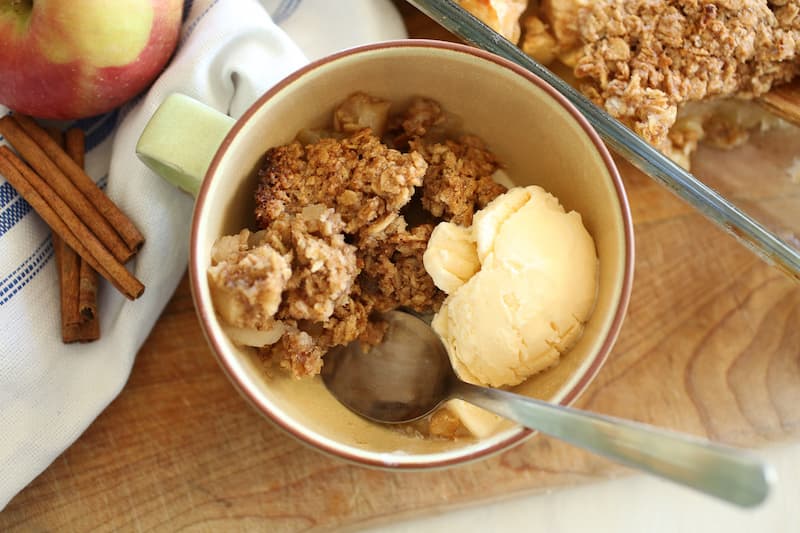 I Hope You Give This Sourdough Apple Crisp a Try!
This is so tasty and satisfying, definitely comfort food! The sourdough does not give this an overly sour taste, if you didn't tell anyone it was sourdough, I doubt they would even know! I actually tested that theory on my 18-year-old and he was none the wiser!
Sneak in that extra nutrition wherever you can! Remember fermented foods are best for your gut health!
Planners, aprons, pillow covers, and kitchen towels!