Fall Front Porch–Plus Two Simple Fall Projects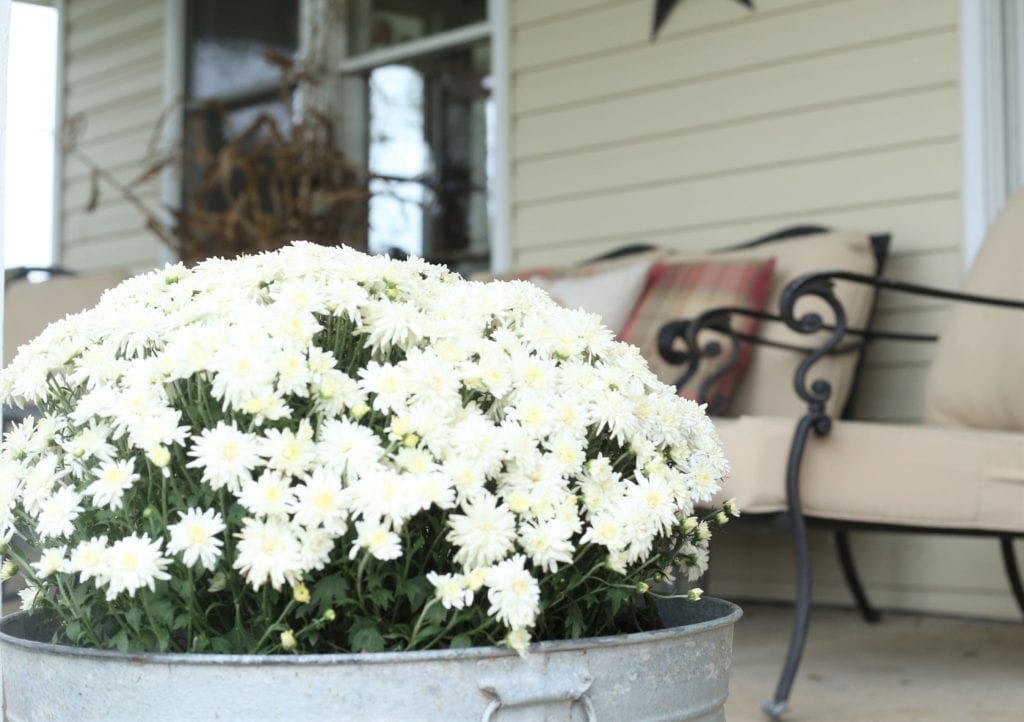 In this post, I show you my simple Fall Front Porch. I also show you two DIY projects that take very little time or money! I hope you enjoy it! Make sure to scroll to the bottom for links to two of my friends' blogs! They are also sharing Fall Porch ideas! This post does contain affiliate links which means I may earn a small commission from any qualifying purchases at no extra charge to you.
Fall Front Porch
Here is our front porch, all decked out for fall. I did a porch tour this summer and told you all about my love for porches here. I appreciate a front porch so much! It's like an extra room, where you can greet people and tell them goodbye. We are notorious for long goodbyes, so it's convenient to have a sheltered place to stand or sit and chat for just a bit longer!
In years past, I have pulled out the straw bales and gone a little wild with pumpkins and gourds. This year however, the squash bugs did a real number on my pumpkin patch and my squash. I just couldn't bring myself to spend money on a bunch of pumpkins! If I can grow them for next to nothing, that's one thing. However, I still have lots of little ones running around. My one and a half year old thinks the basket of pumpkins and gourds that I managed to grow, are balls for him to play with. So the truth is, I would constantly be picking up and rearranging lots of pumpkins! Therefore, I kept it pretty simple.
I did buy one unique pumpkin and a few mums. The cute little throw was made for less than $10, and I made a couple of leaf garlands. I will show you how I did those at the end of the post.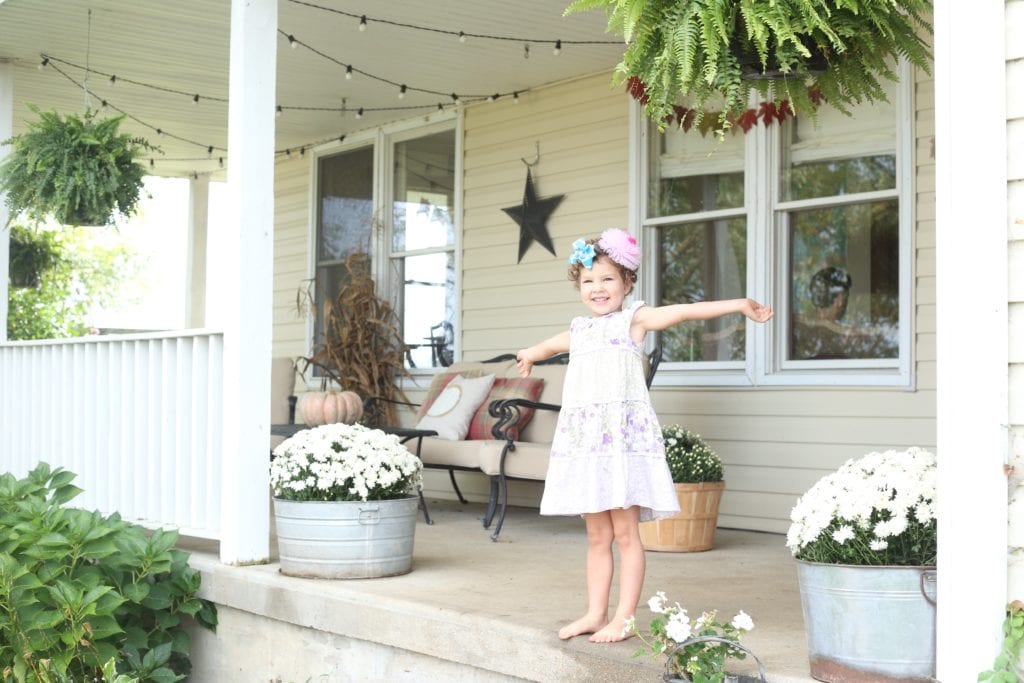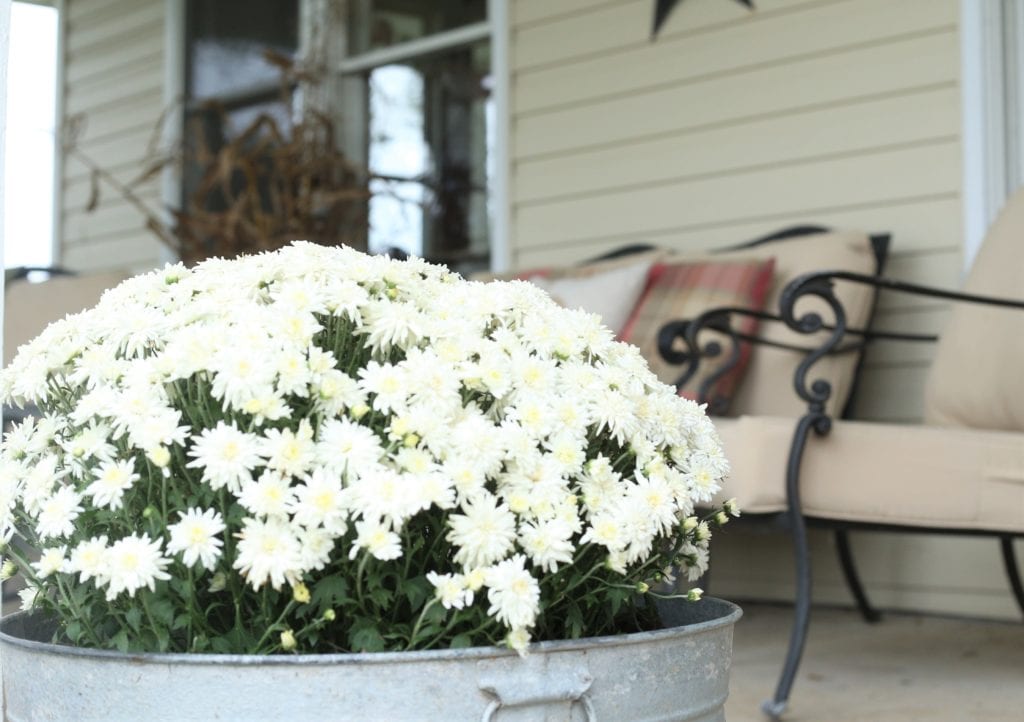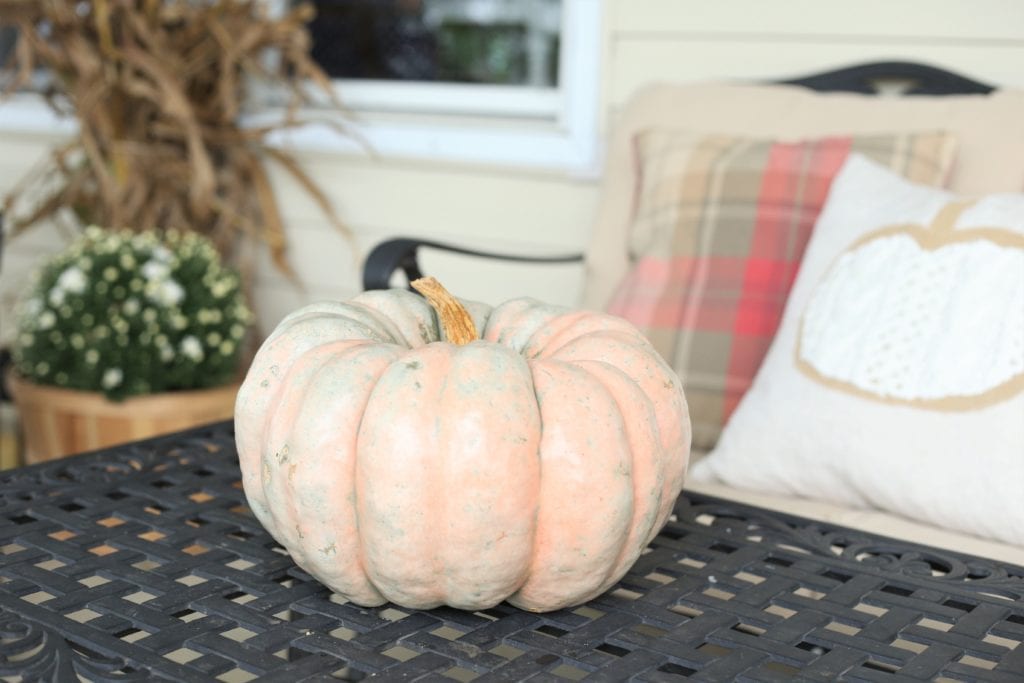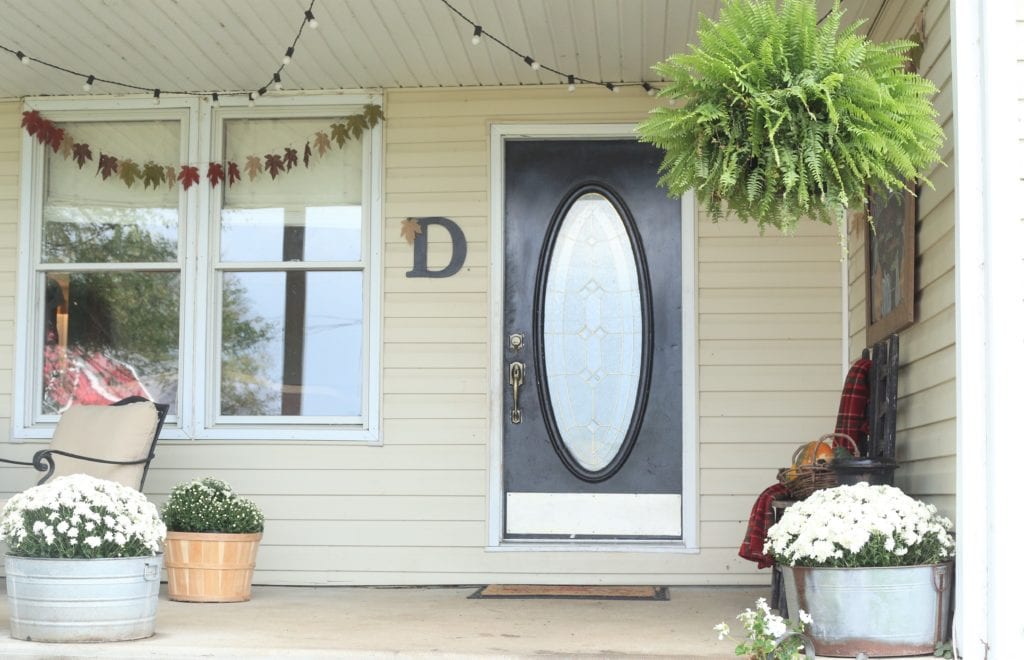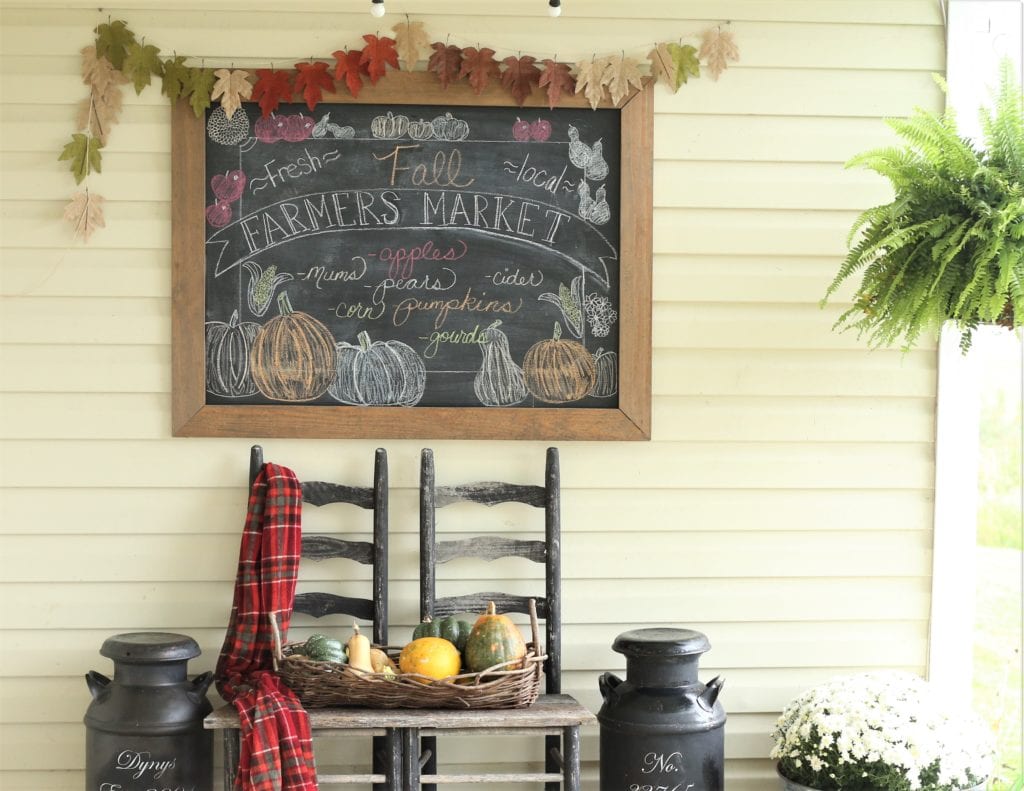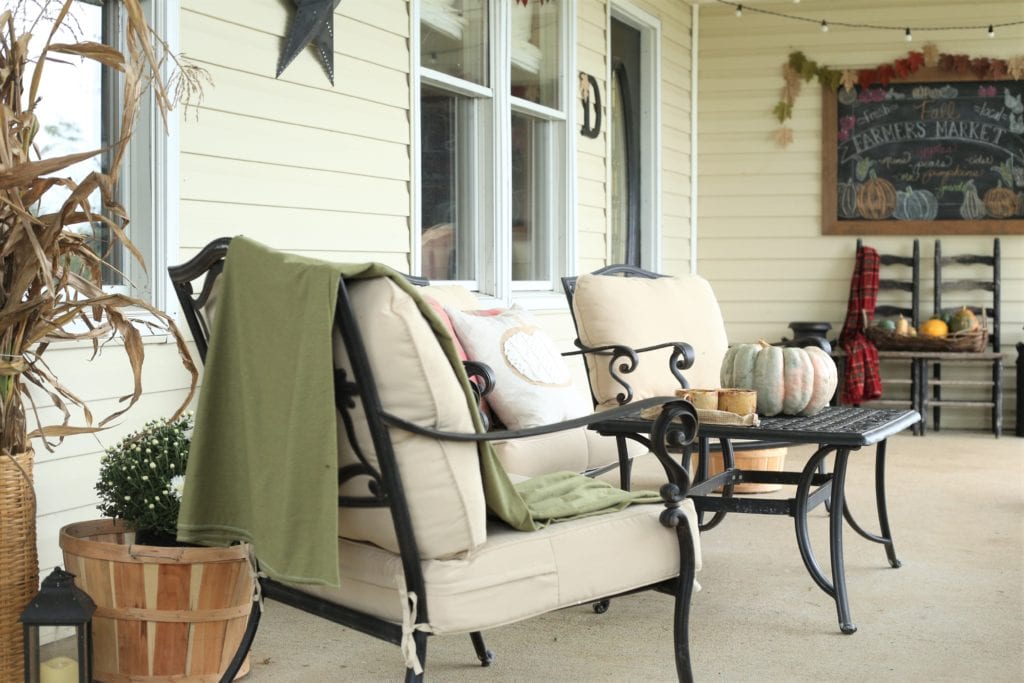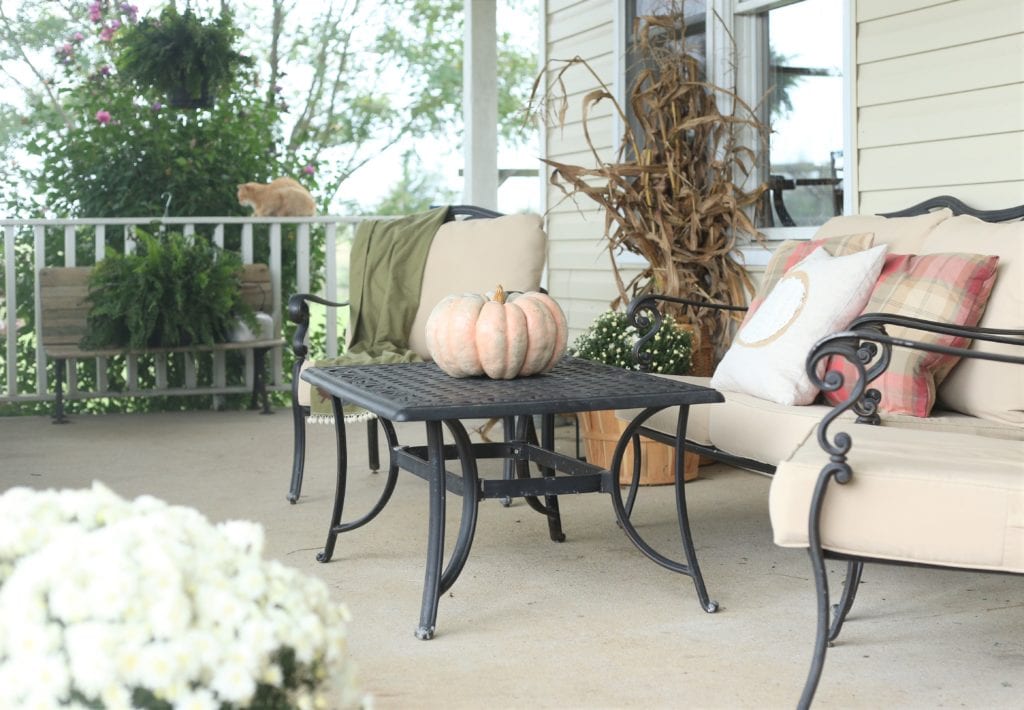 The Throw-How To
The green throw was so simple to make, and truly inexpensive. I simply bought about a yard and 3/4 of flannel. I love green–especially that shade! It was 40% off at Hobby Lobby, so it was less than $6. I then bought several sheets of felt. Felt is very inexpensive as it is, at only 33 cents a sheet. It was also on sale for 40% off. I also got a roll of pop-pom fringe. It was $1.99 with 40% off as well. So the total cost of the throw was less than $10.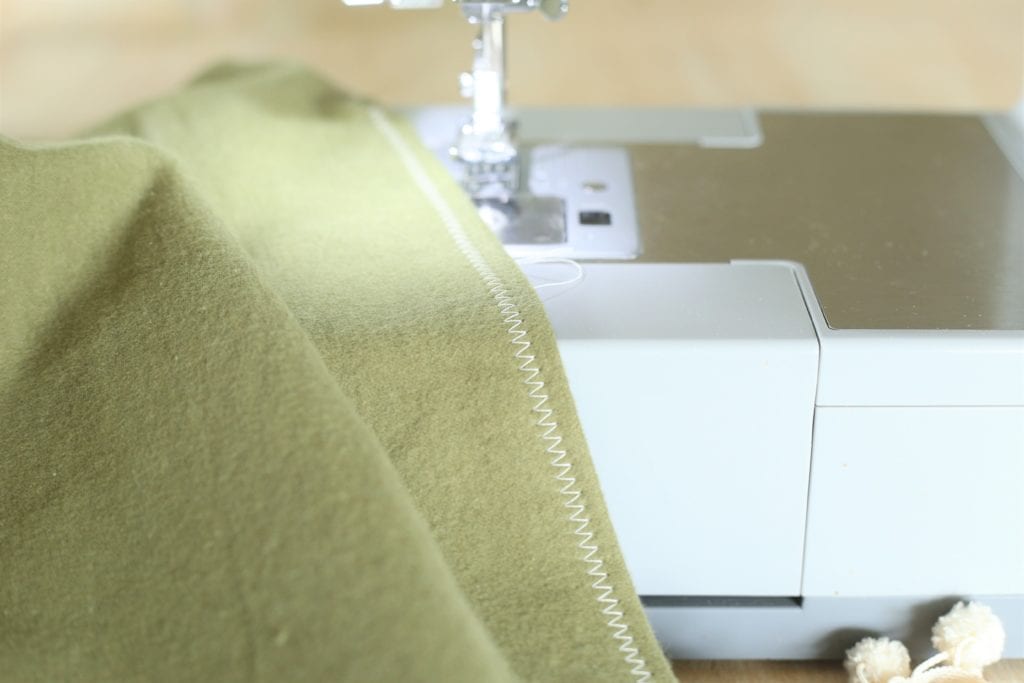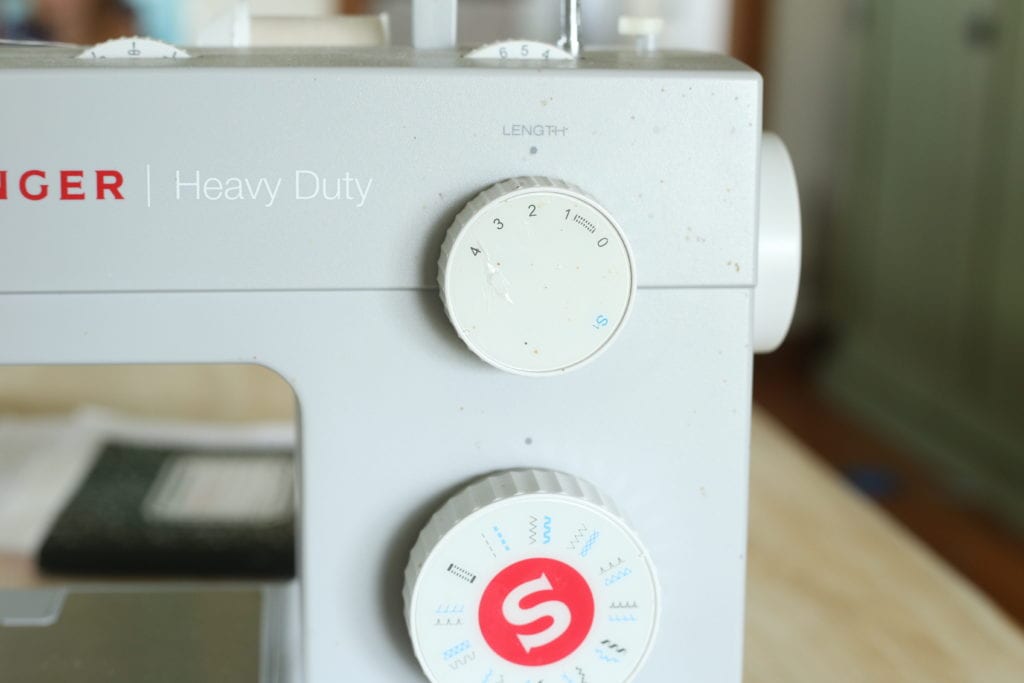 I used a single layer of flannel. This particular one is so soft and really quite substantial. I left the selvage edges without any hem, because they wont fray. I did a 3/8″ hem on the two ends with a Zig-zag stitch, and then added the pompom trim to the bottom with a straight stitch.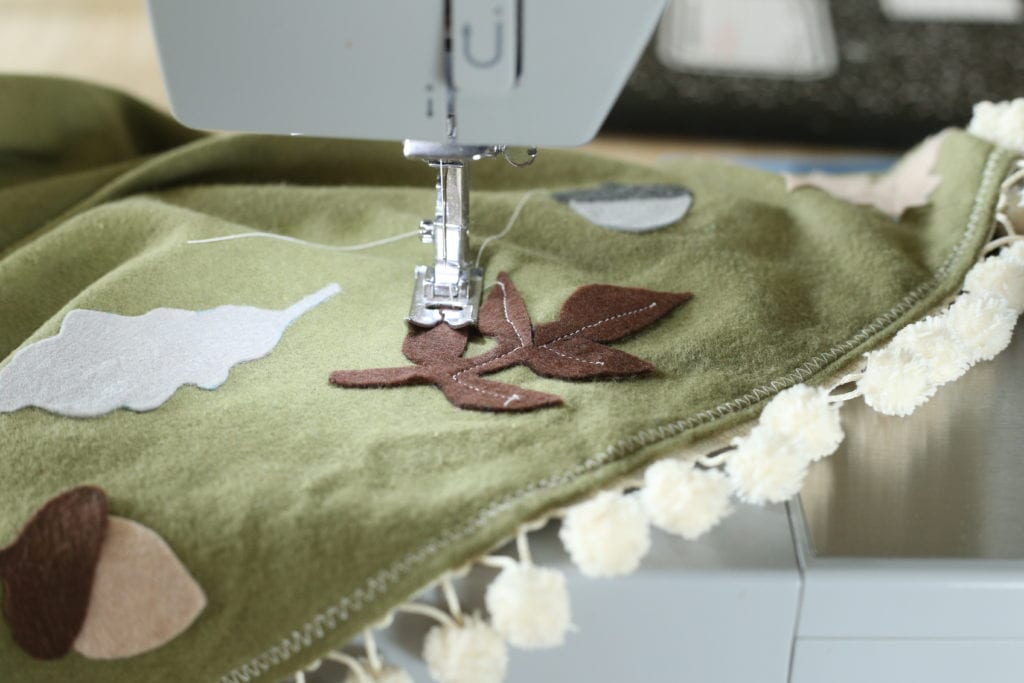 For the applique, I simply cut out some fall shapes. I then used my applique method (full tutorial here). Which for this, was simply adding some wonder-under to the back side and then ironing the shapes on where I wanted them. Wonder-under is an adhesive iron on backing that turns any fabric into an iron-on. For fabric that frays, I usually stitch around the edges with a zig-zag stitch. Since felt won't fray, I only added decorative stitches like veins in the leaves.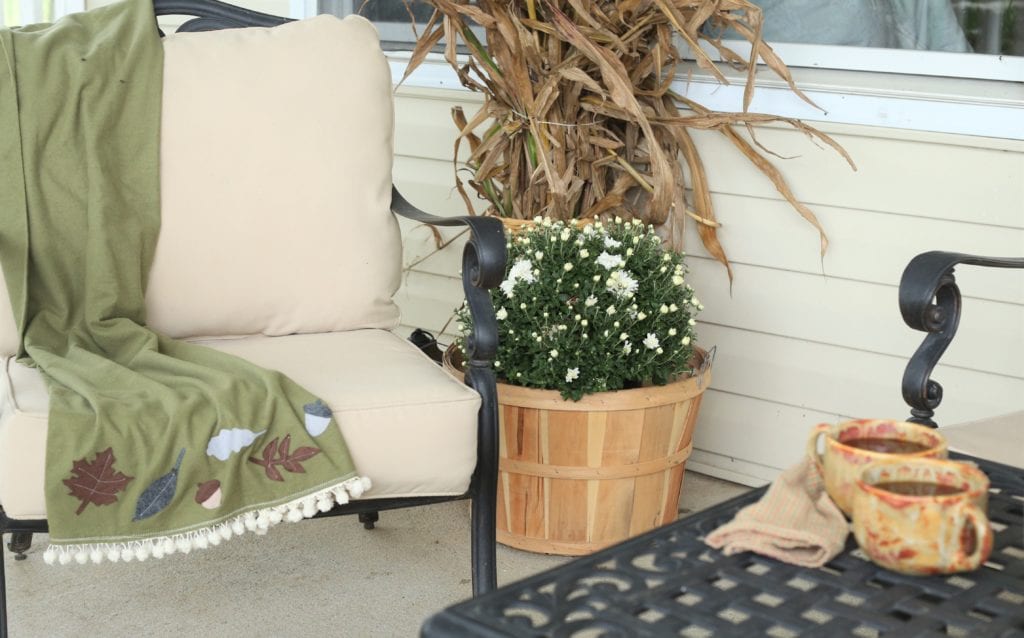 Leaf Garland–How To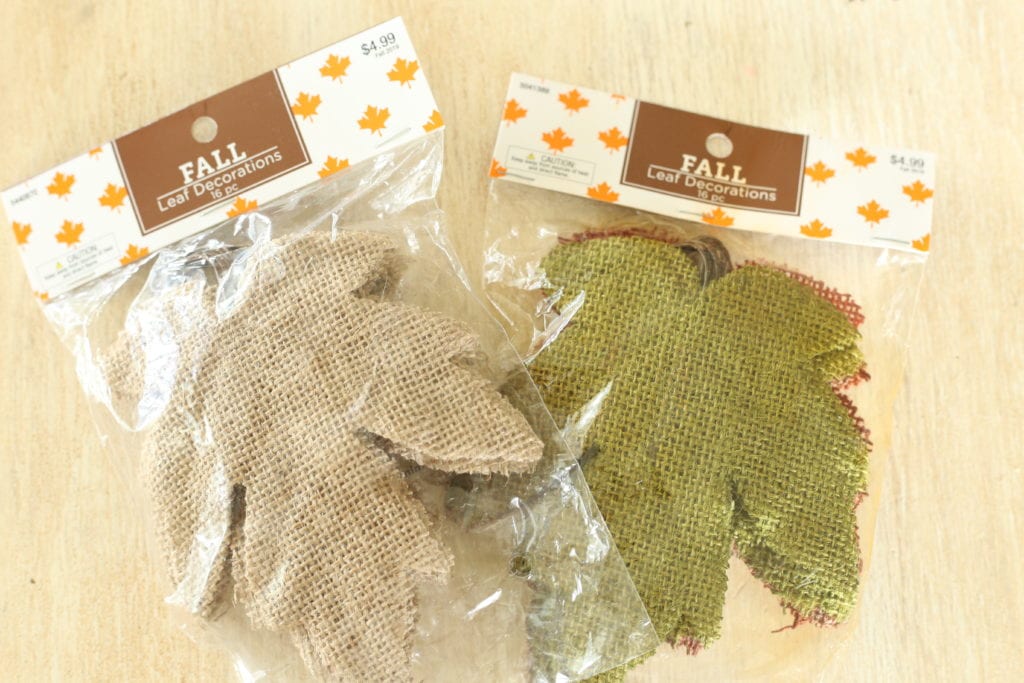 The garland was so simple. I just bought these cute little burlap leaves– from Hobby Lobby of course! They were 50% off! I bought two packages of colored, and one of the plain burlap. There is a wire that runs up through the center that acts as a stem. My daughter and I just twisted the wire around a piece of twine…that's it. You can still slide them around to arrange them how you like.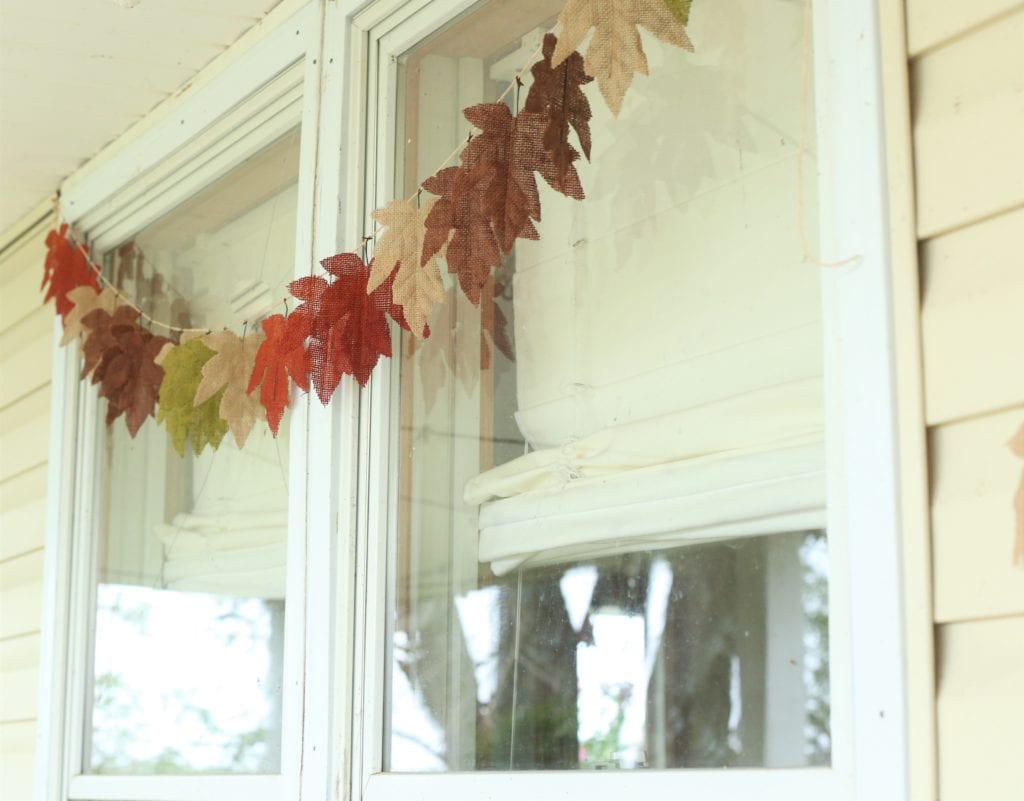 Thank you for stopping by! Be sure to hop on over to the other blogs for more inspiration!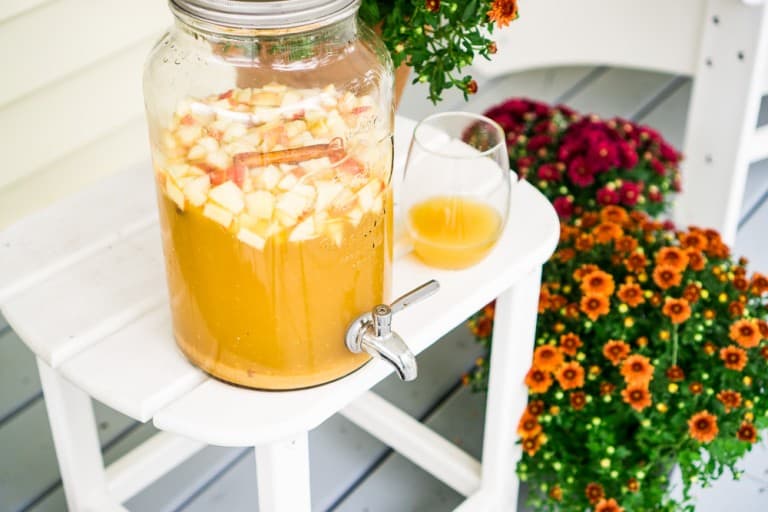 Jayden at Back Road Bloom shares her Fall Front Porch with a tutorial for this wreath!
Pin For Later!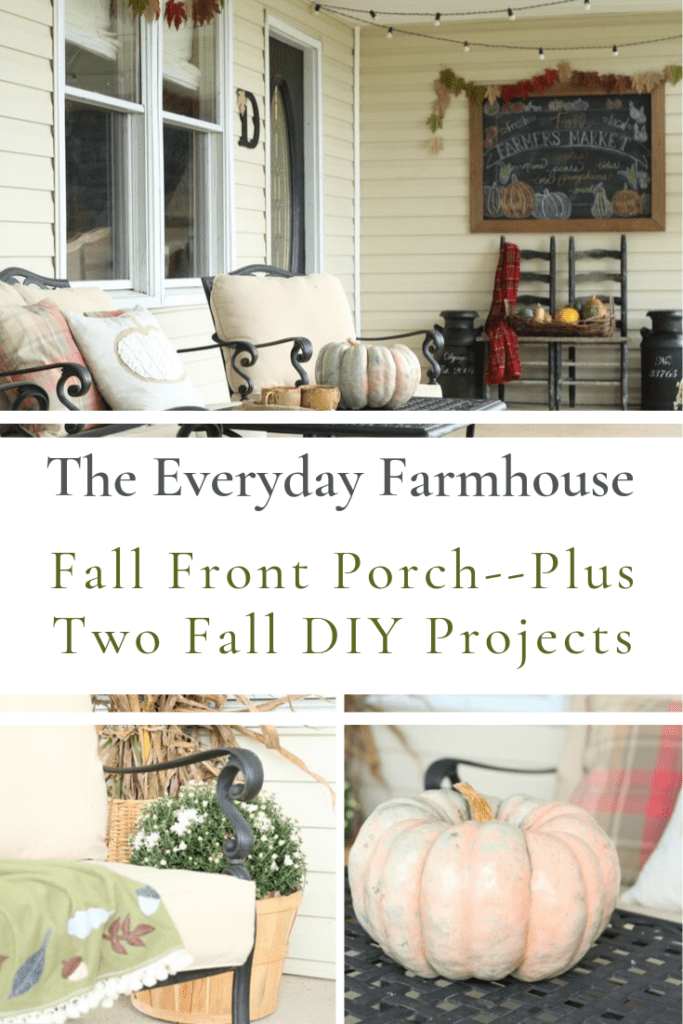 This is the super affordable sewing machine I use and love