New Homestead Style Printables in The Shop
Several new homestead style printables in the shop. I am so excited to share these homestead farm-themed products with you! I hope you check them out and find something that you love! Here are the new homestead style printables.
For Homeschool or Farmhouse Nursery Decor
Vintage Look Farm Animal Number Flashcards
I added these cute little number and letter printables with a vintage farm theme.
The buttons below each description in this post will take you to the shop, you can check the items out there as well. Clicking on the button in no way commits you to buying it.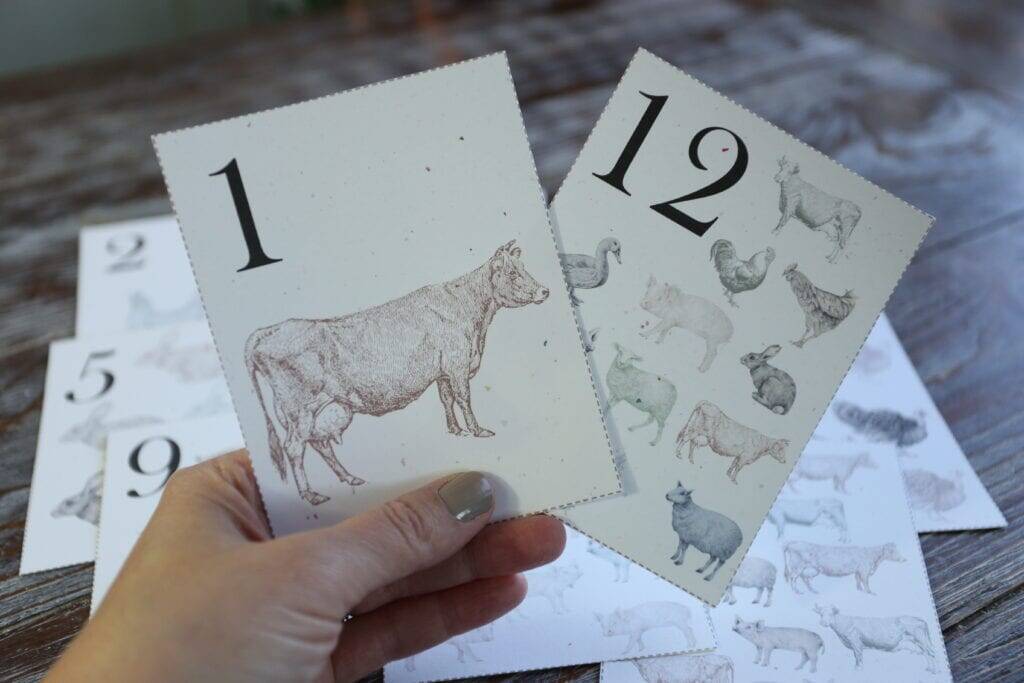 Vintage Look Homestead Style Alphabet Cards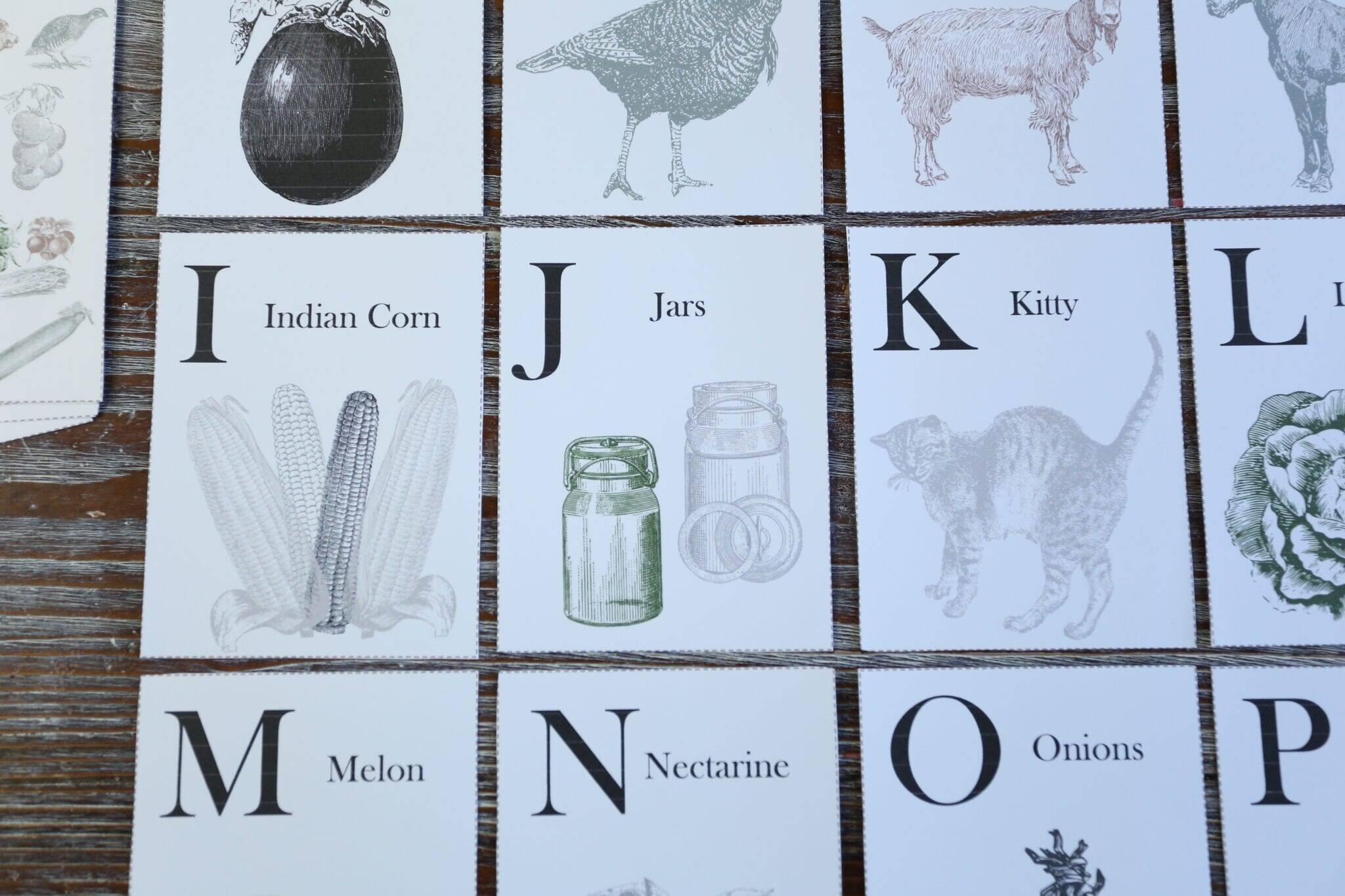 The Vintage Look Number cards include numbers 1-12
Vintage look Letter cards A-Z. Both are approximately 4.5 x 5.25
Print on 8.5 x 11 cardstock and then cut out. You can laminate these for long-term use in your homeschool if you like.
Vintage Farmhouse Style Thank You Cards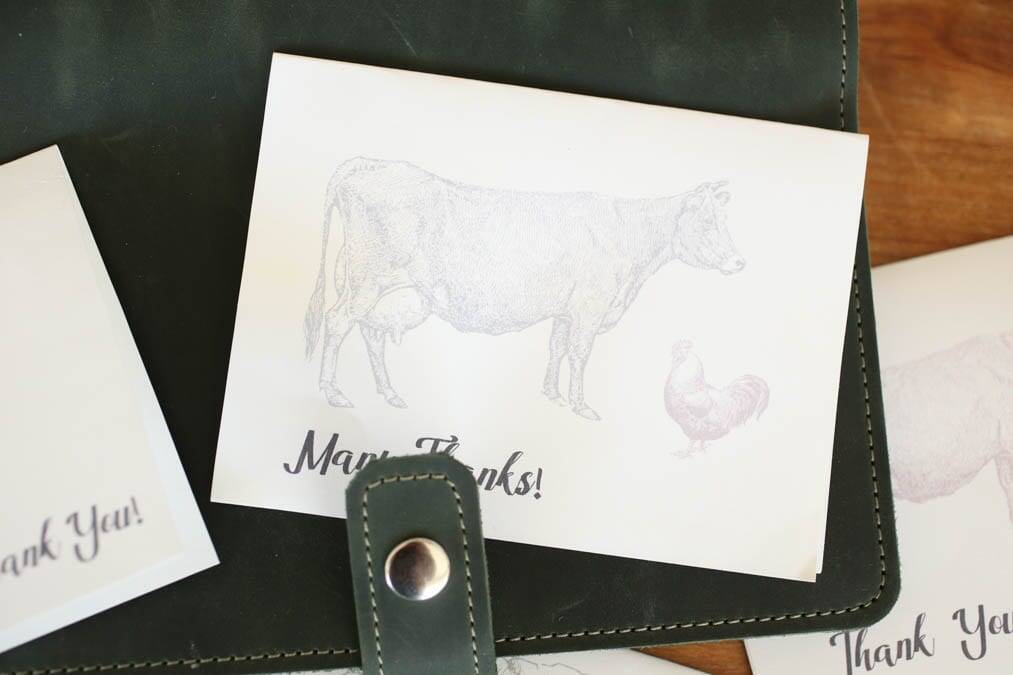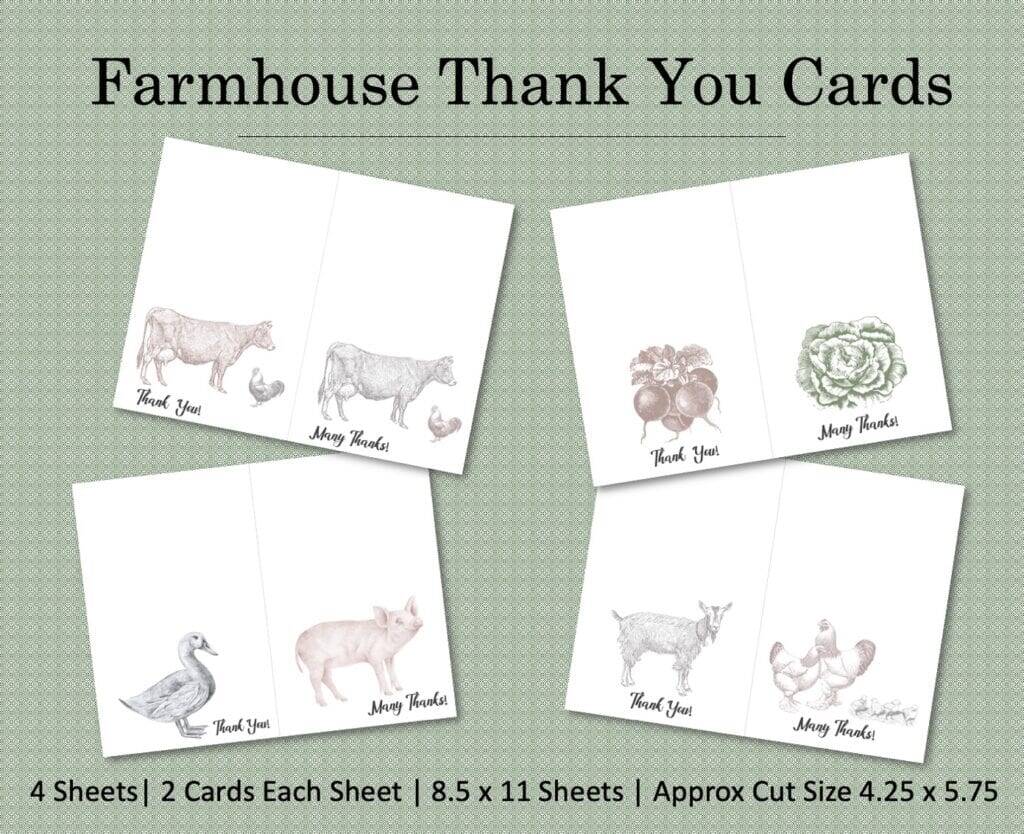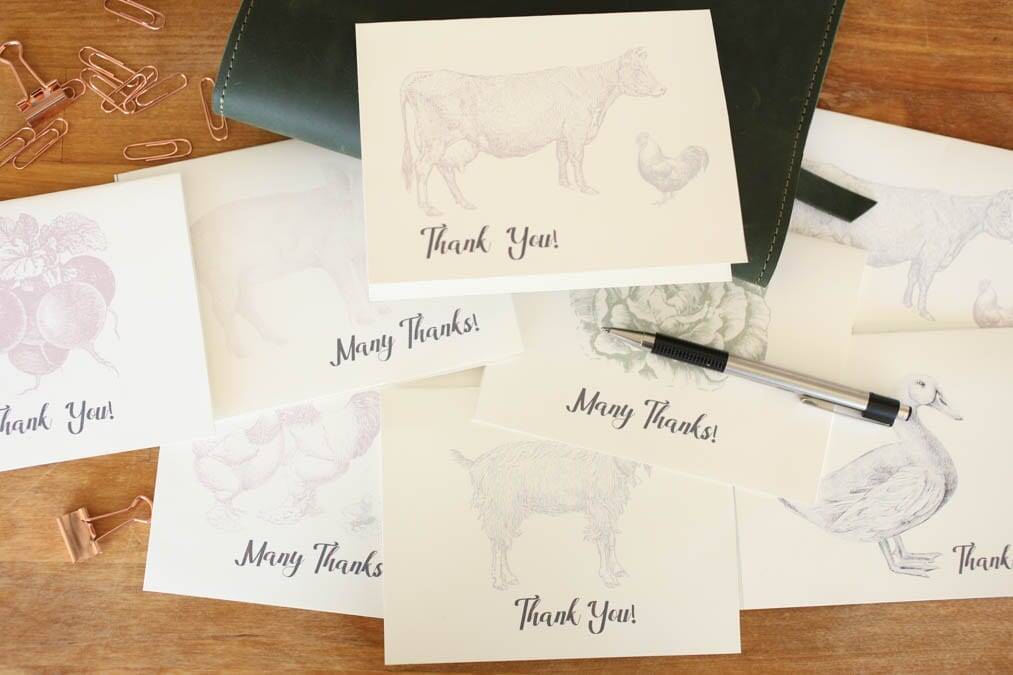 These are simple homestead style blank thank you cards. Several different farm animals and two veggies. Purchase envelopes for these here.
Print these on any color card stock, cut in half and then fold. Two cards per each 8.5″ x 11″ sheet. After cutting in half, each card is approximately 4.25″ x 5.75″. There are eight different designs total.
Vintage Look Seed Packet/Envelopes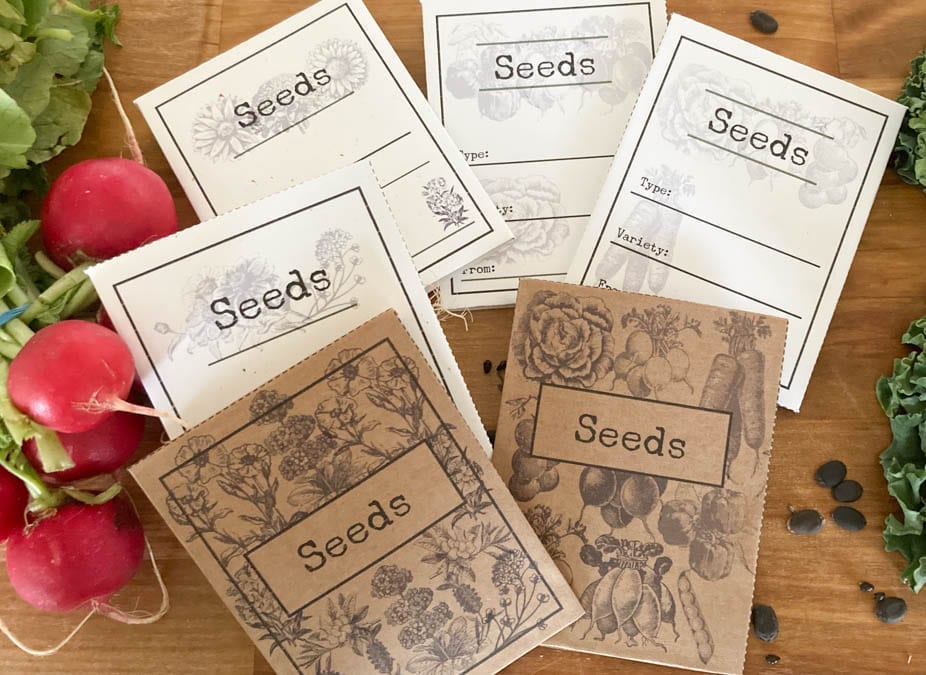 I think these will be so fun for participating in a seed exchange. Or maybe you just like to share seeds that you save from your garden. These will make the gift of your seeds extra special!
For these, you can use any color cardstock that you like. Print them and cut them out, then just fold on the dotted lines. Elmer's glue, a glue stick or even good quality double sided tape will keep the packets together.
There are three different flower designs and three different vegetable seed designs.
Interested in gardening? Here are my 12 best tips for planning your garden!
Egg Carton Labels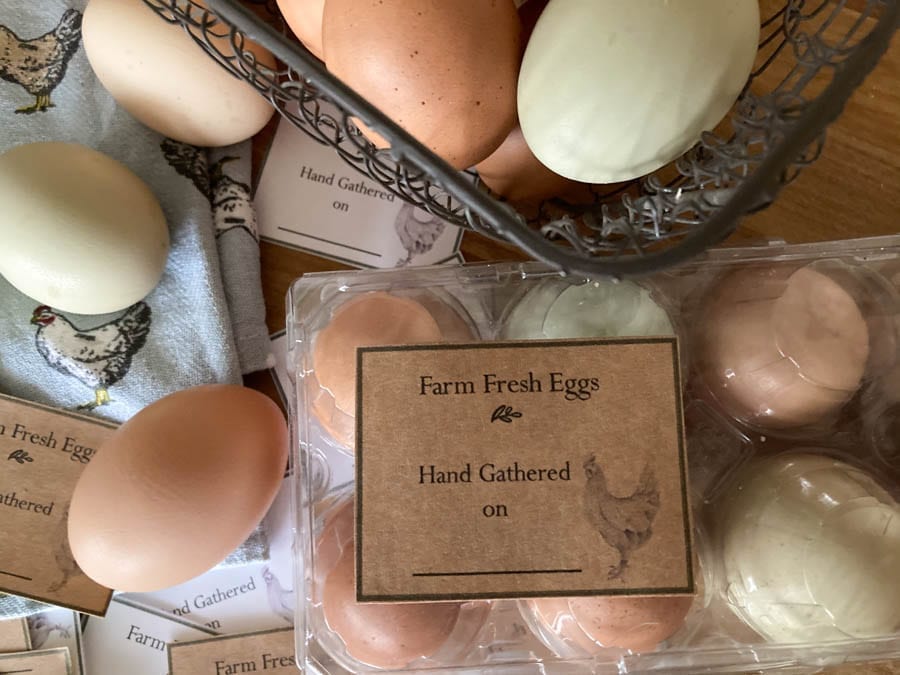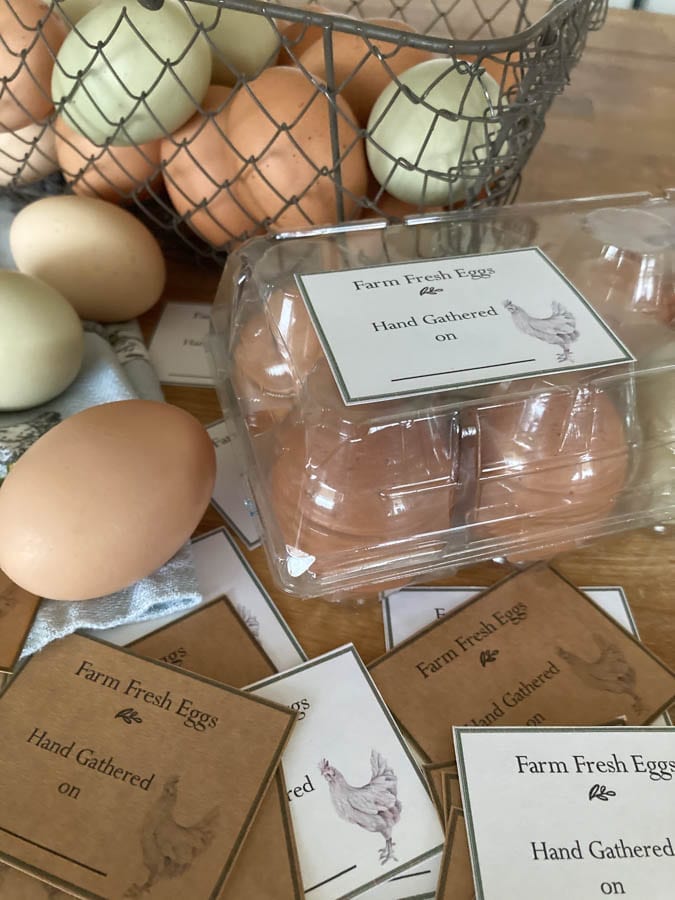 Sixteen labels per sheet. The labels are approximately 2.5″ x 2″. I like to print these on 8.5″ x 11″ adhesive label sheets. Then I just cut them out. I like this rather than trying to format specific label sheets. Pretty and simple with a line for the date that they were gathered. I use sheets like this or this.
Pin and Share