Free Printable Christmas Gift Tags–Farmhouse Style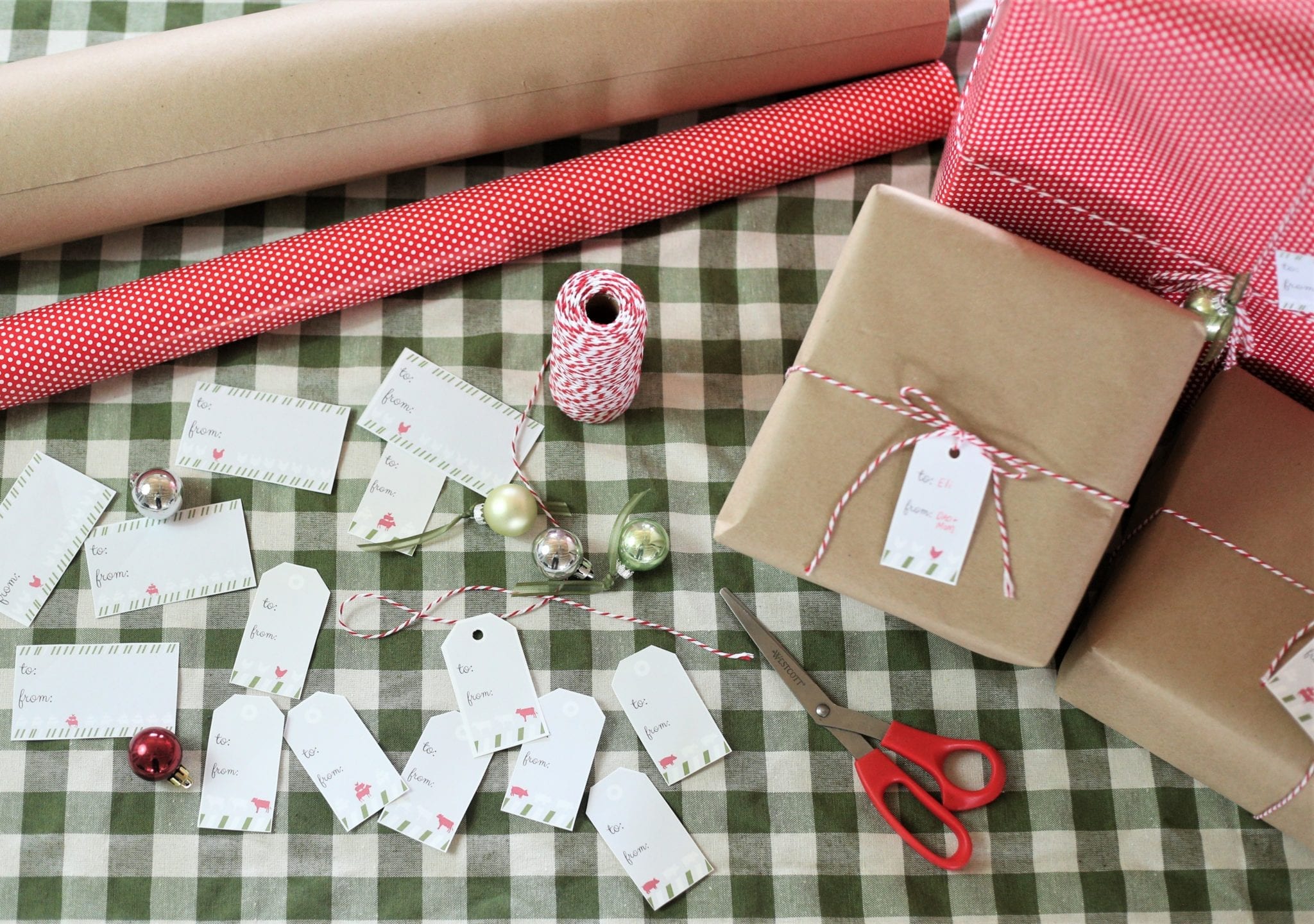 Free Printable Farmhouse Christmas Gift Tags. These are simple, fun, and free. Two styles included–one you can tie on and the others for adhesive labels. I hope you enjoy these free printable Christmas Gift Tags! This post contains affiliate links.
Pre Packaged Christmas Tags Not that cute
Do you ever find the pre-packaged Christmas tags…not that cute? I know I do–they usually aren't my style. Often, I just skip buying them and do the "fold a little piece of wrapping paper trick". Also, not very cute! Some years I make my own. That is what I did this year, and thought I would just share them here with you all!
I am not an excellent gift wrapper. I always manage to cut less paper than I really need–trying to conserve it I suppose. Anyway, often times I find myself cutting a little strip to cover a piece of box that is exposed! The paper with little lines or squares on the back help me immensely. Cute paper and tags makes my inadequate wrapping almost unnoticeable!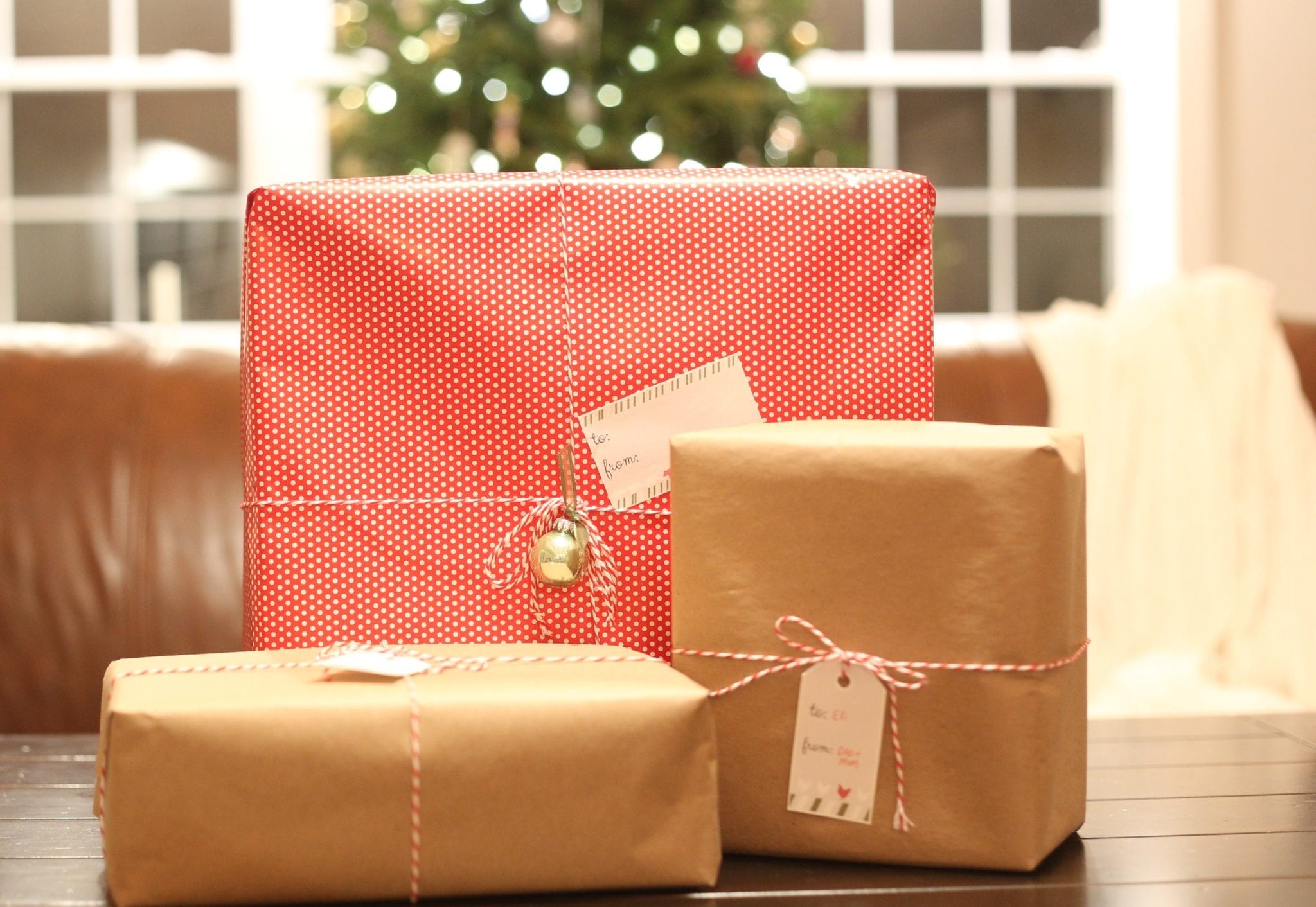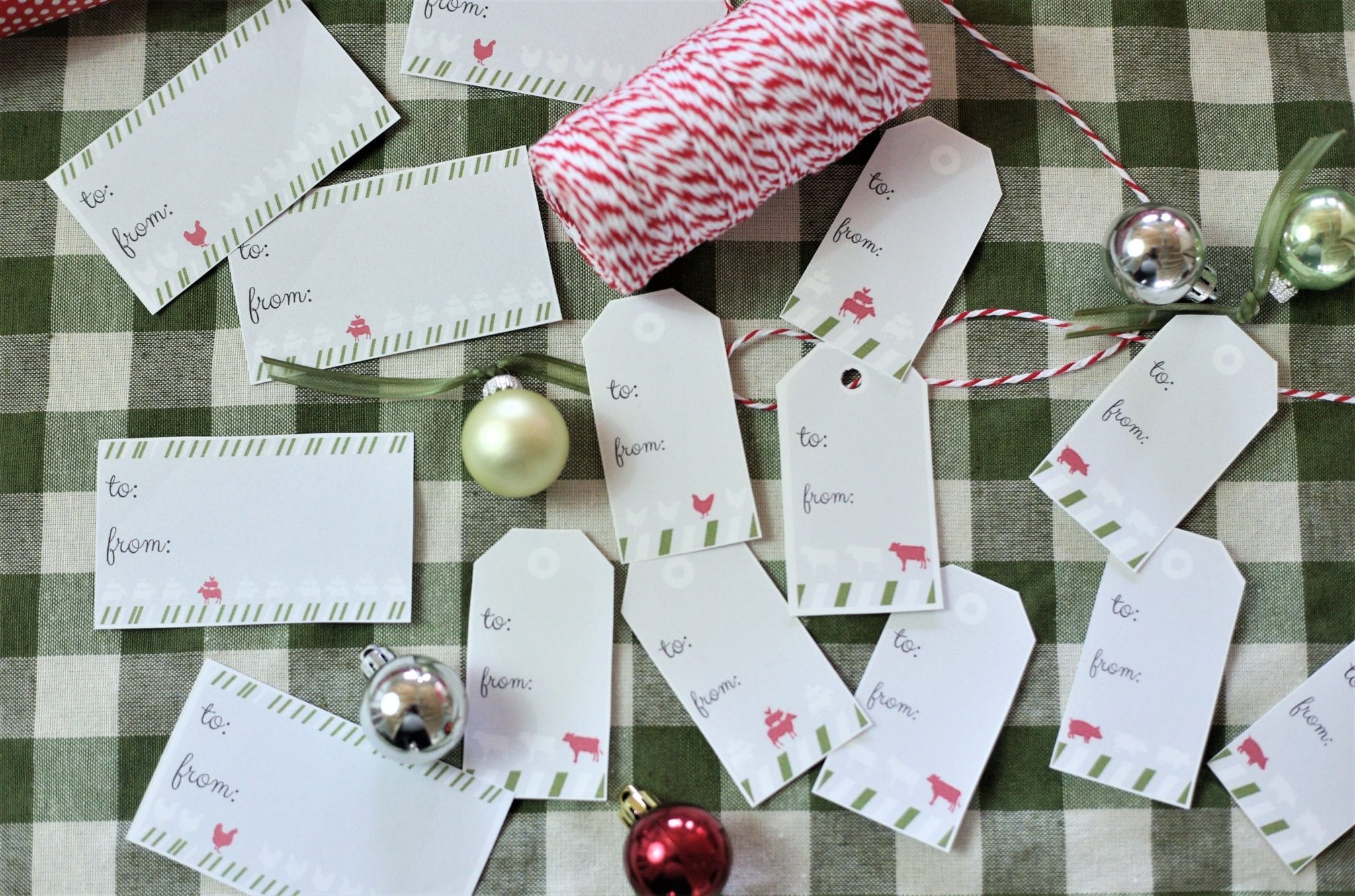 Farmhouse Style Christmas Tags
The pictures make it a bit difficult to see, but there are little white farm animals and then one red animal on each tag. The tags are a light grey with green stripes. On my monitor, the PDF in my library looks very blue, but that is not the case when they print. The colors are more muted than they look on my monitor.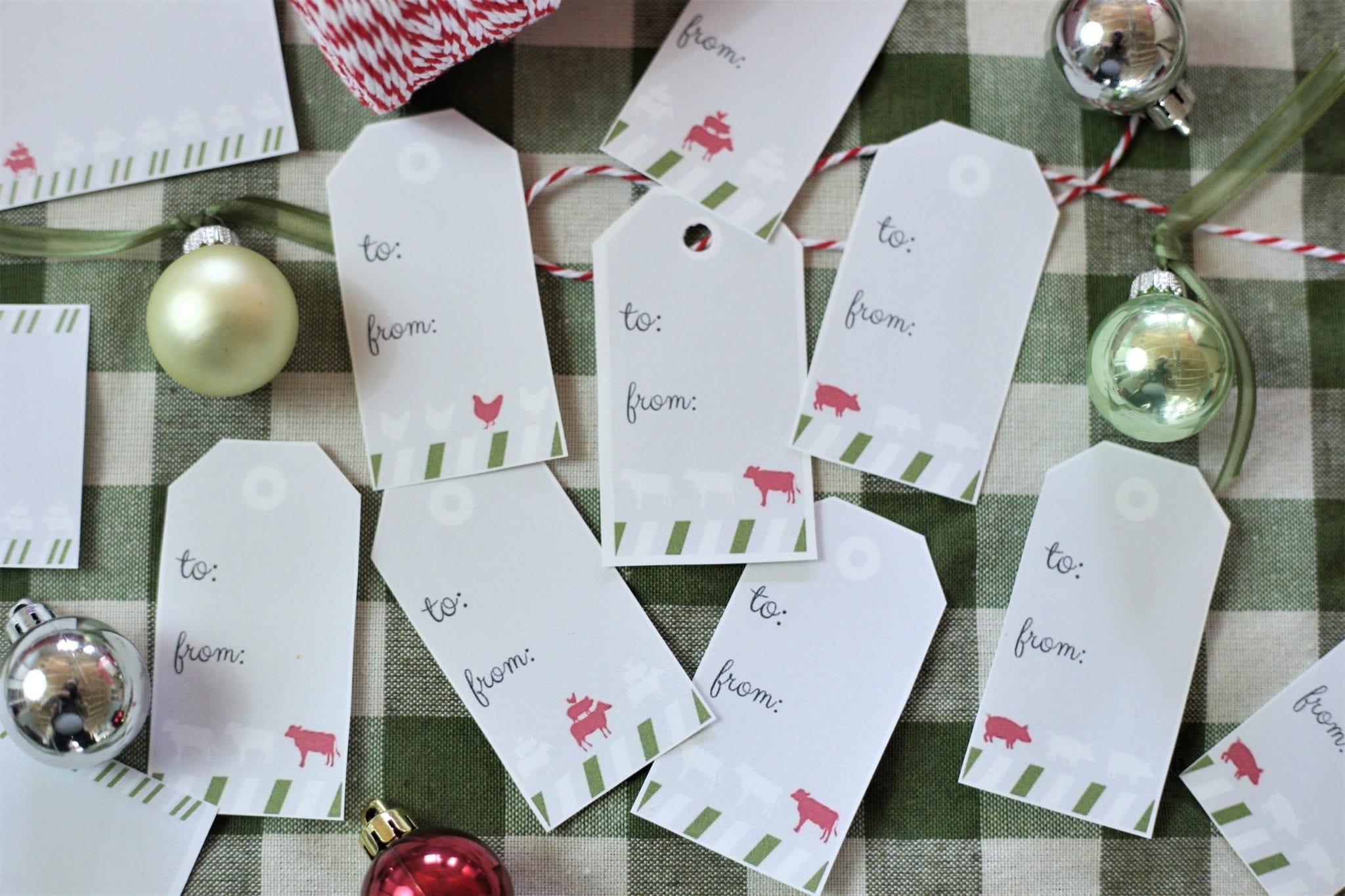 Two Different Types of Free Printable Christmas Gift Labels
There are two different printables. The larger ones are good for printing on adhesive label paper. The tag style ones are good for printing on a heavier card stock. A hole punch is handy for this type of tag.
These tags are in my printable library. They are free for my subscribers. If you are not already a subscriber, just sign up to receive my newsletter and you will receive the password to access all of my printables. I only email you when I have a new post up on the blog.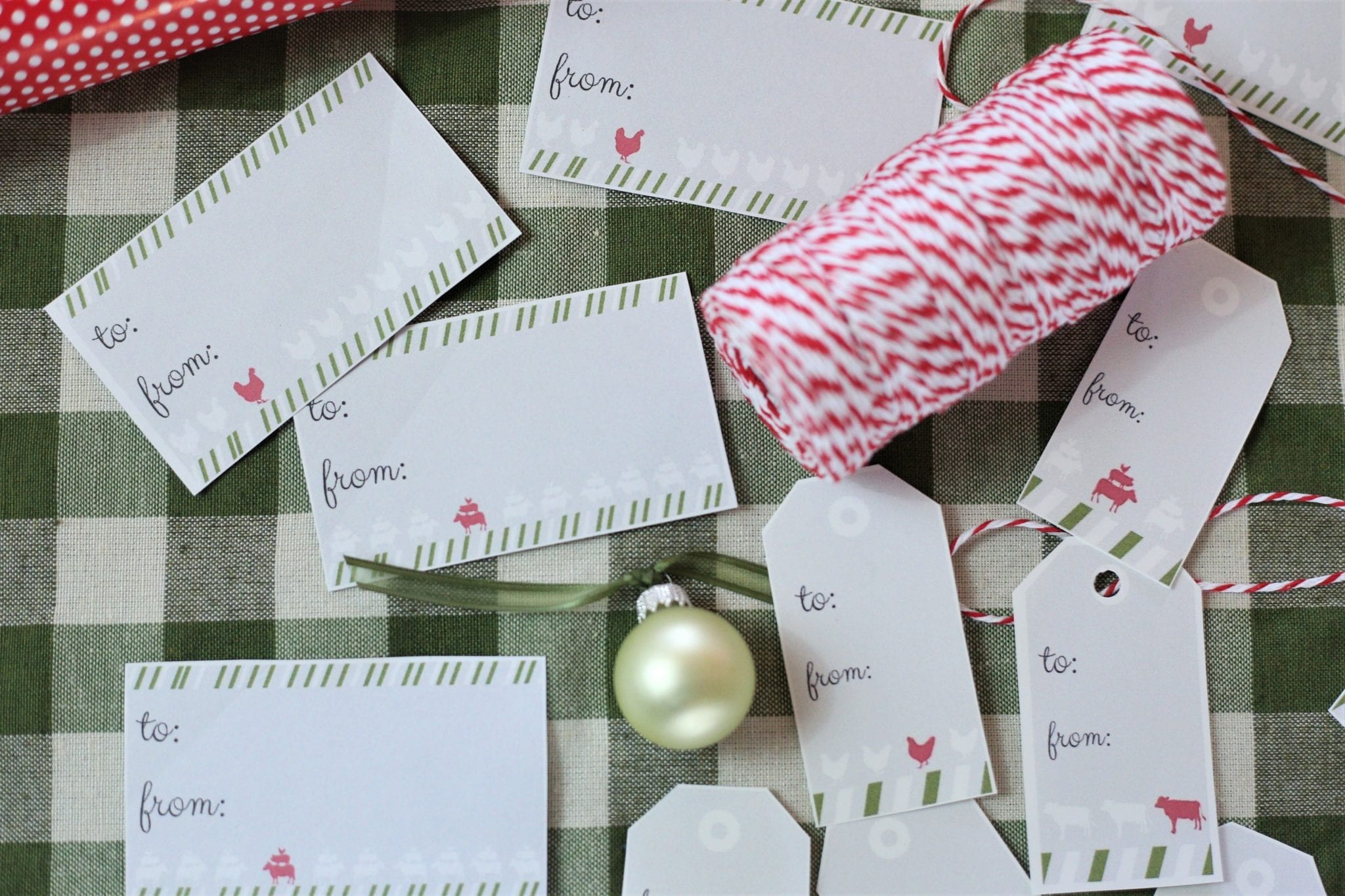 Materials you will need to print your Christmas Gift Labels
Pin for Later!