Fall Scavenger Hunt–Plus Other Fun!
In this post, I share a few ideas for enjoying this new season with your children! I share a couple of books that we like for fall, and I give you a printable for a nature scavenger hunt. I hope you enjoy some fall fun with your kiddos!
Has the fall weather hit your neck of the woods yet? We had some near 90 degree temps this week, with plenty of humidity! Now, however it has cooled down considerably! It's definitely easier to get in the fall spirit when you aren't sweating!
Nature Inspired Fall Scavenger Hunt
If you have been around here for a little while, you may remember that I gave you a Spring Scavenger Hunt printable back in…the spring! I missed one for summer, but I thought it was probably too hot then anyway! Ha! So here is one for fall. I hope you enjoy getting outside with your little ones, and searching for the things on the list. I tried to make it so that even someone living in the suburbs could find the items. I think that you could find all, or at least most of the items from just taking a walk through your neighborhood. We just snap a picture of the items as we find them.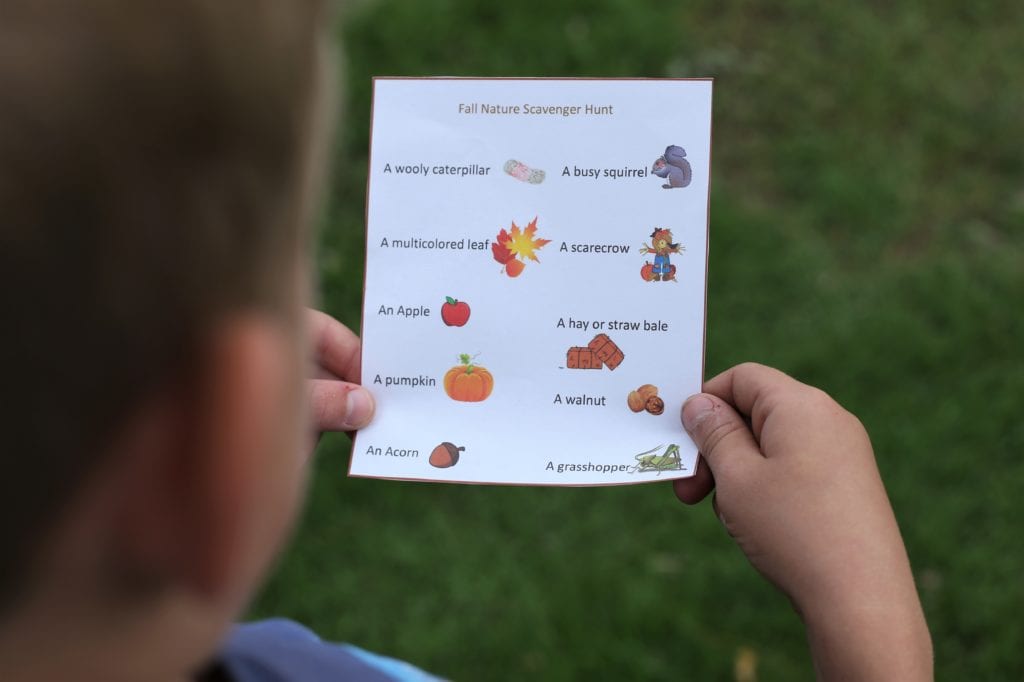 This time the printable is in my free printable library. If you are not a subscriber, go ahead and sign up and you will get a welcome email with the password. You then will have access to all the printables that I offer. There are some fun tags, labels, templates and silhouettes.
Books that put us in a Fall mood
I have told you before that we are a reading family. For all my children 10 and under, we do Five In a Row. If you don't know about this way of teaching, you can read about it here. We love this method of learning together. The premise is that you read a picture book together every day for a week. (5 days in a row) Each day there are lessons drawn out of the picture book. Simple science, math, literature, art, and geography. We especially love learning geography this way. It makes it more relevant when you can picture the story taking place in a particular country, or state.
This last week we read, "How to Make an Apple Pie and See the World." This put us in the mood for fall because…apples and pie!! We made an apple pie to enjoy at the end of the week! We also learned about evaporation and have a science experiment going! If you haven't read the book, then you can buy it here, or you can check it out at your library!
The Pumpkin Runner
This is another fun book. Kind of quirky, but definitely worth a read. Of course pumpkins put anyone if a fall spirit! You can also find this at your library or buy it here.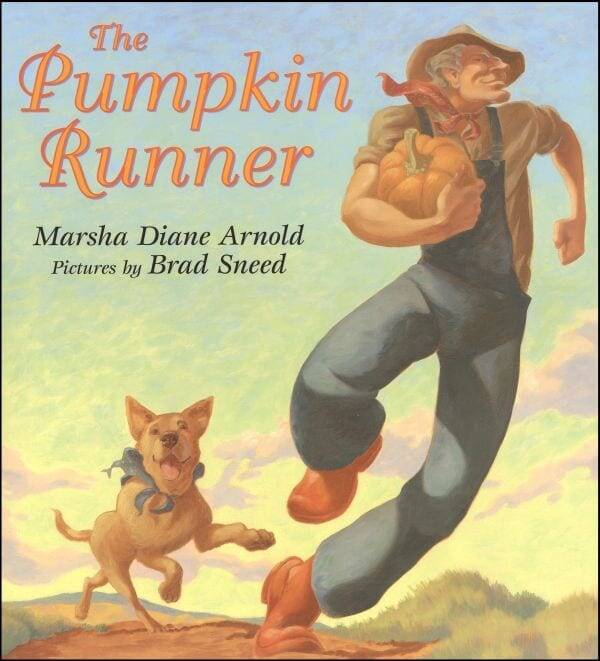 Bake Some Bread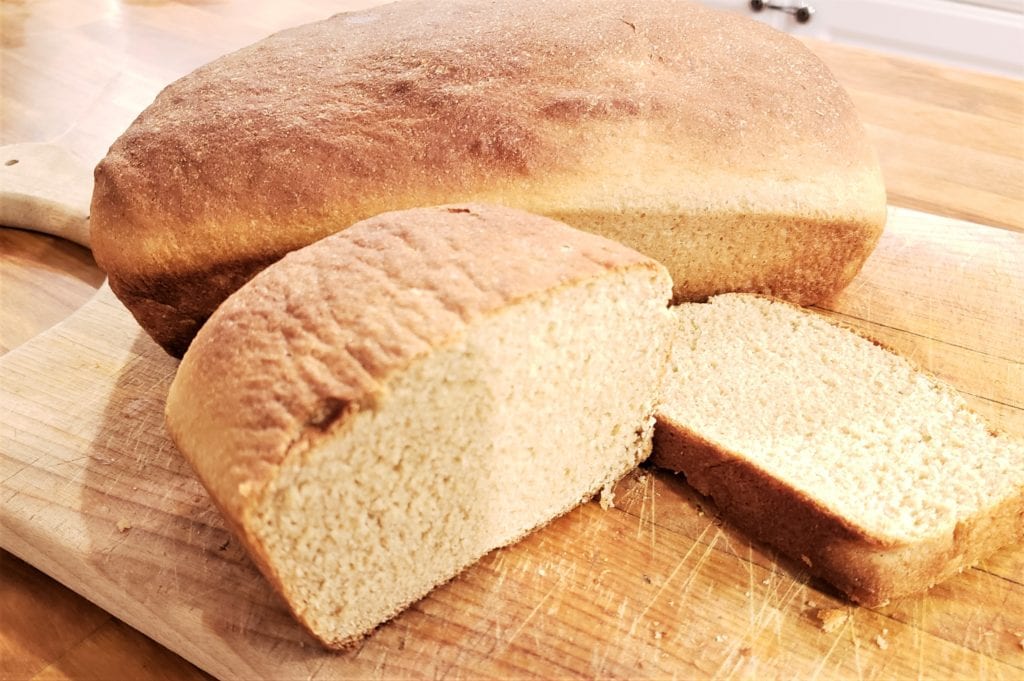 A friend brought us two loaves of the fluffiest most delicious bread. He made it with some of our milk that had gone sour! My boys insisted that I ask for the recipe. Our friend sent me this link. The recipe called for white flour and canola oil. However, we modified it using whole wheat flour and coconut oil. The results were different of course. The loaf was not as fluffy, and the crust was crispier. Overall it was good, and healthier. If you have no problem using white flour, then I would suggest following the recipe. It's a great way to use some sour milk, and to teach your children to be resourceful and not waste anything!
Thank you for visiting here today!
That's all for today, just a few quick things to share and hopefully inspire you to make some memories with your kiddos! Don't forget to print your Fall Scavenger Hunt!
Pin for later!