Crochet Mug Cozy | Mug Warmer a Sweet Handmade Gift Idea
A crochet mug cozy is a quick crochet project that you can make in an hour or so. Perfect for a teacher or friend gift.
This post contains affiliate links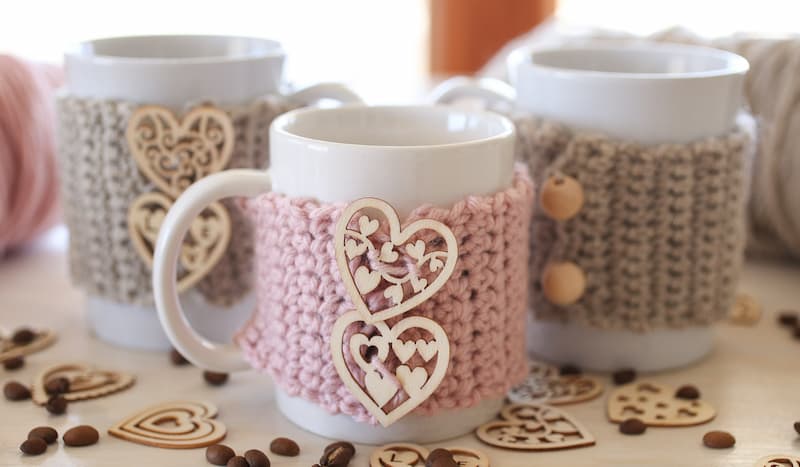 If you need a quick and easy handmade gift for Valentines day or any other time really, this cute little mug cozy might be just the thing for you! This simple project only requires you to be able to crochet a chain and that you know how to do a single crochet. If you can't, but you want to know how, I have a post here that walks you through the basics of crochet.
The other fun thing about this project is that you will learn to make a button hole. This is really the simplest thing! At first I was intimidated by the thought, but all it involves is chaining over a few stitches…really that's it!
I didn't time myself making these, I never really do a project from start to finish without interruption. I'm more of a here a little there a type of person. If I had to guess I would say you could make one of these in an hour. It's super easy and satisfying, a great beginner crochet project and it makes the cutest handmade gift!
Supplies Needed
Mug Cozy Crochet Pattern
Well, this isn't exactly a pattern, it's more of a here's what I did. You can modify this to fit any size mug that you want to use. Following this pattern, you will have a finished size of 3″x 11″. You will also be making a couple of button holes. I really just eyeballed where I wanted the buttons to be. The yarn will have a fair bit of stretch, so make the button holes much smaller than the button you are adding.
Chain 11
Work a single crochet into each chain
To turn, chain one extra, then turn your work and single crochet into each stitch
Work 20 rows
When you finish the last row, chain one, turn your work and then single crochet into two stitches, then chain 3 and skip 3 stitches, single crochet into two stitches, chain 3 skip three stitches and then single crochet into the last two stitches. This is how you make your button holes.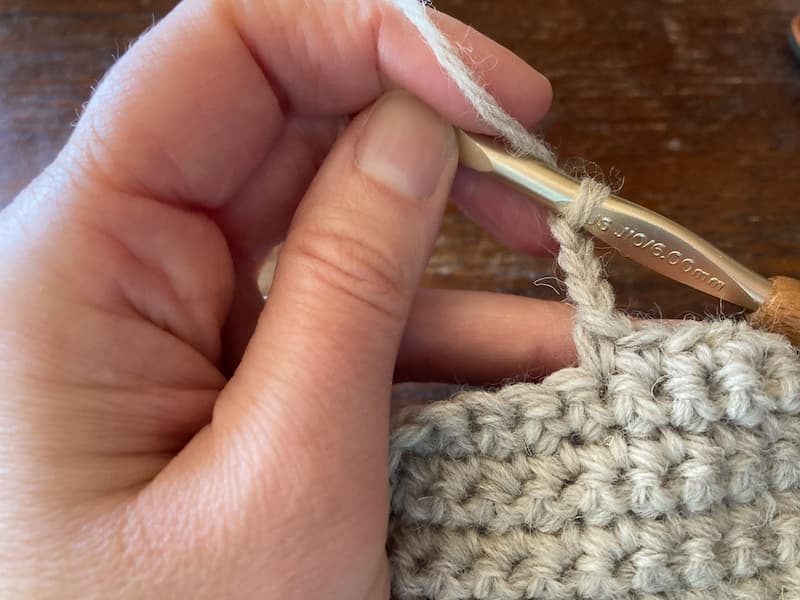 That's it! Easy peasy and now you have a handmade crochet mug warmer in no time!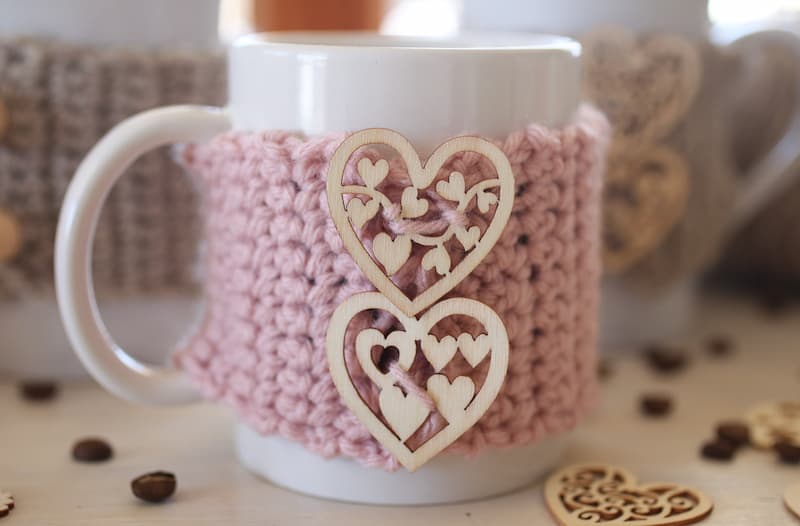 Crochet Mug Warmer Gift Ideas
You could give a mug with the mug warmer and a gift card
You could fill the mug with a hot chocolate mix or a hot cocoa bomb
Fill the mug with candy or treats
Put a skein of yarn and a crochet hook in the mug
A cute stuffed animal poking out the top
Fill it with personal care, hand lotion, nail polish and a nail kit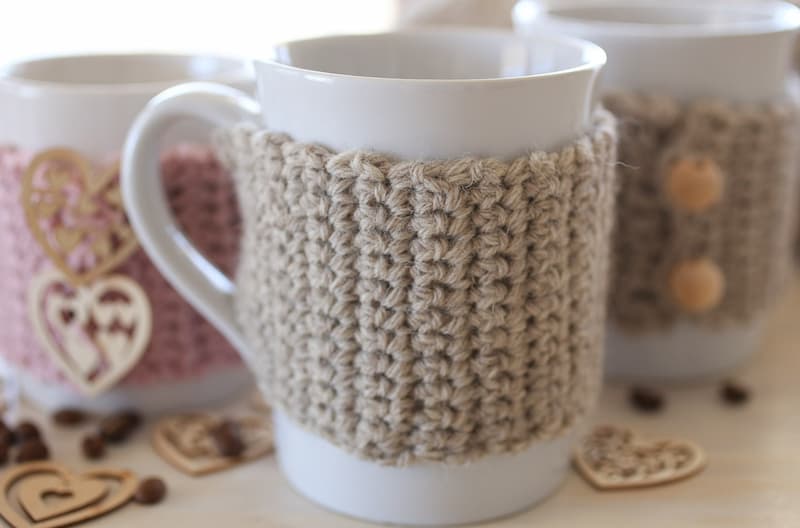 Pin This!