Making wool dryer balls is a relatively simple process and can save you money in the long run over buying premade wool dryer balls or dryer sheets! Plus they are so pretty!
This post contains affiliate links
Have you heard of wool dryer balls? They have been around for quite a while, and I'm probably pretty late to the party. However, as part of the #handmadehomechallenge, I wanted to give them a try. I don't like buying dryer sheets as I know they really aren't the best for towels and I was pretty sure the ingredients were questionable at best. More on that below!
They looked simple enough to make so I thought I would give them a try! My teenage daughters were on board with helping me, so this seemed like a good homeschool project!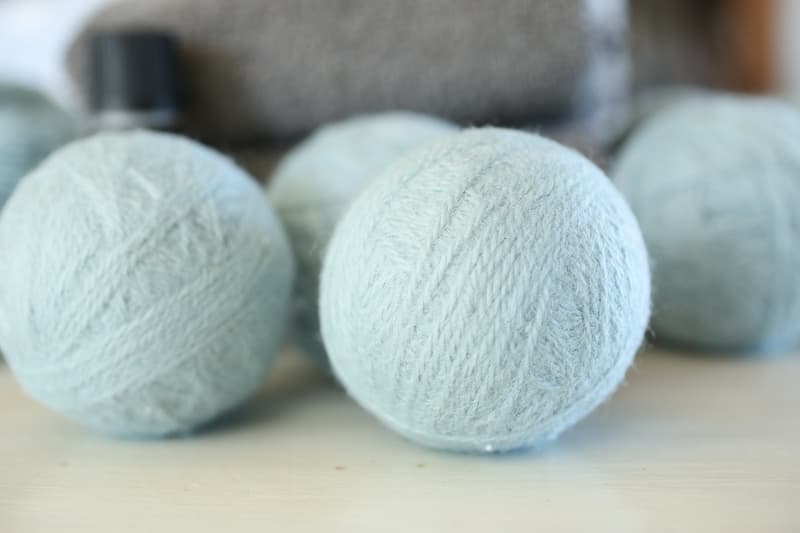 How Do Wool Dryer Balls Work?
Wool dryer balls work by bouncing around between the clothes while they tumble in the dryer. The dryer balls cause separation between the layers of clothing and improve air circulation. The results are softer clothing and reduced dry time.
Benefits of Using Dryer Balls
Help clothing to dry 20-30% faster
Cost-effective compared to dryer sheets
Wool dryer balls can last for 1,000 loads
No chemicals
Softens clothing naturally without leaving a residue (won't affect the absorbency of towels)
Made of naturally sourced materials
You can add your own fragrance with essential oils
They are pretty!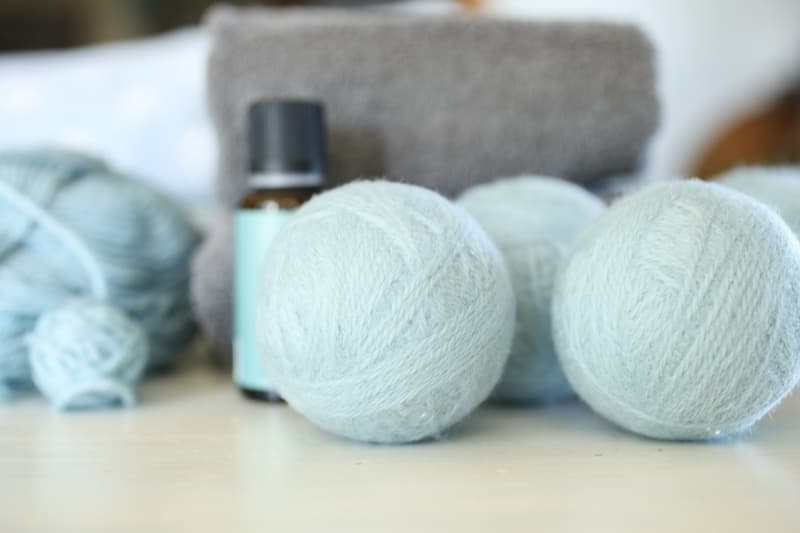 Do Wool Dryer Balls Control Static?
This is one of those answers that depend on a few factors. Most times static builds up because your clothing is overdrying! Our dryer often gives a time remaining of say 30 minutes, yet when we check the clothing they are already dry! Don't depend on the timer or sensor on the dryer, check the clothing to make sure you aren't actually overdrying. Overdrying not only causes static to build up, but it's hard on your clothing as well!
Synthetic fabrics harbor static, think of things like basketball shorts and workout pants. For extra control of static on items like that, you could try throwing a ball of aluminum foil in the dryer, this helps to reduce static as well.
You could wash your synthetic fabric separately and then either hang them to dry or make sure you remove them from the dryer before fully drying them. You will notice a notable decrease in static!
If you find that your clothing is still full of static even while using dryer balls, you can try these tips below!
Dampen your dryer balls with water before tossing them in the dryer, this helps to steam your clothing while it dries and reduces static, you can just dunk them in water or thoroughly spray them with water.
Spray the dryer ball with vinegar, this also helps to reduce static, you could also spray the clothing with vinegar or add vinegar to your rinse cycle. The smell does dissipate so don't worry about a funky vinegar smell on your clothing!
Try a large safety pin clipped to each of your dryer balls, some report this helps to control static
Remember, overdrying is the main culprit of static!
Wool Dryer Balls vs. Dryer Sheets
What exactly are dryer sheets anyway? Most commercial dryer sheets are made of polyester (synthetic) and derived from petroleum. Chemically they are coated with an oil-based fabric softener that when heated transfers the coating to your towels and clothing. This is why your towels come out feeling super soft and lovely. However, this may actually be reducing the absorbency of the towels. Have you ever noticed an unexplained grease spot on your favorite shirt? It may be a fabric softener deposit!
I'm not one to get super alarmed at every possible toxic environmental factor, however, for some reason I have never liked dryer sheets. They seem wasteful to me as you just throw them away after each use. The fact that they are polyester makes me like them even less, plus I don't want some unknown chemical coating my laundry.
Wool dryer balls have no unknown chemicals and wool is a natural fiber. I have dreams of raising sheep, shearing them, and using their wool for our home and clothing, (which sure sounds romantic). I know the reality is likely far from romantic. Anyway, anytime I use wool I feel nostalgic!
Wool Dryer balls are cheaper in the long run than dryer sheets. Dryer sheets average about $10 for a box of 250, which adds up to about .4 cents per load. That's $400 for 1000 loads of laundry! Eeek! Whereas you could spend about $15 for a pack of six wool dryer balls and dry 1000 loads of laundry with those!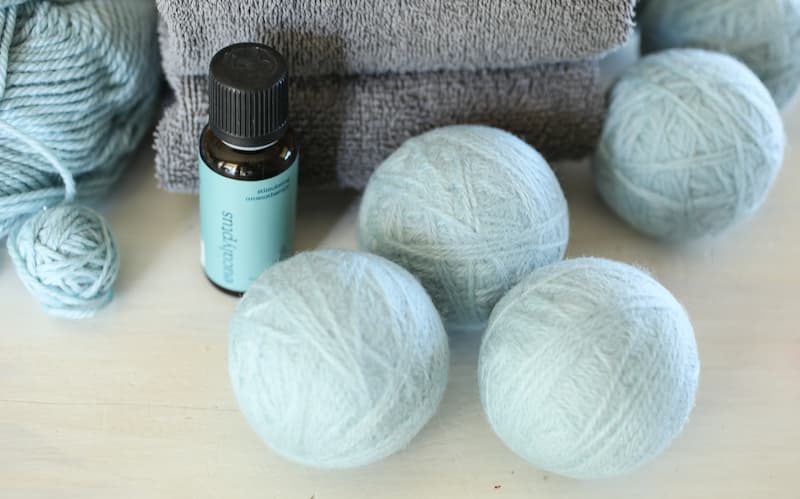 How Long Do Wool Dryer Balls Last?
Many people report years of use from each dryer ball. The overall number I have found is around 1000 loads of laundry…so about a week in our house! Ha! Just kidding!
Do You Need to Clean Your Wool Dryer Balls? How?
You may need to "recharge" your dryer balls over time. They may become over-dry and brittle after about 100 loads of laundry. To freshen them up and get more use from them, simply toss them in the washer with a load of towels and wash them in hot water. Then put them in the dryer with the towels. Or you could wash and dry them alone. This will refresh the balls, eliminate any built-up lint and help to felt them tightly again.
DIY Wool Dryer Balls How to Make
The process is pretty simple to make wool dryer balls. It takes about 20-30 minutes to roll each dryer ball. It takes really no talent or skill to do! This is the simplest DIY you may try!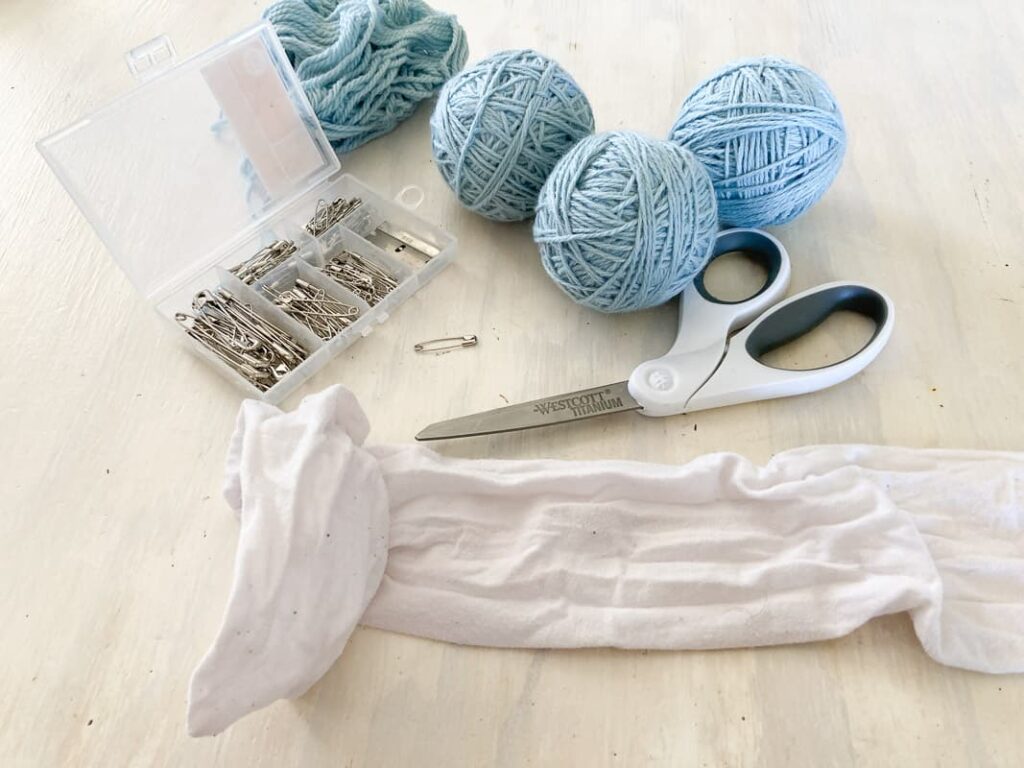 Get the Right Type of Wool for Making Dryer Balls
You must have 100% wool to make dryer balls. There should not be any other synthetic fiber in the yarn. You can use either worsted wool or wool roving. I use worsted wool as it was easy to find, more affordable, and easy to work with.
Step 1:
Roll the yarn into a ball, approximately the size of a tennis ball. If you get the size just right, you can get two smallish balls out of one 210 yd skein of yarn. I made mine a bit bigger so it took about 1 3/4 skeins of yarn for three dryer balls.
Start by wrapping the yarn around a couple of your fingers about 10 times. Then slip the yarn off your fingers and wrap the yarn around the middle, then continue wrapping and turning the yarn until you get a ball shape. Keep wrapping this way and that to keep a uniform shape.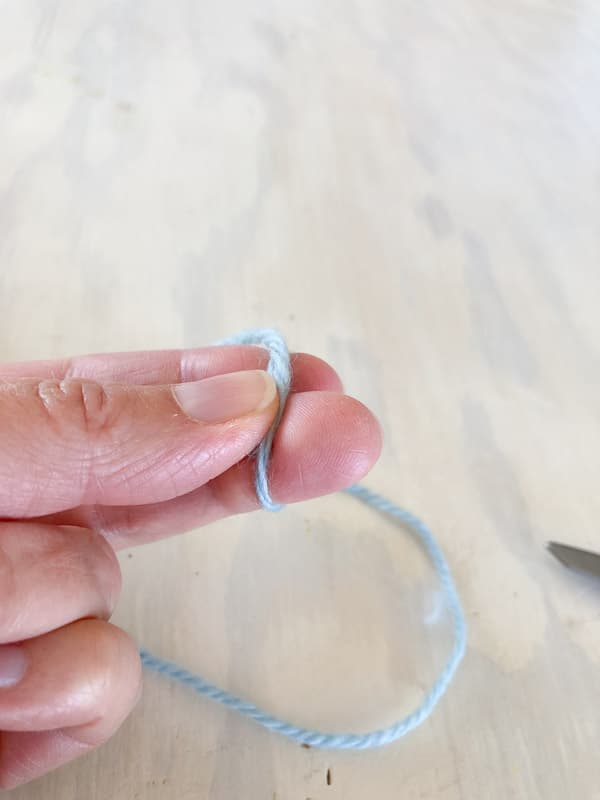 If you happen to use up one skein of yarn and need to add more, you can just tie on a new skein to work from, just keep wrapping over the knot.
Step 2:
When the ball is your desired size, weave the tail of the yarn into the dryer ball. Using a safety pin seemed to be the easiest way for me. I tried using a crochet hook and weaving the tail in with that. However, the safety pin was really the easiest.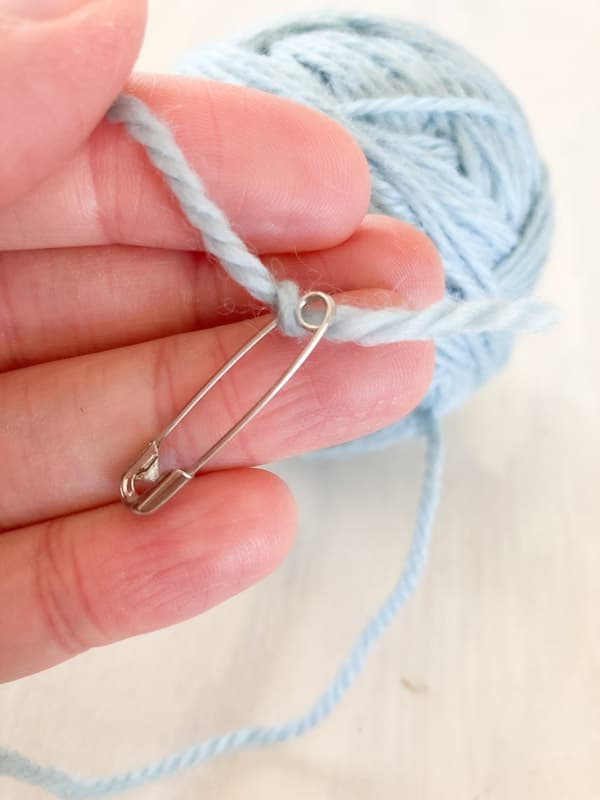 Step 3:
Felt the wool. To get the wool to felt, which means to shrink up and look more like one piece rather than strings of wool wound into a ball. Once felted, the ball will not unwind, it's more like a solid ball now rather than a ball of yarn…hopefully that makes sense!
To easily felt the balls, simply cut the leg off of an old nylon pantyhose or tights. Tuck the wool balls into the leg and tie a knot between each ball.
Next, you can do one of two things, or you can do both as I did.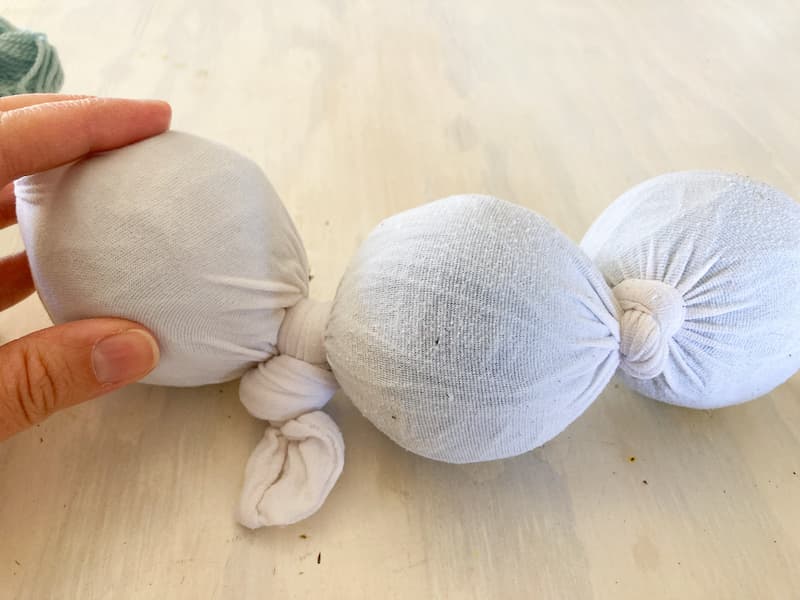 You can boil the tube of balls on the stovetop for about 10 minutes, let the balls cool down, squeeze out the excess water and toss them in the dryer. After this, the balls will be somewhat felted, they shouldn't come apart and will be fine to use.
I wanted mine to look even more felted, so after boiling and drying, I then tossed them in with a load of towels that were washed on hot. I then dried them with the towels as well on a high setting. After taking them out of the nylon at this point they looked much more felted.
Step 4
If you desire to add fragrance to your wool dryer balls, you can add a few drops of your favorite oil and allow it to soak deep into the wool. Then you may use the dryer balls!
Toss anywhere from three to six balls in the dryer with each load of clothing. Use more for larger loads.
Watch Us Make Wool Dryer Balls!
Cons of Wool Dryer Balls
There are a few things that some may consider cons to using wool dryer balls. You have to evaluate what you are expecting from them and decide whether these issues make them a no-go for you.
Light dryer balls can leave wool particles on dark clothing ( the solution is to have light dryer balls for lights and dark dryer balls for your dark clothing)
There is a bit of noise when the dryer balls are bouncing around in the dryer, not bad though really
You have to add fragrance to them
They may not control static as well on synthetic clothing
Is it Cheaper to Make Your Own Wool Dryer Balls?
This depends on how much you pay for your wool. If you use an old 100% wool sweater and cut it into strips or unwind it and use the yarn, then yes this would definitely be cheaper than buying premade wool dryer balls.
However, if you purchase the yarn, you are probably going to come out about even, you may save a few bucks if you can get your yarn on sale.
The benefit of making your own is that you can make them any color you want and it's actually just kind of fun to make them!
Don't Want to Make Dryer Balls? Below are Some Great Premade Options!