How to Get Places on Time–With Children
In this post, we will talk about being prompt, or on time. We will discuss why it is important, and how to get it done, even if you have children! I enlisted my husband's help with this post on how to get places on time, because this comes quite naturally to him, but not to me!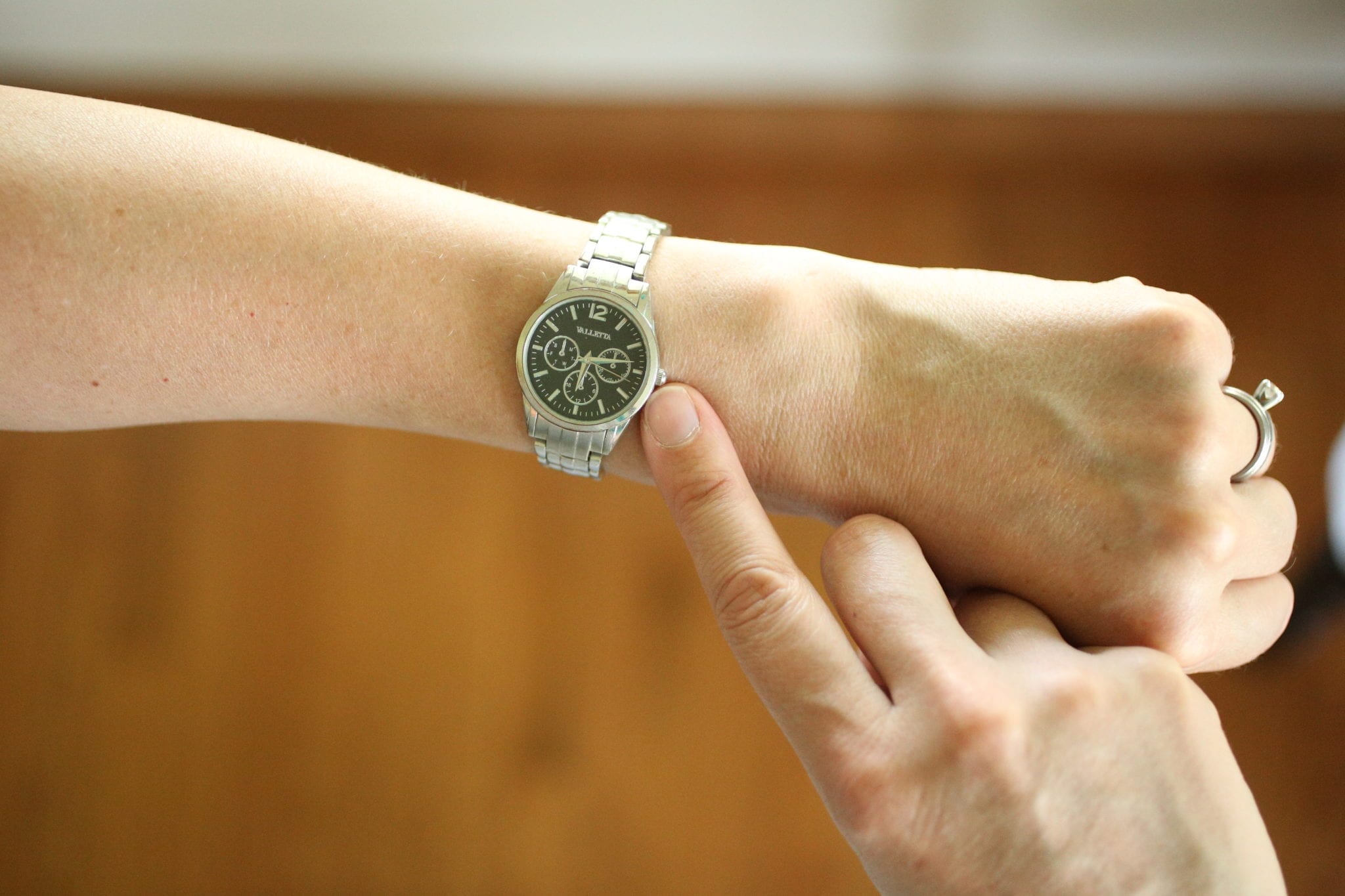 Why should you be on time?
Well, first of all it's considerate. Most likely, if you are going to an event at a person's home, they have done a considerable amount of preparation for you to come. When you show up ten, twenty, or thirty minutes late, it sends the message that their time is not valuable to you. If you are going to a planned event or even a church service, and you show up late, it can be disruptive to others. They got there on time and now you are disrupting them while they try to listen or enjoy the event.
Have you ever seen the shirt that says "Sorry I'm late, I didn't want to come"? I have, and it makes me laugh every time! I even thought about getting one, because there have been certain events that I just didn't want to go to! My point is, that is another message you send when you are late–"I don't really want to be here." That may not be your intention, but that can be what is perceived. Another perception can be that you are lazy. Ouch! That hurts!
So how do you do it?
Well, I had to ask for my husband's input on this, because I am not qualified to tell you! I am not a naturally prompt person, but after being married for nearly 18 years, I have come a long way! My husband HATES to be late. My dad is the same way. They both agree that if you are not 10 minutes early then you are late…ugggh! Talk about pressure!
We are a large family, if you didn't know that already. You can read about us here. To give credit, my older children are a huge help. They don't like to be late, so, they do whatever needs to be done to get out the door on time!
Here are the steps we follow to get our family of 11 out the door on time
1. Plan-
Duh, right? But really, you must plan. This is where I have always failed. I wanted to do everything BUT get ready to go. I always felt like getting ready to leave was a waste of time—there are so many other things I could be doing! However, if you miss this step, you will fail!
Look at the time you need to be at the location. Now, get your phone or laptop and see what Google says for time…even if you have been there before. Let's set a realistic expectation before us. Now take that time and add 15 minutes. So if you need to be to your location at 2:00 and Google says it will take you 30 minutes to get there, then you need to leave the house no later than 1:15! Being realistic is vital to getting places on time!
I cringe while writing this, because I am a task oriented person. I hate to waste time, so showing up to something early feels like a waste of time to me! However, you won't really be that early. By the time you unload your crew, walk inside, take everyone to the bathroom and get settled, you will most likely get there just on time!
Also, double check your directions while you are looking. Make sure you know where you are going!
2. Prepare Clothing the Night Before-
If this is possible, do it! Identify what your problem area is for leaving the house. For us, it is shoes, with socks coming in at a close second! Uggh! Shoes! We buy them in pairs, and at some point every pair is missing it's mate. Shoes for children 5 and under should come in sets of 3! Anyway, find all clothing items including socks and shoes the night before. Iron if you need to. I know, yuck, but sometimes it is necessary!
Next, hide the toddlers' shoes. I am serious! Bring the toddlers' shoes to your bedroom and put them up high on a dresser or shelf where the culprit cannot reach them. Otherwise, they will be lost by morning!
Jackets and coats are the other issue at times. Locate everyone's coats or jackets and hang them up. These items show up in the most surprising places. Maybe they are out on the playground with the shoes, maybe they are in the garage. I don't know, but find them.
Think of anything else that you or a child cannot live without. Does your baby or toddler have a blanket they need in the car? How about a pacifier? Diapers, wipes?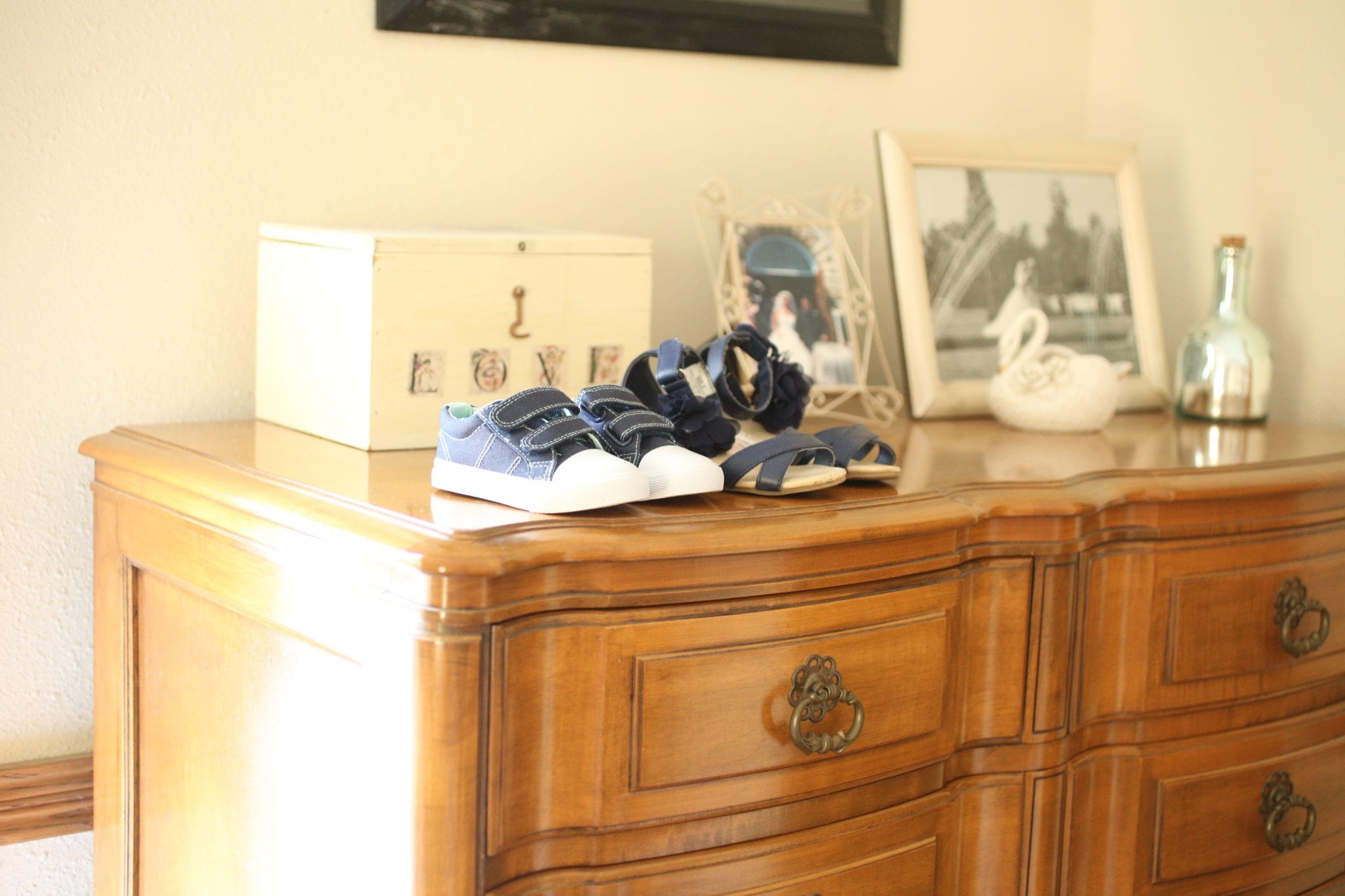 3. Think About Food and Drink
Think about whether or not your children will need a snack or drink over the time you will be gone. The answer is most likely, yes. We almost always bring refillable water bottles for each child no matter where we go. Inevitably, someone will get thirsty in the car. Thirst is contagious, so be prepared!
Fill the water bottles and set them out on the counter…again out of reach is best. Pack some snacks and take the bag out to the car. Then you don't have to think about it again. You could even put the water bottles in the car as well.
4. Make a List of Chores
These are things that need to be done before you leave the house. We live on a farm, so we have a lot to think about. If we are going to be gone for any length of time, we need to make sure all of the animals have plenty of food and water. We also need to milk the cow. You may not have all that, but you probably have pets to consider.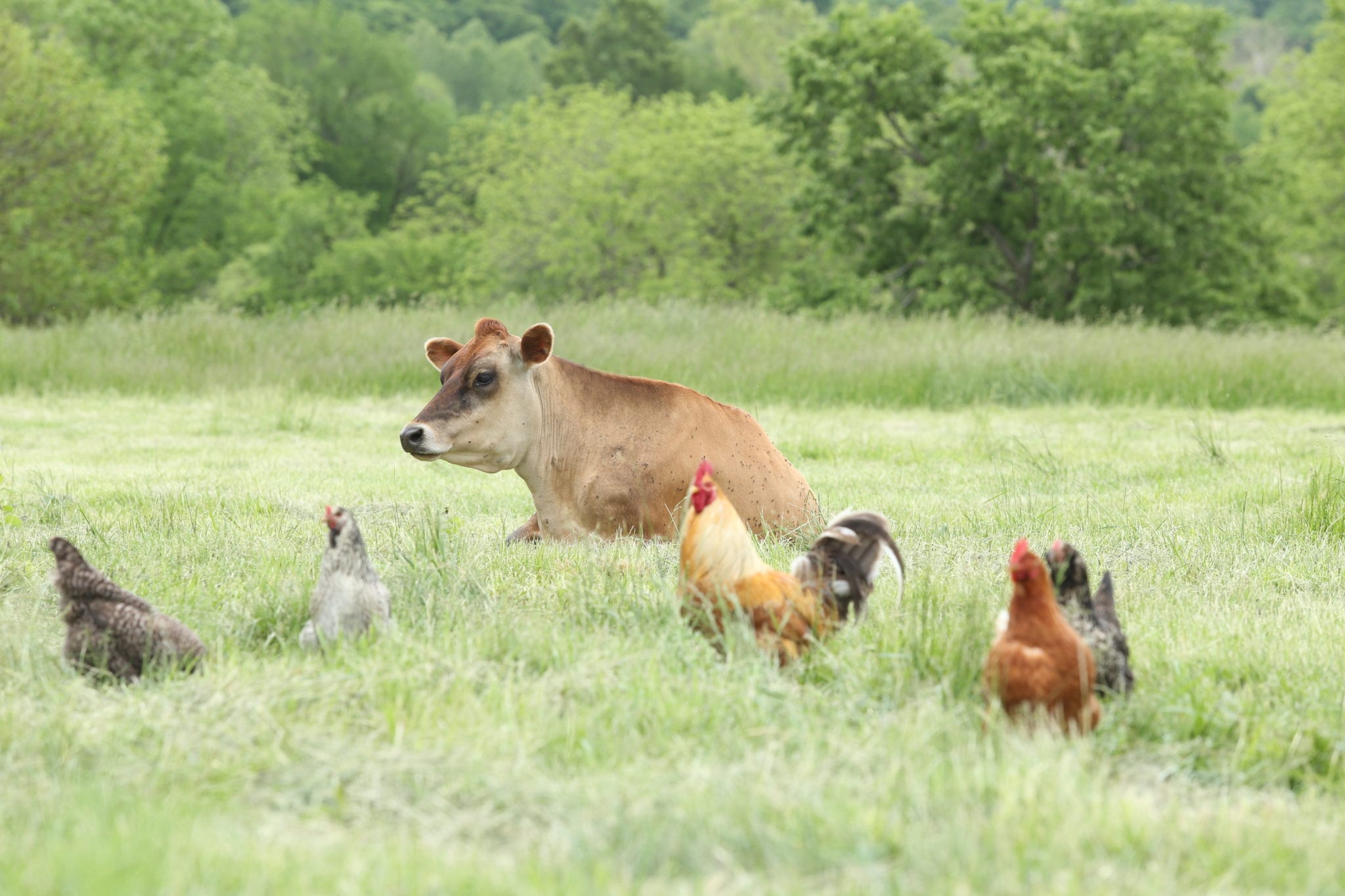 How about the dishes? No one likes to come home to a dirty house with a mountain of dishes to deal with. At the very least, empty and load the dishwasher, wipe the counters and table, and sweep the floor. Better yet, have a child do it!
How about personal care? Should everyone shower the night before, or could it be split up? Hair needs to be brushed and fixed. Teeth brushed, fingernails checked. Don't overlook those things, otherwise you will be distracted by your 7 year old son's fingernails the whole time, hoping no one but you notices how bad they are!
5. Calculate the time you need
How long will it take you to accomplish everything that needs to be done before you leave? Err on the side of generous! For our family, we need 2 hours to get it all done. We can get it done in 1 hour, but we won't look very put together when we arrive! We will certainly be frazzled! Two hours sounds long, but we also have five daughters with hair to be fixed! Again, being realistic is very important if you really want to get places on time!
6. Set an Alarm
So, if you are needing to be somewhere in the morning, make sure everyone is out of bed in time to accomplish all that needs to be done!
Some people like to set an alarm to go off 15 minutes before they need to leave. This sets a little extra fire under the tail of any laggers or slow-pokes (ahem).
In our home, my dear husband is the alarm. Bless his heart…
7. Don't Stress Out
My husband hates being late, and I hate being stressed out. So, this could be a time of tension in our home. He gives me the blessed 15 minute warning and I say "Stop pressuring me!" However, if we have properly planned, then there is no stress because all things are in place and we have a plan. We know where we are going, we know how long it takes to get there, and we have thought of everything!
How about you?
So tell me, are you a prompt person, or are you typically tardy? Do you think a person can change? I sure have…although some old habits die hard! I hope this has helped you learn how to get places on time…with children!
Thanks for stopping by today!