Howdy friends! Time for a Five Things Friday! Five Random things that I am loving or thinking about lately!
First, here are a couple of pictures of our new baby calf! One of our Dexters had her baby on Monday! He is so little and so so cute! My 11-year-old took these with a phone, so they are a little grainy, sorry!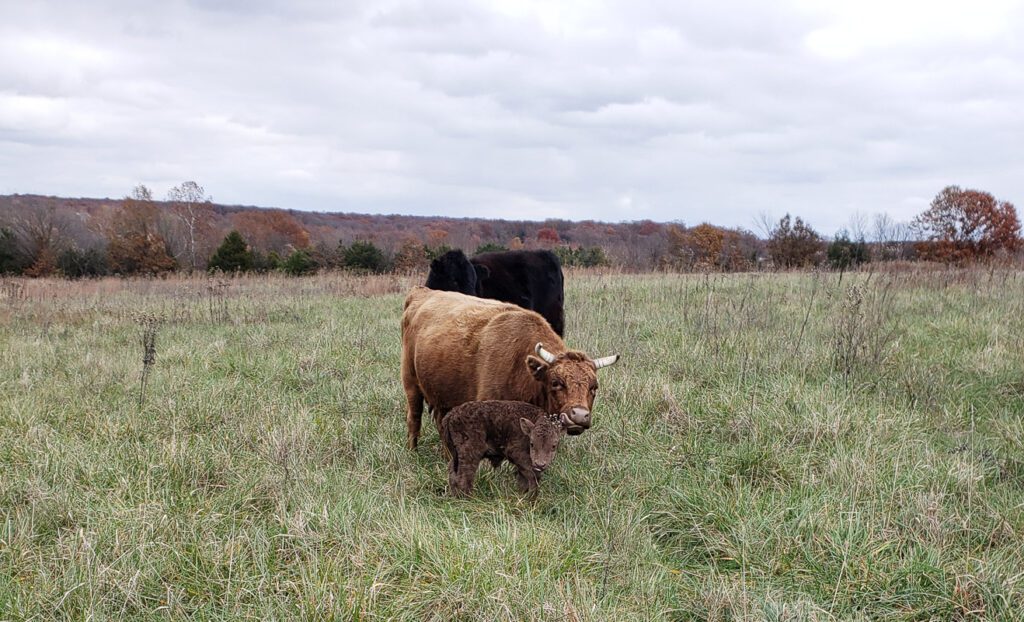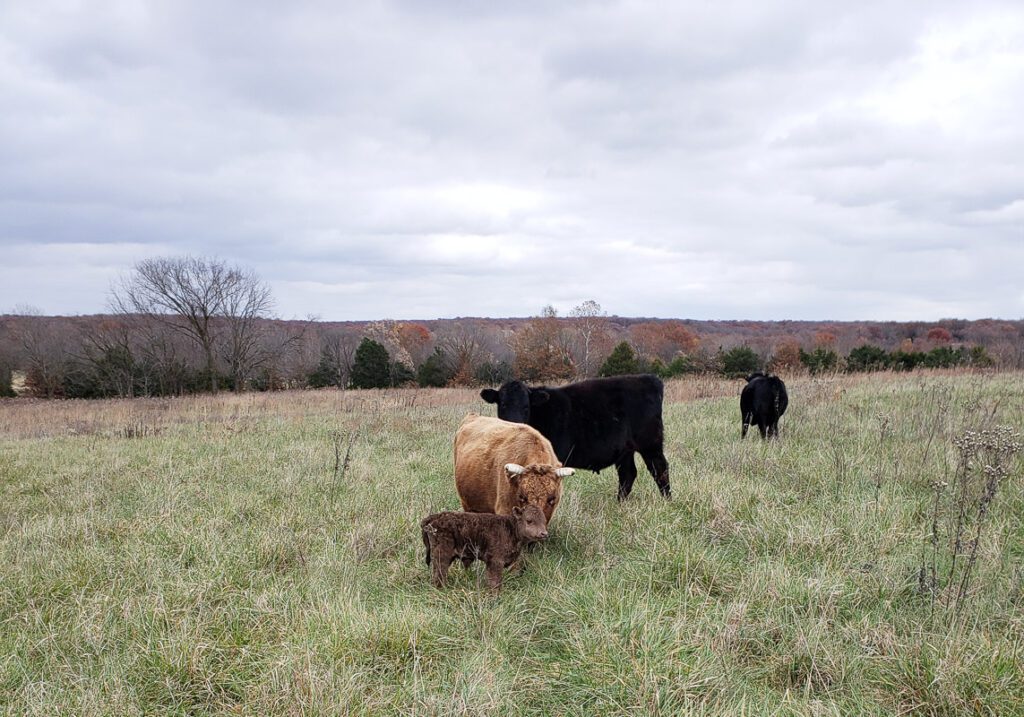 1. Hang on Young Moms it Gets Easier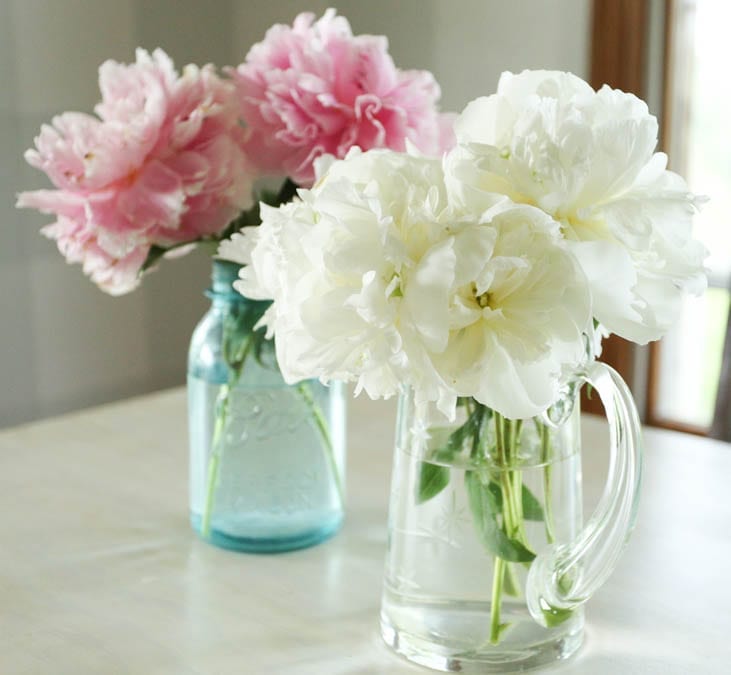 This morning we cleaned the house. I have always set Fridays aside for what we call Extra Cleaning Day! Everyone loves it! (Ha!). Some weeks we make little bits of progress, other weeks everyone goes outside to play and I clean by myself. Then there are days like today when it's too chilly to escape outside and for some unknown reason, everyone has a good attitude. I wish I could bottle the momentum of this morning!
My two oldest girls went out and cleaned the barn loft, my 10 year old cleaned the floors with the Bissel floor cleaner. My 8 year old cleaned the mudroom. If you haven't seen our mudroom makeover, you can see that post here. It was starting to look like the before pictures in that post! The six-year-old wiped down the cabinets, the three-year-old wiped the walls and doors. My 12 year old cleaned out the utility closet and then babysat the one-year-old. It was almost miraculous how it all went.
I tell you this to encourage you younger mamas! It will get easier, but maybe not for a few years! I have put in a lot of years of training with these kiddos. We have gone through seasons of a very dirty house. We have tried chore packs and chore charts and all sorts of systems. However, as with all things, attitude is everything! Until the kids desire to help you because you have their hearts, it will feel like you are sinking. Value their hearts above all else!
Please don't imagine that my home is now spotless. The mudroom was cleaned by an 8-year-old. I snuck back after she was done and went over some things. The floors also needed a little more work. However, the point really isn't a spotless home, is it? Our job is to raise up adults. Independent capable adults. In the meantime, we need to give them a sense of belonging to something important. They need to feel like they are on a ship that is going somewhere and that they are vital to smooth sailing!
2. Children Playing Music is a Blessing
My oldest daughter is an excellent pianist. Pretty much self-taught. She amazes me. When Aubrey (my oldest daughter) was little she would practice piano the entire day if I would let her. I never pushed her to practice, I had to beg her to stop.
Much like Aubrey, my eight-year-old cannot get enough piano. I am of the opinion that unless your child really wants to play, forcing lessons and forcing practice will only cause conflict. Allow your child to pursue their own interests and develop the talents that they love. Of course, you may need to plant the idea and set them up for success.
I honestly believe more is caught than taught. I think that my daughter loved the piano because I did. When she was little I focused on learning piano and she saw me doing that and also wanted to learn. We really learned together.
I truly believe that learning together and working together is the best way. If you are interested in doing a job or learning something new, your child will likely do the same, focus on doing the work together. I think it makes all the difference. Will they get older and have different interests than you, yes! You will likely go through some growing pains, but when they are little and when you have the most influence on their lives, use that for good. Don't be tempted to put them in front of a movie to get them out of your hair, spend time learning together.
While a gifted pianist is a blessing around the house, it all has to start somewhere. First, it starts with desire and attitude. Then you may get to a point where you think if I hear "Twinkle Twinkle Little Star" or "Old McDonald has a Farm" one more time, you will in fact lose your mind. My husband has reminded me that it is all worth it in the end! He's right! Aubrey is quite motivated to teach her some new songs though!
3. I am setting up a Shop
I am working behind the scenes to open a shop right here on the blog. My planners will still be on Etsy, but I am also offering them for sale here. I also have some physical products to sell. Right now I only have aprons in the shop. The other things I ordered won't be here until the end of December! That's ok, I will start small.
I am calling it "The Everyday Farmhouse Collection". All items will be Made in America. That is my first priority. There will be things to make your homemaking and homesteading life more beautiful and functional!
The holdup of my launch is the technical side! Uggggh…I feel like I am so slow with this stuff. I have the shop all set up, now it's just getting all of the functionality in place. You know, being able to accept credit cards and other payments! I'm getting there and think I will have it done in the next few days!
Here's a sneak peek of the aprons!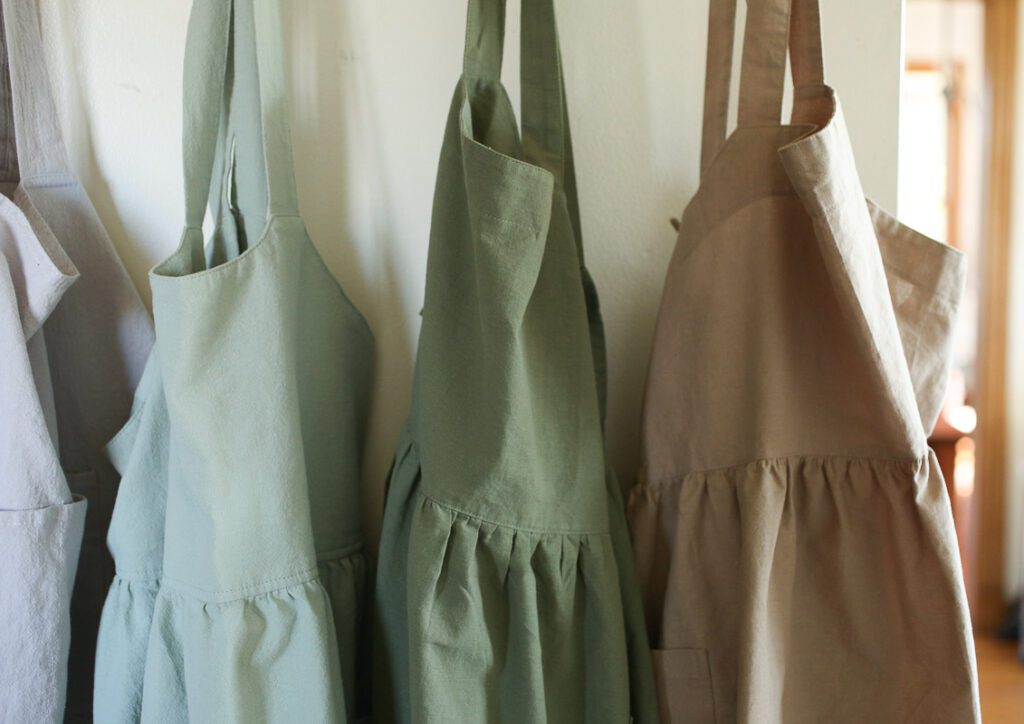 4. Let Your Moderation Be Known
We read this verse this morning and it really hit me. Philippians 4:5- Let your moderation be known unto all men. The Lord is at hand.
Maybe this speaks to me because I have a tendency to get all wrapped up in things…conspiracy theories anyone? Or maybe because I was just talking to one of my kids about this. You could name any activity or topic and find a group of people that are passionate about it. Rock climbing, art, music, sports, cooking, whatever it is, there are people that are fully given over to it.
While it's good to have a passion, it shouldn't be all we are known for. We need to be people that are approachable, people that have a variety of interests and knowledge that we can share. We need to be firmly grounded in the word of God. With that as our foundation, we can be a resource to others when they have a question or need guidance. Our main job here is to point others to Jesus, we need to keep that at the forefront of our minds.
5. I Need Ideas
For the last year, I have worked through a monthly list of handmade projects. If you have been following along, you have seen most of them.
I found this idea very motivating and it helped me to learn some new things this past year. I would really like to do it again this next year and I would like your help in coming up with some ideas. Please either leave me a comment or e-mail me your ideas. I really would like for you all to participate with me as well! I had a few people tell me about crocheting dishcloths last year, and it made my day!
This next year I would like to make wool dryer balls, and I am learning about candle making and soap making. Those are a few of my ideas. I would like the ideas to be centered around the idea of a handmade home or a handmade homestead again.
Here are the projects from this last year:
September- Make a scarf or article of clothing- I didn't document this one on the blog, but I did teach my 8-year-old to crochet a scarf and she made several for her friends. I may put a tutorial together for that in the future.
October- Fermented Veggie or Bread- I have a few fermented veggie recipes on here already, so for this month, even though I don't yet have this documented, I am working on Sourdough bread recipes.
December-will be an ornament or decor
That's it for today's randomness! I hope you have a great weekend!