What is Homemaking: A Beginner's Guide to Transforming Your Space with Love and Care
What is Homemaking? Homemaking is an art that starts with a house and transforms it into a warm and inviting home. It's not just about cooking and cleaning; it's about creating an environment that reflects your personality, nurtures your family, and brings comfort and joy to your life. If you're new to the world of homemaking, or perhaps looking to refine your skills, this beginner's guide will help you get started on the path to becoming a homemaker extraordinaire.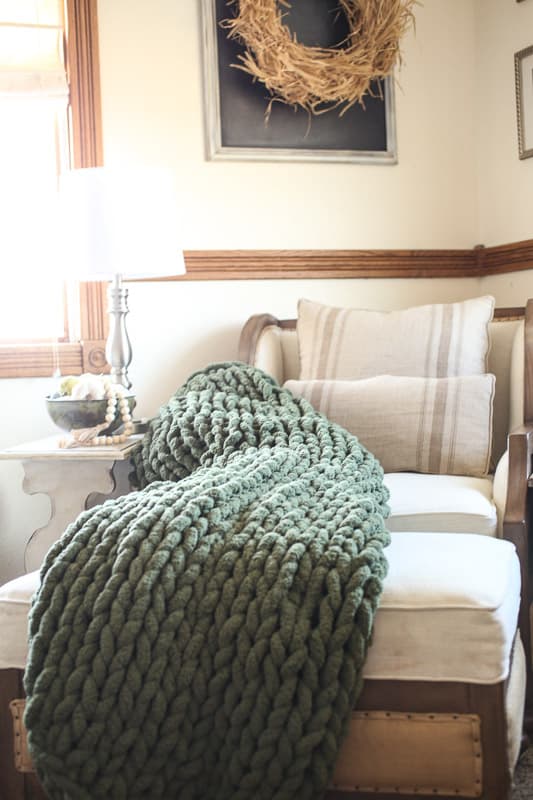 Embracing Homemaking
What is Homemaking?
Homemaking is the process of creating and maintaining a comfortable, organized, and aesthetically pleasing living environment. It involves a range of activities, from cleaning and cooking to decorating and organizing, all aimed at making your house feel like a home.
The Importance of Homemaking
A well-maintained home has a significant impact on your physical and mental well-being. It's a place of refuge, a space where you can relax, unwind, and be yourself. You get to create that space for others in your family as well! Here are some reasons why homemaking is so important:
Comfort and Serenity
A well-organized and clean home provides a sense of comfort and serenity, reducing stress and anxiety. Walking into a room that has been organized and cared for brings peace. If I walk into a room with chaos and filth I feel that pressure to make it right.
Personal Expression
Your home is an extension of your personality. Homemaking allows you to express yourself through interior design and décor. This might be my favorite part of homemaking. I have to be careful to not get carried away here! However, I have always thought of my home as an extension or reflection of me.
Health and Well-Being
A clean and tidy home promotes better physical health by reducing allergens and enhancing indoor air quality. Wiping off doorknobs and light switches can help stop the spread of different illnesses.
Family Bonding
Homemaking creates an environment conducive to family bonding and quality time together. I love it when my whole family is together. Offering good food and a comfortable place to sit brings me joy. I enjoy watching my family interact and enjoy one another.
Setting Realistic Expectations
It's essential to set realistic expectations as a beginner. Homemaking is a journey that takes time, practice, and effort. Don't compare yourself to others, and remember that everyone's homemaking style is unique.
This is where my love-hate relationship with blogs and social media comes in. Not everyone has a budget that allows for Instagram or Pinterest-worthy homes. However, it is nice to get some inspiration from those places! I love to find a look that I enjoy and recreate it for way way less.
A handmade slipcover over an old chair can be even more charming than a brand-new chair from a high-end store.
Creating a Homemaking Routine
Setting up a homemaking binder can be so helpful when you are new to keeping home. This is a place to keep ideas, routines, and records.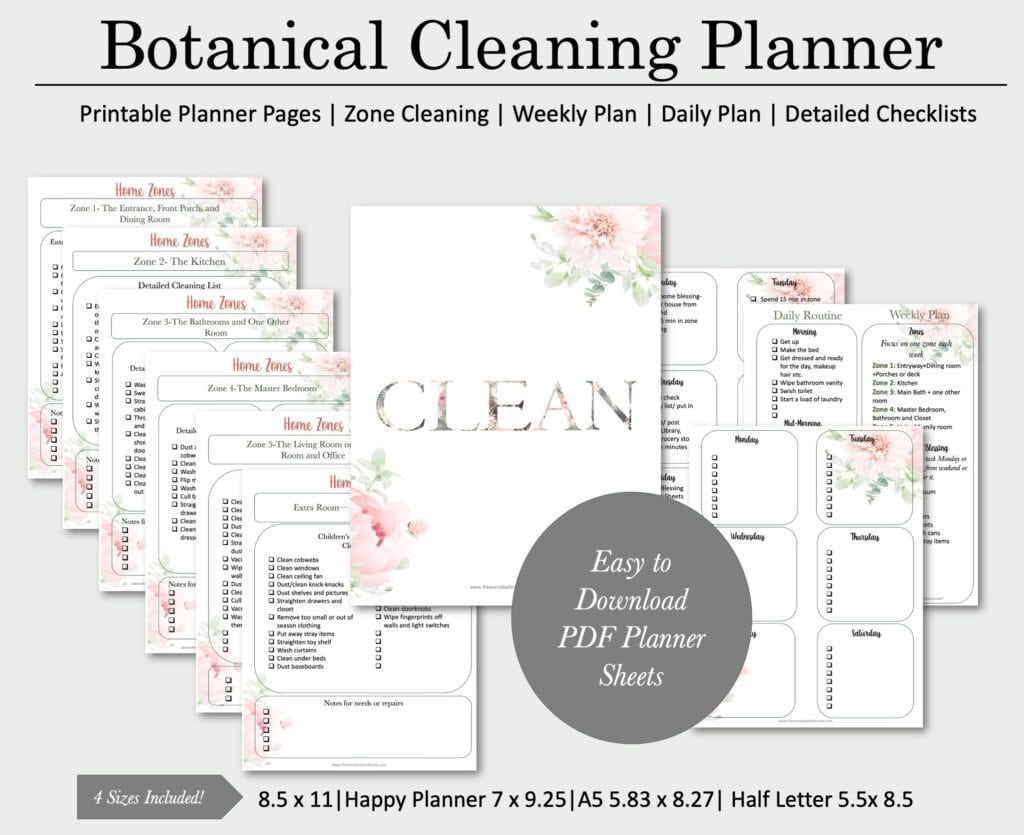 The Daily Routine
A well-structured daily routine is the cornerstone of effective homemaking. It helps you maintain a clean and organized home, while also giving you time for other activities.
I tell my children all of the time that the more the help the more time there will be for extra activities. If you can get everyone on board with daily chores you might find that you have a whole day each week to do whatever you want!
Morning Routine
Start your day by making your bed, tidying up, and having a wholesome breakfast. Or find what works best to fuel you for the day!
I like to do intermittent fasting so breakfast for me is much later. However, I do start my day with a routine that works for me. Before anything else, I go for a walk. I literally get up get dressed, make the bed, and go out the door. This gives me time to think and pray before my kids get up. And if someone happens to be up I say, I'll be right back in 20 minutes to help you with breakfast. They gladly look at a book while waiting.
Please note: My youngest is 3 and my oldest at home is 17. I now have the luxury of some free time in the morning. However, for many many years, I had nursing babies and I did not often get up before the baby! If I did I was usually trying to sneak out of the bed without waking him or her. Usually to no avail!
If you are in that situation now, don't despair, soon enough you will have more freedom! Enjoy snuggling that baby right now!
Cleaning Schedule
Create a cleaning schedule that includes daily, weekly, and monthly tasks. This ensures that no part of your home is neglected. I loved the FlyLady system when I was younger. I have adapted much of our routine around that even now.
Meal Planning
Plan your meals in advance to save time and money. This also ensures that your family eats nutritious, home-cooked food.
EEEk…I'm not very good at this! However, when I do have a loose plan anyway it goes much smoother. My saving grace is truly the Instant Pot. I can pull a chicken out of the freezer and have dinner on the table within two hours. Read about why I think the Instant Pot is a good investment here.
Even if meal planning isn't your style, here is how I feed my family every night without always meal planning.
Evening Routine
End your day by tidying up and preparing for the next morning. A clean and organized home will help you sleep better.
Never leave the sink full of dirty dishes. This is a sure-fire way to spoil the next morning. No matter how tired you are at least clean up the kitchen. You will thank yourself for it the next day!
If you have children, this is a great time to stick to a routine, baths and quiet time have been a part of our routine for years. After bath is quiet time…they can read or my husband reads aloud to them. This helps everyone to wind down and be calm for bed.
Staying Flexible
While routines are essential, it's crucial to stay flexible. Life is unpredictable, and there will be times when you can't stick to your schedule. Be adaptable and willing to adjust your routine when necessary.
Don't beat yourself up if things don't go according to plan. Maybe you accidentally sleep late and have to shorten your morning routine. A friend calls or drops by and you can't get things in order before bed. Adapt and move on, don't dwell on a little glitch.
Cleaning and Organizing
Cleaning Supplies
To maintain a clean home, you'll need a few essential cleaning supplies:
Broom and mop
Vacuum cleaner
Cleaning cloths
All-purpose cleaner
Trash bags
Baking soda and vinegar (natural cleaning alternatives)
The Art of Cleaning
Room-by-Room Cleaning
Take a systematic approach to cleaning by tackling one room at a time. Start with the most-used areas, like the kitchen and bathroom.
Decluttering
Before you clean, declutter. Remove unnecessary items from your space, as a clutter-free environment is easier to clean and maintain.
Deep Cleaning
Schedule deep cleaning sessions for specific tasks like cleaning windows, washing curtains, or shampooing carpets.
Organizing Your Home
An organized home is a functional home. Here are some organizing tips:
Storage Solutions
A place for everything and everything in its place. When we moved to our home in the country 12 years ago, it was much different than our previous home. We have less storage here and we were finding all sorts of areas that were getting out of control. We had to really evaluate what we needed to make the home function for our large and growing family!
Invest in storage solutions like shelves, baskets, and containers to organize your belongings. Here is a post on our mudroom and one on making a tiny office out of a corner space.
Labeling
Label containers and drawers to make it easier to find items when you need them. Something as simple as marking where mixing utensils go and where measuring or serving utensils go in a drawer can go a long with with organization, especially with children.
The "One In, One Out" Rule
For every new item you bring into your home, consider getting rid of an old one to avoid clutter. I try to live by this, especially with toys and stuffed animals for my children. Otherwise, the amount of belongings can get out of hand very quickly.
Other things to do this with are towels, sheets, and linens. A linen closet can easily get overrun with worn-out sheets and towels. Let them go!
Cooking and Meal Planning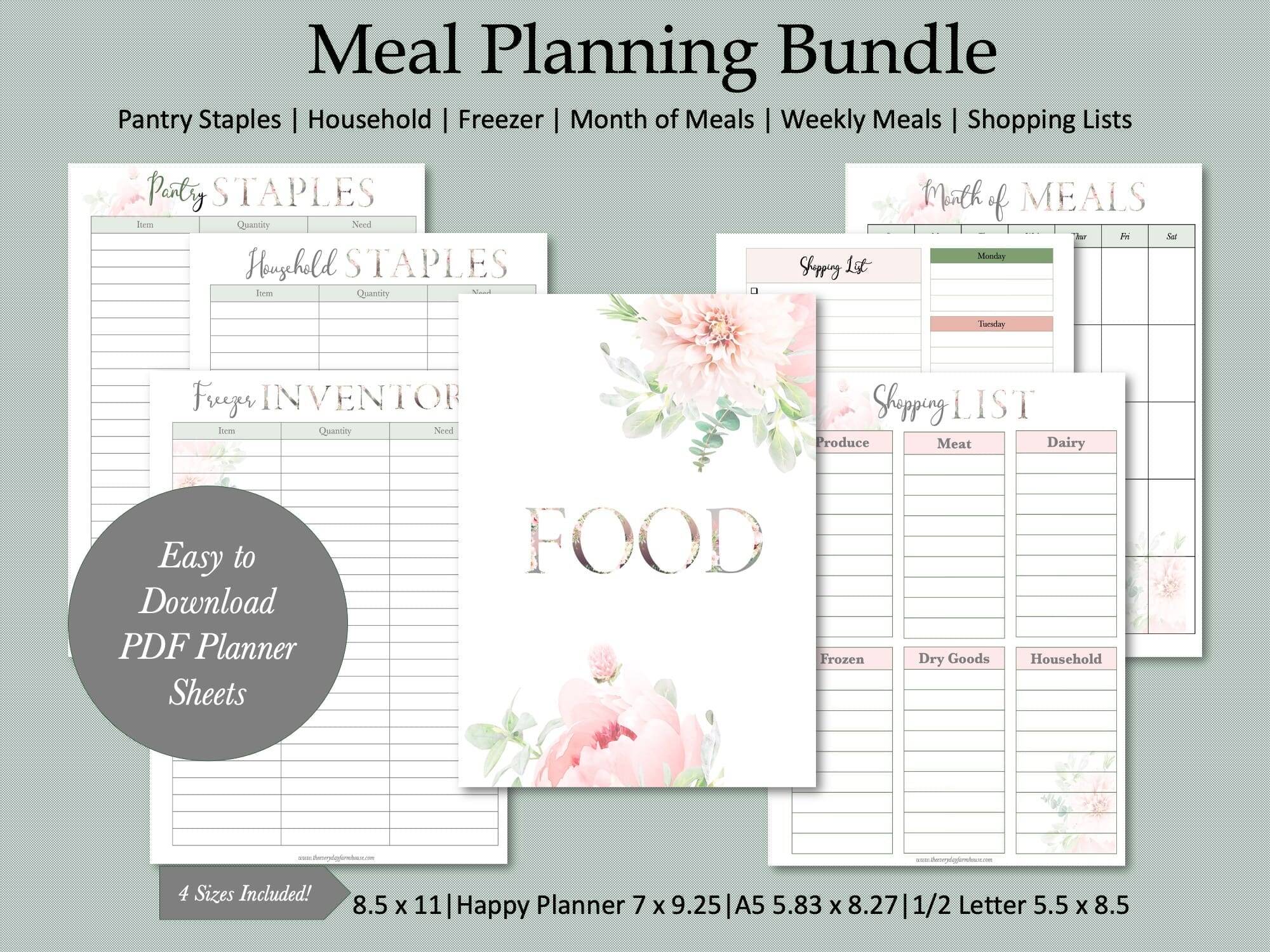 Meal Planning
Plan your meals in advance to save time and money. This also ensures that your family eats nutritious, home-cooked food.
EEEk…I'm not very good at this! However, when I do have a loose plan anyway it goes much smoother. My saving grace is truly the Instant Pot. I can pull a chicken out of the freezer and have dinner on the table within two hours. Read about why I think the Instant Pot is a good investment here.
Batch cooking and making extra is a great way to plan ahead for busy nights.
The Joy of Cooking
Cooking is not just a chore; it's an opportunity to nourish your family with love and delicious meals. Try new recipes, experiment with flavors, and involve your family in the process.
Consider it a privilege to feed your family! Do your best to educate yourself on nutrition and cooking from scratch! Develop a taste for nourishing food rather than what is simply fast and easy!
Cooking Essentials
Invest in quality kitchen equipment like knives, pots, and pans to make cooking easier and more enjoyable. Again get things that will make your job easier. An Instant Pot and a KitchenAid mixer will serve you for many years to come!
Family Favorites
Keep a list of your family's favorite recipes for quick reference. I hang this inside the pantry so that I can quickly trigger my brain when planning dinner.
Experimentation
Don't be afraid to try new ingredients and recipes. Cooking is an art that allows for creativity. Also, bring your kids along for the learning. Now that I have older children, they have nights that they cook dinner. All that training when they are young eventually pays off!
Decorating Your Home
Finding Your Style
Your home should reflect your personality and style. Explore different design styles to find what resonates with you. Some popular styles include:
Minimalist
Vintage
Contemporary
Bohemian
Industrial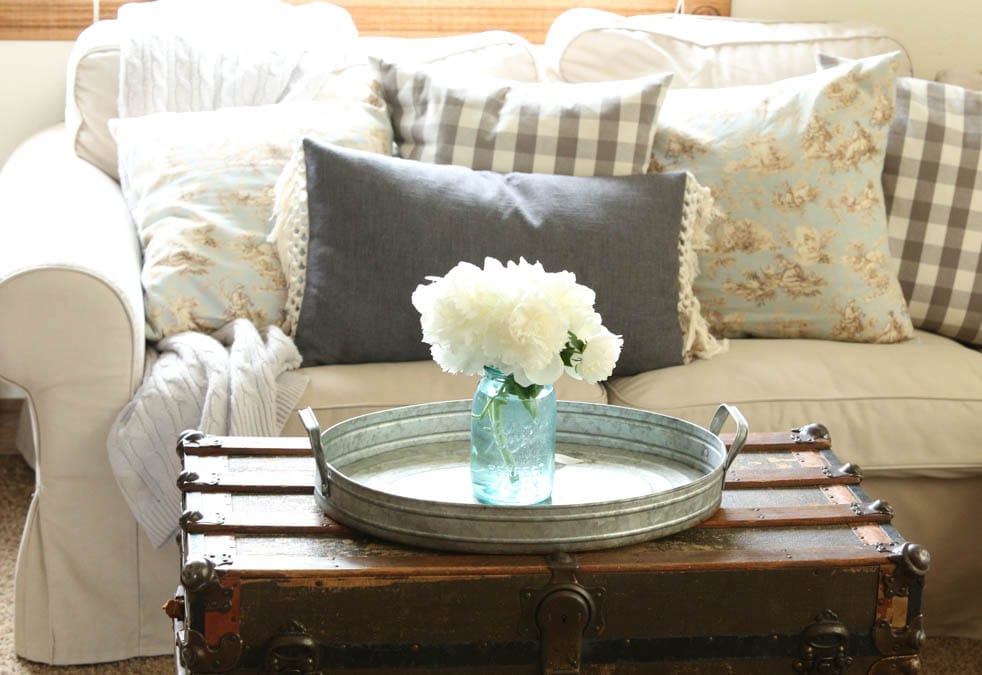 Budget-Friendly Decor
Decorating doesn't have to be expensive. Consider these budget-friendly ideas:
Thrift Shopping
Visit thrift stores and garage sales to find unique and affordable décor items. This pairs so well with a vintage or cottagecore style.
DIY Projects
Get creative with do-it-yourself projects like making your own artwork or refurbishing furniture. Learn to crochet and make your own dishcloths. This makes your home feel unique and personal. Plus you can save loads of money by repurposing and making your own things!
Rearrange Furniture
Sometimes, a simple rearrangement of furniture can give your home a fresh look.
I love rearranging furniture. It's free and often scratches the itch I have for a new look!
Personal Touches
Add personal touches to your décor, such as family photos, artwork, and mementos that tell the story of your life.
Learning New Skills
One of my favorite things about being a homemaker and a homeschooling mom is the freedom I have to learn new skills. This makes life rewarding and fulfilling. Learning alongside your children is extra special.
For two years I determined to learn a new skill every single month. You can see all that I learned here.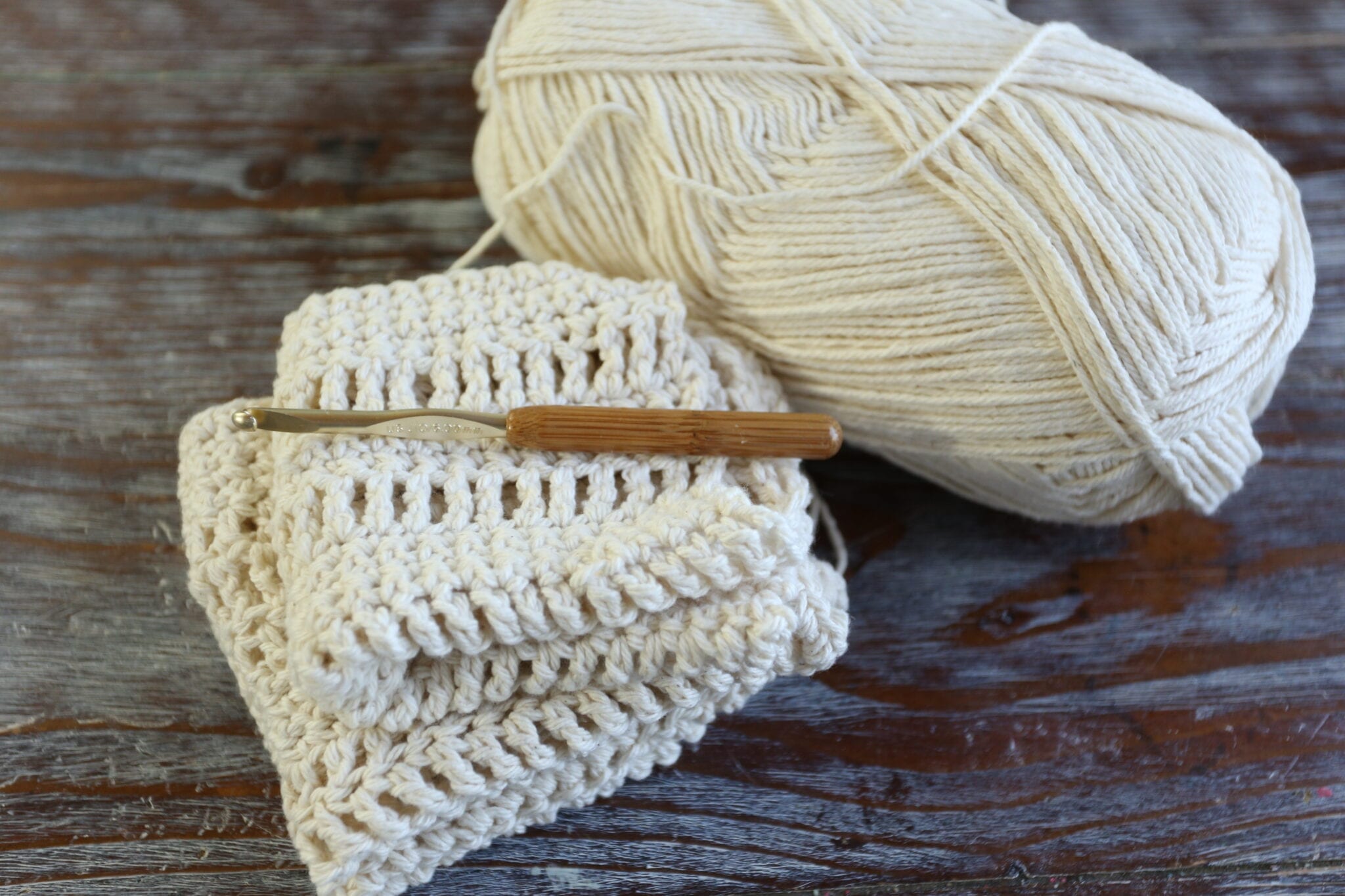 Nurturing Your Family
Quality Time
Homemaking isn't just about chores; it's about creating an environment where your family can thrive. Spend quality time with your loved ones by creating a relaxing atmosphere.
A well-maintained and harmonious home environment is essential for family well-being. Focus on:
Reducing stress by keeping the home organized and clutter-free
Promoting open communication and connection among family members, learning to approach touchy subjects in a mild manner. Don't attack, this never opens doors of communication.
Encourage relaxation and downtime for everyone, and be purposeful to not overschedule your life.
Then try some of these ideas:
Preparing meals together
Hosting family game nights
Cooking and enjoying meals together
Having family movie nights
Read aloud to your kids. In the wintertime, we read through a book series as a family. My husband reads aloud to the kids and they love it! This grooves their brain to use their imagination rather than staring at a screen. We love The Happy Hollisters, The Sugar Creek Gang, and of course The Little House Series.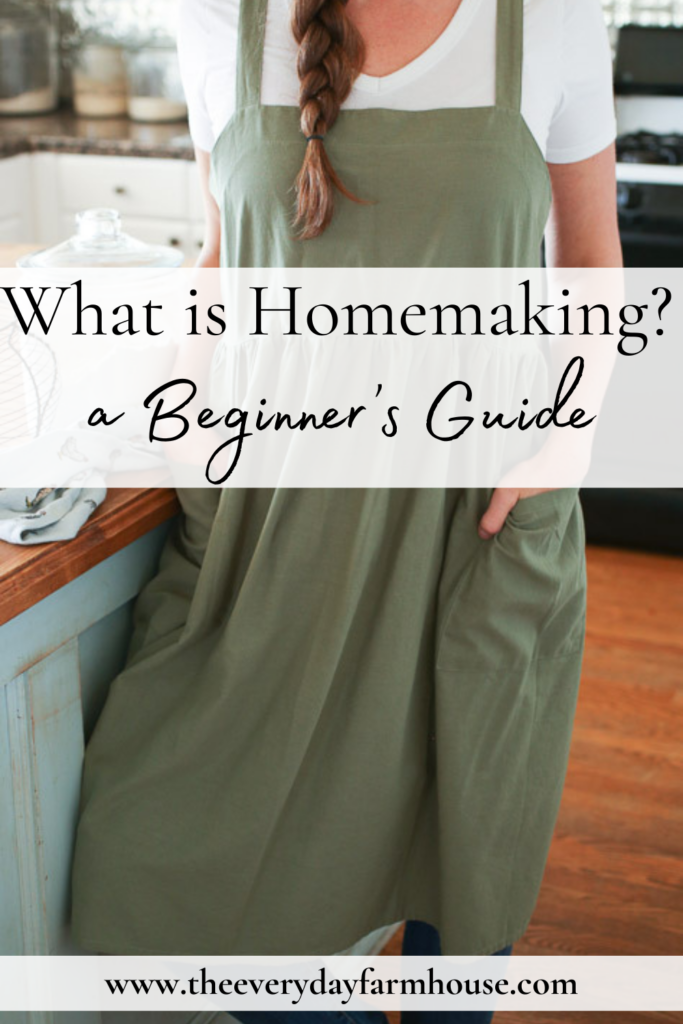 Homemaking is a beautiful journey that requires patience, effort, and a sprinkle of creativity. Your home should be a place of comfort and love, and by following this beginner's guide, you can create a space that truly feels like home. Remember, there's no one-size-fits-all approach to homemaking, so feel free to adapt the tips and techniques to suit your unique style and needs. Happy homemaking!