How to Feed a Large Family…When You are a Lousy Meal Planner
In this post, I share with you how I somehow manage to get dinner on the table. Guess what? I am a lousy meal planner…you too? Good, let's do this together. This is how I feed a large family. This post contains affiliate links.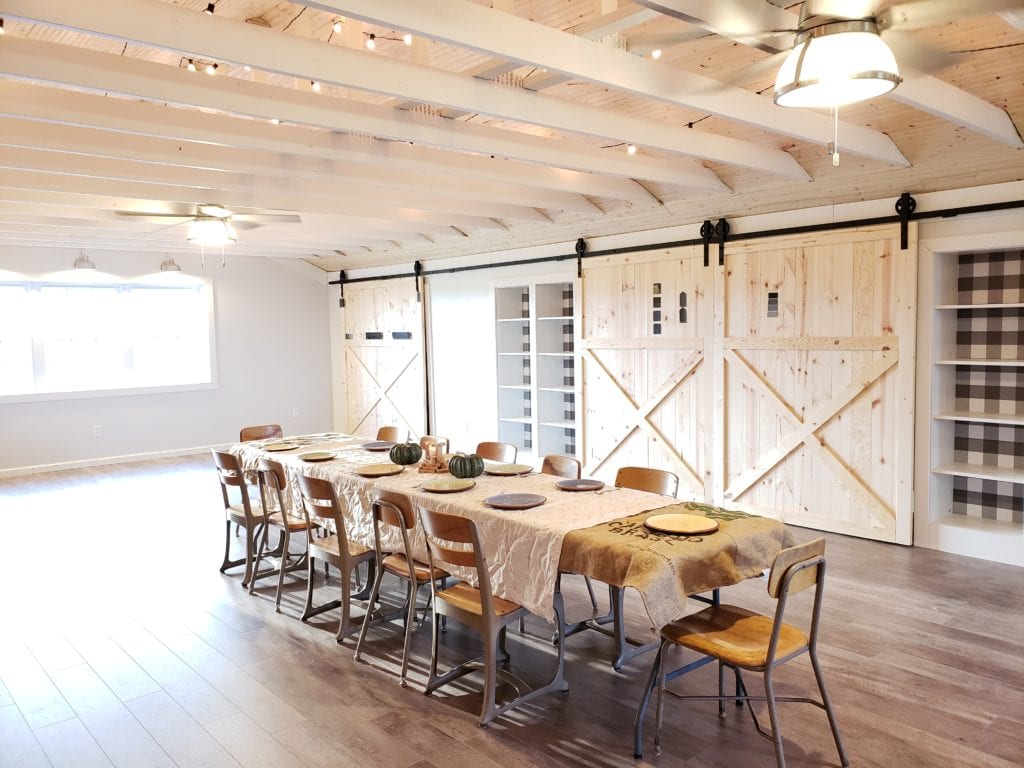 Rule Number 1: Any Food is Better Than No Food.
Any food is better than no food at all. Right? I mean, my family would certainly prefer to have a non-gourmet meal over no meal at all. I bet yours would too. Not every meal you put on the table needs to be exotic or complicated. It doesn't have to be Braised Duck legs vs. a bowl of cereal. There are plenty of meals in between the two. Let's try this out!
Rule Number 2: It's okay to eat the same meals week after week.
I often worry that I serve Mexican food too often. Maybe my family will get sick of it. Guess what? They don't. We usually have Mexican food once a week. They love it every single week. Ever heard of Taco Tuesday? The truth is, my family is happiest with the meals when I don't branch out too far from what we usually have. Of course I try new things from time to time, but not every night needs to be new and exciting.
Maybe try a new recipe once a month. Don't fall victim to Pinterest or Instagram. Not all of your meals need to be photo worthy! Nor do they need to be full of obscure ingredients! Keep your life simple, and don't add stress to it by comparing your meals to meals that are not your real life.
By the way, I am only talking dinner in this post. Our breakfasts and lunches during the week are super simple. Things like yogurt, eggs and toast, oatmeal, granola, occasionally cereal, and fruit are our usual breakfasts. Lunch is usually leftovers, yogurt or sandwiches, wrap-ups, fruit, cheese and crackers, things that the kids can pretty much get themselves. We do a big breakfast only on Saturday.
Rule Number 3: Make a List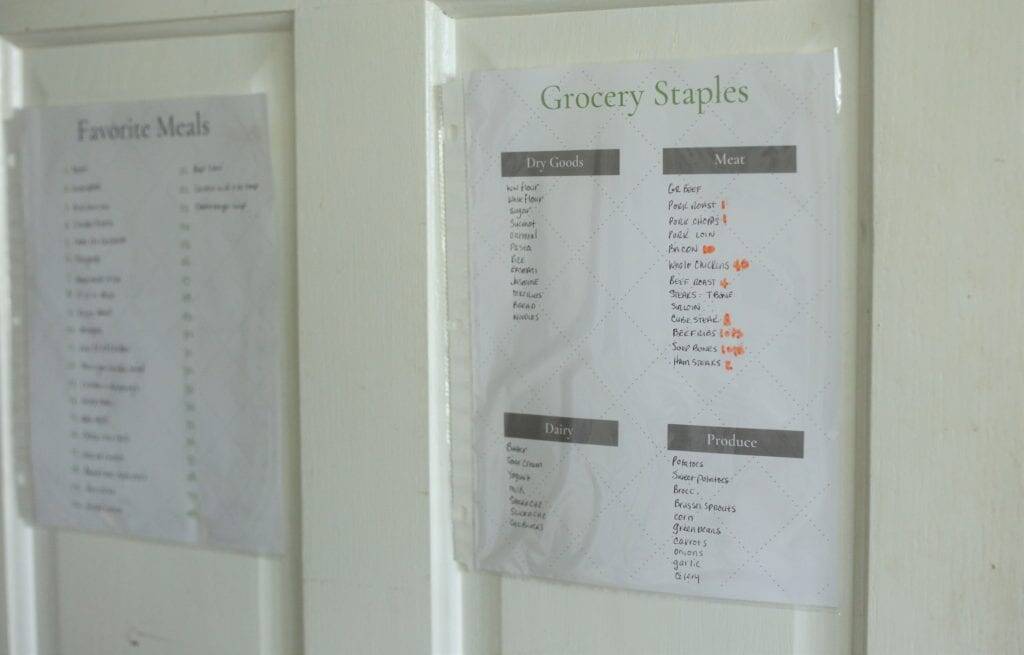 Write down every meal that you are comfortable making. When I did this, I was surprised at how many meals there were! This can be as simple as roasted chicken with a vegetable and a starch, Or as complicated as a favorite recipe with lots of steps and ingredients. Don't worry if there are only 10 meals. That is a good place to start. You can add to your list over time.
Now that you have a list, you can go to it when you feel lost. This has helped me so much. It's lunch time and it occurs to me that these people are also going to want dinner, and pb&j is no longer an option. I draw a complete blank on what I usually feed them! I can go to my list and see, oh yes, chicken enchiladas are a favorite around here. Now, I can pop a chicken in the oven to roast or put one in the instant pot. Then when the chicken is done a couple of hours later, I can shred it, add the rest of the ingredients, Wrap them up in tortillas and pop them in the oven. Then I will serve them with rice, all of which I will have on hand…See Rule 5.
Here is the sheet I made for myself. Maybe you would like one too, feel free to download and print it. I am a paper and pencil type person. I know you can make lists on your phone and all that, but honestly I don't want any more reasons to look at my phone!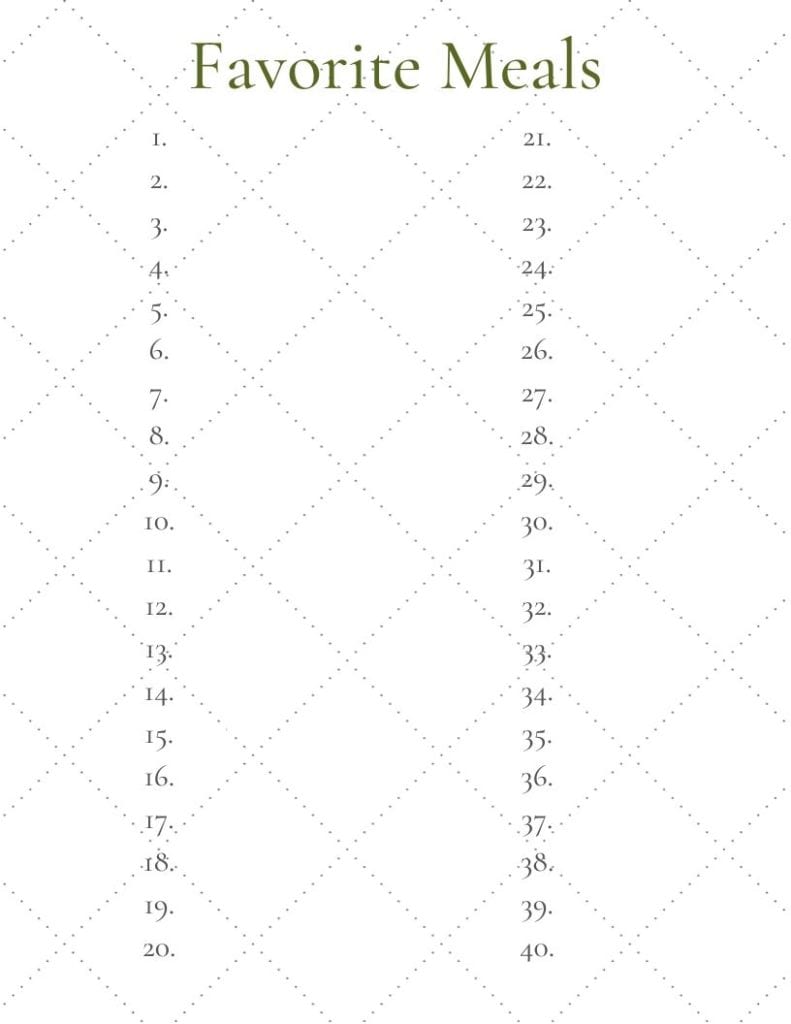 Rule Number 4: Keep it Simple
Most of our meals are very simple. I mentioned roasted chicken above. Add a veggie or a salad and a starch, and there's your meal. Lots of our meals look like that. Roasting meat and vegetables is just about the easiest thing to do. Honestly, I would say the majority of our meals follow that formula. My family does not complain or say they are tired of it. Lest you think they are not complainers, believe me they would tell me if they didn't care for it!
Roasted sweet potatoes are amazing. Even if you think you don't like sweet potatoes, try this. Scrub and dice up some sweet potatoes. Put them on a sheet pan with coconut oil. Sprinkle with seasoned salt (we love Johnnys). Roast in your oven at 375 for about an hour, you can crank it up to 400, but watch them. Stir them around once during the time. They are best when the are super dark, almost burnt looking. Trust me on this.
Rule Number 5: Stock your Pantry and Freezer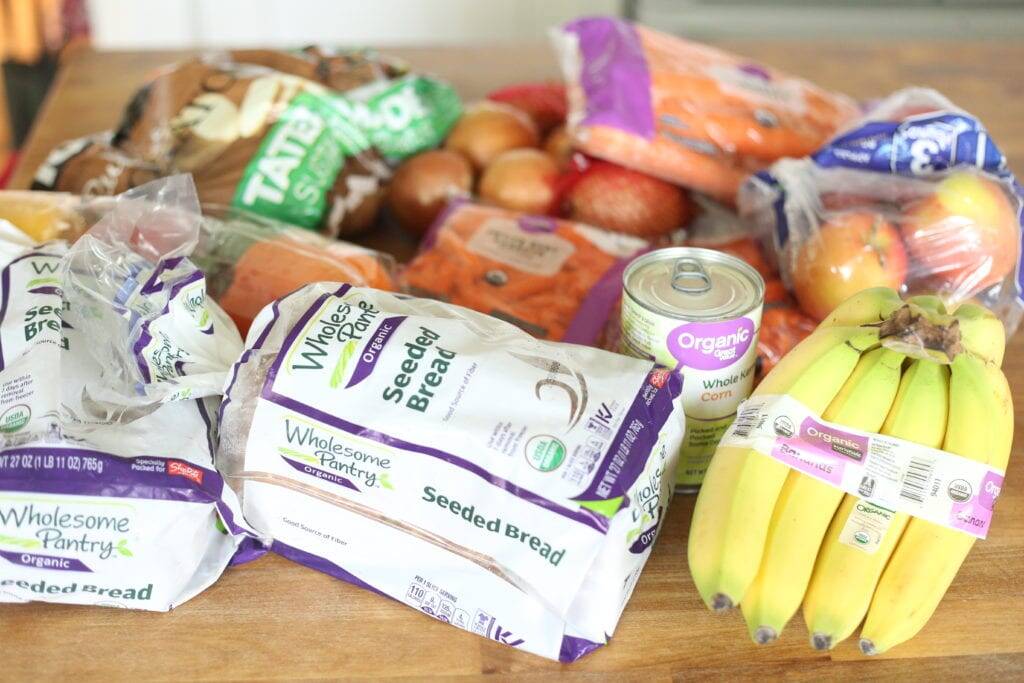 After you have made a list of meals you make regularly, stock your pantry and freezer accordingly. For us, this means things like rice, potatoes or pasta (we don't eat a lot of pasta, but it's handy to have). These items should always be in your pantry or on your shopping list. Figure out what veggies you eat regularly–frozen is ok! When frozen, it's always there! It is very easy to pull a bag of broccoli out of the freezer and steam or roast it. Things like cheese, sour cream, tortillas, bread–all of that is stocked regularly at my home.
I used to make all of our bread, but now I cannot keep up. My husband told me to take some stress off of myself and buy bread. Now I buy the healthiest bread I can and stock my freezer with it. Believe it or not, I can sleep at night even though I am not baking fresh bread daily. It was an ideal that I just had to let go.
The Best Ways to Stock.
If you can buy and store a half a beef , a whole beef, or a pig, you will find that your life will be drastically improved! I am not kidding. Just having meat on hand makes dinner so much more doable. If you cannot do that, at least try to buy in bulk at Sam's or Costco. Knowing that there is ground beef or a roast or a whole chicken or ten in your freezer frees up so much mental space! You can go to the freezer and see that you have ground beef and now you can quickly whip up some tacos. Or you have a whole chicken that you can roast.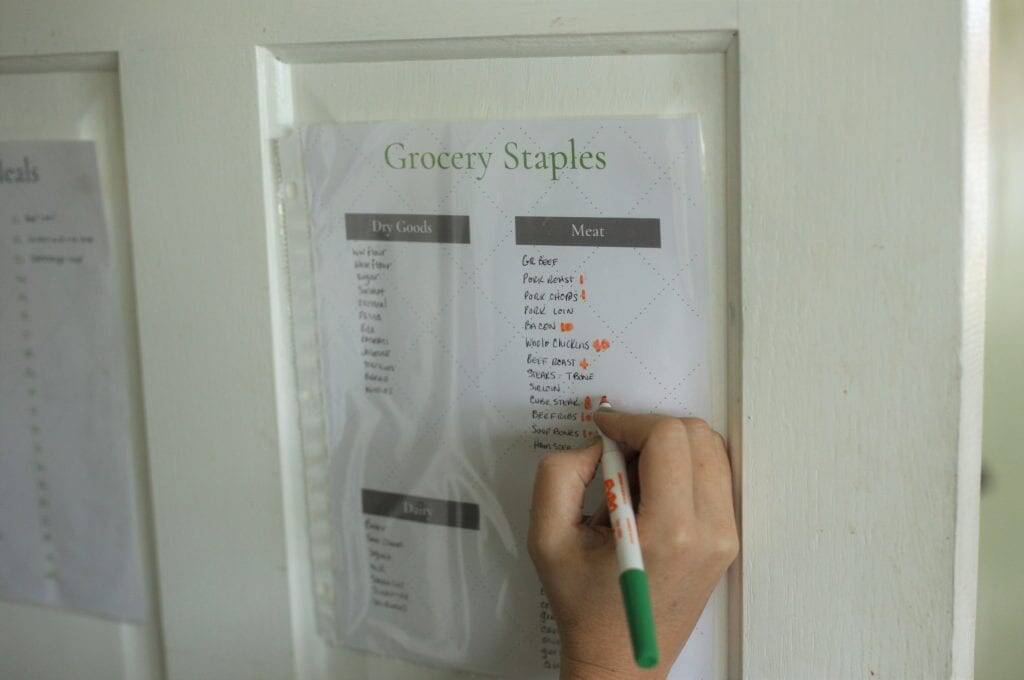 Here is the sheet I made for myself. Feel free to print it for yourself if it would help you! I put these in a protective sleeve and taped them to the inside of my pantry door. For the meat I keep an inventory of what cuts we have in the freezer, at least I do when we are getting low. Right after we have butchered a steer, or some hogs, I don't worry to much!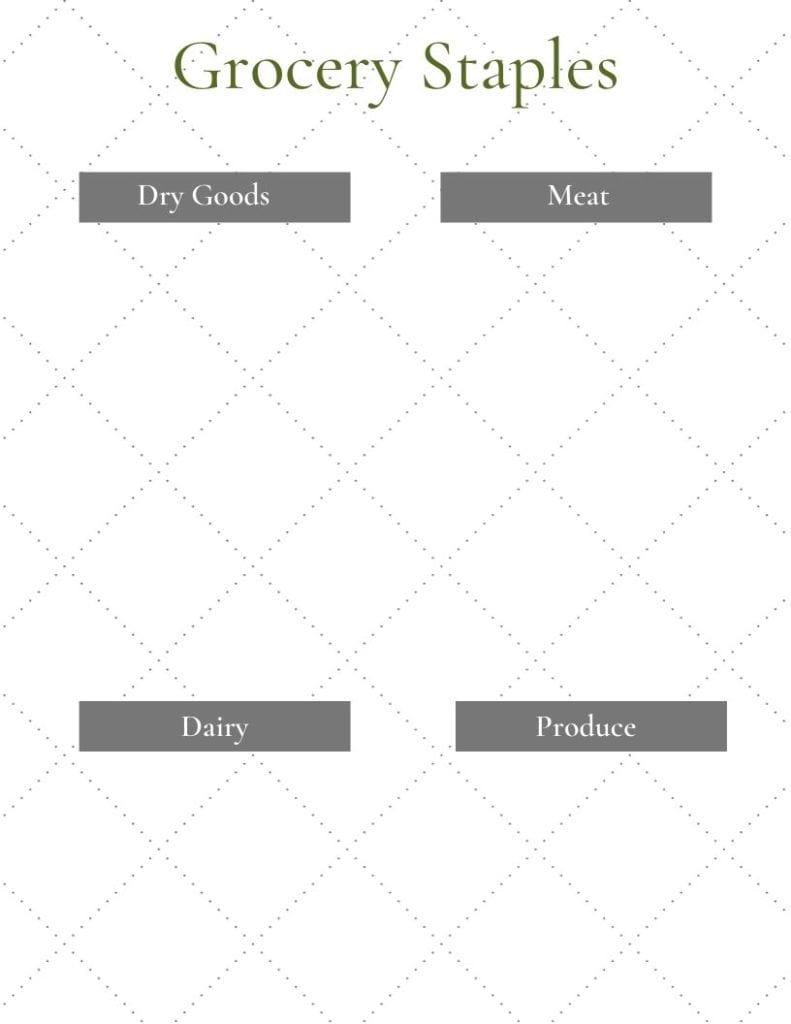 Rule Number 6: Buy an Instant Pot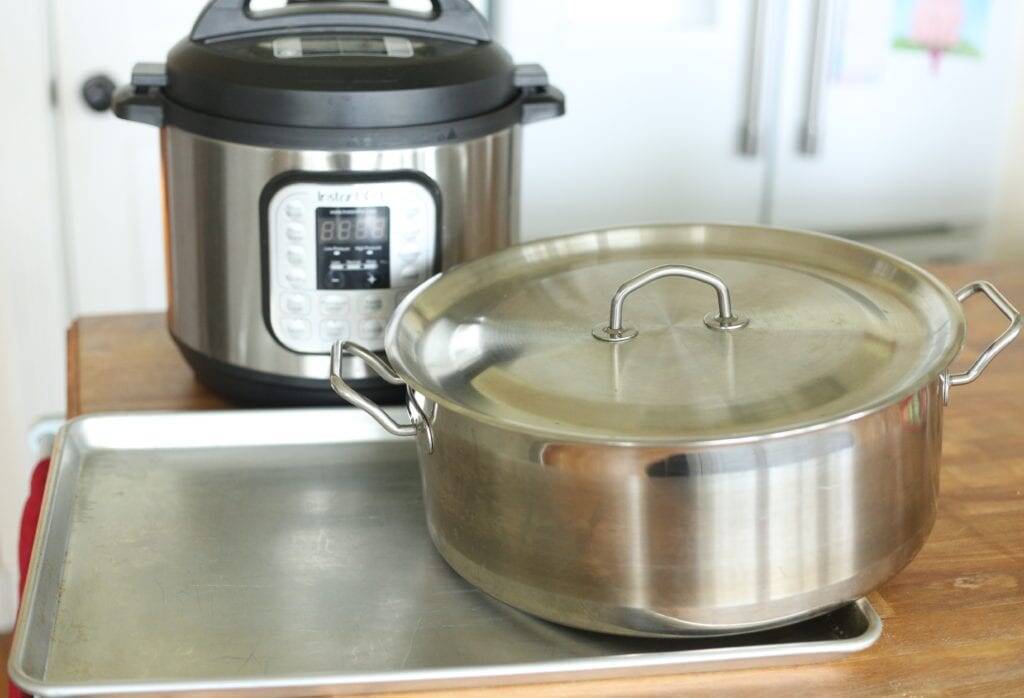 I know, I know, everybody talks about them! I was on the fence until just this year. Being a rebellious heart, I refused to buy one just for the simple fact that everyone was buying one. Well, guess what? I was wrong! Just the other night I told my husband that I had no idea I would use the thing as much as I do. I use it like–nearly everyday! Here are a couple of posts I have written about my Instant Pot. You can read them here and here. Please note, they are not complicated to use AT ALL. Seriously, it is super easy.
Why do I use it so much?
Recently I made rice in it…total rice game changer! My rice has always always been a bit sticky. Actually, my family has grown to like it that way, so they were a little surprised when I served perfectly fluffy rice the other night! It really turns out great, and you don't have to watch it on the stove and worry about it burning….not that you or I would do that!
The main reason I use it so much is because of the title of this post…I am a lousy meal planner. I don't think about food that much, and it it is often three or four o'clock before it hits me that I need to feed 11 people for dinner! You would think this would occur to me earlier, but usually it just doesn't….I mean there are pillows to be made and children to homeschool.
In the Instant Pot, a whole frozen chicken can be cooked in 1 hour! The same with a frozen beef or pork roast, or frozen ribs! It is truly a lifesaver…or dinner saver rather! I shred the meat from the instant pot, and make things like pulled pork or bbq chicken sandwiches. It is also great for any dish like curry chicken.
Rule Number 7: Allow yourself some cheats
The truth is, life can get really busy. While I do my best to serve my family healthy, nourishing, made-from-scratch foods, life still happens. Allow yourself to find one or two convenience foods that you feel comfortable serving your family in a pinch. I will go ahead and share with you what mine are and you can feel free to judge away…my conscience is clear! Ha!
The Telling of my Dirty Secrets
First up on the list is Frozen Gortons Fish Fillets. Please don't tell me about how bad these are. I don't want to know. I am sure there are bad fats and other things in the breading. We don't eat these everyday or even every week or month, but my family likes them and they are tasty. This is a quick, easy meal to pop in the oven when I have been gone all day with appointments or have been busy with projects. I serve them with french fries, tator tots, maybe mac-n-cheese, and some raw veggies. If you know of a healthier brand, feel free to tell me in the comments. Just remember, I live in the middle of no-where and have very limited shopping options.
Pre-made Pizzas. Homemade pizza is not difficult to make, and we do it quite often. However, there are days when I have been out grocery shopping and making dinner when I get home seems like an insurmountable task. Those are the days that I allow myself to bring home a Sam's Club or Walmart or Aldi's Pizza. It's ok! My kids think I am a hero, and I got dinner on the table. That is a win in my book!
Rule Number 8: Winter is for Soup and Stew
All I can think of making in the Winter is soup or stew. We eat some version of it at least 2-3 times a week. It is super forgiving. Just toss in the pot what you have on hand. It almost always comes out tasty! Not to mention nourishing and filling. I know it's not for everyone, but as long as the outside temperature is below 70 my family is receptive to soup!
Rule Number 9: Learn to Multiply
If I do follow a recipe, I always always multiply it by four. This usually goes for baking too, although things like cookies are usually only doubled. This way we always have enough, and hopefully some leftovers for lunch.
Here's my list of Meals
I thought I would share my master list of simple meals that I make regularly. By the way, this is just what my family likes. Everyone's family is different. I often read other people's meal plans and feel like a loser because I can't even identify what some of the words mean. Remember, don't compare your meals to another family's meals. I only list these here so you can maybe grab an idea or two. Also, share in the comments what your family's favorite meals are. Maybe I can come up with a new favorite around here!
-Tacos
-Enchiladas-usually chicken
-Pork Burritos
-Meatloaf
-Gyros-chicken- sometimes with homemade pita bread, sometimes with store bought. (Mel's Kitchen Cafe has a great pita flat bread recipe…I actually like lots of her recipes)
-Spaghetti
-Lasagna- Chicken and Spinach or Regular Italian (I really only make this maybe twice a year)
-Chicken and Rice casserole
-Roasted Chicken
-Oven Fried Chicken
-Cubed Steak with Mashed Potatoes and Gravy
-Instant Pot Meat served with a starch and a veggie
-Chicken Curry
-Tarragon Chicken Salad Recipe here.
-Homemade Pizza
-Pizza Rolls- Mel's Kitchen Cafe Recipe again for these. We love these for busy basketball game nights. They travel well in the car.
-Quiche
-Eggrolls
-Fried Rice or some version of a rice bowl with a meat and a bunch of veggies and sometimes fruit tossed in. Our favorite is Pork Fried Rice. I dice up some cooked pork chops and add those into the rice along with peas, carrots, pineapple chunks, apple chunks, onions, zucchini (if no one is looking) and an egg or two. Season with soy sauce or brags amino acids and you have a filling and crowd pleasing meal.
-Soups- Creamy Chicken and Wild Rice Soup, Green Pepper Soup, Chicken and Dumplings, Chicken and Noodles, Potato Soup, Beef Stew, Cheeseburger Soup, Homemade Tomato Soup, Corn Chowder, Tortellini Soup
-Summer Time is for the Grill–Chicken, Hamburgers, Brats.
Common Easy Sides
I don't complicate dinner with fancy side dishes. For vegetables, I almost always steam or roast them. Nearly every vegetable is delicious roasted. I learned this from my friend Cara. I steam green beans, but almost always roast the following:
Asparagus, Brussel Sprouts, Broccoli, Sweet Potatoes, Carrots, White Potatoes, Cauliflower, Beets, Peppers, Onions. Just put some oil on your sheet pan, sprinkle the veggies with some salt or seasoning and roast them at 375 until they are brown and tender.
Dessert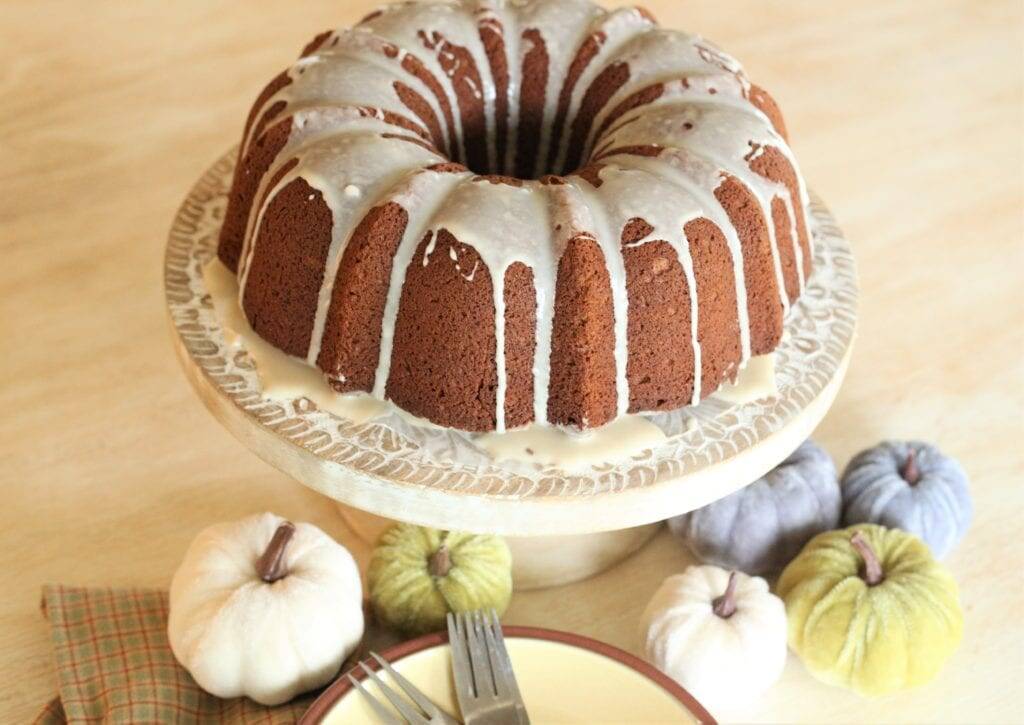 This is only once a week at our house. Sunday is dessert day. I try very hard to limit our sugar intake. Watching for hidden sugars in snacks and cereal is one way we do this. The other way is taking only one day a week to indulge. Then we don't feel totally deprived, but we also eat far less sugar this way. It's also one less thing to think about for dinner!
Need More More Meal Organization?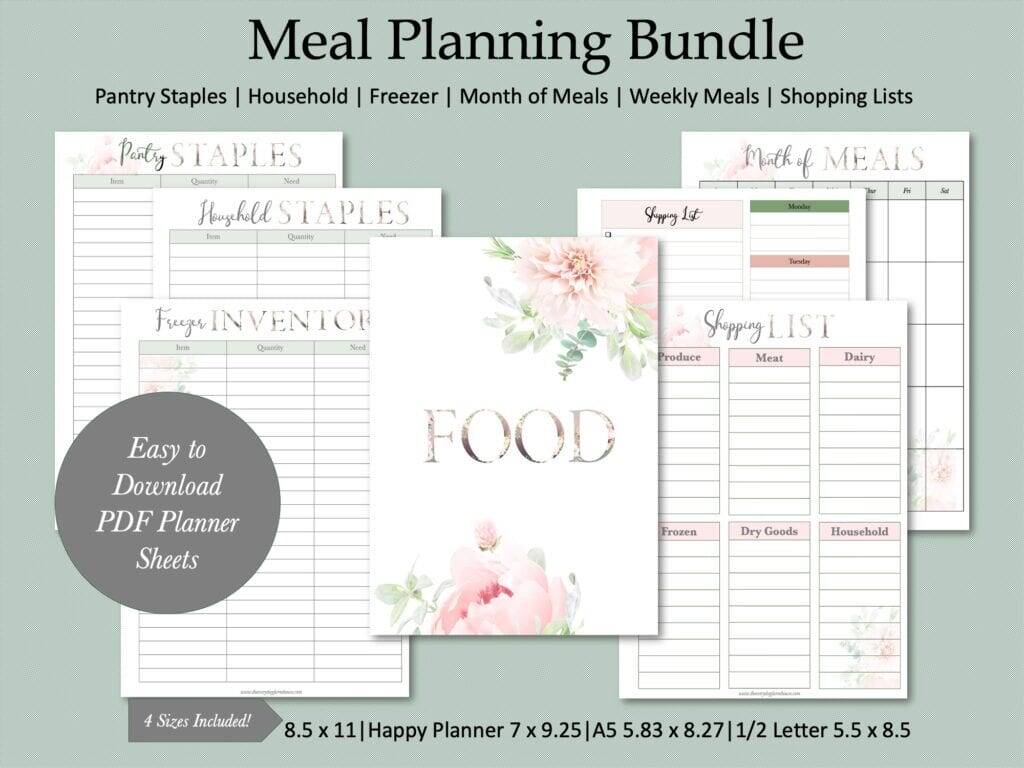 You can find this meal planning bundle in my Etsy Shop
Thank you for Stopping By!
I hope this post helped you if you struggle with getting dinner on the table every night. It can feel overwhelming, but hopefully by breaking it down into steps you can conquer dinner as well!
Pin for Later!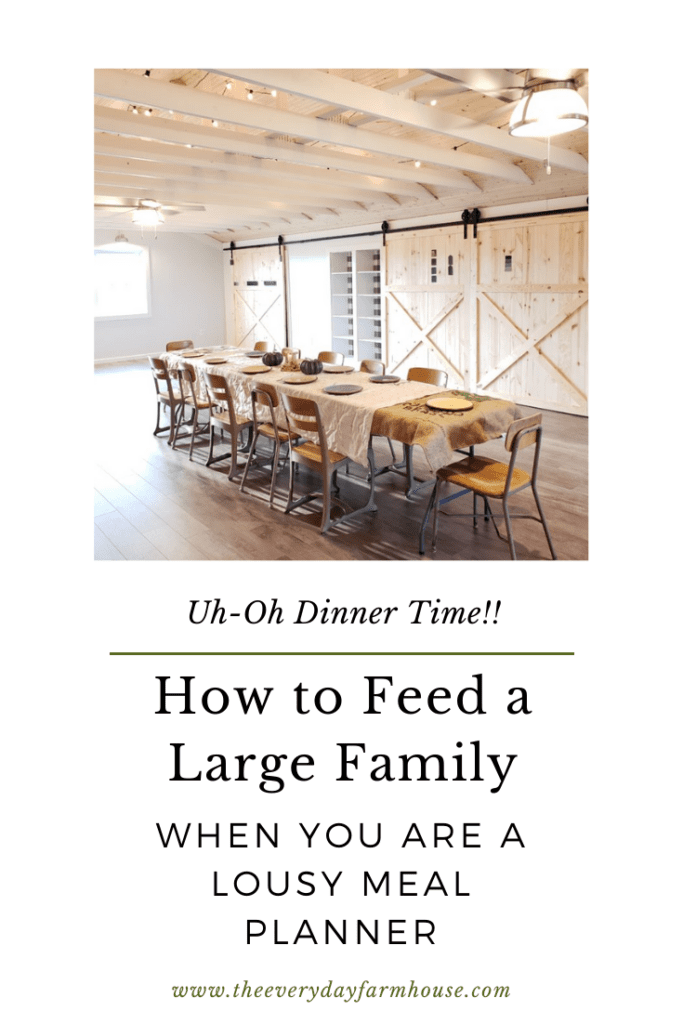 –