Nourishing and Easy Egg Casserole
In this post, I share a recipe for a nourishing and easy egg casserole. It is very versatile, and you can add in whatever your heart desires! This post may contain affiliate links.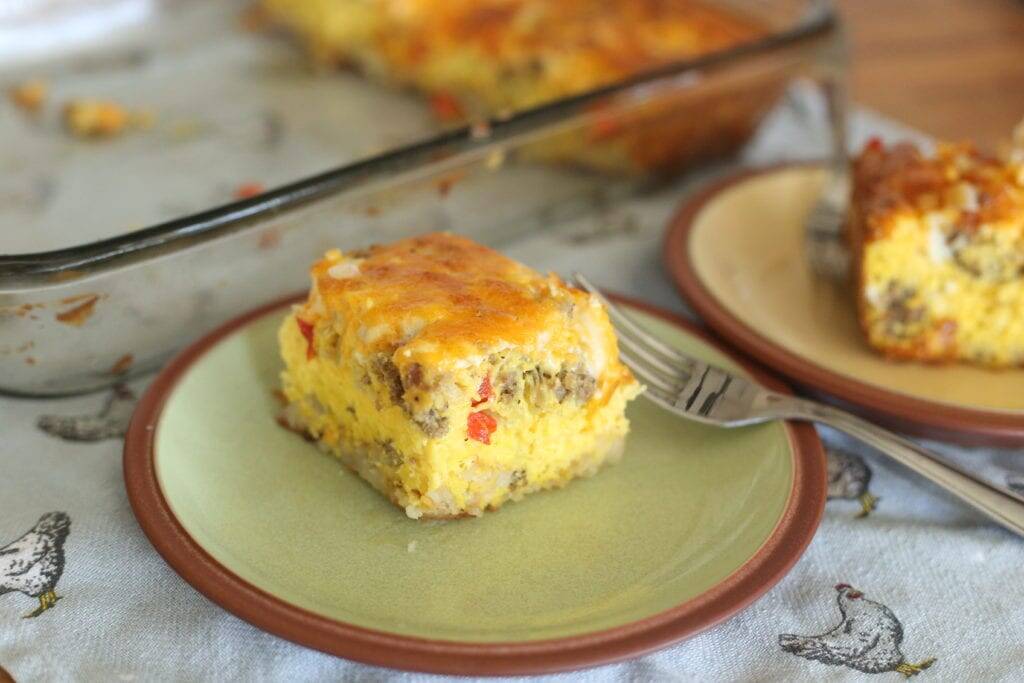 A Recipe?
So, if you knew me in real life, or especially if you lived in this house with me, you would know that I don't really use recipes. I think of meals all the time that I could post on here, but I don't really have a recipe for it. Most of the time I just kind of make stuff up as I go along. I do a lot of cooking with what I have on hand, without a lot of planning ahead of time. I'm what you call a lousy meal planner. I'm not a foodie and often find preparing meals to be a bit of an irritation or an interruption to an otherwise nice day!
This "recipe" is just something that we threw together one morning with things we had on hand. It's very forgiving, you don't need to be precise and you can make it in a much smaller amount than what I posted here. I think you will find this very tasty and easy!
Why We Love This
This nourishing and easy egg casserole comes together very quickly and is a total crowd pleaser at our home! We like to make this for Birthday breakfasts, or if I am being a lousy meal planner. The sausage doesn't have to be thawed! You can quickly brown the sausage even if it's frozen.
This will be what we throw together to have on hand after the birth of our next child. This has protein and carbohydrates which makes it nourishing and satisfying.
Step 1
Preheat the oven to 375, then brown a roll of sausage. When it's nearly done, toss in some chopped onion, pepper and garlic. The sky's the limit really–you could add any veggie that you like! I think spinach is delicious in this as well. How about some shredded zucchini? Whatever you like!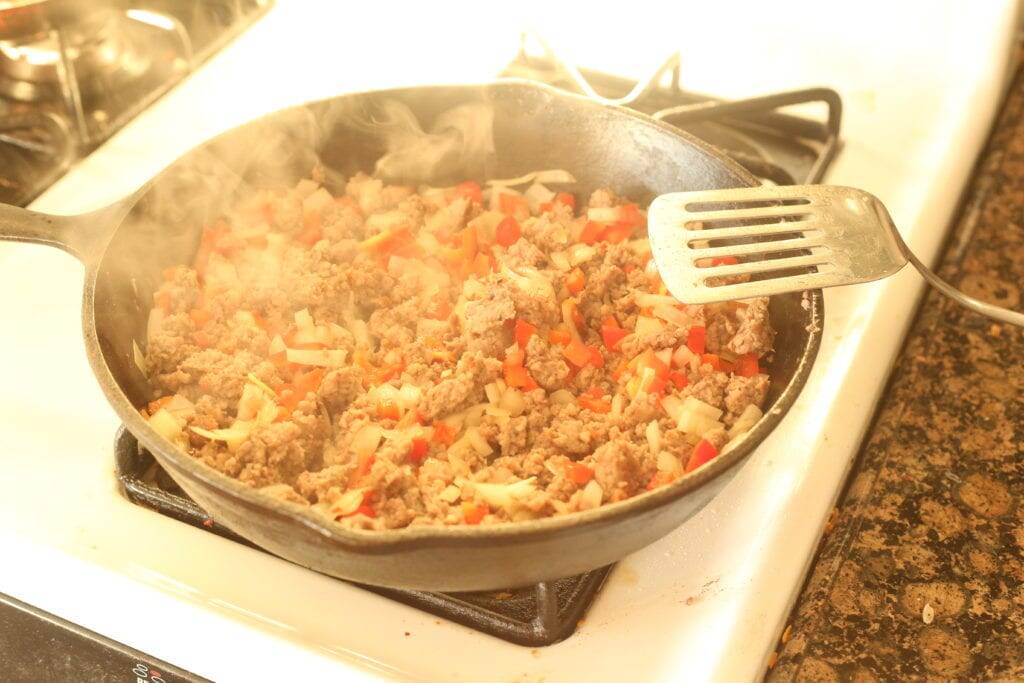 Layer Some Hashbrowns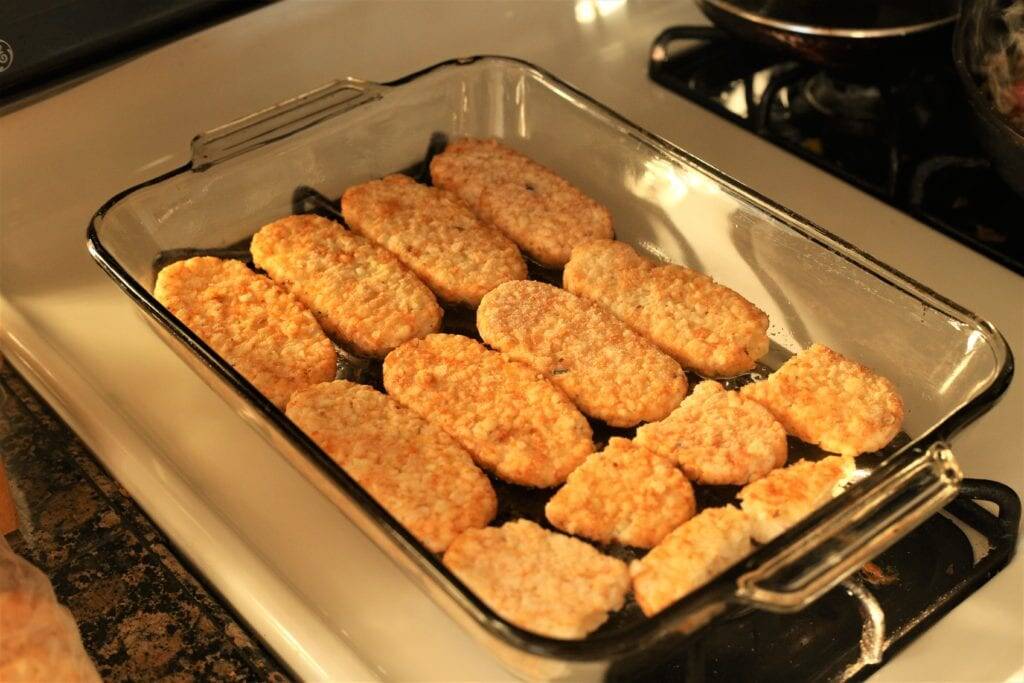 Next, layer the frozen hashbrown patties in the bottom of a well greased 10×15 baking dish. Of course, you don't need to make this much. You could use a smaller baking dish and use less hashbrowns. We like to put these in the oven to brown a bit while we mix up the rest of the ingredients.
Whisk Some Eggs
Next crack 25 eggs into a bowl or large measuring cup. Whisk these thoroughly with a fork or whisk. Add in about a cup of milk. Whisk this into the eggs. You can add in the cheese, but this is not necessary if you are dairy free, we just like to add about two cups of cheese. Set aside.
Start Layering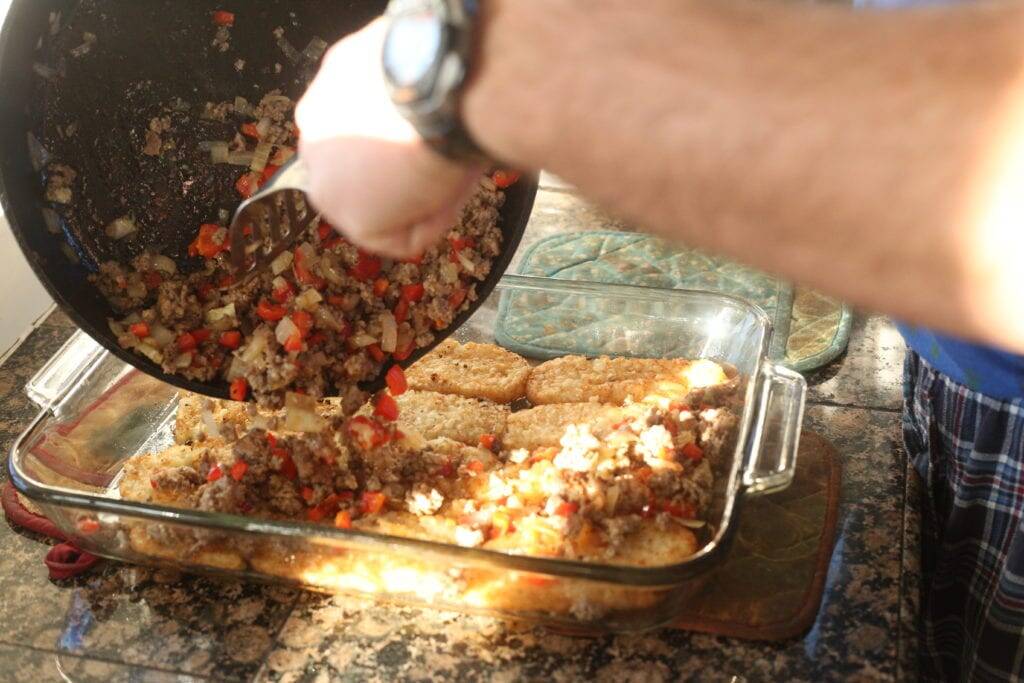 Once the hashbrowns are nice and brown, take them out of the oven and start your layering process. We start with the meat and veggies.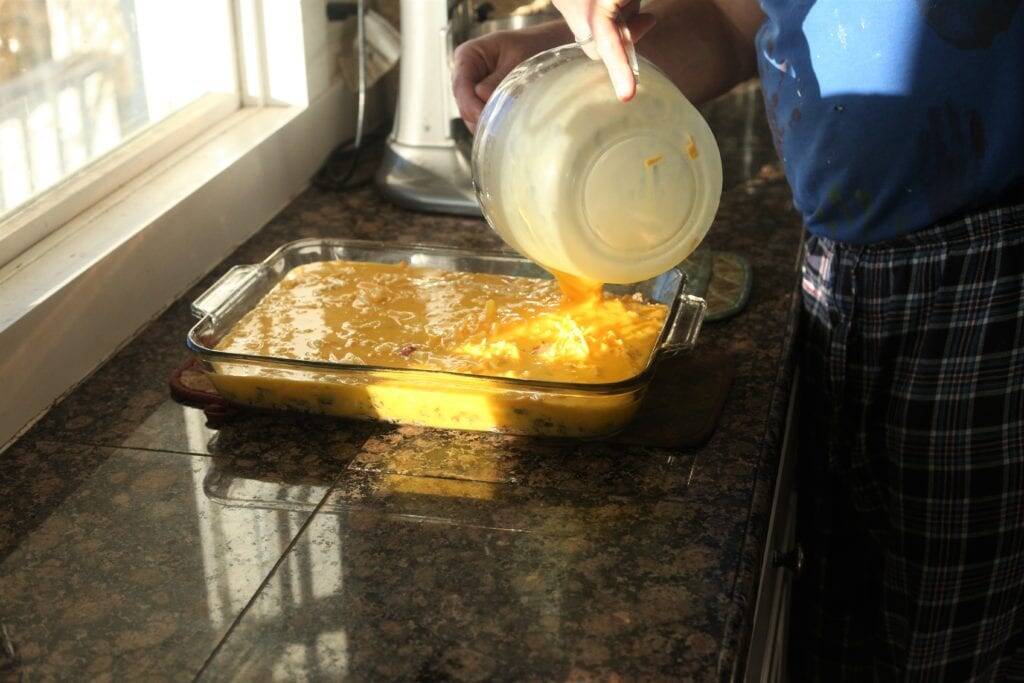 Next, pour the egg/cheese mixture over the top of the hashbrowns, meat and veggies. If you like, you could sprinkle some extra cheese on top. Lastly, bake in the oven for 30-45 minutes until the center is set and the casserole is golden brown.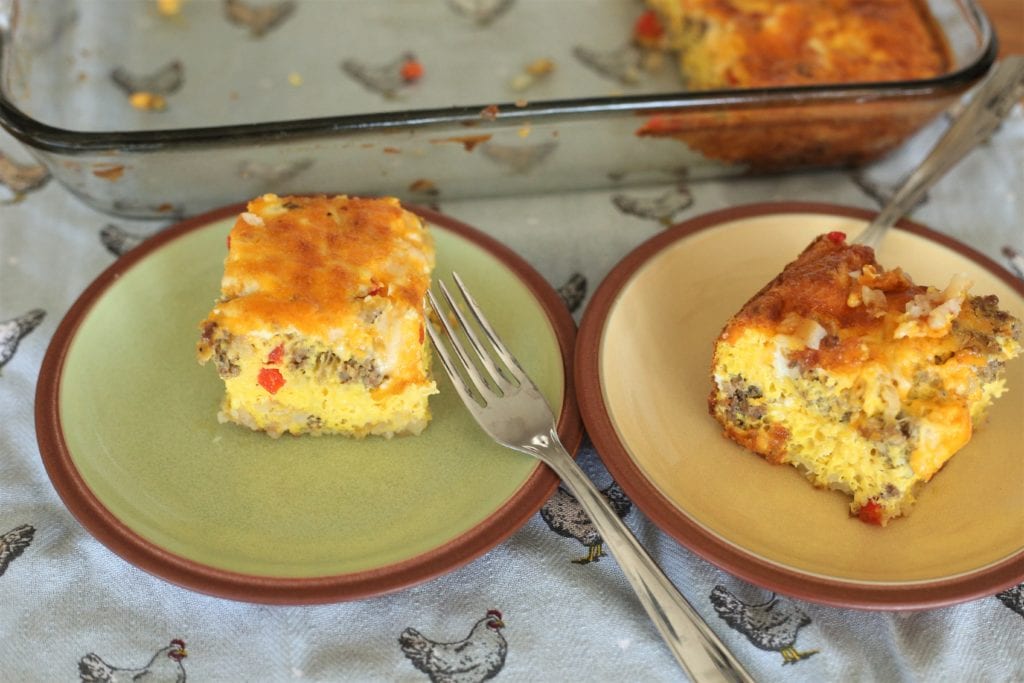 Easy Egg Casserole
A super simple egg casserole, perfect for a special breakfast, or for a quick throw together dinner. You can add whatever veggies you enjoy and easily modify the amount.
Ingredients
11-12

Frozen Hashbrown patties

25

eggs

1.5

cup

milk

1

roll

breakfast sausage

1

red pepper

1

onion`

1

clove

garlic

2

cups

cheese

Salt and Pepper

A few sprinkles of each
Instructions
Preheat the oven to 375°. Add about two tbs. coconut oil to the bottom of an 11×15 baking dish. Layer the hashbrowns in the bottom of the pan. Let brown in the oven while you prepare the other ingredients. Brown a roll of breakfast sausage, and when it is nearly done, add in the veggies. Cook until the veggies are softened and the onions are translucent. Drain the grease from the sausage. Set the pan aside. Whisk 25 eggs with a cup and a half of milk. Sprinkle in some salt and pepper. Add in a cup of shredded cheese. We used cheddar. Next, remove the hashbrowns from the oven. Layer the sausage and veggies on top of the hashbrowns, then pour the egg mixture over the sausage and veggies. Sprinkle extra cheese on top if desired. Bake at 375° for 30-45 minutes, or until the center is set and the top is golden brown.
Pin and Share!