Homemade Organic Hot Chocolate Mix–A Great Gift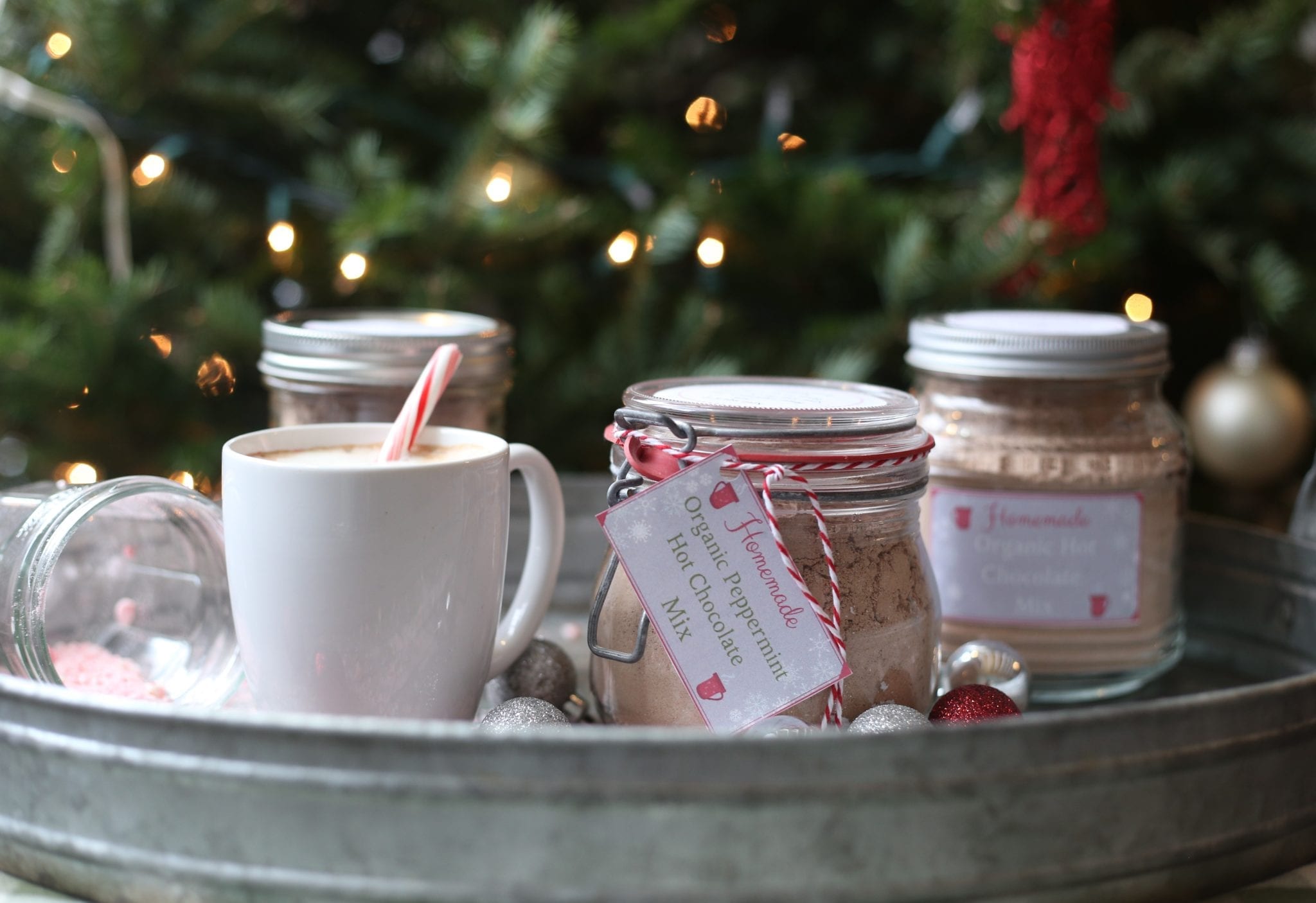 In this post, I share my recipe for homemade organic hot chocolate mix. This is the most wholesome version I could come up with. I modified an old recipe to come up with this Organic Homemade Hot Chocolate Mix.
A More Wholesome Hot Chocolate Mix Needed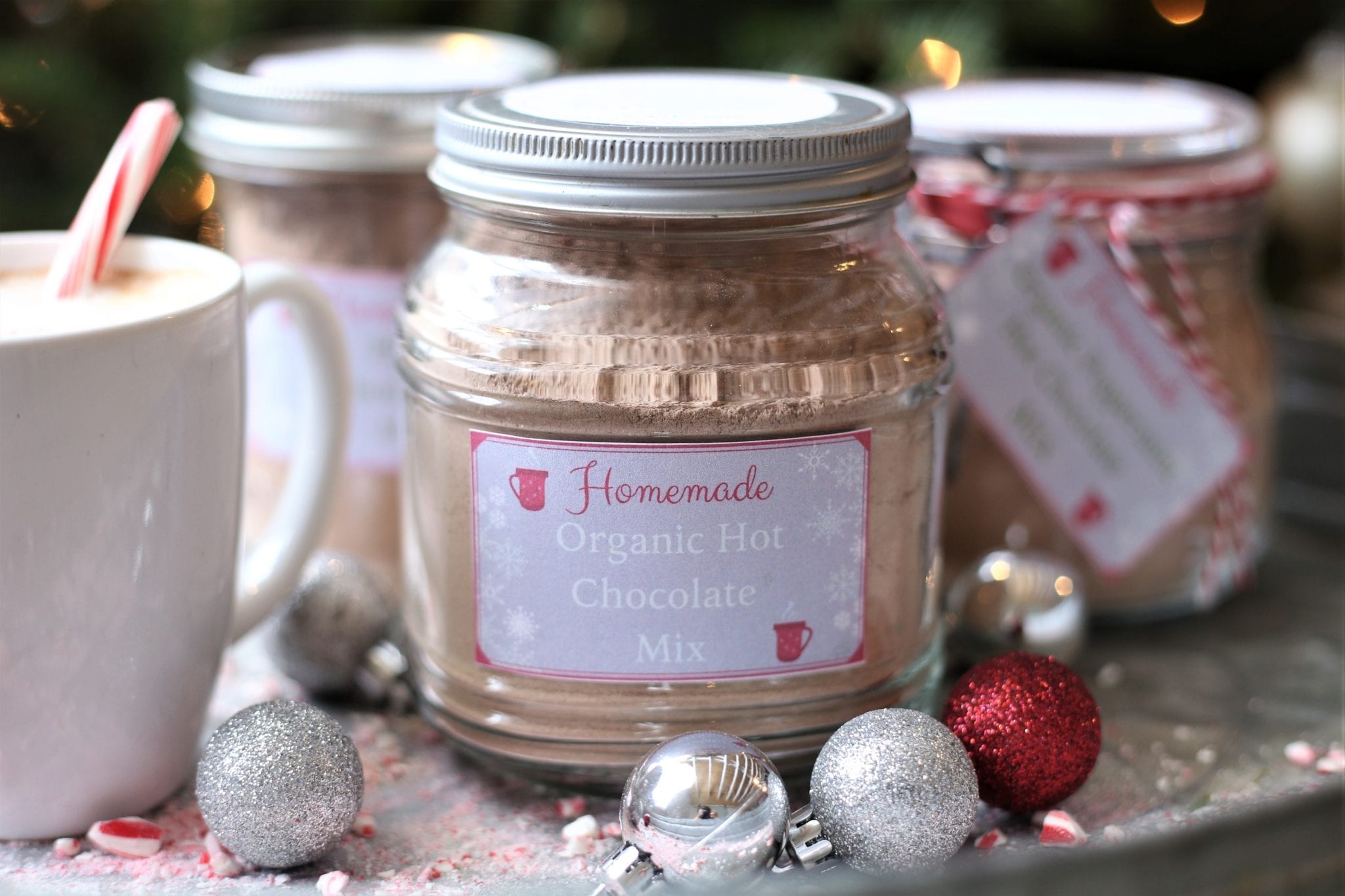 Years ago, a friend and I would get together and make lots of homemade cookies, truffles and batches of hot chocolate mix. We packaged everything very festively and gave our goods as gifts. Admittedly, the hot chocolate mix was outstanding! Everyone that received it raved about it and wanted more!
I thought I would share the recipe here, but when I sat down to write this post, I realized that I was no longer comfortable with some of the ingredients. Nesquik, Carnation Nonfat dry milk and non-dairy creamer could no longer be included with my recipe. So, with the help of my taste-tester kids, I set out to make a healthier version of this recipe.
This is not Swiss Miss Hot Cocoa Mix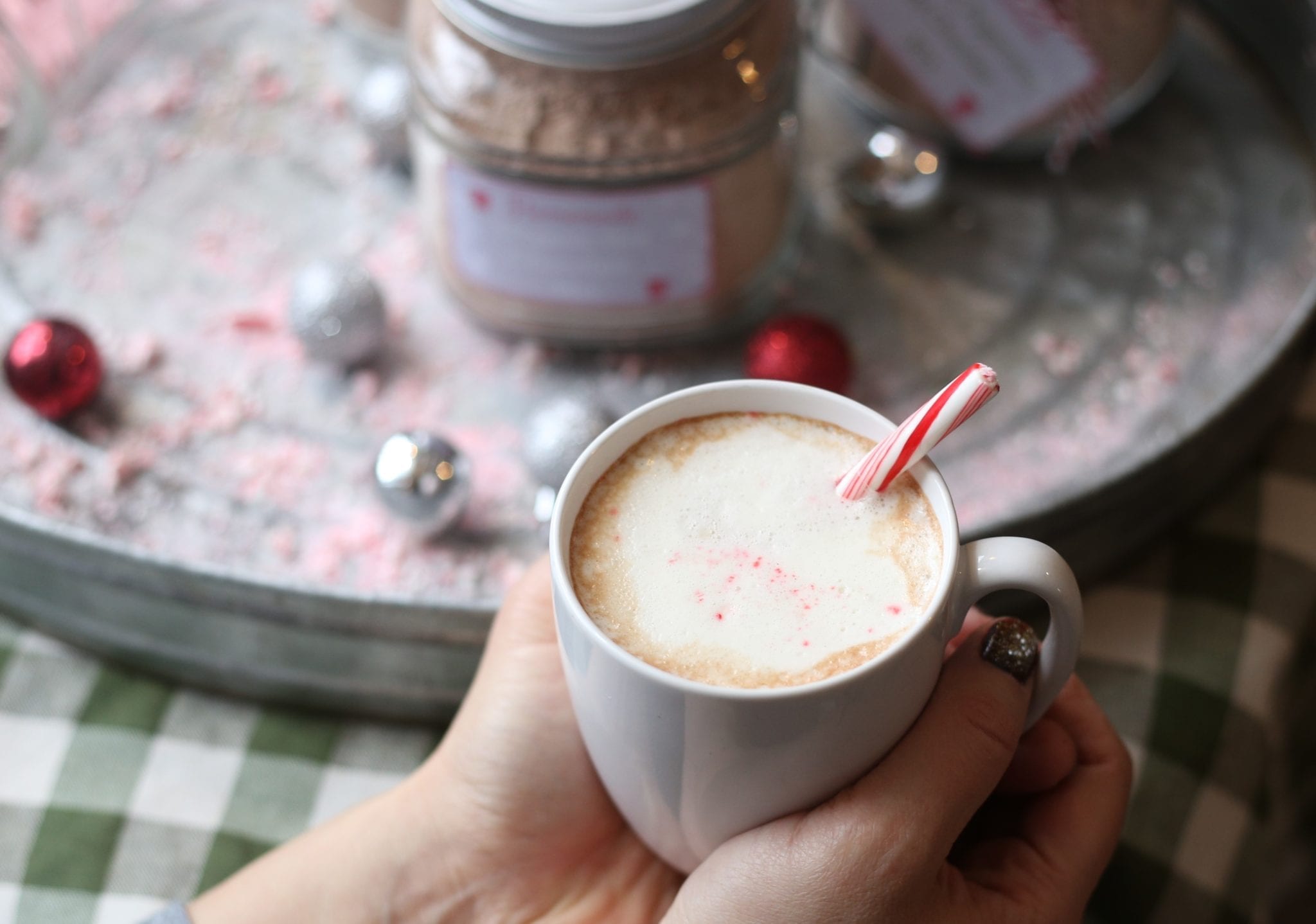 "This tastes real!" That was my husband's review of it. It doesn't taste like the fake hot chocolate mix. The flavor is rich, chocolaty but not overly sweet. The coconut cream does add the slightest hint of coconut flavor, but it is not overpowering at all. If you would like the coconut flavor to shine through more, you can decrease the sugar. My kids helped me every step of the way and they have approved the final taste! They are brutally honest reviewers by the way!! I am drinking a cup as I write this, and I have to say…it's pretty delicious. I am having it with a bit of crushed candy cane and a dollop of whipped cream!
Not an Organic Purist?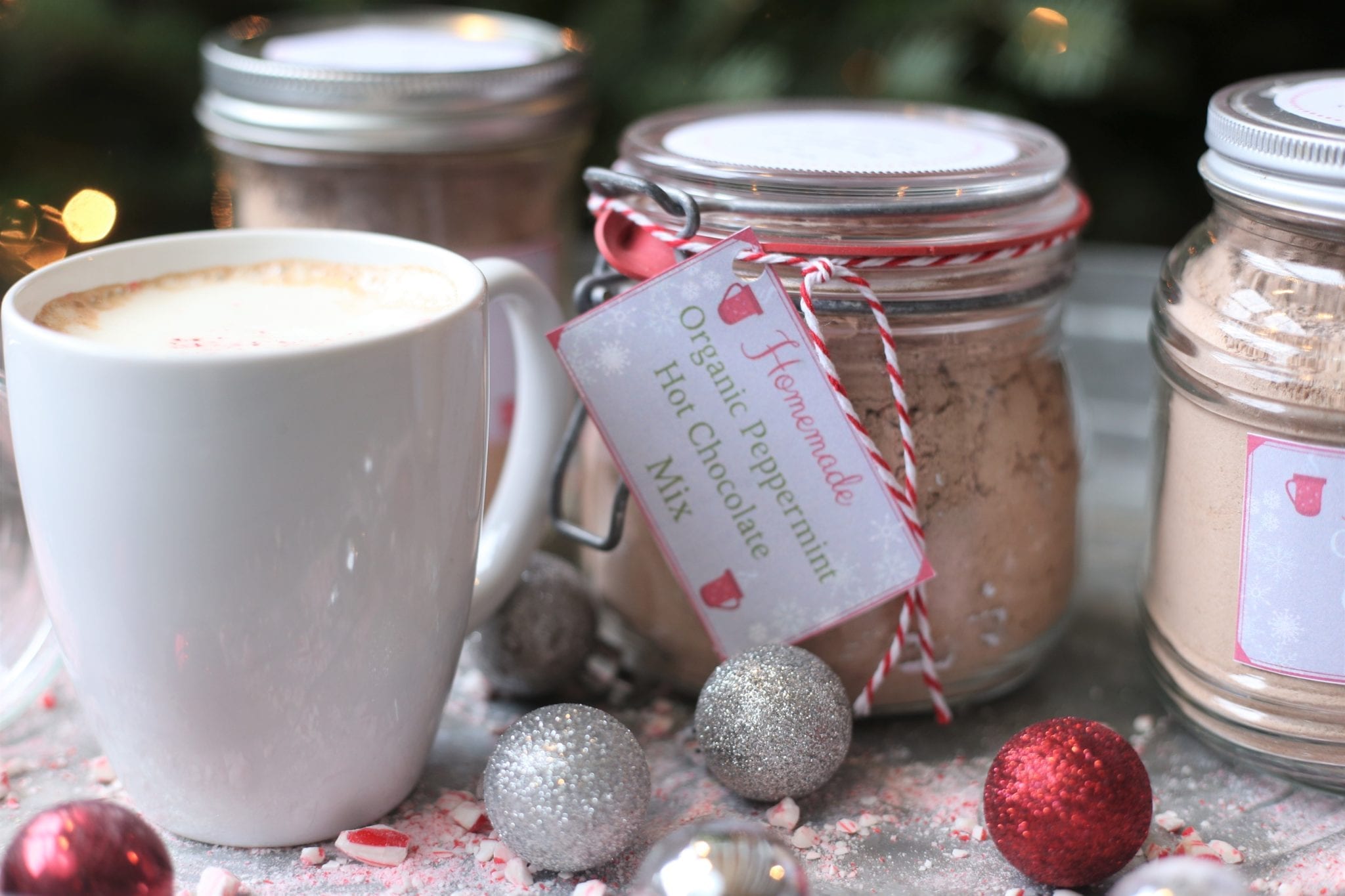 If you are not an organic purist, that is OK–No judgment here! We do organic when it is available and affordable. Sourcing all organic ingredients certainly adds to the cost of the hot chocolate. You can easily find these ingredients on Amazon, which is where I got most of mine. A few items like organic powdered sugar and organic cocoa were found at a local bulk food store. If you are fine with non-organic, then you should be able to find almost everything at your local grocery store. I did not pay for organic dry milk because I wanted whole milk. Plus, that option was crazy expensive. I chose this one and it feels like it was a good option.
How to Make a Cup of Organic Hot Cocoa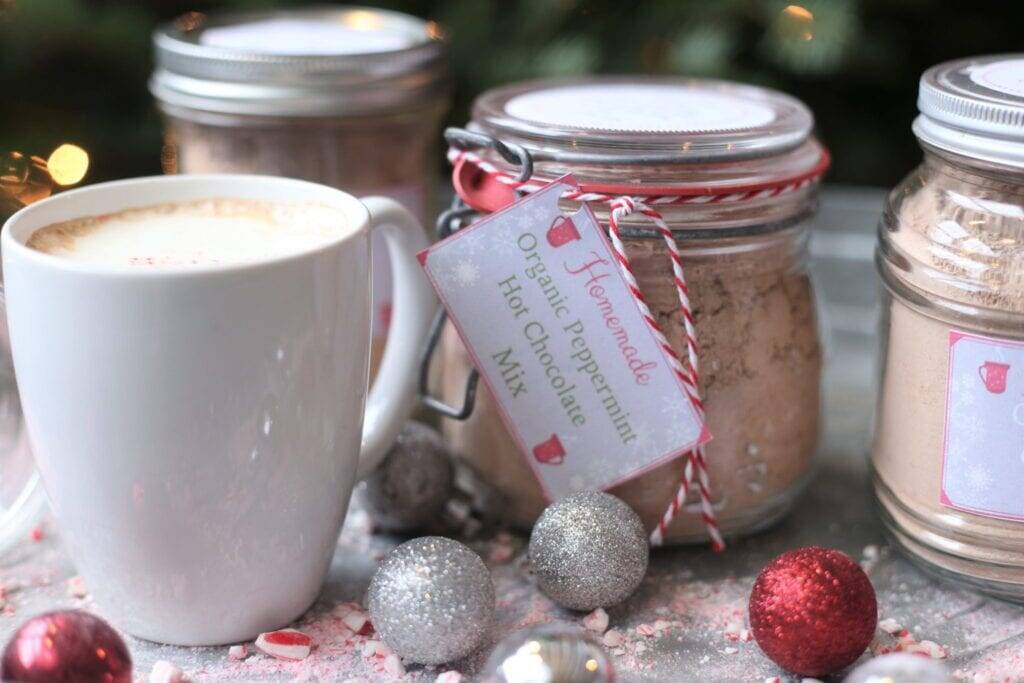 Heat a 10 oz mug of milk. Add in 1/4 cup hot chocolate mix. Stir thoroughly and serve. Garnish with whipped cream or marshmallows. If you have a smaller mug, just add 2-3 TBS of mix.
Add-Ins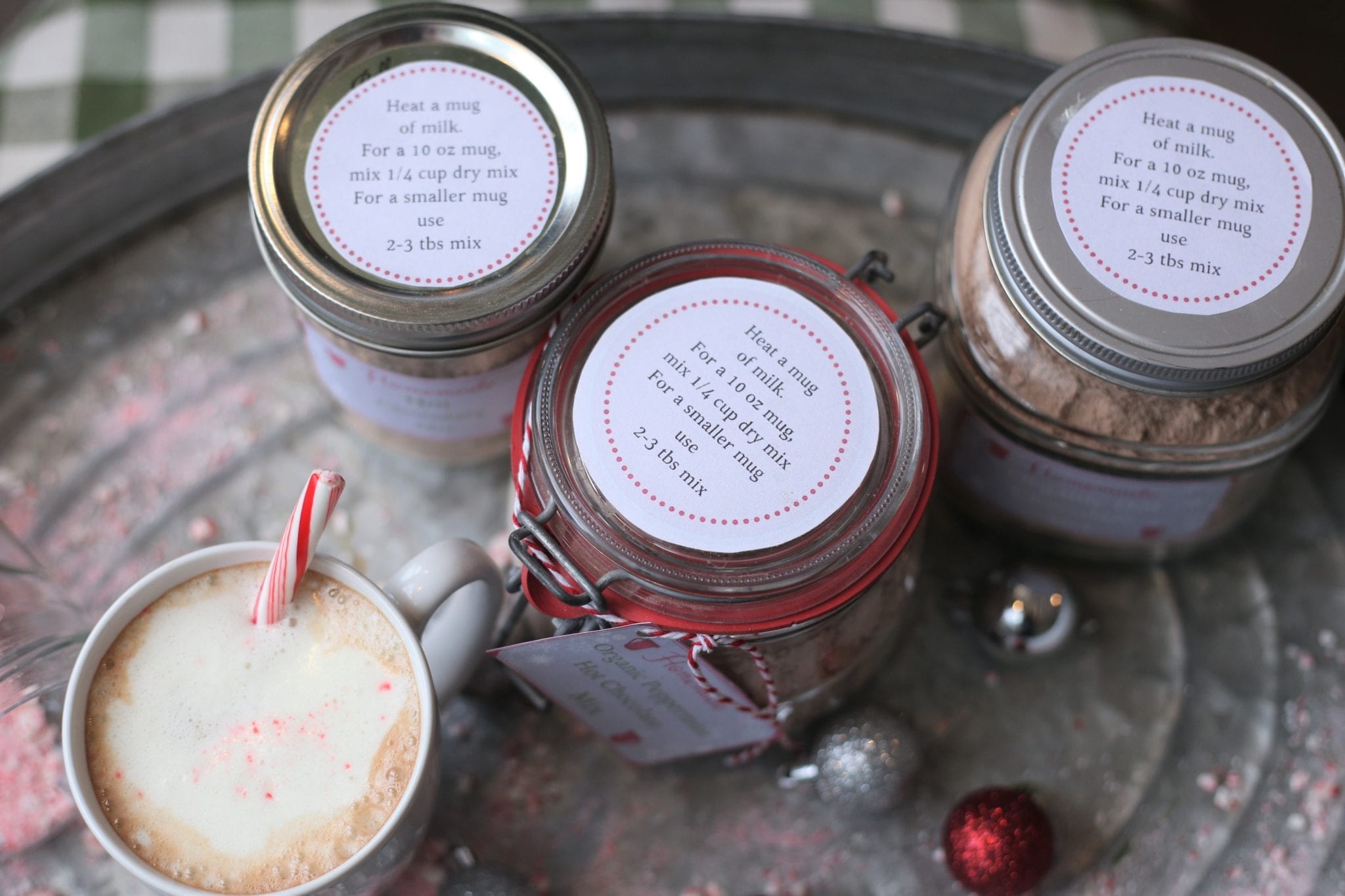 Candy Canes
Back when I used to make the older version, one thing I added to the mix was crushed up candy canes. This makes the most delicious peppermint hot chocolate. I just use a food processor or handy chopper to crush up the candy canes. I would add 1 candy cane to each 12-16oz jar of mix, or you can add more if you like. You can actually find organic candy canes on Amazon, of course they are a bit pricey! However, on something that I am doing for a gift, I am willing to splurge a bit! If you add in the candy canes, you could decrease the sugar amount in the recipe.
Instant Coffee
Adding instant coffee grounds makes this like a mocha, add in the crushed candy canes and it's a real treat!! Here is an organic instant coffee option.
Cinnamon
Add about two tsp of cinnamon to each 12-16 oz jar of mix. This adds an unexpected, but rich and satisfying flavor!
Printable Labels for Organic Hot Chocolate Mix
Of course I added cute printable labels for you to use. I made several options. Organic, Peppermint Organic, Regular Hot Chocolate and Peppermint Hot Chocolate. That way you can make it however you are comfortable and have a label.
These are free for anyone this time! No need to subscribe to receive them. It's my Christmas gift to YOU!! Print these on Full sheet adhesive label paper and cut them out. Or, you can print them on card stock and attach with a cute ribbon or twine.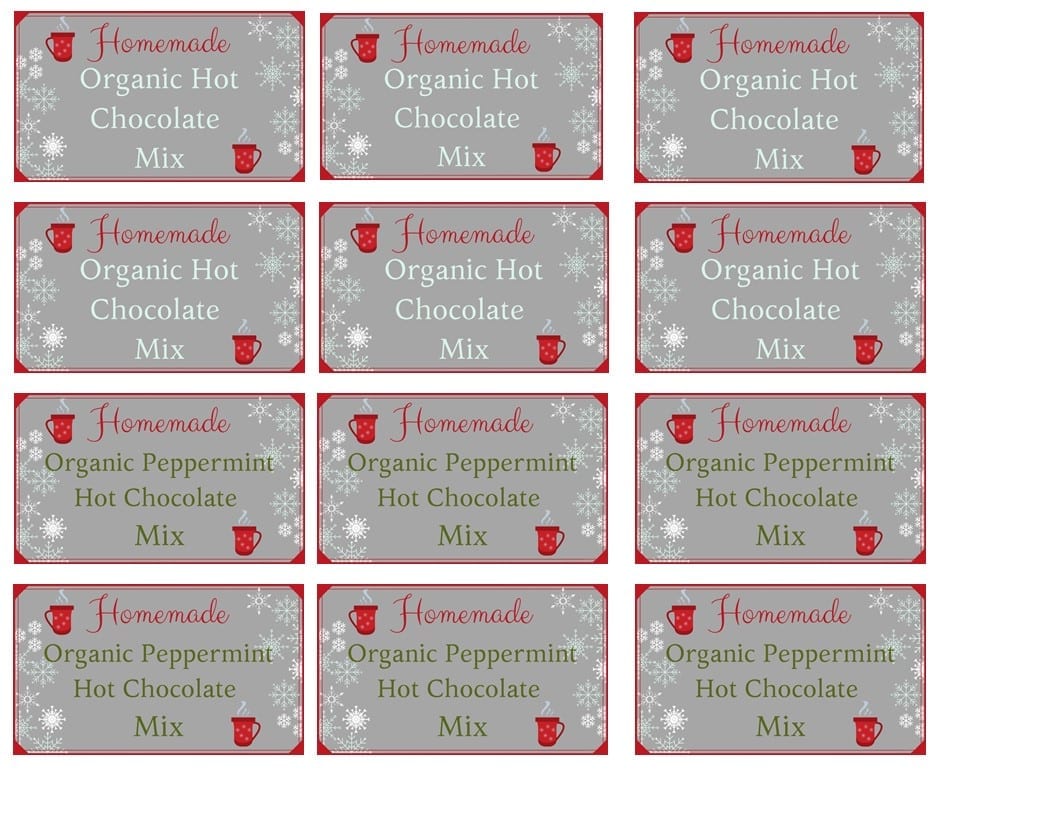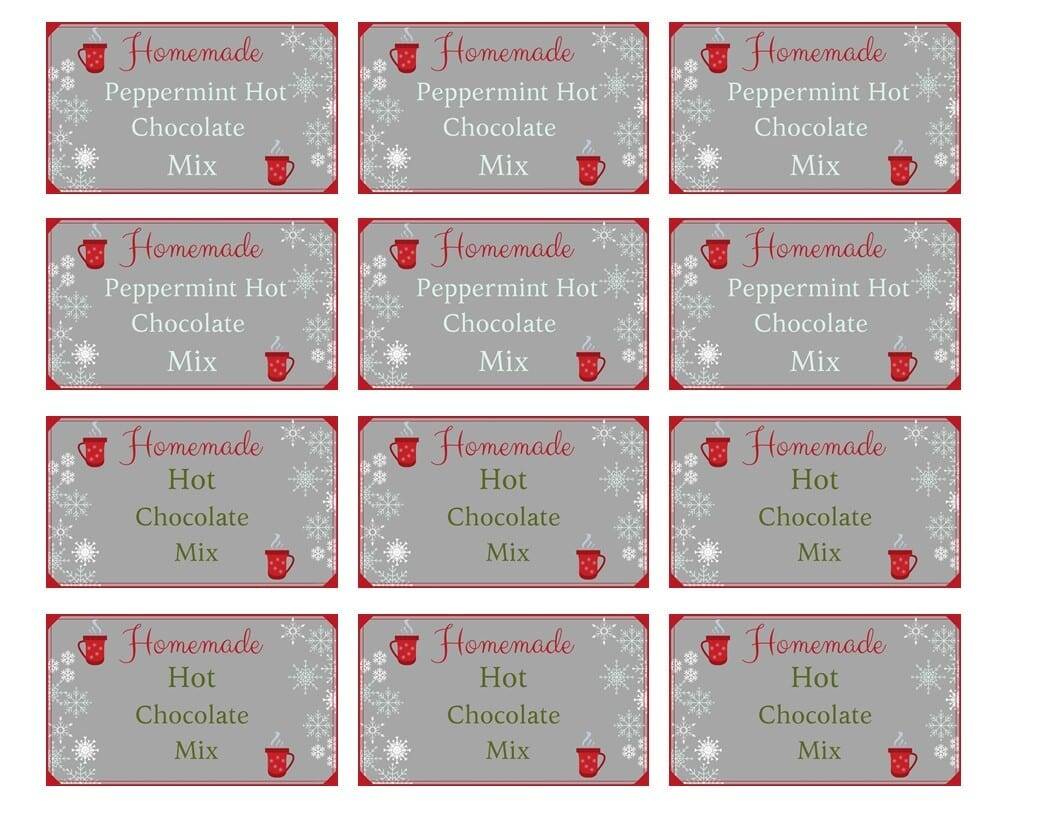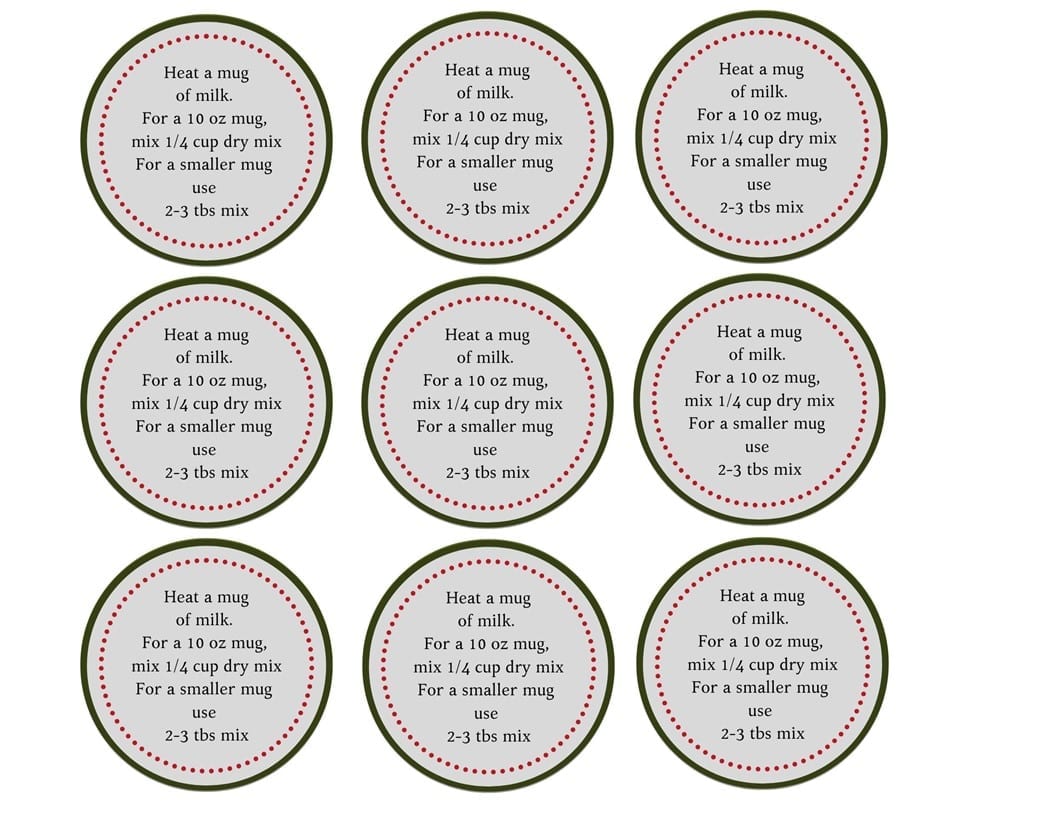 Huge Batch for Gifts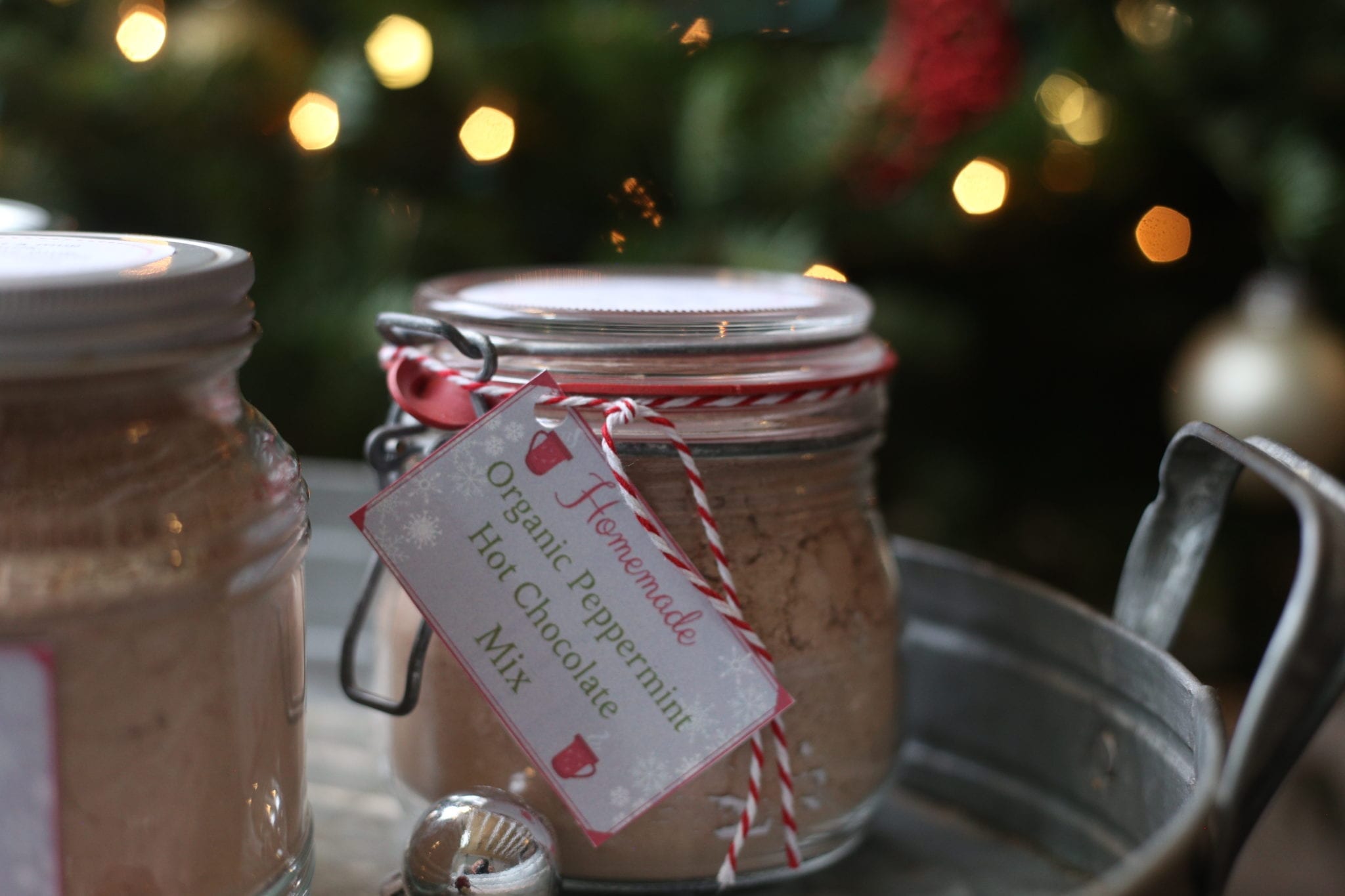 The cost may seem high at first, however, this is a huge batch of hot chocolate mix. You will yield about 12, 16oz jars of hot chocolate mix. I love to keep these on hand for neighbors, hostess gifts, or that unexpected guest.
Here's What you'll Need for a Large Batch of Hot Cocoa Mix
7 cups of organic powdered sugar
8 Cups Organic Dry Milk or this Whole Milk Option
1 lb (approx 4.5) Cups Coconut Cream Powder
6 Cups Organic Cocoa
Printable Recipe Card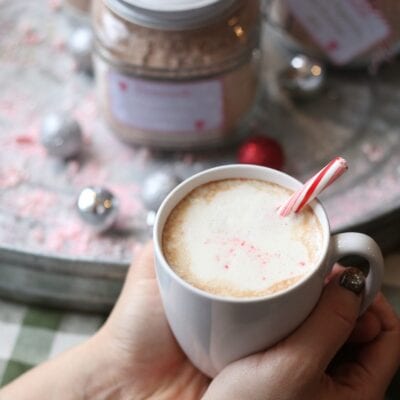 Organic Hot Chocolate Mix
This makes a huge batch of hot chocolate mix. Perfect for neighbor, hostess or teacher gifts.
Ingredients
7

Cups

Powdered Sugar

Organic or not

8

Cups

Dry Milk

Whole Organic, or not

1

Lb

Coconut Cream Powder

Approx 4.5 cups

6

Cups

Cocoa

Organic or not
Instructions
Sift any of the ingredients that may be lumpy into a large pot. Simply dump everything else in and use a whisk to mix it all together. Easy Peasy! Scoop out into whatever size jars you would like. Label and gift away!
Notes
This is a lot of sugar, you can easily decrease the sugar by a cup matching the amount of cocoa.  The coconut flavor comes through more with a smaller amount of sugar.  
Pin for Later!