DIY Simple and Nourishing Lotion Bars
DIY lotion bars are simple to make and are a great gift for friends, teachers, or mothers. I am also giving you pretty labels in case you make your own!
This post contains affiliate links.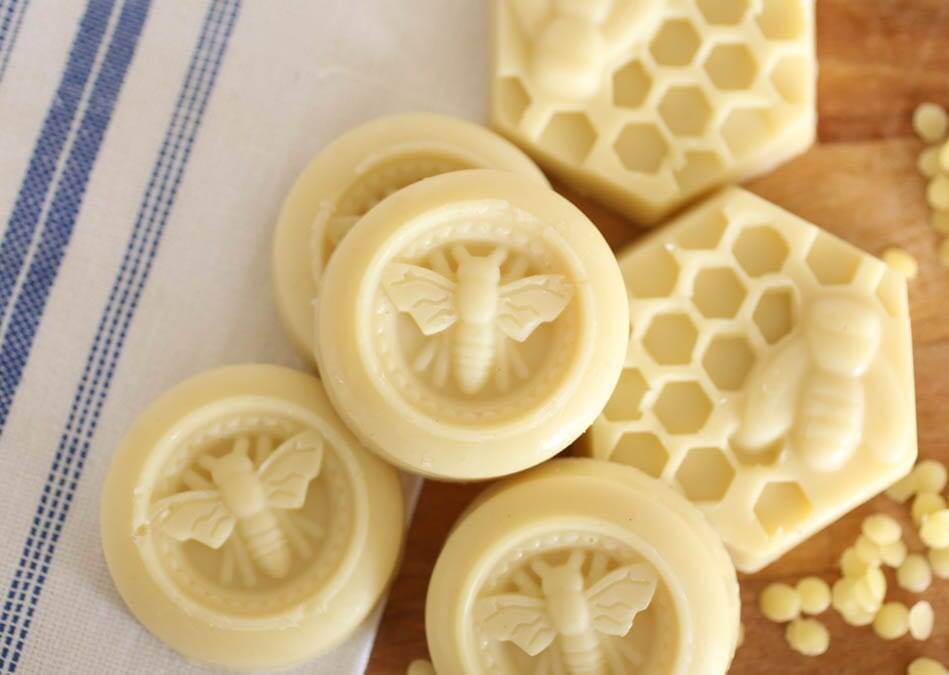 Do Lotion Bars Work?
With coconut oil, shea butter and bees wax, your hands will feel soft, smooth and nourished every time you use one!
Three Ingredients for Lotion Bars
These lotion bars only require three ingredients. I keep these on hand at all times. With Organic Virgin Coconut Oil, Organic Shea Butter, and Organic Beeswax Pastilles, you can make a multitude of natural products. Here at The Everyday Farmhouse, I have recipes for Lip Balm, Udder Balm, Salve, and now, Lotion Bars. All of these items make wonderful handmade gifts for your friends and family!
The upfront cost of buying all of the ingredients may seem like a lot, but you will be able to make many lotion bars or any other thing you want to make with these three main ingredients! The tins are so handy for storage and gift-giving too! I wish I was a math person because then I would wow you with how much each lotion bar actually costs, but alas…I am not that organized or mathematical!
Make Your Lotion Bars Special with Molds
If you are wanting to give these as a gift, I suggest getting some silicone molds to make them extra pretty. I just bought these bee molds and they are so lovely. I also got a box of these little tins to put them in, and I made the labels for putting on top. The tins are 2 oz. The honeycomb molds are quite a bit bigger than I thought. They are adorable, but you would need a bigger 4oz tin to put those in, or you could just put them in a zipper baggie.
How to Make DIY Lotion Bars
This is really the simplest thing to make! I like to use a little crockpot for melting my wax and oils. I only use it for this purpose, so I never have to clean out the residue. You could also use a double boiler and designate a cheap pot or bowl for this purpose. The beeswax is not impossible to clean out, but it is rather difficult.
When I make a batch of this I like to weigh the ingredients, if you don't have a scale, just know that it is equal parts of each. It's that simple. I use 2 oz of each ingredient. However, you could do 1 cup or 1/2 cup of each. WIth 2 oz of each ingredient, I was able to make 6 of the smaller bars and 4 of the big ones.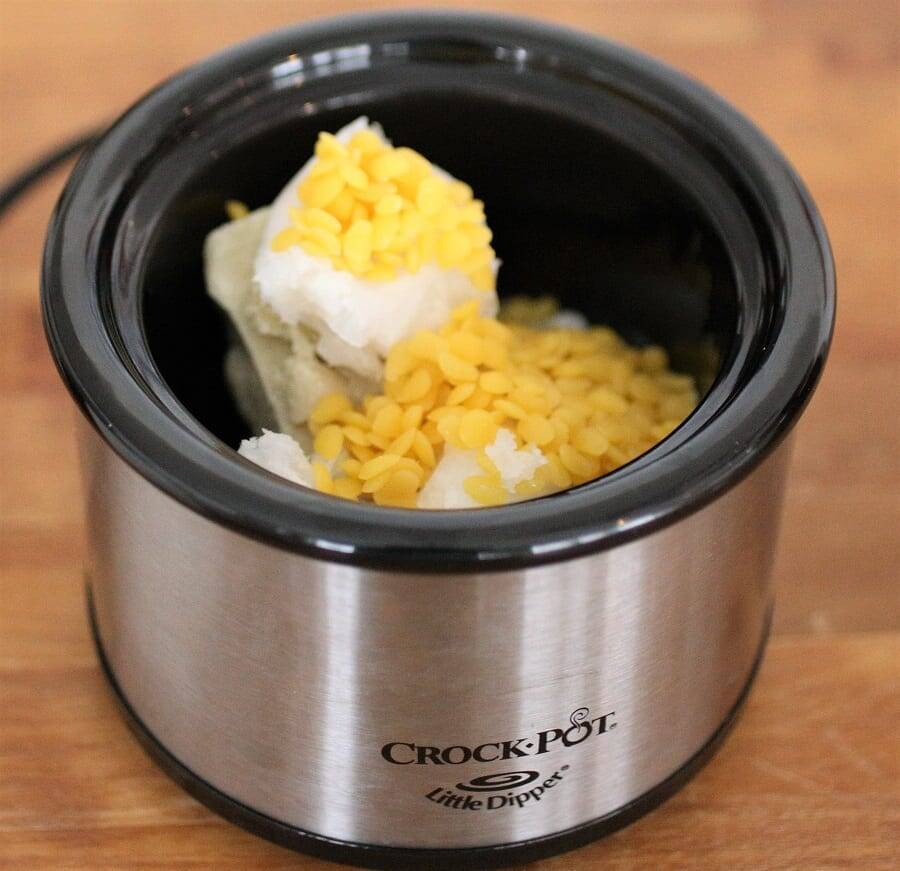 I just cover this and leave it to melt while I do other things. When I find that it has all melted, I spoon it into the molds. If you would like fragrance in your lotion bars, put about 30 drops of whatever essential oil you like. I made some without any fragrance and some with. I love lavender, so that is my first choice. However, the ones without fragrance actually smell so nice with just the slightest fragrance from the oils and the beeswax. It's just lightly sweet-smelling.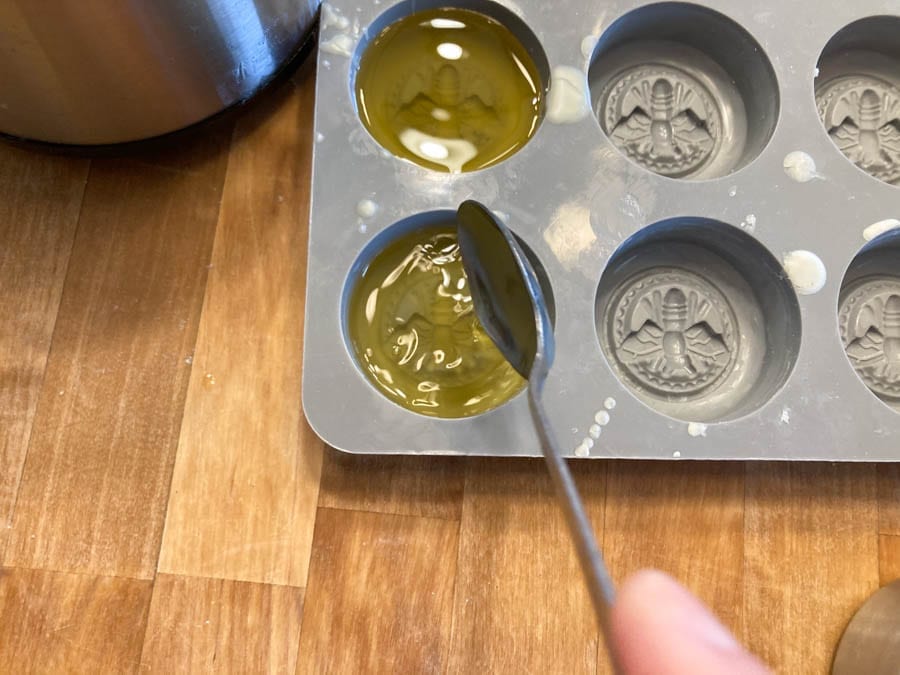 Once the Lotion Bar is Cooled
Just pop the bars out of the silicone mold once they are cooled. It really is so very simple!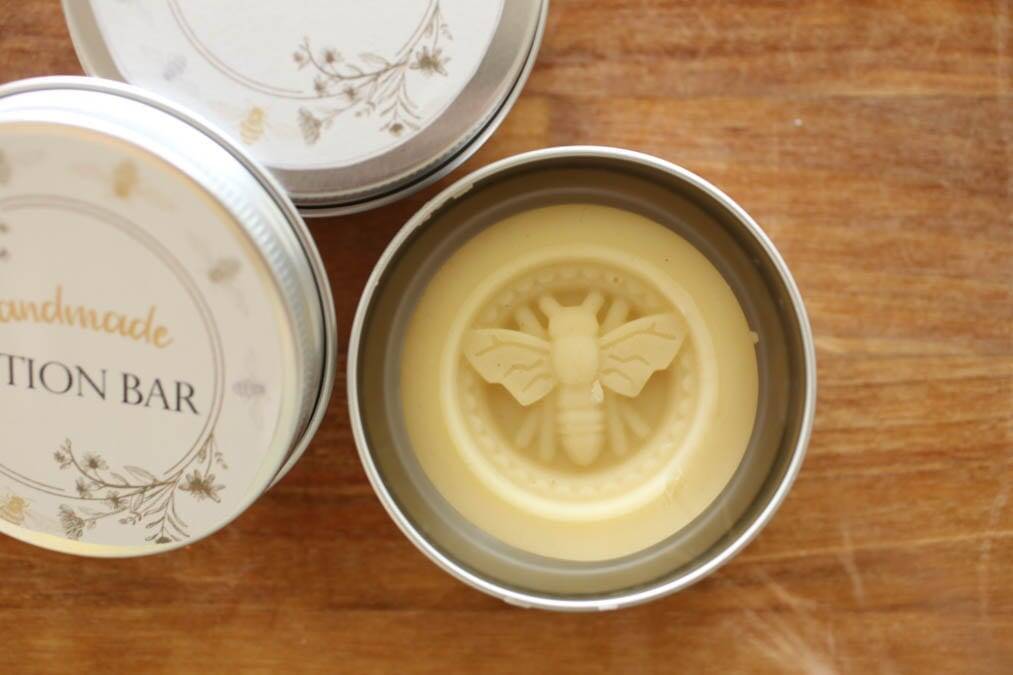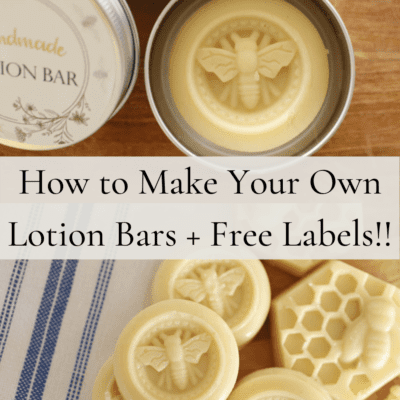 Handmade Lotion Bars
A simple DIY recipe for lotion bars. Nourishing and beautiful, great for a gift!
Ingredients
1

Cup

Coconut Oil

1

Cup

Shea Butter

1

Cup

Beeswax Pastilles

25-30

Drops

Essential Oils
Instructions
Melt the oil, butter and beeswax in a double boiler or a small crockpot. Add the essential oils after melted. Spoon or pour into molds. Let cool until solid and pop them out! That's it!
Lotion Bar and Salve Labels
I put these labels along with some updated labels for Handmade Salve in my Resource Library. Anything in my library is free for my subscribers. If you aren't already a subscriber you can fix that right here!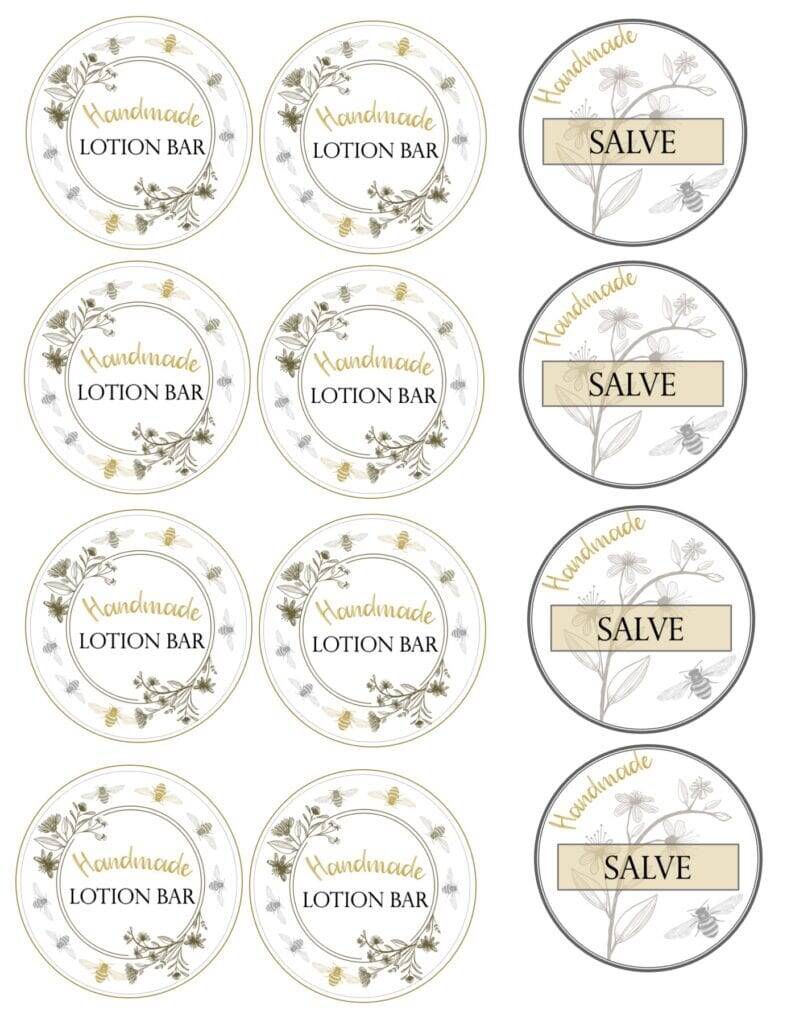 Pin and Share!