Raw Milk Yogurt in the Instant Pot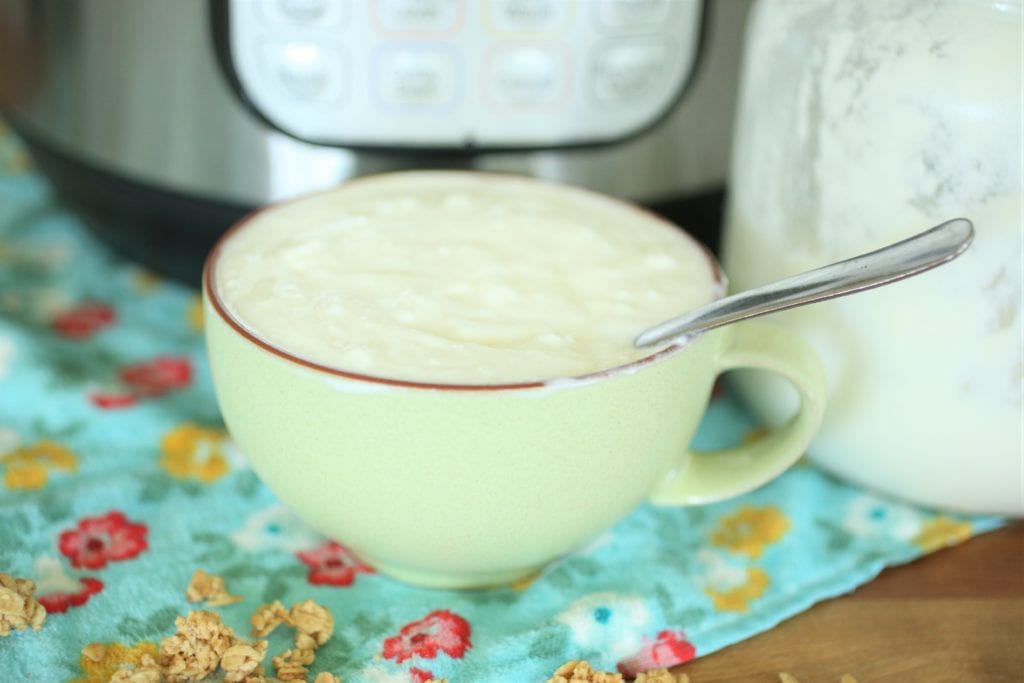 Since we started off the week talking about gut health in this post on Fermenting Carrots, I thought we would end on that topic too. Homemade yogurt is a great way to get some probiotics in your gut! I have been making yogurt for many, many years. However, the Instant Pot has made it so much simpler for me to make it a couple times a week. In this post, I show you how I make raw milk yogurt in the Instant Pot.
Disclosure: Any information given is my opinion formed through my own research. This information is not meant to diagnose, treat, prevent or cure any illness. Please do your own research regarding your health as you are responsible for your own decisions.
**June 2020 Update**
Since posting this recipe I have had several people e-mail me and say that this method did not work for them. I too have had some batches come out very runny. The truth is I do not know why it works out sometimes, and other times it doesn't. One thing that seems to make a difference could be the time of year. I think it has something to do with the protein content of the grass during different seasons. There is clearly a lot more for me to learn on this topic. I also think results could vary from cow to cow.
All that to say, that this may work like it did in my video, and unfortunately it may not. If you want a guarantee of thicker yogurt, it may be best to heat it first before you set the yogurt setting on your Instant Pot.
What is raw milk yogurt?
Well, most yogurt recipes you see will call for pasteurizing the milk, which is just heating it to at least 180 degrees. We have a cow, which means our milk is raw. We have drunk raw milk for at least 15 years. I wont go into all of the details, but essentially, raw milk still has the live enzymes in it that your body needs to process or digest it. For your health, raw milk is far superior to pasteurized milk.
Less than stellar results with raw milk
Although I didn't like heating my milk to make yogurt, I wasn't getting great results with raw milk. The yogurt would be runnier, not thick like my family wanted. I had read that the cultures in the yogurt starter were competing with the good bacteria in the raw milk. This is supposedly what was making it runnier. When I searched for a way to make thicker yogurt, I saw solutions like adding gelatin to the yogurt to thicken it. However, I wanted simple! My thought was that perhaps I just wasn't maintaining the right temperature and that was probably my problem.
Heating the milk is an extra step
What I disliked the most about heating the milk before making yogurt was the time it added. You have to heat the milk to 180 degrees and then cool it down to 115 degrees before you add your starter. This is annoying to say the least. My pattern was, over heat the milk and then waste a bunch of time waiting for it to cool to the right temp. Again, I wanted this to be simple!
I decided to conduct an experiment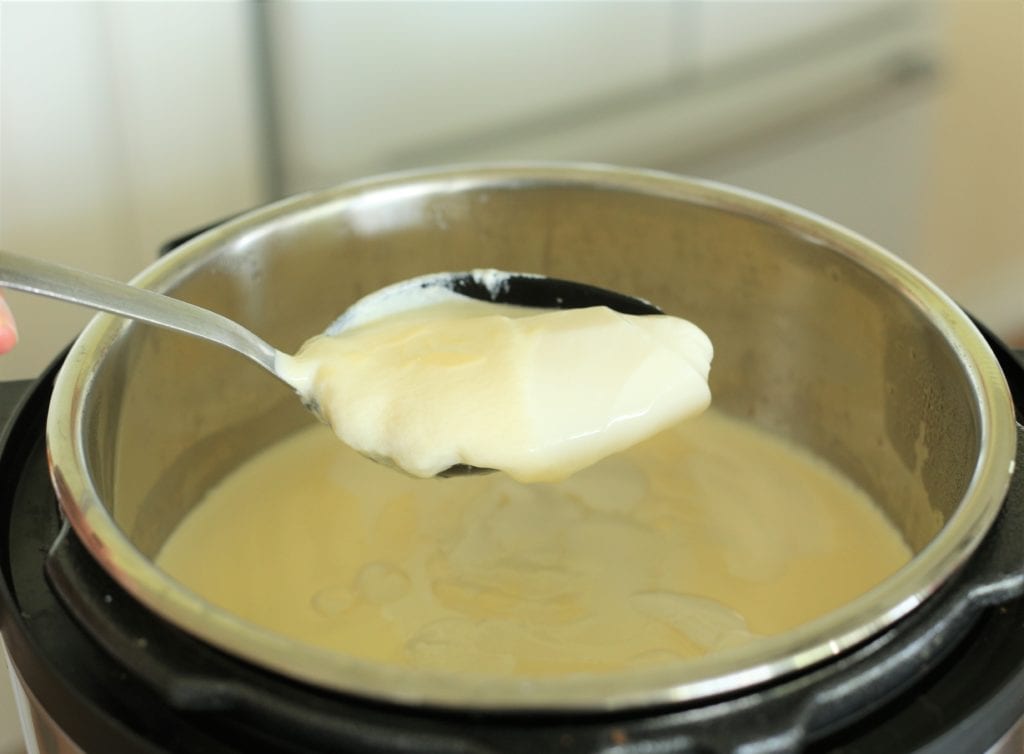 After buying the instant pot, I was curious. What if my failed raw milk yogurt was just a problem with consistent temperature while incubating? I decided that I would try three different things to see if I could get good results with raw milk. However, I stopped after two, because it couldn't get any simpler than Experiment 2.
Experiment 1
For my first experiment, I decided I would take the morning milk…directly from the cow, and add the starter to that. By the time the milk got to the house and we strained it, the temperature was 97 degrees. That seemed pretty good. Then I put it in the instant pot and set it to the yogurt function. After 8 hours, we had some really good thick yogurt! Success!
Experiment 2
For my next experiment I was going to heat the milk in the instant pot to the right temperature of 115 degrees, add the starter and incubate it for 8 hours. However, I thought….why not try putting the milk in cold with the cold yogurt starter and see what happens. This would be the simplest method, so let's try it next!
Turns out this was also a complete success!!! I am so pleased! No more heating the milk and waiting for it to cool! No more killing all the good bacteria in our raw milk! This is by far the simplest method ever!
What should you use for starter?
Yogourmet Starter
My understanding is that a freeze dried starter, like this one, contains the most beneficial cultures. Although, I do not claim to be an expert on this. I will say the flavor from the freeze dried yogurt starter is tangier.
Store Bought Whole Milk Yogurt
I often use plain whole milk yogurt for my starter and I like the results and flavor a bit better.
Your Own Homemade Yogurt
After making your first batch, you can save a cup or two of your yogurt and use it to start the next batch. This would definitely keep the cost down. My understanding is that the starter from your own yogurt will eventually lose it's ability to incubate. I do not know this first hand, because my reserved starter often gets eaten! I have had success using it two or three times, with no issue.
Incubation Time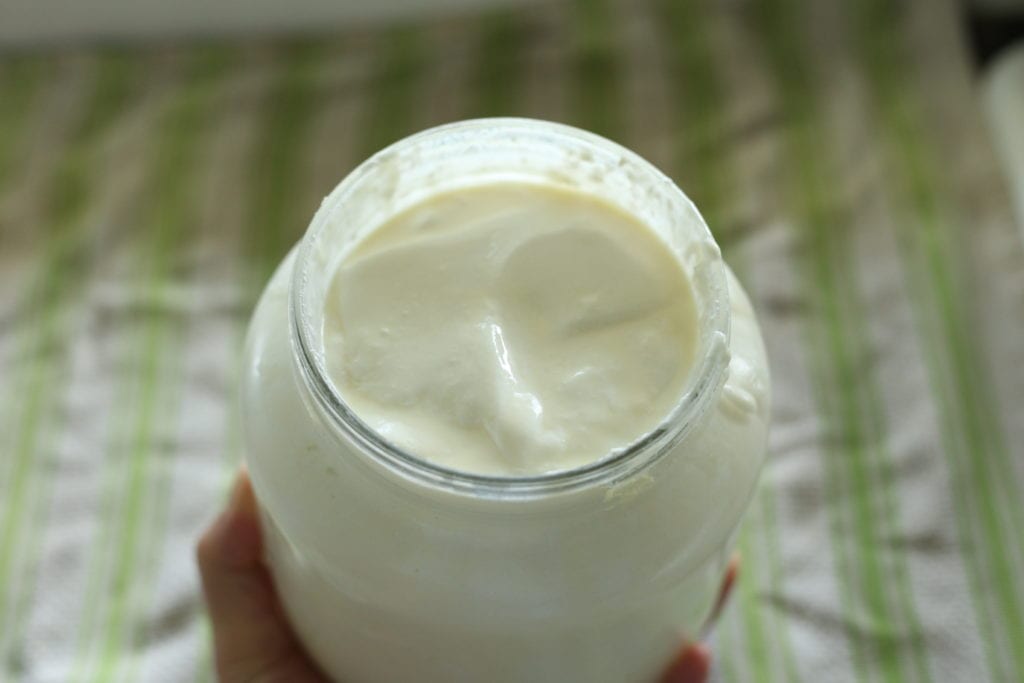 I am always in a rush….not always because I need to be, but it just seems to be my mental state. I want to get it done fast. However, my understanding is that, the longer you let your yogurt incubate, the better it is for your digestive system. If you find that you are lactose intolerant, yogurt that has been incubated for 24 hours is the best for you. The reasoning being that the longer incubation greatly reduces the lactose content of the milk.
Our family does not seem to have any issue with lactose, perhaps because we have drunk raw milk for so long. So for us, I incubate for 8-12 hours depending on when I get it started.
That's It!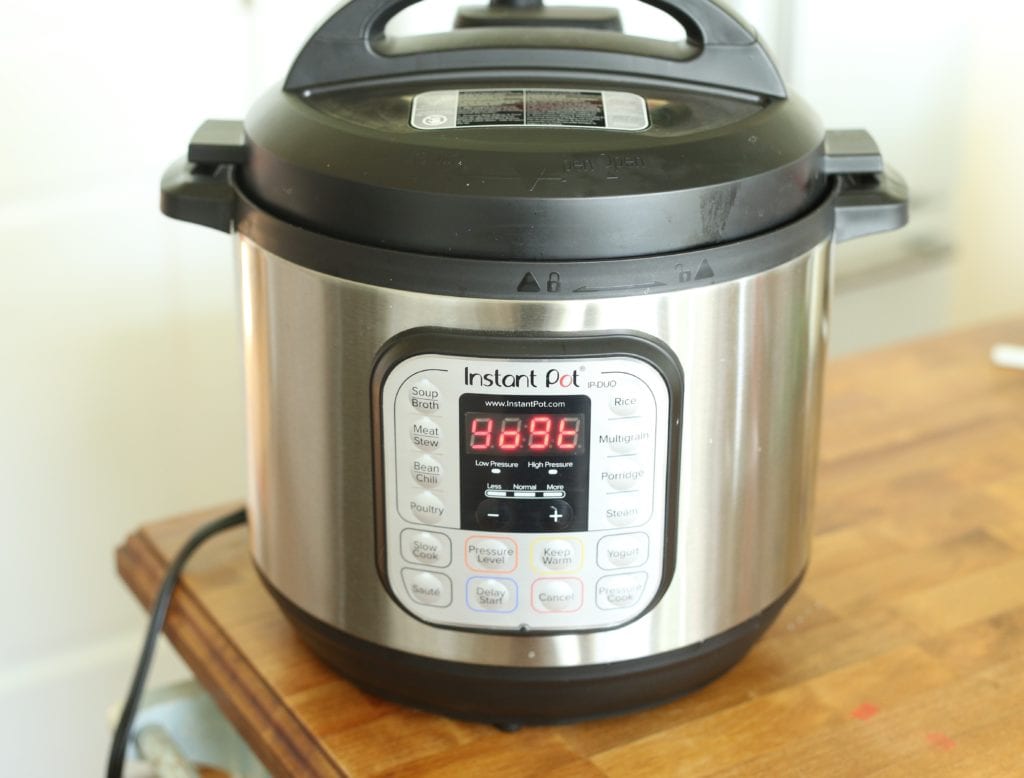 So, you just dump your yogurt starter and your raw milk into the Instant Pot, press the yogurt button, set your time and walk away! Easy Peasy! I hope this post has helped you to make your own raw milk yogurt in the Instant Pot!
Here's a Gripping Video Documenting My Experiment
As always, video is edited by my 17 year old son.
Pin For Later!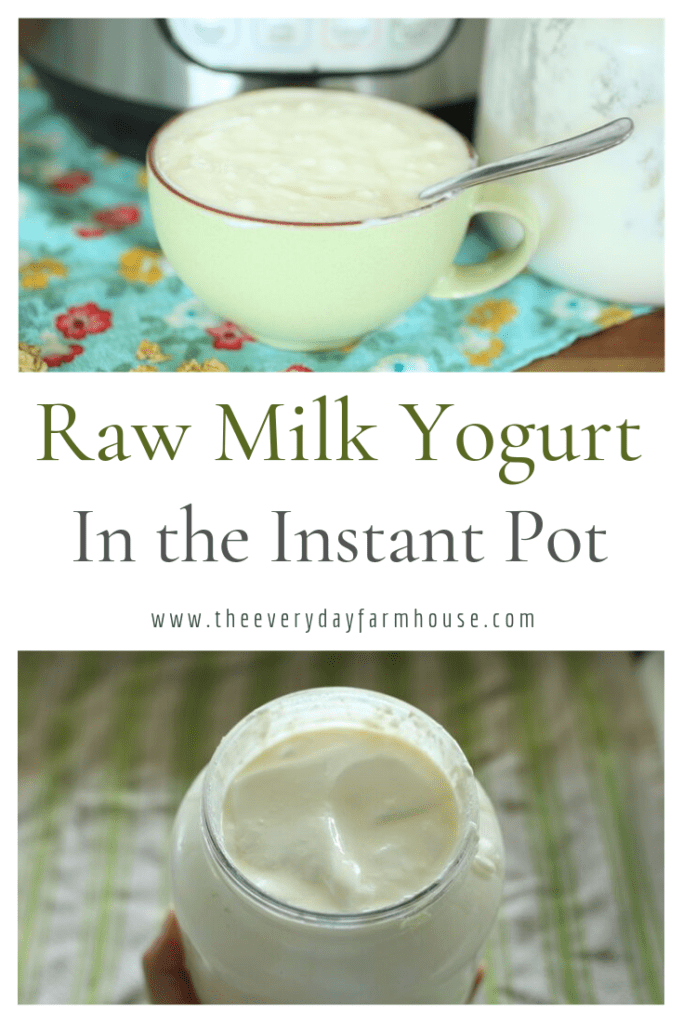 This is the Instant Pot that I use