Fall in Love with Being a Homemaker–A Series on Homemaking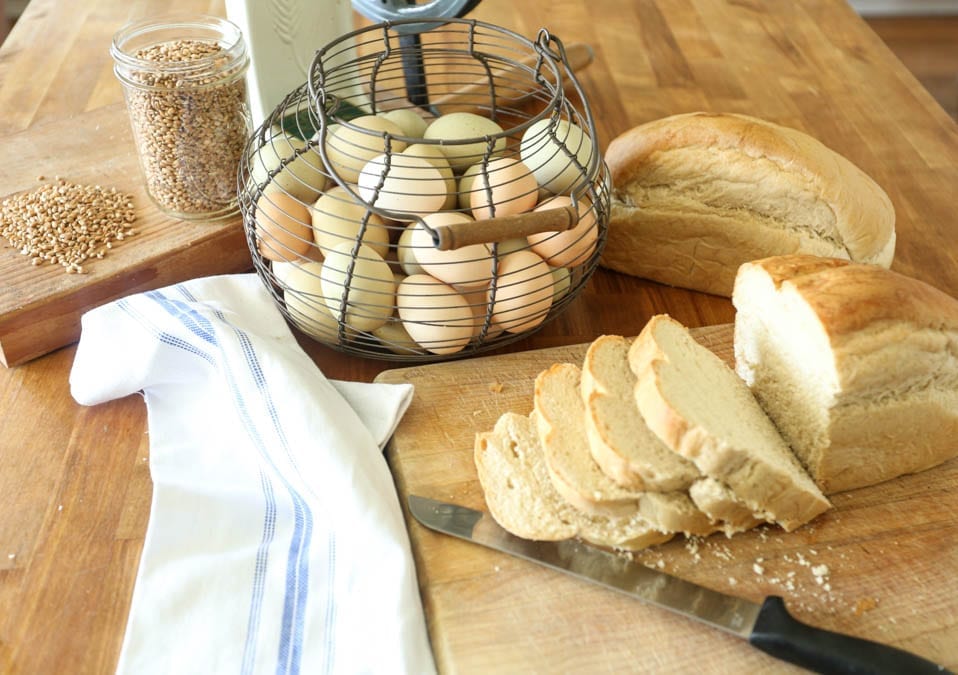 You can fall in love with being a homemaker. In our day and age I believe the structure of home and family will be increasingly challenged. This makes homemaking and supporting family more important than ever. Family is a vital part to any healthy society. This is the first on a series I am writing on Homemaking. Part 2 is now here. This post contains affiliate links.
This first part in the series will be me sharing my background. Spoiler: I didn't dream of being a homemaker! Part 2: We will talk about what a homemaker really is and how it's different from a housekeeper, plus why homemaking benefits society. Part 3: Homemaking Tips and Essentials. I hope you enjoy this series!
An Unlikely Homemaker
I've probably said it here before, but I am a very unlikely candidate for a mother of ten. Homemaking and homeschooling were not on my radar at all. I wanted to do anything and everything that was out of the ordinary. A "normal" life as a wife and mother was not what I desired. I wanted to be independent. There was this feeling in me that I really wanted to do something extraordinary. However, fickle or flakey may have been better words to describe me during my late teens and early twenties.
I think trying to figure yourself out, and finding your way is just part of growing up. Honestly, there was some unrest in our home when I was young, and I think that is why being at home didn't really appeal to me at the time. I don't say to be disrespectful to my parents. They would be the first to tell you that they had some problems during my growing up years. So, I began exploring what I wanted to be…
Here's What I Explored
Want to know what I wanted to be when I grew up? Here's the short list. Ha! But really, I had many other ideas that I could add to this list!
1. A Teacher
This was what I wanted to do for as long as I can remember. I interned with a teacher in a kindergarten classroom my Senior year of high school. I also went to college for a while to pursue this dream. Then, I kind of got off track and explored some things that weren't really a good fit for me.
2. A Model
I know right? Where did I get that idea? Well, I was fairly tall (still am) and I was thin (that part has changed some). I had clear skin, so people would comment all the time, "Oh, you should be a model. You are tall and thin and you have a beautiful complexion." So, I think all of those comments really influenced me. I say this to tell you that words are powerful. Words spoken to young, impressionable people are very powerful! So, be careful what you say. Guess what? I didn't have what it takes to be a model. The truth is probably not that many people really thought that I should chase that dream, they were just being nice and trying to pay me a compliment!
3. A Sign Language Interpreter
Having an aunt who was deaf, gave me the desire to do this for a while. I went to school for it, but didn't finish…I quit to go chase dream number 2 from above!
4. This is where it gets weird…A Police Officer
I told you I was flakey…I have no idea where this one fits in. The follow through on this never really happened, other than applying to be a deputy sheriff. I would have made a terrible police officer!
5. Continuing with the unlikely…A Firefighter
I think at this point I thought I had something to prove? This one I actually followed through with. I graduated from EMT school and took some firefighting classes. Truth: I would have also made a terrible firefighter. I nearly pass out at the sight of blood. It took all the will power within me to look at the pictures in my EMT books. I sure convinced myself that I could somehow do it though. Then I met my husband…
God Used it All
Well, I didn't become a model or a firefighter or a police officer or a sign language interpreter. I met my husband, fell in love got married and had ten children. Okay, well there are actually a lot of details in between all of that, but really I wasn't intending to write my life story. The point here is that none of my experiences were wasted. God has used every single one for good. Every single experience and chased dream has helped me as a lowly (wink wink) homemaker.
How Did I Fall in Love with Being an Old Fashioned Homemaker?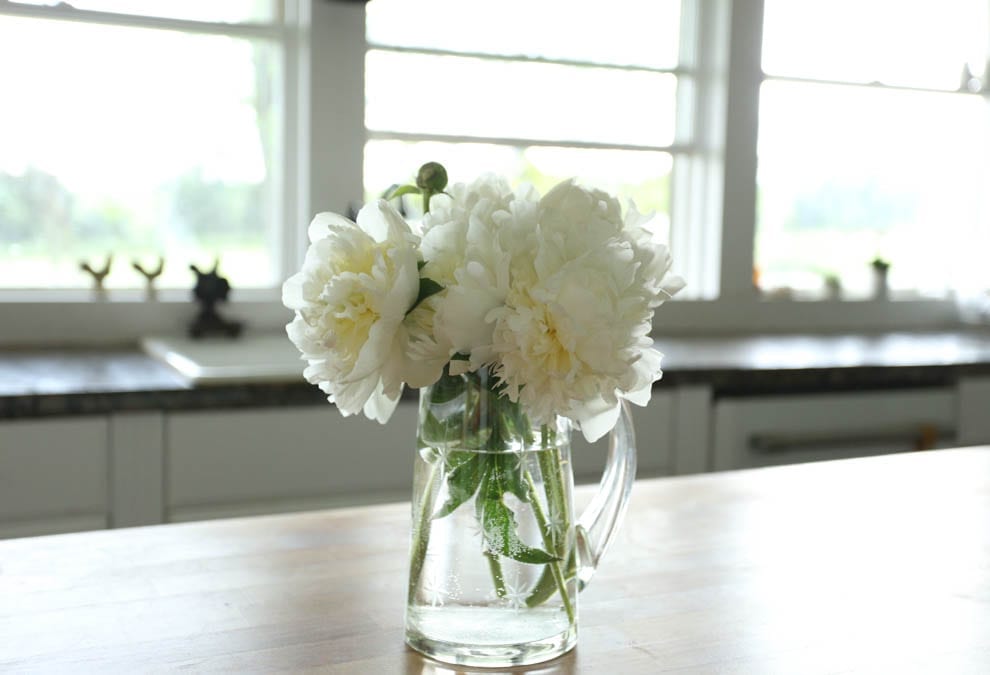 After we were married, I moved from Kansas to Pennsylvania to live with my husband. Having a home to care for and someone else to cook for seemed exciting! Also, we were so far from family now, we couldn't possibly just drop in at dinner time! We were on our own!
There was now the challenge of figuring out how to cook and keep home. This came slowly and with much trial and error. You don't go from living on trail mix and microwave quesadillas to home chef overnight. We ate our fair share of Hamburger Helper and microwaved breakfast sausage. But guess what? Caring for my husband was an absolute joy to me. How could this be? How could this wannabe independent feminist be happy at home caring for a man?
I think my heart changed shortly after we got married. For one, I became a Christian. The change in my heart was real, and living only for myself and what I wanted suddenly lost it's appeal.
Secondly, I loved my husband dearly (still do!). Helping him and caring for him brought me unexpected joy. Little did I know I was about to fall in love with being a homemaker.
Also, planning my own wedding awakened my love for beauty and design. It was always there. I have always been creative, but I think there was this rebellious part of me that just wanted to fight against anything that came naturally…I don't know really. But, here I was delighting in my own little home, and my role as homemaker.
A Baby Changes Things
I worked outside the home until shortly before our son was born. The truth is, my husband really didn't want me to have to work at all. He had been encouraging me to quit for several months. I just couldn't get past the feeling of being a freeloader. Now I know it takes an awful lot of work to run a household, with or without children!
The next big change of heart came with the birth of our first son. The words that I spoke immediately after he was born was "Oh, my goodness, I love you so much…I had no idea I would love you so much!" I knew that caring for him and my husband was truly all I ever wanted to do in the world! The only thing lacking were skills of organization and know how!
Side Note:
My mom cooked when we were growing up, she also kept a clean house. I just chose to not care about those things, and didn't bother to learn much of it at all. She set a good example though, and I think that was ingrained in me, just suppressed at the time.
Older Women
There were also older women in our church that were praying for me. I told you about Carol in this post. She took me under her wing, prayed for me and taught me to sew. I am so thankful for that investment in me!
After we moved to Kansas City, we attended a church that had a group called Mentors for Mothers. It was such a blessing to me. This was a group of women that shared everything they knew about being a wife and mother. We went through the book A Woman After God's Own Heart by Elizabeth Elliott. As a young wife and mother, this book was an absolute treasure to me. I will be sharing more about this in the next part of the series.
Martha and Fly Lady to the Rescue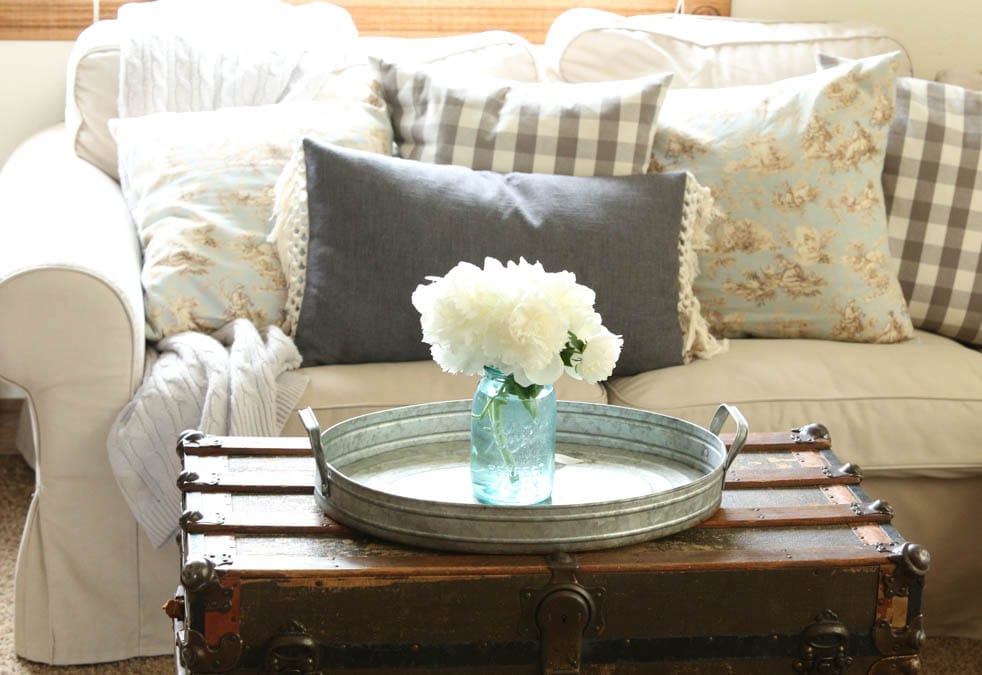 So, my heart was changed, and I had zeal for homemaking. As I mentioned earlier, I lacked know-how. One of the women at Mentors taught about Fly Lady. Anyone remember her? I just checked and she is still around! Fly Lady was my hero! I made a home binder and I went to town on getting my home in order! I even made binders for my friends, how nice of me! #notreally
Martha Stewart was also pretty popular at that time. After our first son was born, we moved to the Midwest to be near my family. I remember folding towels in the afternoon while my son napped. I would watch Martha and marvel at all of the beauty that she created. The best part? It was all centered around home!! So armed with my Fly Lady binder and Martha Stewart I was unstoppable!
Now, I was Really Starting to Fall in Love with Being a Homemaker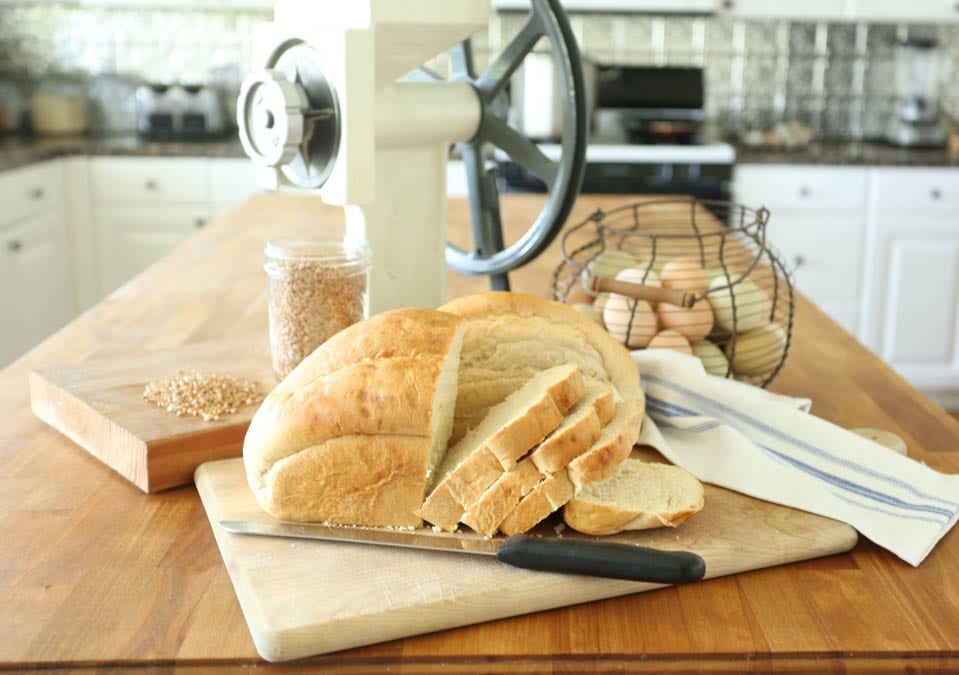 As I set out on my journey as a homemaker, I found myself drawn to all of the arts of old fashioned homemaking. I wanted to bake bread from scratch, but even that wasn't enough. The bread needed to be baked from flour that I had ground by hand. I wanted a garden in the backyard with snap peas, squash, tomatoes and herbs. My husband also seemed to be drawn to an old fashioned lifestyle. He would haul in mulch for our garden, he built a cute fence around it. We would work on our little garden on evenings and weekends. Our young children helped us and our hearts were full.
I wanted to learn to make soap and my own salves, I wanted to know about herbs. Inside of me grew this insatiable desire to learn ALL THE THINGS!!! As time went on my husband and I both had a dream to homestead. We wanted to move to the country and build an old fashioned way of life for our children. It took about 8 years before our dream came true, but what a gift those eight years of learning were!
Bored With Homemaking?
I remember my husband coming home one evening, laughing. He said, one of the guys at work asked me "Doesn't your wife get bored being at home all the time?". Ha! Not a chance! There weren't enough hours in the day to do and learn all I wanted to learn, or to teach my children all I wanted to share!
Looking back now, I realize that we had developed a way of homeschooling that fit us so well. We were learning together and enjoying every minute of it! We lived near the library and we spent a good amount of time walking to and from checking out books on anything and everything. Books were, and still are, our friends. A good friend that teaches us anything we want to know!
That's How I Became a Homemaker
So, that's my story of how I came to fall in love with being a homemaker. I have a lot more to share on this beautiful calling, which I truly believe is an art, and of utmost importance. Now, I believe that I am doing something extraordinary, just like I dreamed of when I was young. At the time I just had no idea, that something that appears so ordinary to others, truly is extraordinary!
Many will disagree with me and many will feel the need to defend themselves for going into the workforce. I am not here to argue or to shame anyone. Nor am I writing this with any hint of judgment. I am here to shed some light on the beauty, the joy, and the importance of homemaking. Next up in this series…What is a homemaker exactly, and why is it important for society? That will be next week! Part 2 is now here.
Pin for later