Cooking and Baking with Lard: A Healthy and Delicious Choice
In recent years, there has been a resurgence of interest in traditional cooking and baking techniques, and one ingredient that has made a remarkable comeback is lard. Lard, once vilified for its high saturated fat content, is now gaining recognition for its health benefits and culinary versatility.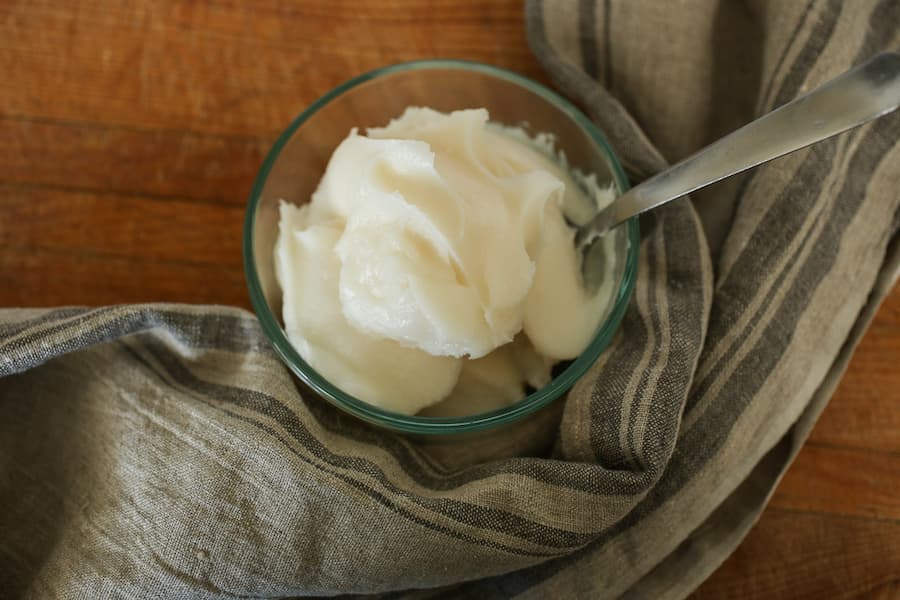 We raise our own pigs and the last batch we raised were quite fatty. We have a lot of lard on hand right now. This has led me to look into ways to use it more in my daily cooking and baking. Today, we will look at what lard is, its health benefits, and how to use it in cooking and baking. So, let's dive into the world of lard and discover why it deserves a place in your kitchen.
What Is Lard?
Lard is a type of fat that is derived from pig's fat, specifically from the adipose tissue found around the kidneys and under the skin of a pig. It has been used in cooking and baking for centuries and was a staple in many kitchens before the advent of vegetable oils and margarine.
Lard is predominantly composed of saturated fat, making it mostly solid at room temperature, similar to butter just a bit softer. However, don't let the saturated fat scare you away, not all saturated fats are the same and lard has unique qualities that make it a healthy choice when used in moderation in your diet.
Is Lard Good For You?
Contrary to popular belief, lard offers several health benefits when used properly in cooking and baking.
High Smoke Point: Lard has a high smoke point, which means it can withstand high cooking temperatures without breaking down and producing harmful compounds. This makes it an excellent choice for frying and sautéing.
Source of Vitamin D: Lard is one of the few dietary sources of vitamin D, which is essential for bone health, immune function, and overall well-being.
No Trans Fats: Unlike some hydrogenated vegetable oils and margarines, lard does not contain harmful trans fats, which have been linked to various health issues.
Lard contains a balanced composition of saturated and unsaturated fats. The saturated fats in lard are mainly composed of oleic acid, which is also found in olive oil and is known for its heart-healthy properties. Oleic acid can help reduce the risk of heart disease and lower bad cholesterol levels.
The Benefits of Lard in Cooking and Baking
Exceptional Flavor Enhancer: One of the primary benefits of using lard in cooking and baking is its ability to enhance flavor. Lard imparts a rich, savory, and slightly nutty taste to dishes, making it an ideal choice for adding depth to various recipes. Lard rendered properly really has a neutral taste. Even if there is a bit of a smell, it does not come through in baked goods.
Versatility: Lard is incredibly versatile and can be used in a wide range of cooking and baking applications. It can be used for frying, sautéing, roasting, and baking. Lard's high smoke point, which is typically higher than most vegetable oils, makes it an excellent choice for frying, as it can withstand high temperatures without breaking down and producing harmful compounds.
Flaky and Tender Pastries: When it comes to baking, lard is often prized for its ability to create exceptionally flaky and tender pastries. Whether you're making pie crusts, biscuits, or tarts, replacing some or all of the butter or shortening with lard can result in a texture that's unmatched by other fats. The small fat crystals in the lard create pockets of air in the dough, leading to that coveted flakiness.
Long Shelf Life: Lard has a relatively long shelf life when stored properly. Its high saturated fat content acts as a natural preservative, preventing it from going rancid quickly. When stored in an airtight container in a cool, dark place, lard can last for months, making it a convenient option for home cooks.
Affordability: Lard is inexpensive compared to butter, coconut oil, or other healthy oils. I have been happy to use it in place of butter when baking things like muffins.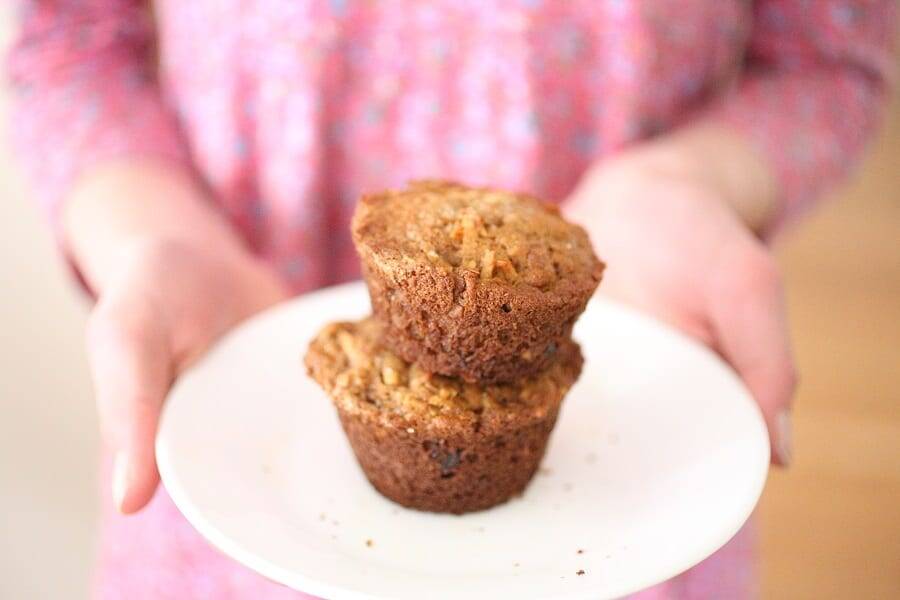 How to Use Lard in Cooking and Baking
Now that we understand the benefits of lard, let's explore how to use it in your kitchen.
Substituting Lard in Recipes:
Baking: To substitute lard for butter or shortening in baking recipes, use an equal amount of lard. For instance, if a recipe calls for 1 cup of butter, you can replace it with 1 cup of lard. For something like cookies, I would replace half of the butter with lard as cookies without that butter flavor are disappointing to me.
Frying: Lard is an excellent choice for frying due to its high smoke point. Use it for frying foods like chicken, potatoes, or apple fritters. Ensure that the lard is heated to the right temperature (usually around 350-375°F or 175-190°C) before adding the food.
1. Pie Crusts
Lard makes an excellent pie crust. Its high-fat content results in a flaky, tender pastry. To make a lard-based pie crust, simply replace some or all of the butter or shortening in your recipe with an equal amount of lard. Oat and whole wheat pie crust recipe found here.
2. Fried Foods
Lard's high smoke point makes it ideal for frying. I don't often stand over the stove to fry. However, if my family wants fried chicken I use this oven-fried method. You can use lard in place of coconut oil and get a great result.
3. Biscuits and Pastries
For light and fluffy biscuits and pastries, consider using lard. The fat content in lard helps create a tender, flaky texture. If you prefer an old-fashioned taste in your biscuits lard is the way to go.
4. Seasoning Cast Iron Cookware
Another excellent use for lard is seasoning cast iron cookware. It forms a natural, non-stick coating that improves with use and time. To season your cast iron, simply apply a thin layer of lard to the surface and heat it in the oven until it begins to smoke. Alternatively, you can heat your cast iron on the stove top and wipe lard on the hot skillet with a paper towel. This process helps maintain the cookware's longevity and non-stick properties.
5. Sauteing and Pan-Frying
Because lard has a neutral flavor it works great for sauteing vegetables or pan-frying meat. We even use lard to cook our eggs in the morning.
Rendering Lard from Scratch: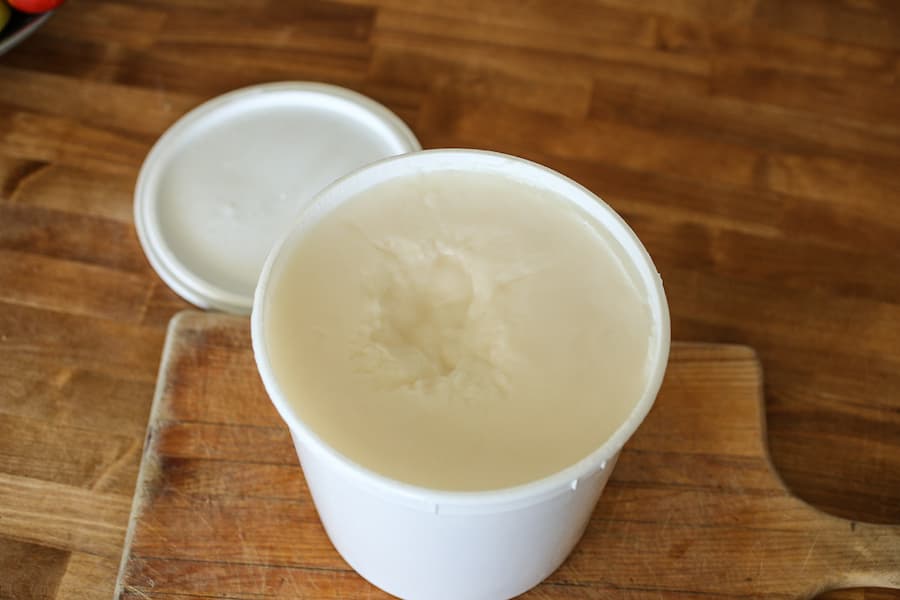 If you're interested in rendering your own lard, the process is relatively simple, much like the process of rendering tallow. You can find my tutorial on that here.
Our butcher will render the lard for us, so that is something to consider asking if you raise your own meat.
If you are using the lard for cooking only, you don't need to purify it like you would if you were planning to use it for making soap. The simple for rendering lard without purifying it is super simple.
Cut the fat into small pieces.
Heat the fat over low heat in a heavy-bottomed pan or a slow cooker, I prefer the slow cooker.
As the fat melts, it will release the lard, leaving behind crispy bits called "cracklings."
Strain the liquid lard through a fine mesh strainer into a heatproof container.
Allow the lard to cool and solidify before storing it in an airtight container.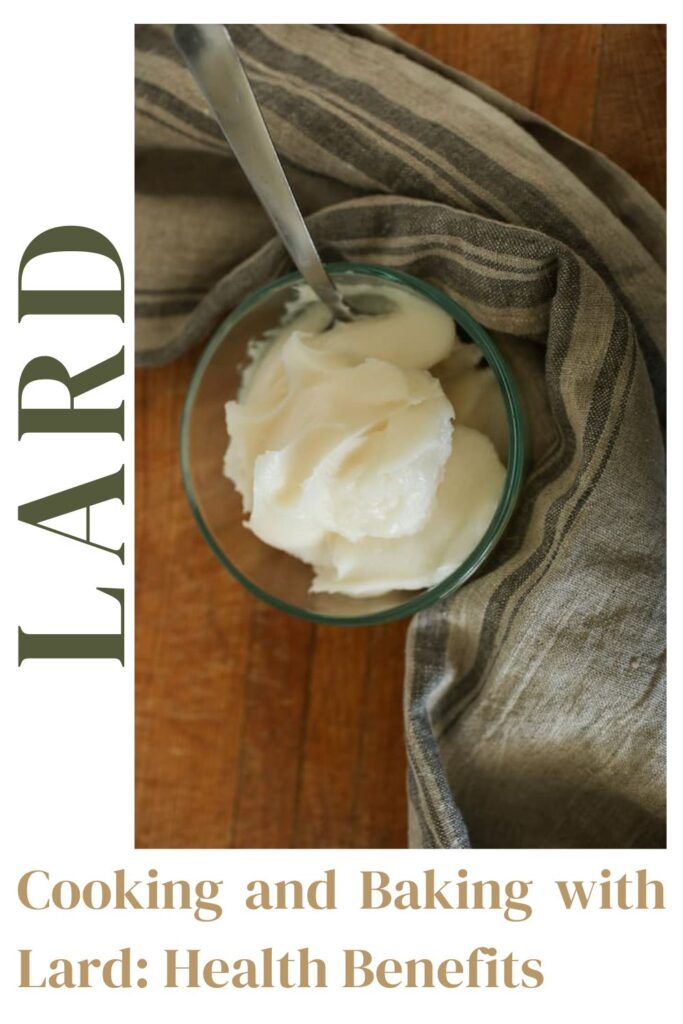 Lard, often overlooked in modern cooking, is a versatile and flavorful ingredient with a rich history. Its benefits in both cooking and baking are undeniable, from enhancing the taste of dishes to creating flaky pastries. Moreover, the surprising health benefits of lard make it a good option if you are seeking to incorporate wholesome, natural fats into your diet.
Check Out My Lard Soap Recipes
Lard Soap Recipe with Extra Bubbles
Pine Tar Soap Recipe | Dr. Squatch Copycat Recipe
Cold Process Goat Milk Soap Recipe With Oatmeal | Dr. Squatch Deep Sea Goat Milk Copycat