Recipe Crispy Oven Fried Chicken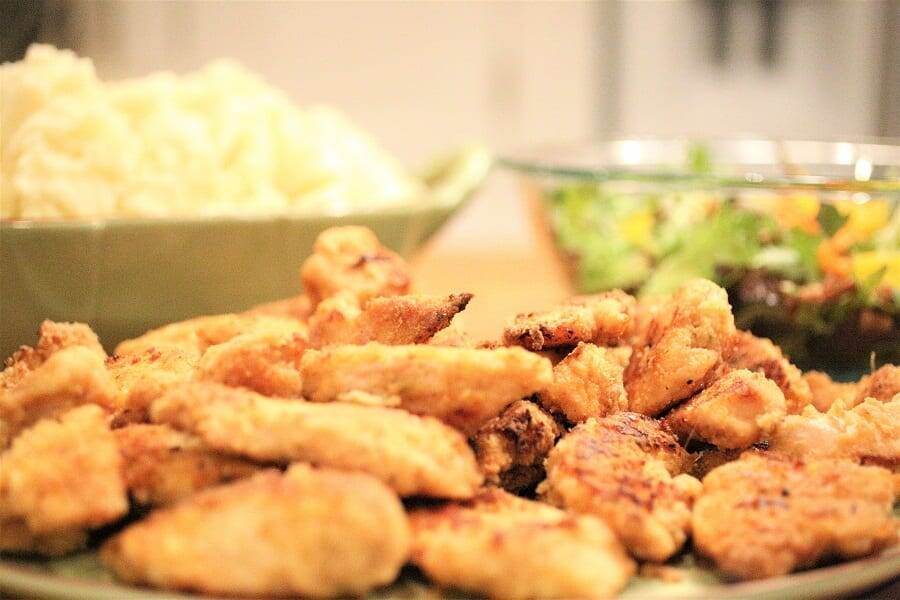 In a previous post I showed you how to cut up a whole chicken. I talked about planning for your week, and if you are a large family pulling three or four chickens out of the freezer, thawing them and cutting them up. If you missed it, you can read it here. This meal is the main reason I do that. My family LOVES Crispy Oven Fried Chicken.
This is not difficult to make, and it certainly beats standing over the stove and pan frying. However, it is messy and it is a bit time consuming. This isn't an every night of the week food, it's a special treat at our house.
Here's what you need
For this recipe I used five pounds of chicken breasts cut into strips. I understand that is a lot, but you could easily cut this recipe in half. You will need milk, eggs, whole wheat flour, bread crumbs, garlic salt and Seasoning Salt. Our allegiance is to Johnny's Seasoning Salt. Use whatever you like. For frying you will need butter and coconut oil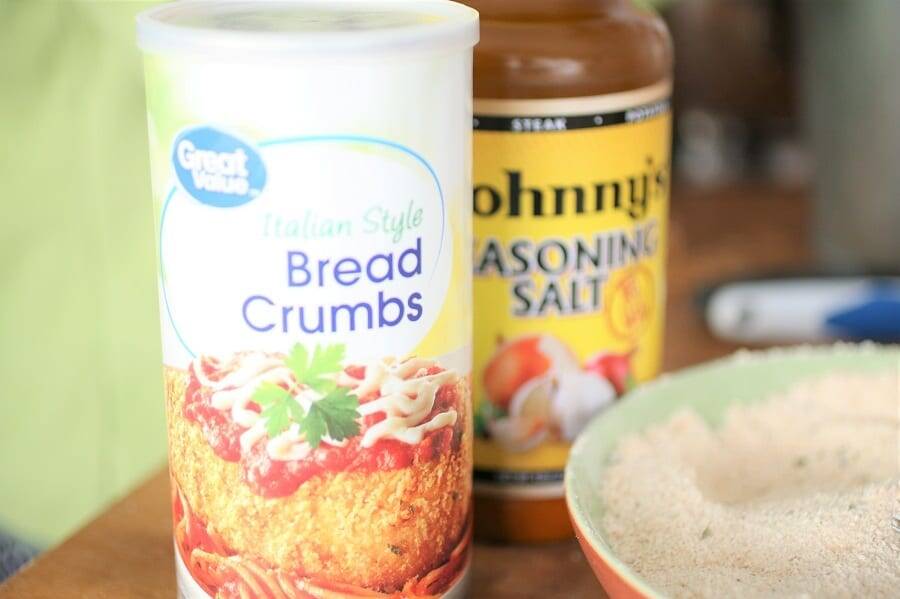 The steps
First, put the oil and butter on a sheet pan, for this amount I use a full sheet pan, not a half. I preheat the oven to 375 degrees and place my pan in the oven. The butter and oil melt while I mix up the next steps.
Next, crack two eggs into a bowl with a cup of milk and whisk it with a fork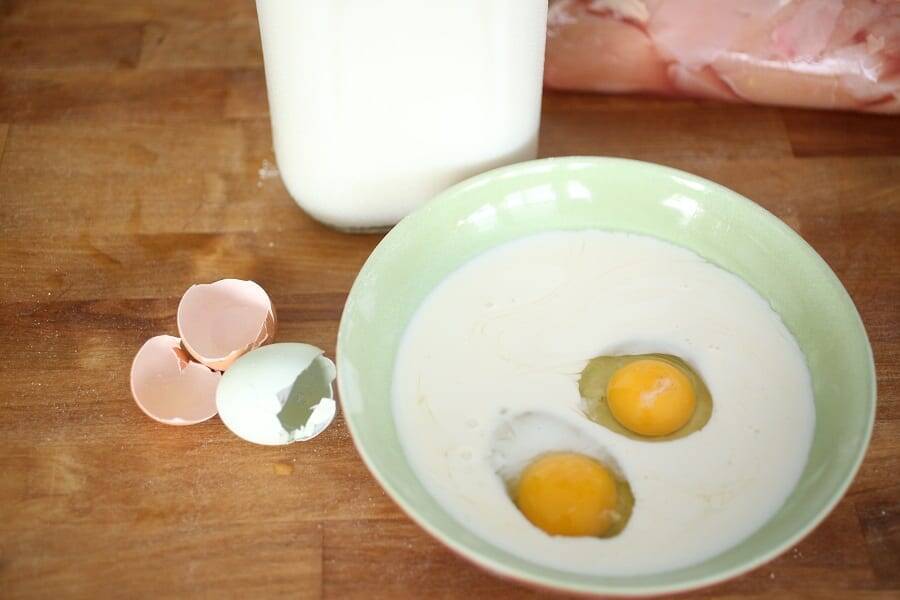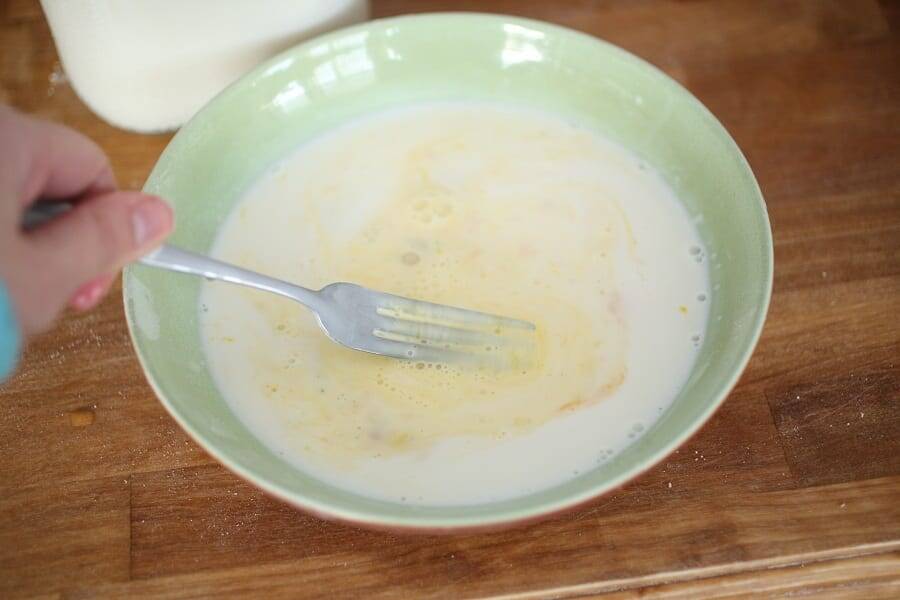 Next mix two cups flour to four cups bread crumbs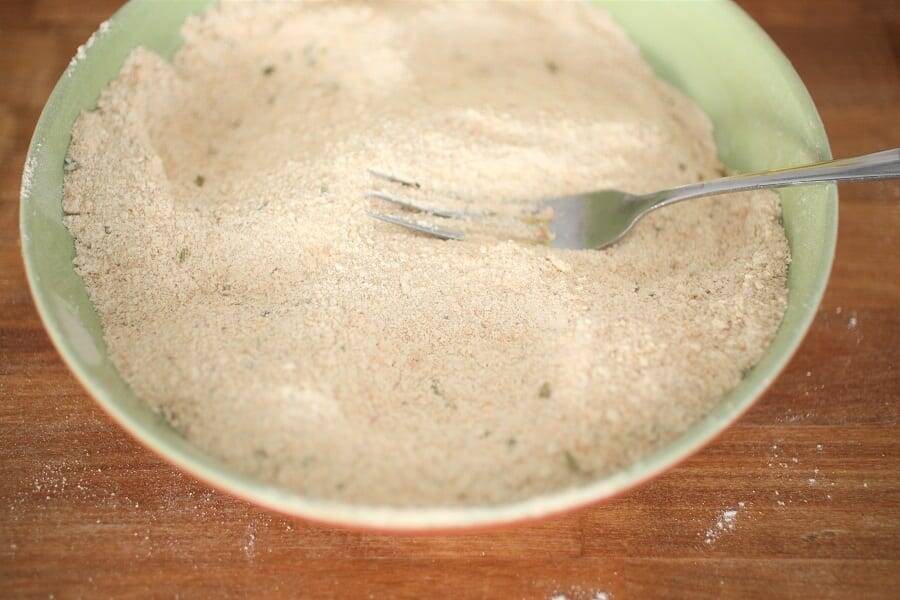 Now dip your chicken strips into the egg/milk mixture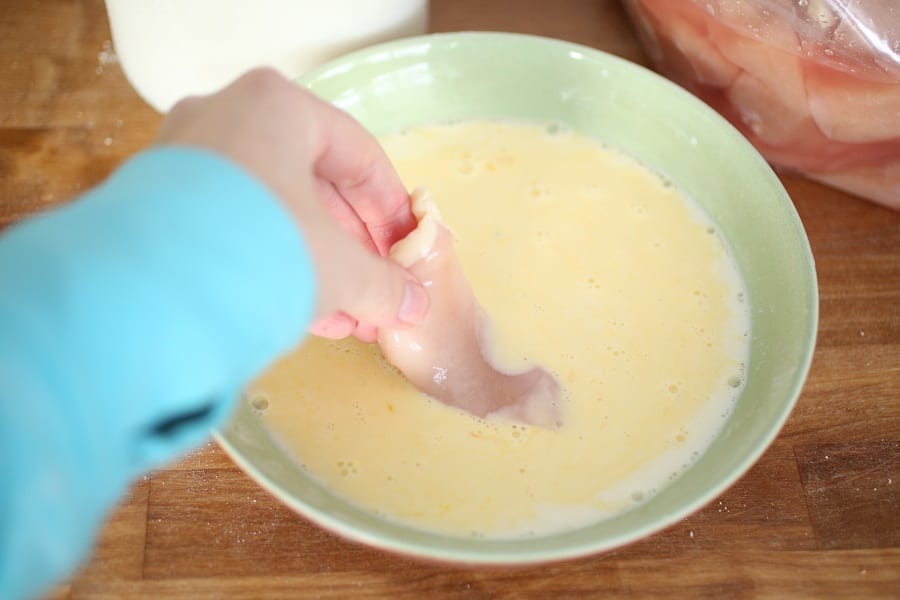 Next you can either use the bowl with dry ingredients and dip the chicken or you can dump that in a bag and shake the chicken in the bag. Shaking is my preferred method, I tend to keep my hands cleaner that way. I have also tried double dredging this, which just means doing the dipping process twice. The benefit didn't seem to be great enough to justify the extra time.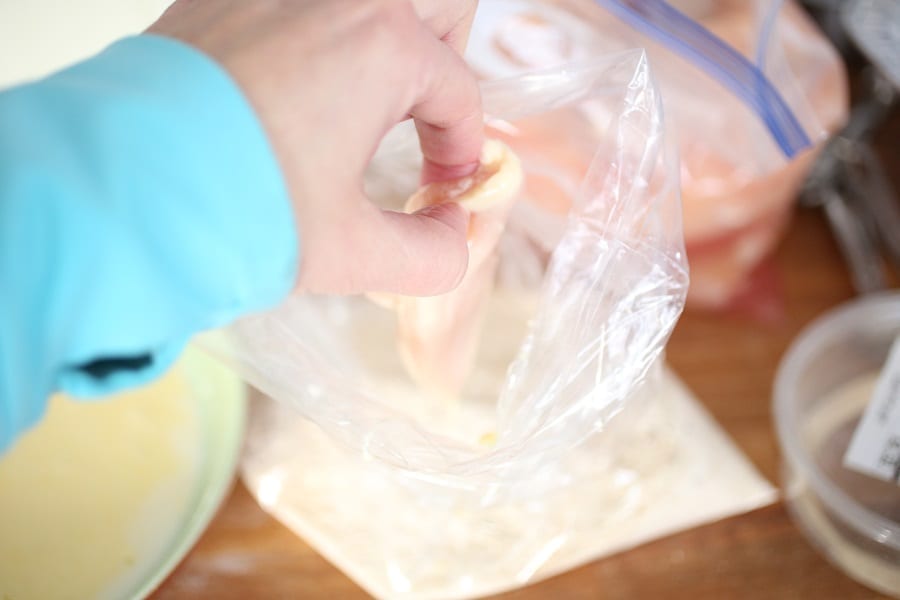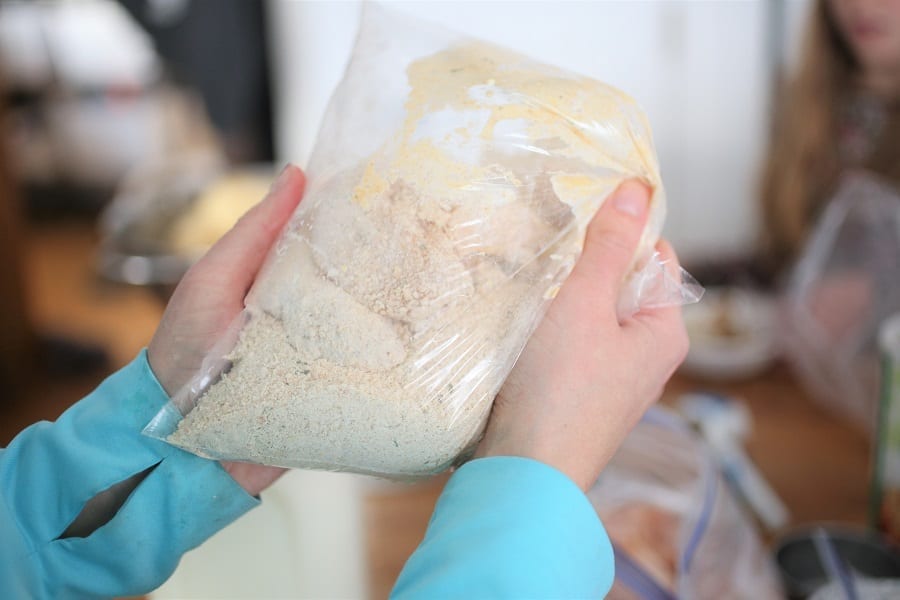 Now, place your chicken strips on your preheated sheet pan right in that nice layer of melted goodness.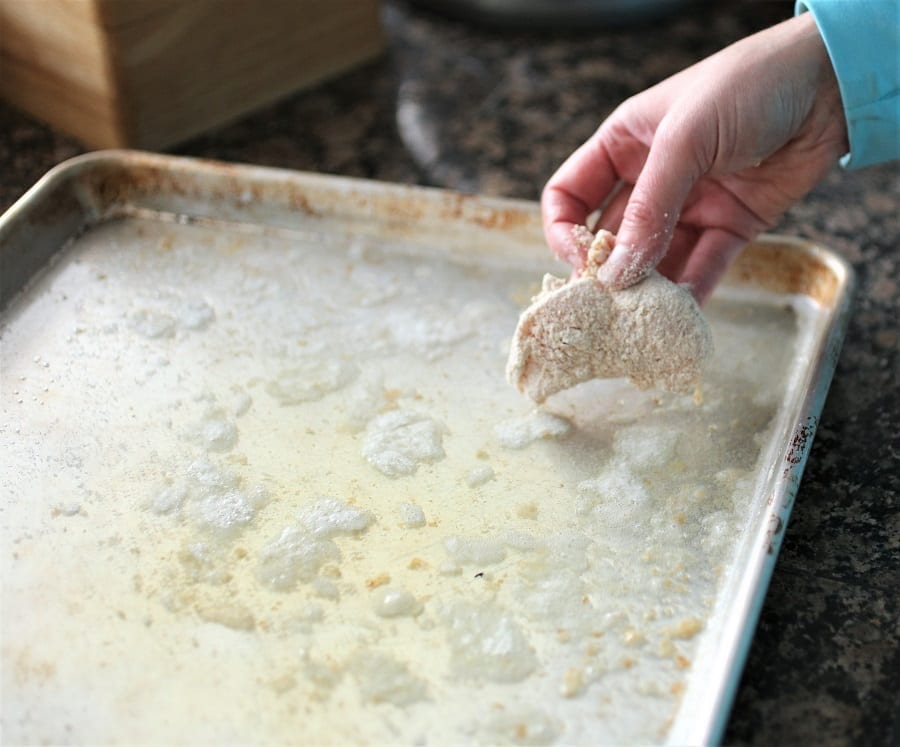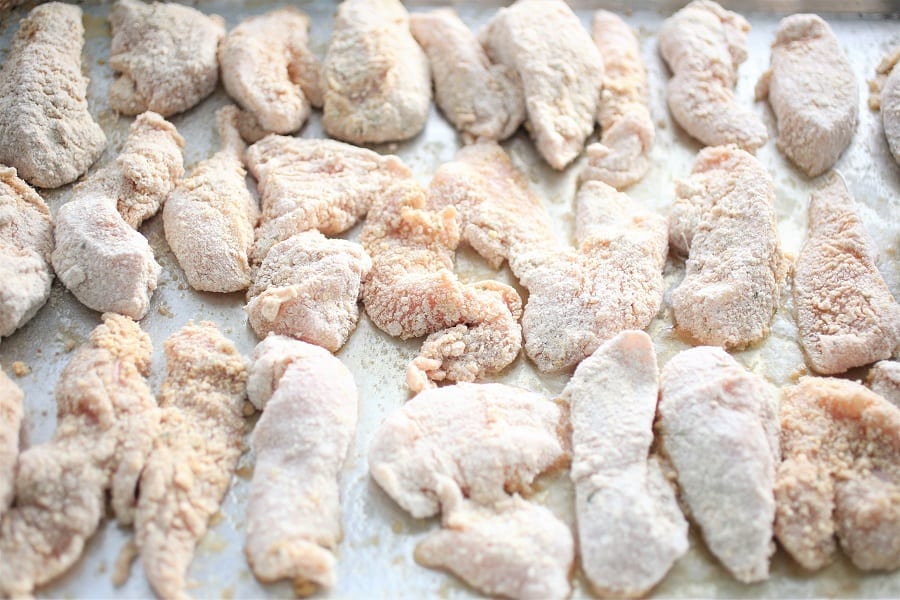 Now pop that in the oven for about 15 minutes. When it is brown and crispy underneath, flip it over and bake it for another 10-15 minutes. Serve with mashed potatoes and gravy and a nice green salad. Enjoy!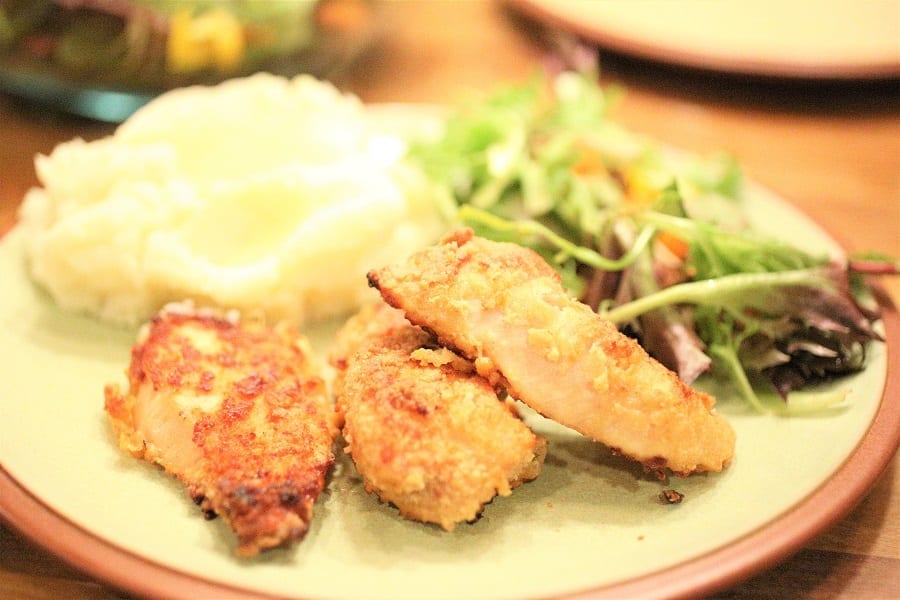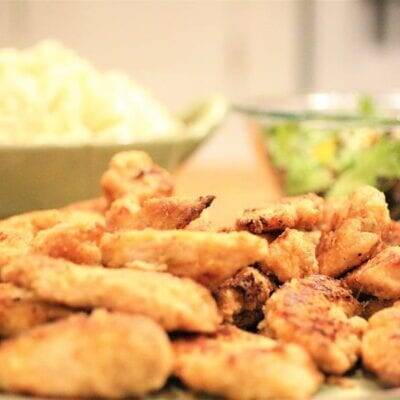 Crispy Oven Fried Chicken
This chicken is a family favorite. Chicken breast strips oven fried in coconut oil and butter. Battered in breadcrumbs and whole wheat flour.

Ingredients
5

lbs

Chicken breast strips

You can follow the same instructions for bone in legs or thighs, the cooking time will just need to be longer and at 375 instead of 400.

4

Cups

Italian style bread crumbs

2

Cups

Whole Wheat flour

2

Tsp

Seasoned Salt

We love Johnnys

1

Tsp

Garlic Salt

2

Eggs

2

cups

Milk
Ingredients for frying
1

stick

butter

3/4

cup

coconut oil
Instructions
Place your stick of butter and cup of coconut oil on a full size sheet pan. Place in the oven while it preheats to 400 degrees. In the meantime, mix your eggs and milk in a shallow bowl. Next mix your bread crumbs flour and seasonings. You can either do this in a shallow dish or in a bag. Set up a bit of an assembly line. Your chicken, then the milk egg mixture, next the dry ingredients and finally the preheated pan with the melted oils. Dip the chicken in the milk mixture, then place it in the flour mixture then place in on the pan directly in the oil. I work with about five pieces of chicken at a time. Pop it in the oven for about 15 minutes, flip the chicken pieces over and let it go for another 10. Take out of oven when they look as crispy as you would like them to. Enjoy!

Notes
If you are making this with bone in chicken pieces, lower your oven temp to 375 degrees and cook for about 30 minutes on each side.
Amazon Links