How to Deal with Whole Chickens
If you, like many others have made the switch to raising your own chicken or buying local, then you may have the dilemma…what do I do with this whole chicken? In this post I will tell you how I deal with the whole chicken.
I used to be super intimidated by the thought of a whole bird. I mean– I liked my boneless skinless chicken breasts. How about a family sized package of chicken thighs? Yes please! However, after moving to the country and beginning our journey to raising our own food, I had to let the convenience of prepackaged chicken parts go.
This post contains Amazon affiliate links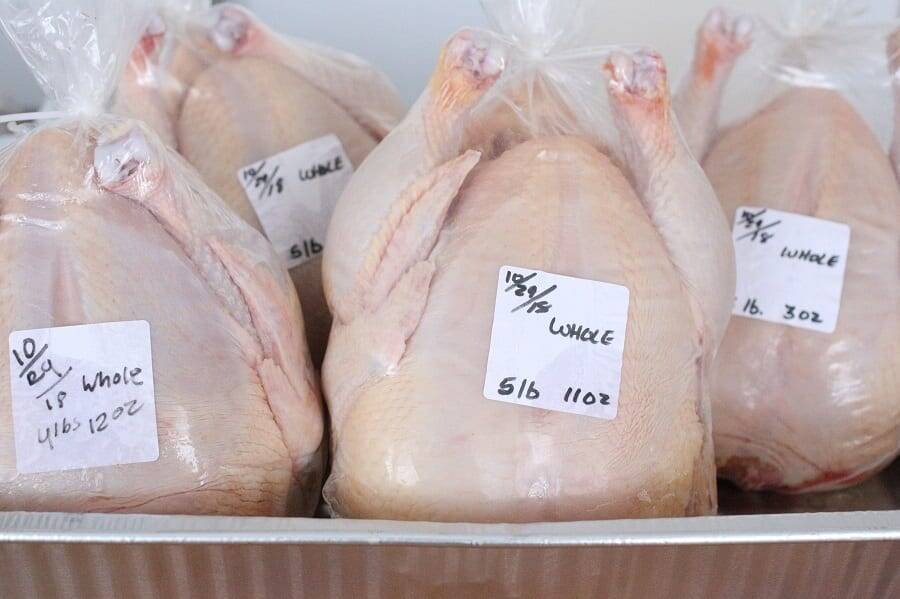 Your Options
As I see it, you have several options–some easier than the others.
1. Boil it

You can boil the bird-then de-bone it after it's cooked. Use the meat for soup, a curry, or a casserole. You could also place the cooked chicken in zipper bags for later use.
2. Roast it
A whole roasted chicken. The is probably the most common way for me to cook a couple of chickens. Pre-heat the oven to 475 or 500, roast it at that temp for about 30 minutes, then turn the oven down to 375 to finish it.
3. Crock-pot, no water
Stick one in the crock-pot. It's just as easy as it sounds! When I say stick it in the crock-pot, I mean just that. Don't do anything else to it! You could season it if you wish, maybe add a little salt. Add no liquid at all. This will keep it from turning into a mushy chicken. I Often put a frozen chicken in the crock-pot overnight, then de-bone it the next day. With this, you can make anything you want. I usually make chicken salad with it.
4. Cut it up into parts
Cut the chicken up and package it as parts after butchering. We do this sometimes and it sure is convenient later on. Unfortunately, there are some butchering days when the weather is moving in, or we are just plain tired. The thought of cutting up all of the chickens right then is just too much!
Plan ahead a bit and pull several chickens out of the freezer. Let them thaw, cut them up, and use them throughout the week for things like oven fried chicken. This is the method I will walk you through today.
How to cut up a chicken and make meals for the whole week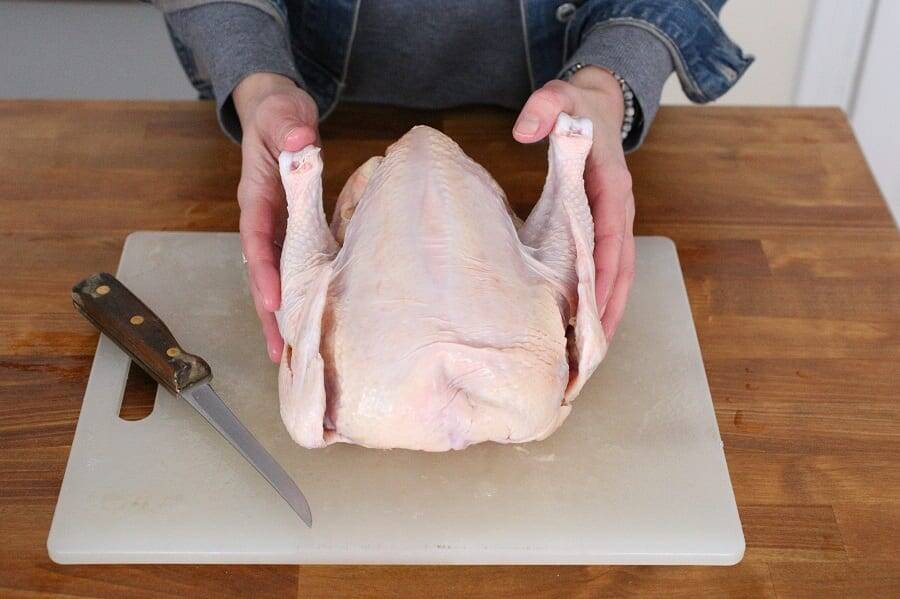 In our home, I need to thaw four whole chickens in order to have enough breast meat for oven fried chicken strips. Below, I will show you how to cut up a whole chicken. It isn't difficult, but it is an extra step that you may not be used to.
Here's what you need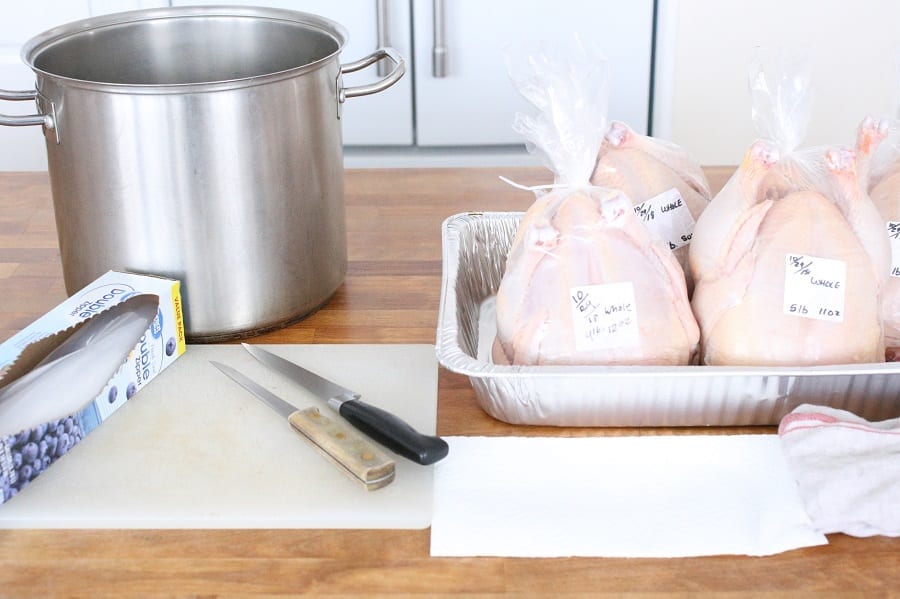 A good sharp knife. I despise sharpening knives, so my husband kindly keeps them sharp for me! We really like the Chicago Cutlery boning knife. It is the knife we use for processing our chickens on butchering day too. You will also need a cutting board that can be cleaned well, some paper towels, zipper bags and a stock pot. Also, a whole chicken!

Start with the thighs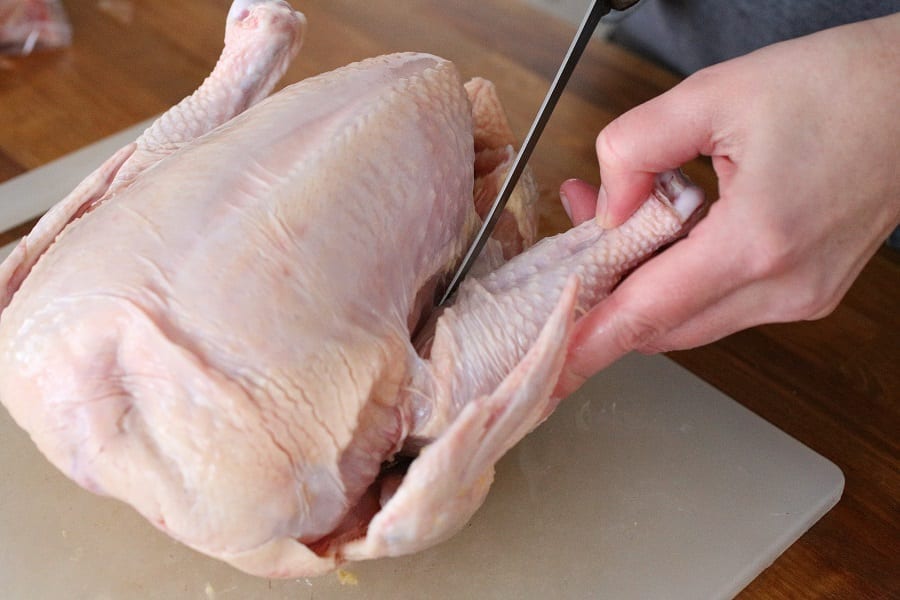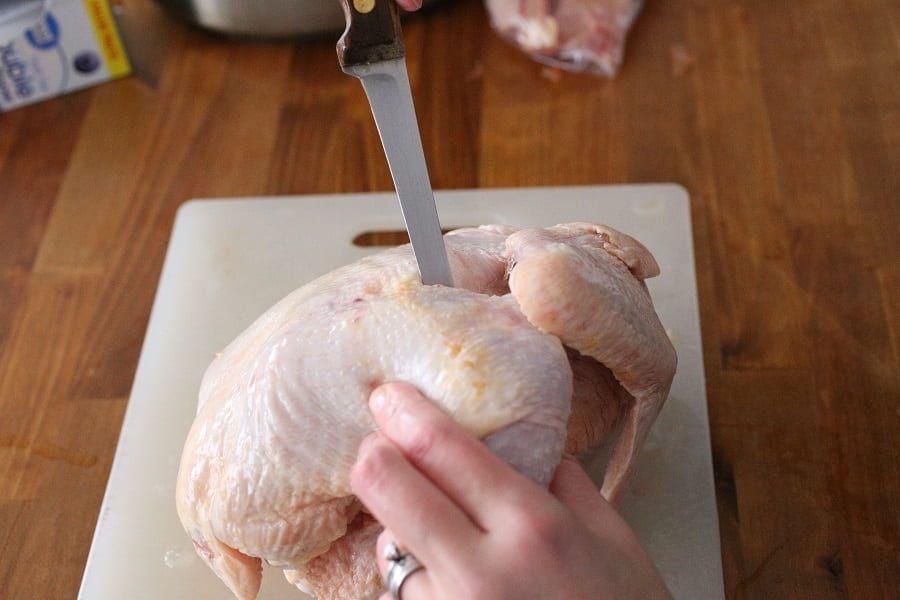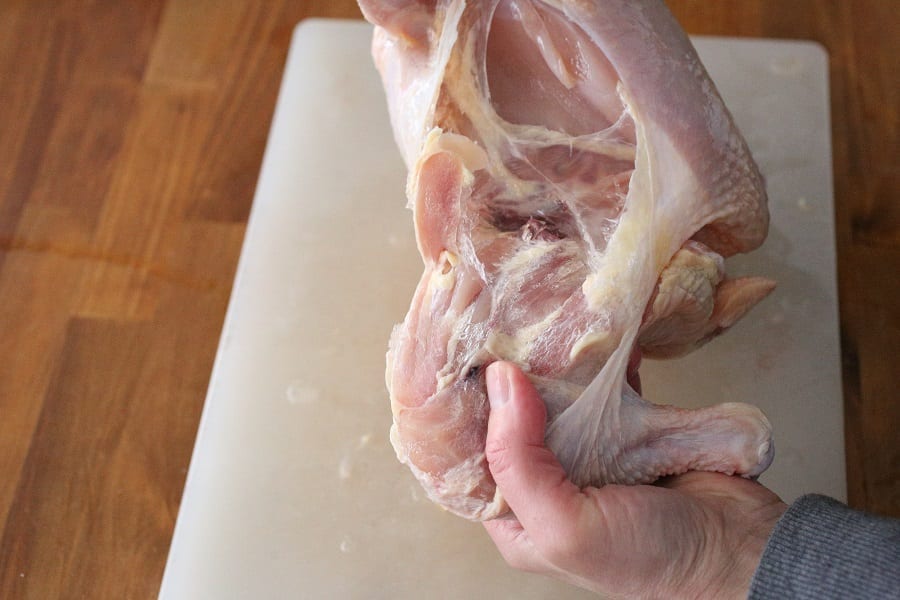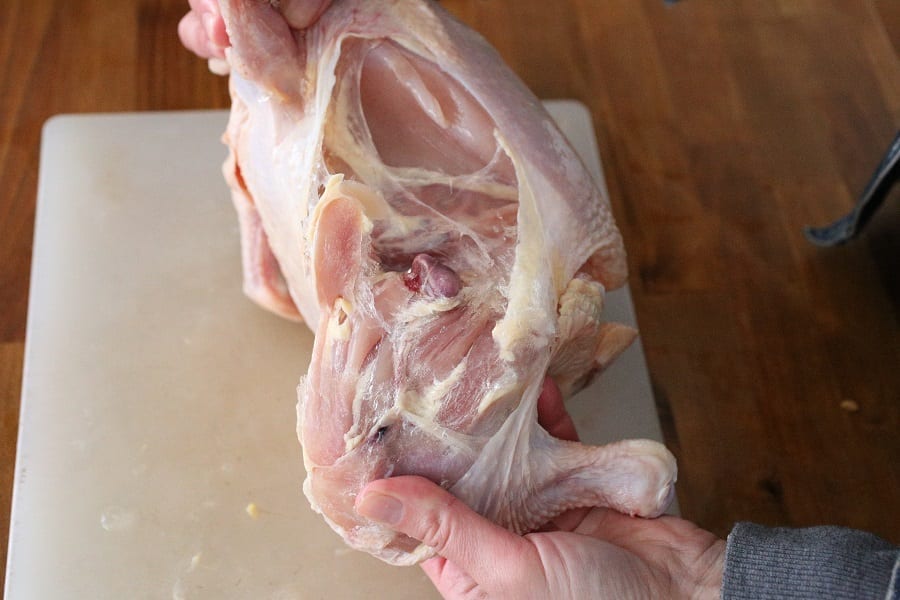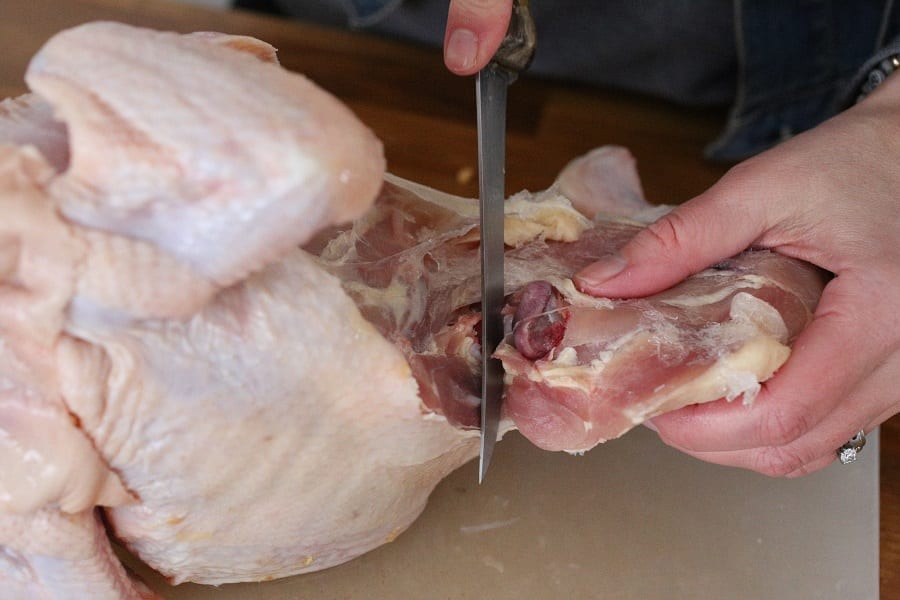 Next cut the wings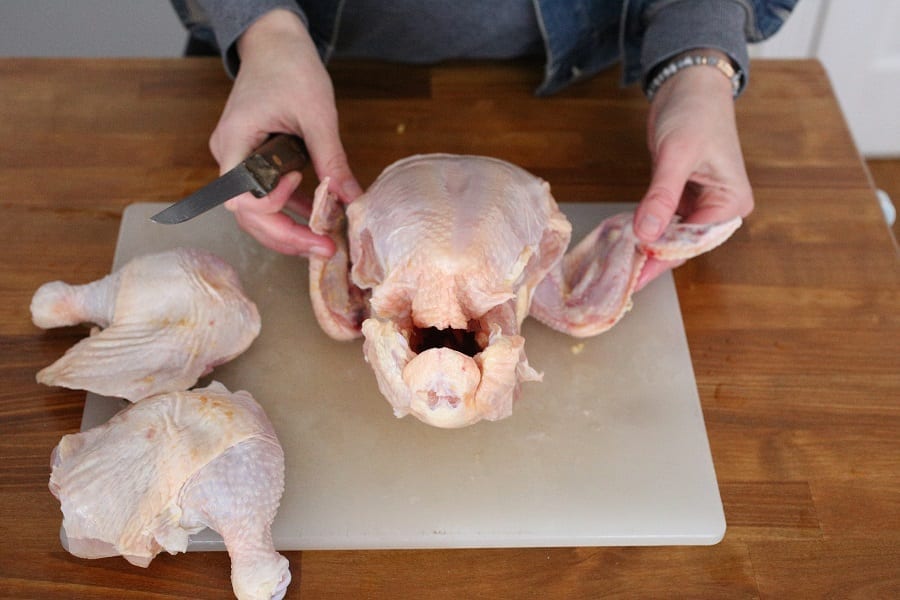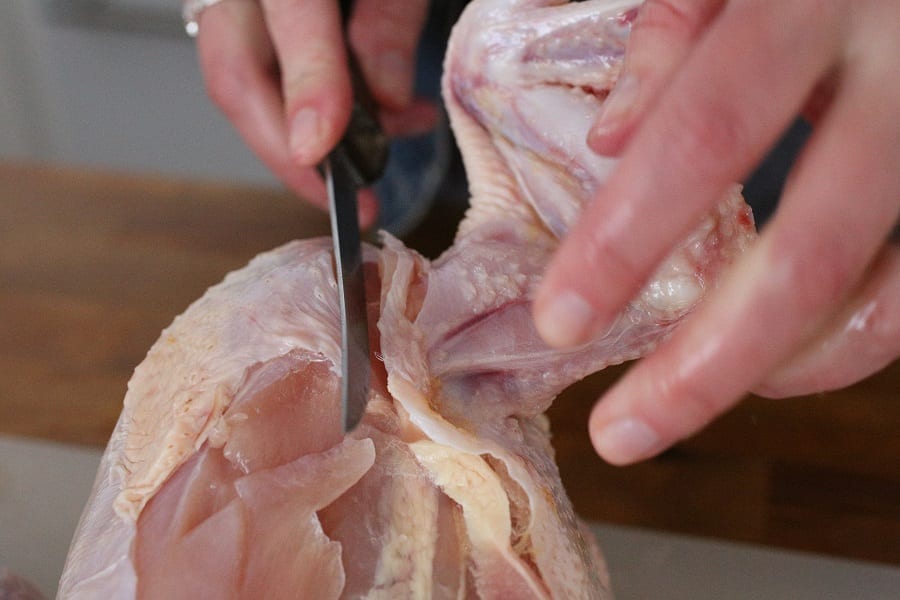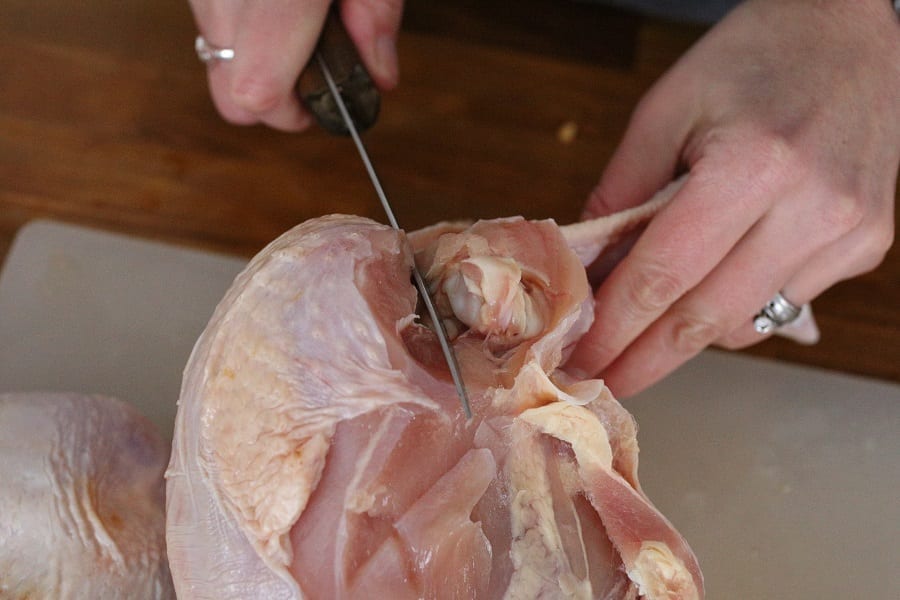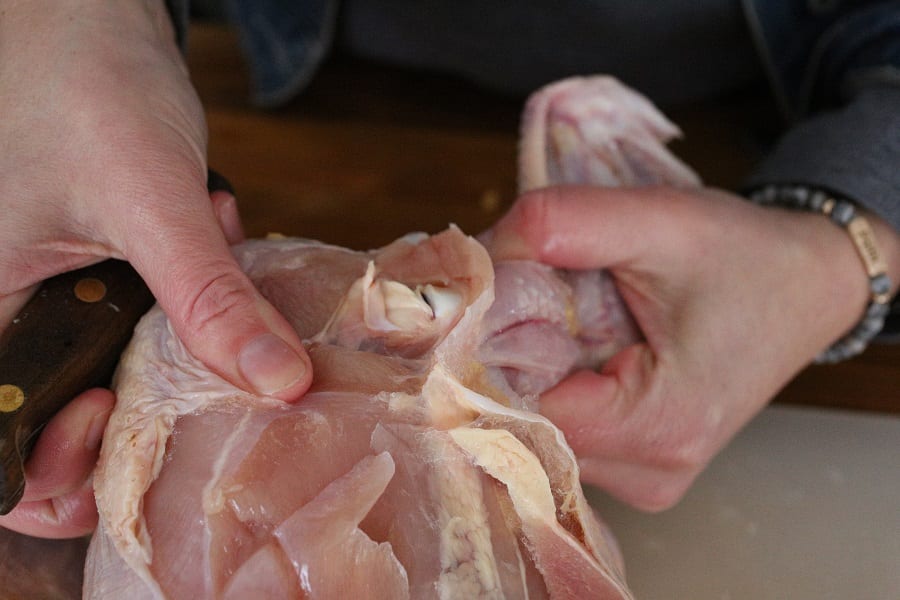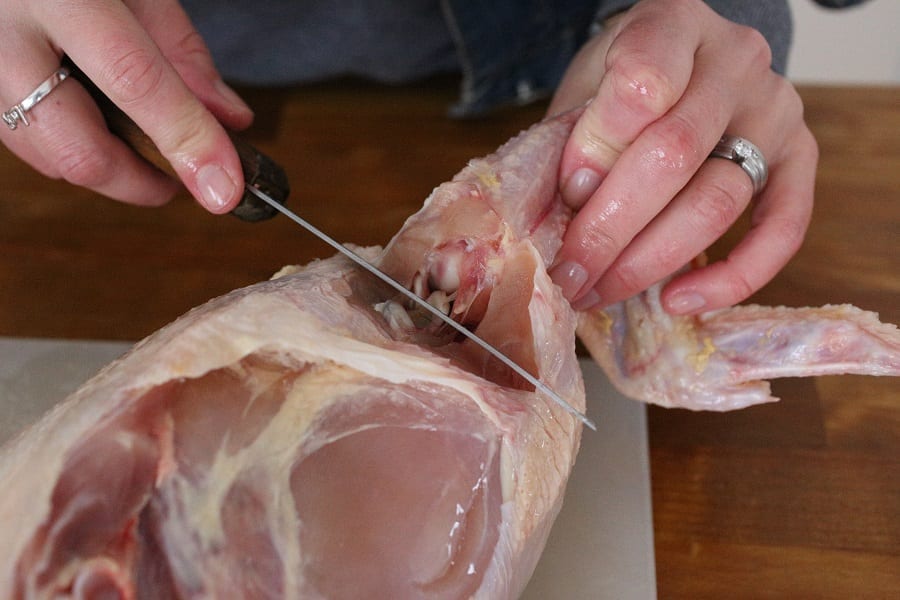 Now for the breast meat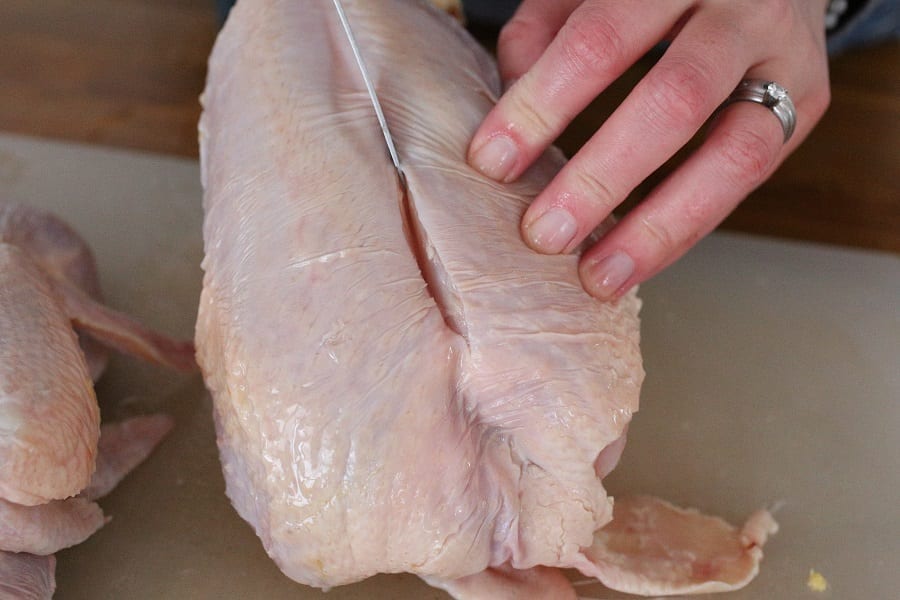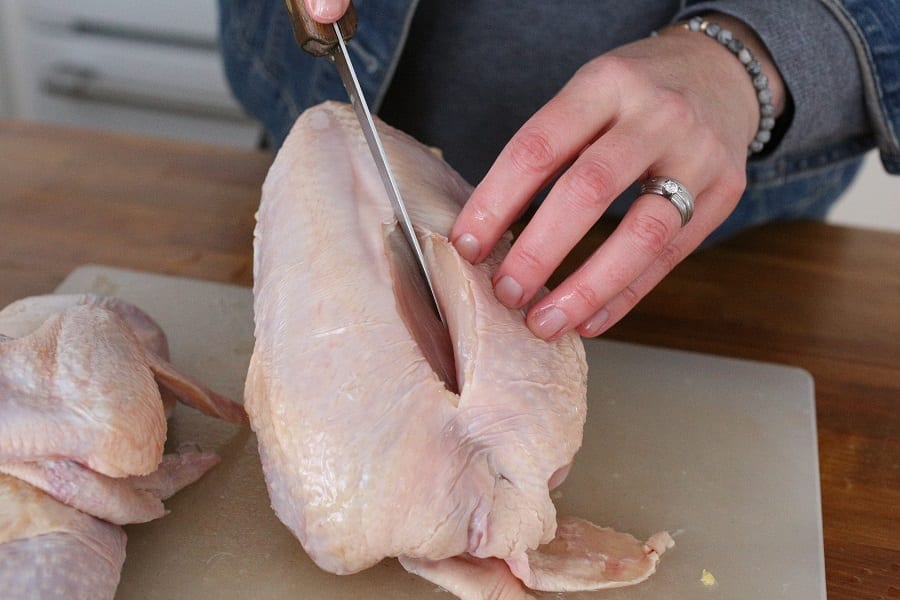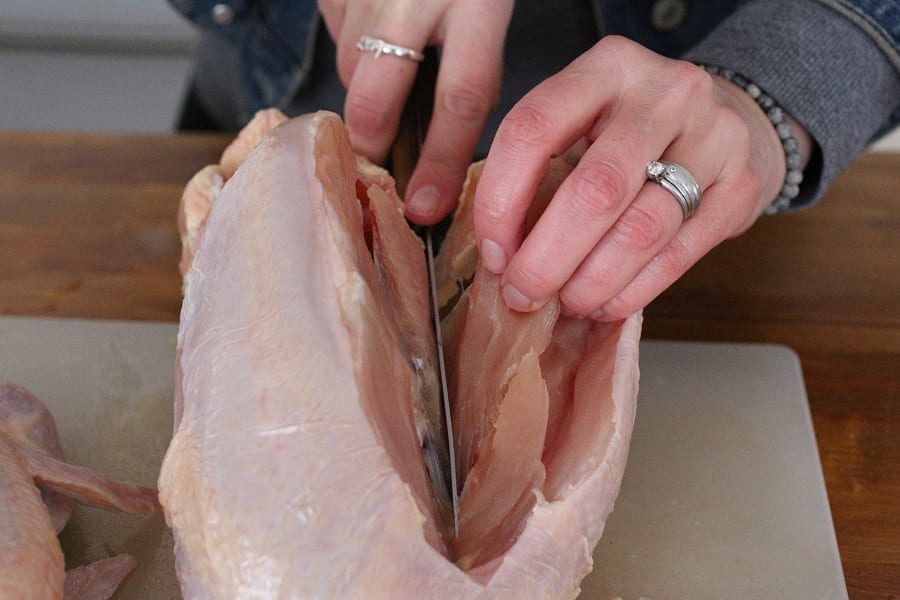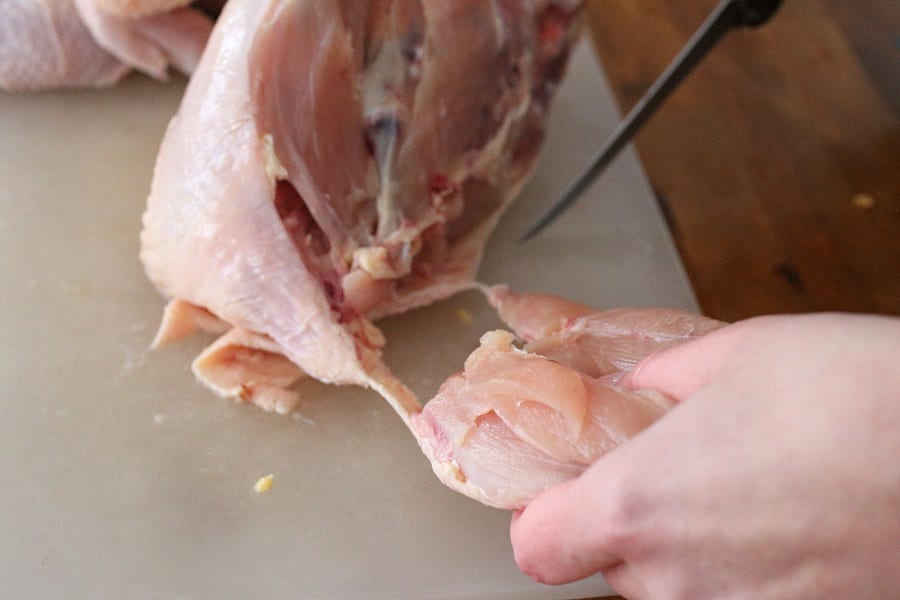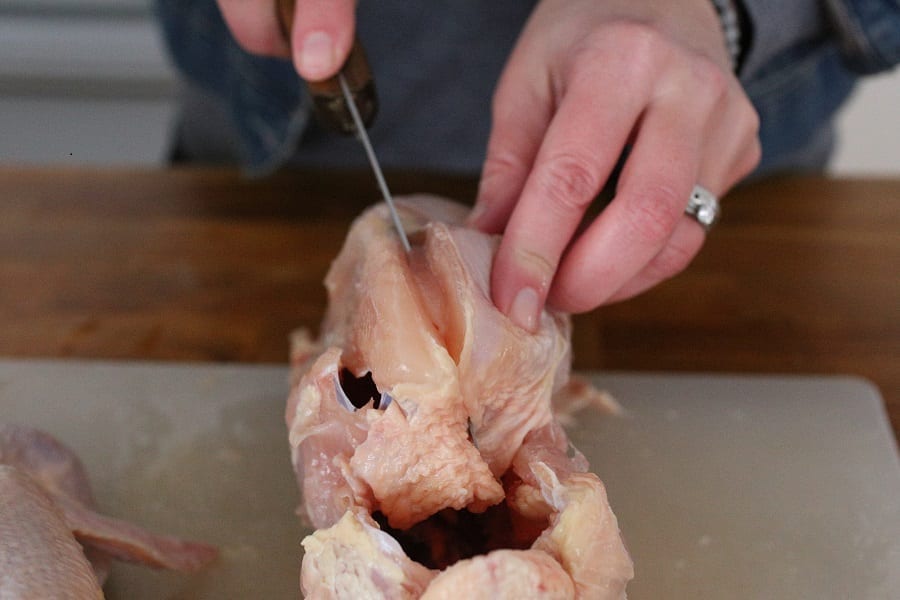 Admire your work!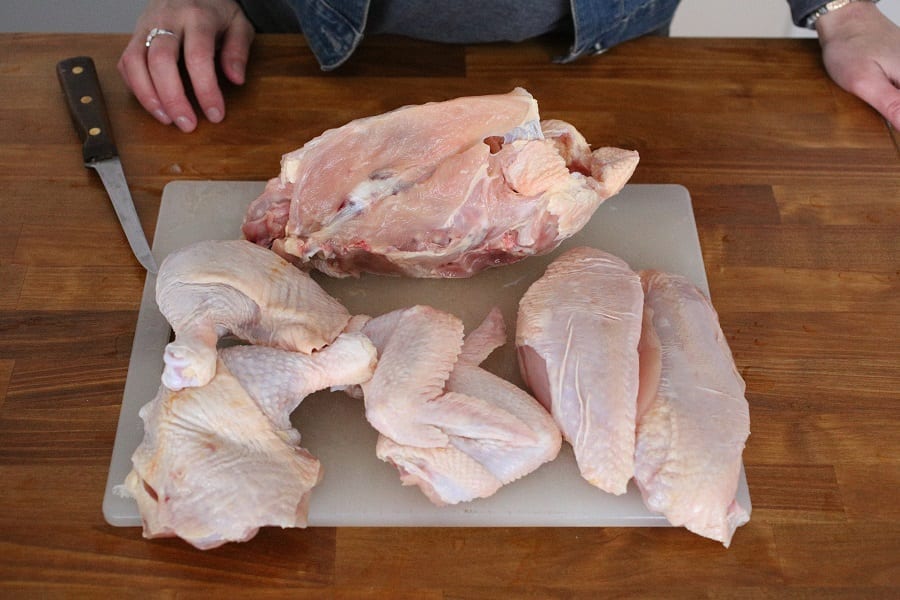 Toss the carcass in the pot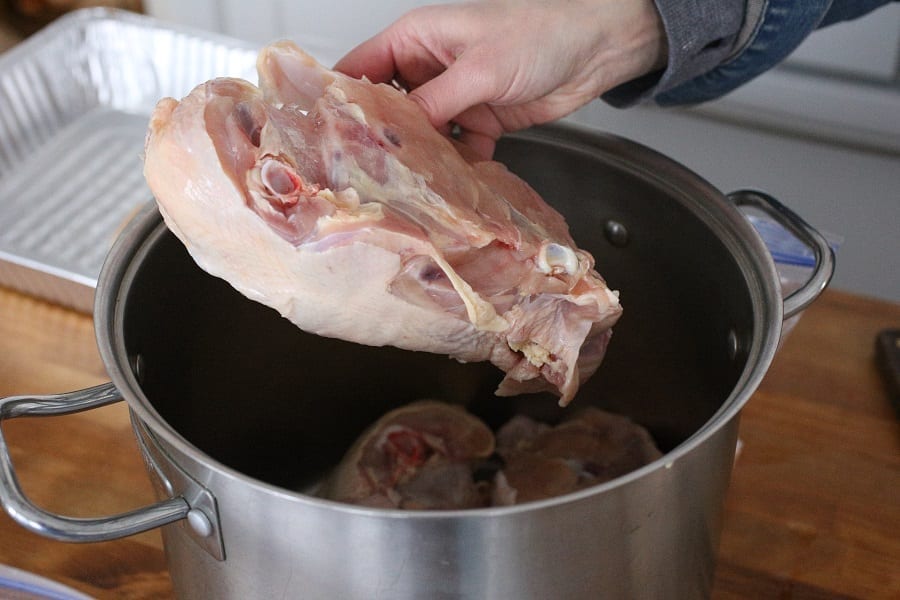 How to separate the thigh from the drumstick
The same technique applies here. Cut the skin, locate the joint. Pop the joint, and cut between it.


Now, what to do with all this meat?
Stay with me as I will be posting some chicken recipes to help you decide what to do with all the chicken that you can now cut up! How about Crispy Oven Fried Chicken, or Curry Chicken or maybe some Creamy Chicken and Wild Rice Soup! Stay tuned!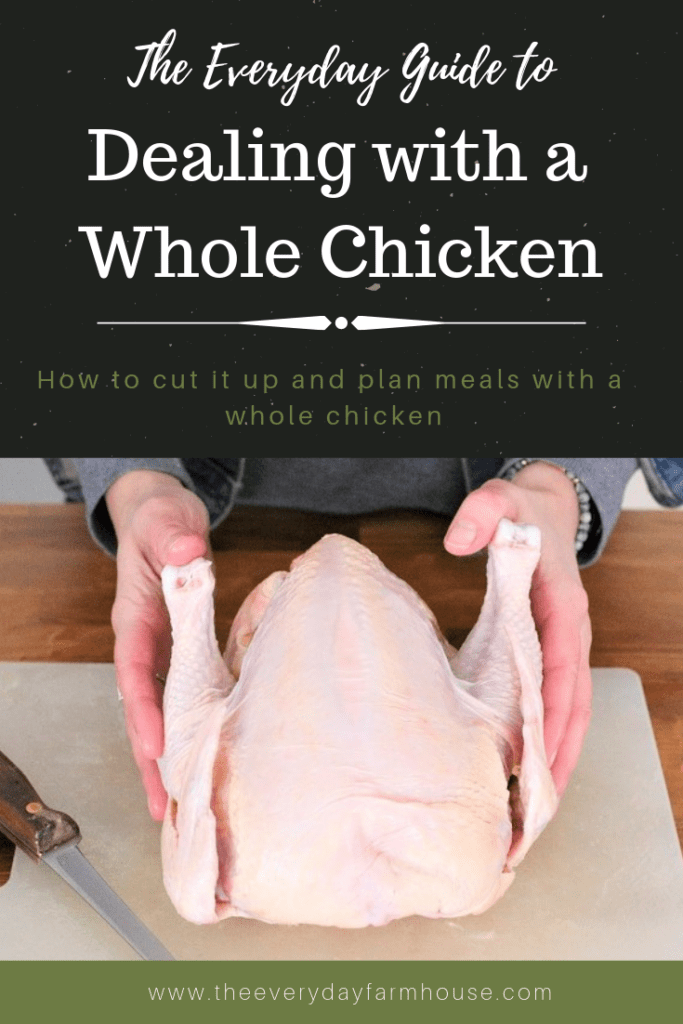 Amazon Links for helpful tools