Hey there! I thought it would be fun to show you around the Everyday Farm. A few tips and some advice on Homesteading will be thrown in. Let me first say, we are by no means experts at this farming gig. As a matter of fact, neither my husband or I grew up on a farm. However, we both had a vision of raising our kids in the country and teaching them to love to learn and work. As a result we have spent the last seven years learning by trial and error. This farm tour will focus on the animals, in the spring I will show you around the gardens.
These are all pictures from the last few years. Some of these animals are still with us, and some are in the freezer! If you haven't ever raised your own animals, that may sound cruel. However, we have a large family and we all need to eat. Knowing where our food comes from is important to us, so raising it ourselves connects us with the food. It is also teaches our children that there is sacrifice on the part of the animal for our benefit. We don't ever take that for granted. It connects us to our food in a very personal way.
Our model
We have followed a Poly-face type model for our farm. This just means we don't have all of our eggs in one basket so to speak. We are not a dairy farm, or a chicken farm or a cattle ranch. Ours is more of the old time homestead with a little of this and a little of that. Rotational grazing and animals on pasture is what we strive for.
On this tour I included animals that we have kept, but no longer keep. I thought our experiences with them might be helpful for someone just starting out.
This didn't happen overnight
If you are at the dreaming stage, or if you are just getting started in homesteading, please remember, this didn't happen overnight. There is a lot to be said for starting small. Like one animal group at a time! We didn't get a milk cow and chickens and pigs and bees all at once or all in the same year. At first we got hens and meat chickens. It took us a while to get comfortable with those. Next we added a milk cow. A few years later we added pigs. I don't see how a person could be successful learning it all at once.
When I say trial and error, that usually comes at the expense of the animal. There will be times when you make mistakes and you lose an animal as a result. That is why I think it is important to start small and understand the ins and outs before focusing on something else.

Laying Hens
This is the first thing we started with. Hens are relatively easy to raise and to care for. The initial expense is small and the reward can be great! Store bought eggs just do not compare to eggs from hens raised on pasture.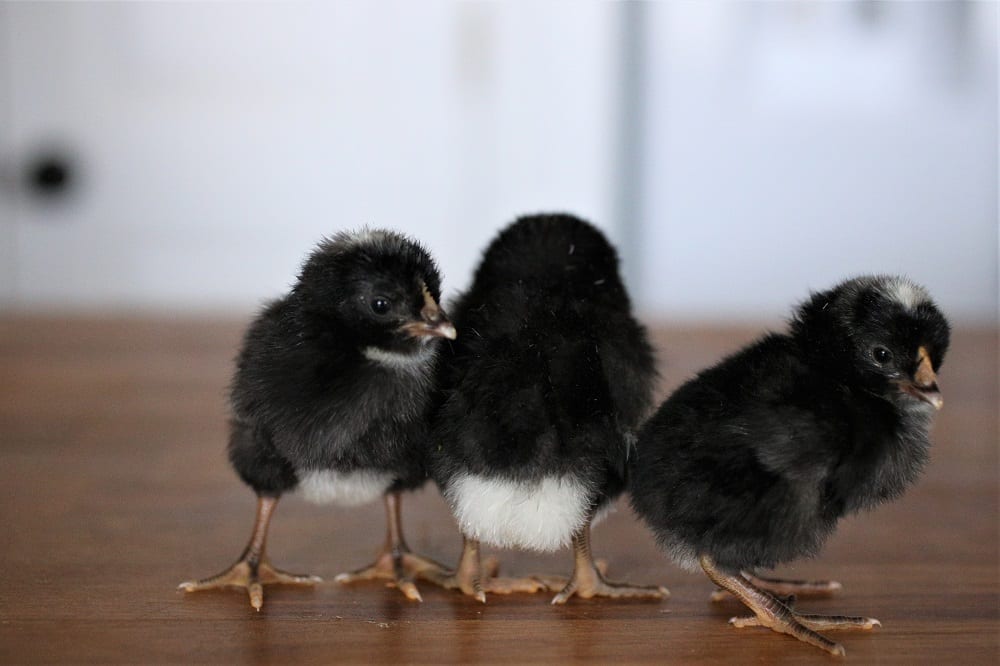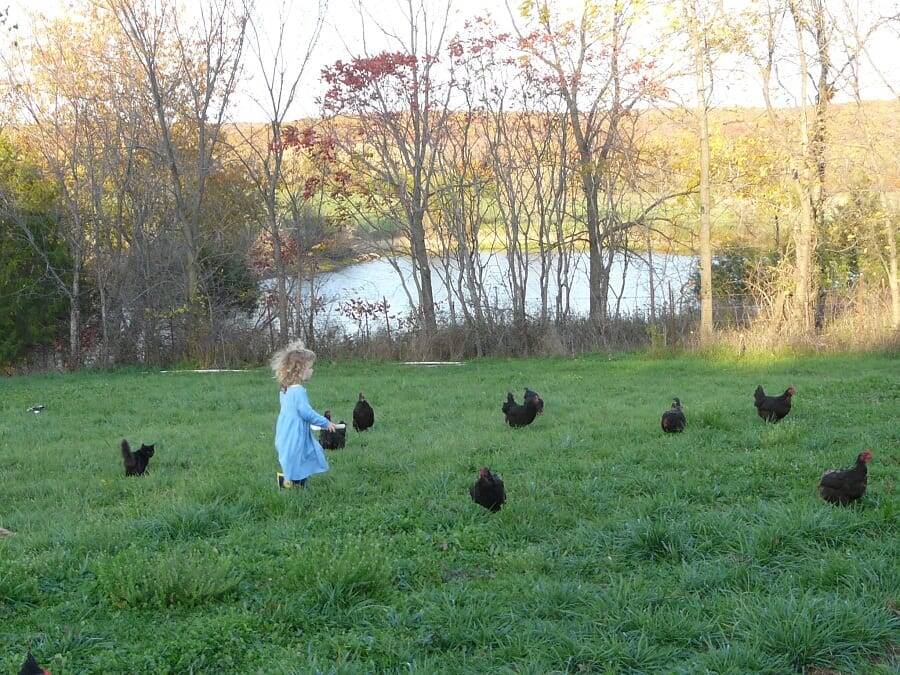 Meat Chickens
This has been one of our favorite additions to the farm. We started this the second year and we have never looked back. Once we raised our first batch I swore to never buy chicken from the store again. We have experimented with heritage breeds, but always come back to the Cornish Cross.
We learned how to butcher these ourselves. My husband built a plucker and bought a scalder to make the job easier. We process up to 120 in one day. This is usually done twice a year. We stock our freezers and also sell to family and friends. Our hope for our oldest boys to make a little business selling pastured chicken.
This is a new pen we just switched to these, it also has a cover for the top
Cattle
We just buy bottle calves in the spring and raise them up for about two years. In our area dairy bull calves are readily available and they are inexpensive. We have been pleased with the meat from both Jersey and Holstein. This year we bought a Limousin beef calf. We will see if it is any different. They are grass fed.
A word of caution for grass fed bottle calves. Milk replacer must be given for longer than the recommended six or eight weeks. At that age, the rumen is not yet developed enough for grass only. A grain supplement or milk replacer must be given until around four months. Otherwise, growth will be stunted or they will get sick and die…ask us how we know. So while grass fed meat is wonderful, be educated, don't be full of zeal without knowledge.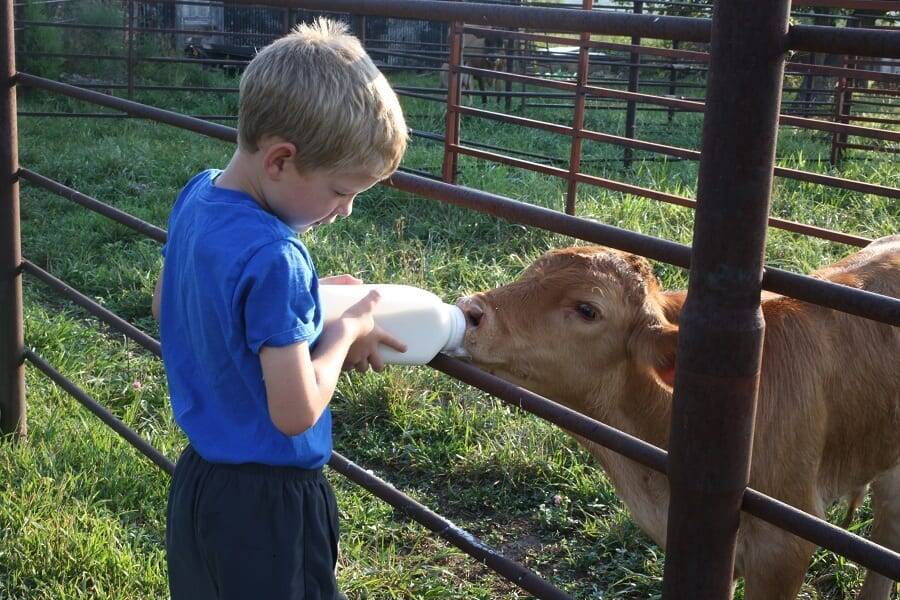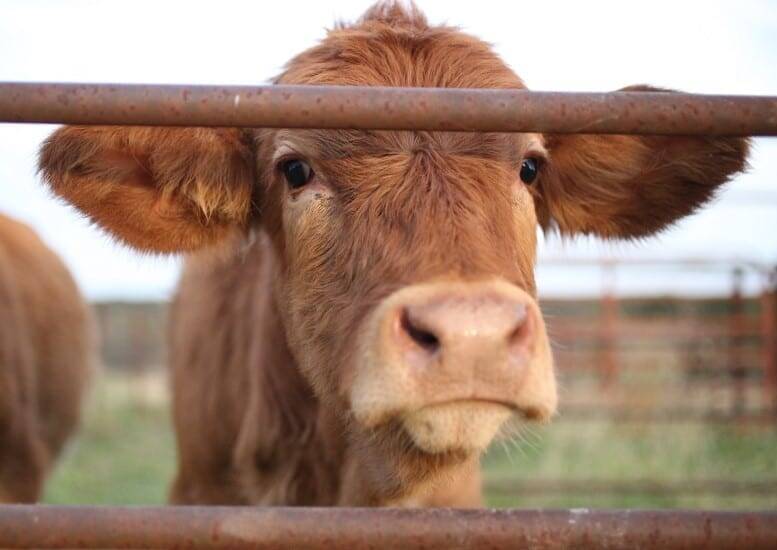 Pigs
We have just recently added pigs to our farm. We have raised them for two years. The first year we learned a lot. We bought a heritage breed and raised them for about ten or eleven months. The meat was incredibly fatty. The second year we switched the breed and raised them for about half the amount of time and had a much better result. Actually, I just had some ribs for lunch and they were delicious!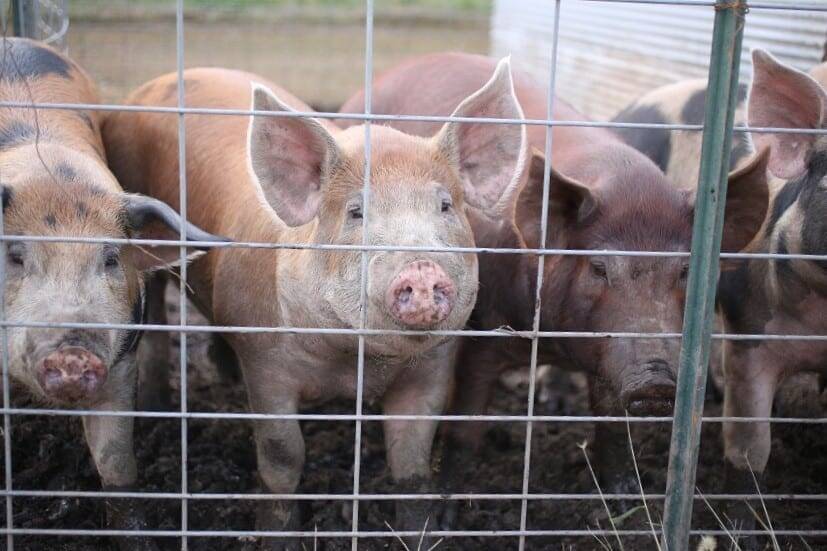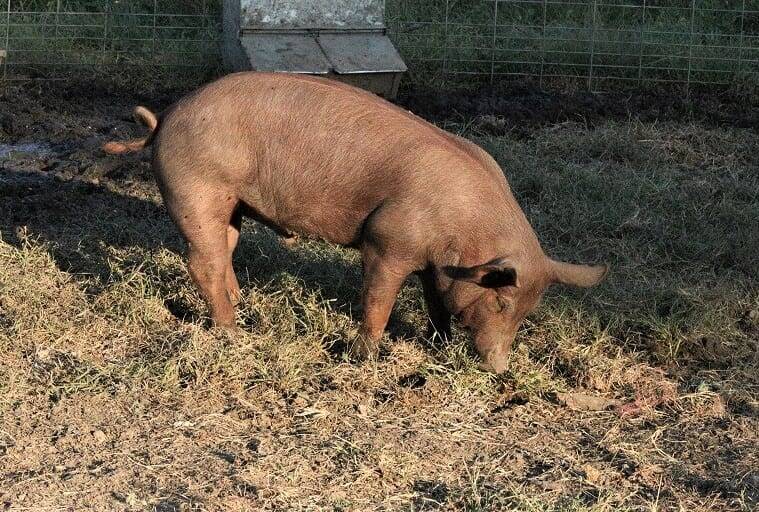 Guineas
We got Guineas the second or third year. Guineas are known for eating ticks, and I will say they have done a great job of significantly decreasing our tick population. They are funny creatures. Very noisy, acting as a sort of watch dog. "They will get all worked up about a grasshopper or a bird and go running all around "gabucking" (the noise they make). They are a bit difficult to keep around. In the summer they prefer to roost in the trees rather than the chicken house, and will often get picked off by predators. They do have tasty eggs in a very hard shell.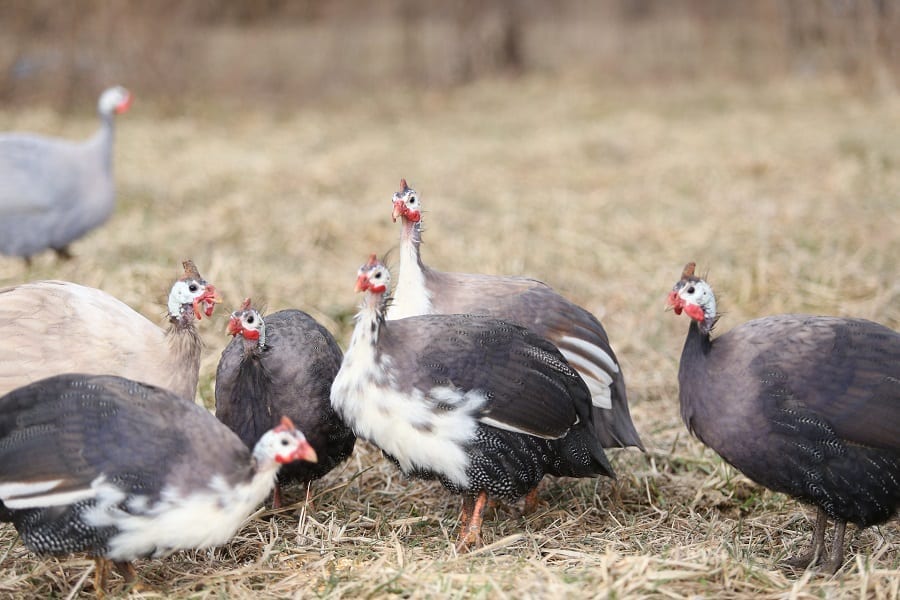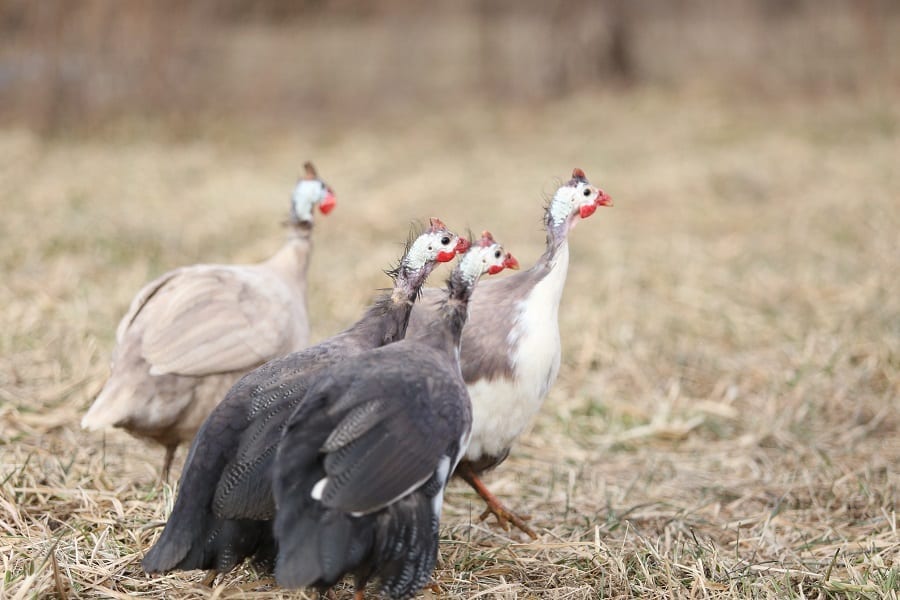 Bees
This is our second year with bees. We started with two hives, and lost one early last spring. Here in the Midwest it is hard on the bees when it gets warm in the early spring and then snaps cold again. We have yet to harvest any honey, but are hopeful that they will make it through the Winter and Early Spring and that we will be rewarded!
Bunnies
We kept bunnies for about two years, and actually still have some. We have the bunnies for pets and for our daughters to breed and sell.
This was a favorite for my daughters. They are super cute and adorable to watch. However, bunnies are high maintenance. Like, they just want to die it seems. We wanted to keep ours on grass, so we kept them in movable pens. Bunnies will eat the grass in their area in no time flat, therefore they need to be moved at least twice a day. If they are not moved that frequently they will dig out. Chasing bunnies is no fun.
When it is hot bunnies do not do well at all. They overheat and quickly die of heat stroke. If you wish to keep them alive, you must give them frozen 2 liter bottles to lick and lie against so that they can cool themselves. Fans can also be hooked up with extension cords across the yard to keep them cool. Which, lets be honest, is just not practical.
At one point last year we had stray dogs come on our property and get our female bunnies. It was sad and traumatic. The pen of male bunnies was still there until they dug out one evening. Would you believe they are mostly still around? They live like wild bunnies on our property, they have burrowed for the winter and they seem much happier than when they were penned up.

Ducks
I was so smitten with the idea of having ducks on the farm. We got some for free last year, and I also bought a few at a swap meet. We put them on our pond and enjoyed them for quite a while. Then they became fearful of the pond due to a snapping turtle incident. They then moved into our yard. This is not an ideal situation. Ducks have very messy smelly poo. Now when I see old movies where the ducks are running around the yard, it doesn't stir up the romantic feelings it once did! Their eggs are quite tasty and fun to hatch. I imagine we will have some again in the future. Anyone have tips on getting rid of snapping turtles?
A Milk Cow
This is my absolute favorite animal. If you are enamored with the idea of a milk cow please read my post here. They are a wonderful blessing, but they do come with their own challenges. We got a milk cow year three. We had her for two years and she suddenly died. Last summer we brought home our current cow and two little bull calves. This is Penelope. She has been a dream to milk. She was never milked before, as she was a nurse cow. We thought it would be very difficult to train her, but fortunately she took to us right away!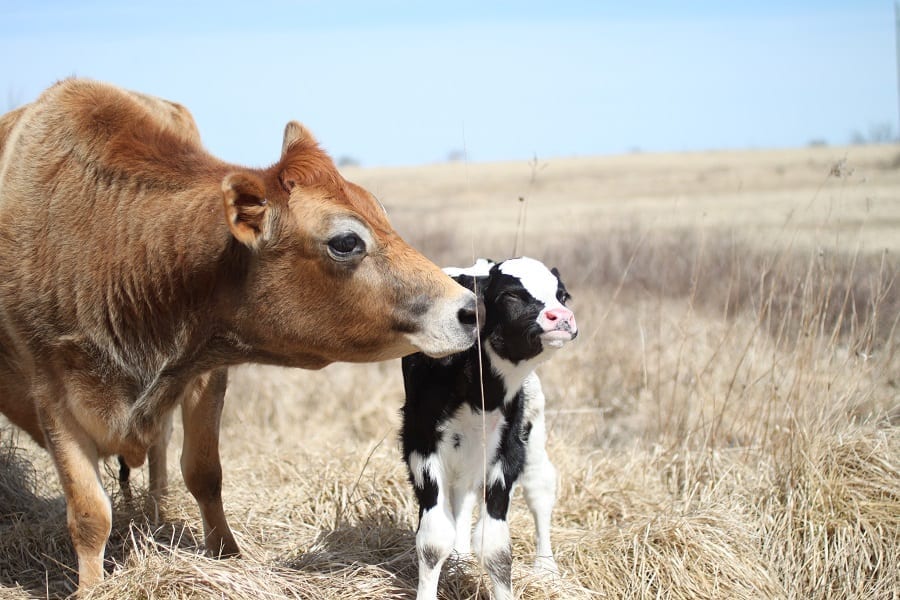 Penelope with her calf
Goats
We got goats on the fourth year. The goats were sold and given away in the same year. We are not goat people. I hope that doesn't offend any goat people out there, I am sure you are wonderful people! We just do not have a love for goats in common. The goal with goats was to eliminate our problem with monoflora rose and thistle. We were told that goats eat everything. And they do!….everything except thistle. I read that if you want goats to eat something specific, you should fence it off and tell them "please don't eat my precious thistle!" Then they will make it their life's purpose to eat it. They did eat the wild rose….and then they pooped out the seed and spread the rose worse than before.
Our goats were master escape artists and made it their sole purpose in life to get into the yard and destroy anything that looked edible. They thought of nothing else…just getting into the yard. I was pregnant at the time…as I often am and I had no patience for goat chasing.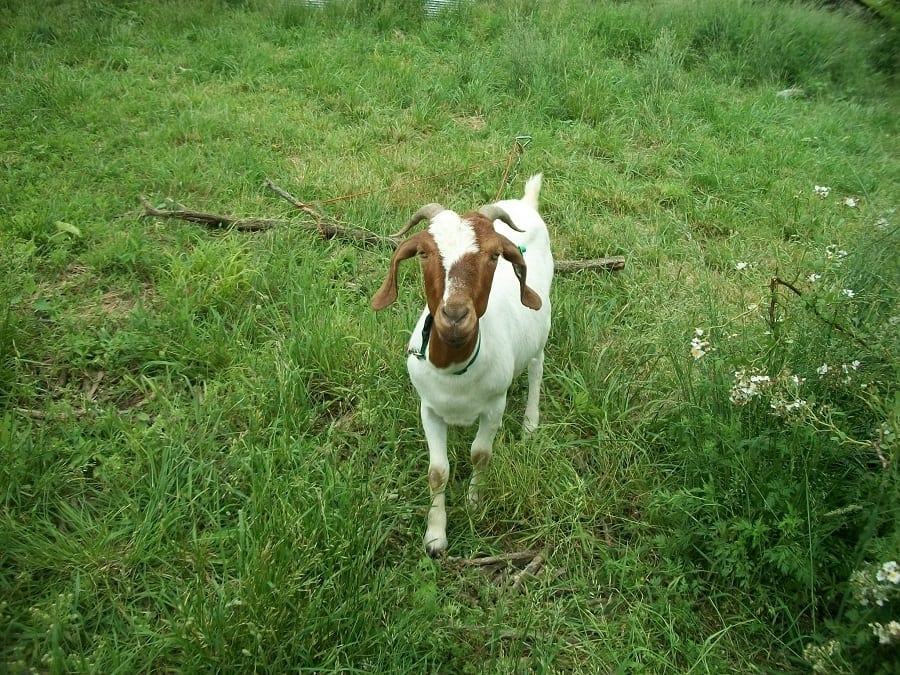 Pets
Of course, no farm or home is complete without pets. We have a variety of cats and kittens and two loyal dogs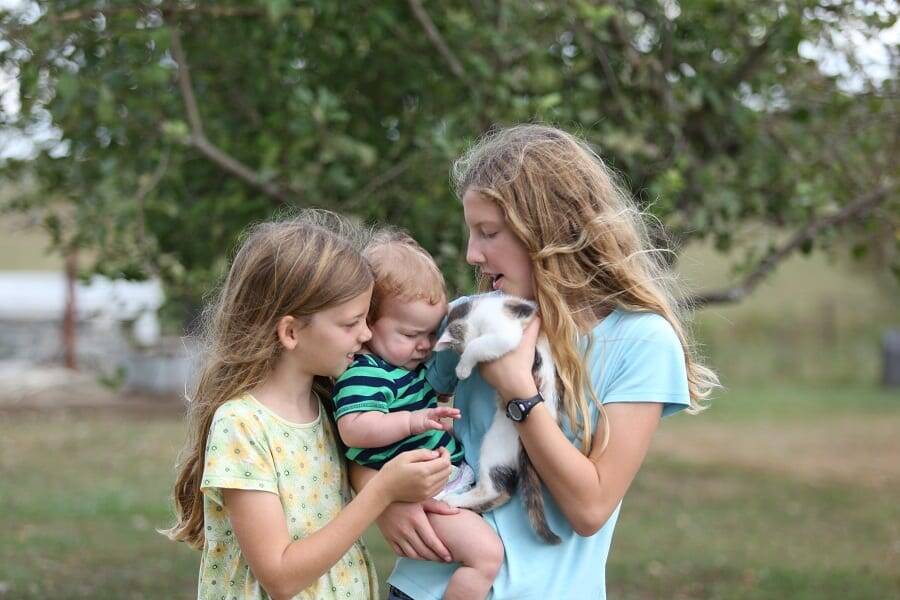 Thank you for touring our farm!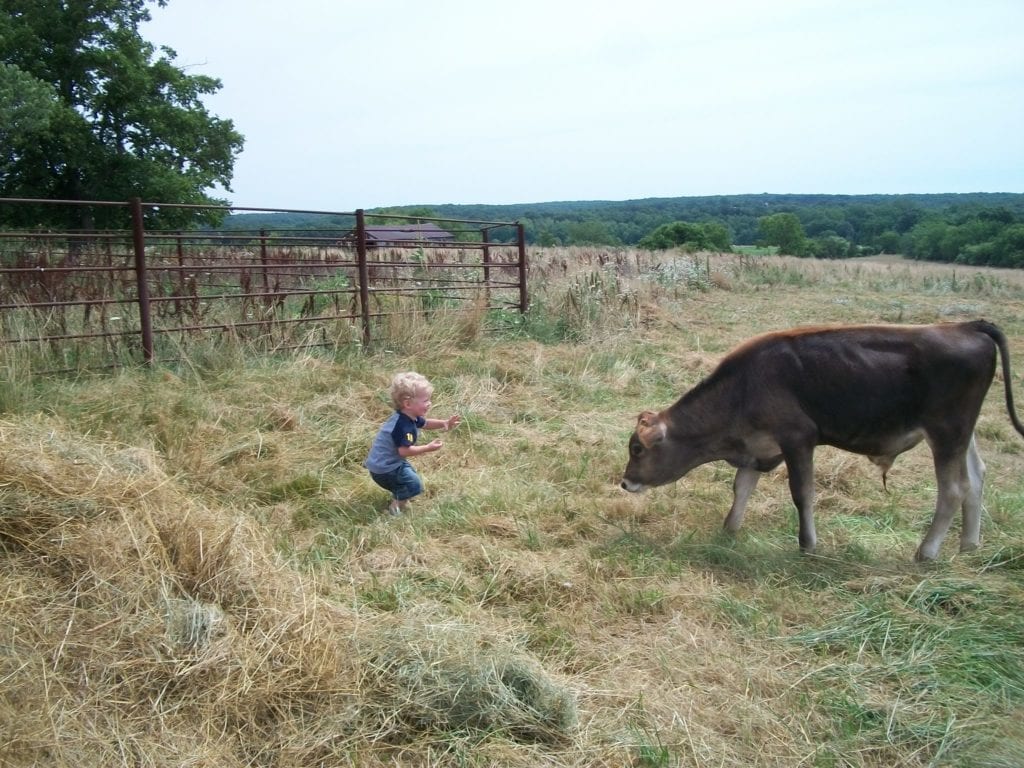 I hope you enjoyed your time here! Meeting other people and seeing how they do things is always a joy to me. If you have a farm, please feel free to comment and link to yours, we would love to look around!
Pin for Later!