Putting Up Our Red Metal Barn Part One
So, I thought it would be fun to do an ongoing series on our red barn. This will be part one, where I tell you the why and how of putting up this barn. In the future I would like to take you along as we finish out this building. So come on along as we put up our red metal barn.
Why a New Metal Building?
When we bought this place seven years ago, there were several buildings on the property. Two chicken houses, a small barn, a metal shed and a big black eye sore of a building right in front of our house. It was semi- functional and we used it for six years as it was. However, it was ugly and falling apart…and it was ugly…did I mention that?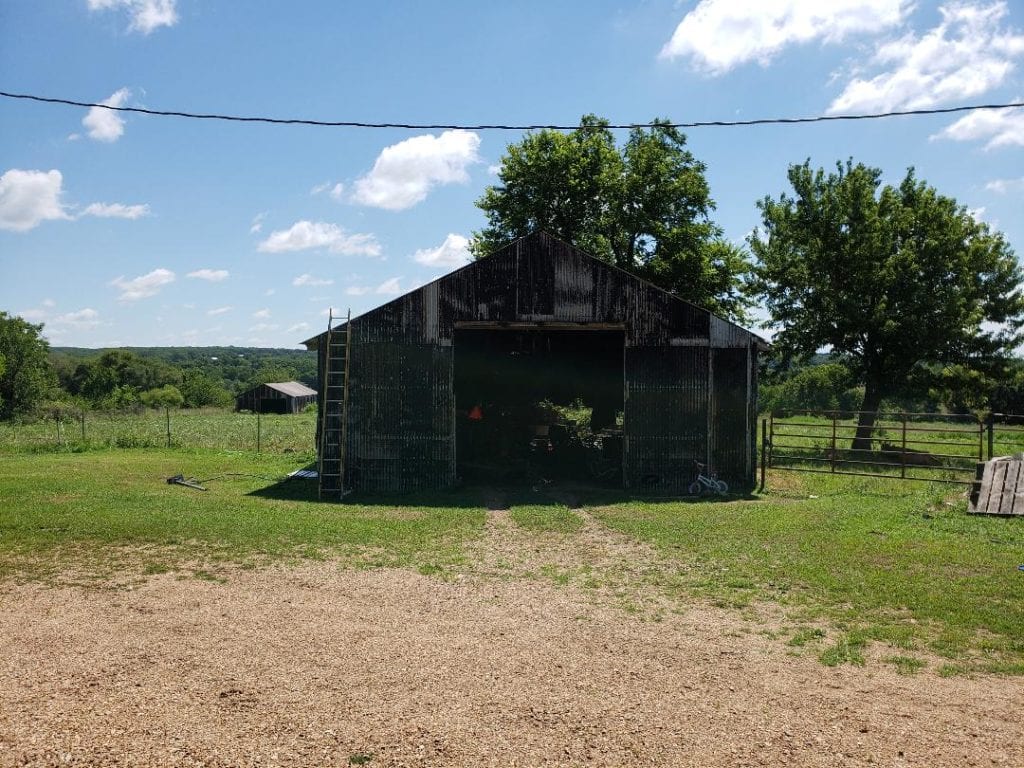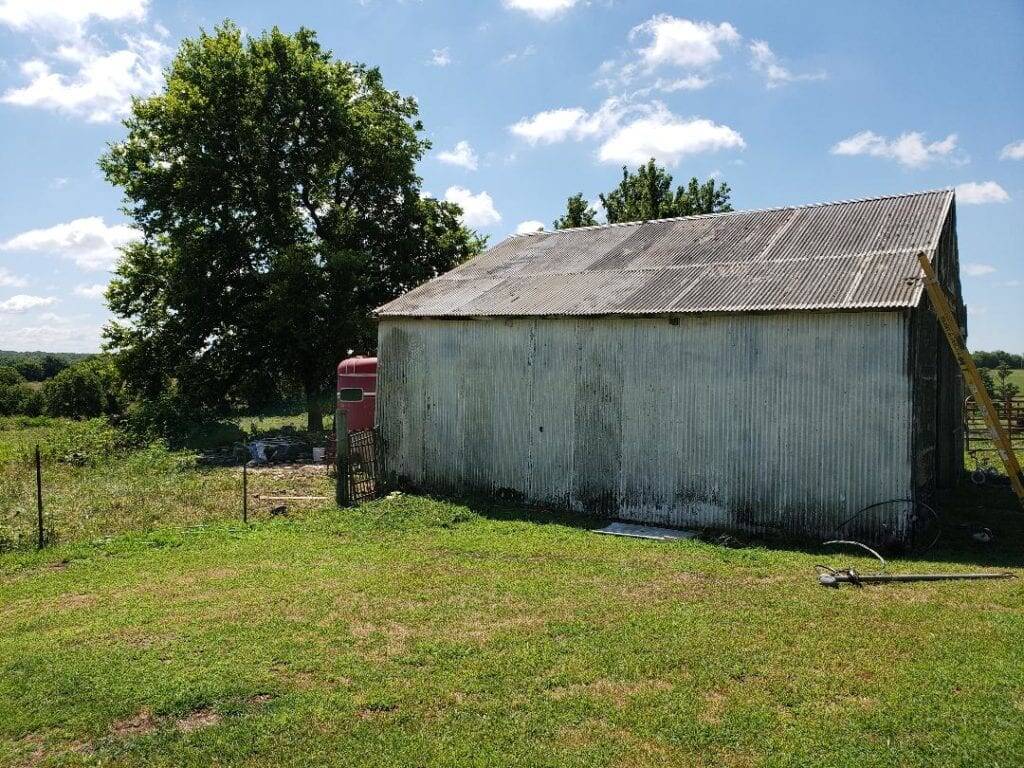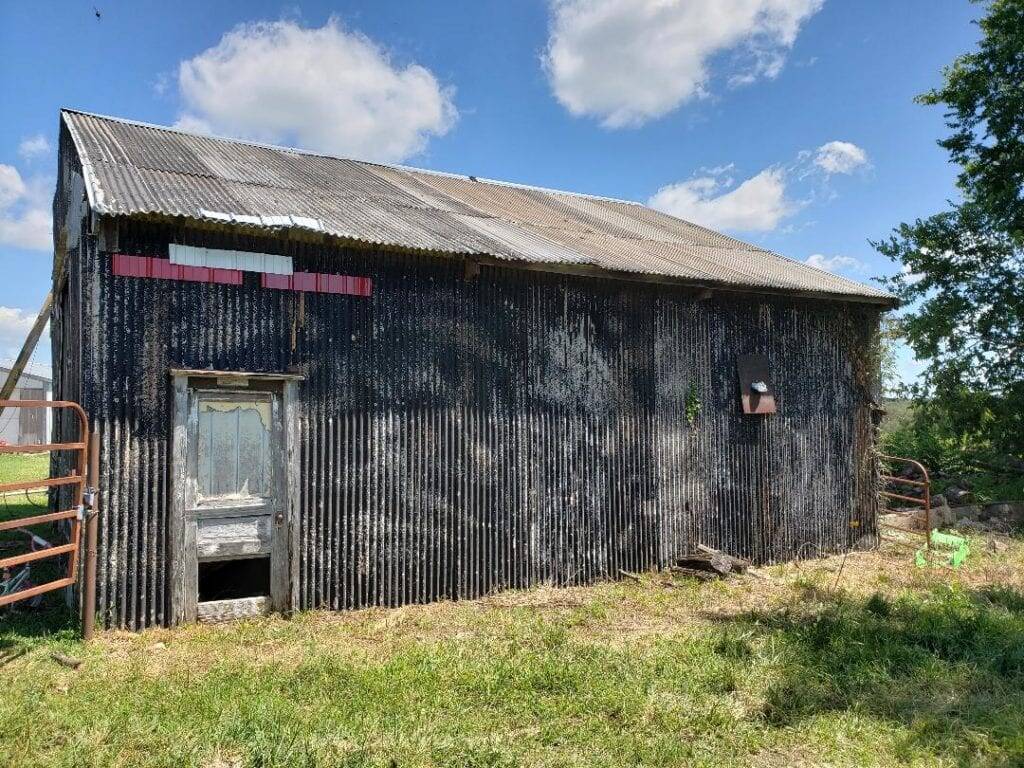 How to Plan for Building a Pole Barn
We knew we needed a space big enough to keep our tractor and our van. It would be great if there would be enough space for some storage and a welding area. As we talked over the plans we kept coming back to having a space for storage. We live in a 2700 sq foot house with no basement. Our attic was converted to bedrooms long before we lived here. We are a family of eleven! There are times when we feel a bit cramped or when we feel a bit frustrated at the lack of storage. So we began to dream and plan a little bigger
Why not make this barn a two story? We could use the upstairs for storage and possibly a rec room! This sounded very exciting to me! We also home school, so a place to sew and do craft type work would be a huge bonus!
How to Decide on a Metal Pole Barn
Once we decided to tear down the old building, and replace it with something newer, we had to put our dreams into plans. We love the look of old barns, however, a new wooden barn that looked like like an old barn was not in our budget. A metal pole barn with a classic look was more within the realm of possible for us. So we got a few quotes and went with the company that we felt most comfortable with.
Next we sat down and with words and pictures saved on Pinterest we showed the contractor what we wanted. We had to figure out how to spend the least money and get the most space. Leon (our guy) was so helpful! He listened and found the best way to utilize every square foot. He had special trusses built so that we could have the second story with plenty of floor space.
Our final decisions left us with plans for a 32′ x 42′ building with gambrel style roof. This gave us a 20′ x 42′ room upstairs. The color we chose was dark red. Choosing red is difficult, it can look so different as the sun moves across the sky. Leon actually took us around to different barns near us and showed us what each of the different reds looked like on different buildings. We even got to talk to some of the owners about whether they were happy with their choice. This was extremely helpful, we changed our minds from our original color due to talking to a man who regretted that his red faded to a bit of a pink!

How to Tear Down an Old Metal Building
In order to save money we tore the old building down ourselves. We just did a bit here and there and I think it took us two weeks to get it all down, organized and scrapped. Everyone in the family helped. It was actually kind of fun. Ben and the boys did the roof removal, and it was probably the hardest part of the project. They used long boards to push up from the inside while Ben was on the roof pulling up.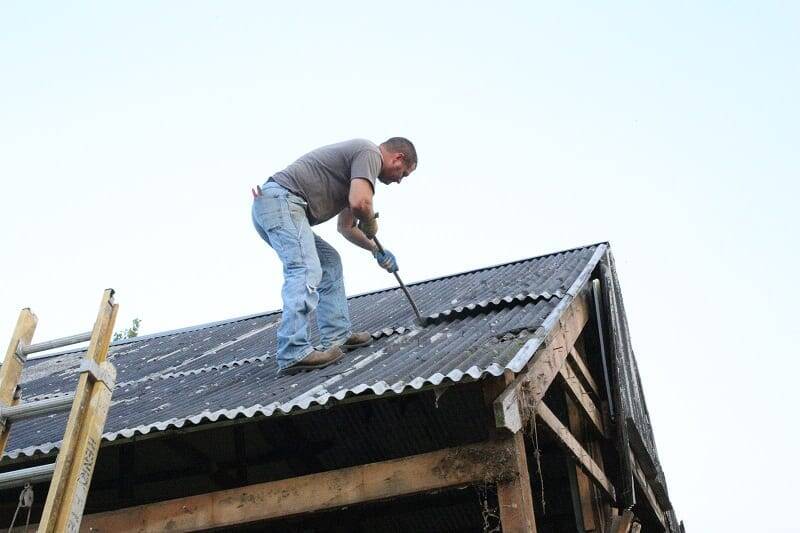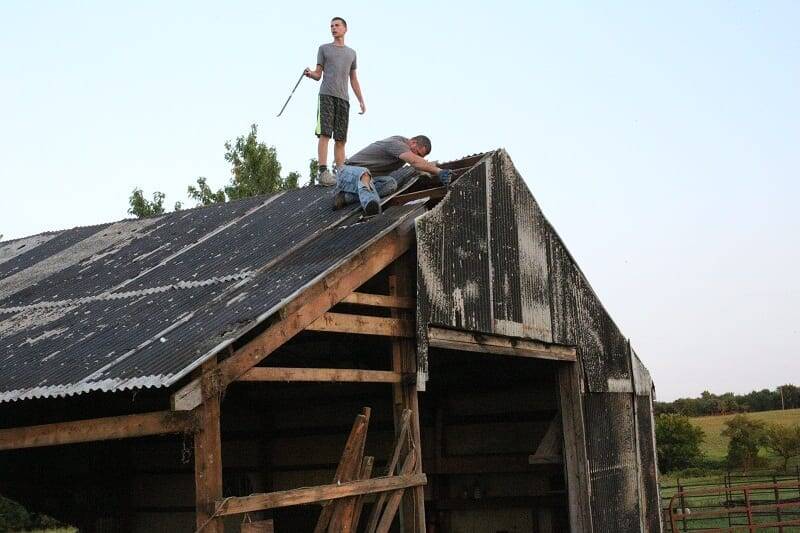 Cleaning Up After Tearing Down a Building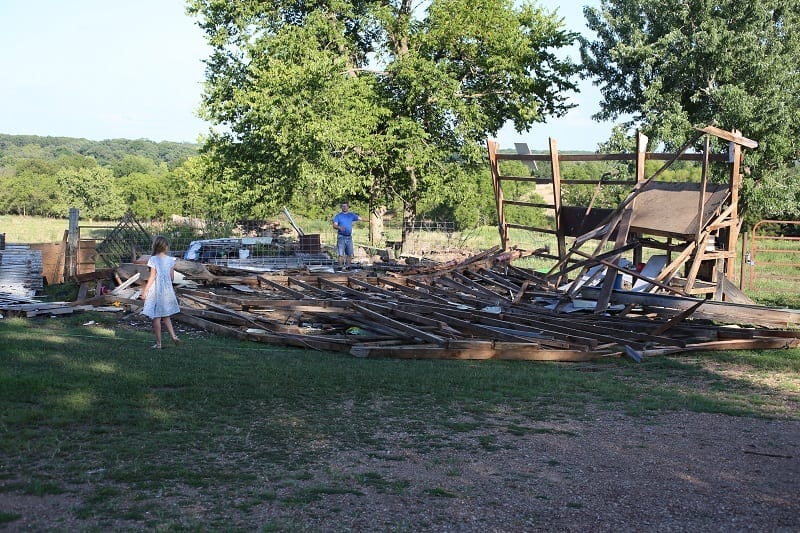 Once we got the metal off and the boards sorted into keep and burn piles. We had to clean up the site. We had to stack and dispose of all of the foam insulation. Also, some of the concrete pad had to be removed. There was another building attached to the back of this one at some point and there were remnants of that stone foundation around the perimeter. We rented a concrete saw and used brute force and ignorance to remove all that needed to go.
In hindsight, we wish we would have put in more effort to prepare the site. There really needed to be more ground work done first around the new building site. We waited until the building was up to do that and we are still dealing with a muddy mess. The site sits a bit downhill and when it rains the run-off flows toward the building. We hired the cheapest excavator rather than the best excavator and now the job will need to be redone. We are still having run-off issues….sigh, live and learn!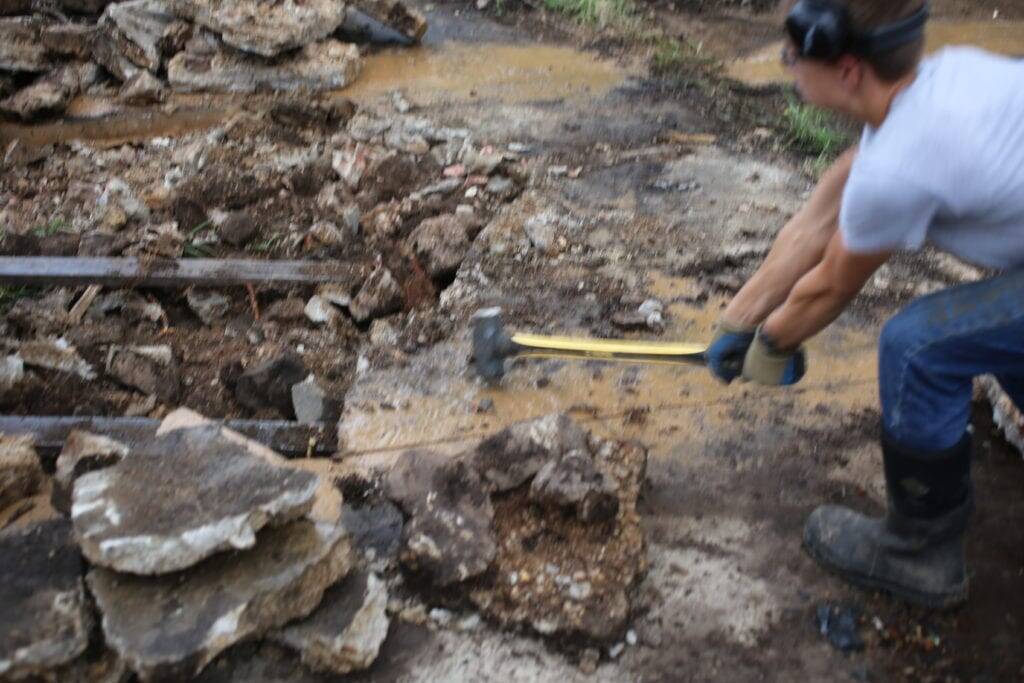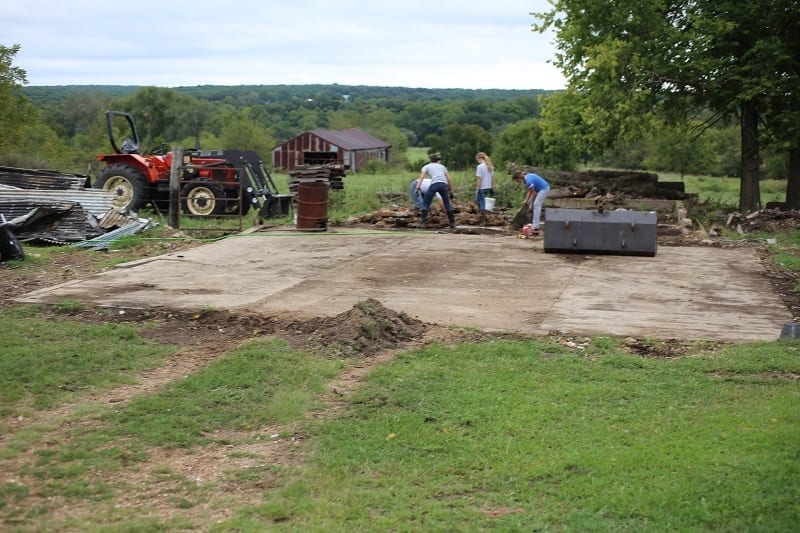 Framing of a Metal Pole Barn!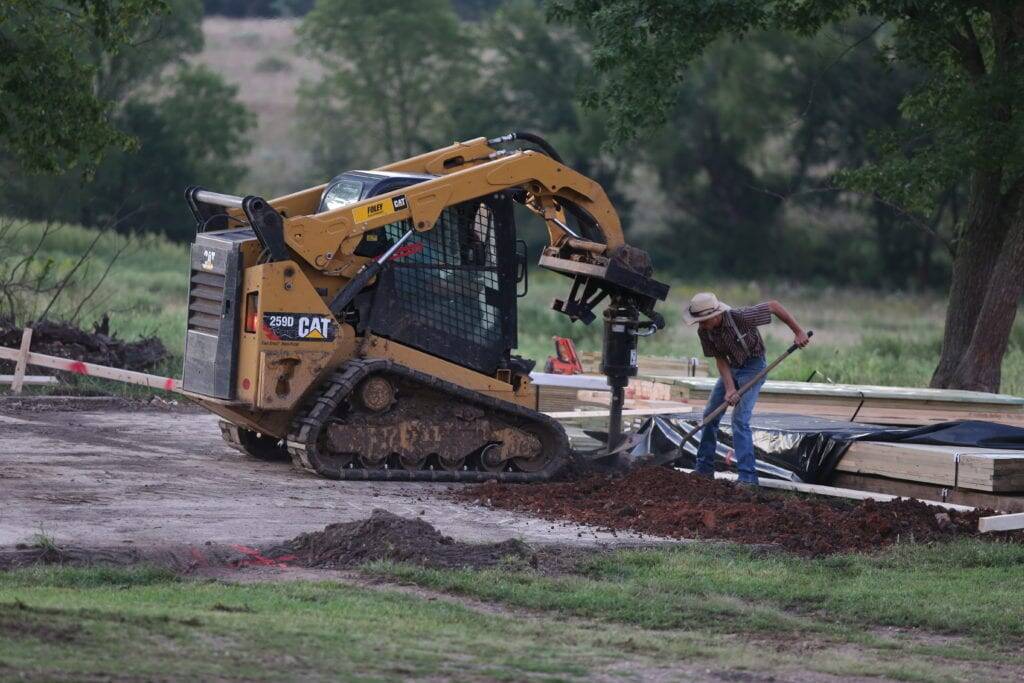 Talk about hard workers, they were amazing. This was a Mennonite crew, and these guys knew how to work! Arriving right before first light everyday, they got to it. If you are local (Central Missouri) here is a link to their site. Look it's our building on their site!
The kids had a blast climbing all over the frame that evening!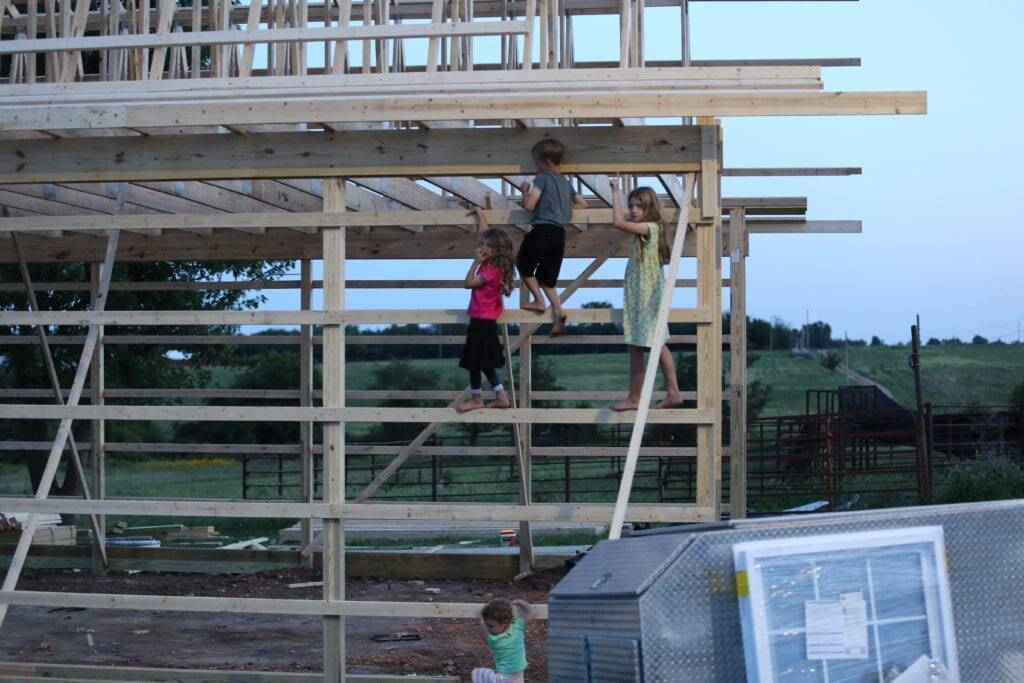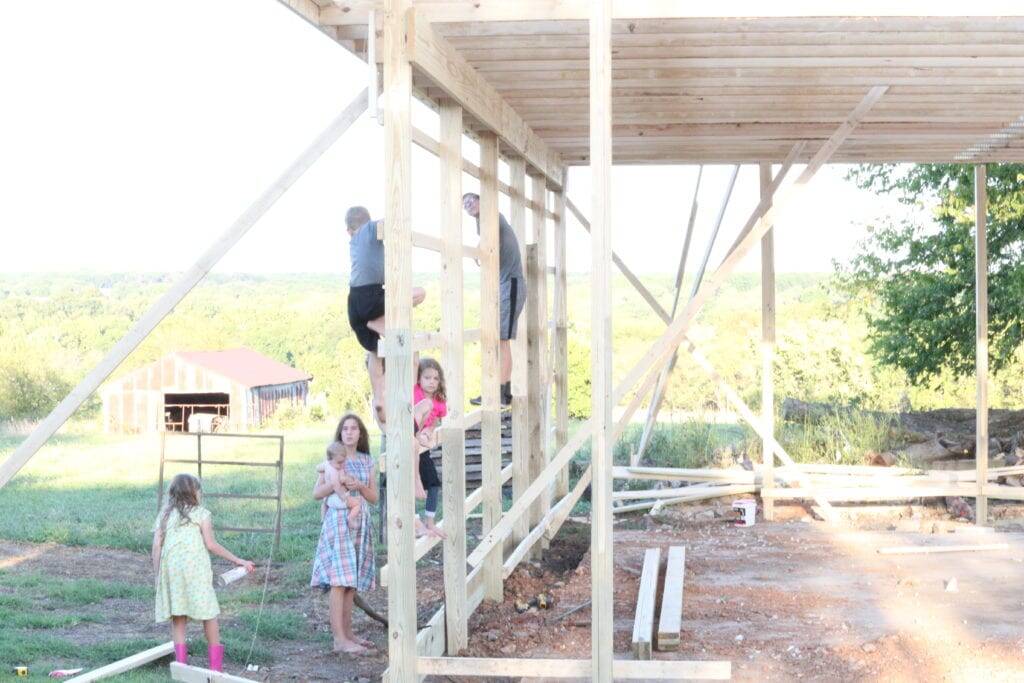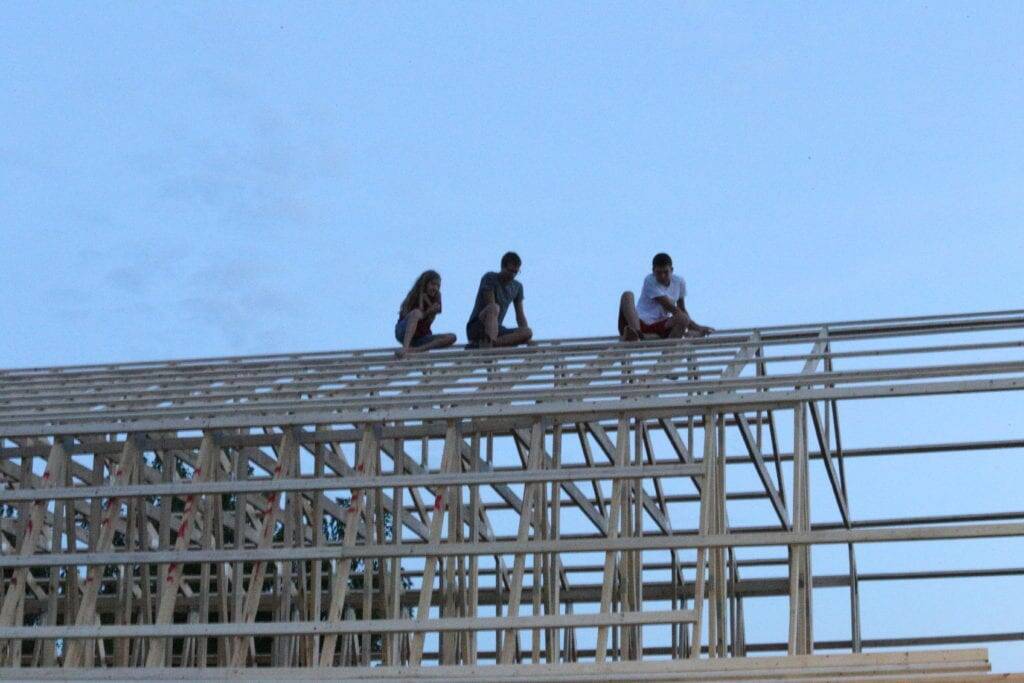 If the weather had been perfect and had all the materials come in on time, they would have been done in a matter of days. However, we had some rain and delayed materials. The windows were on back order and we were missing one of the trusses. So, I think it took a couple of weeks rather than days! I felt impatient at the time, but as with most things, I was uptight for nothing! It got done, and the weeks of waiting made no difference really.
Putting a Cupola on a Pole Barn
My favorite part…the cupola goes up!
Siding and Windows on a Metal Pole Barn
Outside Stairs on a Two Story Metal Pole Barn
We chose to have the stairs built outside the building. Our reasoning for that was to maximize the space inside. A staircase would have taken up space in the lower part, and floor space upstairs. We can see the drawbacks to the exterior stairs as we have lived with them one winter already. They do need to be cleaned off in bad weather. However, I don't think we would have done it any differently. We like the space inside. The stairs start on the side and wrap around back to the upstairs entrance.
Finally, here is the whole outside view! We are very pleased with how it turned out! The x's on the side are merely decoration, but we thought it really pulled it all together.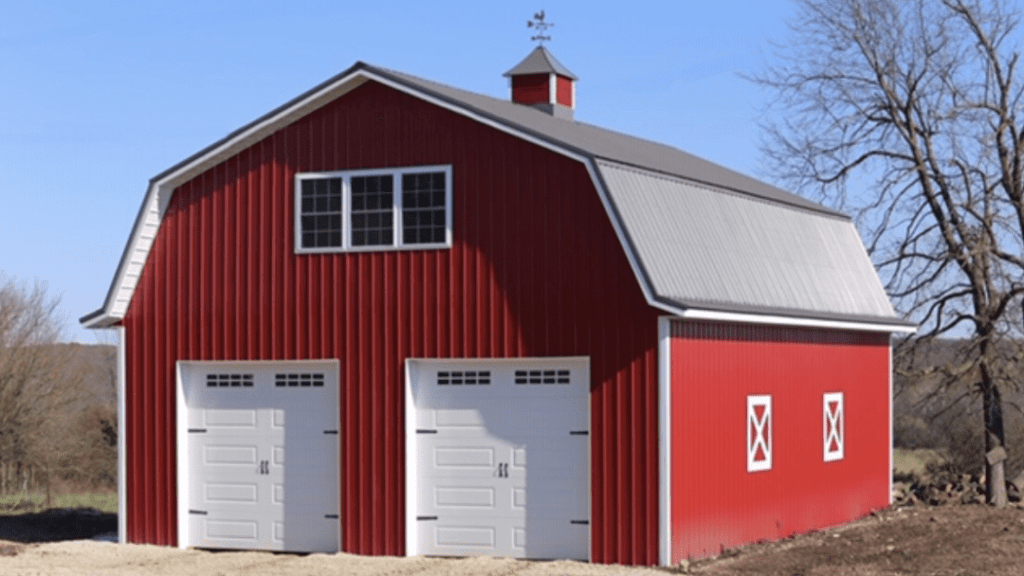 Thank you for stopping by, stay tuned for Part two where I show you the inside of the barn and the upstairs!