How to Render and Purify Tallow | For Cooking or Soapmaking
How to render and purify tallow is really a simple process, I will share two ways to do this. You can make your own tallow for cooking which adds the best flavor! You can take some extra steps to make the tallow pure enough for use in beauty and soapmaking products. I will show you both methods here today!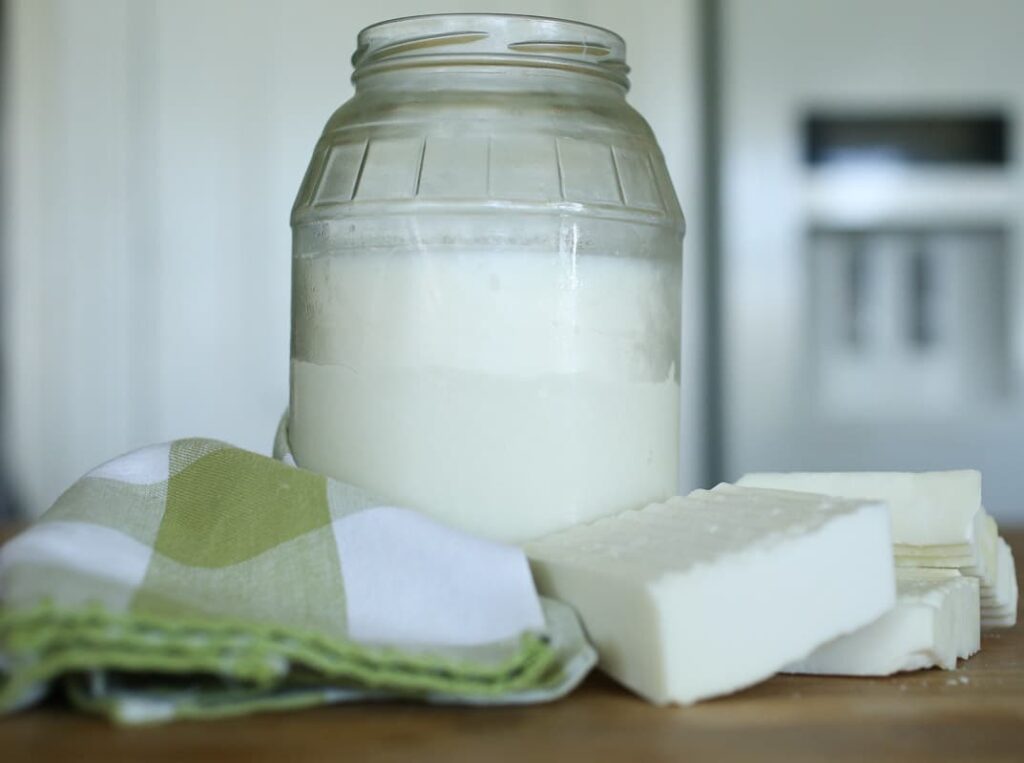 This post contains affiliate links.
Also, wanting to give credit where credit is due, I read through my homesteading books and watched several videos on YouTube to learn how to do this myself. My favorite blogger/YouTuber for all things tallow-related is Marisa from Bumblebee Apothecary.
Why Make Beef Tallow?
When we use more of the animal that we worked so hard to raise, we are ensuring their life was valuable. When you render the fat into tallow and cook with it, make soap with it or use it on your skin, you are ensuring that nothing goes to waste. I feel like it honors the animal and also brings value to your life as well.
Why Does Beef Tallow Have a Bad Reputation?
Tallow is a mostly saturated fat and unfortunately got a bad rap in the last 30 years. Tallow and other animal fats have been wrongly blamed for heart disease. Why is this when you look at diets from a century ago when butter lard and tallow were staples of most people's diet and heart attacks were nearly unknown?
Saturated fat has been demonized ever since Ancel Key's study in the 1970's. His study presented that in countries where people ate more fat there were more cases of heart disease. Unfortunately, his study neglected to mention that the countries with the highest rate of heart disease were also the countries with the highest consumers of sugar and refined carbohydrates. Correlation is not the same as causation. This article goes into great depth on LDL and HDL cholesterol and Ancel Key's study.
From my research, I believe it is sugar and mainly High Fructose Corn Syrup in highly processed and refined snack foods that have changed in our diet and caused heart disease.
Disclosure: Any information given is my opinion formed through my own research. This information is not meant to diagnose, treat, prevent or cure any illness. Please do your own research regarding your health as you are responsible for your own decisions.
If you have never listened to Malcolm Gladwell and his Revisionist History Podcast, you are missing out! He has some super thought-inspiring episodes. One of my favorites is McDonald's Broke My Heart, he talks about when McDonald's changed their recipe for french fries in the 90's. This one was very eye-opening!
Naturally, I don't vouch for or agree with everything he says or writes, but I do enjoy his perspective.
Is Beef Tallow Healthy for Cooking?
The answer is yes! Not only does tallow add amazing rich flavor to things like french fries, it also contains some surprising health benefits.
Rich in nutrients like vitamins A, D, E, K and B1
Reduces inflammation- conjugated linoleic acid is in beef tallow and is a natural anti-inflammatory
Good for your nervous system- choline is high in tallow and choline is a nutrient that supports the nerve cells and supports the nervous system
Helps burn body fat…what? Yes! Consuming healthy fats stimulates the release of glucagon, this is a hormone that gives your body a signal to burn stored fat for energy!
Can give you softer skin. The saturated fat in tallow nourishes your skin's cell membrances and helps to keep your skin smooth
May help protect your body from infection. Palmitoleic acid which is found in tallow has many antimicrobial properties which can help stave off infection
High in Vitamin E which can help protect your cells from free radical damage
Beef tallow boosts your immune system by helping you to absorb fat-soluable vitamins
Tallow has a high smoke point and a long shelf life, plus it ensures you are using more of the whole animal. Isn't that what we want to do as homesteaders?
Where to Get Beef Fat for Making Tallow
The best place to get this is straight from the butcher. If you raise and process your own grass-fed beef just ask your butcher to keep the leaf fat or suet for you. This is the hard white fat found around the kidneys and loins of a cow.
What Type of Fat is Best for Making Tallow?
The best fat is what is called leaf fat. This is the fat that surrounds the animal's internal organs, mainly the kidneys.
Naturally, grass-fed is best. If it is not possible to raise your own beef, make sure you source it from a reputable grass-fed farm.
Does Rendering Tallow Stink?
Yes, kind of. My kids complained about how stinky the house was while it was cooking down. I didn't think it was stinky exactly, but it did have a pretty strong beefy smell. Next time I will likely do it during an open window season!
You could also set it outside or in a garage. We have nosey cats and dogs and I didn't want to worry about them trying to get into it.
Tools You Need to Render and Purify Tallow
How to Make Tallow for Cooking
Making tallow for cooking is very simple. You are simply melting down the fat and then straining out the bits that are left. I thought for sure I took pictures of this step but I cannot locate them!
Step 1
If your butcher will grind up the fat for you, that works best. However, I didn't know to ask for that and I received my fat in chunks. Chop them up as small and uniform as you can. The smaller the bits, the faster they will render or melt down. My chunks were not tiny and it took every bit of 12 hours to render.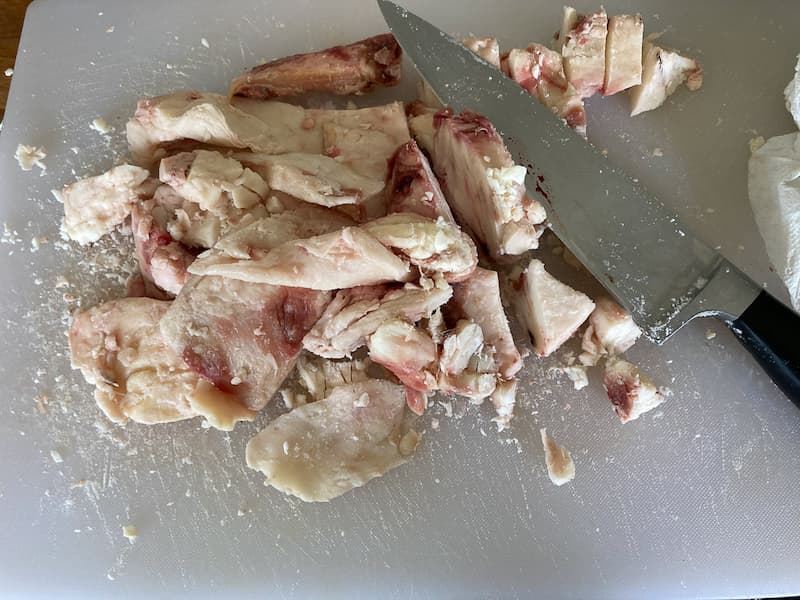 Place the fat in a crockpot, put the lid on it, and start it out on low. After a couple of hours check on the tallow and give it a stir. You will know it is done when most of the fat is liquid and there are bits of fat and meat that are brown and kind of floating. Another indication that it is done is the bubbling ceases. The cracklings or cooked bits look a bit like popcorn and they can be eaten.
Using a fine-mesh strainer you can now pour the tallow into jars. Another option is to pour it into a shallow pan and cut it into chunks. Getting hard refrigerated tallow out of jars can be a bit of a challenge. Some people like to let it cool and cut it into chunks and store it that way.
Can You Re-Use Tallow from Cooking?
Yes! I strain mine through a coffee filter after I have fried something like french fries. Just strain it back into the jar and you can use it again the next time! Seriously these were the best french fries!
How to Store Tallow
Tallow can be kept out at room temperature in an air-tight container. If that makes you squeamish, you can store it in the fridge or the freezer. I keep mine in the fridge just because I can't stand a million things sitting out on my counters. Storing it in a cupboard if you have room with your olive oil and coconut oil is fine too. Shelf life is a year or more!
Some people say tallow is hard to get out of the jar if you store it in the fridge. I have found that if I just use a sharp knife to break off chunks that works much better than trying to scoop it out with a spoon.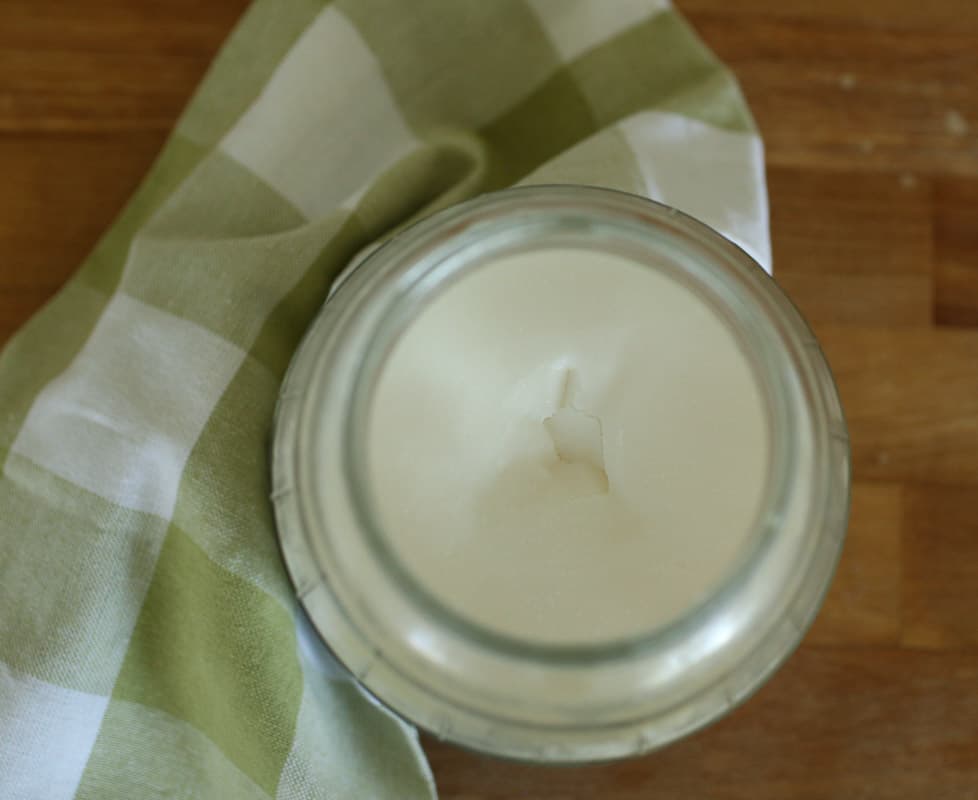 Is Tallow Good for Your Skin?
Yes, tallow is actually amazing for your skin! Many of the above-mentioned benefits of eating food cooked in tallow are the same benefits of putting tallow on your skin! Let's look specifically at how tallow can benefit your skin!
Tallow in soapmaking makes a nice hard bar with a great lather.
Tallow is noncomedogenic, meaning it won't clog pores.
Vitamins A, D, E and B12 are very nourishing for the skin
Vitamin E is known to rejuvenate skin by fighting free-radicals and to help prevent the breakdown of collagen
Tallow is believed to prevent dryness at the cellular level
Alpha linoleic and linoleic acids are good for reducing inflammation from things like eczema, rosacea and acne
Stearic Acid and oleic acid are fatty acids found in our human skin and in our sebum. Stearic acid and oleic acid are both softening and moisturizing and anti-inflammatory. Oleic acid is one that helps the nutrients soak deeply into your skin.
Palmitic acid helps with anti-aging as it helps with the skin's barrier function which naturally decreases as we age
CLA or Conjugated linoleic acid is anti-inflammatory and antimicrobial this is found in high concentration in cattle that has been allowed to graze naturally on grass and in the sunshine.
How to Make Purified Tallow (Or Lard) for Soap or Beauty Products
This process is really very simple and straightforward. It is messy and a bit time-consuming. However, it's not something you have to do frequently. You can process a couple of large batches of tallow that will be enough to cook with and also make soap and beauty products for several months.
**Please note that if you have pig fat and desire to make lard, the process is exactly the same as rendering beef fat.
step 1
If your butcher will grind the fat for you, that would be best. I didn't know to ask for that and so mine was just in chunks. I chopped it up pretty small. You could try to grind it up in the food processor but I would think that would gunk up the blades. Although I have seen tutorials where people have successfully done it.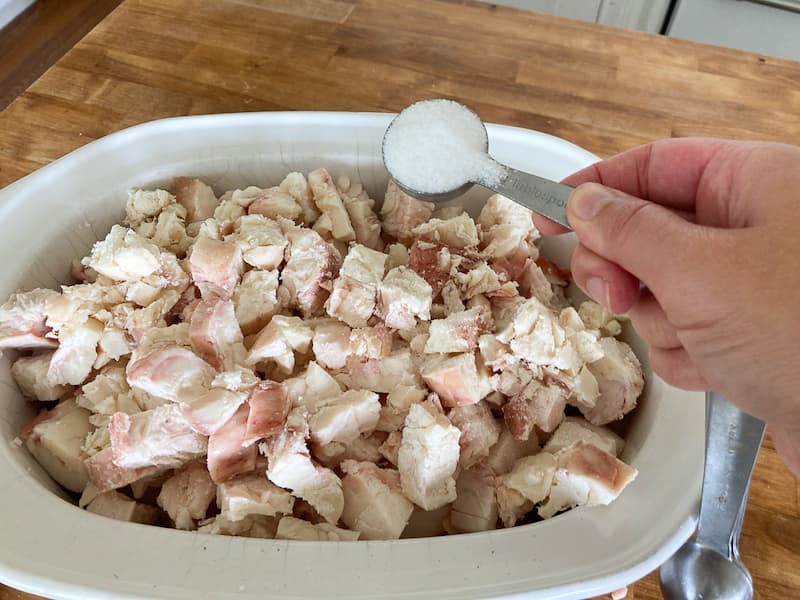 step 2
After you get the pieces small and fairly uniform, dump them into a crockpot. What's different with this next step is that you pour salt and water over the fat. My crockpot was quite full, I poured about a 3 TBS salt over the fat I then covered it with a quart or so of water. Your measurements really don't need to be precise.
Note: The salt will be removed with the water, so if you are going to use the purified tallow for cooking, it won't be salty.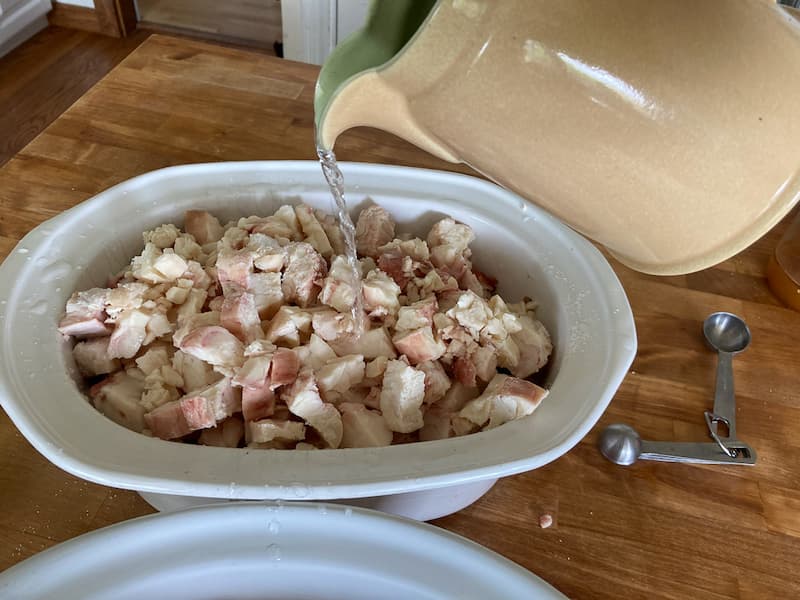 This first rendering will take some time if the chunks aren't small. Mine took every bit of 24 hours. If you grind up the fat beforehand, it shouldn't take that long. Check it every few hours and give it a stir. You will know it is done when there aren't any big chunks anymore.
step 3
For the first straining, use a fine-mesh strainer and pour it into a large bowl. This will strain out all of the larger chunks and bits of meat. You can then strain it again through a cheesecloth, I may try a coffee filter in the future, I didn't like cleaning the cheesecloth afterwards.
Let this cool in the refrigerator until it is hard. The fat will separate from the water. The water will stay in the bottom and the tallow will solidify on top. Just press on it and slide it out of the bowl.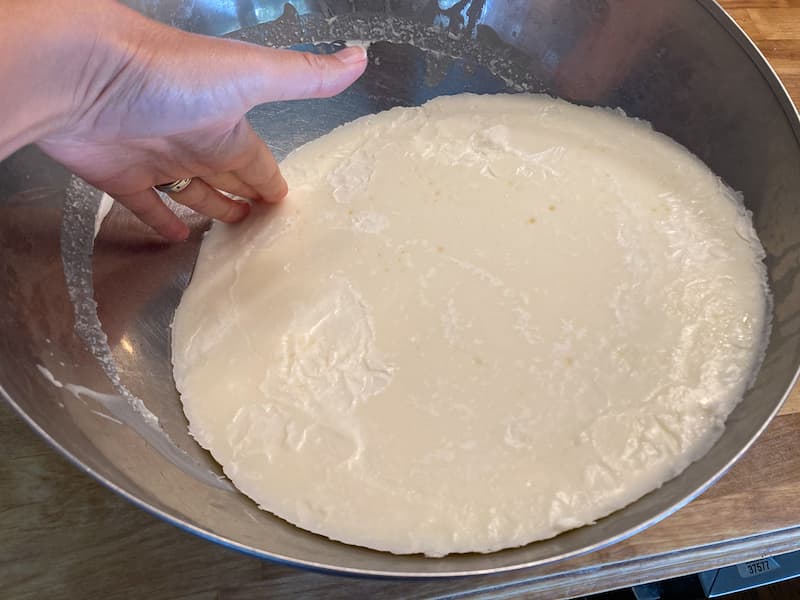 step 4
After the tallow has turned hard, remove it from the bowl and flip it over. You will see lots of gunk and impurities on the bottom. Use a knife and scrape the gunky stuff off the bottom. Discard that. Next, cut the tallow into chunks and return to the crockpot for a second purifying.
Pour salt and water over it just as you did before. Let this melt down until it is liquid and kind of simmering. Let it simmer for about an hour. Once it is done, strain it through a cheesecloth into a large bowl. Place in the fridge to cool and solidify.
step 5
Remove the tallow from the fridge, remove it from the bowl, leaving the water behind. It should look much cleaner and purer this time. Again scrape off any impurities that you can see.
Now you can call it good or you can purify it one more time by repeating step 4. I did mine three times in total simply because I thought mine still had a bit of a beefy smell. After the third time, it was perfect, with no smell and pure white.
Once you are satisfied with the purity, you can store the purified tallow in chunks to be used in soap and beauty products. If you prefer to store it in glass jars, you can heat it up on the stove over a double boiler to melt it down and pour it into jars.
Now you know how to render and purify tallow!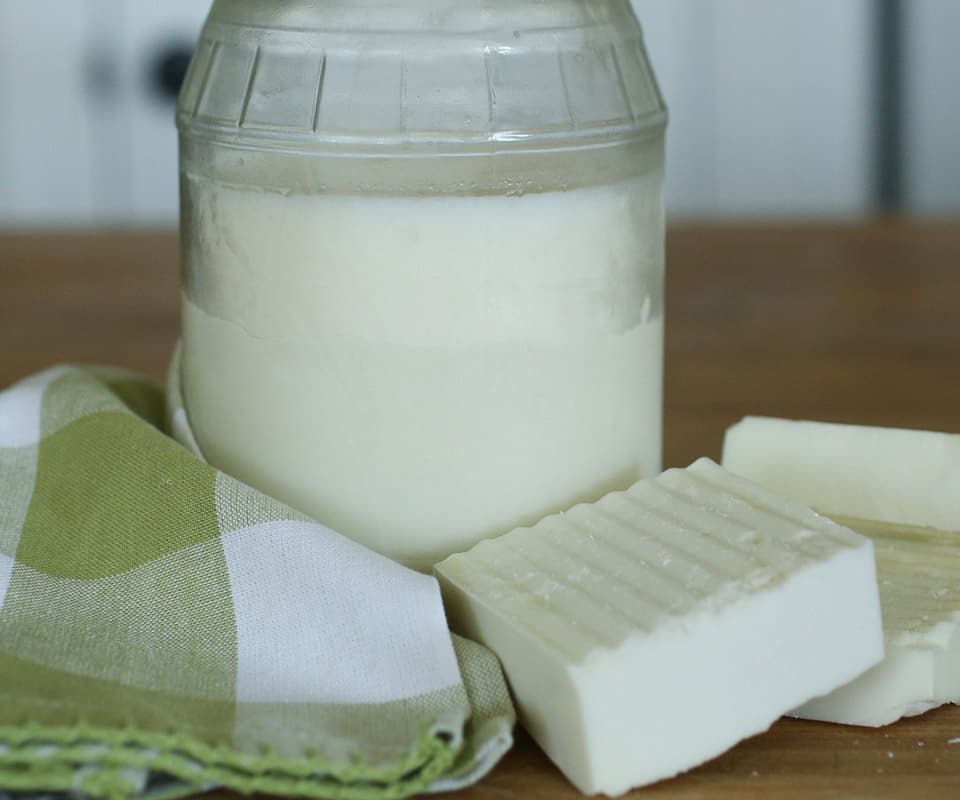 Pin and Share!