Cow's Milk and Tallow Soap Recipe | Cold Process
Cow's milk and tallow soap is gentle and nourishing. Perfect for a daily bar of soap for your family! You can even use this soap on your hair and be amazed at how shiny it is!
Ever since I started making soap, my goal was to learn how to make soap with milk. Since we have a cow, milk soap was high on my list of things to make! After I learned to render tallow and learned about how good tallow is for your skin, I knew that I wanted to combine the two ingredients into a bar of soap!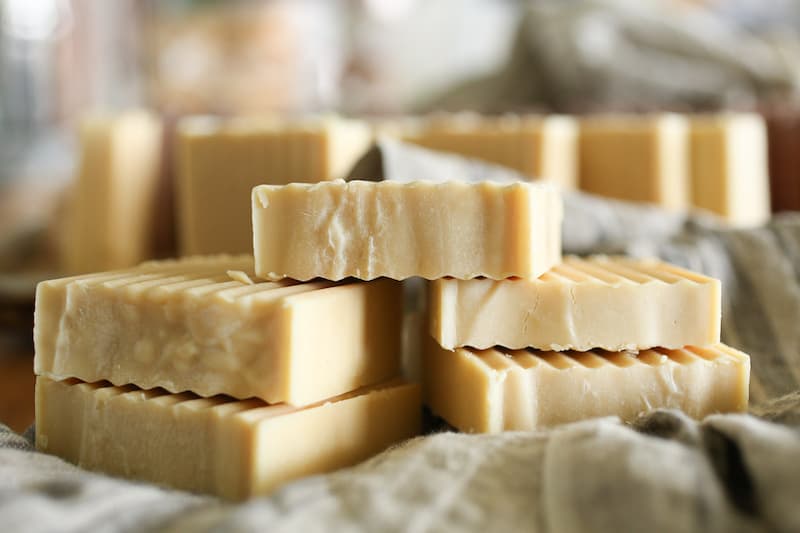 This post contains affiliate links
Why Make Soap with Milk?
Cow's milk adds nutrients to soap that water just doesn't. When you use milk in place of water in a soap recipe you are adding minerals like folate and selenium. You are also adding vitamins B12 and D which help to repair and replenish your skin.
Cow's milk soap has a nice lather as well. Overall it is a nourishing ingredient to add to your soap.
Tips for adding Cow's milk to soap
One of the main things to watch for when soaping with milk is that the proteins and sugars in the milk will cause the chemical reaction with the sodium hydroxide to speed up and become hotter as it makes lye. The best way to combat this is to first freeze your milk. Measure the milk with a digital scale and then place it in an ice cube tray and place it in the freezer. Once the milk is frozen, the sodium hydroxide can be added to the cubes and the reaction will begin. The cubes will begin to melt and the solution will heat up.
Another tip that I have is if you are using raw milk, it is a good idea to use milk that most of the cream has been skimmed off. I have noticed that super creamy milk tends to get chunks of what appear to be burned lumps in it. I think the cream heats up too quickly.
Why Use Tallow in Your Soap?
Grass-fed cattle have some of the best fat for making tallow. The benefits of this fat in skincare are impressive. I have a post here on rendering your own tallow. Here are a few of the main benefits of using tallow in soap making.
Tallow in soapmaking makes a nice hard bar with a great lather.
Tallow is non-comedogenic, meaning it won't clog pores.
Vitamins A, D, E, and B12 are very nourishing for the skin
Vitamin E is known to rejuvenate skin by fighting free radicals and to help prevent the breakdown of collagen
Tallow is believed to prevent dryness at the cellular level
Alpha linoleic and linoleic acids are good for reducing inflammation from things like eczema, rosacea, and acne
Stearic Acid and oleic acid are fatty acids found in our human skin and in our sebum. Stearic acid and oleic acid are both softening and moisturizing and anti-inflammatory. Oleic acid is one that helps the nutrients soak deeply into your skin.
Palmitic acid helps with anti-aging as it helps with the skin's barrier function which naturally decreases as we age
CLA or Conjugated linoleic acid is anti-inflammatory and antimicrobial this is found in high concentrations in cattle that have been allowed to graze naturally on grass and in the sunshine.
Equipment Needed for Cold Process Soapmaking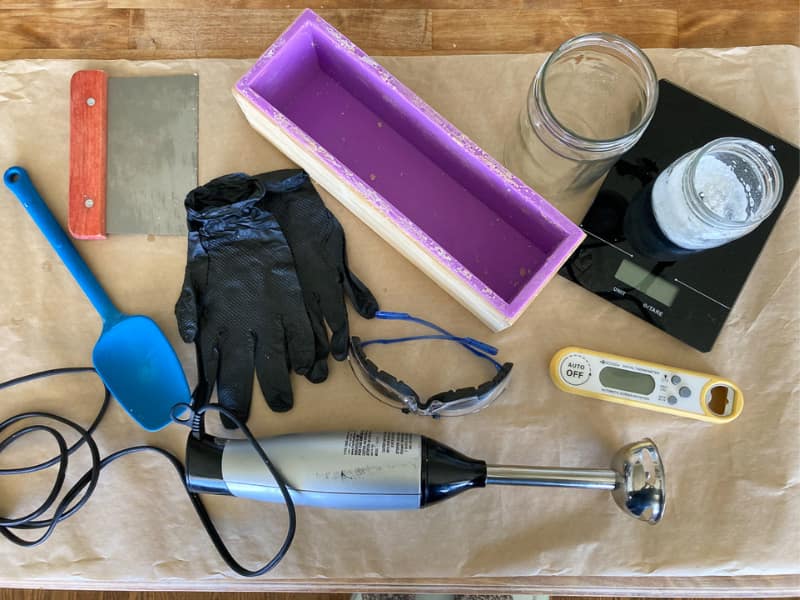 A soap mold-you can actually get very creative with this and use things that you have on hand, plastic containers work well. This post shows how to use a cardboard box to make a soap mold!
Gloves – I like nitrile gloves, they are stronger than latex and better for use with chemicals
A Rubber Spatula
Measuring spoons
Glass bowl or measuring cup for oils
Extra spoon or spatula for mixing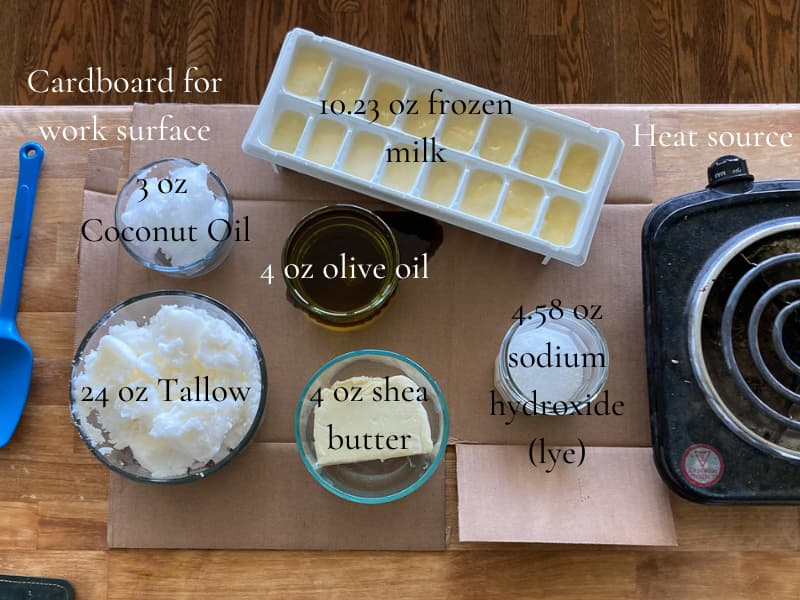 Steps for Making Tallow and Milk Soap
Ingredients for Tallow and Milk Soap
Measure your Ingredients
After you measure the milk, pour it into an ice cube tray and freeze it.
I like to measure out all of my ingredients first. Perhaps you don't like to dirty up so many dishes, but I find this helpful as it makes me slow down and not rush. Then I know I am adding the right amounts. It can get tricky to add each ingredient right into the pan on the scale.
When you are working with sodium hydroxide or lye, you should always respect that it is a caustic ingredient and that it will produce heat and fumes. I find that the only time I have been irritated by the chemical is when I am measuring it dry, the powder that is released into the air as you dump it into the vessel to measure it can burn your nose. I try to do this part in front of an open window or I step outside.
Heat Oils and Fats and Combine Milk and Sodium Hydroxide
I like to do these two steps together. I put all of my measured fats and oils into a pot. As that is melting on low heat, I then combine the milk and lye.
Put your milk ice cubes into a glass jar, and slowly pour the sodium hydroxide over the ice cubes. You will begin to notice that this begins to react and the ice cubes will melt. As they melt and begin to heat up gently stir with a spoon. Set aside to cool.
Once the oils, fats, and butter are melted and combined remove the pot from the heat and set it aside to cool as well. The goal is to let both the lye and the oils cool to about 115 degrees, anything close to that within about 10 degrees is fine. I find that the warmer they are the quicker it comes to trace.
Combine the Melted Oils and Fat and the Lye
Once everything is cooled, place the pot on your cardboard work surface and get your prepared mold. Slowly pour the lye into the oils and mix with your immersion blender. Use caution so that you don't splatter the mixture. Continue to mix until you reach a light trace. This means that when you lift the blender, the batter that streams off of it will rest on top of the batter and leave a trace.
At this point, you can add color or fragrance. I did not add any color, but I did add 2 oz of fragrance, you can get some great fragrance and essential oil blends from Nurture Soap. The fragrance will speed up the trace which means it causes the batter to thicken more quickly. So, work fast when you add the fragrance, and don't overmix as it may get too thick.
Pour into a Mold
Once everything is combined, pour the batter into whatever mold you are using. This recipe will fill a 42 oz mold nicely. Gently tap the mold on the counter to get rid of any air bubbles.
This can quickly overheat and burn. I like to cover it with parchment paper and place in the fridge or freezer immediately. It can sit in the fridge overnight or in the freezer for several hours. Saponification still occurs even in the cold!
Cut and Cure
Remove from the mold and cut into bars. Place on a surface that can get airflow around the bars. A cooling rack on top of a sheet pan works well. I often just set them on edge on a parchment paper-lined sheet pan and turn the bars every so often.
This soap should cure for 4-6 weeks.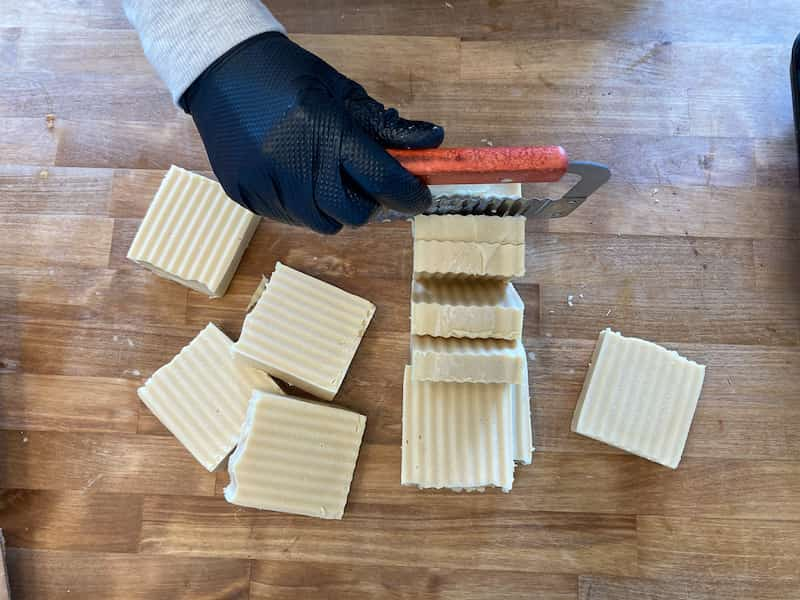 Want to Watch Me Make Tallow Soap?
Planners, aprons, pillow covers, and kitchen towels!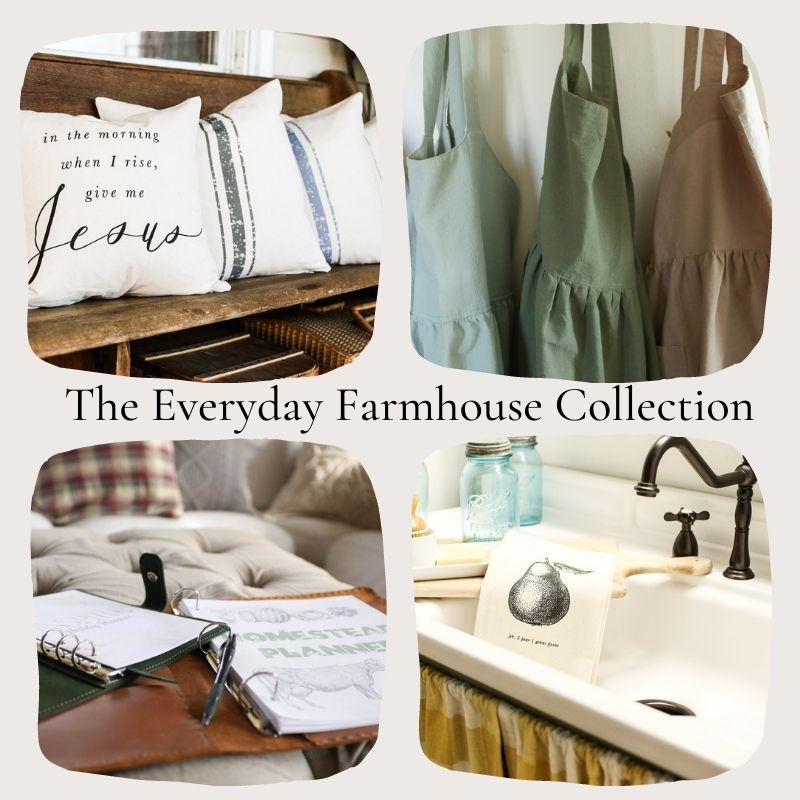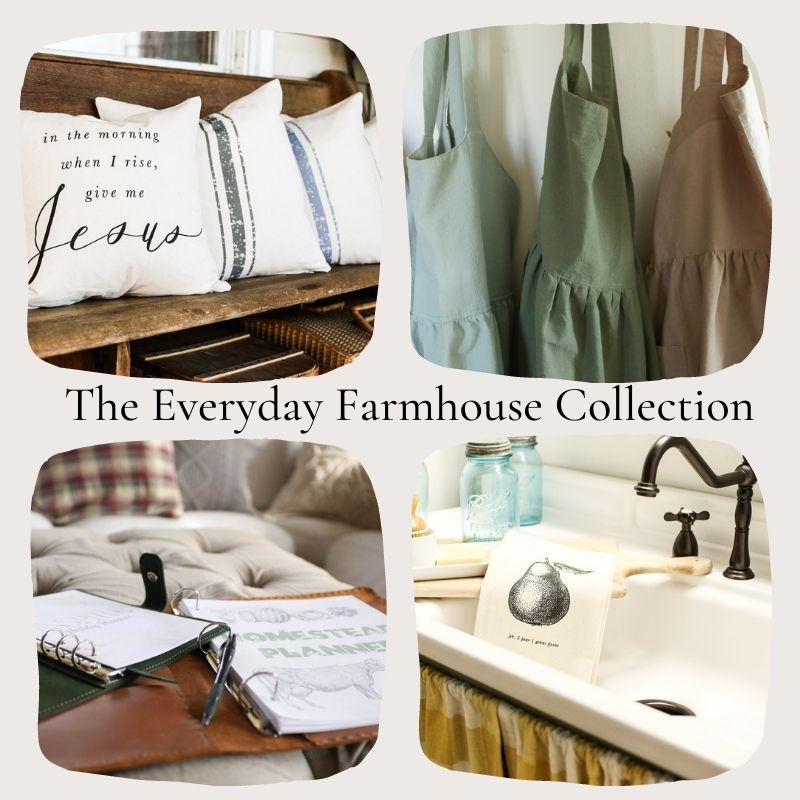 Cold Process Milk and Tallow Soap Recipe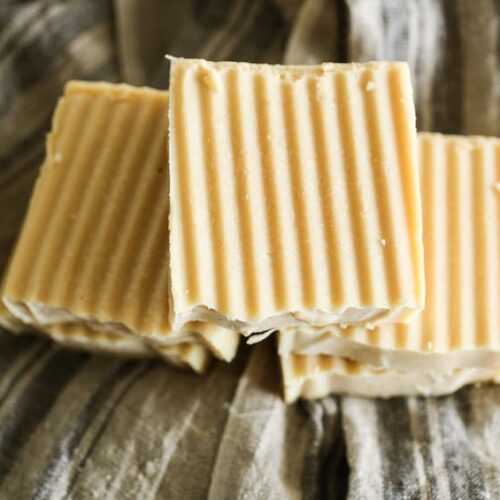 Cow's Milk and Tallow Soap
A nice hard bar of nourishing soap with cow's milk and tallow.
Ingredients
24

oz

Tallow

4

oz

Olive Oil

3

oz

Coconut Oil

4

oz

Shea Butter

4.58

oz

Sodium Hydroxide (lye)

10.23

oz

Milk

Measure the milk and then freeze it in an ice cube tray

2

oz

Essential or Fragrance Oils
Instructions
Measure the milk using a digital scale, then pour it into an ice cube tray and freeze. After it is frozen, measure your tallow, oils, and shea butter. Place the oils and fats into a saucepan and begin to melt over low heat. As the fats and oils melt and combine, measure the sodium hydroxide. Be careful not to breathe n the powder.

Place the iced cubes in a heat-safe glass dish or jar, slowly pour the measured lye over the ice cubes. As the cubes begin to melt, slowly stir the solution. Once combined set aside to cool to a temperature around 115-120.

Once the oils and fats are melted, set them aside to cool to a similar temperature to the lye. Anything within 10 degrees is good. Cooling down should take around 45 minutes.

Once both the fats and the lye have cooled, prepare your work surface again. It's a good idea to protect your counter with some thick cardboard. Slowly pour the lye into the fats and mix using an immersion blender.

You will mix this until it comes to a thin trace, you can then stir in any fragrance oils or essential oils you are using.

Immediately pour the batter into a mold. This recipe will fill a 42 oz mold. Place in the fridge or freezer to set overnight. The next day, remove from the mold and cut into bars.

Let cure for 4-6 weeks