Decluttering Motivation | A Comprehensive Guide to Decluttering Your Home
A cluttered home can lead to stress, anxiety, and a sense of being overwhelmed. We've all been there, feeling the weight of our belongings pressing down on us, both physically and mentally. The idea of decluttering is both appealing and intimidating, and many of us struggle to find the motivation to get started. In this comprehensive guide, we will explore various strategies and techniques to help you unlock your inner motivation and embark on a journey to declutter your home.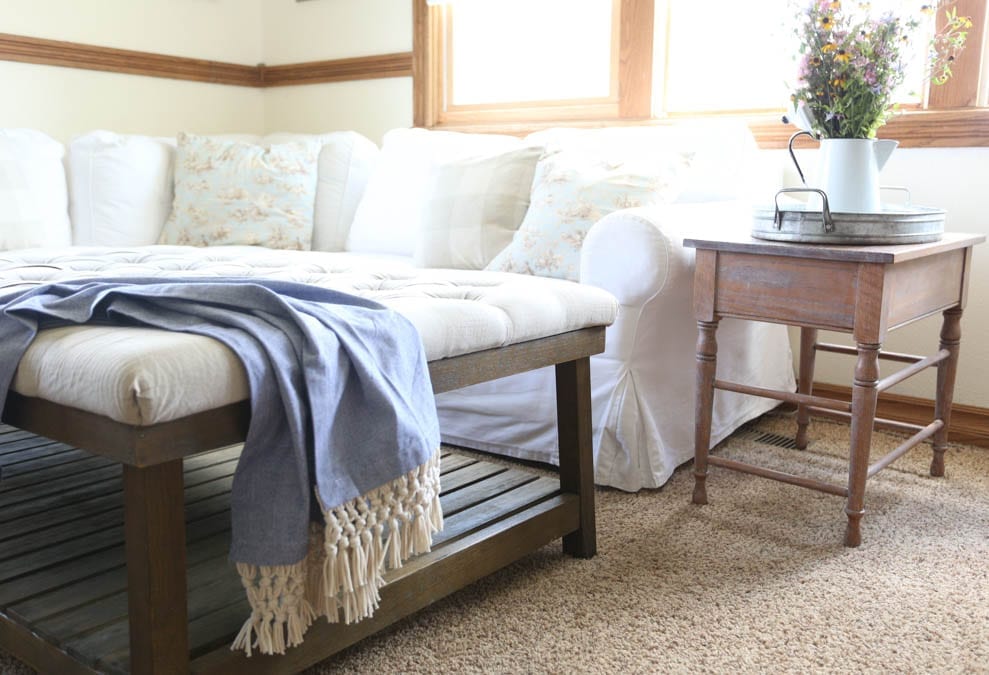 Understanding the Benefits of Decluttering
Before diving into how to get motivated to declutter your home, let's first explore the numerous benefits that come with a clutter-free living space.
Reduced Stress and Anxiety
A cluttered home can create a sense of chaos and make it difficult to relax. By decluttering, you can create a serene and peaceful environment that promotes relaxation and reduces stress and anxiety.
When my home is decluttered and organized, everything feels easier. If you have a busy week with appointments and outside activities, it is more manageable if everything is in place. No searching for lost car keys or important papers.
Increased Productivity
A clutter-free home fosters a productive atmosphere. When you're not constantly searching for misplaced items, you have more time and energy for tasks that truly matter.
Learning a new skill or trying a new recipe is not so daunting if your kitchen or garage is tidy.
Improved Health
A cluttered home can harbor dust and allergens, potentially affecting your health. Decluttering and regular cleaning can lead to better indoor air quality and a healthier living space.
I will add that having a clean and organized home frees up mental space. It's much easier to head out for a walk or a workout knowing you won't be returning to chaos.
Enhanced Focus and Creativity
A tidy home allows your mind to focus on the tasks at hand, fostering a conducive environment for creativity and problem-solving.
Increased Space and Functionality
Decluttering frees up valuable space, making your home more functional and enjoyable to live in. You can also rediscover lost treasures and forgotten spaces.
I recently cleaned out a kitchen cabinet that was filled with random papers and old cookbooks. Cleaning out that space gave me an entire area to store small appliances and get them off of my counter!
Identifying Your Decluttering Motivation
The first step to getting motivated to declutter your home is to identify why you want to do it. Your motivation can be a powerful driving force in your decluttering journey.
Set Clear Goals
Define specific and achievable decluttering goals. Do you want to declutter your entire home or just a specific area? Knowing what you want to accomplish will help you stay focused. Are you doing this for your family? Maybe you are older and are thinking about your children's future…I don't want to leave a giant mess to my children.
As I mentioned above cleaning out one or two spaces can often motivate you to clear out more! I set the goal to clear out that cabinet and my kitchen junk drawer. My goal was to get it done in a week. I couldn't believe how much better I felt after tackling those two small spaces! What a relief to open a drawer and not see chaos but see organization!
Visualize Your Ideal Living Space
Close your eyes and imagine what your home would look like if it were clutter-free. Envision the serenity, the open spaces, and the order. Use this mental image as motivation.
Stop yourself from cramming things behind closed doors or cabinets. So many of the bad areas in our home were a result of quickly cramming things away before we had company. Working on these problem areas bit by bit will give you long-term solutions rather than the quick cramming solution that just causes more anxiety in the long run.
List the Benefits
Write down the benefits you hope to gain from decluttering. Whenever your motivation wanes, revisit this list to remind yourself why you started. Always remember your "why". This keeps me motivated to continue doing so many things in life!
Create a Vision Board
A vision board can be a visual representation of your decluttering goals. Cut out images and phrases from magazines or use digital tools to create a vision board that inspires you.
Pinterest is a great place to visit and find motivation and inspiration for decluttering!
Overcoming Decluttering Motivation Challenges
Decluttering can be challenging for various reasons. Here are some common obstacles and strategies to overcome them: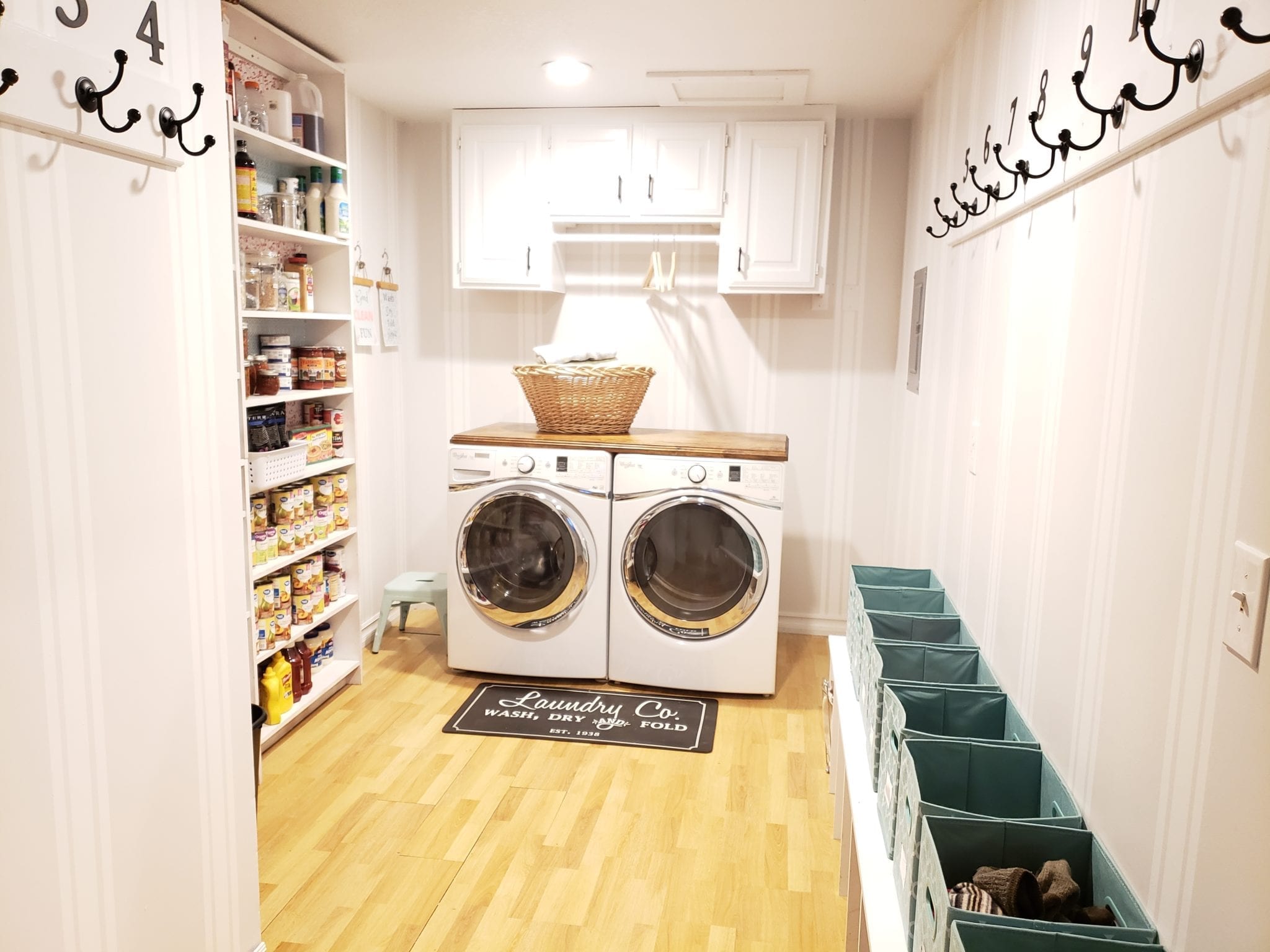 Establish Systems
For me, I think areas of clutter are a result of not having a specific place for things. It's easy to just drop things on the kitchen counter if the family members aren't sure where things belong.
Get a filing cabinet for paperwork that must be kept. Even if it's just a small box-sized one. Keep a basket or organizer for putting mail until you have time to sort through it. Hang hooks for keys, and have a drop zone for wallets and phones. I actually use a kitchen cabinet for a drop zone. My husband puts his wallet and pocket stuff in the cabinet. We hung little hooks for keys in there too. That way it's all out of sight but convenient for him.
Procrastination
Strategy: Break your decluttering tasks into smaller, manageable steps. Set a timer for 15-30 minutes and work on decluttering one area at a time.
Sentimental Attachment
Strategy: When dealing with sentimental items, take photos of them before letting go. This can help you keep the memories without holding onto the physical clutter.
I do this with my children's artwork. It would be crazy to keep every single piece of art that my children create. Instead, have a file of photos of their favorite pieces.
Decision Paralysis
Strategy: Create a "keep," "donate," and "discard" system to make decisions easier. Stick to it and avoid second-guessing yourself.
This can be as simple as three cardboard boxes marked with their destination. This makes sorting super simple. Then you can easily toss things into the boxes and take them where they belong as soon as you finish sorting.
Overwhelming Mess
Strategy: Start with a small, less cluttered area to build momentum. As you see progress, you'll be more motivated to tackle larger spaces.
Set a timer, then work on the area for 20 minutes at a time. Bit by bit progress will be made and it won't seem so overwhelming.
Harnessing Decluttering Motivation
Now that you've identified your motivation and strategies to overcome challenges, it's time to harness your motivation effectively.
Make a Decluttering Schedule
Set aside specific times in your week dedicated to decluttering. Consistency is key to maintaining motivation.
We use Friday to reset the house. We call it extra cleaning day and we tackle areas that get cluttered during the week. The area where the mail gets dropped and the area where we keep things for burn barrel are ready for attention on Friday.
Get an Accountability Partner
Find a friend or family member who can support you in your decluttering journey. Sharing your progress and challenges with someone can keep you motivated.
Reward Yourself
Create a system of rewards for meeting decluttering milestones. Treat yourself to something you enjoy once you've achieved a certain goal…maybe a special outing or treat rather than something you bring into your house!
Use Music and Visualization
Play motivating music and visualize your ideal living space as you declutter. This can create a positive atmosphere and boost your motivation.
Music makes it so much more enjoyable. We do this with the kids when their rooms have gotten out of hand. You can see my post on cleaning a super messy kids' room here.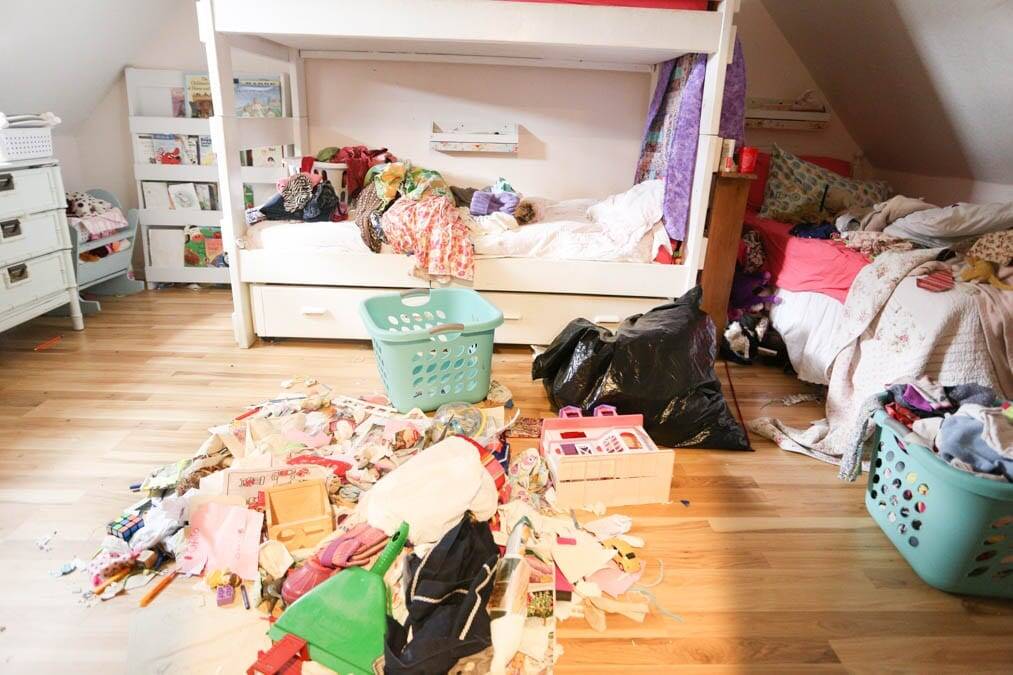 Decluttering Techniques and Tips
Here are some practical decluttering techniques and tips to help you get started and stay motivated:
FlyLady
Flylady was my go-to when I was a new wife and mother and didn't really know how to get my house in order. She teaches you to set up zones in your home and work your way through the house bit by bit each day. She also teaches how to tackle big areas of bad clutter. I sell planners in my shop to help with the Flylady method.
The KonMari Method
Inspired by Marie Kondo, this method involves decluttering by category rather than by room. It encourages you to keep only items that "spark joy."
The 20/20 Rule
For items you're unsure about, use the 20/20 rule. If you can replace it for $20 or less within 20 minutes of your home, consider letting it go.
Minimalism
Embrace a minimalist lifestyle by focusing on what truly matters to you. Remove excess belongings and prioritize quality over quantity.
A great place to start is your closet. I got rid of a huge amount of my clothing because I just didn't wear much of it regularly. You'd be amazed at how much more enjoyable it is to get dressed with fewer choices!
Donate, Sell, and Recycle
Rather than throwing items away, consider donating or recycling them. Knowing your possessions will benefit others can be a powerful motivator.
Places like Thredup, Swap.com, Poshmark, and Mercari can be places where you can not only get rid of things but you can make money while doing it!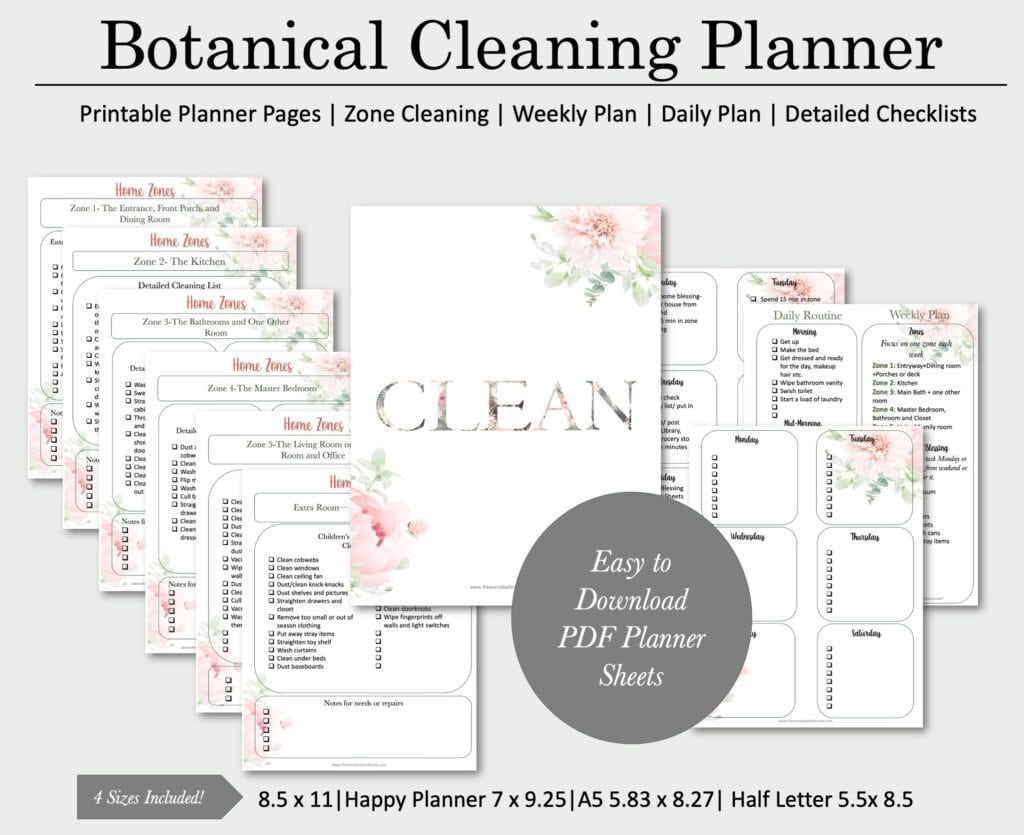 Essential Items for Keeping Things Decluttered
Here are just a few things that I have purchased to make decluttering and organizing so much easier. Remember the key is having a place for needed items.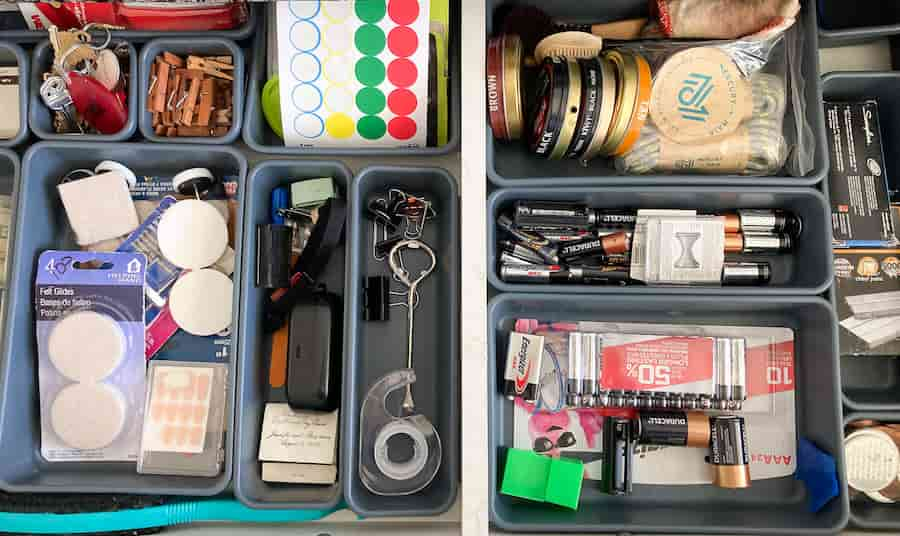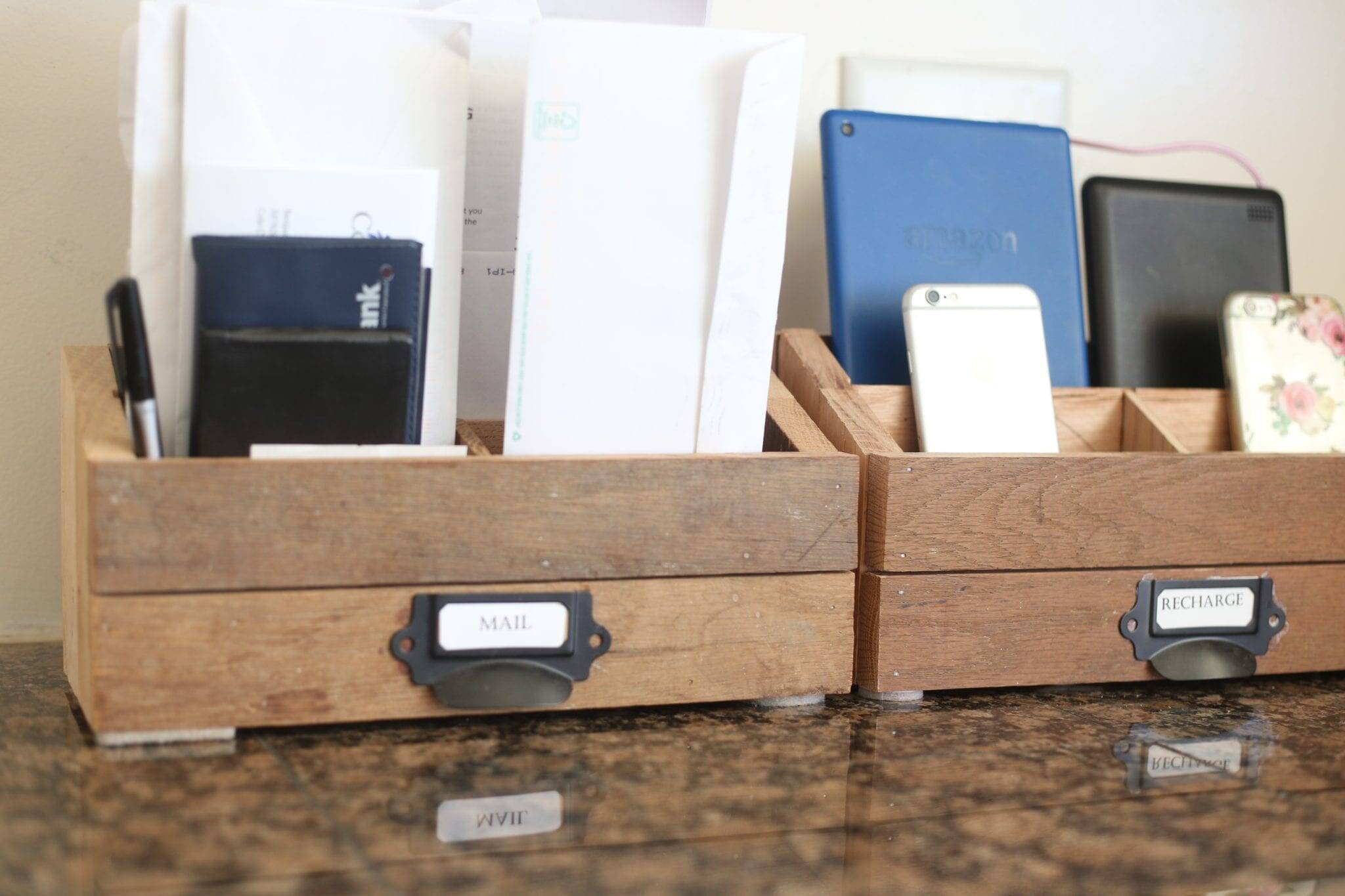 Maintenance and Long-Term Success
Maintaining a clutter-free home is just as important as decluttering in the first place. Here are some strategies for long-term success:
Regular Check-Ins
Set aside monthly time to assess your living spaces and declutter as needed. Consistency is key to preventing clutter from piling up again.
One-In, One-Out Rule
For every new item that enters your home, make a commitment to remove an old item. This keeps clutter from accumulating over time.
This is especially beneficial with children. When my kids are given a new stuffed animal, the rule is they have to give one up. It sounds harsh but it keeps the junk level down!
Practice Mindful Consumption
Be mindful of your purchasing habits. Ask yourself if a new item truly adds value to your life before buying it. So often I have caught myself buying something just because it is a good deal. Not because I actually need or or think it will help me in any way. Not only does it add to the clutter it can keep you from reaching financial goals.
Surround Yourself with Inspiration
Follow minimalism and decluttering blogs, social media accounts, and books to stay motivated and inspired in your journey. This will likely help with your decluttering motivation. Below is a list of books that you may find helpful!
Helpful Decluttering Books
Getting motivated to declutter your home is a personal and ongoing journey. By understanding the benefits, identifying your motivation, and using effective strategies, you can transform your living space into a clutter-free haven. Remember that decluttering is not a one-time task but a lifestyle change that brings long-lasting benefits to your physical and mental well-being. Embrace the process, and you'll soon enjoy the peace and freedom that comes with a clutter-free home.