Planting Lavender in Containers
Planting lavender in containers is easier than you may think, with the right soil and care you can grow lavender! I show you step-by-step how I plant lavender in containers. This is great if you love lavender but live in a zone with harsher winters. This post contains affiliate links.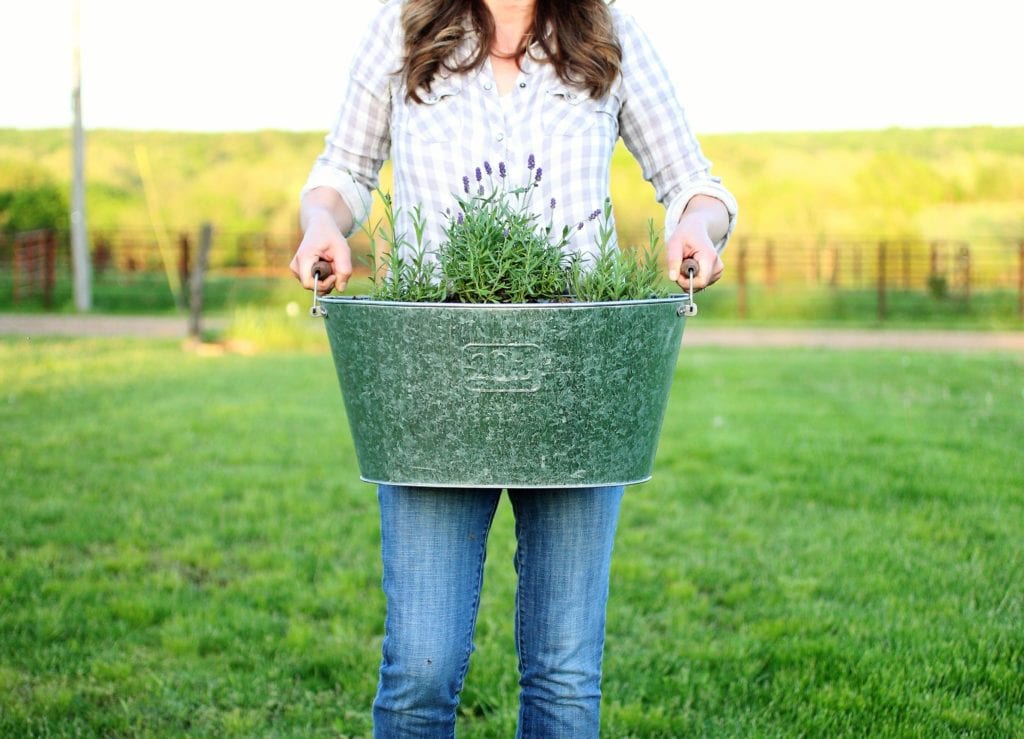 I love lavender, it's so classic and fragrant. Every year, I have planted lavender in my garden beds in front of my house. Nearly every year, I lose at least half of the plants over the winter. We are in zone 6. Essentially, I have been using them as annuals. My plan for a huge garden of lavender is just not coming true in this yard. This year I am trying something different. My hope is that by planting a few lavender plants in containers; I will be able to keep them alive in the heated area of the barn throughout the winter as well.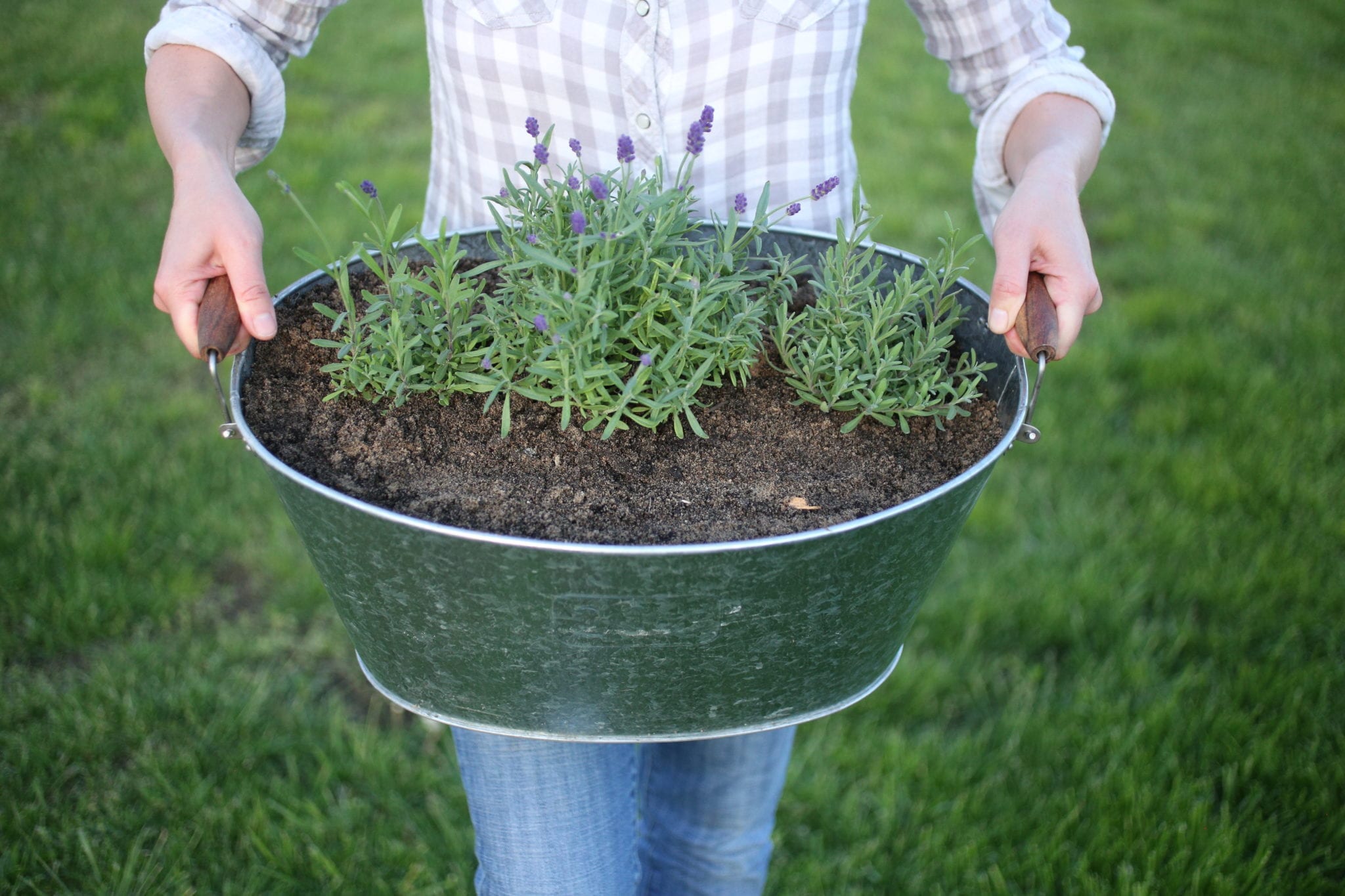 What Does Lavender Love?
Lavender loves sun and heat. It actually needs at least 6 hours of full sun every day–8 hours is even better. Lavender is pretty happy even in dry, almost drought-like conditions. If you bring your lavender indoors, keep it in a sunny place and turn the plant toward the light; so that it grows evenly. Sandy soil is also something that lavender loves.
Lavender does not love…
Lavender does not love cold. Depending on your variety, many cannot tolerate very harsh winters. If you live in a zone that gets lots of snow cover, that can actually help a bit…from what I understand. Perhaps I haven't found just the right variety for my zone, but winter has not been kind to my lavender.
Wet roots are also on the list of things that lavender does not love. So, drainage is very important to growing lavender successfully in containers.
Choosing a container for lavender
I found this galvanized container at Ikea. I could just picture lavender growing in it. We will see if the lavender likes it as much as I do. Whatever you choose, it should be fairly large, as mature lavender can be 24″ tall. The variety I chose is Hidcote. Hidcote is a smaller variety; growing 12″-24″ tall. The roots are actually shallow, so the pot doesn't need to be terribly deep. There also must be drainage holes. This is super important because as we learned above, lavender does not like soggy roots–they will rot. If your container doesn't have holes, make sure you can drill some.
The steps
Prepare your container. We used a 3/8″ bit to drill the holes.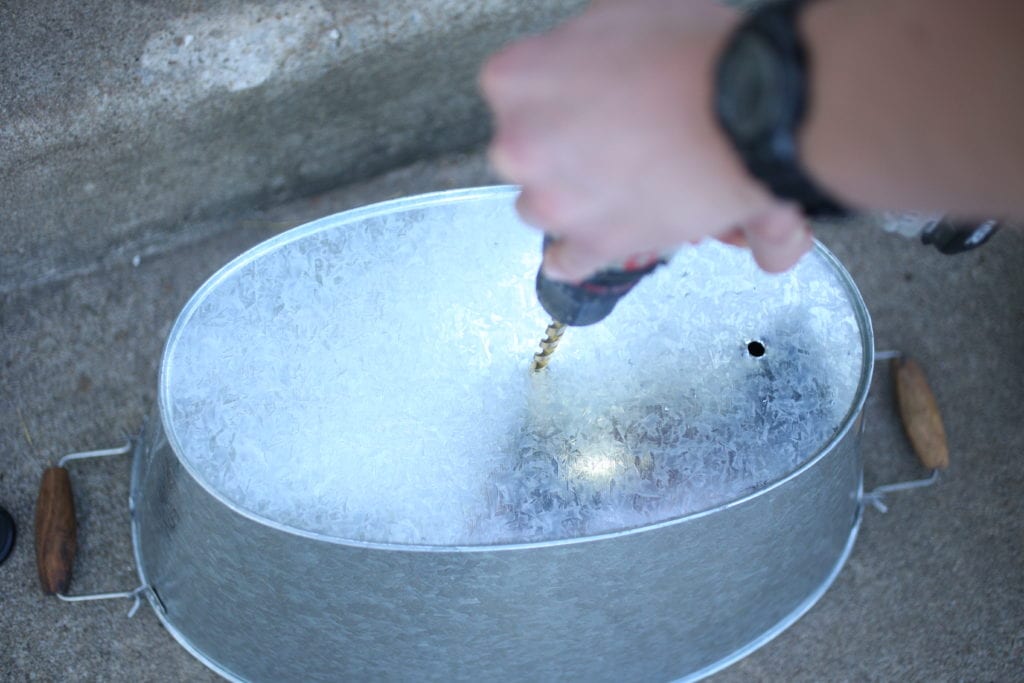 Fill the bottom with bits of broken terracotta, pebbles or gravel.
This helps to keep the soil in, but still allows for drainage.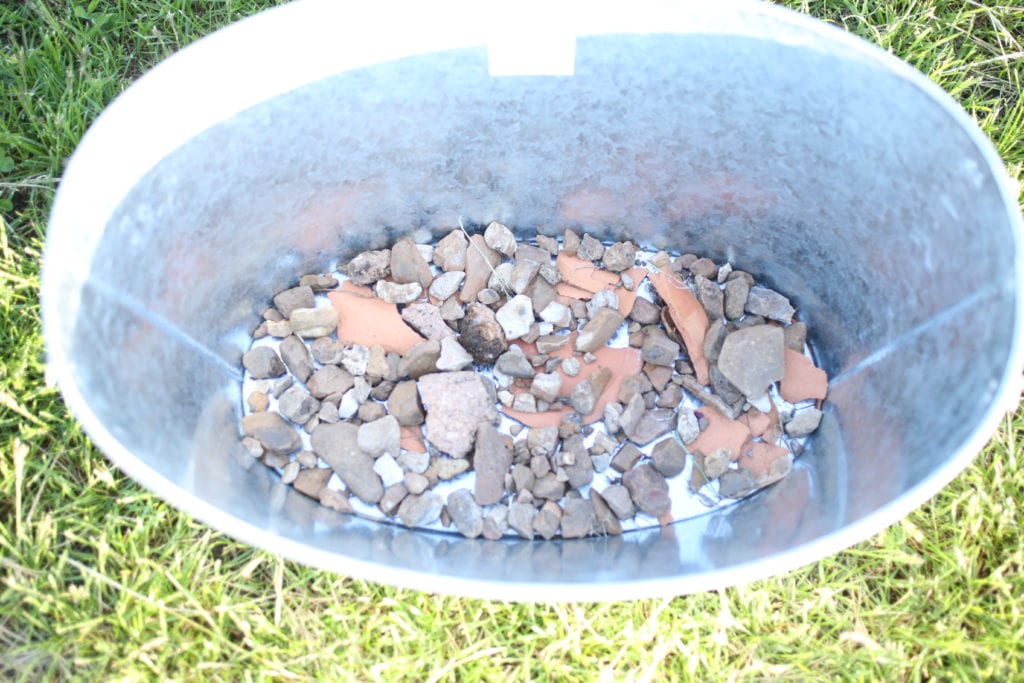 Mix some potting soil with sand. Two parts soil to one part sand.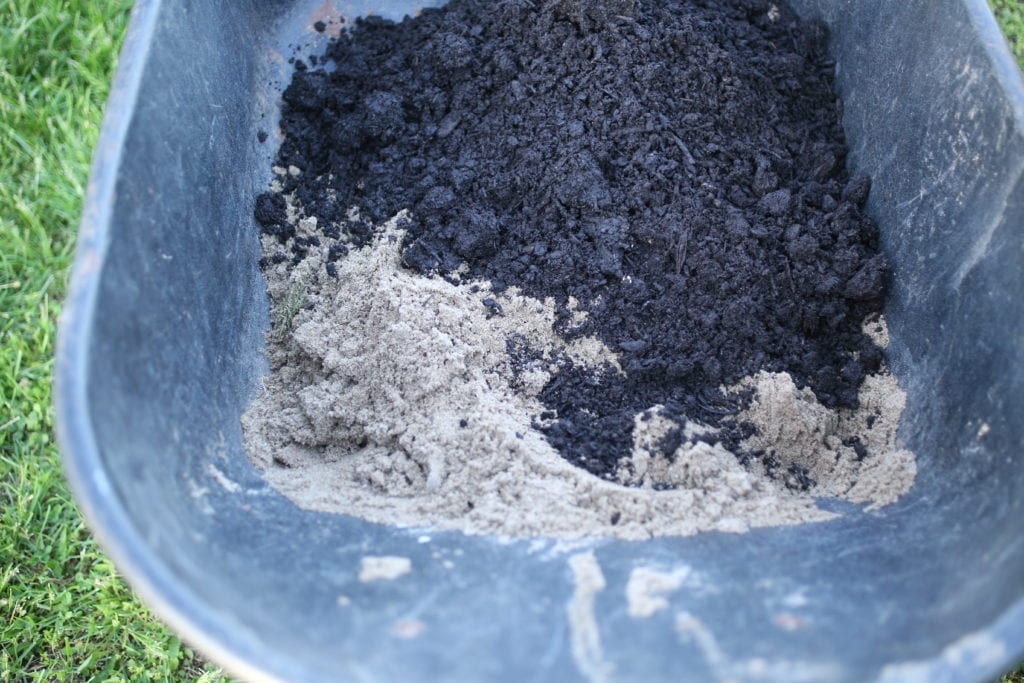 Fill your container part of the way–enlist a cute helper if you can!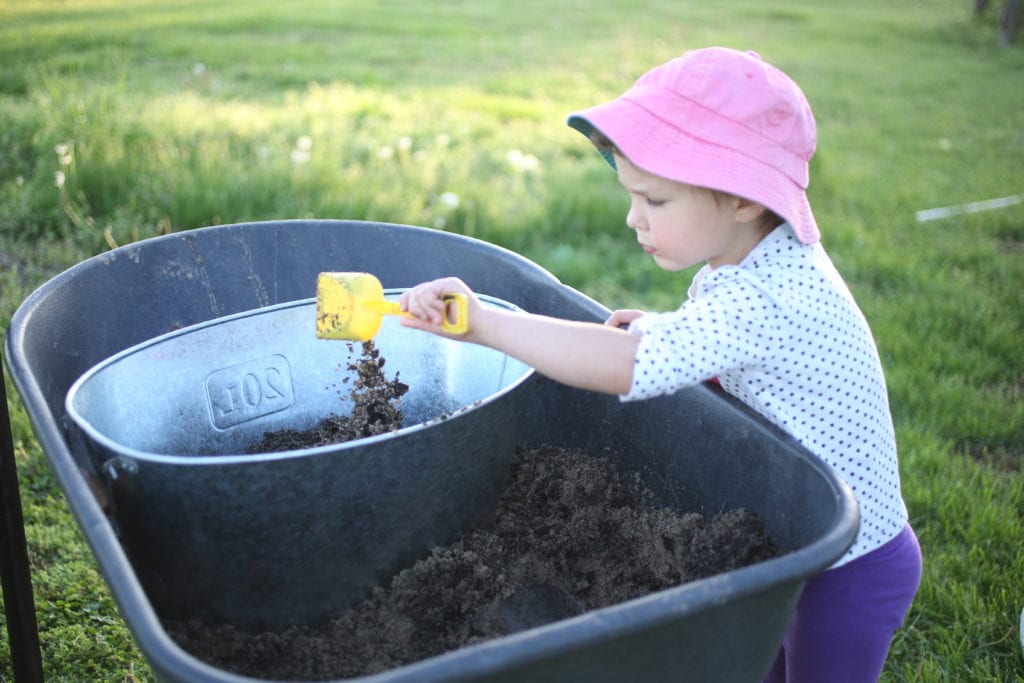 Remove the plant from its container, gently loosen the roots and place it in the soil.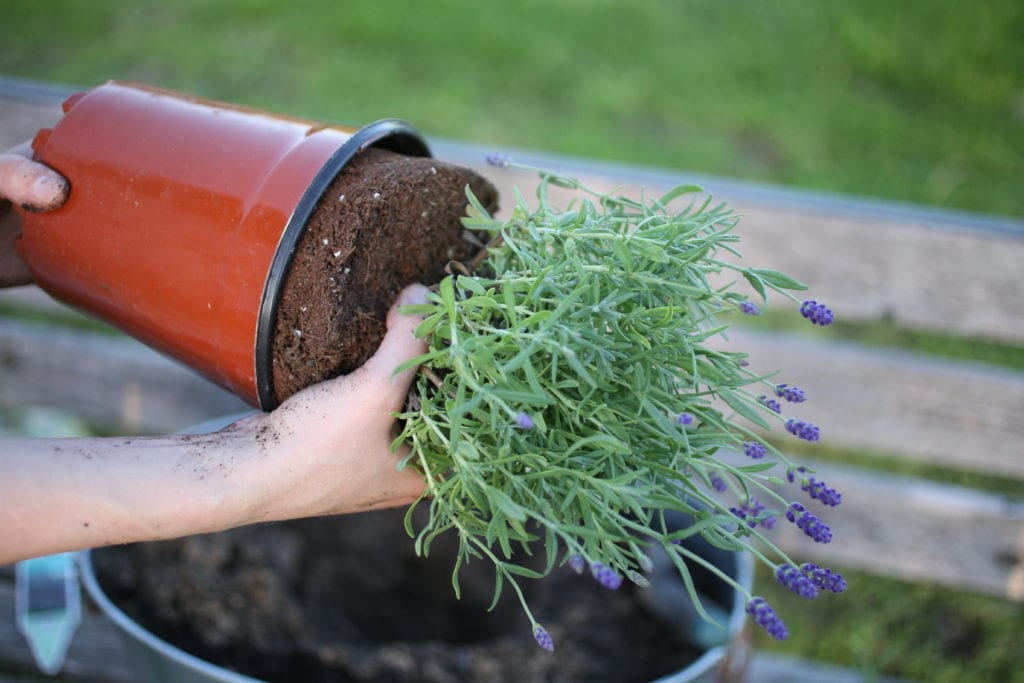 Care
Fertilize
You should add a few cups of good compost to the container. A nitrogen-rich fertilizer, compost tea, or fish emulsion is also good. Remember, this should be done monthly, as the soil's nutrients get washed away when you water.
Mulch
I have not mulched my lavender yet, but plan to. A light-colored or white pebble can be used for mulch or even straw. This helps with air circulation and promotes growth.
Water
Do not over-water your lavender. Let it get dry between watering. However, don't let it get so dry that it wilts. Just make sure the soil is dry to the touch before watering again. I have to watch my little ones with this, they get a little over-zealous with watering new plants!
Pruning
Cut the flower stems right at the base after the flowers open. Doing this regularly will promote more growth and less need for major pruning. Then you can dry the lavender and use it all year. At the end of the season, cut the plant back by half.
Enjoy your beautiful and fragrant plant!
I hope you give planting lavender in containers a try. Let me know if it works out for you!
Love Lavender? Check Out These Posts!
Homemade Lavender Simple Syrup
DIY Lavender Sachet | Great Beginner Sewing Project
Fresh Lavender Lemonade Recipe | Refreshing Summer Drink
Get My Garden Planner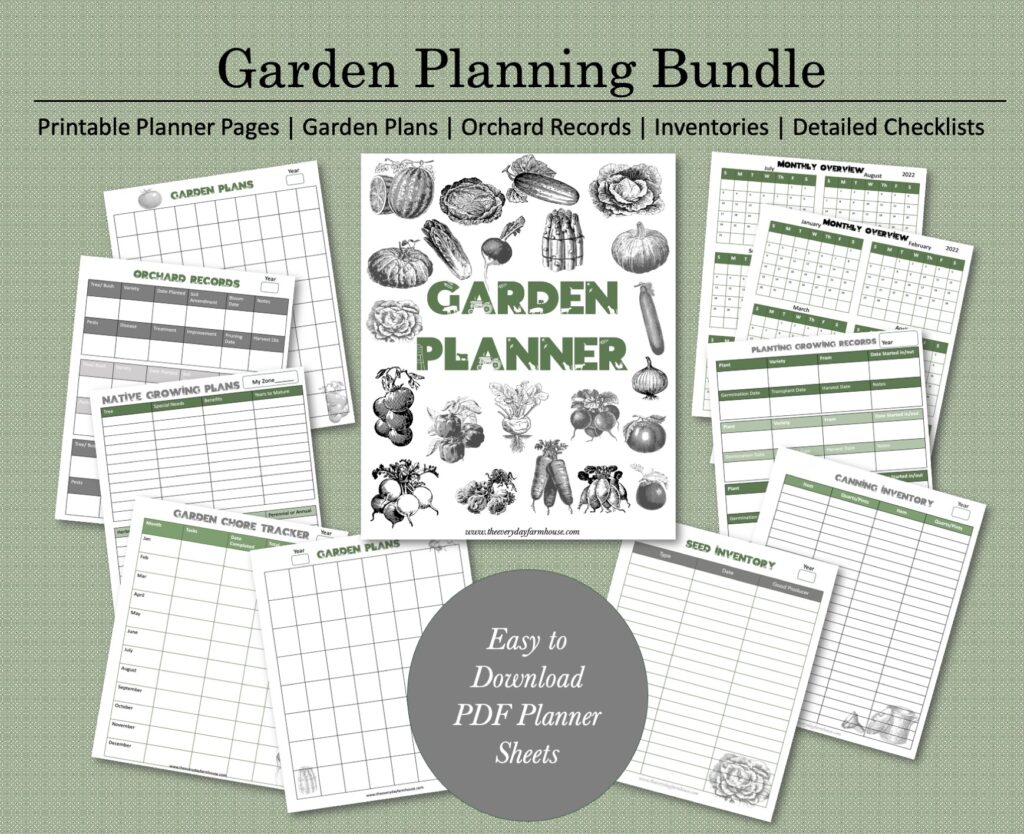 Some cute containers

Pin for later!