DIY Lavender Sachet | Great Beginner Sewing Project
DIY lavender sachets are simple to make, lovely, and make a great gift. Lavender sachets are a great beginner sewing project too!
This post contains affiliate links.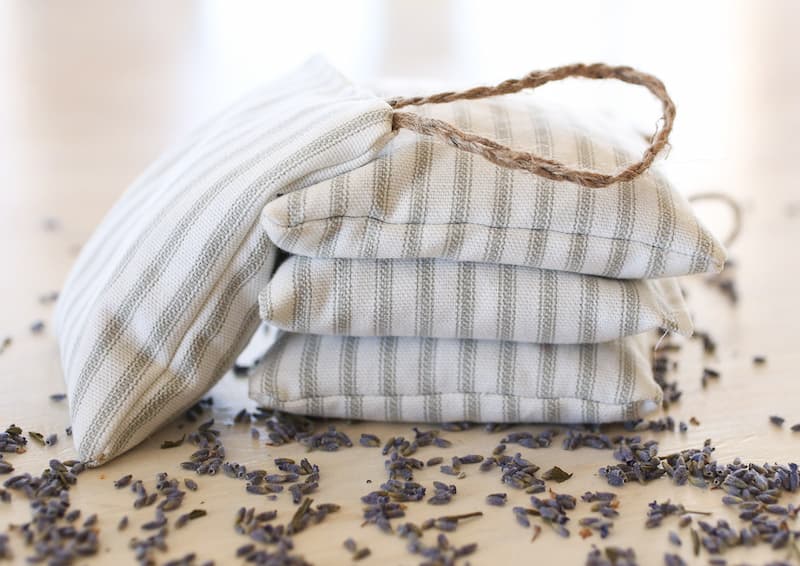 DIY Lavender Sachets as a Beginner Sewing Project
Making little fabric sachets is one of the quickest and simplest sewing projects. Great for a beginner who would like to give a handmade gift. My 8-year-old daughter is interested in learning to sew, bake and make sourdough, she is a delight to teach. She also loves giving gifts, and has made enough sachets to give to all of our church ladies for Valentine's Day.
Sewing a DIY lavender sachet is as easy as cutting a square and stitching it together. You can even save on stitching one side by folding the fabric on one end and then just stitching around the remaining sides.
Benefits of Lavender in Aromatherapy
Lavender is one of the most loved herbs. The smell is soothing and pleasant and said to help you relax. Here are a few of the benefits of lavender in aromatherapy.
Relieves Stress
Promotes Sleep
Improves Mood
Helps you to Relax
Decreases Anxiety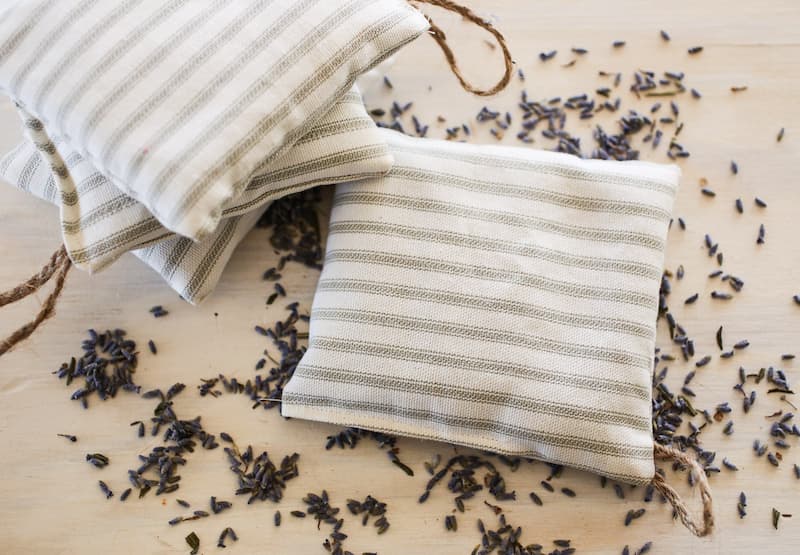 Supplies Needed for Making Lavender Sachets
A Sewing Machine– You could also use fabric glue if you don't sew.
Fabric- This is a great project for scraps or fat quarters from the fabric store.
Dried Lavender Buds– I tried two different brands, the one linked here was far superior to the other one
Rice-You can skip this, but it fills the bags out nicely and cuts down on the cost of filling them with only lavender buds.
Twine or ribbon if you want to put a hanging loop on your sachet
You may need a funnel if you don't leave a very big opening
Mixing the Filling
For the DIY lavender sachet filling, mix one-part rice with two parts lavender. This gives some fill to the sachet and keeps down on the cost a bit. It also helps to keep the fragrance strong.
First measure out the rice, next add about 15 drops of lavender essential oil for each cup of rice. Stir the Rice around with a spoon and give it a bit of time to absorb into the rice. Let it sit while you sew the sachets, that is plenty of time.
Then stir in the dried lavender. This brand was very fragrant, and the color was vibrant. Of course, you can grow your own lavender and learn to dry it!
Cut the Fabric
For these sachets, we cut the fabric into 5″x5″ squares. Or if we could we just cut a 10″ x 5″ rectangle. It's totally up to you, some people like smaller sachets. Since we were doing this as a sewing lesson, we cut ours a bit bigger to make them a little easier to maneuver.
Stitch Around Three and a Half Sides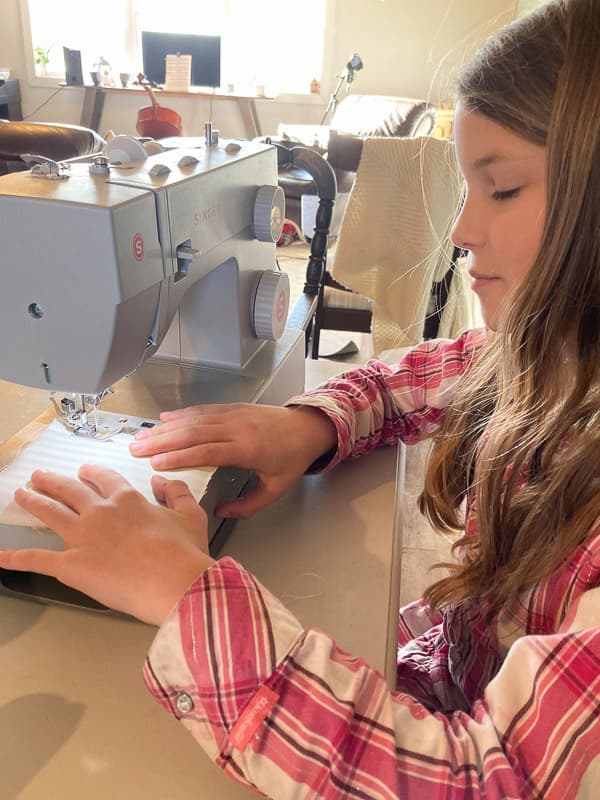 Place the fabric right sides together. Using a straight stitch, stitch around three sides and about half of the fourth side, just make sure to leave an opening to fill the sachet, the opening can be at the corner or in the middle. Whatever you find easier.
Cut and Place Ribbon or Twine
We used braided twine for our hanging loop. Ours were between 5″-6″ long. Make it however long you want.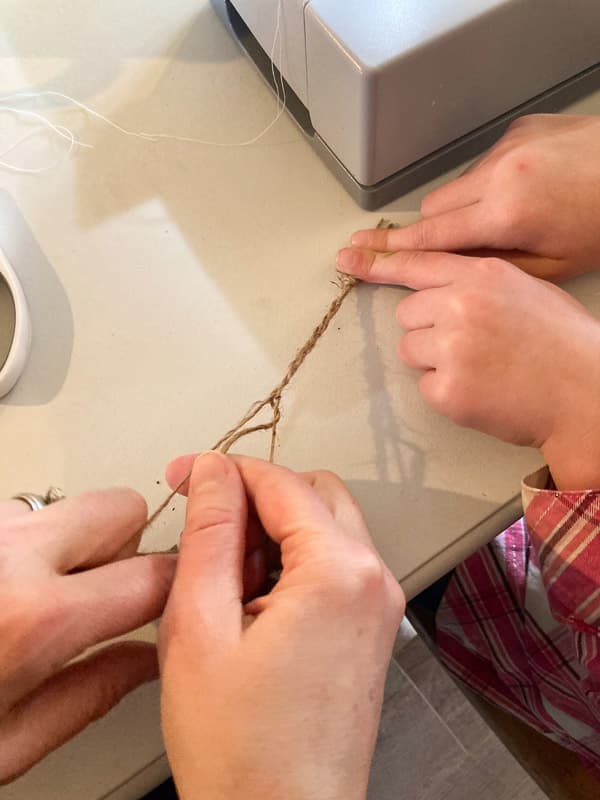 To place it in the sachet, you can do it a couple of different ways. You can place it while you are stitching around the sachet, just go over it a couple of times.
Or you can place it after you have filled the sachet and are stitching it up. Either way works fine!
Close Up the Sachet
Fold the fabric under and carefully stitch along the opening.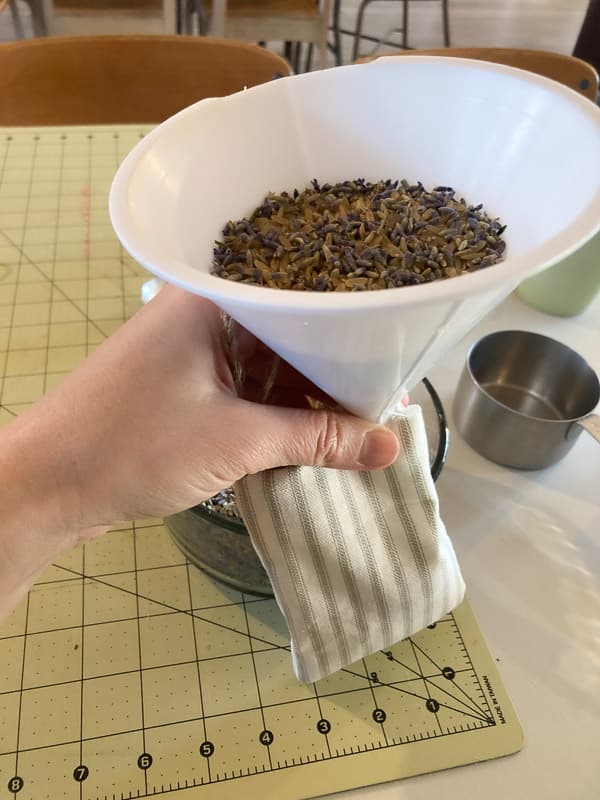 Lavender Sachets for Valentine's Day
These are the ones that we made for Valentine's Day gifts. Aren't they pretty?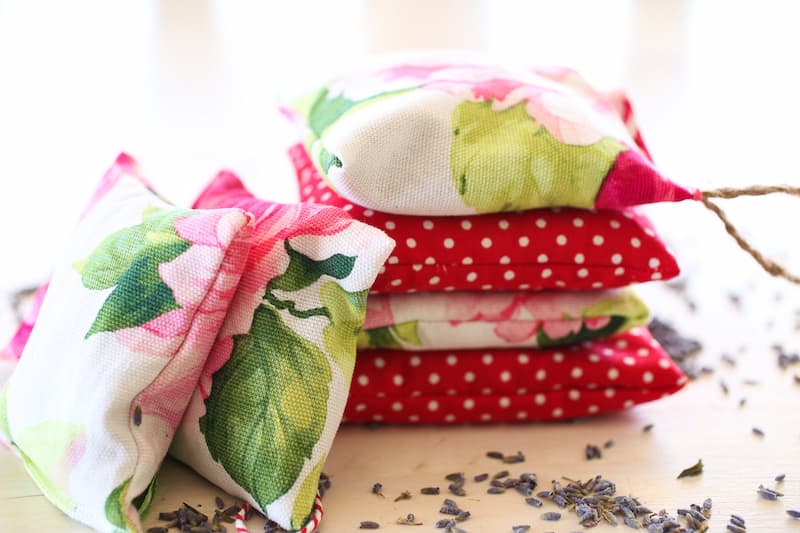 Ways to Use Lavender Sachets
Now that you've made these lovely little DIY lavender sachets, how can you use them? Here are a few ideas!
Place one in your underwear drawer
Hang one in your closet
Hang one in the linen closet
Place one under your pillow while you sleep
Put one in your car
Stash one in your diaper bag or purse
Hang one in the bathroom
Give as a gift
Did You Know We Have a Shop?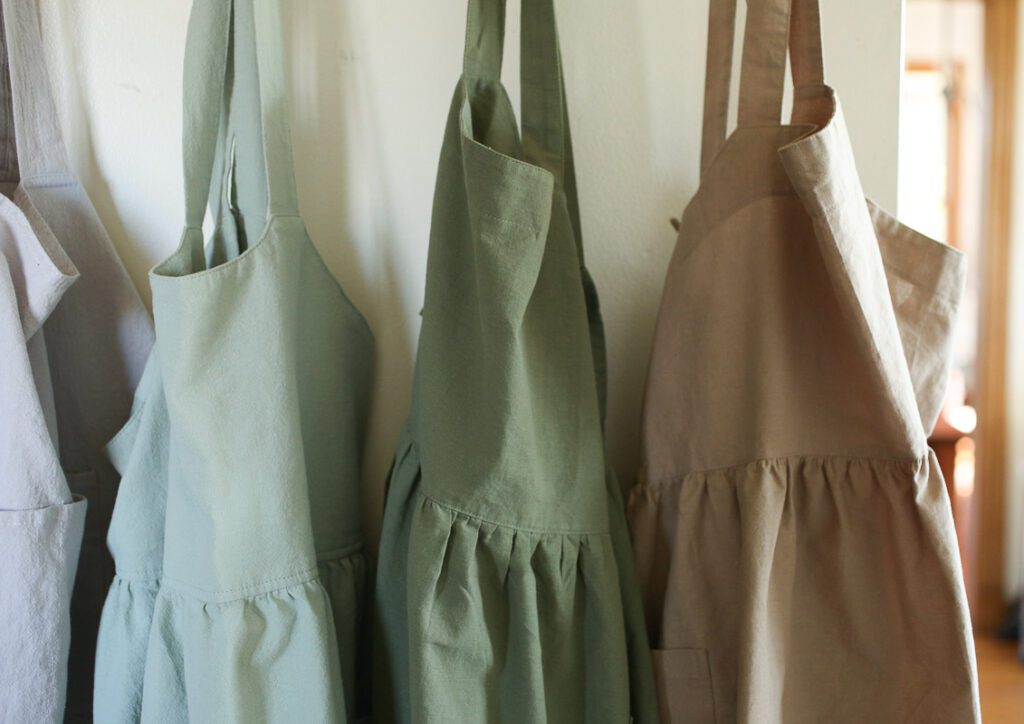 We have beautiful aprons, kitchen towels, pillow covers, and homemaking planners! You can check it out here!
Do You Love All Things Homemaking and Homesteading?
Sign up and receive all four of our Homestead Living E-books! Full of recipes, tutorials, beautiful pictures, and valuable information.
Pin to Your DIY Gift Board!