Let Freedom Ring Printable Banner
Let Freedom Ring Printable Banner for you in my printable library! Just print it and cut it out. A quick easy summer or Fourth of July decoration!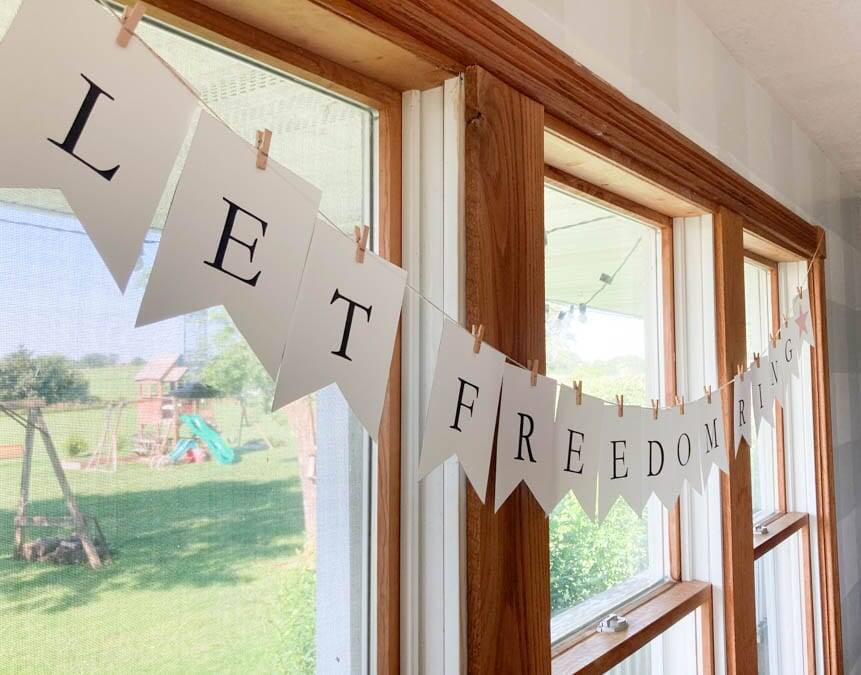 America or My Country, 'Tis of Thee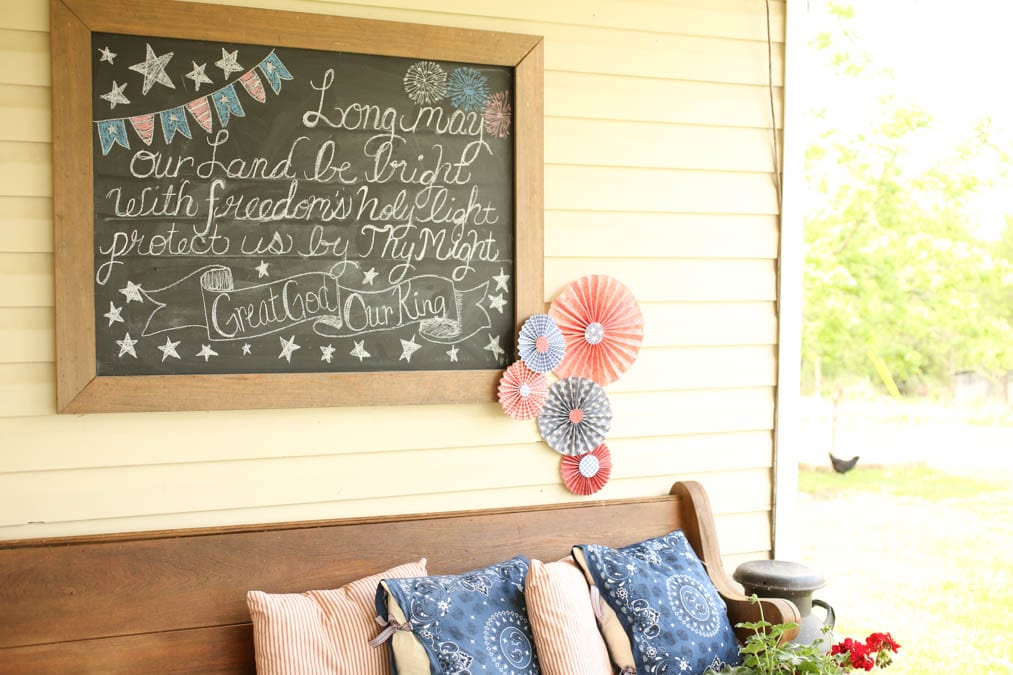 The song "My Country 'Tis of Thee is my absolute favorite song this season! I did a chalkboard with one of the verses to the song. The words are so meaningful and poignant. Before "The Star Spangled Banner" became the official national anthem, "America, or My Country 'Tis of Thee" was the unofficial National Anthem of the United States of America.
Written by a young Samuel Francis Smith, the song was first performed by a children's choir on July 4, 1832. The tune is used by several other songs including "God Save the King". You can read more about the song here.
Cherish Your Freedom
I encourage you to cherish your freedom this July 4th. My prayer is that our country remains free. It is undoubtedly under attack right now. I want so much for my children to grow up in a free nation as I did. May God protect our freedom to worship as we please and to make our own decisions as individuals. Let's not neglect to pray fervently for our Nation and our World!
Proverbs 14:34- Righteousness exalteth a nation: but sin is a reproach to any people.
A Cute Free Printable Banner for You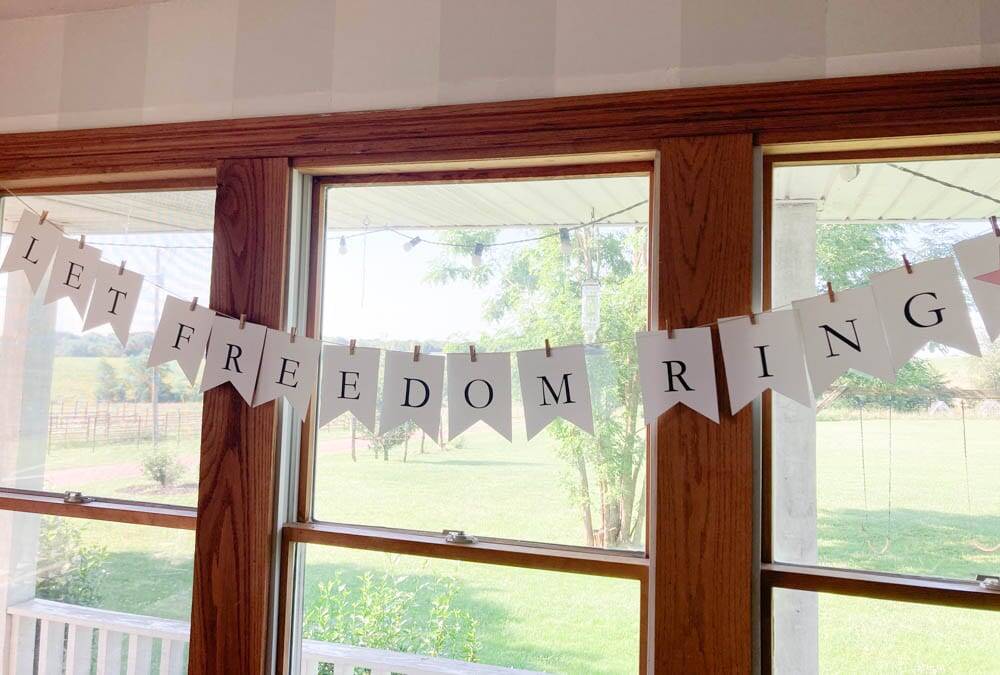 I just made a cute "Let Freedom Ring" banner for my dining room. I decided to put it in my Free Printable Library for you! My subscribers have access to the library with a password. If you aren't a subscriber, you can fix that right here! I only send emails when I have new content to share! You not only gain access to my printable library but also my free e-books. There are so many valuable resources there for you!
I know this is a bit last minute, but it really is quick to print this on cardstock and cut it out! I think it would look extra cute if you had some pretty patriotic cardstock. Unfortunately, I didn't have any on hand! Oh well, I like it plain as well! I just keep a string hung up with tiny clothespins and change out the banners for birthdays or other holidays!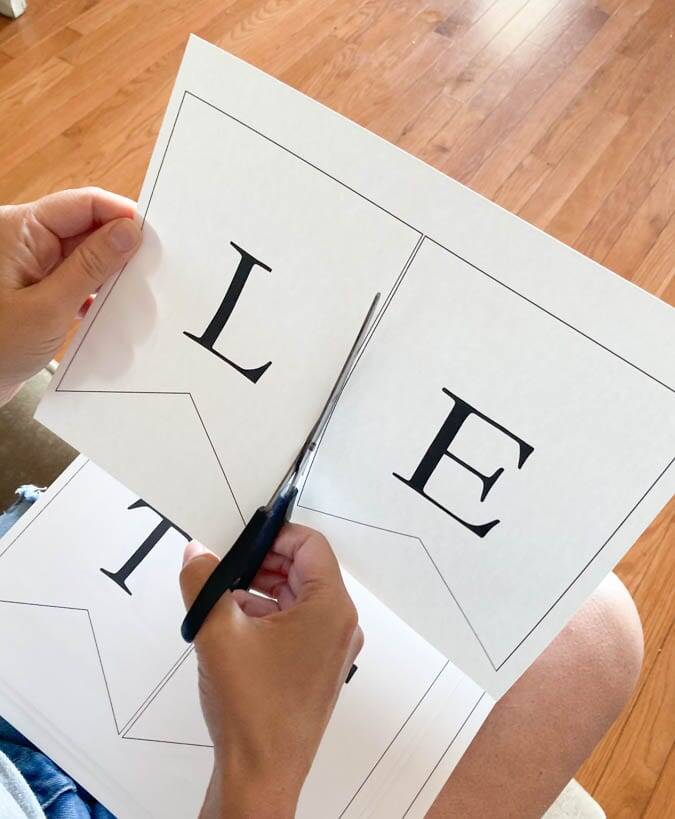 Happy Fourth of July My Friends! Let Freedom Ring!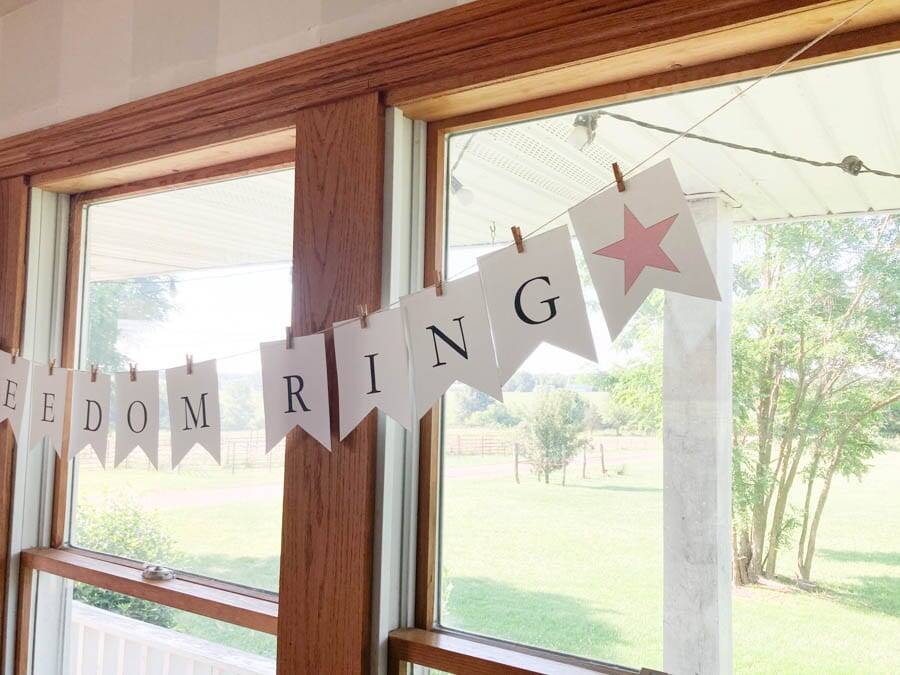 Pin It!