Nature Inspired Summer Scavenger Hunt
A summer scavenger hunt is a great way to get outside and spend some time with your favorite kiddos! This post may contain affiliate links.
My four oldest children and my husband are working at camp this week. I am so happy that they all get to spend that time together. However, it feels so strange around here without all of them! Our three oldest have already been gone three weeks this summer, (they do come home on the weekends). so while I don't love them being gone, it has become "normal". What doesn't feel normal is my 12 year old and my husband not being here! I found myself tearing up a bit earlier today! I guess I'm a big baby!
A Different Season
About five years ago it hit me that I wasn't the young mom anymore. That may sound a bit dramatic or gloomy. However, I don't mean it that way. What I mean is that for many years I identified as the young mom with the little kids. I was always looking for better ways to manage my home chores, better ways to homeschool, how to cook a chicken, how to be a good wife. Basic ways to manage this job that I have of being a wife and mother, particularly a mother of young children. Then one day I looked around and my children weren't so small anymore. I had children that could dress themselves, feed themselves, do their own laundry and glory hallelujah….wipe themselves, and I can cook a mean chicken! The biggest realization though? My kids were helpful!!
The thing that is different about my life is that I still do have small children. I mean I have a nursing four month old for goodness sake! I have a toddler that I am trying to potty train, so there is still plenty of wiping and a four year old that I am teaching to read. While I have done all of these stages before it feels so much less overwhelming this time! For many reasons I'm sure. One being I am more comfortable as a mother, I'm not trying to figure it all out, I mean I now know how to cook for an army and how to keep my house relatively clean, I have a handle on laundry. and I no longer feel like I have anything to prove with homeschooling. It is just what we do! Homeschooling is our way of life.
The other main reason is what I mentioned before, my big kids are helpful! Like really truly helpful! I have grown comfortable with that level of help!
New Eyes
This week has given me new eyes with which to see my life. I am home this week with only six children as opposed to 10. However, the oldest child at home is 11 rather than 17! What has been fun to observe is how the dynamic of the home has changed this week. The 11 and 9 year olds are "the big kids" now. And for the most part, they have really stepped up! We have quite a bit of farm work to do daily. We milk a cow, we have pigs and chickens to feed and water, not to mention the dogs and cats. Then there's the inside stuff–there is certainly enough work to go around.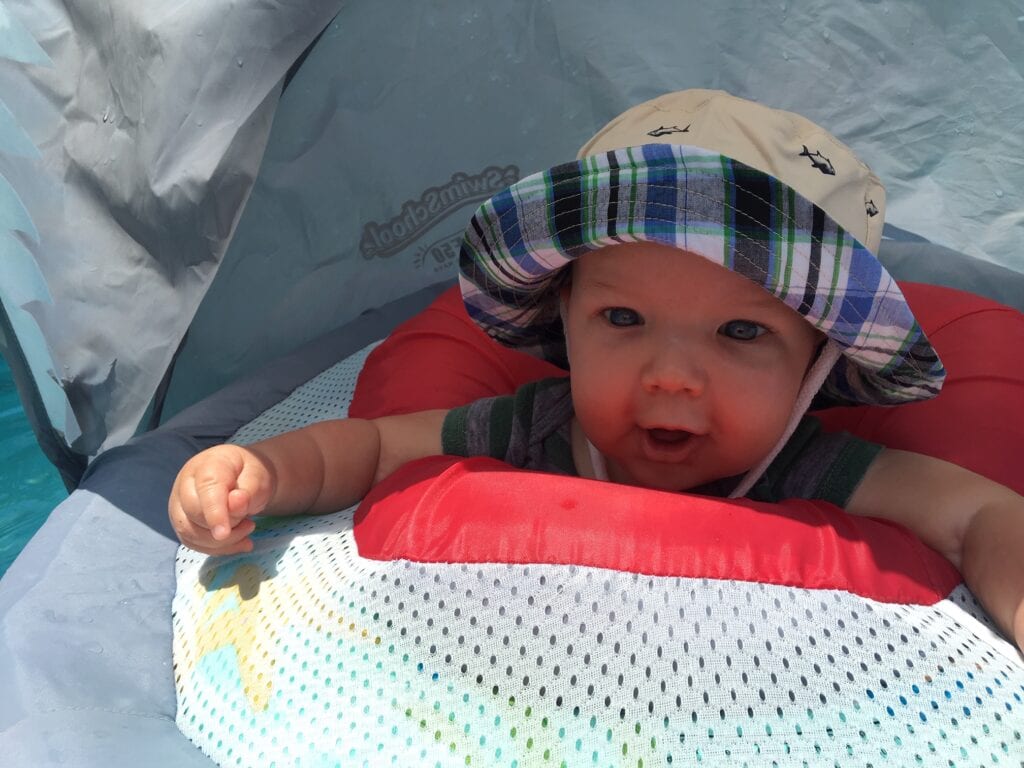 It's not all work around here though. We have been having lots of fun too. While in the pool this afternoon, I had two little ones in front of me floating in baby floaties. I had tears come to my eyes; what a gift this is to get to experience all of this once again! My little ones remind me of my big kids when they were little, yet they are different and unique as well. They give me a new perspective on life.
The Blessing of Perspective
There is a special gift that comes with these new eyes. I am in a place where I can look at these little ones; that look at me with the most innocent and loving eyes and TRULY feel and see that these years are fleeting! I KNOW this to be true because I also have teenagers. It's no longer an older person in the grocery store warning me to cherish every moment because it flies by…it's the older me telling myself to cherish every moment because it flies by!
Not that the teenage years are bad, because they are not!! They are wonderful too! I think that is why I have this overwhelming feeling of gratitude, I get to experience it all! I just want to testify that while it may sound nuts to be 44 with a newborn, or to have 10 children. There is a level of blessing with this life that I never would have dreamed. There has been sacrifice and doggone it's not fun being pregnant that many times, but it is all worth it! Truly fulfilling! Perhaps this is partly what it feels like to be a grandparent?
Fun Activities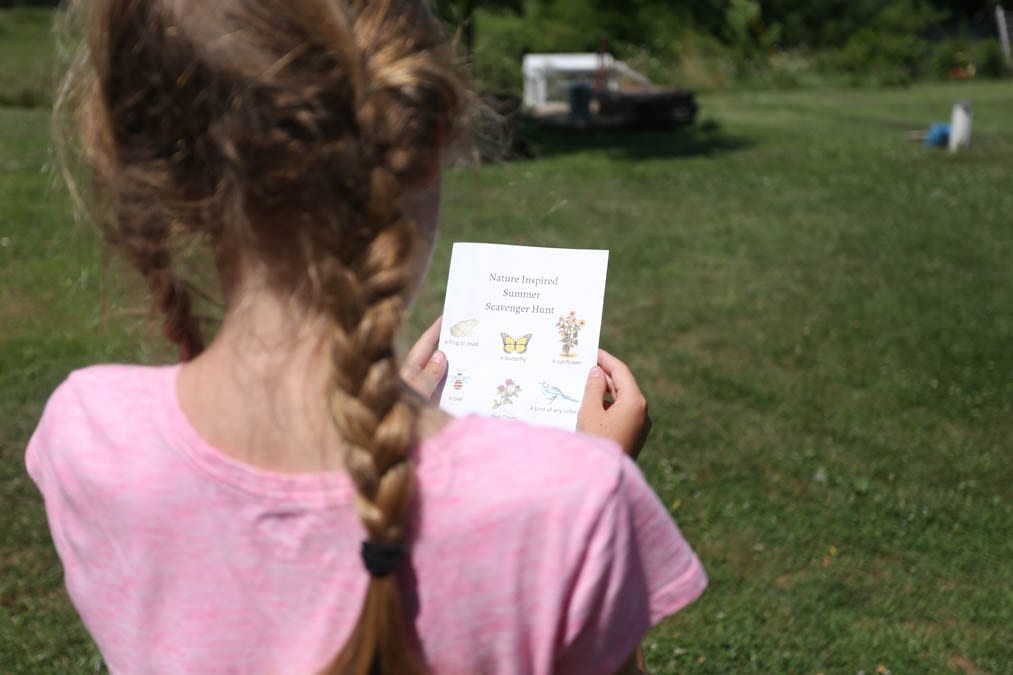 So all of that sappy writing to tell you that I wanted to do something special with these younger kids this week. So, I made a summer scavenger hunt for us to do together. I have made one of these for spring and one for fall. My kiddos love doing scavenger hunts. Anything to get a little competition going and just give us a reason to go on a hike! This is fun for kids of all ages too!
We take a couple of cameras, or even just my phone and snap pictures of the items as we find them. Of course you could collect some specimens as well. I always feel bad for little creatures living in jars, but we have done that before too. If I am trying to avoid collecting the bugs, letting my kiddos take the pictures is just as fun for them! Except for frogs and toads, this little girl has to pick up ALL the toads!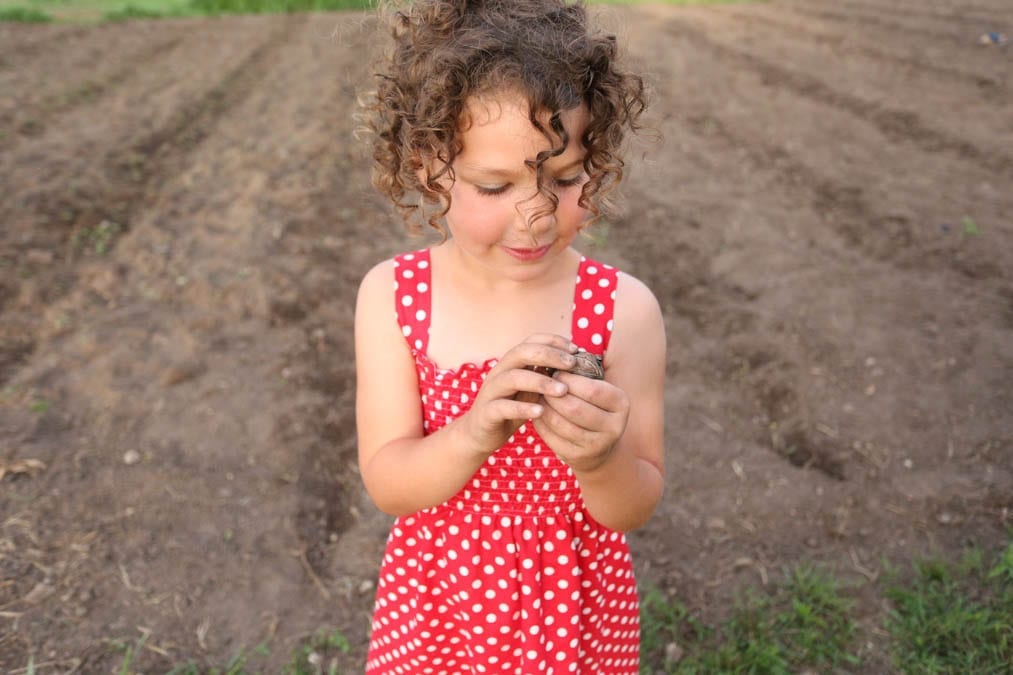 After we got home from our summer scavenger hunt, we read about the things we saw or collected. Then we spent the afternoon identifying the type of birds that we saw and learned the difference between a frog and a toad. Also, a cicada vs a grasshopper, what is the difference? What can you make with dandelions?
I made this so that you can participate even if you don't live on a farm. These are things that you could likely find while walking around your neighborhood. I hope you enjoy this summer scavenger hunt as much as we did! Two summer scavenger hunts per sheet too! Just print, I like to do mine on card stock and then cut in half. Happy Summer friends!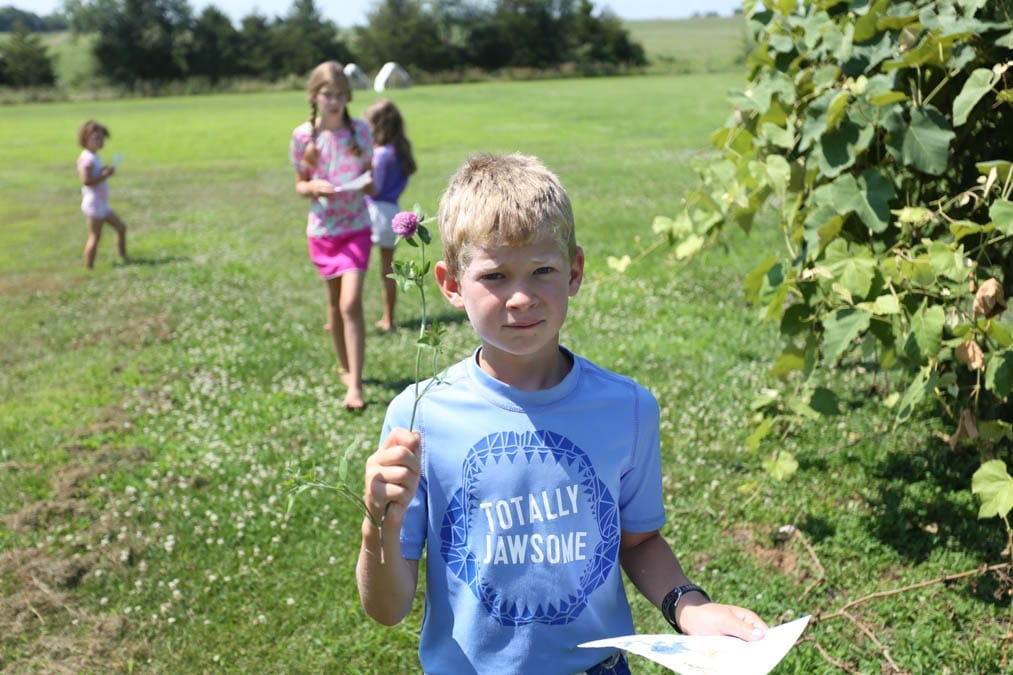 Here You Go!
Just click on the download button below, and you will have two scavenger hunts. No need to go to the printable library this time!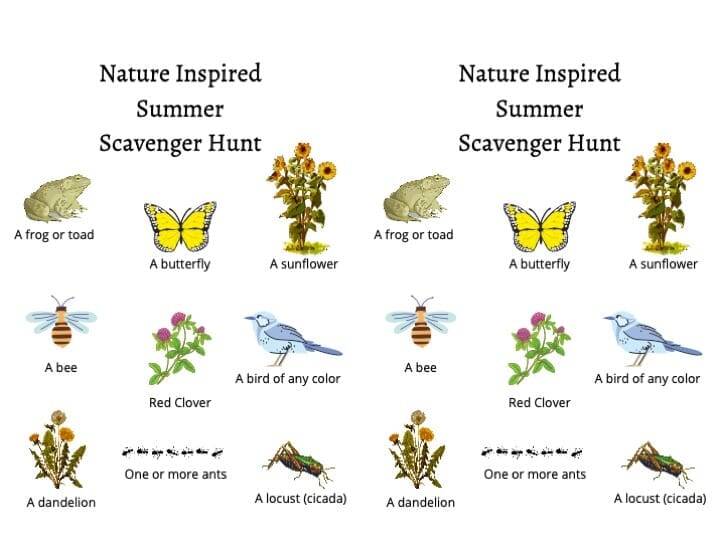 Pin for Later!