Free Mrs. Meyers Cleaning Set | Grove Collaborative
Getting a Free Mrs. Meyers Cleaning set is easy with Grove Collaborative! If you don't know about Grove, I will be sharing all about it in this post! I am happy to be a Grove affiliate. This post contains affiliate links, which means if you make a purchase through the link, I may receive a commission at no extra cost to you.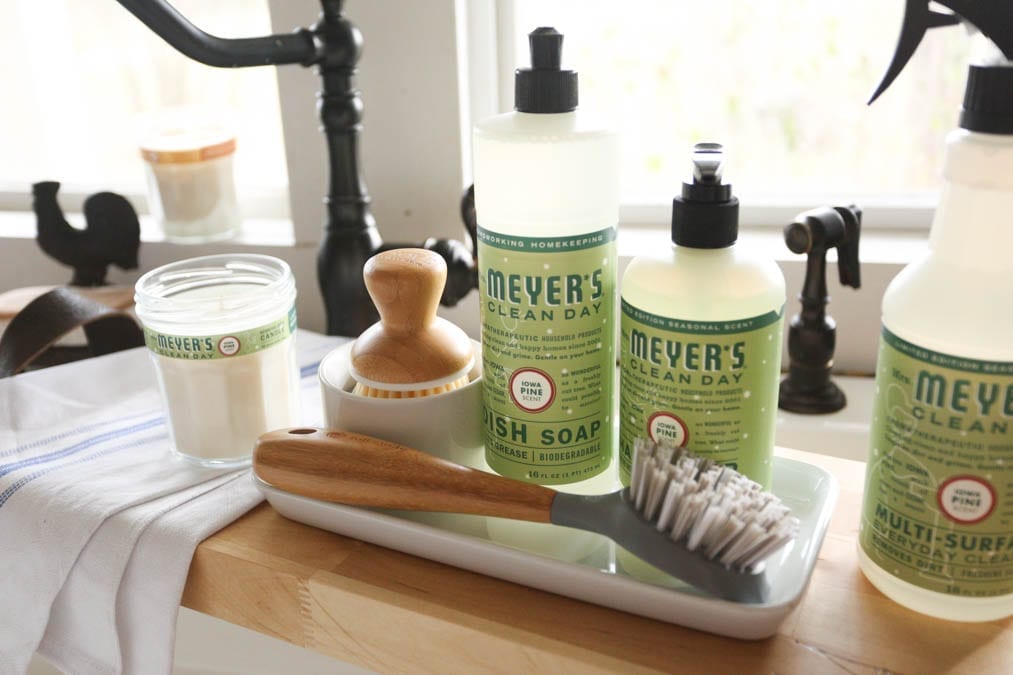 Homemaking Made Easy
Do you like to clean the house? I actually don't mind cleaning. Please, don't read that and think that my house is always clean. Far from it! We have 12 people living here, and my bathrooms are often an embarrassment!
We have what we affectionately call "extra cleaning day" at our house. It's on Friday, and my kids just love it! Ha! That's a lie! They tolerate it and everyone has an extra job or two besides their usual chores. We do things like wiping down all of the cabinets, running the Bissell floor cleaner, dusting, and burn barrel (we are country folk). It is nice to get the house back in order before the weekend. We put on music and we burn a candle to make the house extra inviting. Believe it or not, it's actually kind of fun!
Grove and Mrs. Meyer's
I used to have a Grove subscription many years ago. I loved getting the box delivered right to my door. After we moved, I got so busy with other things that I let my subscription go. My husband works in town, so it is easy for him to pick things up at the store. Not to complain at all, but he does buy boring supplies. You know like plain Dawn dish soap. Ha!
Recently I got the itch to freshen things up around the house with some seasonal candles. Fall just makes me want the smell of cloves and pine! Then I remembered Grove!
Mrs. Meyers makes my favorite cleaners. I love their handsoap because your hands smell amazing after you use it! They also make beautifully fragranced soy candles. Iowa Pine is my favorite for Christmas time! Right now we are burning orange clove. Grove Collaborative carries so many different Mrs. Meyers fragrances, ones that I don't see at our local rural Walmart.
What is Grove Collaborative?
Excerpt from Grove's Site: From laundry detergent to lip balm, we have everything you need to build a healthier, brighter home. Every product we sell, from every brand, meets our strict standards for efficacy, non-toxicity, and sustainability. And every product at Grove is 100% cruelty-free, certified by Leaping Bunny.
Affordable Prices, Guaranteed
We believe sustainable products should be accessible to everyone, which is why we keep our prices low. In fact, many of our products are below the prices you'll find at stores. If you see a better price elsewhere, we're always happy to match it.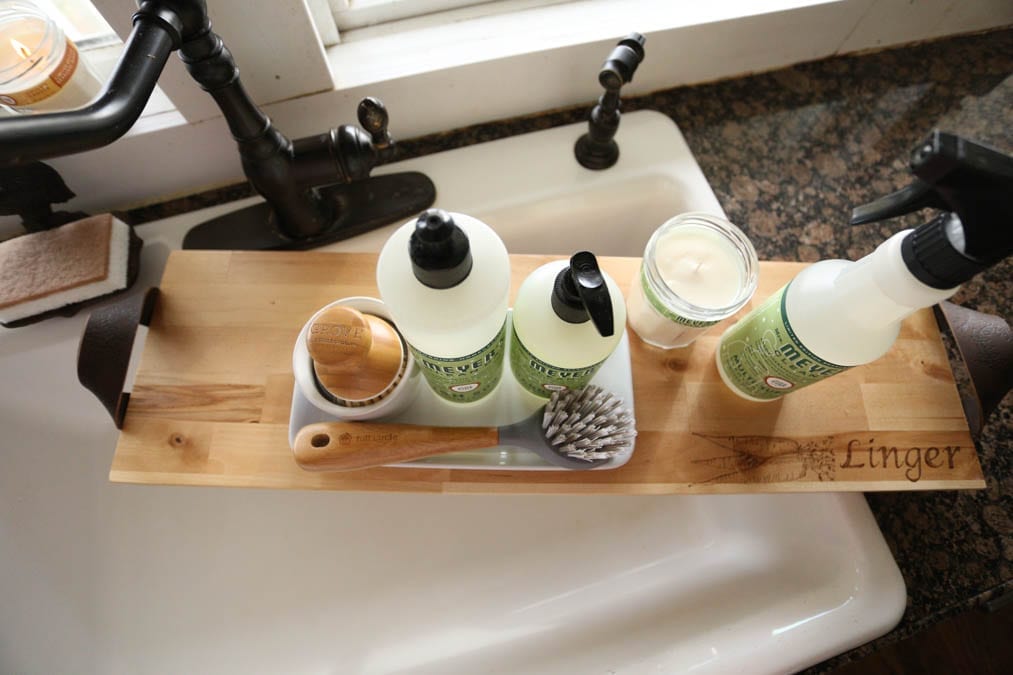 Customizable Subscription
If you are like me, you probably don't want to subscribe to many things. The idea of a box of goods showing up at my door that I don't need is annoying, to say the least. However, what's nice about this subscription is that it is completely customizable, you are not committing to receiving the same products every month. They send out e-mails letting you know what's in your cart and when they plan to ship.
You can add or delete items easily and there is plenty of notice between shipments. If you manage this well, the box showing up with more cleaning or personal supplies right when you need them can be a real blessing. One less thing to worry about.
Who Doesn't Like Free?
Since we had moved and I had a new email address, I was recently able to sign up for Grove again. I was ridiculously excited when the box showed up. Here is what I received:
Mrs. Meyers dish soap in Orange Clove and Iowa Pine
Mrs. Meyers handsoap also in Orange Clove and Iowa Pine
One each on the Iowa Pine and Orange Clove candles
Bon Ami Cleaner, I love this for my kitchen sink
A box of tissues
Walnut scrubber sponges
A cast-iron scrubbing brush (I really like this one!)
Bubble Up Dish and Scrub Brush
A glass spray bottle
A Grove Stoneware Tray
Some of these items were free since I was a new subscriber.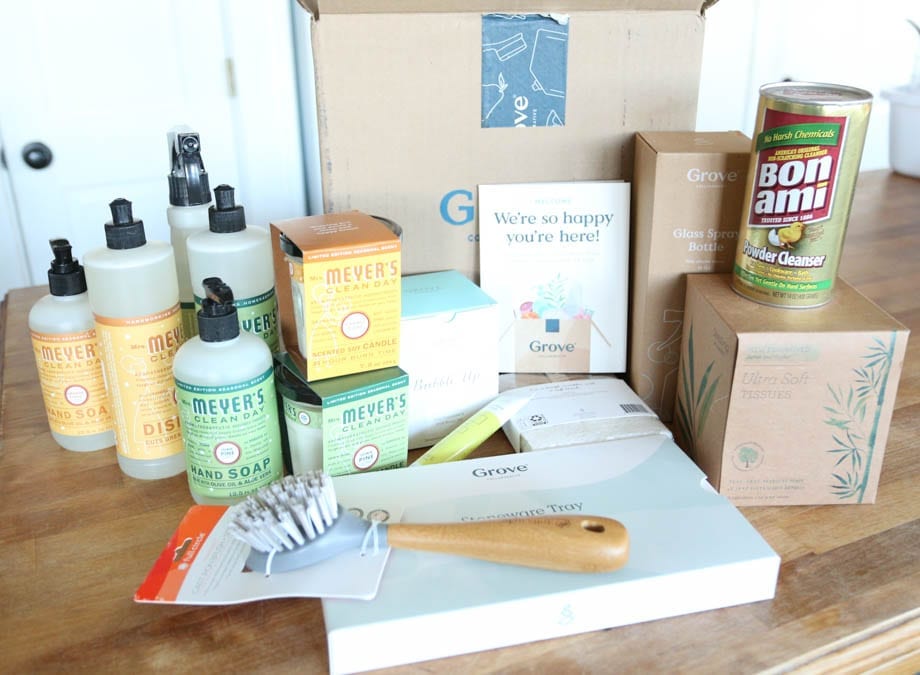 The multipurpose spray smells amazing and it does a really nice job on granite counter tops.
Start Your Grove Experience Here
Full Circle Brush for Cast Iron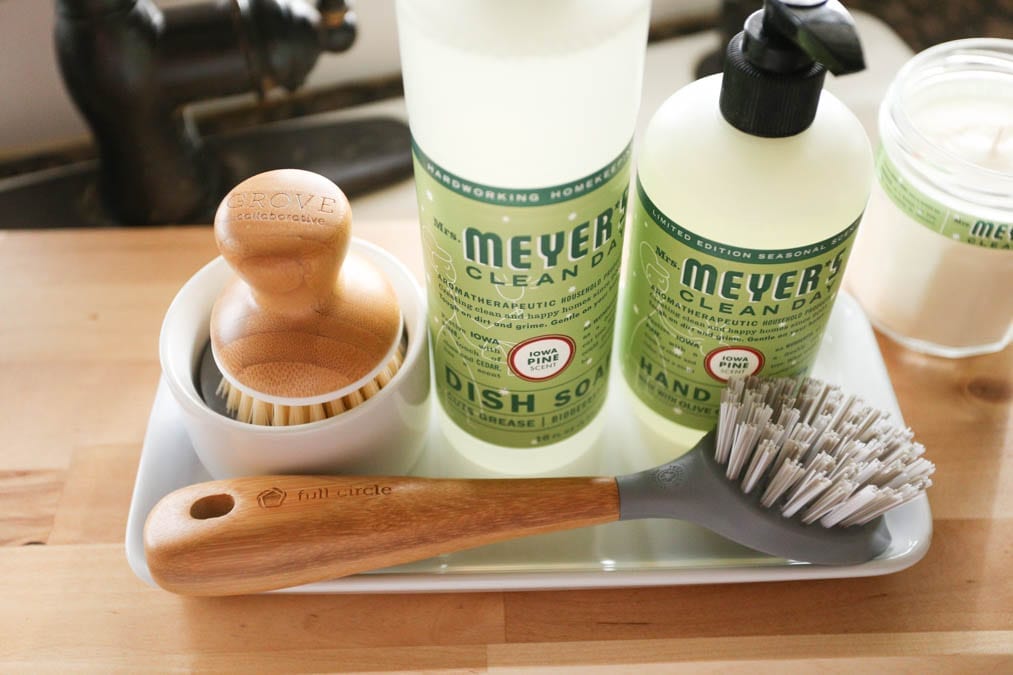 I am so impressed with this pot scrubber. The bristles are super stiff. I like that the backside acts as a scraper as well. It is nice to have a designated cast iron brush, that way we can easily avoid putting soap on it!
Get a Free Mrs. Meyers Cleaning Set with Your First Order from Grove
Right now with a $20 purchase you will receive a full size of each of the following:
A Mrs. Meyer's Counter top spray
A Mrs. Meyer's Hand Soap
A Mrs. Meyer's Dish Soap
A pack of walnut scrubber sponges
Free VIP for 60 days= Free shipping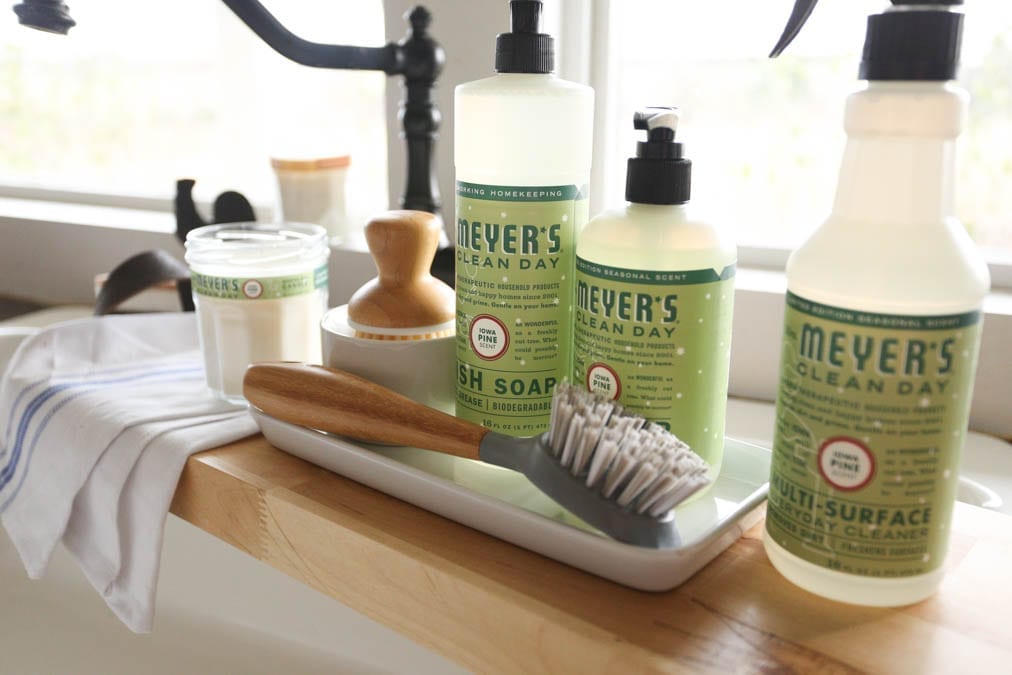 I think it is definitely a great way to get the products you like at the best price. Anything delivered to my home is a bonus! I am a homebody through and through.
Grove also carries body products like Schmitt deodorant and natural toothpaste. The fact that they are willing to match prices is a definite bonus! I hope you give them a try today!
More Homemaking Posts
Fall in Love with Being a Homemaker–A Series on Homemaking
Every Wise Woman: Part Two in the Homemaking Series
Equal but Different–Part 3 in the Homemaking Series
My Top 10 Homemaking Essentials–Part Four in the Homemaking Series