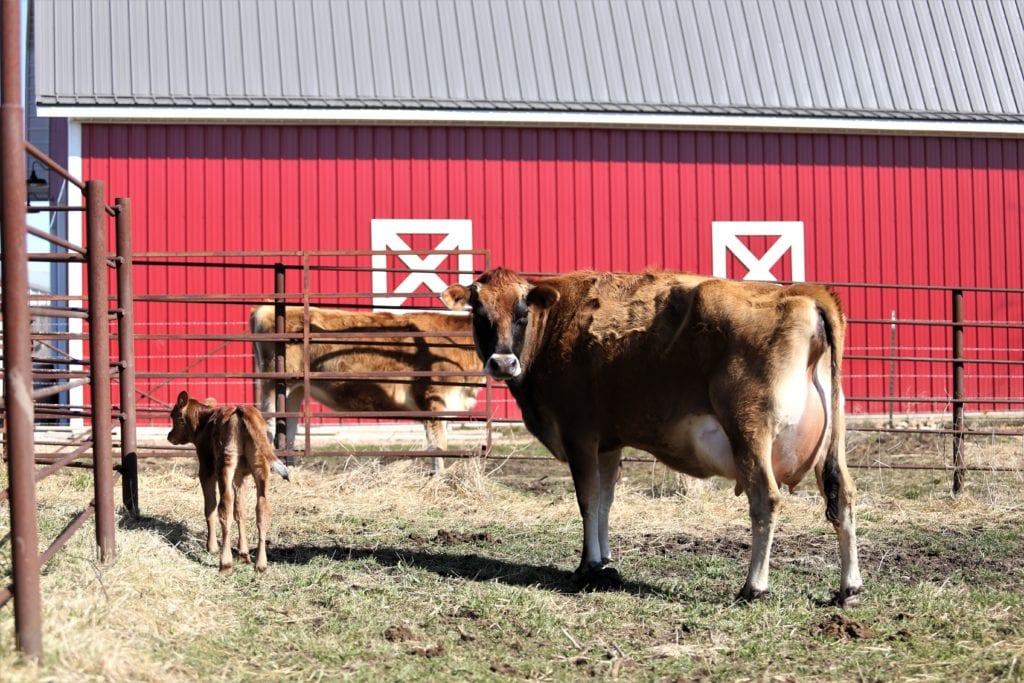 This Spring Farm Tour includes a video! Full Disclosure: The video was edited by my oldest son. All humor is his own! I will write a bit in this post about each animal, but most of the information is in the video. This post contains affiliate links.
I thought it would be fun to take you on a tour of our little farm. This spring has been a wonderful one! We have added several animals to the farm, including our little heifer calf that was born just weeks after our own son! You can read about the birth of our tenth baby here. There is also a post on the birth of Charlotte our calf here. This has been a nice long spring with plenty of rain!
Our First Stop–The Steers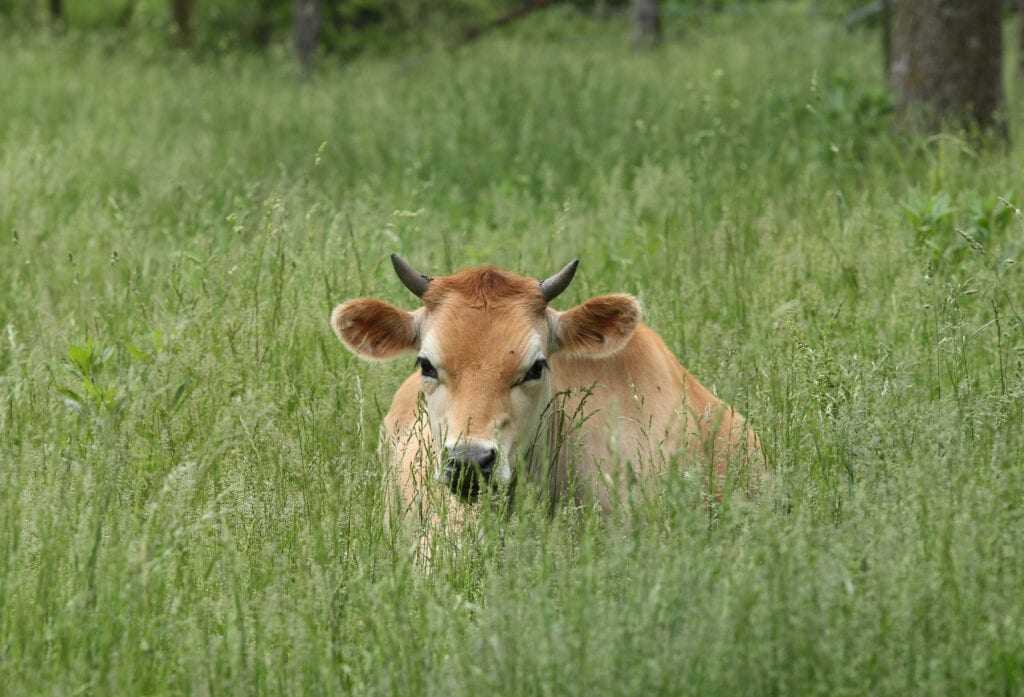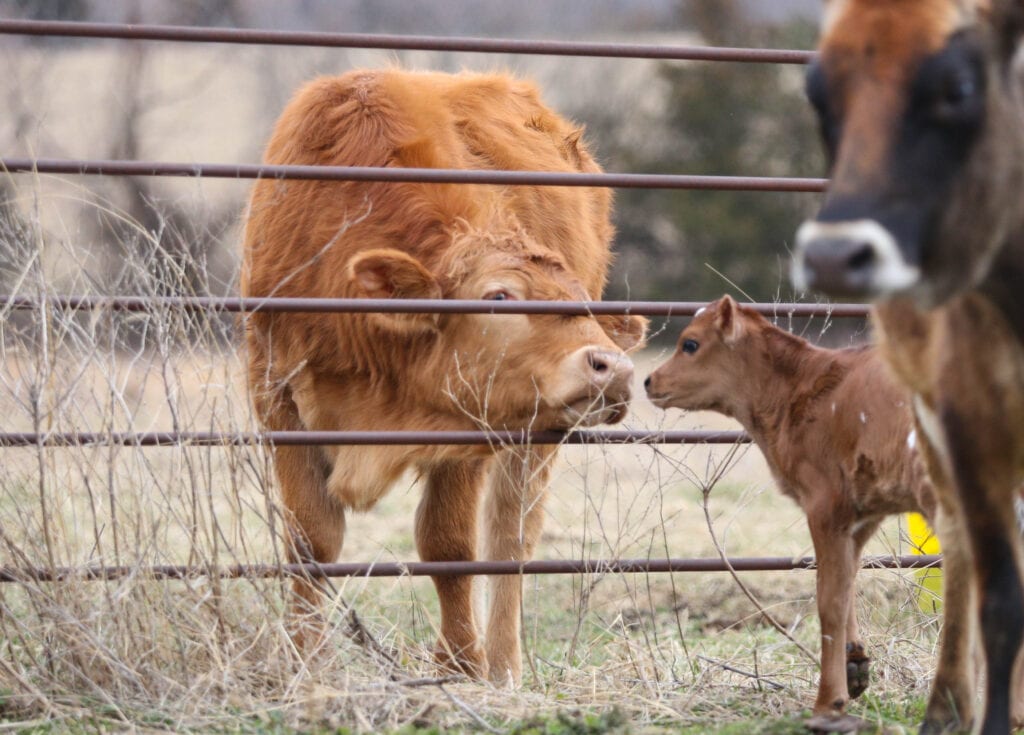 We only have two steers right now. Against our better judgement, we have named them and become rather attached to Timothy in particular! The sacrifice of an animal giving their life for us is not lost here! We are so grateful to raise these animals in the best way we can. They live their lives on pasture and are free to do what God designed them to do.
The jersey steer is Penelope's calf from two springs ago. (Penelope is our milk cow, you will meet her later) Timothy was her adopted calf. She nursed him for his first few weeks of life. When we bought the three of them, we brought them here and began to bottle feed Timothy so that we could milk Penelope.
Next Stop–The Meat Chickens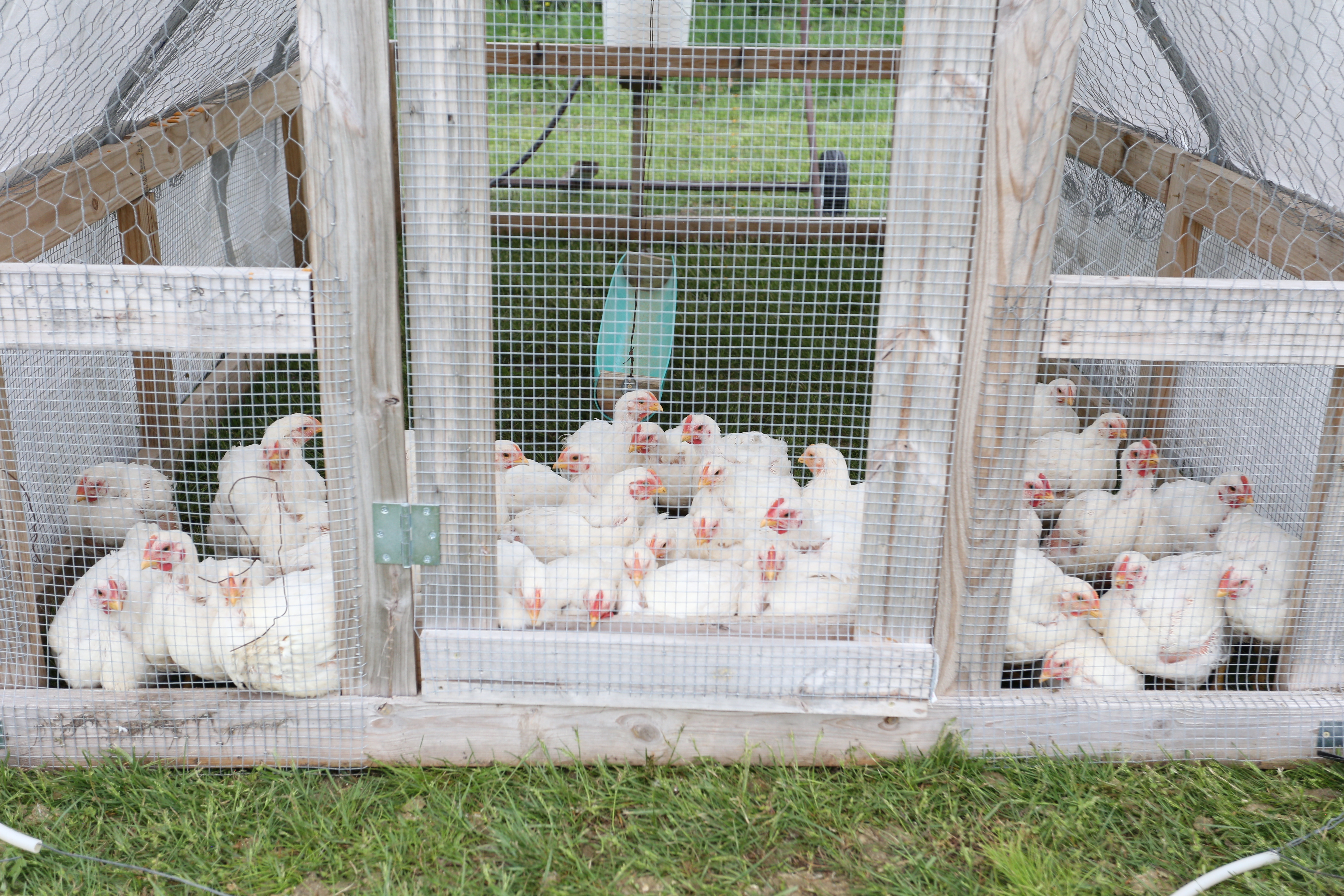 We have been raising cornish cross meat birds for about seven years. Our children have grown up learning how to care for and butcher chickens. Butchering day is a family affair and all hands are on deck to get the birds in the freezer. These birds are raised on pasture in chicken tractors. They are moved twice a day to fresh grass. We supplement with non-gmo feed.
Two different pens have been used here on our farm. For the first five years we used Joel Salatin type pens. They are sturdy and keep predators out, and you can raise a lot of birds in each pen. However, one of the drawbacks for us was the weight of the pen. Our boys were just 8 and 10 years old when we first started raising meat chickens. All of the pen moving was on my husband, we really wanted our children to be able to own the jobs around raising the chickens.
Another drawback of the first design was that when it was time to butcher, it was a messy and difficult job to get the chickens out of the pen. So, about two years ago our boys built these pens. They can hold about 30 chickens each, are easy to move, and you can stand up inside which makes it much easier to gather the chickens on butchering day.
Third Stop–Pigs!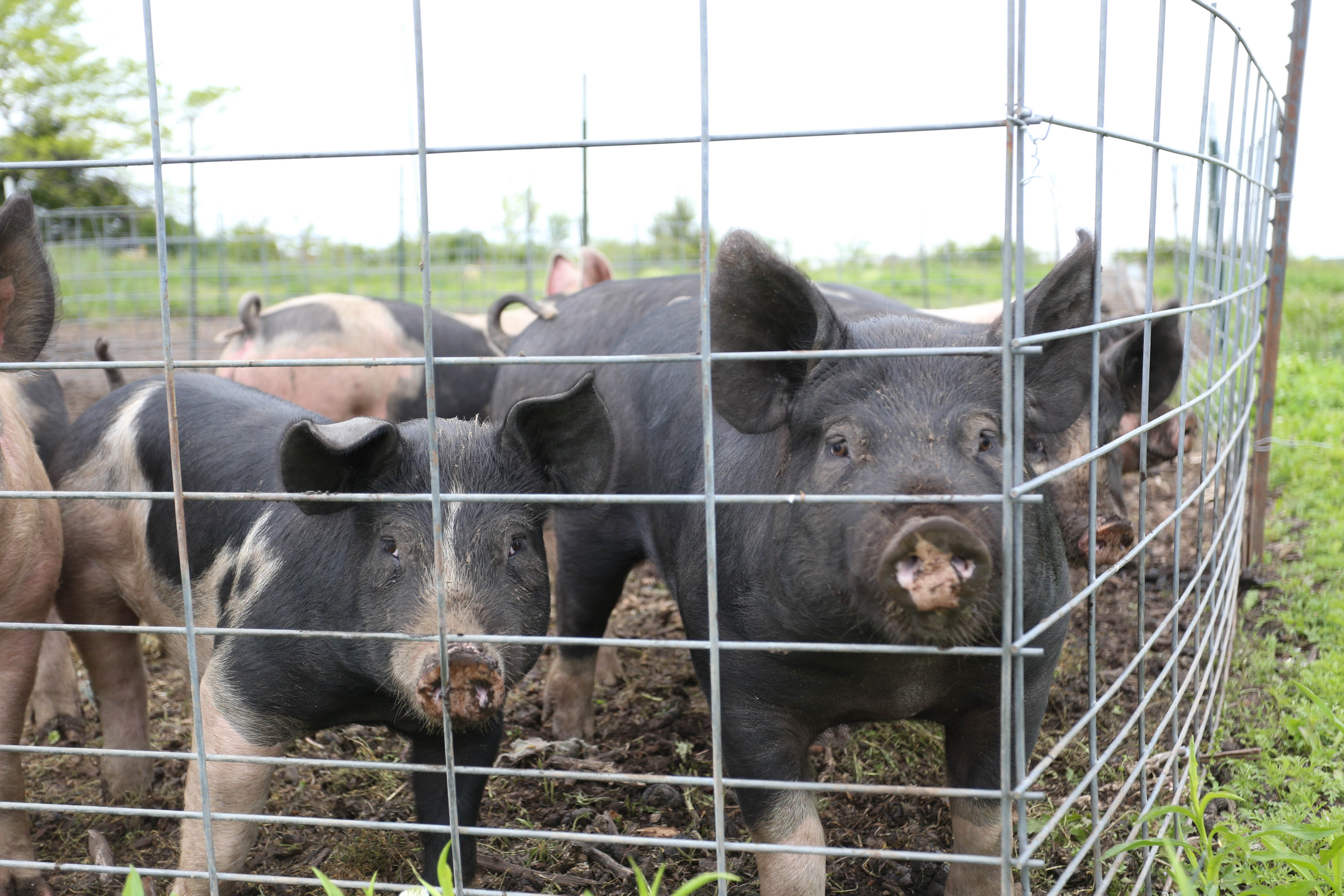 This is our third time raising pigs. They are a super fun addition to the farm. Overall, they are pretty easy to raise, and they are so enjoyable to watch. These pigs were already trained to hot wire when we bought them, however we weren't really set up for that. My husband has devised a rotational system for them. It is rather labor intensive to move them, but we don't worry about them getting out.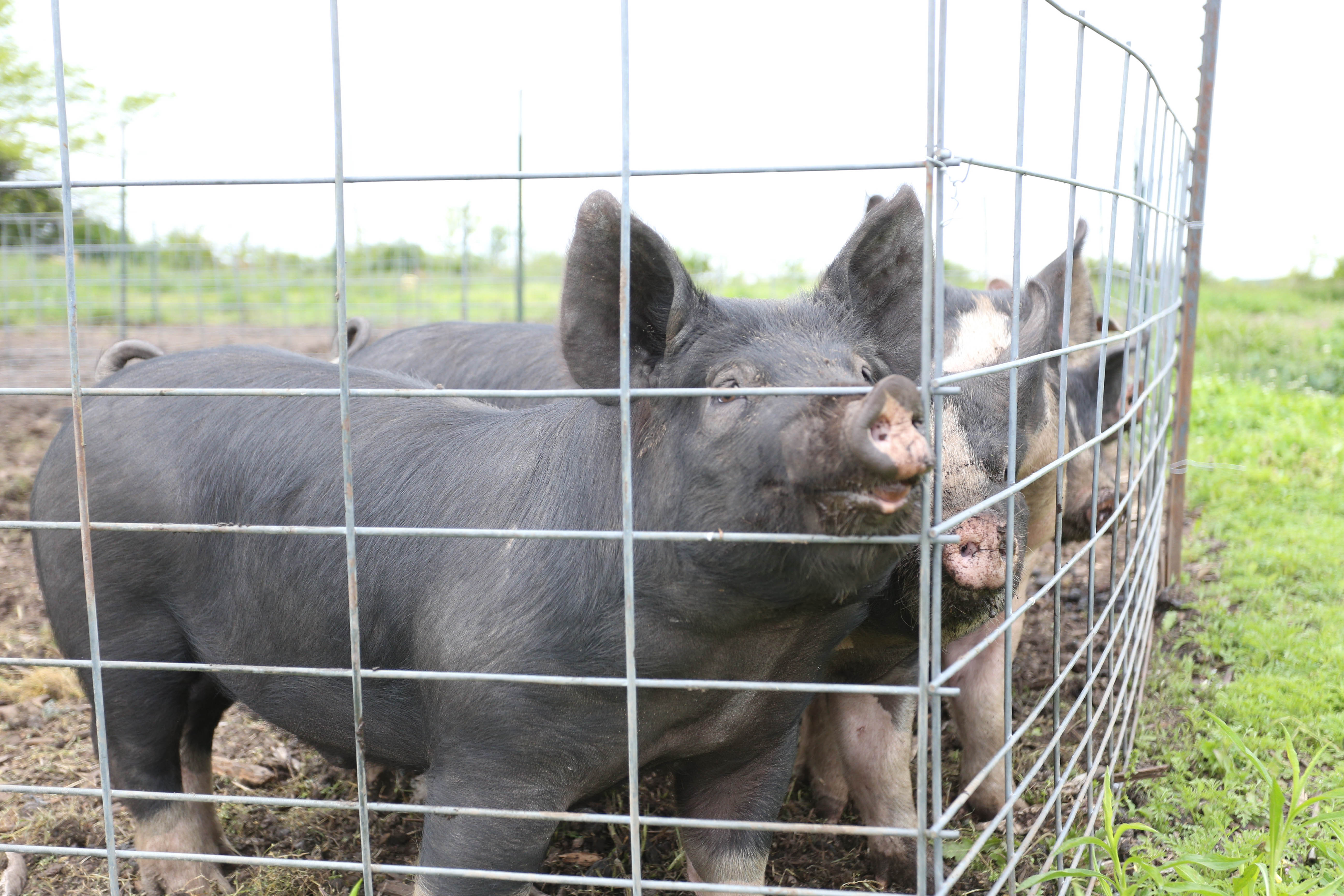 Ideally, pigs are raised on pasture, and they really love to have access to trees for the shade and for acorns! However, we don't have woods on our property, so we do the best we can to provide shade when they need it. This time they will be sent off to the processor before we get into the heat of the summer.
Next Up–Laying Hens+Roosters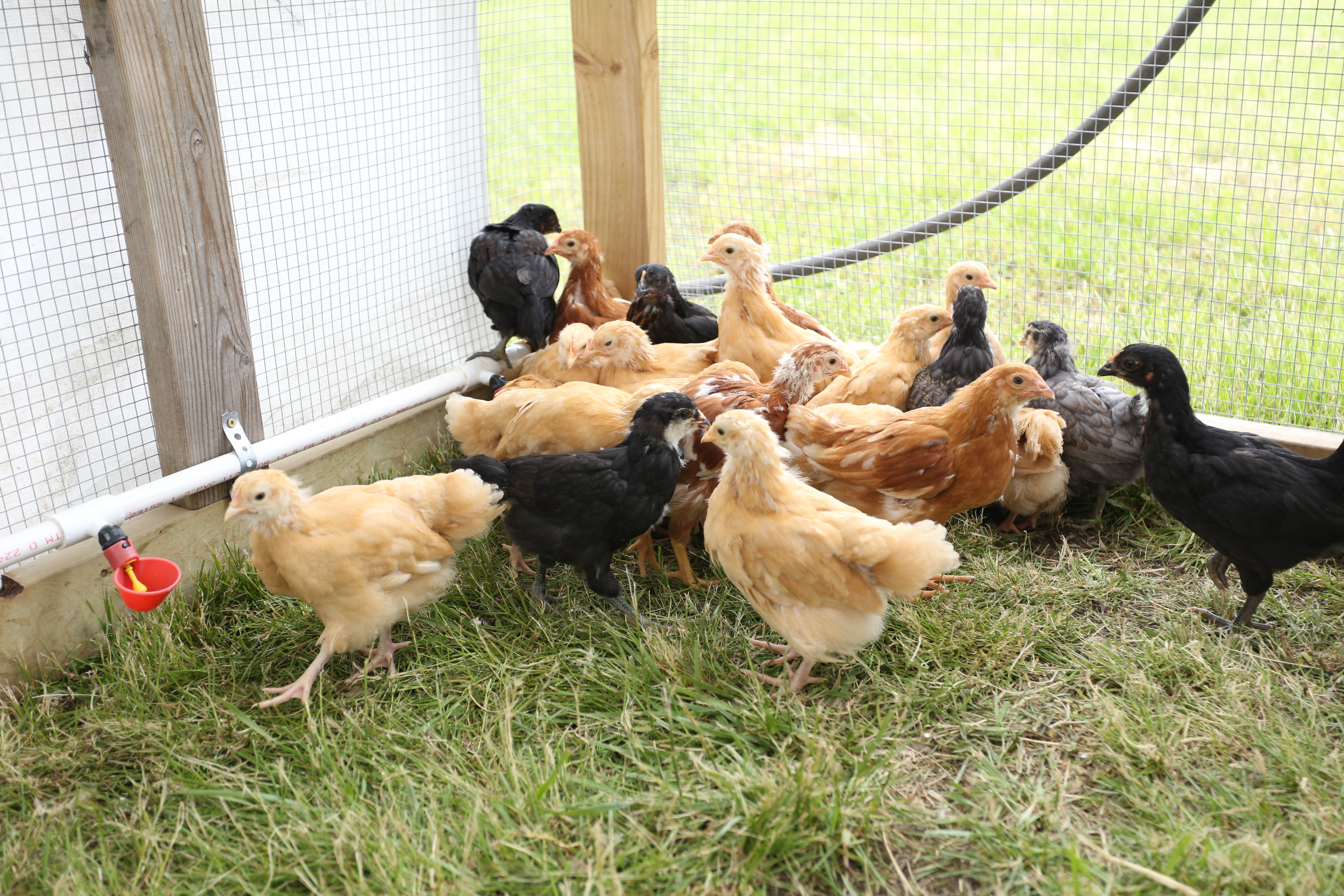 Our younger children are in charge of caring for our flock of laying hens, guineas and baby pullets. Pullets are young female chicks that are not yet old enough to lay eggs. This was the very first thing we added to our farm when we moved here.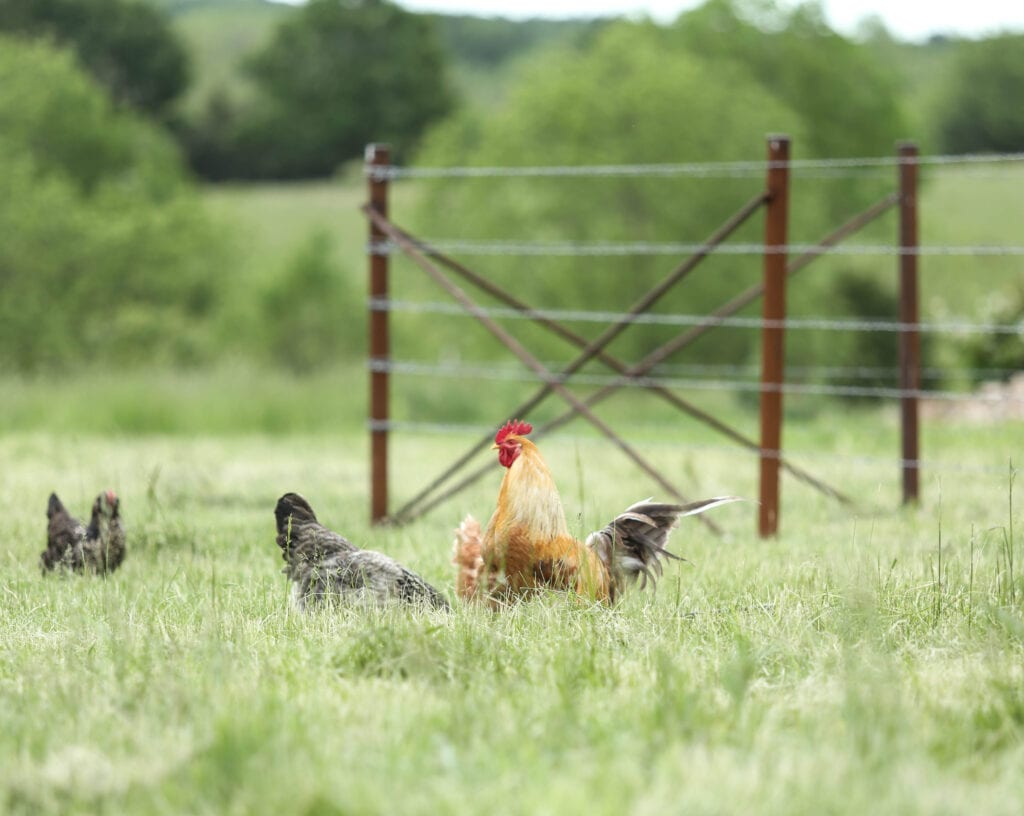 We have learned two very important lessons about raising hens that consistently lay eggs. This is revolutionary….are you ready? Feed and Water. That's it! When you have young children caring for animals, you quickly learn that they may be extremely excited to add animals to the farm. However, when the novelty wears off and caring for the animal becomes a chore…the excitement can wane. Shortcuts will be taken, they will reason that the chickens can easily find access to water in puddles and they can just eat bugs.
You as the parent will begin to notice that a bag of feed is lasting months instead of weeks. Then you will remark that your children sure are getting chores done quickly. Next, you will begin to wonder what has happened to all of your eggs!?! Chickens will not lay eggs if they don't have fresh water. So, if you notice a decrease in eggs…check their water supply, and of course remind your little caregivers of their responsibility!!
Another Stop on the Spring Farm Tour–Guineas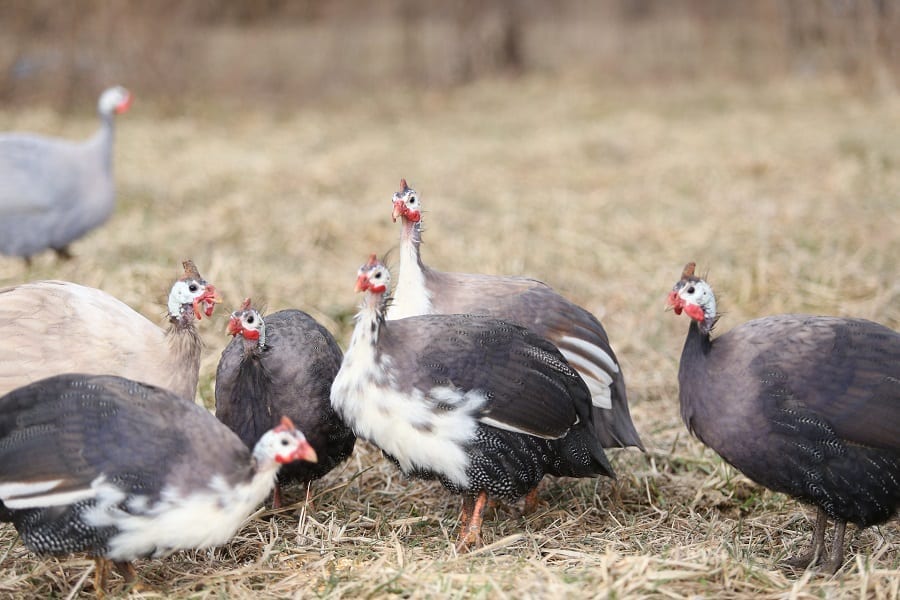 You can hear the guineas throughout most of the video. They are "gabucking" away in the background. They are odd creatures. We barely notice the noise they make anymore, however, visitors sometimes find them irritating! They are sort of like an untrainable watch dog! We sure enjoy them though, and they eat ticks!!
Last Stop–My Favorite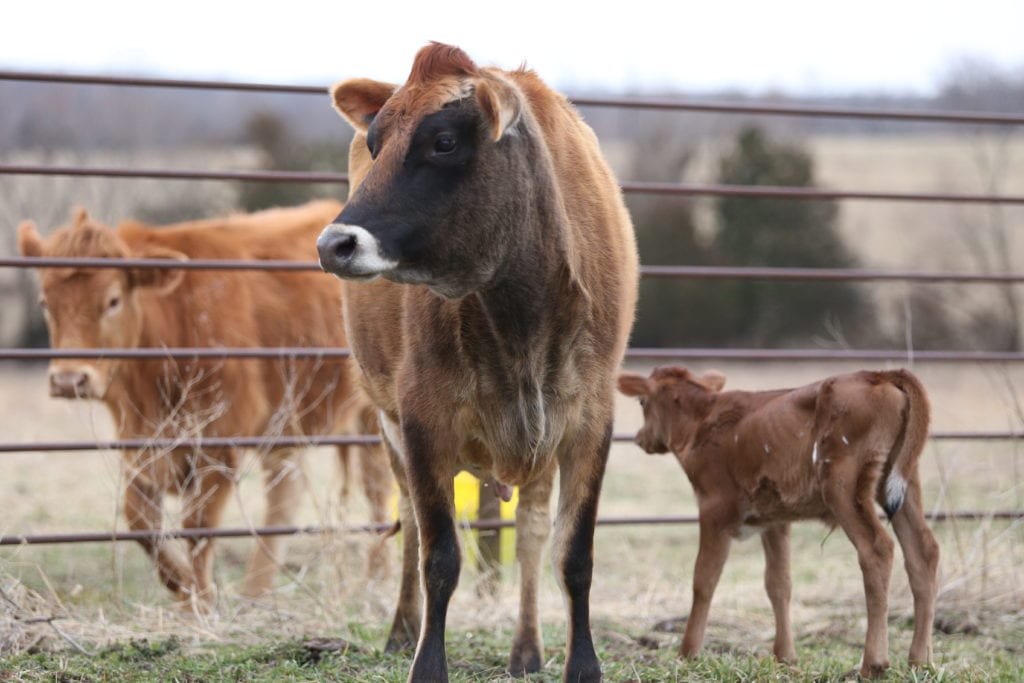 The milk cow. This is Penelope our beloved milk cow. We have had her for about two years now. She just had this sweet little heifer (girl) calf in March. She is really a pretty good cow, and she usually allows us to milk her without being locked in a stanchion. As you can see in the video, she can also be a bit ornery at times! A cow is a huge investment, so if you are thinking about getting one, you should read my milk cow posts here, here and here.
Thank you for joining me on this Spring Farm Tour
I hope you enjoyed the spring farm tour and maybe even learned something new! See you next time!
Also, there is an older farm tour here.
Video
Links for Items we use on the Farm