Welcome to Our Family! A Positive Home Birth Story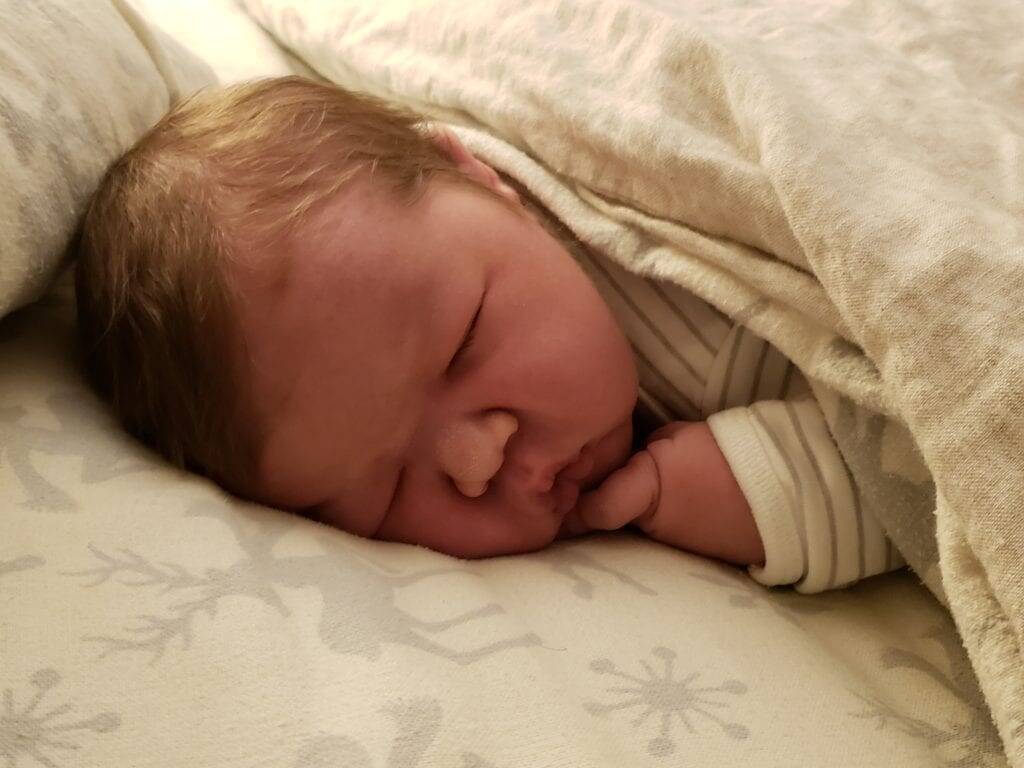 In this post, I share a fun announcement! I also share the positive home birth story, so if you don't enjoy reading that type of thing, you might skip this post!
Hey there everyone! I wanted to just pop in today and share that our sweet baby boy was born on Saturday morning!! We are so excited to share this news with you! If that is enough info for you, then thanks for stopping by! This is my second warning that I will be sharing my son's birth story, and if you don't like that type of thing, skip this post! I will have a craft project, a home school post and other interesting things in the next month, so come back for that!
A Sweet and Gentle Home Birth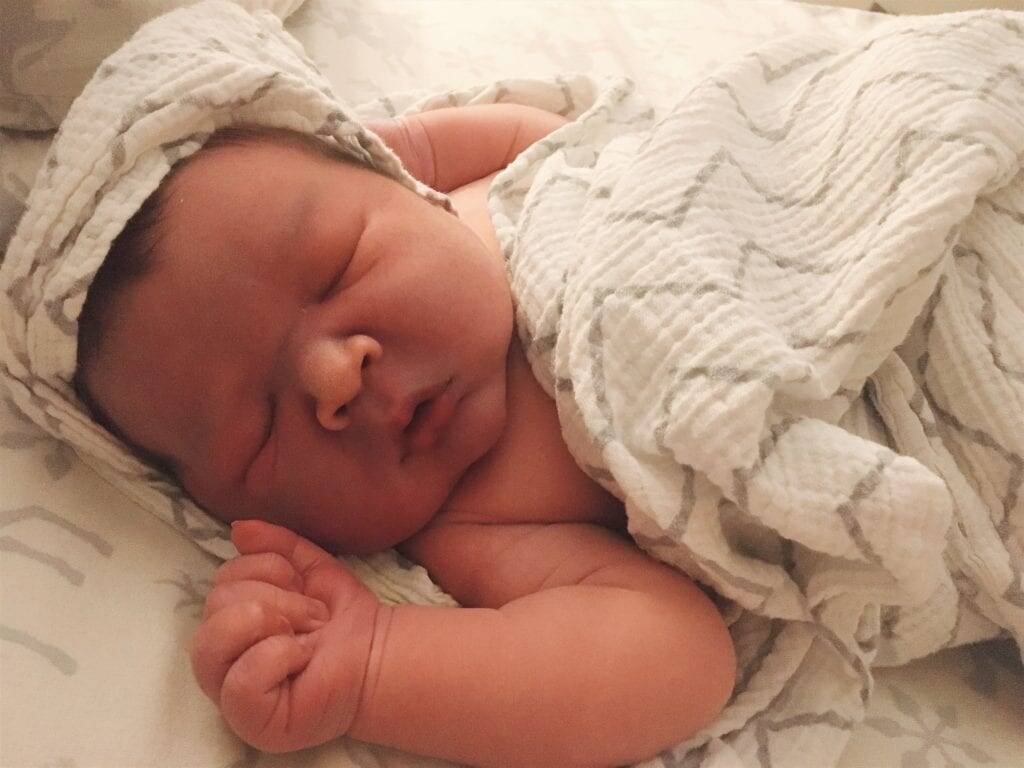 I have two posts that I've already nearly written on preparing for home birth and why we choose to home birth. I don't know if or when I will get those published. However, I thought I would share a bit of the story of this positive home birth.
I feel completely uncomfortable writing about my birth experience. I am not sure if people want to read all the details of another person's birth. Saying things like the "the head is out" seems pretty personal. However, I truly believe in the woman's body and its ability to give birth. I believe that if allowed, birth can be beautiful and gentle. In order to maybe encourage others who are thinking of going this route, I believe those of us with positive home births should share our experiences. I also believe that our bodies can do even more than we give them credit for. You will see that in my story.
To give you some background, I now have ten children. If that sounds crazy to you, just know it feels a little crazy to type it out as well. In this post, I share our philosophy on children. However, I don't really think about it that much to be honest. It is just our normal life and it really isn't chaos here all the time like you might think. Right now as I type this, the house is actually completely quiet, except for the sweet baby noises of the new one lying next to me.
Dealing with Fear
All of my children have been born naturally with a midwife. Nine of the ten have been born at home. I truly believe that home birth is a safe and beautiful option for birth. However, if I am totally honest with you, I fear birth. I tend to dread the time leading up to it. You would think the opposite would be true…I mean I've done this enough right? But I do, I struggle with fear.
This time, I spent weeks preparing my heart for birth. I started reading the book Hinds Feet on High Places again. I had read it several years ago and loved it. This time I read it slow and then re-read parts. The main character is called "Much Afraid" It is an allegory, similar to Pilgrims Progress, but a much easier read. If you struggle at all with fear, you would love and greatly benefit from reading this book!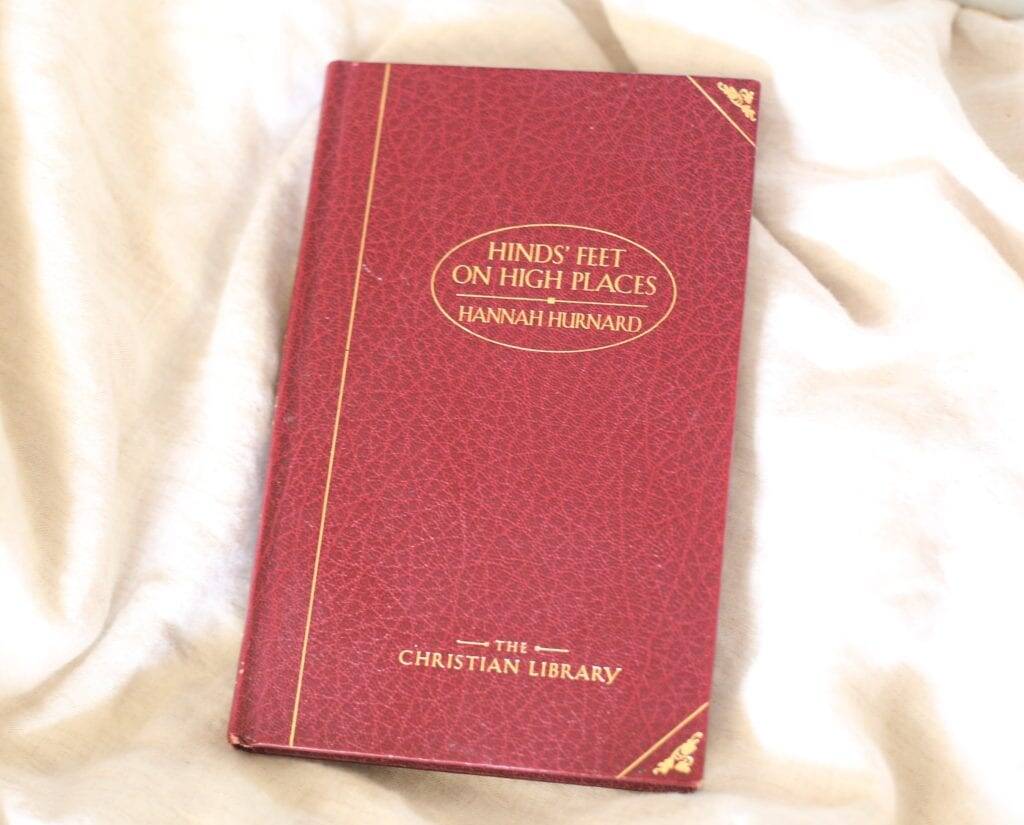 So, I went into this birth with the positive affirmation that I had done this before, that I could do this and that when I am weak, God is strong. I resolved that I would allow God to deliver me of this child. When I felt weak, I would cry out to him for help in full trust that he would bring it.
A Due Date Rethought
So, according to what my midwife calls the idiot wheel, I was due with this baby February 4th. However, my cycle had been a little wonky the month before. At my first exam, my midwife told me that she thought the date would be closer to Feb 14th. I should know by now to listen to this woman, she is nearly ALWAYS right. But, as the saying goes "Hope Springs Eternal" So I ignored her and went with Feb 4th. Never mind her 37 years of experience and her previous 6 births with me.
Of course, February 4th came and went. That's when I really started looking at the patterns of birth in my history and realized that most of my children are born around the middle of the month, and my due dates have always been around the 12th-15th. So, I changed my expectations and began to look to the 14th as my due date, rather than thinking "oh man I am so many days overdue" I did this to preserve sanity. As anyone who has gone past their "due date" knows, it is a mentally vulnerable place to be.
Valentines Day
So, Valentines day arrived. I had experienced a few contractions in the night, but nothing to really speak of. However, by evening time I was having some contractions that where not painful, but were getting my attention. My oldest boys had a basketball game, so my husband took them and I stayed home with the rest of the kiddos to watch Snow White.
I had some nice deep contractions throughout the evening, but nothing that seemed very regular. By the time we went to bed around 11:30 I was having contractions about 30 minutes apart. These were not painful, just deep ones that are different than braxton hicks.
I believe that there is a grace that comes with having lots of children. My last three labors have been very gentle. What I mean by that, is the early part of labor is not really painful at all. The contractions never get very bad and they never get really close together.
So, we went to bed and I dozed on and off for a few hours. My midwife lives about an hour and a half away. She has missed two of my births due to me not calling her soon enough. My husband is not crazy about playing midwife, although he does an amazing job! None of us wanted to put ourselves in that position on purpose. So, I decided to call her around 1:30 to let her know that I was having regular contractions. She was delighted that I called her and she got ready to come out.
Am I really in labor?
So, the midwife got here around 3:30 and not much had changed. I was having regular, mild contractions about 15 minutes apart. I was dozing on and off. She thought it best that I continued to rest and conserve energy rather than getting up and trying to get things moving. That seemed reasonable, so I continued to rest. I was feeling slightly discouraged and wondering, "Am I really in labor?"
Around 4:15, I had a stronger contraction and felt a pop. This was followed with a gush of fluid. My water had not broken, but things did pick up some after this. In the past, this has usually happened after I am in the water. My contractions had not really been bad enough to move to the water yet, so I hadn't. I usually wait until transition, when things are really intense before I move to the water.
I lay down again and had maybe two or three more intense contractions. After the last one, I told my husband that I felt a bit "pushy" This is my time to move to the water. So I moved over to the birth pool, by now the sun is up and it is around 7:00. I have had maybe 7 contractions that I felt like I needed to breathe through.
After three more intense contractions I began to push. This felt different than my births in the past. The pain of pushing was severe, rather than the usual feeling of bringing a bit of relief. I had been lying on my side in the pool, I moved up to my knees and the pressure was so intense that I felt the need to vomit. My midwife later told me this is the body's way of helping you out, the act of throwing up helps you to push the baby down some more.
Before I really started to push again, I quietly prayed to God to please show up, to please deliver me of this child. I begged Him for strength and to please help me. He gave me peace and calm, and the strength to go on.
I lay back down and gave another push, the baby's head was out! My midwife encouraged me to roll back over and get on my knees again, I feared this after throwing up and initially refused. She promised me that it would go much quicker if I would at least try. This time I believed her and her 37 years of experience and did what she said. I moved to my knees and with another push, the baby was out!
We lifted him up to my chest, and I thought…"Man I must be weak! This baby feels heavy!" It's so funny after the baby is born, because I never think to look if it's a boy or a girl. I am always just so happy that he or she is out and that they are fine, that I forget to look. So my midwife said, do you want to peek and see what you've got? We looked to see that the baby was a boy and we were so happy! Five boys and Five girls! My husband and I exchanged Happy tears and looks of love. What an incredible and intimate experience to bring a person into the world!
A Big Surprise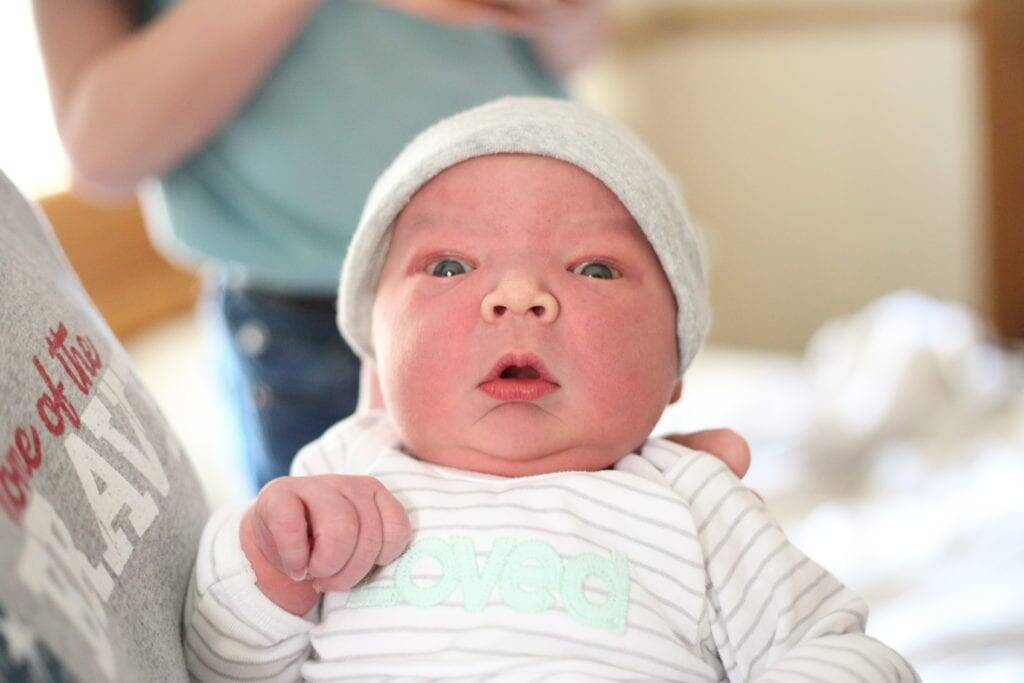 As I looked down at him, I thought, "Man he's a chunk." However, after my husband helped me adjust him a bit, he and the midwife both had a look on their face that said, "This is more than a chunky baby!" We talked a bit as we waited on the placenta. She joked that she hoped he didn't top her scale as it only goes to 12 pounds. My husband looked like he agreed!! What? No way, he's not that big….is he? They both just had this crazy look on their faces!
After delivering the placenta, I moved back to the bed and snuggled down to nurse the little man. We called the kids in to meet him and to see him get weighed. My midwife is a small lady, so she asked Ben to do the honors. They use a fish scale. He pulled it up very high and we all waited for the announcement…he did in fact max out the scale…12 pounds!!!
HOW ON EARTH???
I know what you are thinking. She must have had gestational diabetes. That is exactly what I would have thought if someone told me they had a huge baby like that. But guess what? I didn't. I never had any glucose in my urine. We did regular pee tests and I never once had any indication of any issues with glucose. I am not overweight, nor do I have high blood pressure.
About two years ago, I cut way back on sugar, I also don't eat a ton of carbohydrates. My diet is really pretty clean, especially when I am pregnant. I do lots of things wrong in life, but when it comes to caring for my health, I do a pretty good job.
The midwife also does a thorough exam of the placenta after birth. My children got the best home school science lesson of the year with that. It truly is fascinating! Anyway, if a woman has an issue with sugar, it will show up in the placenta. There will be white calcified areas on it. Mine looked perfect.
For a Testimony perhaps?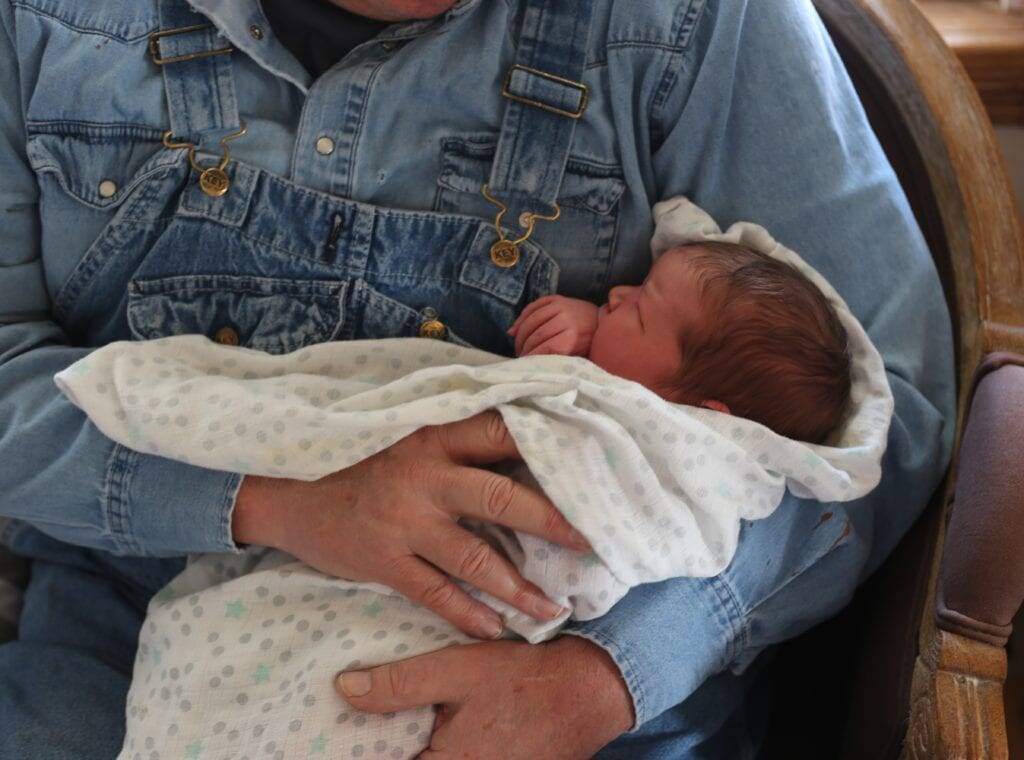 So, why on earth would I have a giant baby? The answer is, I just don't know. After examining him, the midwife says he looks nothing like a baby that is grown on sugar. A baby that is too large from gestational diabetes is typically fat and squishy. This little man is just big. Now, he does have chubby cheeks and arms, but overall his structure is just big. His chest is like a barrel and his neck is thick. He is extremely strong. Like–he lifted his head and was searching for the breast before we were even out of the water! Of course, genetics plays a role. Ben and I both have some large men on both sides of our family.
For a reference, I always have fairly large babies. The average is about 9.5 pounds. My largest prior to this was 10 lbs 6 oz. Both of our moms have had 10-11 lb babies. My husband's brothers have all produced fairly large babies as well. So of course there is again, genetics.
Since I see this time as a spiritual journey as well, maybe God was showing me that I can do what seems impossible with him. With a mild labor and three pushes I gave birth at home, unmedicated to a 12 pound baby. Am I superwoman…HECK NO! I'm a fearful little whiner. I truly believe that God was with me and proved Himself faithful to someone who at times has little faith and much fear. Thank you God!
Choosing His Name
Much to the dismay of some family members, we didn't settle on a name right away. It has taken several days. The boy name we had picked out was Phineas, but after he was born, we just didn't feel the name fit him. He's a big guy and we felt he needed a stronger name. We wanted to try a few names out and really think about it first. We played around with the names Silas and Gideon, and neither seemed to really fit. I know we are contrary to American culture in every way. We don't first find out the sex and have the baby named before birth…so sue us! Also, we wanted the name to mean something special.
We finally settled on Ezekiel, which means "God strengthens." That seems very appropriate. His middle name is James.
Recovery has been good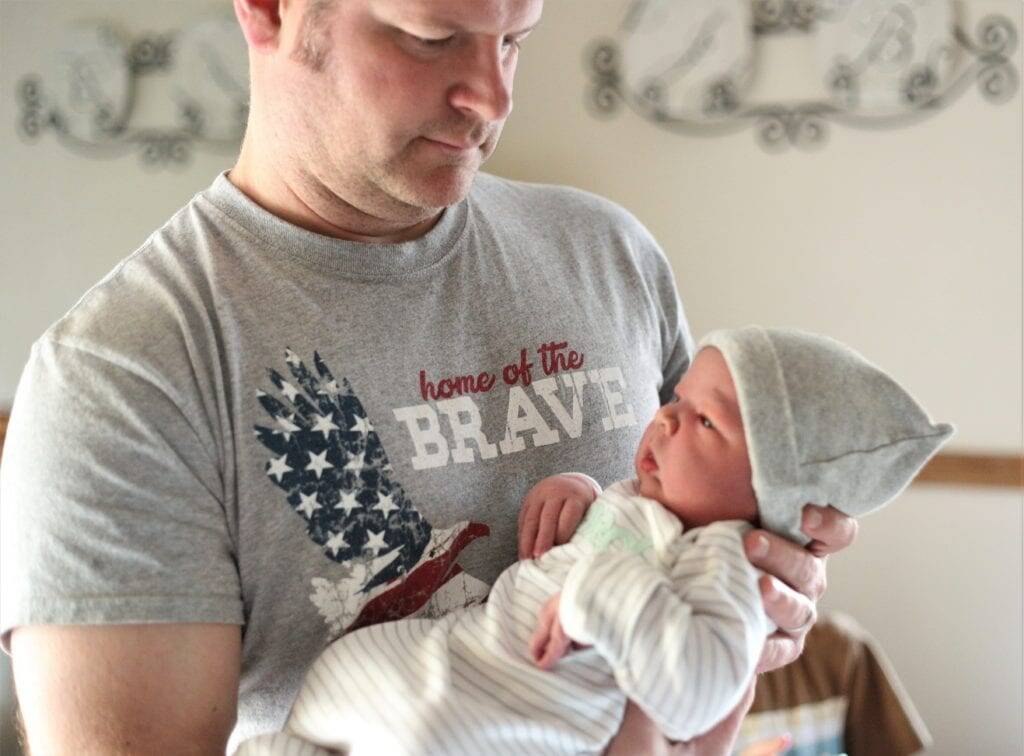 I am writing this on Monday. I have felt so good. It is truly remarkable. Now, my husband is amazing and meets my every need. He is home this week taking care of everything and my mom has brought meals. I also have older children that are helpful. So, I have done nothing but rest.
Ezekiel is so content. He's an excellent nurser and overall just as sweet as he can be. He is maxing out the size 1 diapers we bought and sticking out the bottom of his gowns, (he's 23″ long) but that's ok! He is precious!
Thank you for Stopping by!