DIY Cone Christmas Trees–Three Ways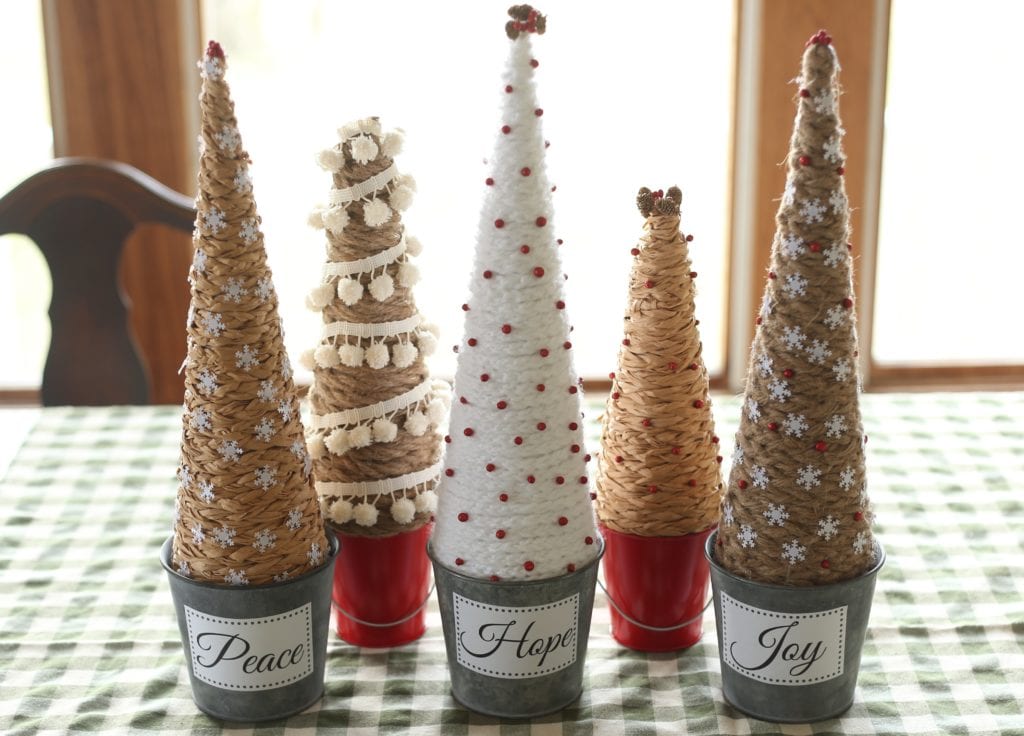 DIY Cone Christmas trees to add to your Christmas farmhouse decor. Once you start you will realize that there are many different ways to personalize these to fit your own taste! So, let's make some handmade cone Christmas trees!
This post contains affiliate links
Slightly Obsessed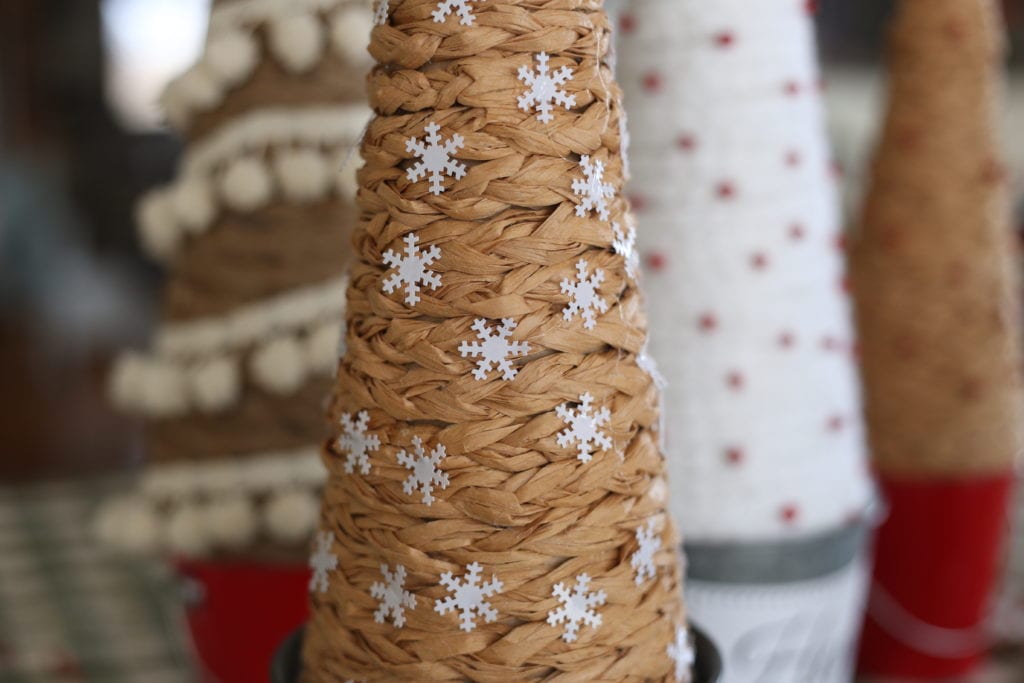 So, I am sort of obsessed with natural textures. I am always drawn to baskets, I think because of the texture. Wicker, raffia, jute, linen, you name it, I love it. Add some twisting or braiding for interest, and I think it's just about perfect!
After making the cornucopia, I immediately started thinking about what I could do for Christmas. I was thinking about making a cone shape for a tree from chicken wire like I did for the cornucopia. Then I came to my senses when I was in Hobby Lobby and saw how inexpensive the cardboard or foam ones were. So, handmade trees it is!
Pick Your Materials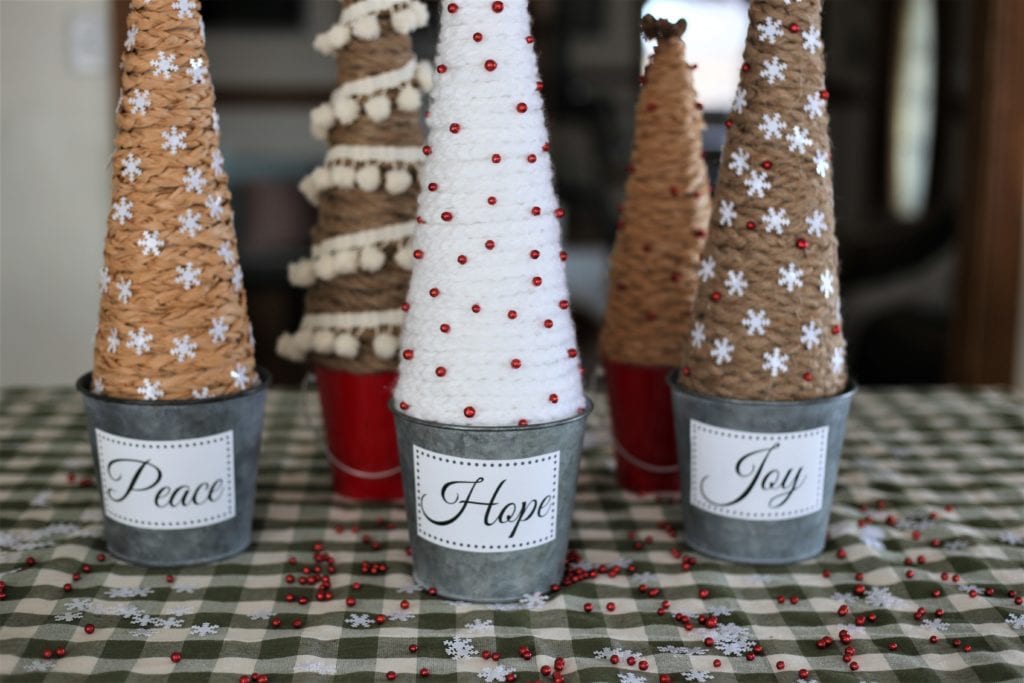 For my trees, I picked raffia…I love the way it looks braided. I also chose some jute twine and some white yarn. The raffia was purchased here, it is a big roll and you will certainly have some left for other projects.
Secondly I chose a thick jute twine. I bought mine at Hobby Lobby with a 40% off coupon. This seems to be the closest product on Amazon, also at a good price. Again this is something that has lots of uses and is handy to have around. You won't need to use the whole roll for this project.
Lastly, I chose yarn; I just chose an inexpensive, thick, acrylic yarn from Walmart. I can crochet scarves and simple things, nothing that requires much skill. The only skill this requires, is being able to crochet a chain. It really gives the same look as braiding, but is much simpler than braiding yards of yarn! This yarn is the exact one I used.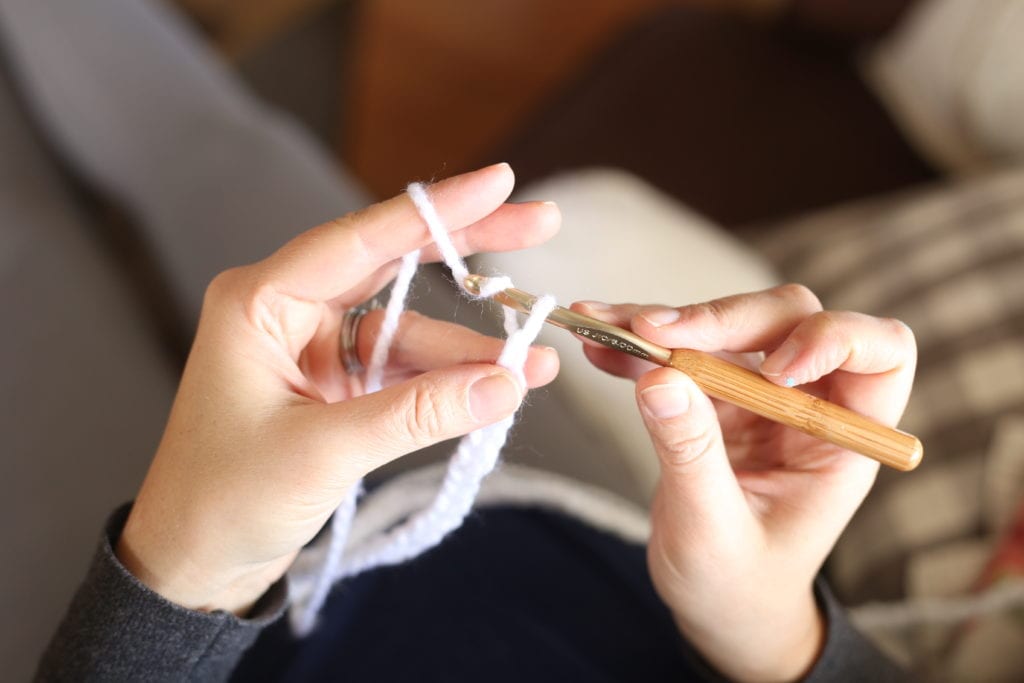 Choose Some Embellishments
For tree decorations, I chose simple, inexpensive items that would go with the neutral palette. I also like a pop of red for Christmas! These little items were all purchased at Hobby Lobby. They cost very little, and were found in one of their Christmas Sections.
A Bucket or Pot
You also may want a bucket or pot to put your tree in, although you certainly don't have to have one. These cardboard trees stand on their own. I had some little buckets that I had purchased at one of our local Surplus stores, I think I paid two dollars for 12 of them. The small ones had bunnies on them and I just spray painted them red. Here is another project that I used the little buckets for.
Start Preparing Your Materials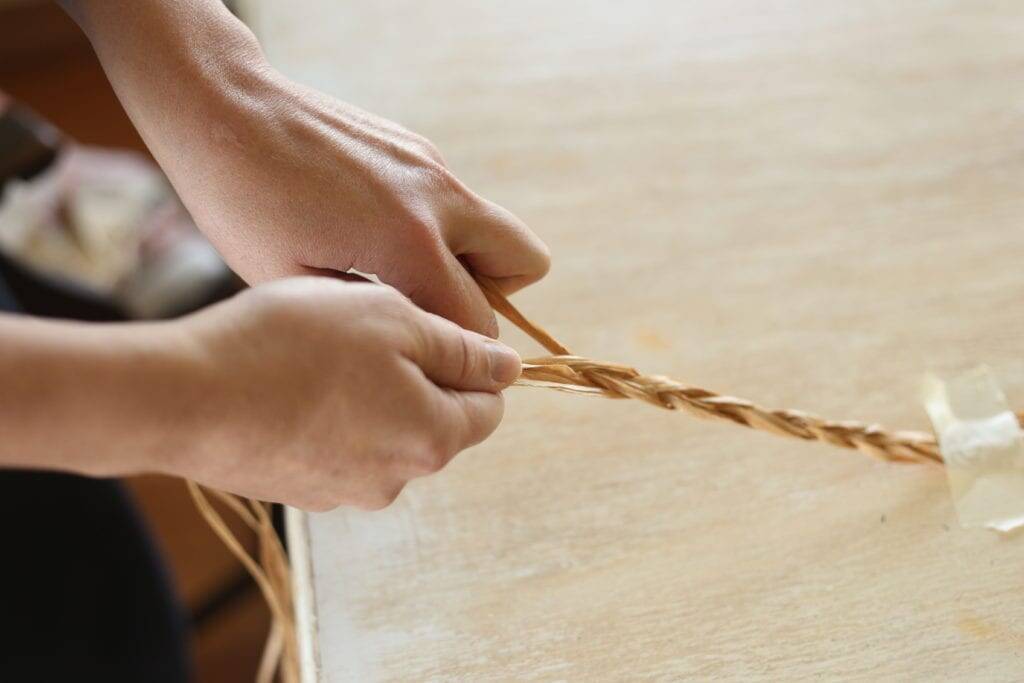 For the braided raffia, I used four strands of raffia for each strand. Cutting the raffia into manageable lengths makes it easier to work with. Anything longer than about 42 inches wants to get tangled up.
For the braided jute, I used only one strand of twine for each braid strand. You could also just twist the twine and get a pretty effect. Again, find a length that is easy for you to work with.
For the yarn. I crocheted a chain that was about 325 inches give or take. I just kept checking to see if it was long enough as I was going. Also, I did this two layers thick. After one layer of chain, I thought it needed to be thicker.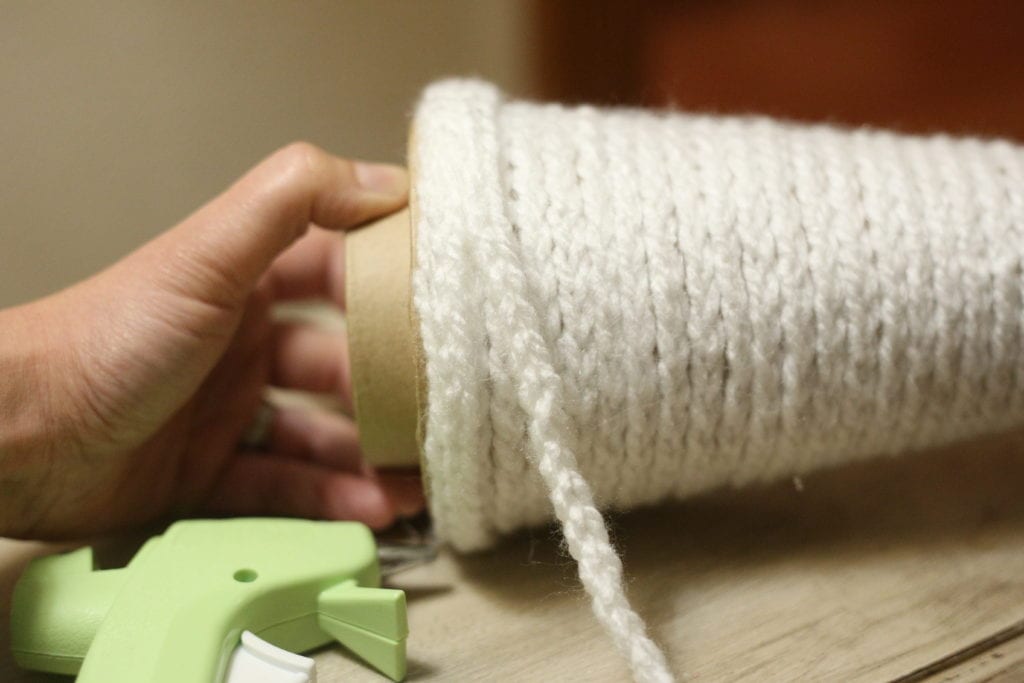 Now, Just Wrap and Glue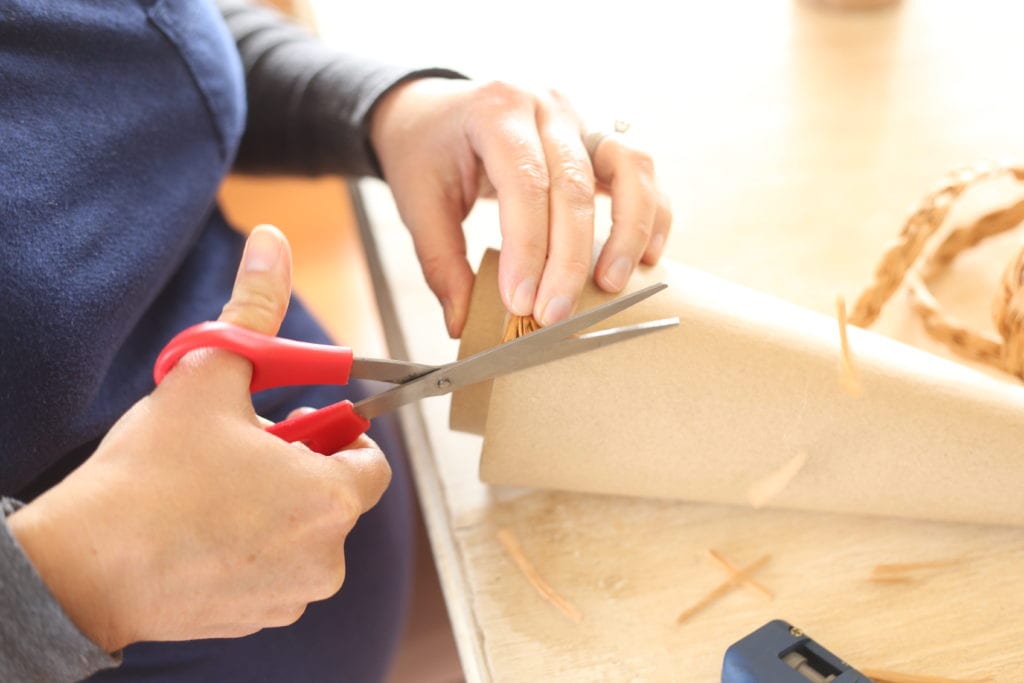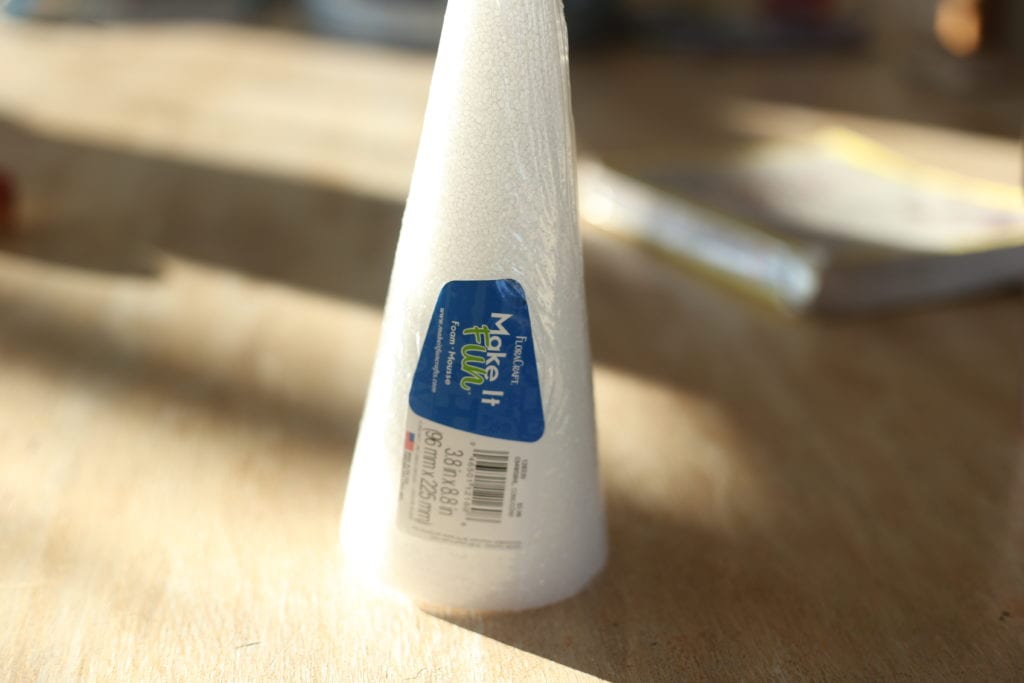 Next, just begin wrapping and gluing the materials around your cone shape. I used cardboard cone trees and foam cones. Sorry, that is the best picture I got of the cardboard cone before I started. I used hot glue as it is just so easy to work with. It dries quickly, and you really can't mess it up. If you have any strings left, just take the hairdryer to the project and they will melt away.
Since you will be wrapping smaller lengths of the raffia and twine; you will find it necessary to overlap to cover the ends. This is quite simple and you will be able to hide them easily.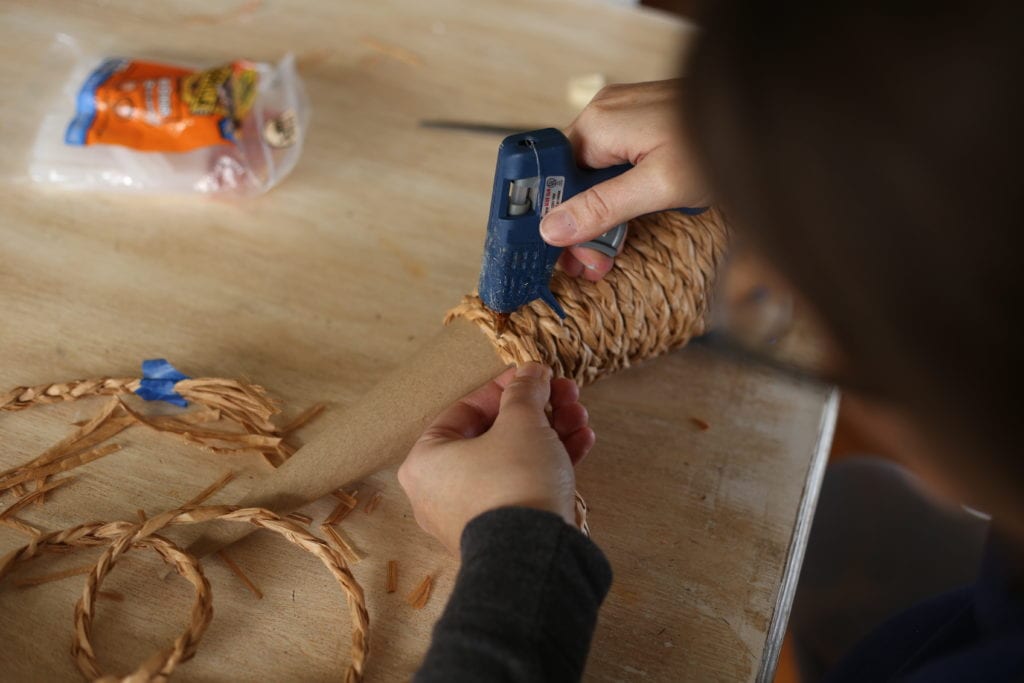 Embellish if You Like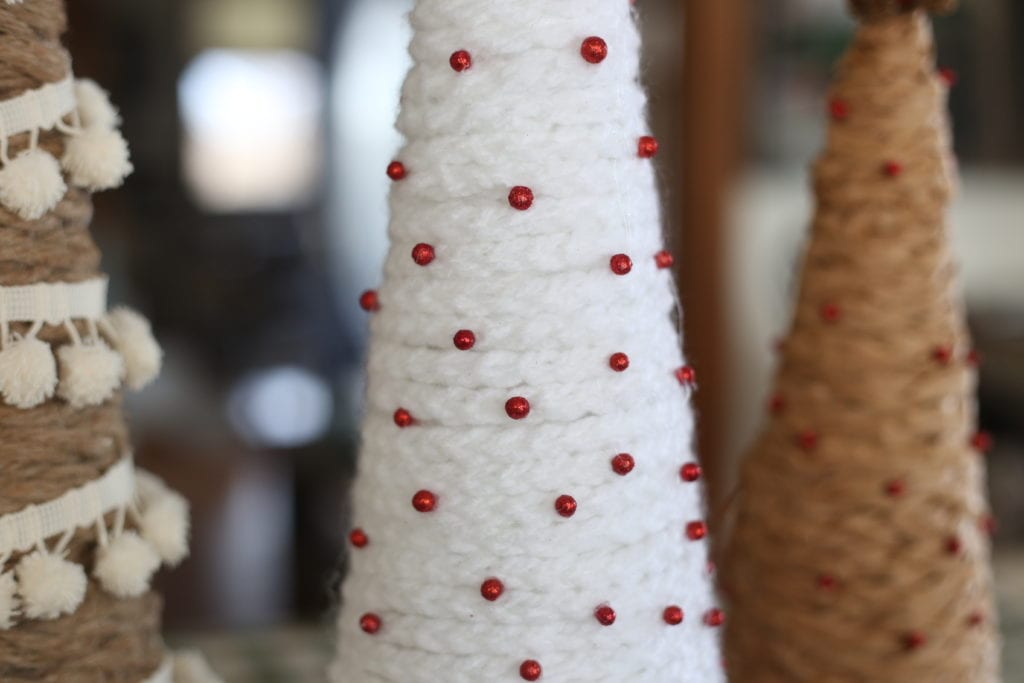 Lastly, you could leave the trees natural, or you could decorate them. Again, just use hot glue to attach little snowflakes or balls, bells, pom-poms or tiny pine cones. Have fun with it!
Here's a Video to Show you How I Made These Handmade Trees
Enjoy Your Cone Christmas Trees!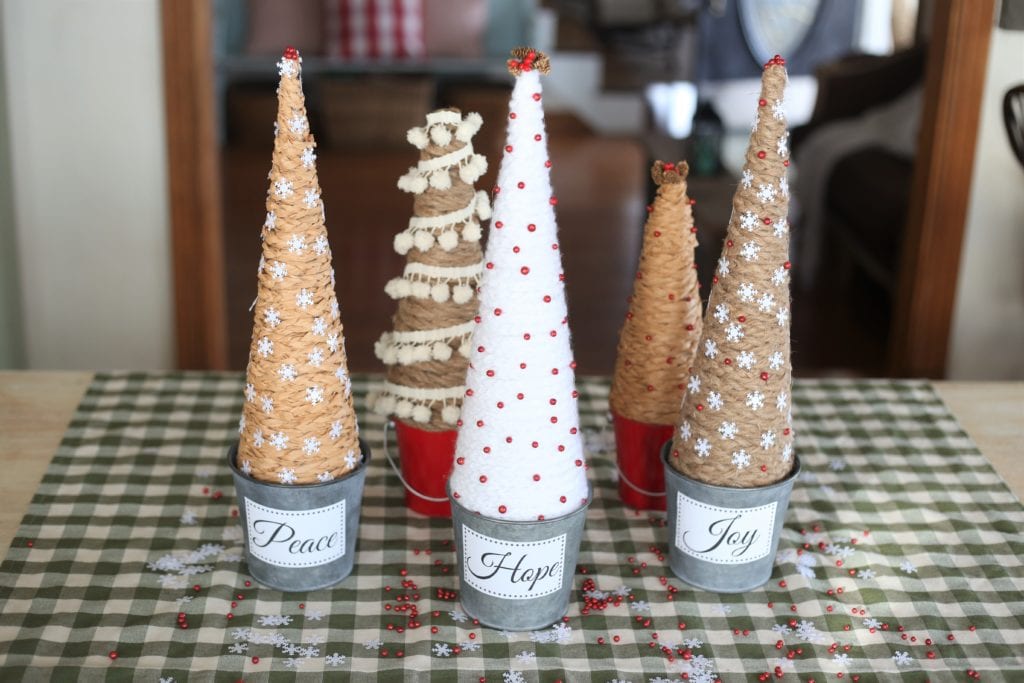 Now, enjoy decorating your house with something you made yourself for very little money! These should handmade trees should last for years and years if stored well.
Free Printable Labels in my Library
To access these cute Peace, Hope, and Joy labels, click on my Printable Library and enter the password. Not a subscriber? Just subscribe to receive my e-mail updates and you will receive the password!
Pin for Later!