Printable Herb Labels–A Last Minute Gift Idea
In this post, I show you how to make a thoughtful and easy Mother's day or teacher's gift. I also give you some free printable herb labels, so you can easily make a quick last minute gift for a friend or for your mom.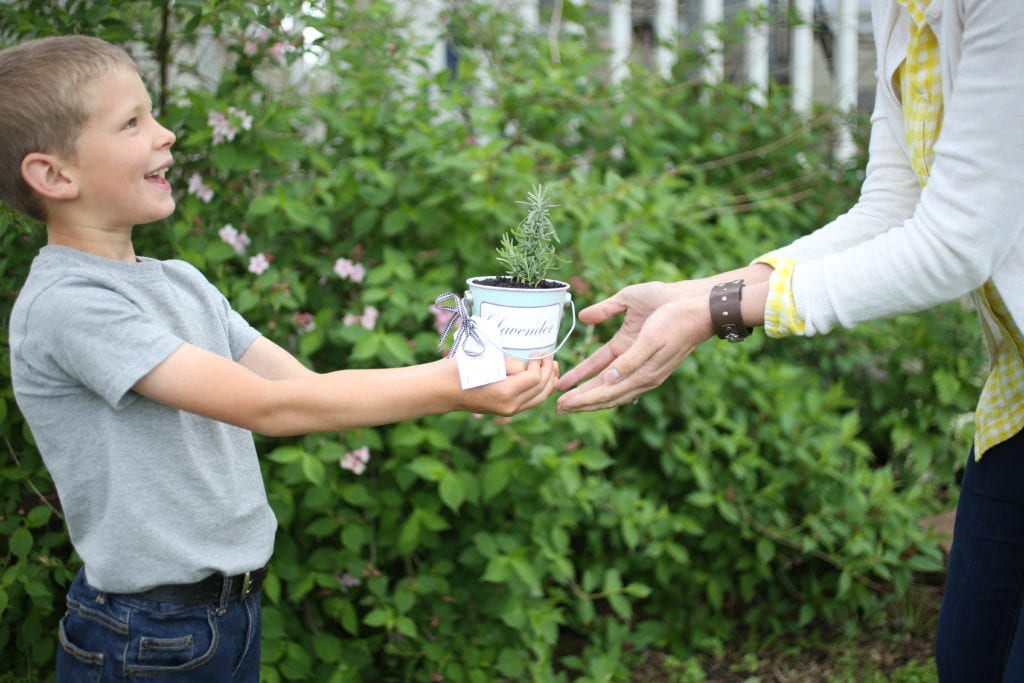 Gather a few supplies
This is as easy as you want it to be. Herb plants can be found just about anywhere. Lowes even has a nice selection of organic plants. Get a good organic potting mix and a little container. If you want to use the labels, terracotta is probably not your best choice, as the pot is porous and gets moist when you water the plant. If you painted the outside, then the label would work on terracotta.
The containers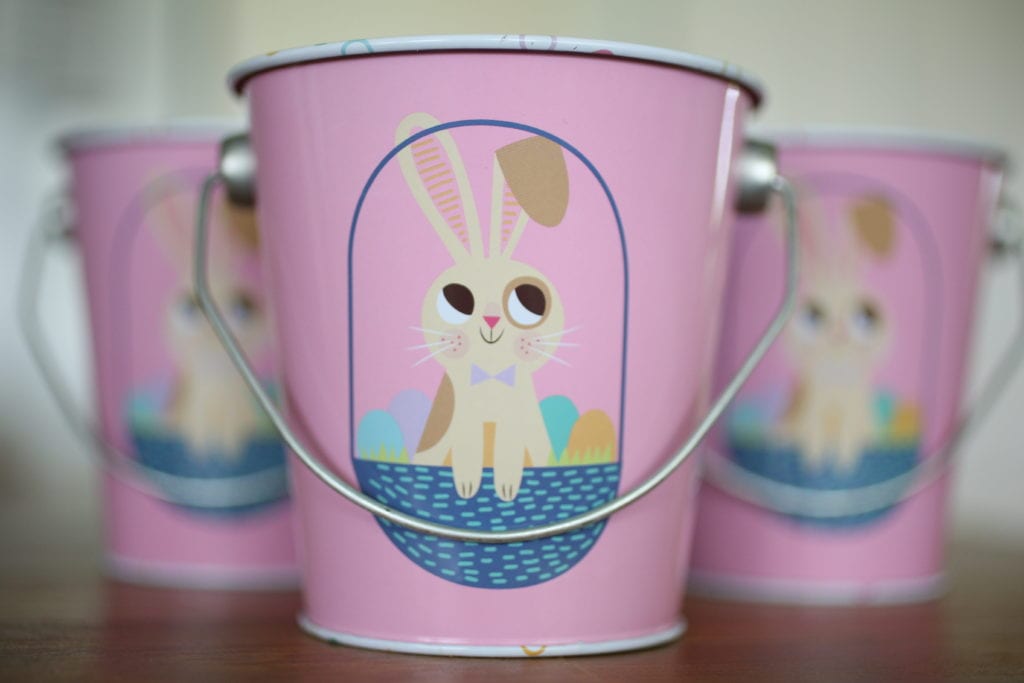 I found these little buckets at one of the surplus stores near me. They were six for a dollar! I bought all that they had. They had little bunnies on them, but that was an easy fix with some spray paint. Hobby lobby has a big selection of little galvanized containers.
You could use anything though. If you want to keep it super inexpensive, you can even take a tin can and decorate that. Pretty contact paper, or spray paint could turn some cans into a cute collection of matching containers.
Make sure you have a drainage hole–use a drill, or hammer a nail through the bottom. For containers like these that don't have a tray underneath, I place them on a little yogurt lid or a decorative tray. A paper towel would work as well.
Plant your herbs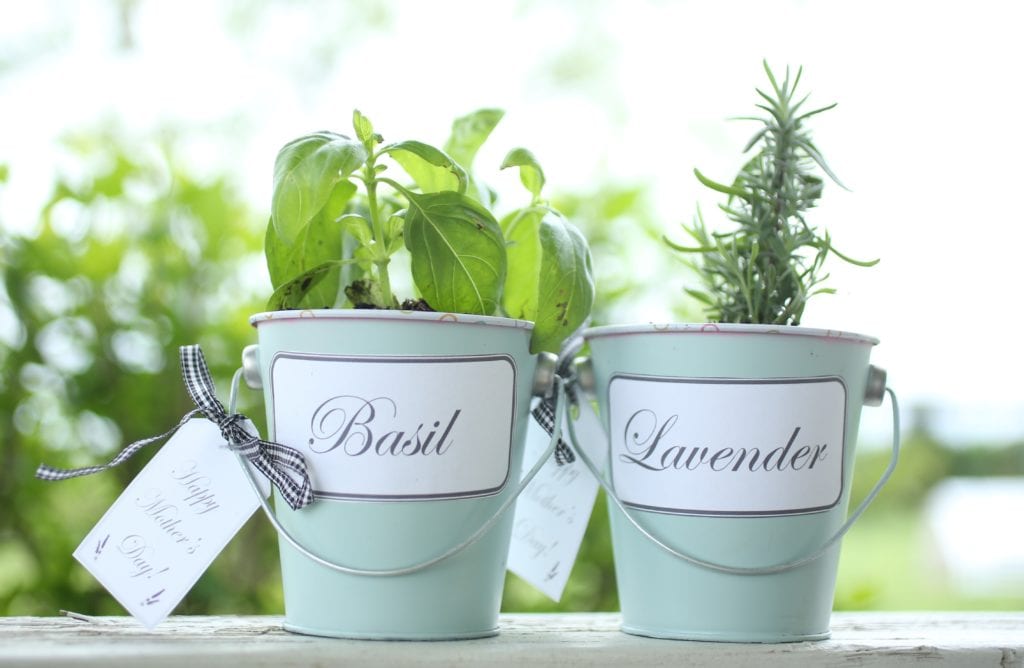 If you have lots of time, you could start the plants from seed. However, if you have really good intentions but maybe don't always follow through in time, (like me) just pick up some plants and pop them in the pot.
If you are brand new to planting, I just did a post on planting lavender in a container. You can read that here. Those instructions are detailed with pictures.
The labels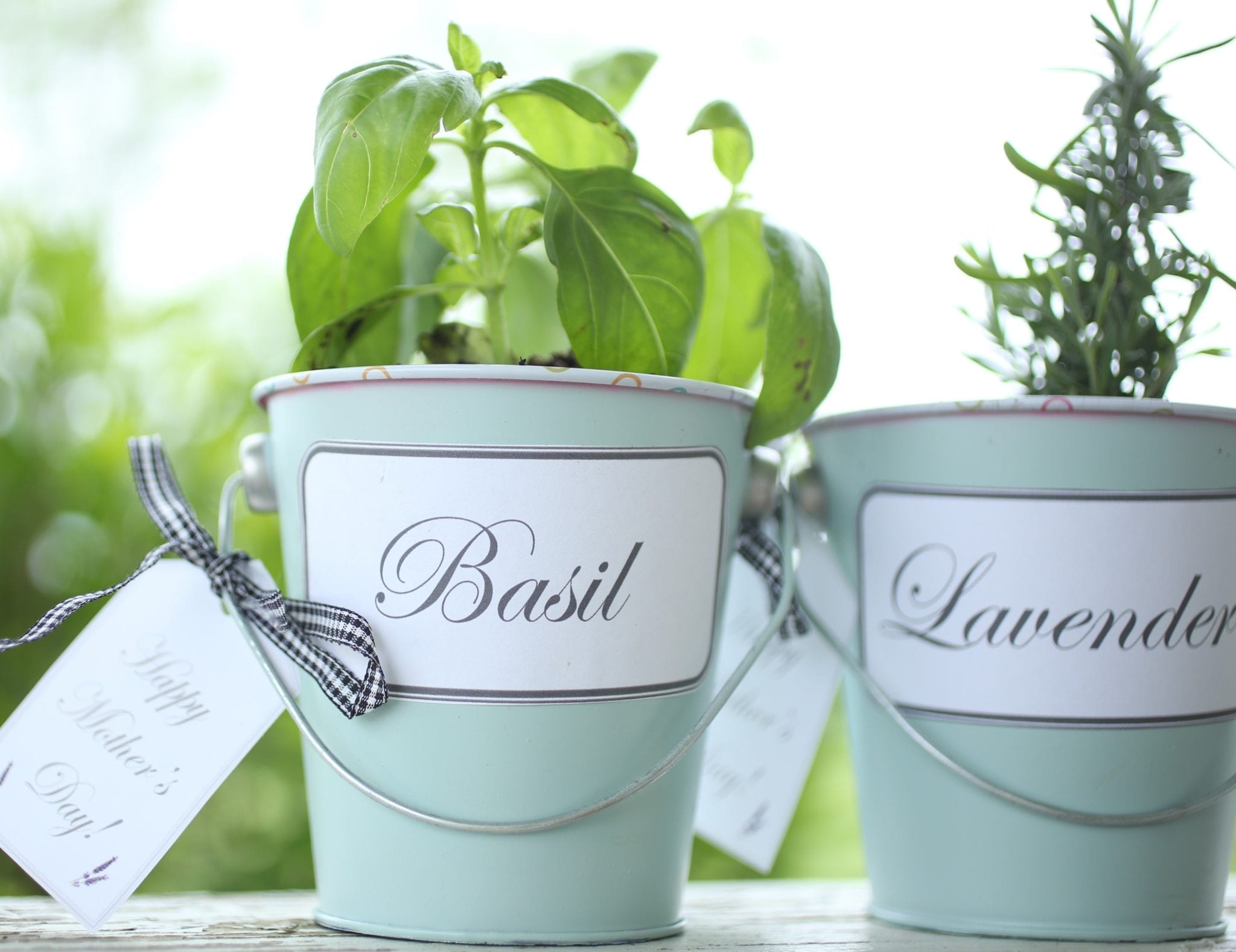 Here are the labels for you. I hope you enjoy them. Printing on waterproof labels would be ideal, but if you don't have those, just take a bit of packing tape and "laminate" over your label. I print all of my labels on full sheet adhesive paper. Then I just cut them out.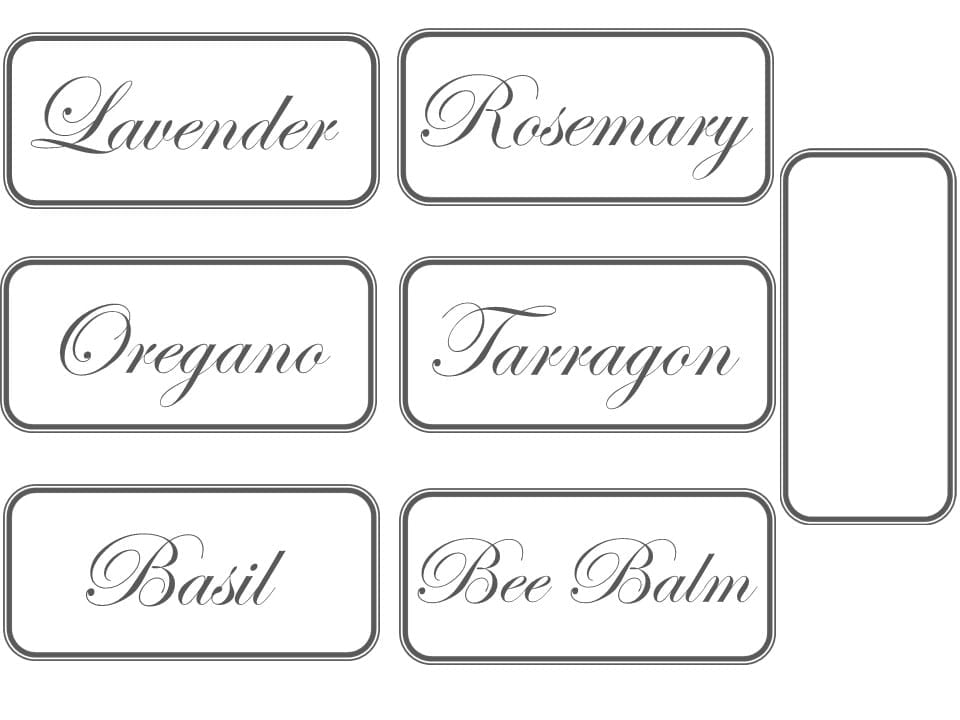 These coordinating Mother's Day tags are free for my subscribers–they can be found in my printable library.
If you are not already a subscriber, just sign up here and get the password for my printable library. There you will find all sorts of cute printable labels and lists. My thank you for following along here at the farmhouse.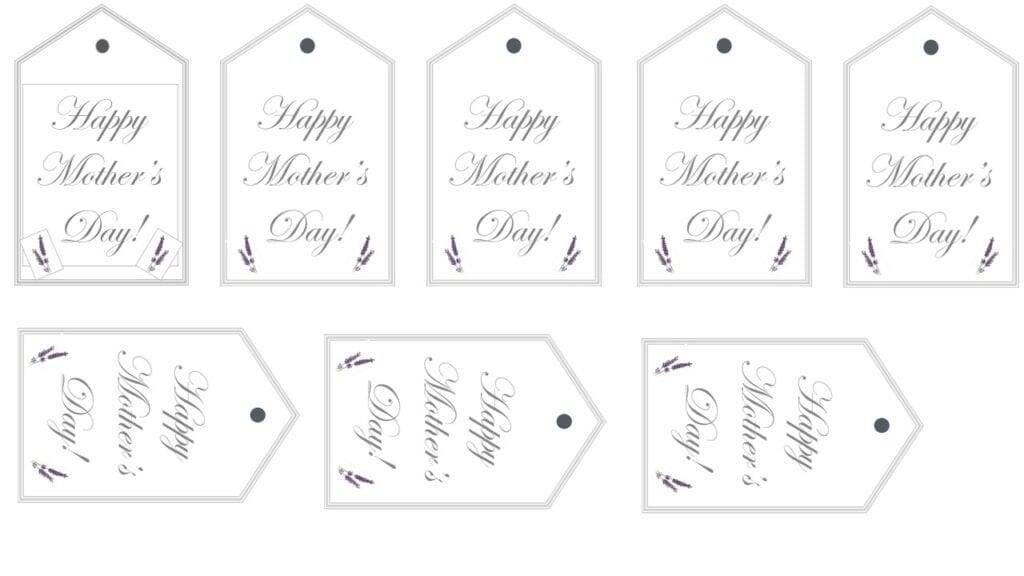 Labels and containers
Pin for later!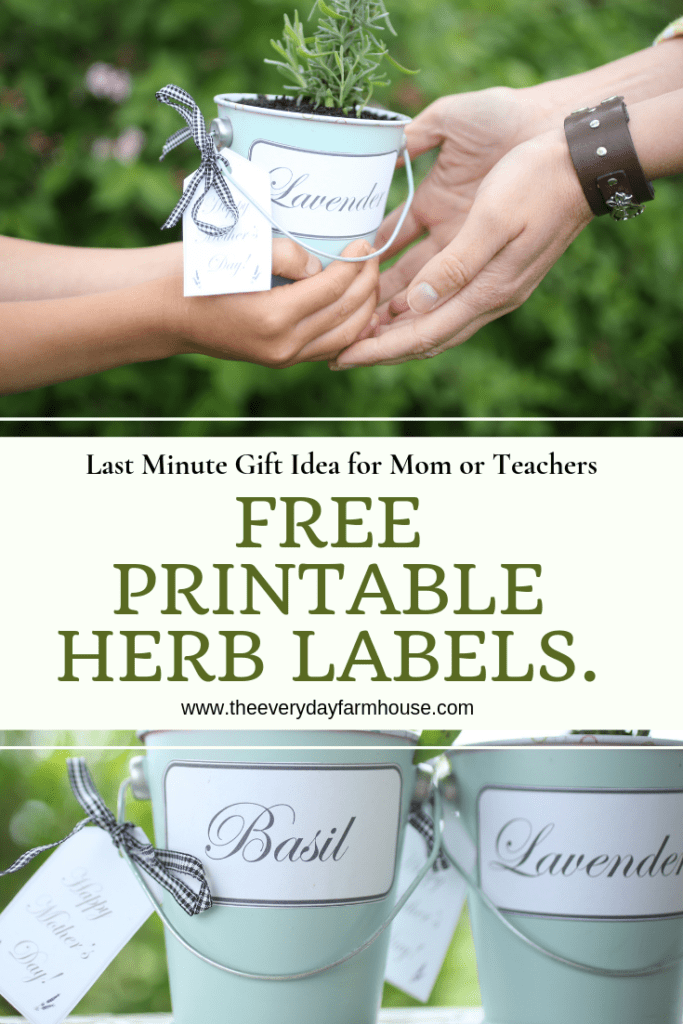 Thanks for stopping by!