Super Easy Ten Minute Twist Headband
This super easy ten-minute twist headband is a project for any beginner seamstress. These are quick to make and so useful!
This post contains affiliate links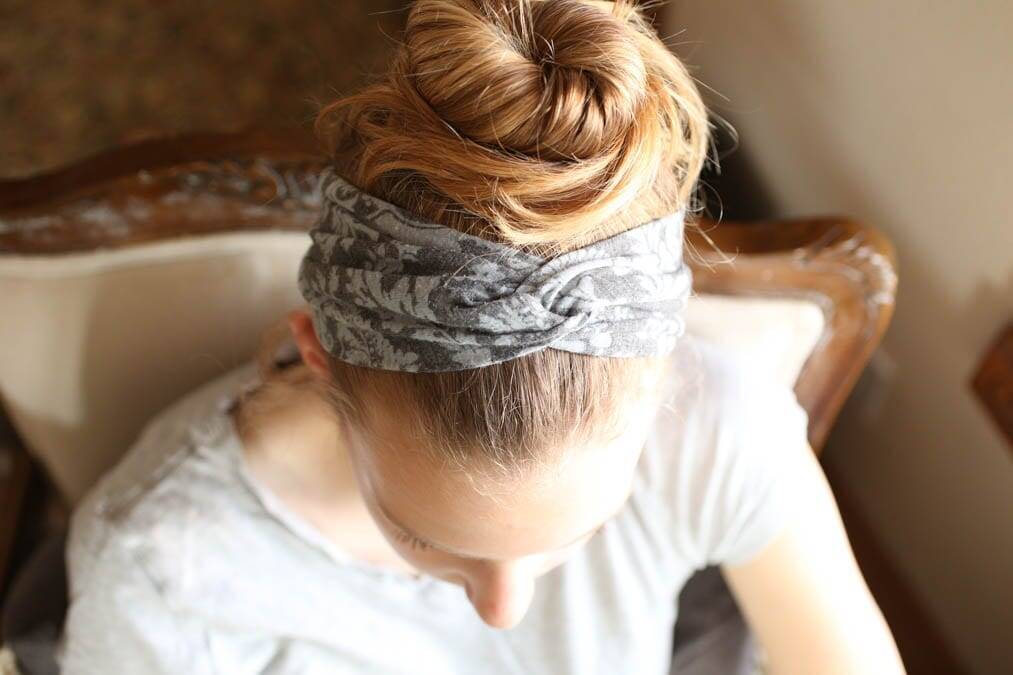 I have been in a sewing mood lately. I shared an applique tutorial last week, you can find that here. In another week or so I will share a really great garden apron tutorial. Today, however, I have the quickest easiest tutorial of all!
Just so you know, I did not invent this and I am not the second or third person to post a tutorial on how to do this. However, I have watched and read several tutorials and found what I thought was the best way to do this. If you have a sewing machine, and if you can cut and sew a straight stitch, you can make a ten-minute twist headband!
Step 1 for Making a Twist Headband:
Measure your head or the head of the person you are making the twist headband for. I have made several of these I will share the measurements I am using with you. I think these would be pretty standard for a child or an adult.
When I measured my head it was about 22″ when I measured around the way a headband would fit. Since we are making it out of a stretchy knit fabric, we want to make it a bit smaller than our measurement.
For an adult I cut my fabric to 20″ and for a child I cut it to 18″. I think I could have cut it to 21″ and that may have been a bit better for me.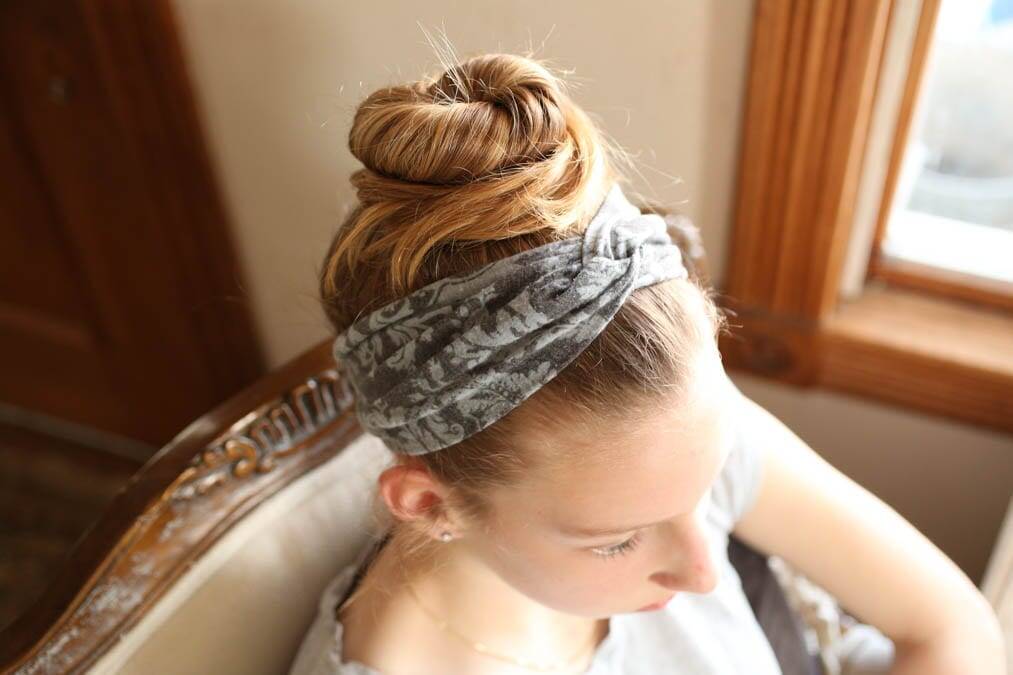 Step 2 for a Twist Headband:
Get some knit fabric with a fair bit of stretch. I think a little bit of structure is better, not too stretchy, otherwise it will shift around too much.
A solid fabric or a print are fine, whatever you choose is just perfect!
Step 3:
Measure and cut your fabric. I cut mine 20″ long and 9″ wide.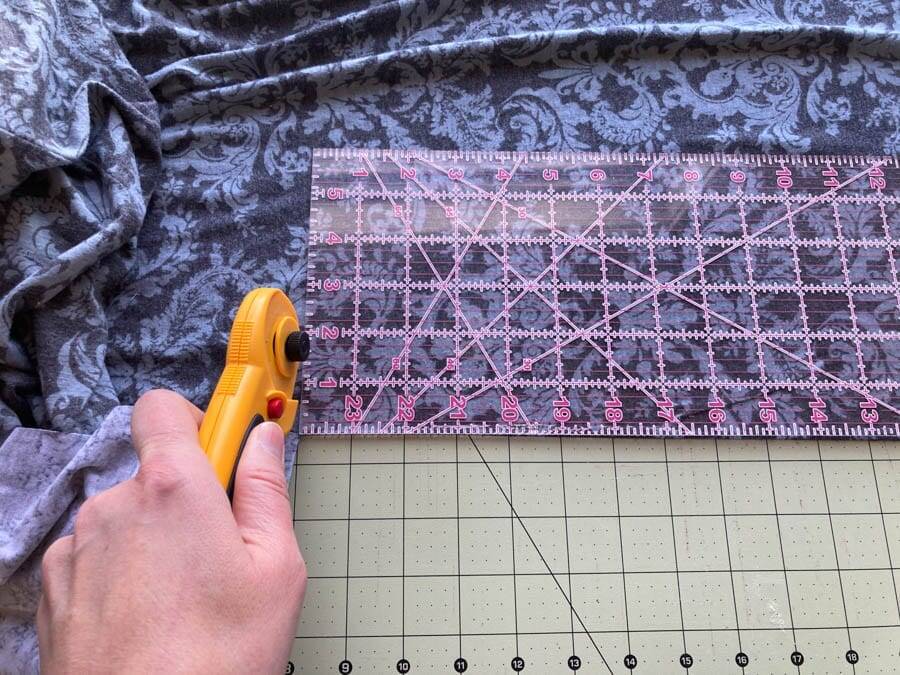 Step 4:
Fold the fabric in half lengthwise right sides facing each other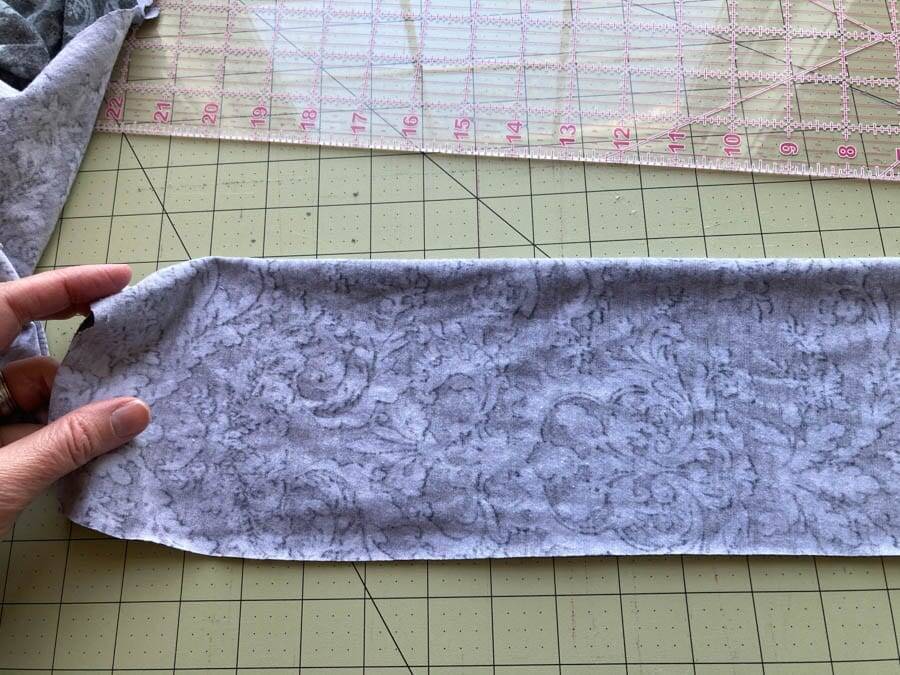 Step 5:
Using a zigzag stitch, sew along the outside edge.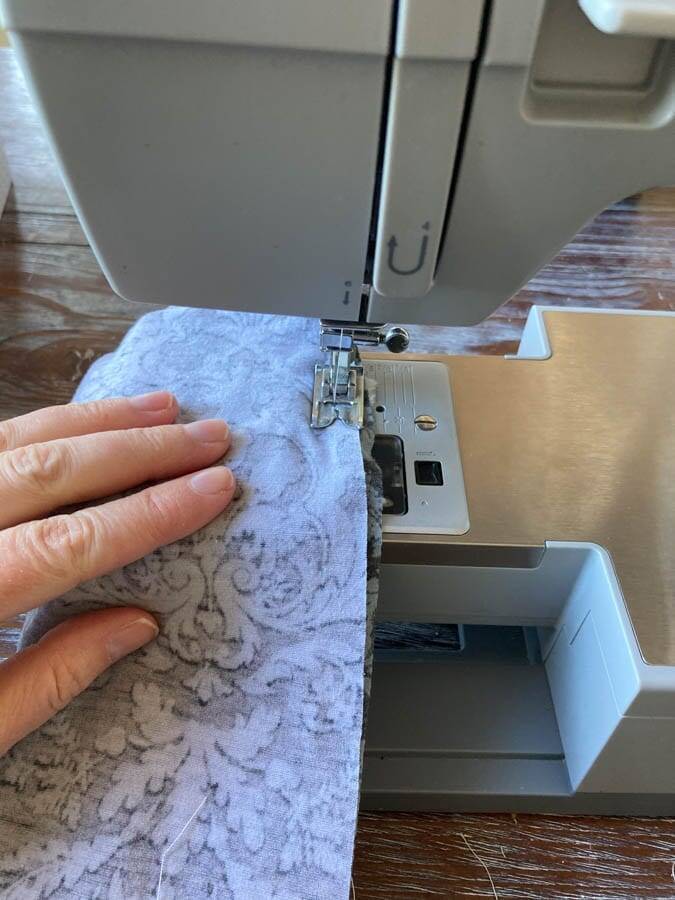 Step 6:
Turn the headband right side out and place the newly stitched seam in the center facing down
Step 7:
Fold the headband in half short sides together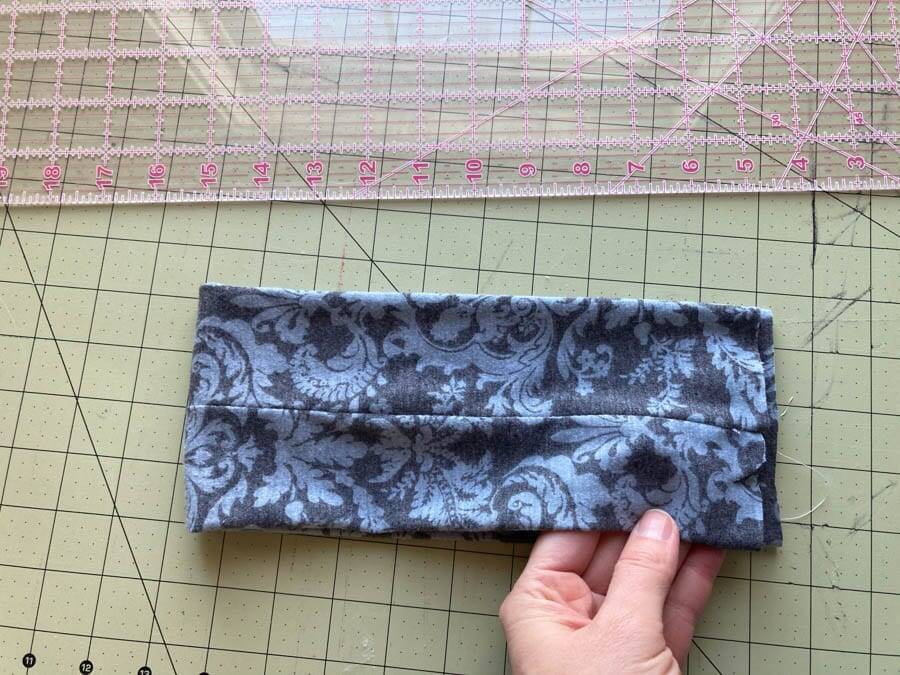 Step 8:
Make a small shift to line up the edge of the headband with the center seam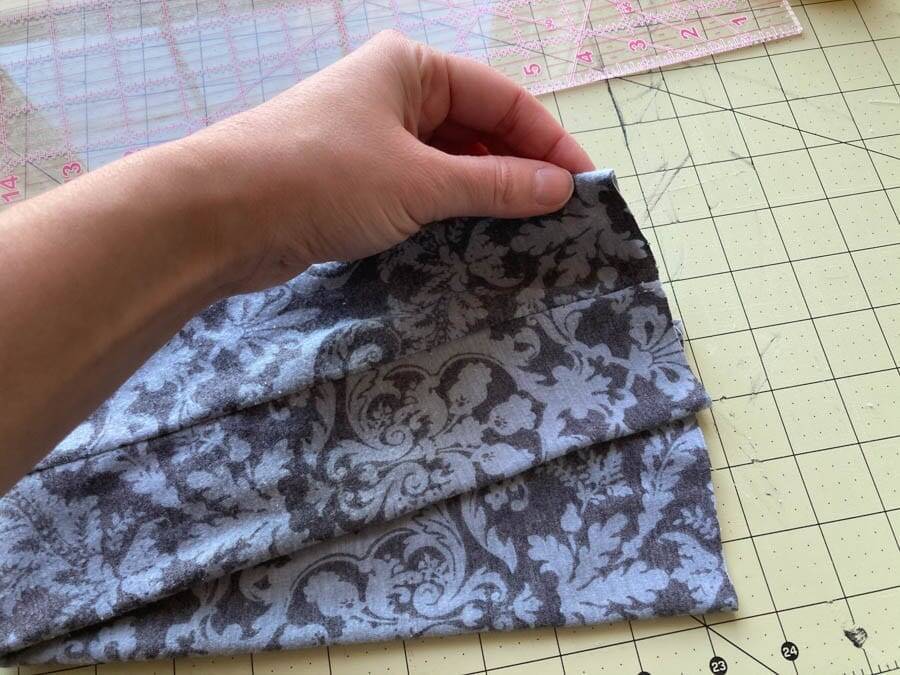 Step 9:
Fold the top flap under and the bottom flap over, making a sandwich.
Step 10:
Stitch in a slight curve along the top. Clip the excess fabric.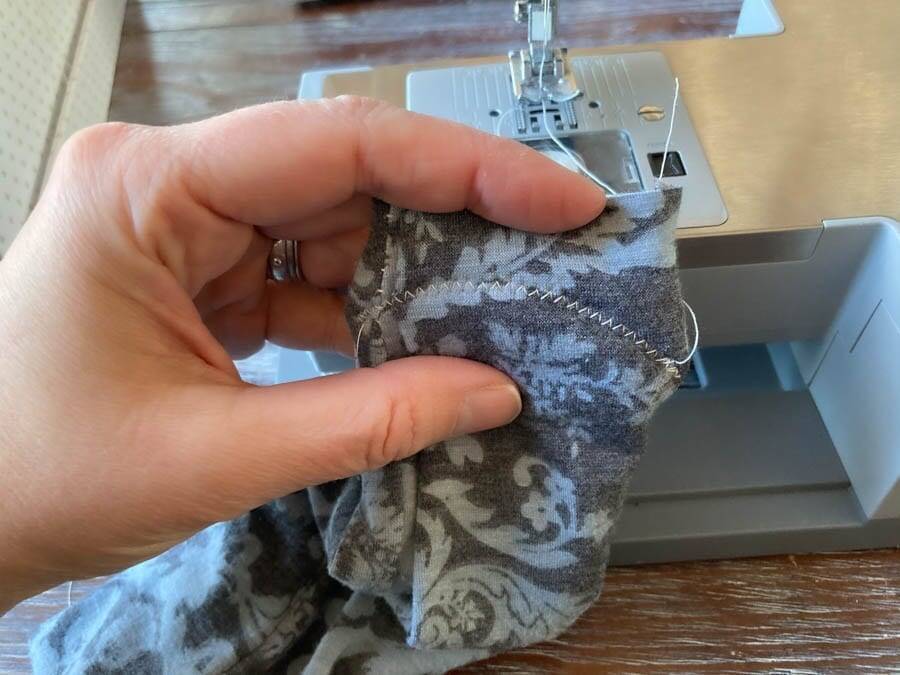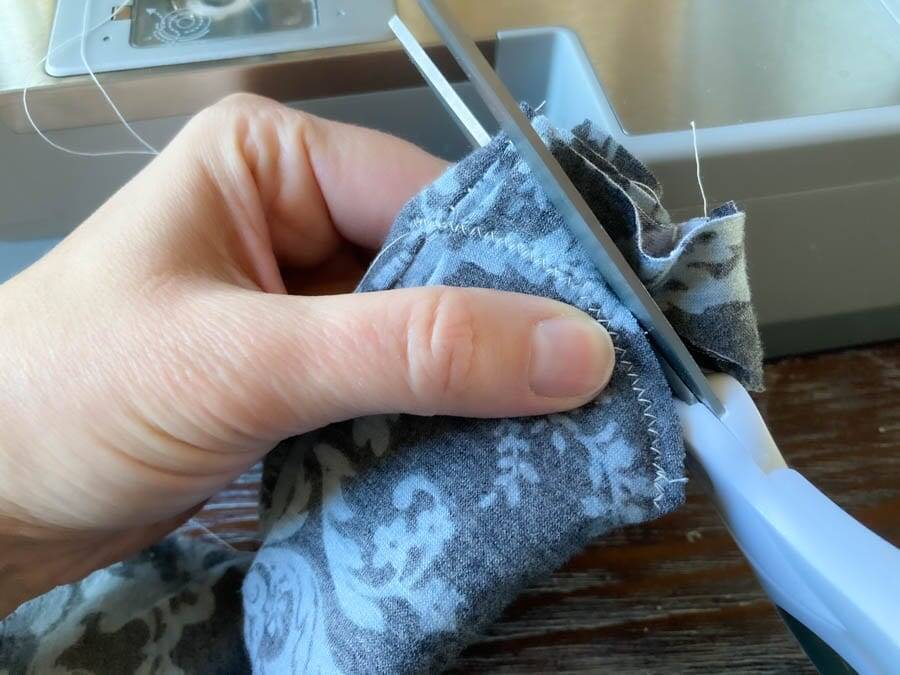 Turn Your New Twist Headband Right Side Out
All done! Enjoy your super easy twist headband!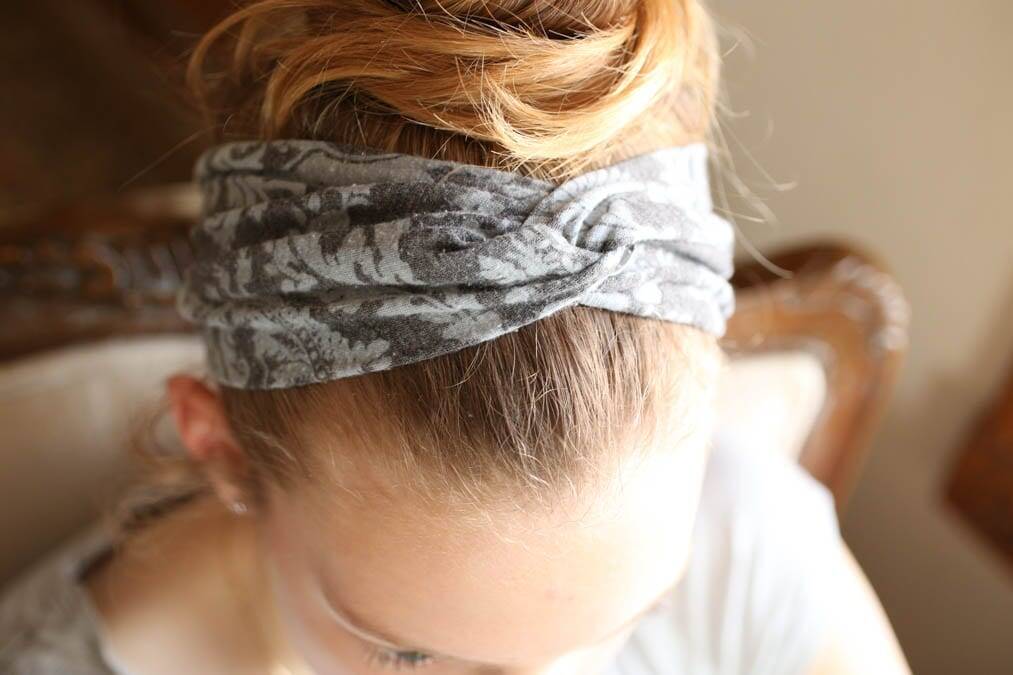 Don't Want to Make a Twist Headband? Shop some on Etsy!

Want More Sewing Projects?
Simple Shirred Sundress How To
How To Fabric Applique a T-shirt
Pin for Later!