A Beginner's Guide to Homestead Living A Free E-book!
In this post, I share some exciting news with you! Here are all the details on the e-book that nine other homesteading women and I made just for you! Welcome to A Beginner's Guide to Homestead Living! This post may contain affiliate links.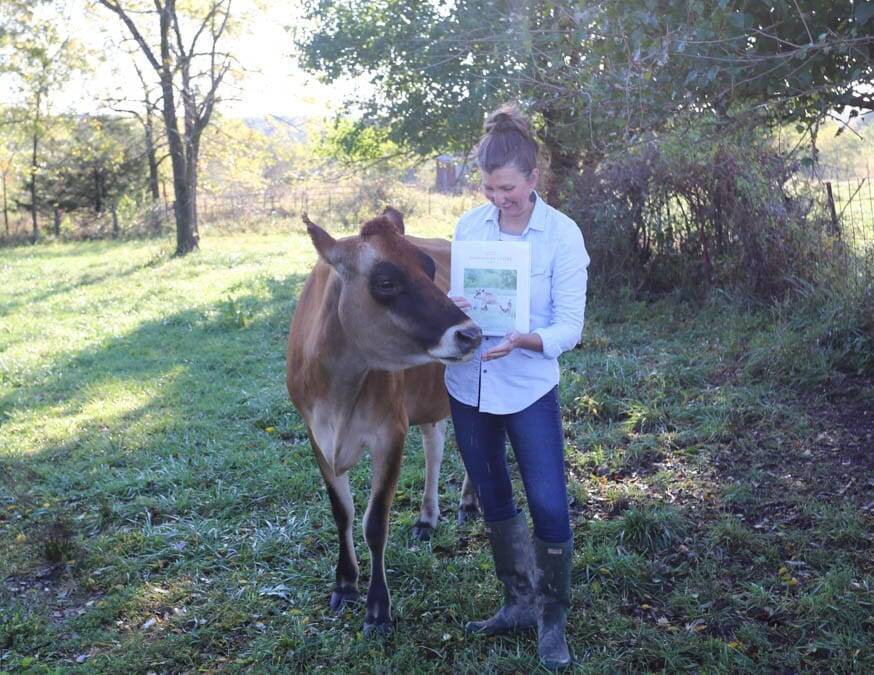 What Is A Beginner's Guide to Homestead Living?
This is an 82 page booklet that covers twelve different skills or topics related to homesteading. Each woman has put together a chapter or two on a topic that is near and dear to her heart. The information is thorough and perfect for anyone interested in old-time skills or homesteading.
Below are some screenshots of the index. The photography throughout the book is beautiful! So many great topics inside! Here is what you will find in Homestead Living E-Book.
Chapters 1-8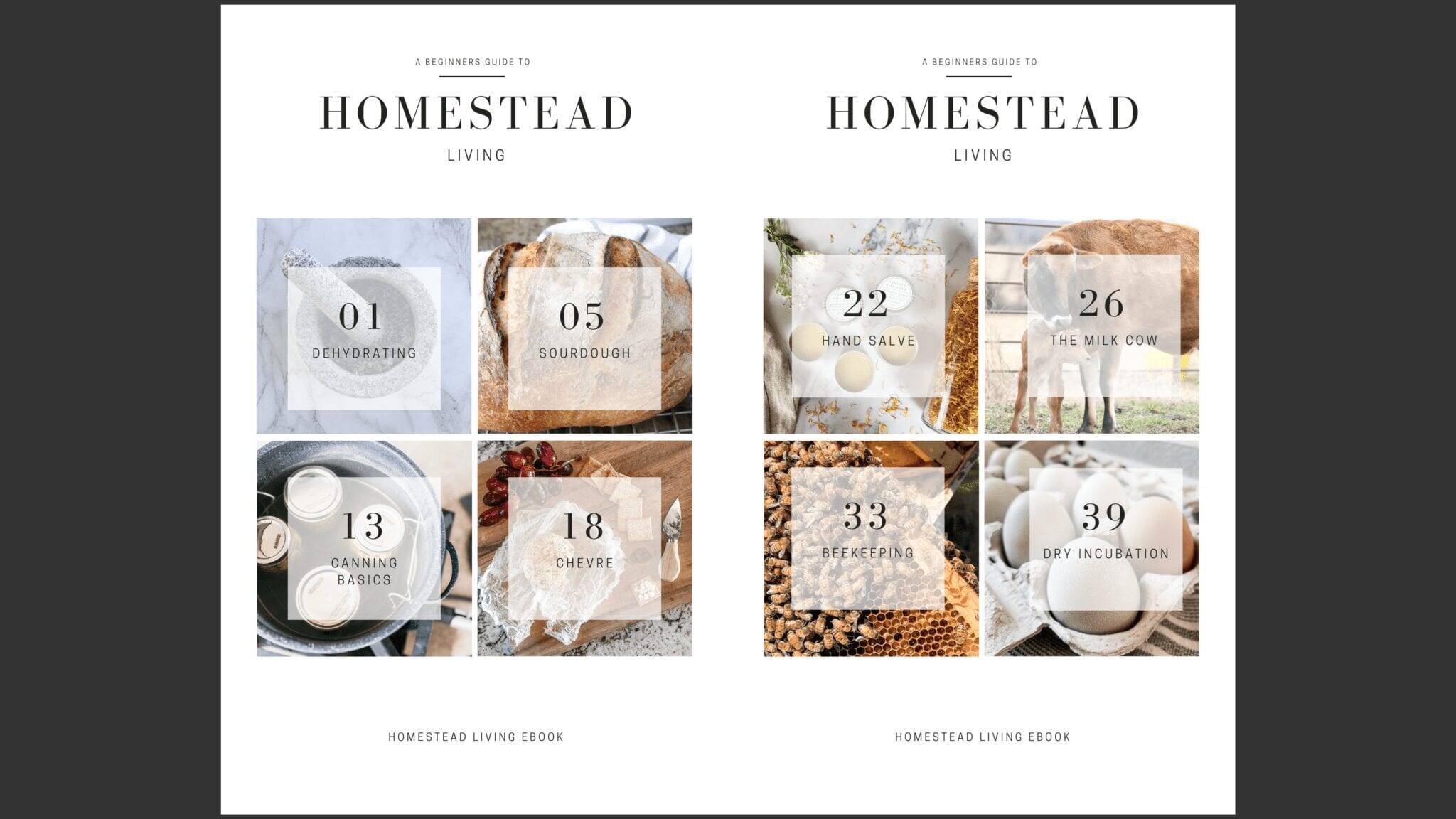 Chapter 1: Dehydrating
Chapter 2: Sourdough
Chapter 3: Canning Basics
Chapter 4: Chevre
Chapter 5: Hand Salve
Chapter 6: The Milk Cow
Chapter 7: Beekeeping
Chapter 8: Dry Incubation
Chapters 9-12
Chapter 9: Brooding Chicks
Chapter 10: Land Buying Basics
Chapter 11: Grass Fed Beef
Chapter 12: Garden Trug
Here are the Women Behind The Book
Tara from the blog She's Rooted Home – This endeavor was Tara's idea, and she really organized the whole thing. She has wonderful resources on her blog and really has a sweet and generous heart. You can also follow her on Instagram @shesrootedhome.
Alexa from the blog The Duvall Homestead– Alexa helped to get all of our contributions into one PDF. We are so thankful for her help! You can follow Alexa @theduvallhomestead on Instagram
Tiffany from Down a Cow Trail is a fellow milkmaid! She has a beautiful Jersey and a new calf, just like me! Her Instagram is @downacowtrail
Sylvie Manderstom from Fleurelleblooms– She is a flower farmer! You can also follow Sylvie on Instagram at @smanderstrom
Mikayla from the Blog The Herrmann Homestead– She has a beautiful account on Instagram @mikayla_beth
Krista of Harvest Hill Farms has a beautiful Etsy shop and Instagram account @harvesthillfarms
Shawna of South Easterly Farms shares about homesteading on her blog and Instagram account @southeasterlyfarms
Rachel from Happy Dirt Life has a new blog and also shares her life on Instagram @happy.dirt.life
Tiffany of GoodSteading also has a brand new blog and shares her family's homesteading adventures on Instagram @goodsteading
Here are a few peeks Inside
Dry Incubation and a DIY Garden Trug were two things that I didn't know the first thing about! There really is something in here for just about anyone wanting to learn more about homesteading.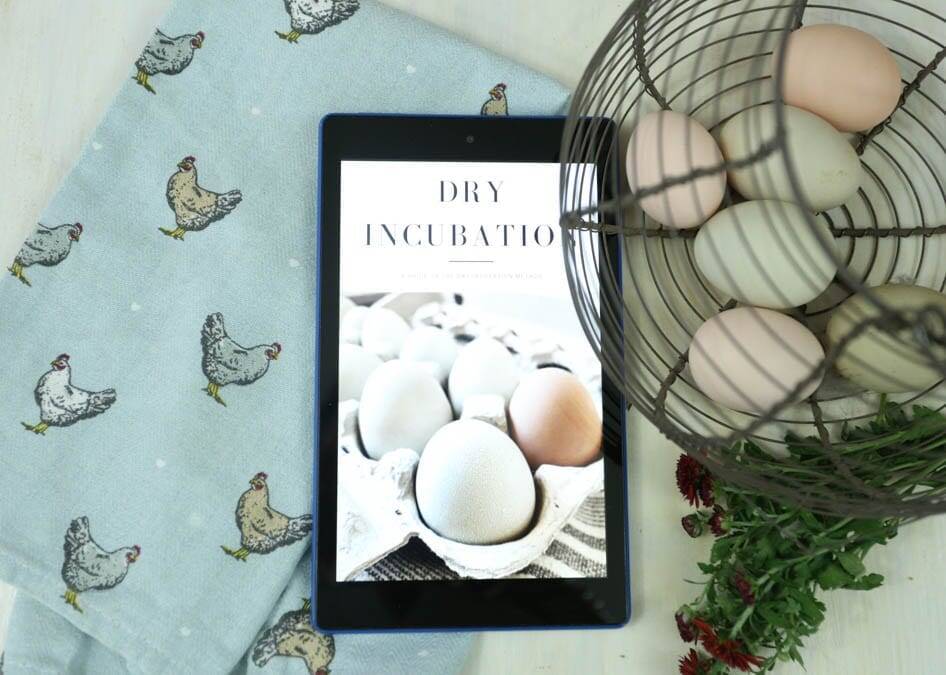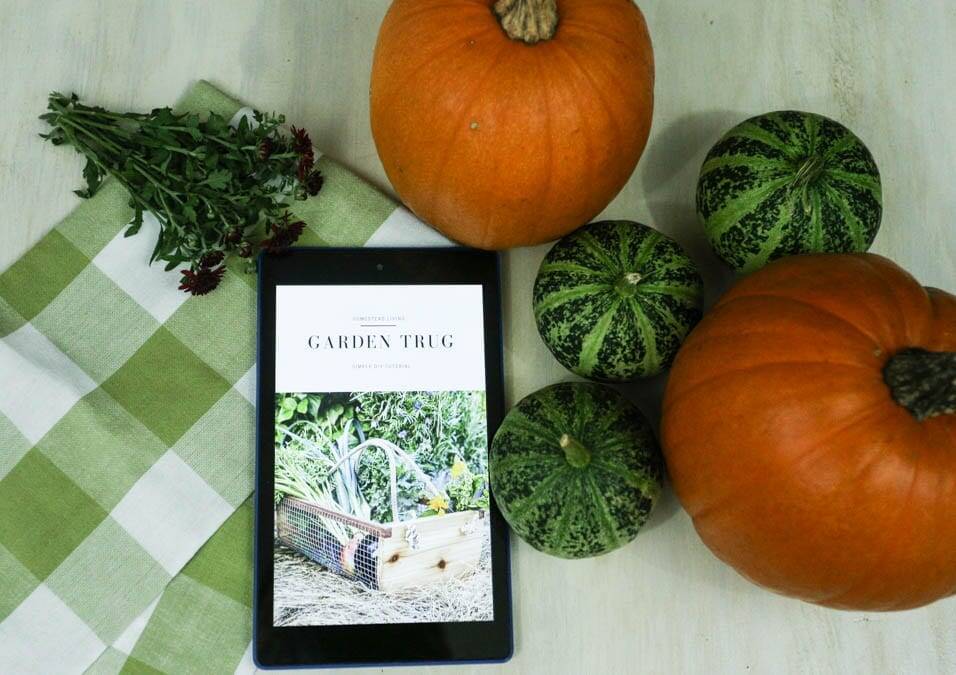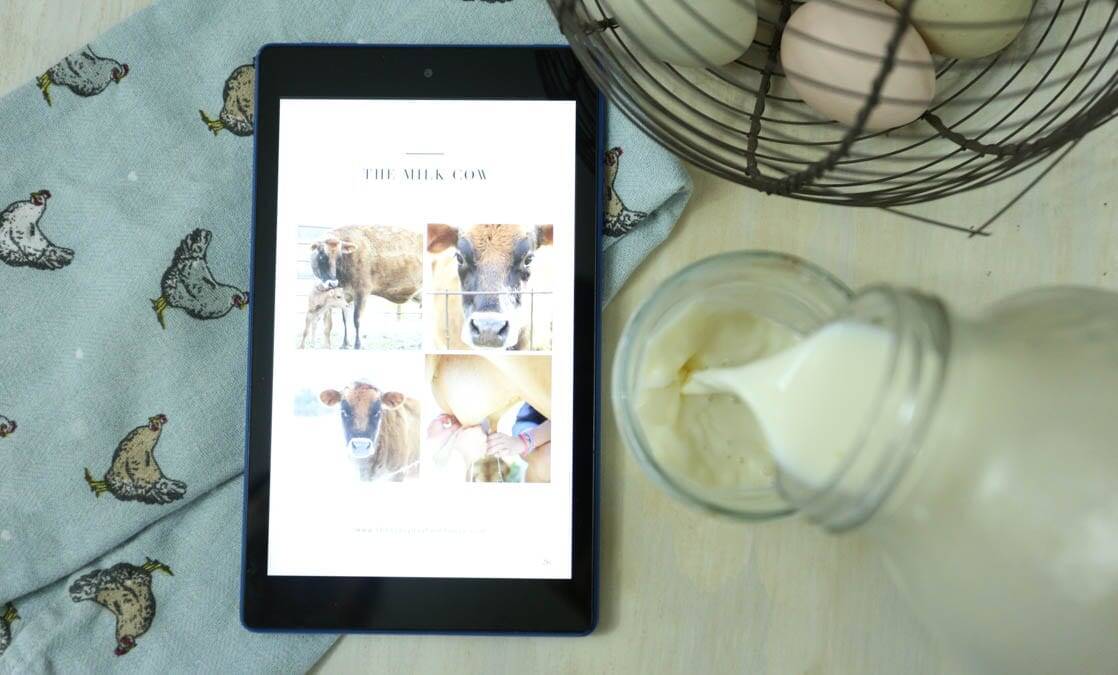 You could use this book as an ebook, or you could have it printed and bound. It is a resource that you will likely refer to over and over again!
Get Your PDF of A Beginner's Guide to Homestead Living Right Here!
If you are already a subscriber to The Everyday Farmhouse, this will in no way double subscribe you or cause you to receive more e-mails. This will just enable you to access the E-Book. I hope you love it!