Book Review, Organic Gardening For Beginners
Organic Gardening for Beginners is a book that every new gardener should have in their collection. With enough information to get you going, but not too much as to be overwhelming, this book is a treat!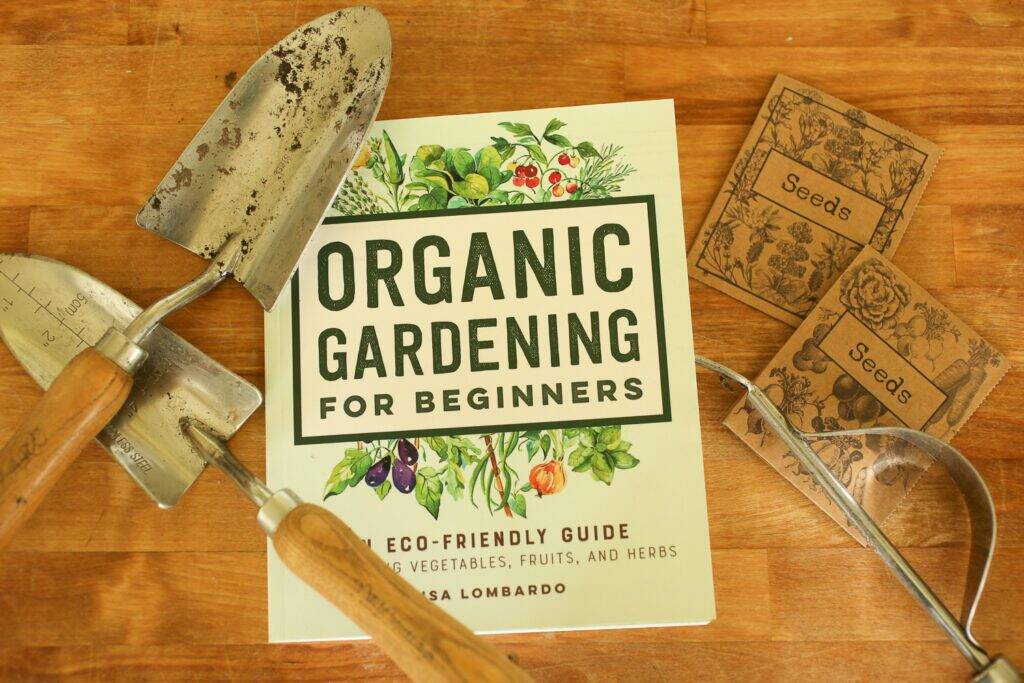 This post contains affiliate links.
From the book: Lisa Lombardo is a full-time gardener, homesteader, and author with a background in horticulture and landscape design. She grew up on a homestead and has raised her own food on urban, suburban, and rural lots for more than 30 years.
I "met" Lisa through her blog The Self Sufficient Home Acre. Her blog is a must-read for any homesteader. So many helpful articles and resources on her site!
The Layout of the Book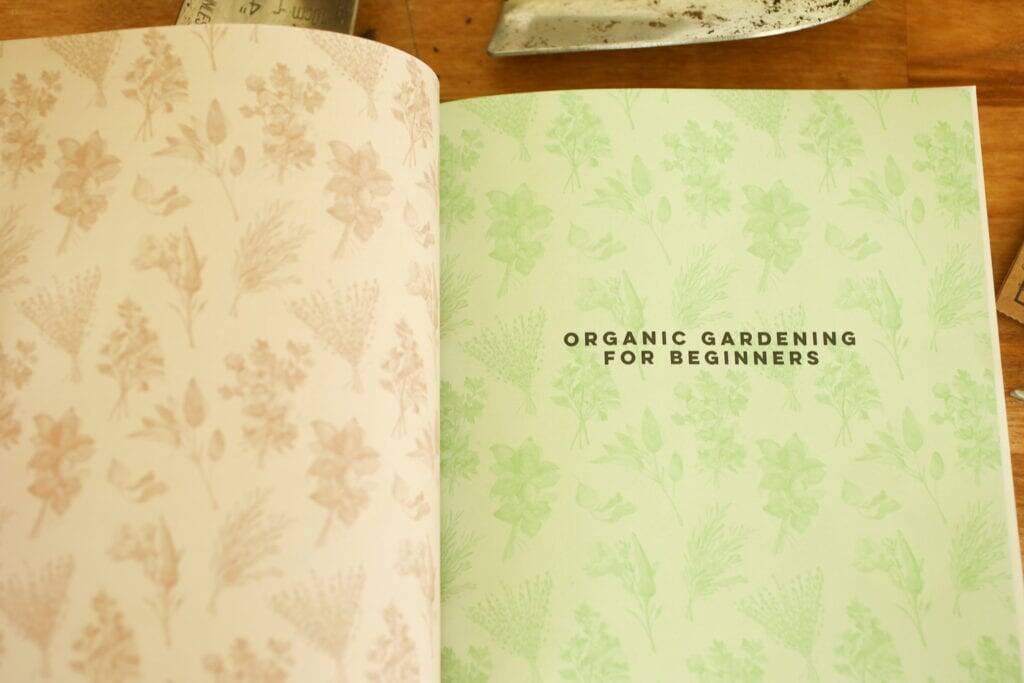 First of all the book is beautiful! The pictures are a feast for your eyes! It is also very organized and succinct.
To begin with, she covers what it means to have an organic garden and how to support a viable ecosystem in your own yard. She includes raised beds and container gardens. Along with row gardens, square foot, and straw-bale gardens.
Next, she shares about soil, the most vital part of growing a healthy garden.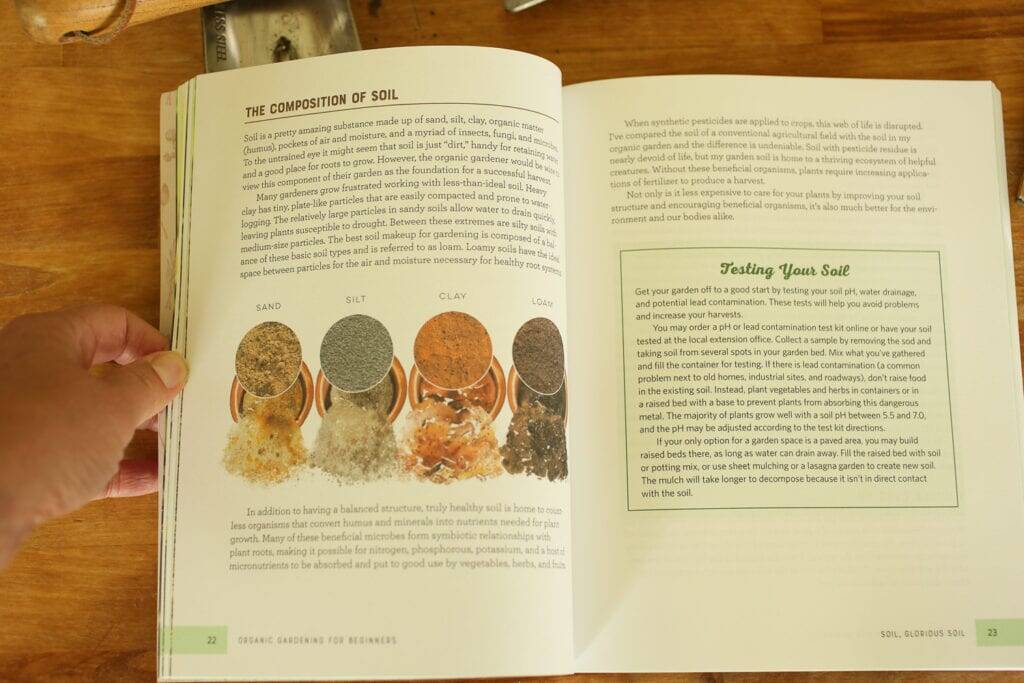 There are lots of tips on planning, planting, and tending. She shares helpful reminders about planting only what you are able to manage. Also included are helpful worksheets to help you plan your garden space.
There is a section on the 20 most common pests and diseases along with pictures to help you identify them. She also includes how to eradicate the problems organically.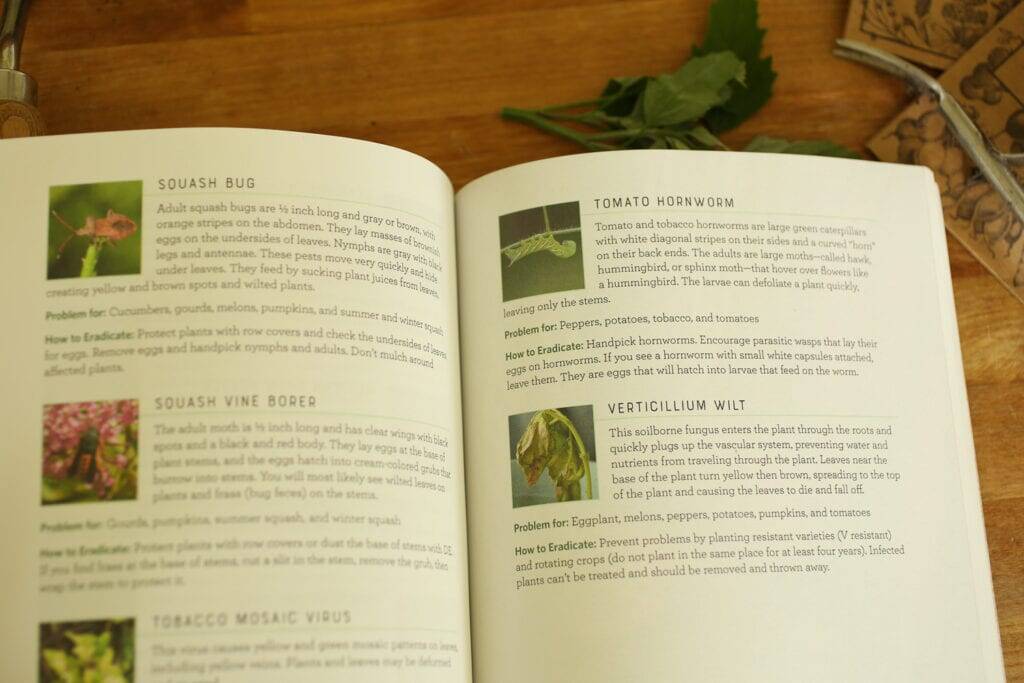 Chapter 6 is my favorite, she shares an A-Z guide of fruits, veggies, and herbs to grow. These sections include pictures of the plants, how and when to sow, germination time, days to harvest, how many to plant the keys to success, potential pests, how and when to harvest, and some helpful hacks.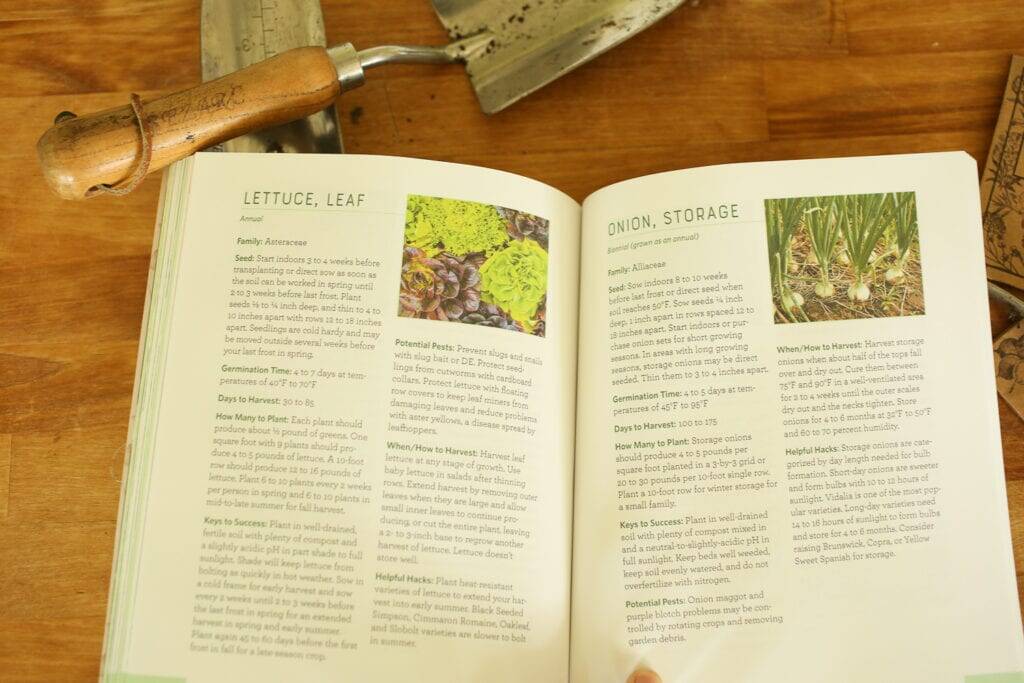 Perhaps you are already a gardener but want to take a more natural or organic approach…this book will get you going in the right direction!
Overall Takeaway from Organic Gardening for Beginners
What I love about this book is that it is truly written with a beginner in mind. Although a novice or more experienced gardener would likely enjoy the book as well. What I mean by having the beginner gardener in mind is that the book isn't overwhelming.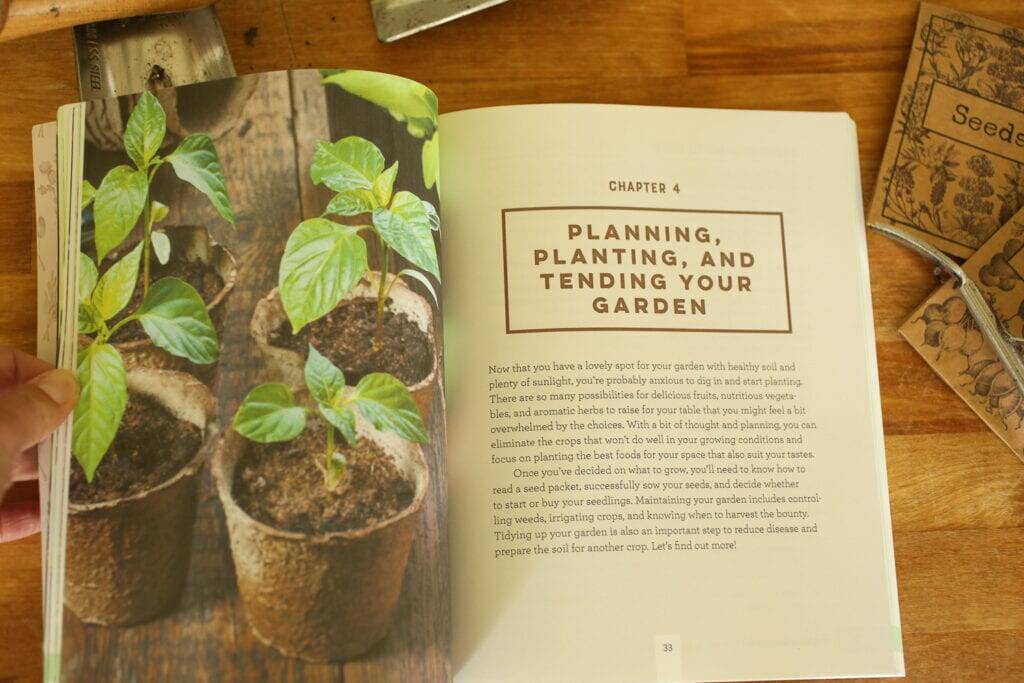 Have you ever started out to learn about something and stumbled upon some more advanced information on the subject and then felt paralyzed to proceed? I know I have! Just recently I decided that I was going to finally learn to make soap. I watched a couple of beginner videos and felt confident that I would be able to do it. Then I went to a soapmakers website to purchase what I needed. I quickly felt deflated as I saw words that I didn't know the meaning of and different soap-making processes that seemed confusing. I had more information than I needed to start, and it made it feel confusing.
The truth is you don't have to know EVERYTHING about gardening (or anything else) to start. You simply need a desire, some soil, and enough information to get you going! Lisa has provided just the right amount of information to equip you to get out there and grow your own food!