Great is Thy Faithfulness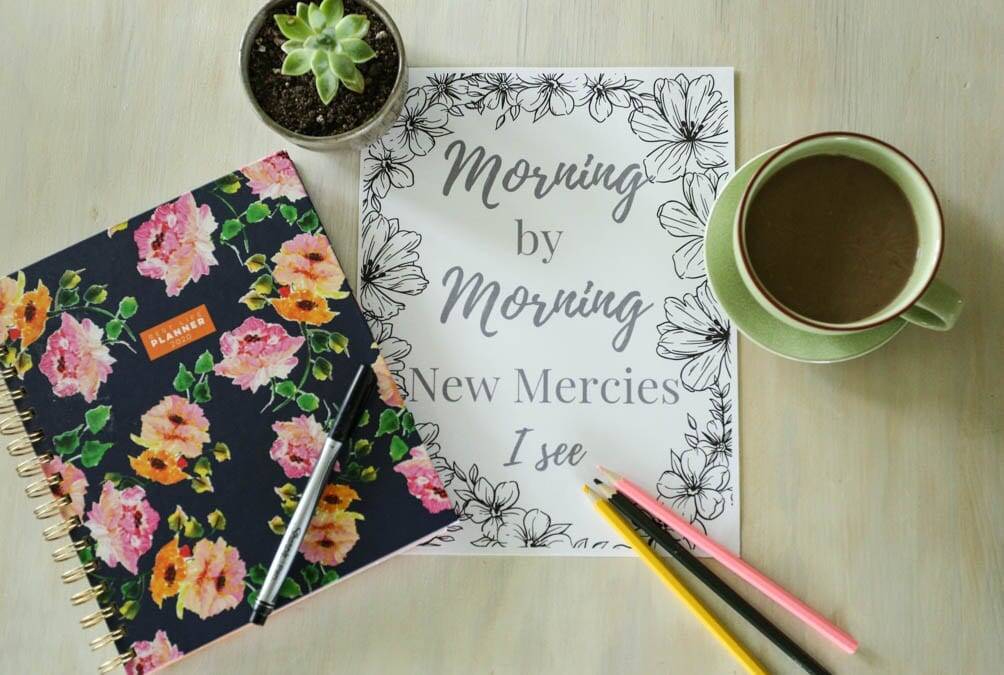 In this post, I share a free printable, reminding us of God's great faithfulness and his new mercies everyday. This post may also contain affiliate links.
Missing Loved Ones
I am blessed to have both of my Grandmothers still with us! I got to spend Monday celebrating my grandparents anniversary (my dad's mom and dad). It was so enjoyable to hear stories from my dad and grandpa. It was Grandma's job to mediate which ones were true and which ones were embellished! It was a great way to spend the afternoon! I am so thankful that my kids are able to know their great-grandparents and develop relationships with them.
Unfortunately, my other Grandma is living in a nursing home. I say unfortunately, because we cannot visit her. She hasn't even met our newest baby. She will be 101 in July, and she is a feisty one! I miss her terribly and wish that we could go see her. However, that is not the world we live in right now. So, we wait.
Coloring Sheets
After I made the last printable, (you can see that here) A lady emailed me and said she was giving it to a friend of hers that lived in a nursing home. She knew her friend would enjoy coloring it. That idea made me so happy! I used to take my children to visit at a nursing home, and indeed many of the residents enjoyed coloring sheets. So, this month I thought I would create another sheet with a hymn for inspiration and make it a coloring sheet as well! I am sending one to my grandma for sure. This printable is from the hymn, "Great is Thy Faithfulness."
Great is Thy Faithfulness
Old hymns are my favorite! The words are so profound and inspiring to me! "Great is Thy Faithfulness" by Thomas O. Chisholm, music by William M. Runyan. Here are the lyrics to the entire hymn.
Great is thy faithfulness, O God my Father,
       there is no shadow of turning with thee;
thou changest not, thy compassions they fail not;
       as thou has been thou forever wilt be.

Refrain: Great is thy faithfulness!
       Great is thy faithfulness!
              Morning by morning new mercies I see;
       all I have needed thy hand hath provided--
              great is thy faithfulness, Lord, unto me!

Summer and winter, and springtime and harvest,
       sun, moon and stars in their courses above
join with all nature in manifold witness
       to thy great faithfulness, mercy and love.
       Refrain

Pardon for sin and a peace that endureth,
       thy own dear presence to cheer and to guide;
strength for today and bright hope for tomorrow,
       blessings all mine, with ten thousand beside!
       Refrain
Thomas Chisholm
What I find interesting about the man who wrote this song, is that he was just an ordinary man. I looked him up, expecting to find a story of great tragedy, similar to the story of "It is Well with My Soul". Horatio Spafford penned that song after he lost his daughters in a shipwreck, yet was able to say that it was well. Thomas Chisholm had no such tragedy or extraordinary circumstance. His is a story of God's faithfulness through an ordinary life. He served as a minister for only one year before his poor health demanded he retire. He then went on to live what looks to most like a normal, mundane life. He was a poet and he wrote over 1,200 poems. His first success was the hymn "O to Be Like Thee"
This got me thinking about our tendency as humans. We want great stories of God's faithfulness through spectacular lives or dire circumstances. However, the truth is we all need God just as much in the everyday as we do in the hard or extreme. We need God to help us get out of bed some mornings don't we? I know I need God to help me through morning chores and schoolwork. And he does…every single day. He is right there with me helping me to change my bad attitude or to give me a better perspective. He helps me to show compassion when my four year old has her feelings hurt. He gives me strength when it is time to cook dinner…again…everyday! My goodness these people like to eat!
God loves our faith
We are studying the book of Hebrews with our home church on Sundays. We have been realizing how much our faith in God pleases him! God is delighted when we simply trust him–when we believe his words! By definition, faith is the substance of things hoped for, the evidence of things not seen. Hebrews 11:6 says: "Without faith it is impossible to please him: For he that cometh to God must believe that he is, and that he is a rewarder of them that diligently seek him." So, it pleases God when we trust him and believe him, even when we can't see him. If he were standing here before us, we would no longer need faith. We would have evidence, because we would be able to see him. Our faith in what is not seen is what pleases him!
He is there with us through the mundane, the ordinary, the everyday, the boring, the irritating, and also the joyful, the exhilarating and the wonderful! He is also there when we suffer or endure hardships. He is there through every single bit of it…great is his faithfulness!
Thank you for stopping by!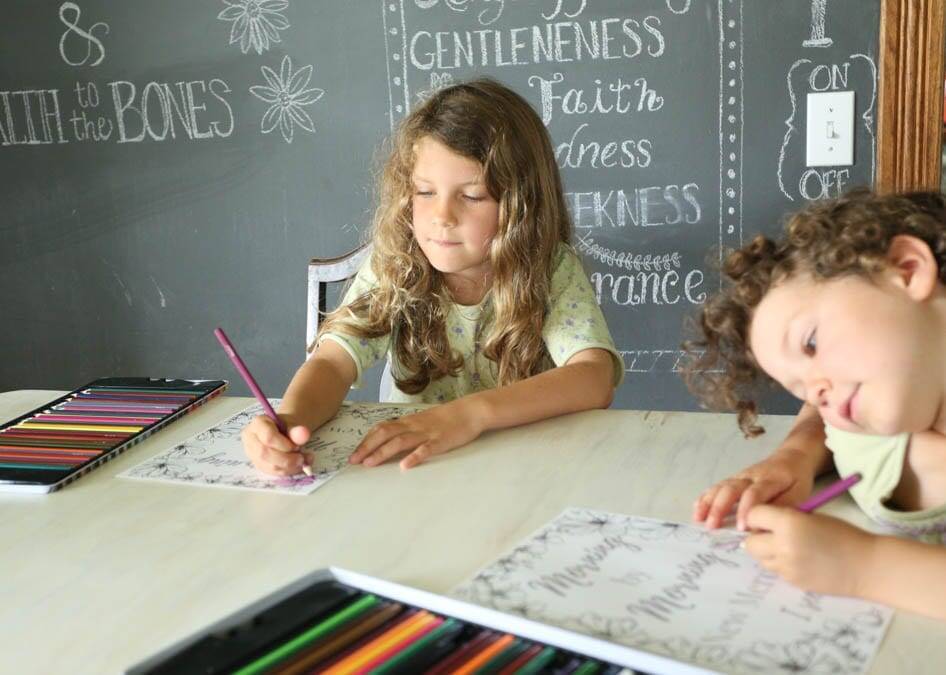 Thank you for reading today, I hope these words were an inspiration or a comfort to you! God is so good, so faithful and so kind! Great is Thy Faithfulness!
The printable is in my free printable library. The library requires a password, to receive that simply subscribe to my newsletter. There is a sign up that pops-up, also one on the sidebar. I only send emails when I publish a new post. Typically about once a week. The password will give you access to all of my printables from the past as well. There are lots of other cute ones in the library, including labels and other verses.
Pin and Share!