25 Gift Ideas for Creative Kids
The Gift Ideas for Creative Kids guide is here! I scoured the internet for gifts that creative boys and girls would enjoy. This post does contain affiliate links. This means that if you make a purchase through one of my links, I may earn a small commission at no extra charge to you.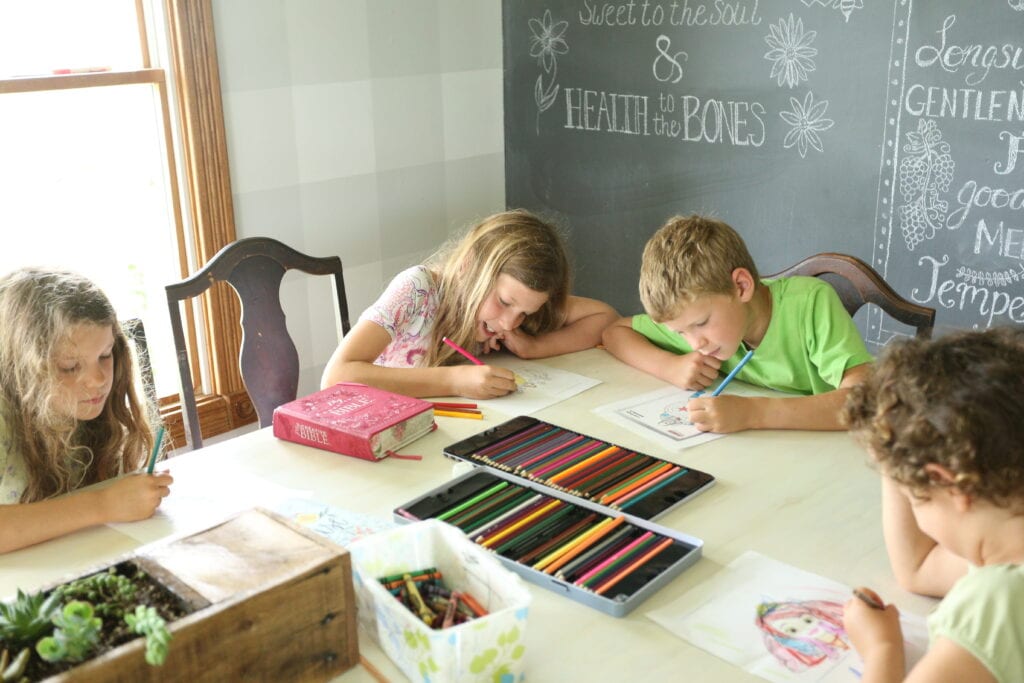 What to Buy for a Creative Kid
My kiddos are creative. They would draw, paint and craft all the live long day if I let them. So, if I gave them paper and new marker as a gift, they would be perfectly content. However, for Birthdays and Christmas you usually want something special that they will cherish for quite some time.
A good gift is one that will spark their creativity. Something that will help guide them as they make something with their hands.
Creative and Educational Gifts
As a homeschooling mama, I want the things my kids interact with to be worthwhile. I like their minds to be challenged and stretched. Learning new things is naturally fun, giving your children the right tools is only beneficial in their quest to learn.
Whether it's sewing, knitting or building, many of these gifts will help your child to learn a new skill. One that they may develop over their lifetime!
Gifts for Creative Boys or Girls
Some of these gifts are definitely geared toward girls specifically, however most of these would be great for a boy or a girl. Several of my sons have been interested in sewing and a good sewing machine sets a person up for success.
The collage below is full of images that will give you an idea of what the item is. If you hover over the image it will give you the price. If you click on the image, it will take you to the website where the item is sold.

A Brief Description of the Gifts for Creative Kids
I wish I could have figured out how to keep this list in order with the collage above. Unfortunately I worked on this over a few days, and some of my previous items went out of stock and as I replaced items the order in the collage was rearranged!
I hope you found these 25 Gift Ideas for Creative Kids Helpful!
See you later this week for an Etsy gift guide!
Here are some Handmade Gifts Your Kids Will Love!
Pin and Share!