Lavender Linen or Room Spray | Simple and Fresh
This lavender linen or room spray is so lovely for freshening up any space! Spray this on your towels or bed linens for a relaxing and inviting smell.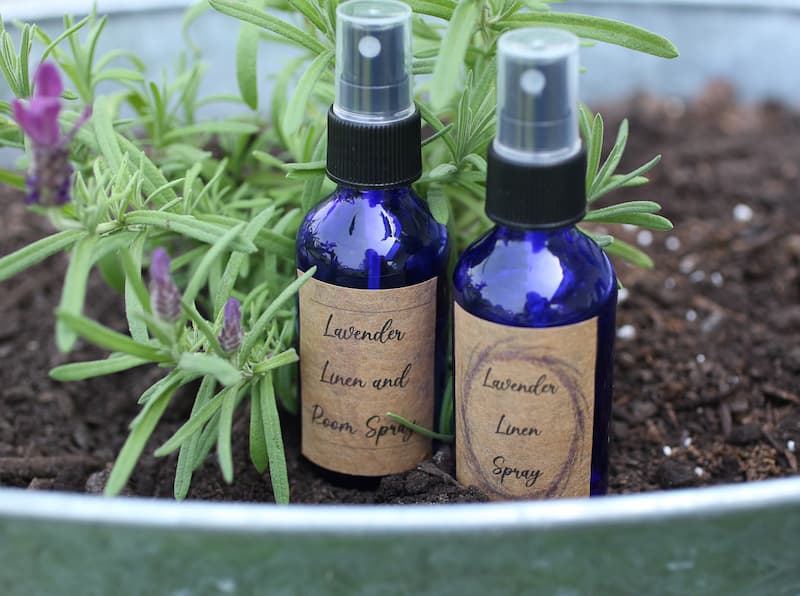 Materials Needed
Small funnel
Hole punch and twine (If tied to the bottle)
Ingredients Needed
12 oz filtered or distilled water
How to Make Lavender Linen or Room Spray
This is just about the simplest thing ever. Simply grab a measuring cup with a spout. Measure out the 4 oz witch hazel, the 12 oz filtered or distilled water, and the 40-45 drops of lavender essential oil, if you don't want to count drops, just put in about 1/2 tsp of essential oil.
Stir it up gently and then pour it into your little spray jars, or if you have a larger glass spray bottle, pour it all in that! That's it!
Where and How to Use Lavender Water Spray
Sometimes I just spritz this spray into the air and walk through it! It's an easy way to freshen the room and yourself! This is nice when I come in from milking in the morning and I feel a bit…less than fresh.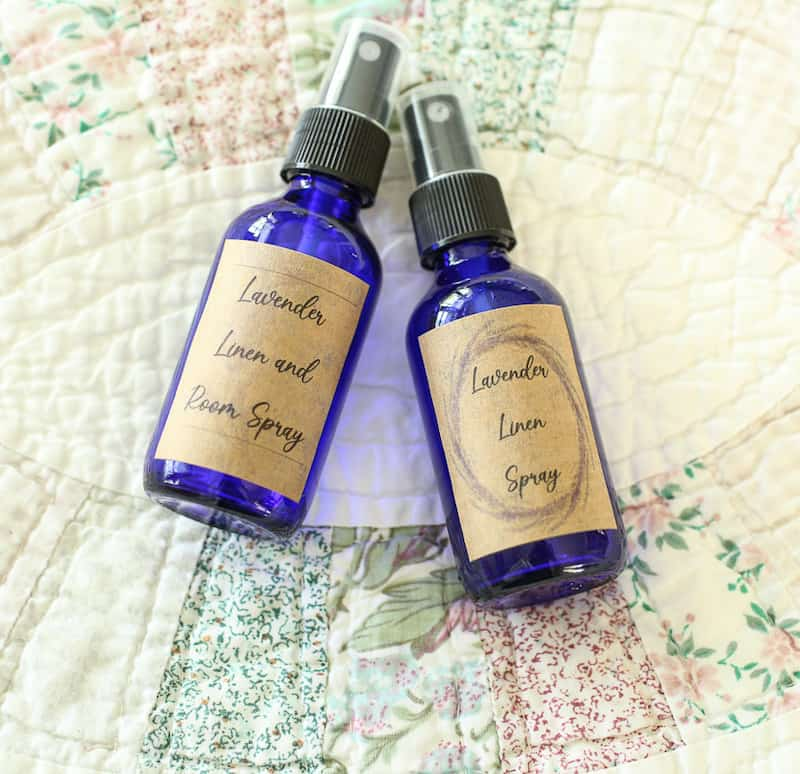 Spray on pillowcases, towels, and washcloths. I like to spritz the bedding and towels when we have overnight guests.
When you iron (does anyone still iron?) spritz it on the garment as you press it.
Use it to freshen bathrooms and your laundry room!
Cute Printable Labels for Your Lavender Linen and Room Spray
These sweet little labels are in my printable library. You can access these and everything else in my library for free by signing up for my e-mails below. I only email when I have new content or a great sale in my shop! Once you sign up, you will be given the password to my library! So much good stuff there!
There are also some labels for the lavender simple syrup, you can find that recipe here.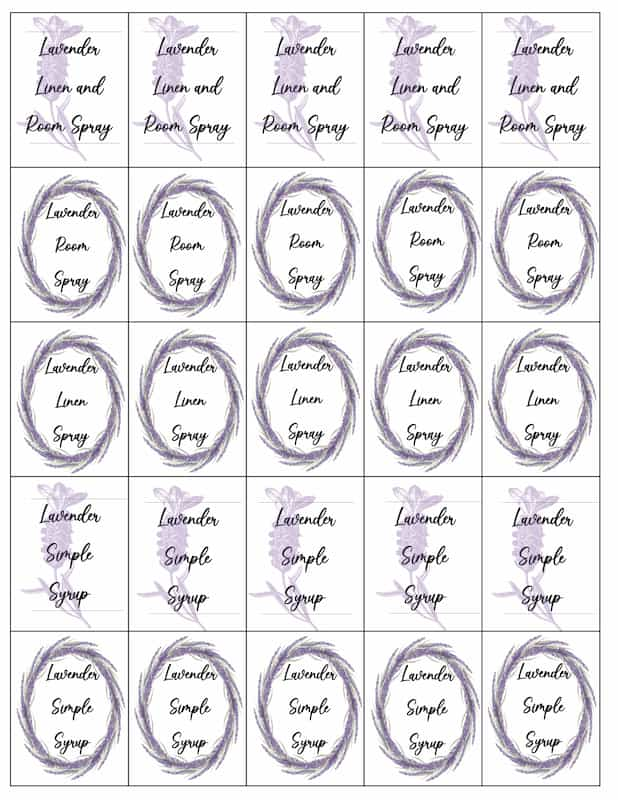 These little bottles with labels make a sweet gift for a friend or teacher. Stash one in your purse for an easy impromptu gift!
Love Lavender too? Check Out All of My Lavender Posts!
Planting Lavender in Containers
DIY Lavender Sachet | Great Beginner Sewing Project
Homemade Lavender Simple Syrup
Fresh Lavender Lemonade Recipe | Refreshing Summer Drink