Friday Favorites at the Farmhouse
Hey there friends! I know it's been a few weeks since I have done this. I am rebellious at heart and don't like to commit to things I guess! Ha! Well, the truth is, we have had a full couple of weeks, and I just haven't spent much time at the computer!
I have my project done for this months #handmadehomechallenge, but I don't have a tutorial done for it yet. I am super excited to share it with you! I made a tote bag, best of all I made it from a shower curtain! I am planning to make another one this weekend out of storebought fabric and do my tutorial from that. It turns out that it was way easier to make than I was expecting. You can seriously make one in a few hours!
Did you know cows are incredibly curious creatures? They are downright nosey and need to be right in the middle of whatever is going on! Last night we were fishing at the pond and I got out of my chair to help one of the kids and the calf went directly to my chair and wasn't happy until he had knocked it down the hill! I thought you all would enjoy this picture! Yes, my son is wearing pink rubber boots…and pajama pants.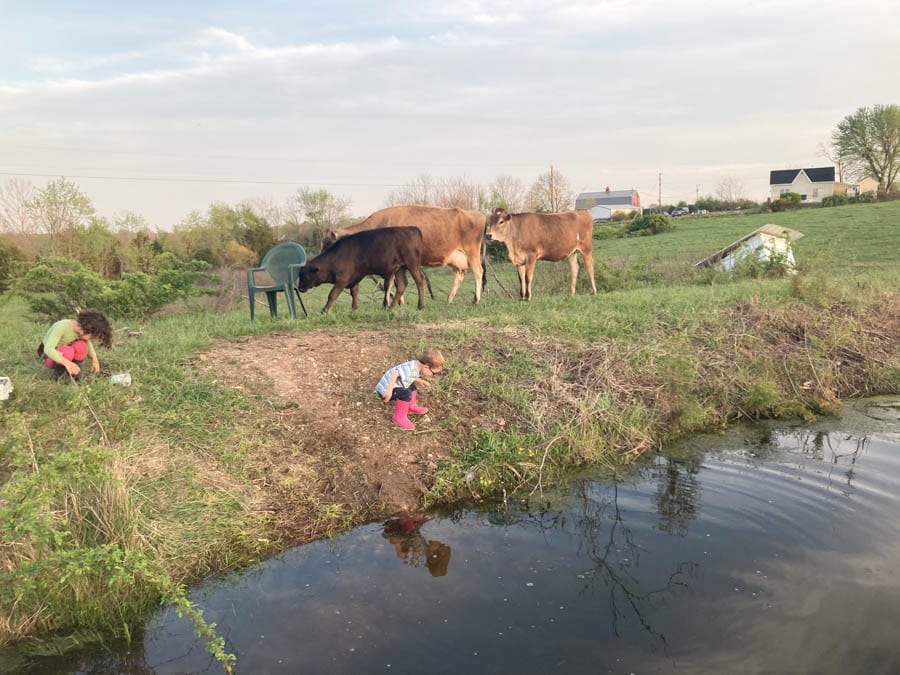 This post contains affiliate links.
Five Things Friday
My five oldest children were in a play this last week. It was so fun to see all of them up on the stage together. We homeschool but participate in sports and drama through a Christian School. My oldest son is a Senior, so this was his last play there. He went out with a bang! It was a Murder Mystery, and he was the absentminded detective. I know I'm his mom and probably biased, but he was really hilarious!
We had snow last week…as a gardener and fruit tree keeper, this was very disappointing!
Have you seen this study on masks? Why isn't this all over the media and why has the CDC not updated its guidelines? I'm just asking…
Have you ever used one of these can organizers? A friend of mine uses one for storing empty canning jars. I am thinking about trying that!
This verse was so encouraging to me today! "For I am persuaded, that neither death, nor life, nor angels, nor principalities, nor powers, nor things present, or things to come, nor height, nor depth, nor any other creature, shall be able to separate us from the love of God, which is in Christ Jesus our Lord. Romans 8:38-39
From around the Web This Week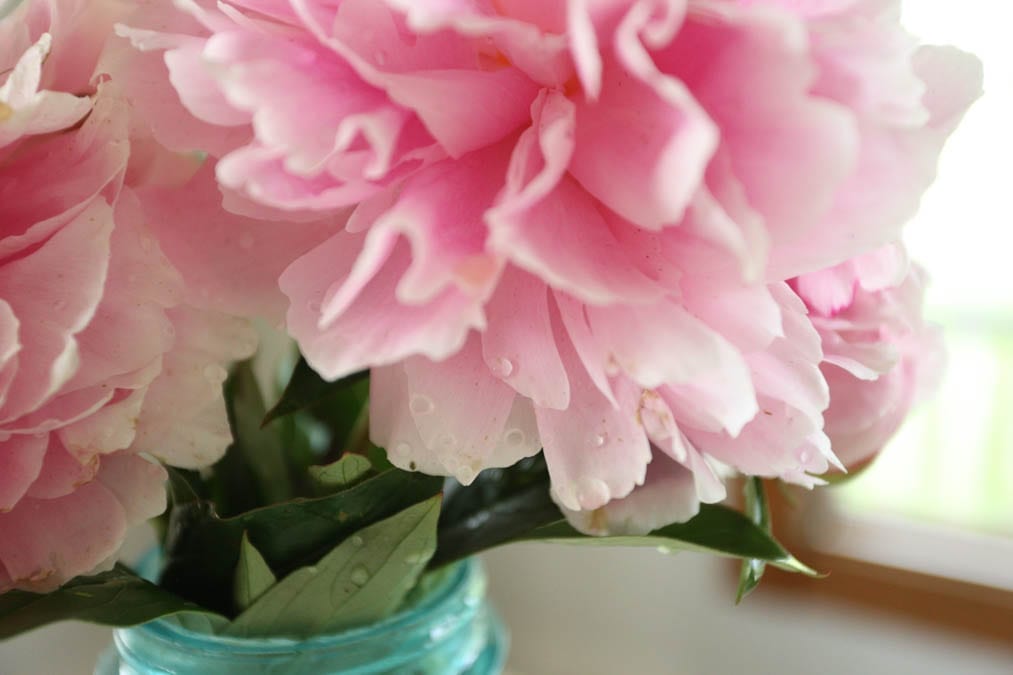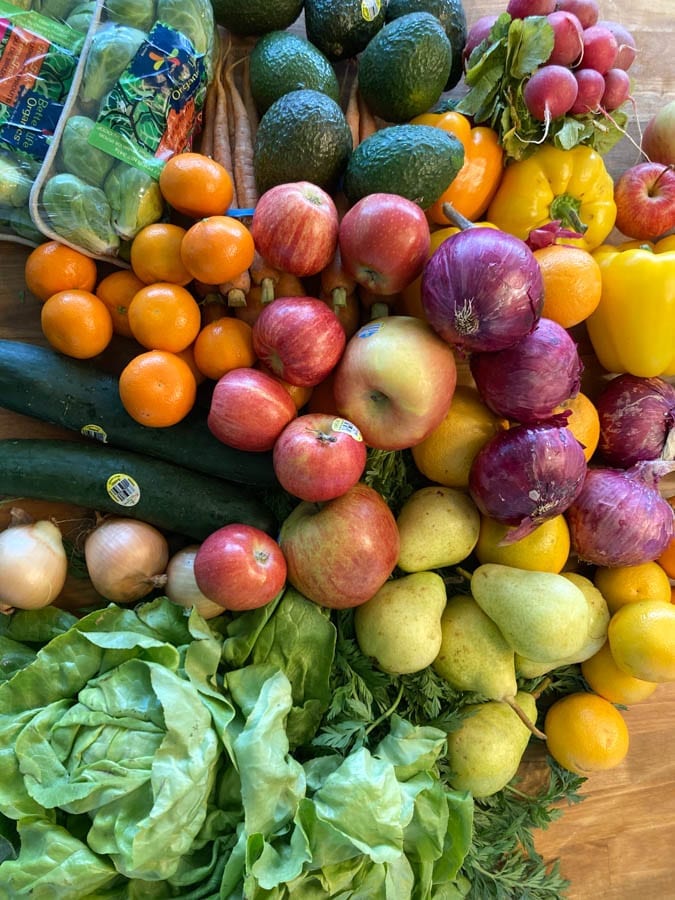 That's it for today! Thank you for stopping by and I hope you have a great weekend!