Beef Tallow | Uses, Benefits, and Cooking Tips
Beef tallow, a traditional fat used in cooking for centuries has fallen from favor. However, this versatile fat, derived from rendered beef fat, has a rich history and is making a comeback. What exactly is beef tallow, and why should you consider adding it to your cooking repertoire?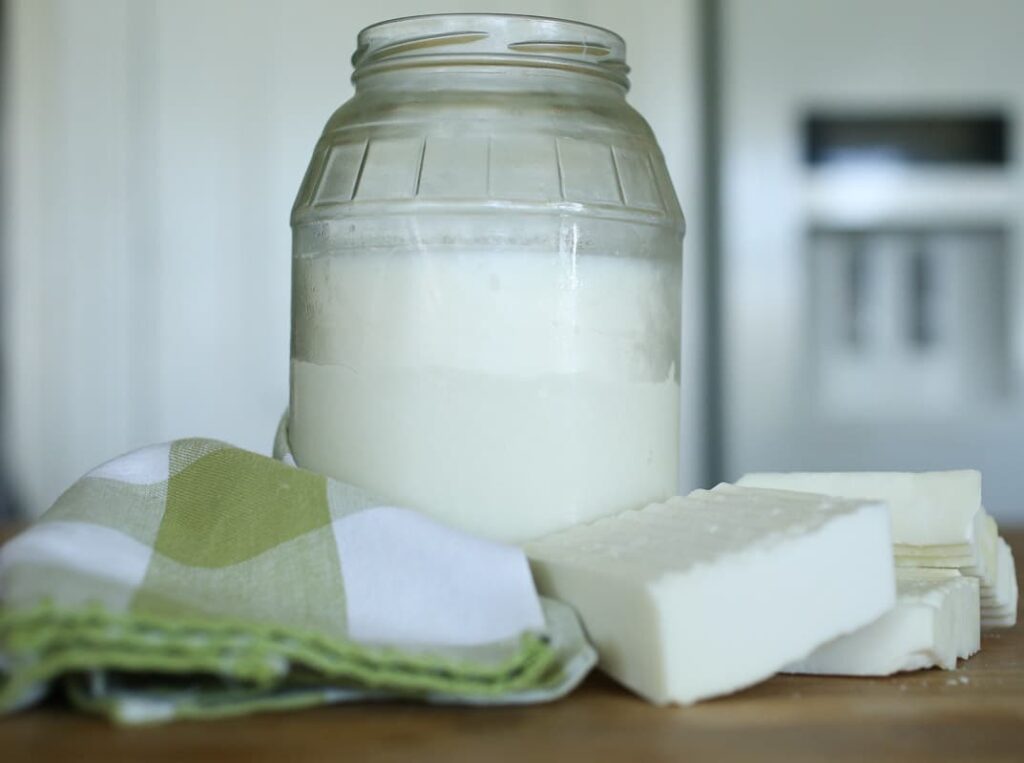 What is Beef Tallow?
Beef tallow is a type of rendered fat obtained from beef suet, which is the hard, white fat found around the kidneys and loins of cattle. The process of rendering involves melting the suet to separate the liquid fat from the solid connective tissue, resulting in a pure, creamy, and delicious fat known as beef tallow.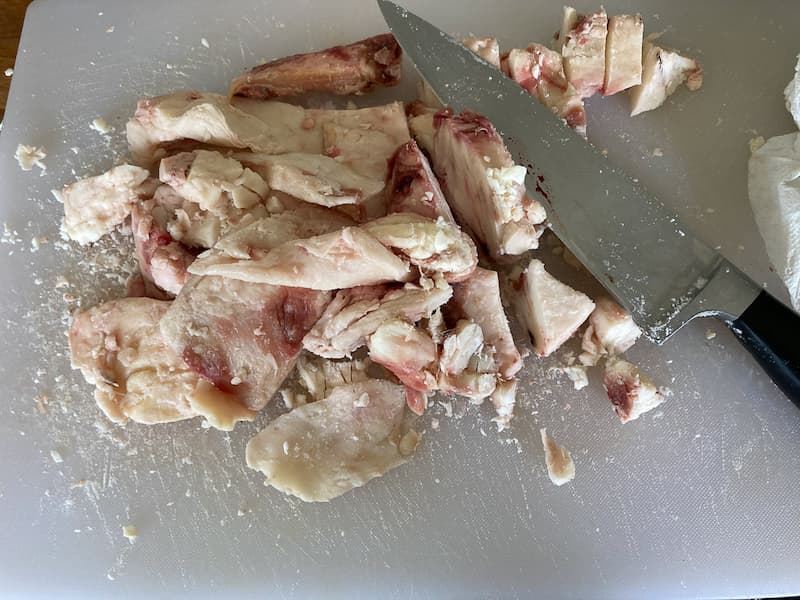 Cooking With Beef Tallow
Tallow was once a prized cooking fat and an essential ingredient in many traditional dishes. In the last 50 years or so, however, it fell out of favor due to the rise of vegetable oils and concerns about saturated fats. I won't go on a rant about this but there is a great podcast from Malcolm Gladwell where he delves into the fall of tallow and the demise of a good french fry! You can find it here: McDonald's Broke My Heart,
The high smoke point and excellent heat stability make tallow an excellent choice for frying.
Adding tallow to meat while roasting and searing gives a caramelized crust and rich flavor
While not as popular as lard for pie crusts and baking, it can in fact be used in those applications, with similar results to lard
Sauteing vegetables, onions, and garlic in tallow will give a delightful depth of flavor.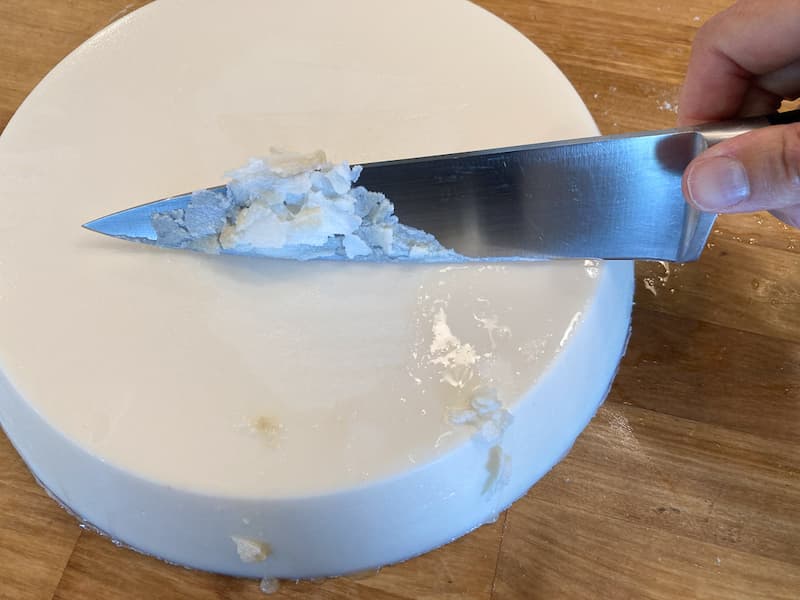 Beef Tallow Uses (Beyond Cooking)
While we usually think of tallow for cooking and baking there are lots of uses for tallow beyond the kitchen.
Skin and Hair Care: Beef tallow contains nourishing fatty acids and vitamins making it an excellent ingredient in skincare products like balms and moisturizers. Tallow contains Stearic acid and Oleic Acid. Stearic Acid and Oleic acid are fatty acids found in our human skin and in our sebum. Stearic acid and oleic acid are both softening, moisturizing and anti-inflammatory. Oleic acid is one that helps the nutrients soak deeply into your skin.
Candle Making: Tallow has been a primary candle-making material for centuries due to its clean-burning properties and long-lasting flames
Soapmaking: Tallow-based soaps are known for their creamy lather and nourishing properties. I love using tallow for soapmaking. Here is a great recipe for milk and tallow soap.
Beef Tallow Benefits
Contrary to the misconceptions of the past, beef tallow offers several health benefits when consumed in moderation
Rich in Nutrients: Beef tallow contains essential fat-soluble vitamins like A, D, E, and K, which are crucial for overall health.
Stable at High Temperatures: With a high smoke point, beef tallow remains stable even at high cooking temperatures, reducing the formation of harmful compounds associated with overheated vegetable oils.
Balanced Fatty Acid Profile: Beef tallow has a balanced ratio of saturated and monounsaturated fats, which can contribute to a balanced diet.
Reduces inflammation: conjugated linoleic acid is in beef tallow and is a natural anti-inflammatory
Natural Flavor Enhancer: when used in cooking, beef tallow enhances the flavor of dishes, reducing the need for excessive salt or artificial flavorings.
Difference Between Tallow and Lard
While both beef tallow and lard are rendered animal fats with similar applications, they do have some distinct differences
Beef tallow comes from beef suet, while lard is obtained from pig fat.
Flavor: Beef tallow imparts a slightly beefy flavor to dishes, whereas lard has a milder, more neutral taste.
Beef tallow tends to be firmer at room temperature compared to the softer consistency of lard.
Smoke Point: Beef tallow typically has a higher smoke point, making it more suitable for high-heat cooking methods.
Cultural Variations: The choice between beef tallow and lard often depends on regional and cultural preferences in cooking.
How to Render Tallow
I have all the details on rendering tallow in this post here.
Essentially it is the process of heating the beef fat to liquid and straining out the impurities. You can follow my detailed instructions above and use the wet method for purifying the tallow. This makes it suitable for use in soapmaking and skin products.
As we raise and slaughter our own animals, we desire to use as much of the animal as we can. Using tallow along with lard has become our first choice for cooking and soapmaking. This time-tested fat not only elevates the flavors of your dishes but also offers a range of practical uses beyond the kitchen. Embracing beef tallow in your cooking and lifestyle choices can be a wholesome, sustainable, and flavorful decision.