Barn Loft Update with a Washable Area Rug
The star of this barn loft update is a new washable area rug! Washable rugs are a great way to update your space and allow you to live in it without worry!
It's been a while since I shared our barn loft space. This is a super hardworking room showing that was showing some signs of wear! The leather furniture was becoming very worn and uncomfortable. The rug had seen some coffee and hot chocolate spills and honestly, I was tired of worrying about it! We also didn't have quite enough seating. I saved money wherever possible and tried to pull this space together with second-hand finds and a few inexpensive new items.
Get 10% off sitewide with Boutique Rugs with code EVERYDAYFARM
This post was done in collaboration with Boutique Rugs, it also contains affiliate links.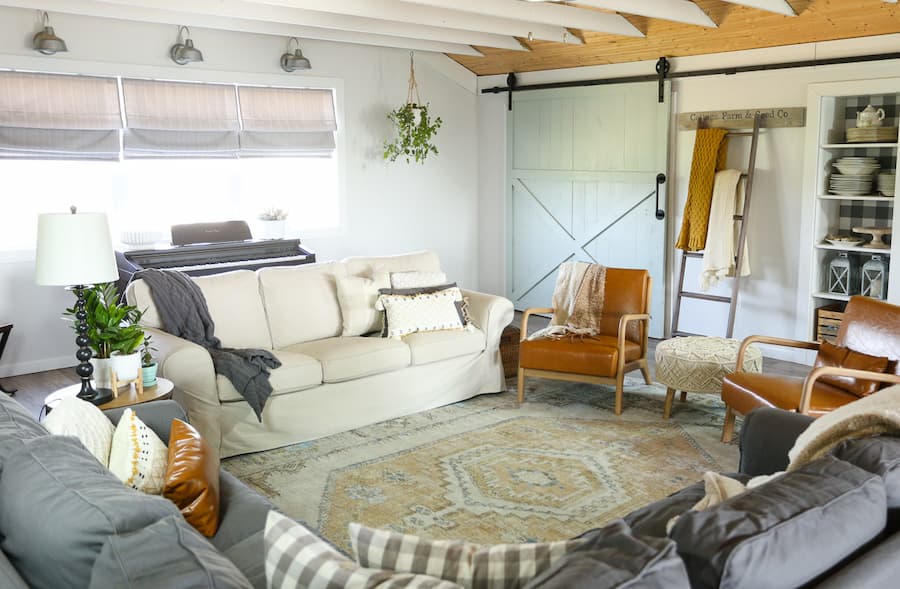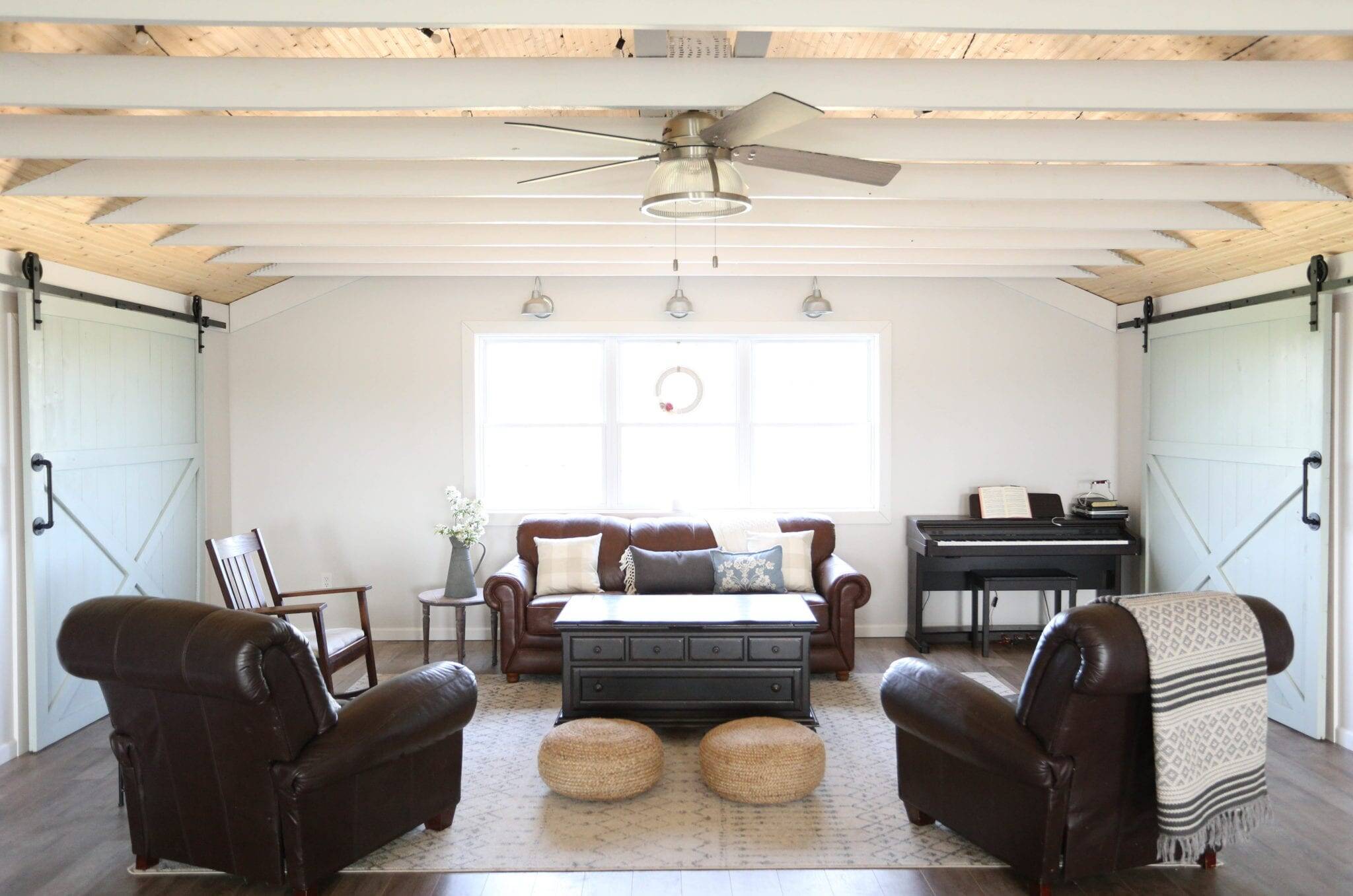 A New Boho/Modern Look
I am usually a traditionalist when it comes to home style. I like Queen Anne furniture, antique finds, and a few modern farmhouse elements. Overall I am drawn to a casual neutral look where people can feel comfortable. I do have a white slipcovered sofa in our main living area in the house and while it is neutral, I'm not so sure that makes people feel comfy though!
For this area, I felt drawn to try something a little bit different than my usual decor. I was feeling drawn to a more modern look with a bit of boho thrown in. I also wanted a tad more color than what I usually do, but ultimately I think I kind of chickened out on that, it is still very neutral!
The first step was this rug! I chose the Cele Washable Rug in 9×12. It is so lovely! It has a muted color palette but the blues really play nicely with the blue/green of the barn doors. I had intended to get a rug with a big pop of color, however, my family chimed in and persuaded me to go with this more neutral rug. It still brings some life to the space and the pattern is gorgeous!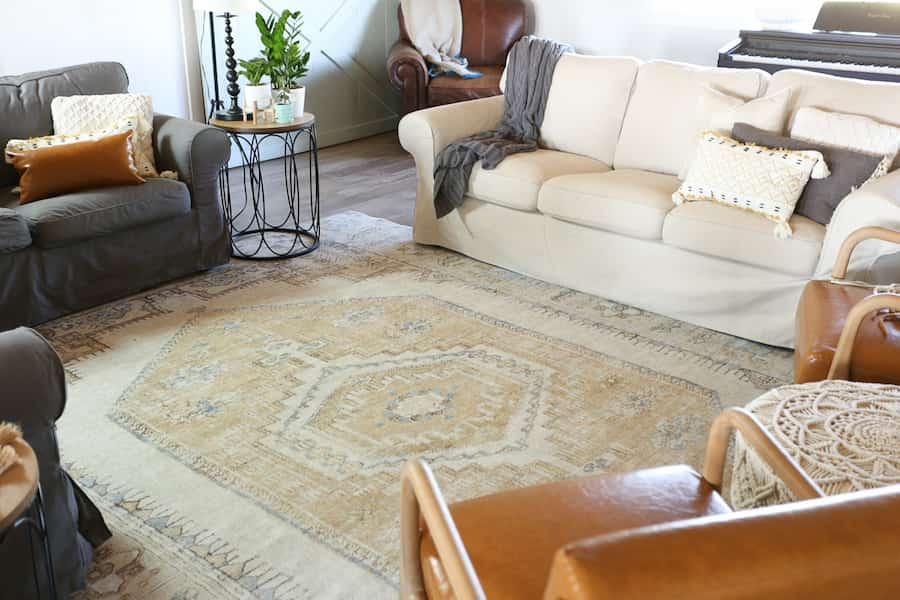 I chose this beautiful washable rug for the space! This is new to me and I love the idea. An area rug that you can actually throw in the washer! 8×10 is the largest rug that Boutique Rugs recommends for your home washer. Any larger size should be washed in an industrial-sized machine.
We live on a farm and we have ten children. The idea that a rug is going to stay clean is a fairytale around here. We also meet in this space on Sunday for church. This area sees a lot of traffic and a lot of food and beverages!
The rug does feel different than a traditional rug. There is not a high pile or much thickness at all. The top is very soft and comfortable as it is a chenille. It is a thinner rug and I put a non-slip pad underneath as the bottom side is the same smoothness as the top. I chose the Mohawk dual surface pad from their site. The rug has a tendency to slide around without a pad. However, it has a very soft and comfortable feel to it. It definitely lends to a more casual feel. It feels perfect with the pad underneath!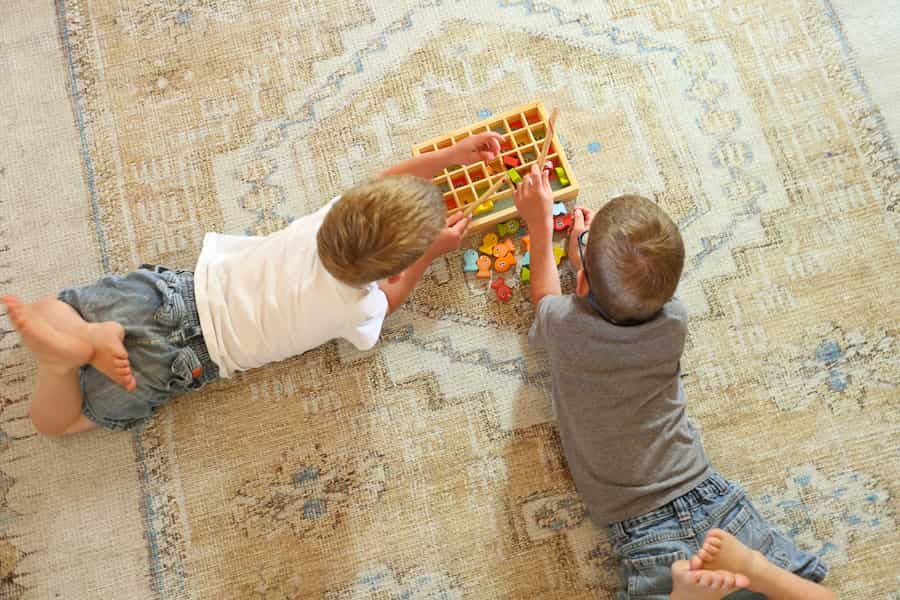 The prices at Boutique Rugs are great and they also have non-washable area rugs if you prefer a more traditional rug with a higher pile. There are loads to choose from! Here's the great thing, they have given me this coupon code to share with you for 10% off sitewide, even sale items! Just use code EVERYDAYFARM
The rug was easy to roll out and any folds or wrinkles from shipping smoothed out right away. This rug does not have the tendency to curl up on the edges like some rugs do. Since this is a washable area rug I am planning to buy a smaller one for the entryway of the barn loft as well.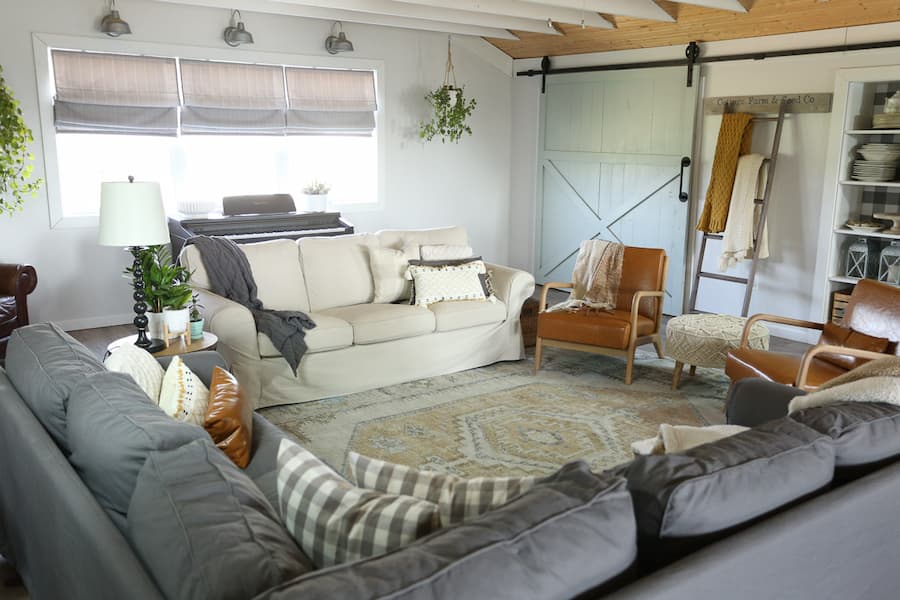 Boutique Rugs Washable Area Rugs for Your Home
What do you think? Have you ever tried a washable area rug? Are you interested in giving one a try?