How to Add Pockets to Clothing, Dresses, Skirts, Shorts, and Pants. Hidden in the Side Seam!
Adding pockets to your clothing is simple enough that even a beginner seamstress could do it! I'm here to help you make all of your skirts and dresses more practical with pockets!
What can make your favorite pants, skirt or dress even better…well pockets of course! You know what it's like to try on a dress, and maybe you are on the fence about it, when suddenly you realize…IT HAS POCKETS!!!!! Sold!
Speaking of sold, I am sold on wearing dresses when it's hot. I have had ten children, and my legs are proof, I have terrible varicose veins! I don't like to show them in shorts! This year, I refreshed my wardrobe with some lightweight dresses that are homestead appropriate! At the bottom of this post is a collection of some of my favorite dresses this summer!
This post contains affiliate links
Is it Easy to Add Pockets to a Dress?
Easy is one of those relative terms…my husband thinks I make everything sound like it's easy and no big deal. This is arguably easy. It takes a little bit of guts to rip open the side seam of one of your favorite dresses…but to me, that is the hardest part! It only requires being able to use a sewing machine, and the ability to follow directions! I like this sewing machine.
Also, if you ever feel like you need to understand sewing terms, that you need to know how to read a pattern or that you need fancy tools in order to sew, I am here to tell you that none of those things are true. Don't let any of those things stop you from trying!
I have a seam ripper, but could not find it, I don't own tailor's chalk or a wipe away marker, so I used regular chalk. The pockets turned out just fine!
How to Make a Pocket Pattern
I am going to show you how to make your own pocket pattern, but I will also give you a copy of my pattern if you would like to use it. Making your own pattern is really simple. You can do it one of two ways. You can get a garment from your closet that has pockets and you can turn it inside out and trace the pockets.
Alternatively, you can trace a pocket around your hand on a piece of paper. This would give you the perfect size pocket for your own hand!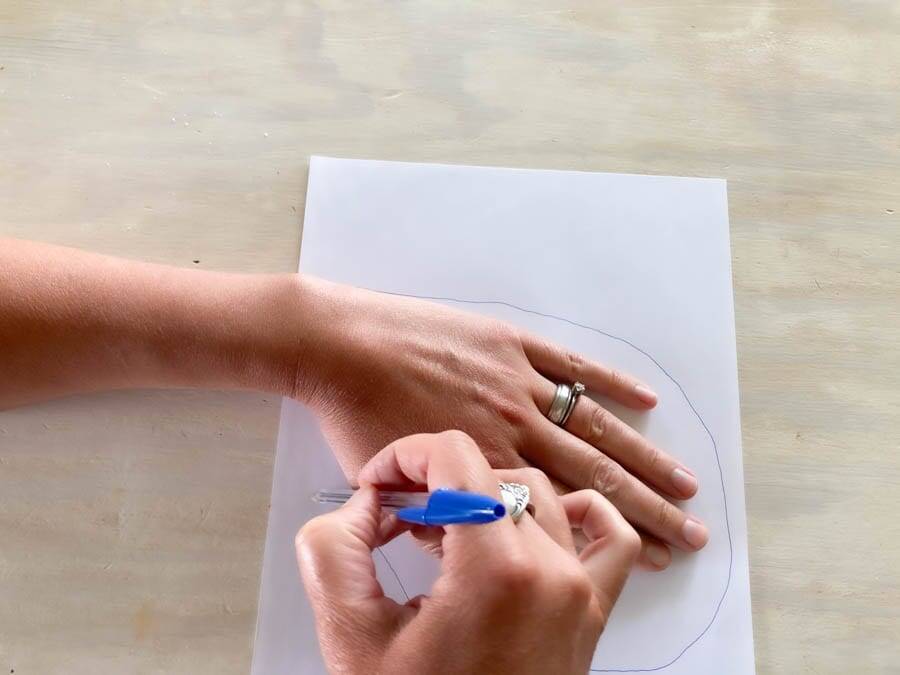 Make sure the opening is comfortable for you to slide your hand in and out of. Mine is between 6 and 7 inches. I have a fairly large hand…for a woman.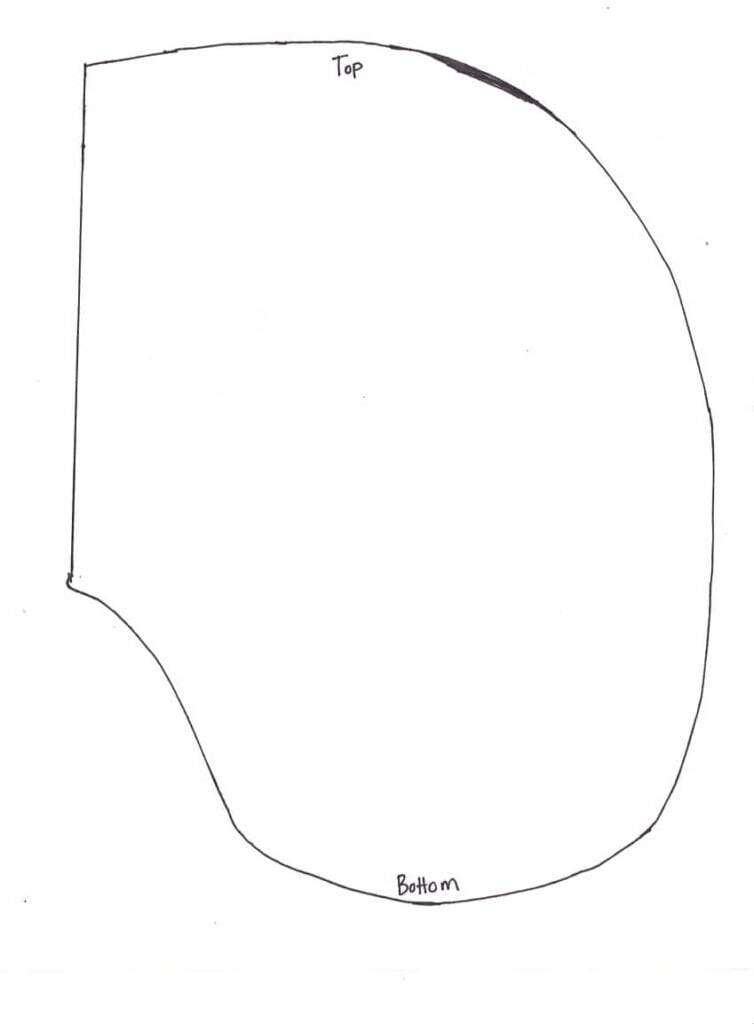 How to Add Pockets to the Side Seam
Start with your garment. I am adding pockets to an inexpensive knit dress. To figure out where I wanted to place my pockets, I tried the dress on and marked where my hands would comfortably rest if they were in a pocket. I marked that with chalk. Then I measured from the armpit to the mark so that I got it perfectly even on both sides. My measurement is 10″ from the armpit to the top of the pocket.
Next, trace and cut out your pocket. When choosing fabric for your pocket, try to match the type of fabric of your garment. A contrasting pattern could be cute, but a similar texture is nice. For this dress, I used an old t-shirt. I wanted black pockets since the dress is black. I didn't have any black knit fabric in my stash, so I just cut the pockets out of an old black t-shirt that one of my kids had outgrown. It's always great to reuse things that would otherwise be cast off.
Mark the pocket placement with straight pins. Using a seam ripper or a straight razor, open up the side seam in between the pins. Be brave, go slow…you can do it!
Once the seam is open, pin the pocket to the outside of the garment's right sides together. This may seem strange, but trust me.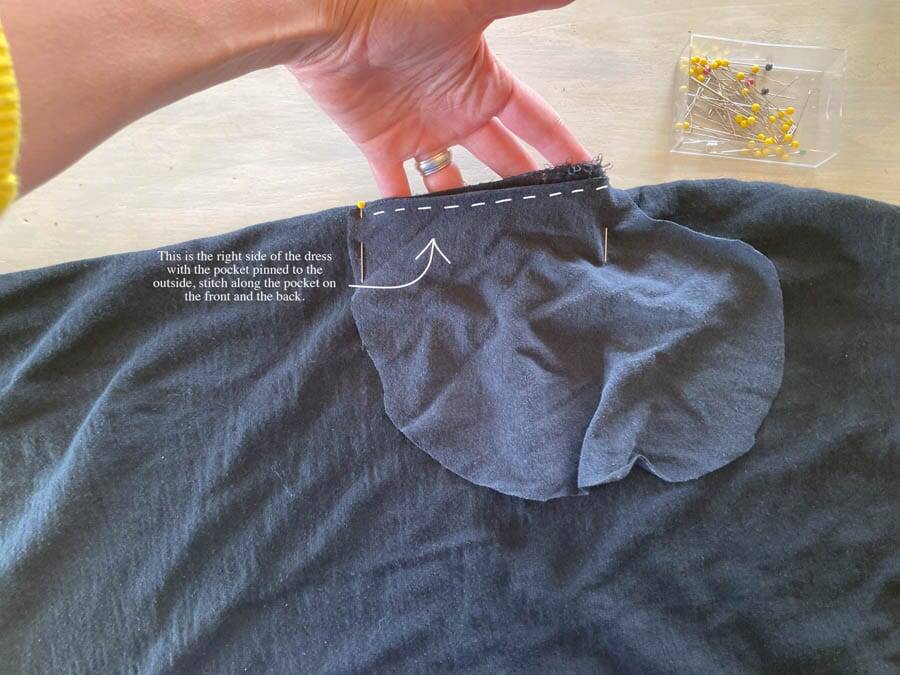 Now stitch along the pocket, backstitching at each end. Also, make three or four stitches along the seam to make sure it is neat and closed up.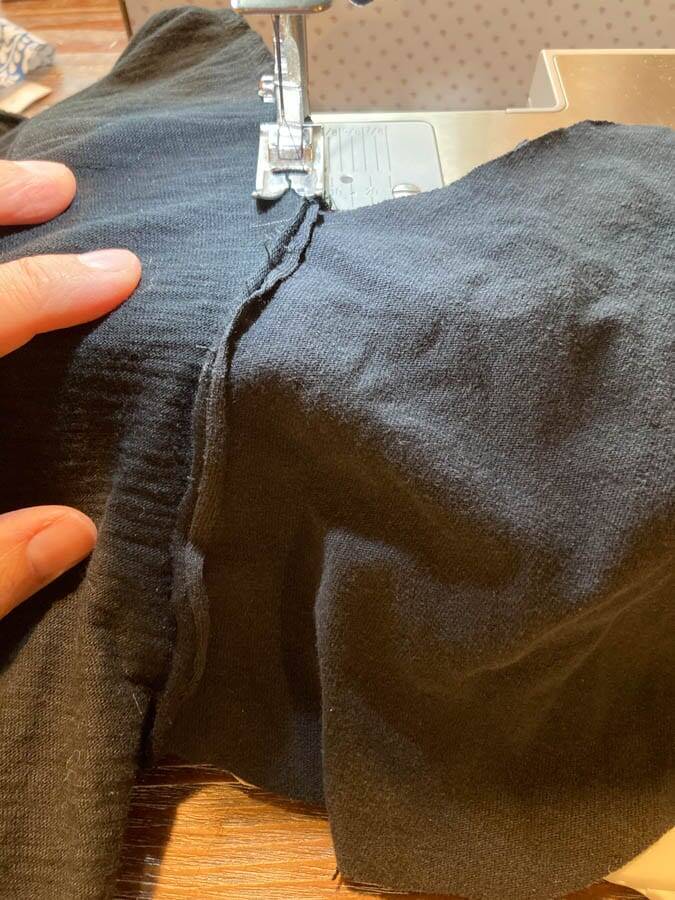 Next, turn the garment inside out and stitch both sides of the pockets together. That's it! I told you it was easy! You can add pockets to your dresses!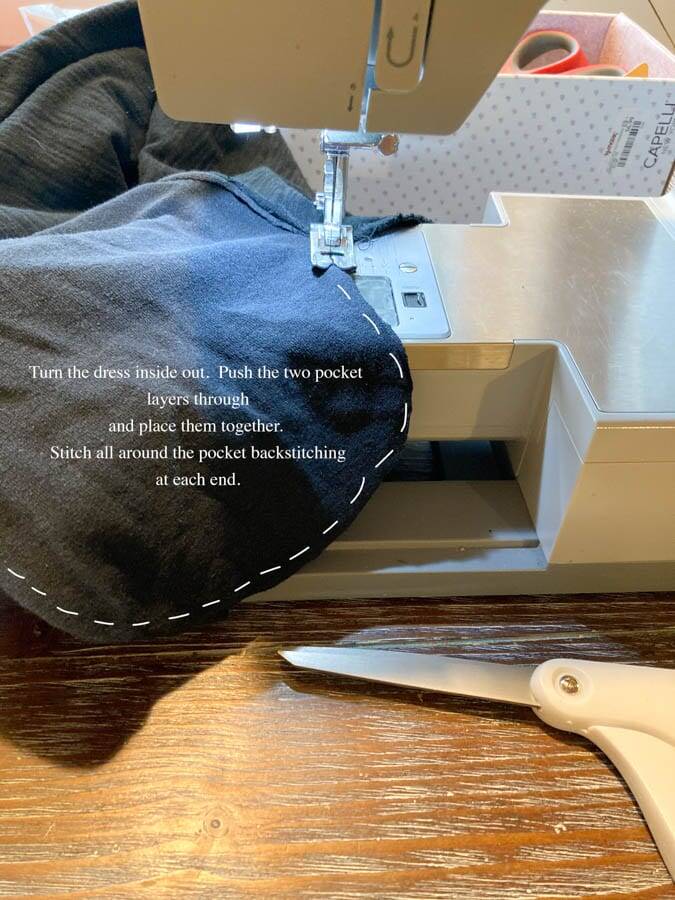 Turn it right side out and trim any strings. Now enjoy your newly practical garment!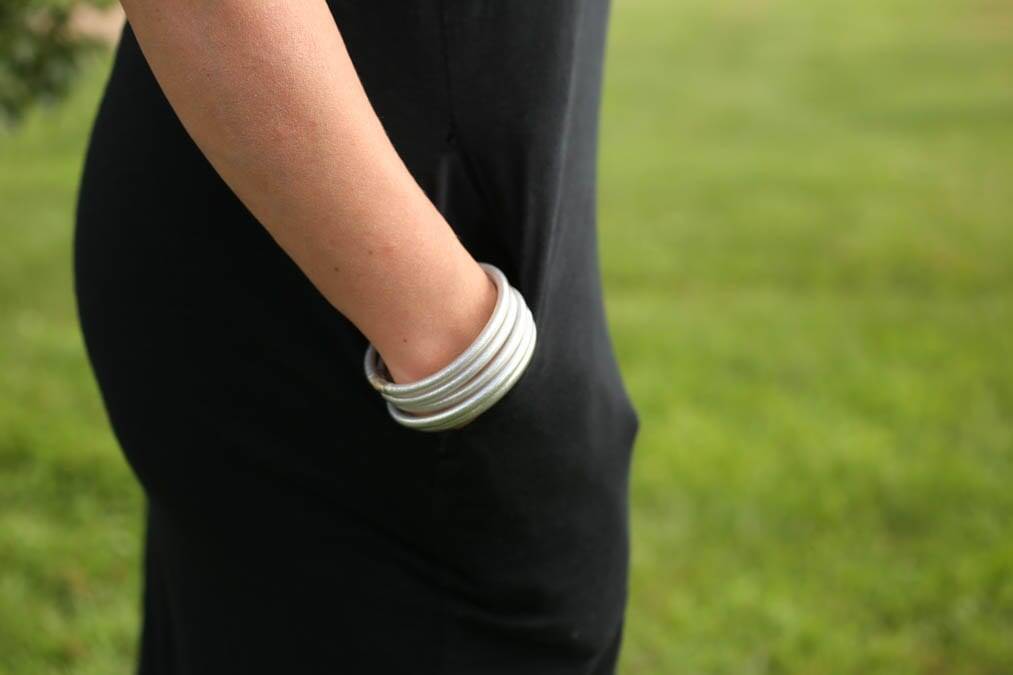 My Favorite Summer Dresses
I bought several of these for the summer, some have pockets already. For some, I have taken the time to add pockets to the dresses.

Pin and Share!